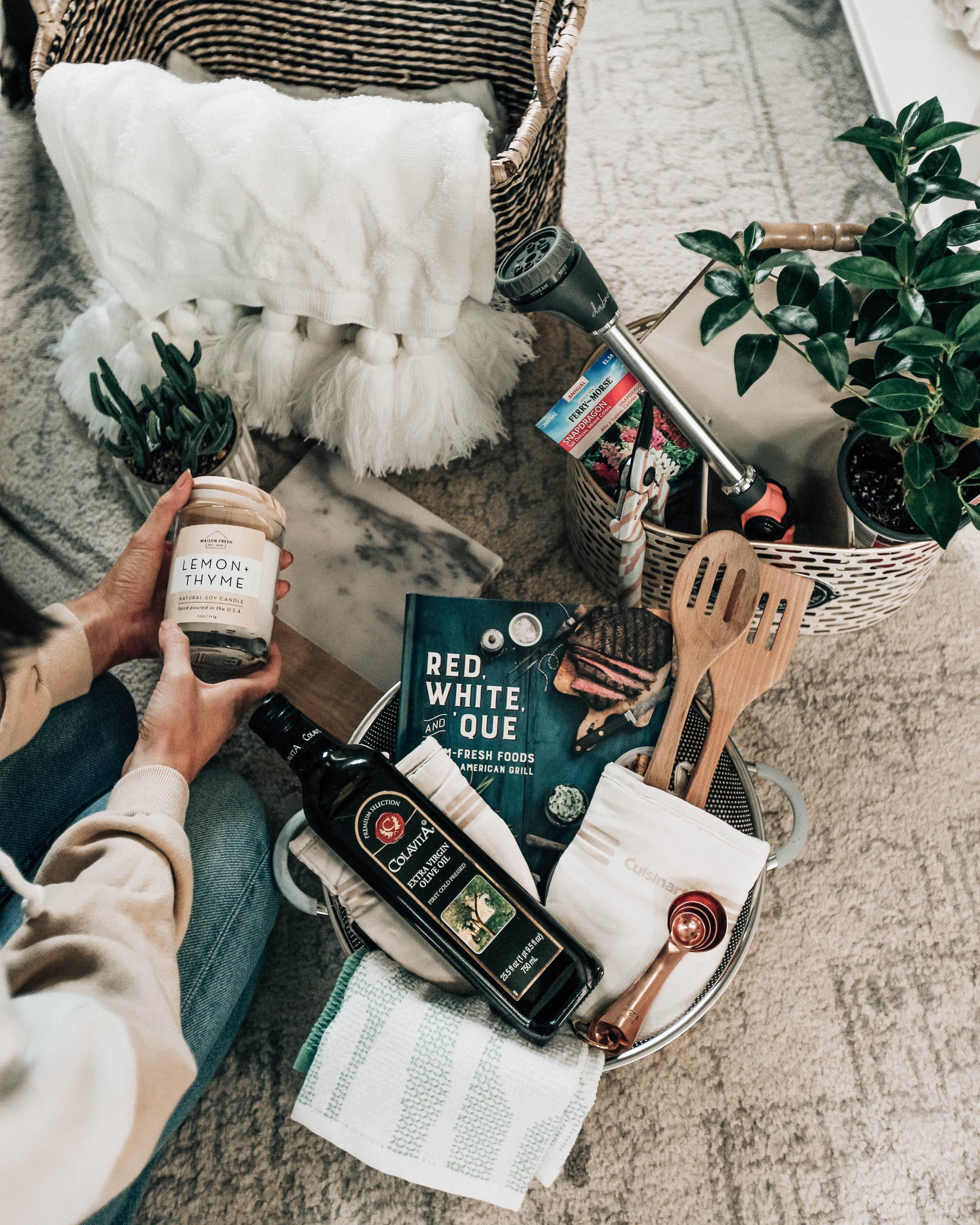 My younger sister recently bought a house less than 20 minutes from us which is SO exciting. The house reminds me a lot of ours but a lot more open and bright. It's so beautiful. I really want them to let me decorate their laundry room… it is the laundry room of my dreams. Anyways, while I was running errands the other day, I thought about picking up a house-warming gift for them and, 3 gift baskets later, I was leaving Home Centric with all sorts of things. I thought it would be fun to share some house-warming gift basket ideas that you can create for a friend or family member, depending on whether they're a homebody, into cooking, a gardener, or more! Home Centric had THE cutest items for all of these.
Gift Basket Theme Ideas:
Homebody
Gardener
Foodie/Chef/Griller
DIY-er (tools)
Neat Freak (cleaning supplies/tools)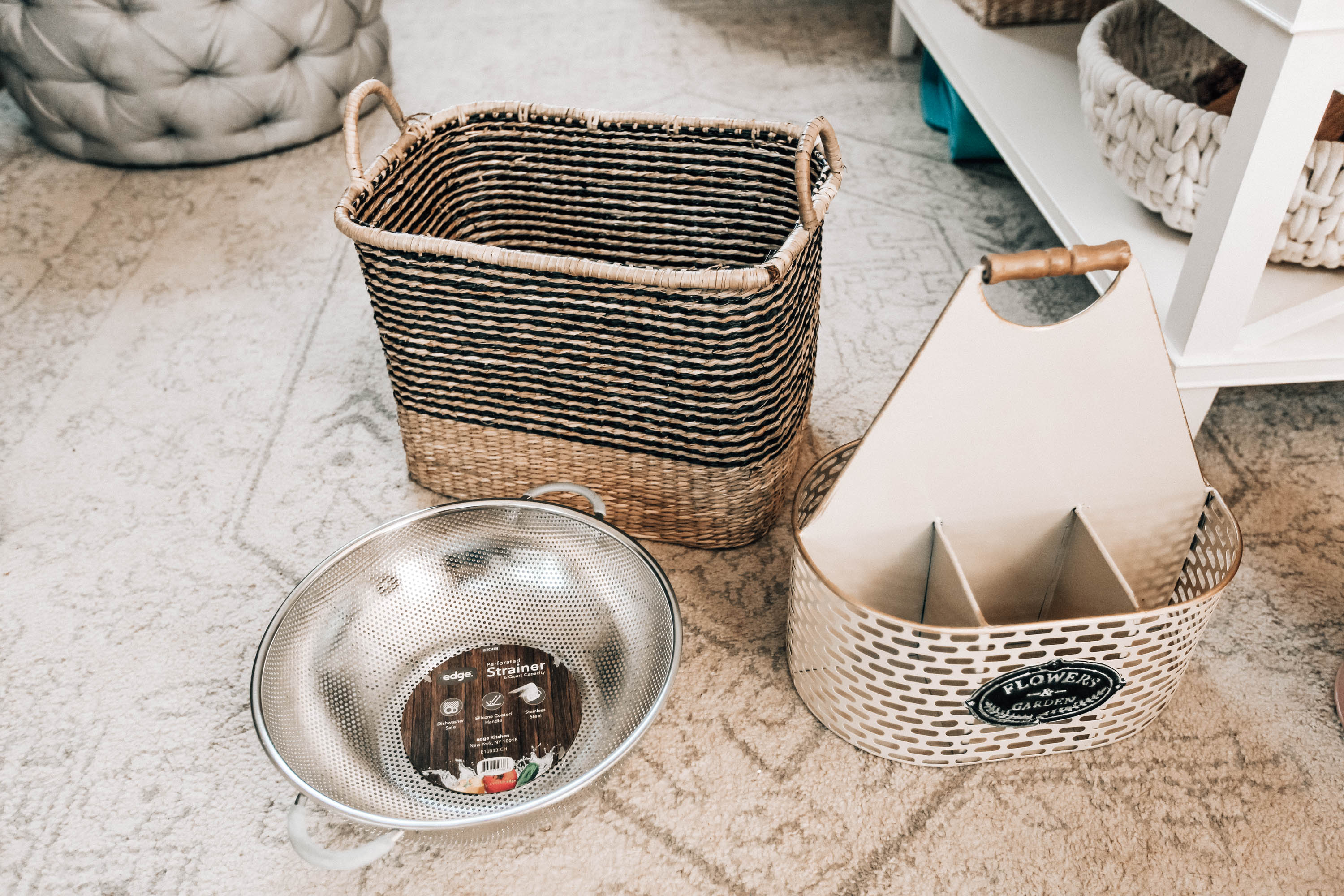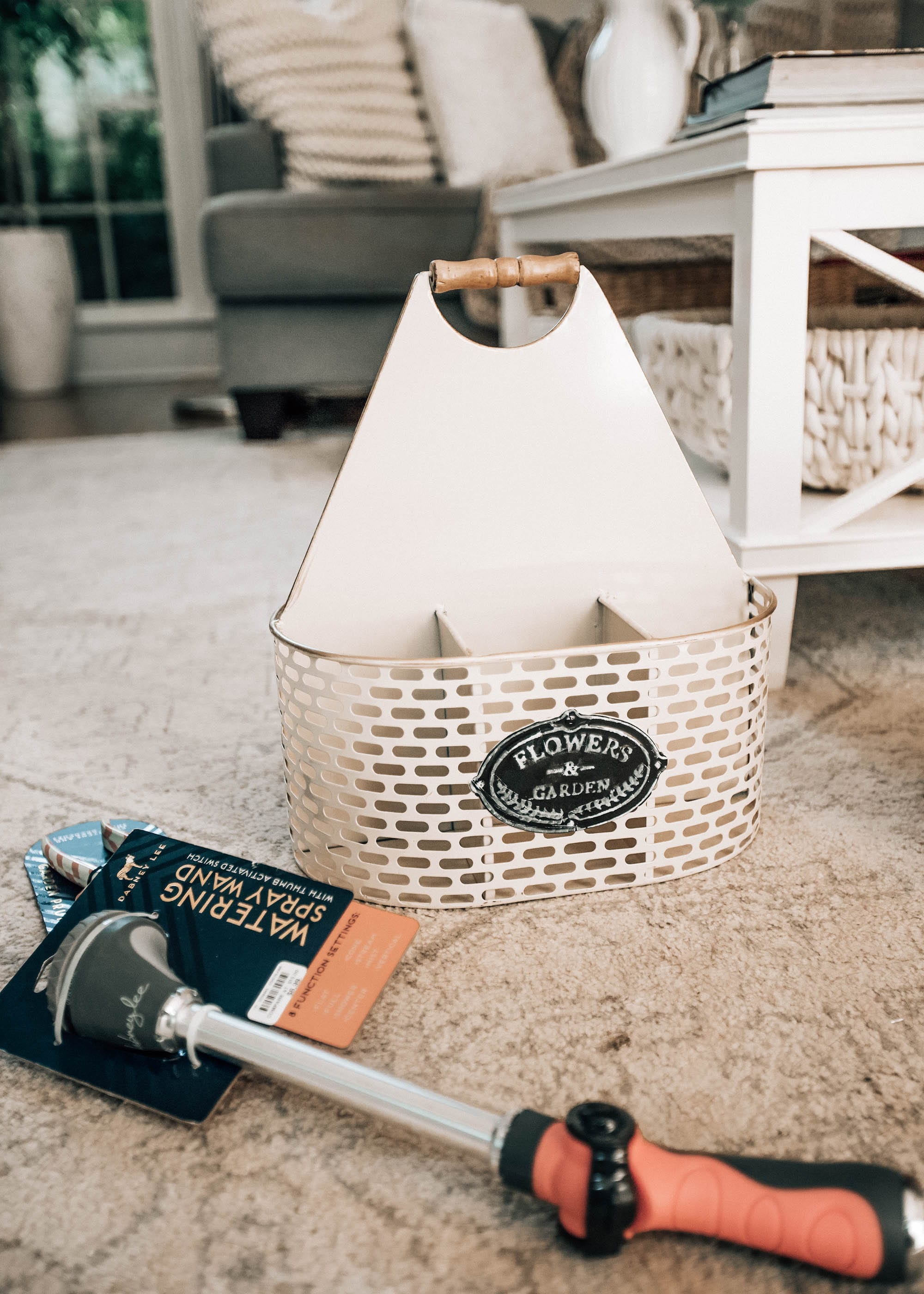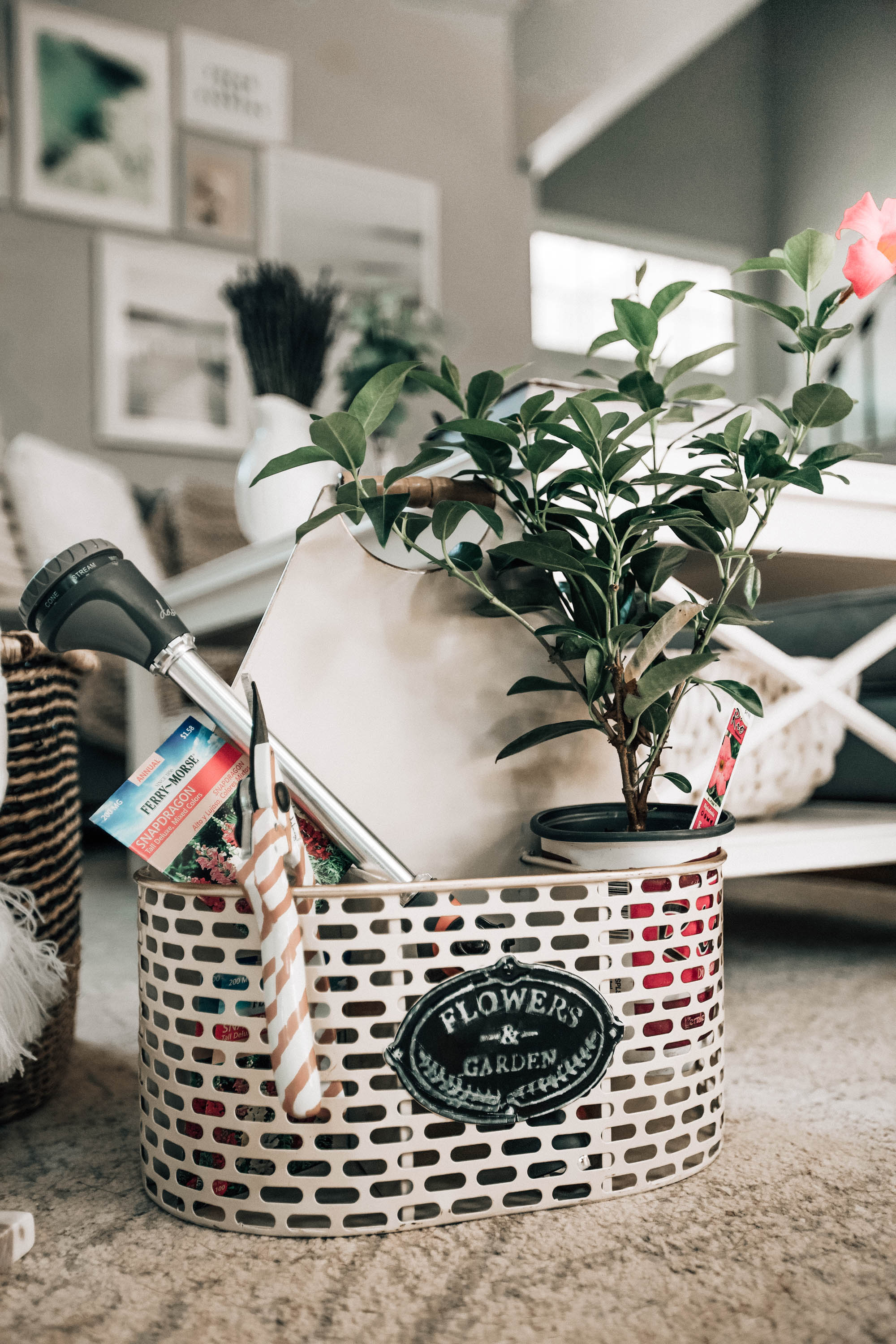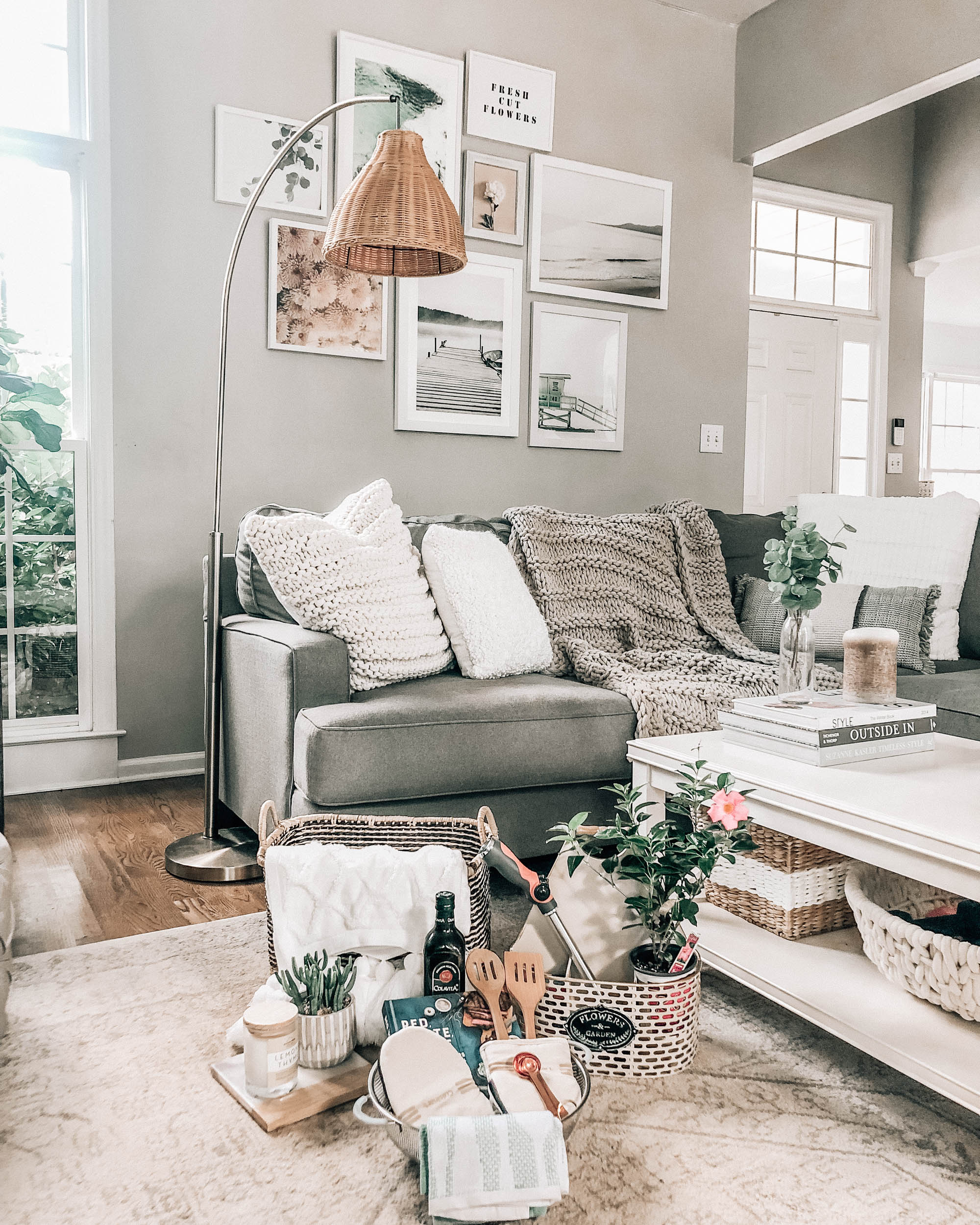 Below are some ideas of items to place within the baskets. I like to always keep in mind, "is this item going to be useful in their new home or just add clutter?". It's also a good idea to keep things as neutral as possible since their home style may evolve once they get settled.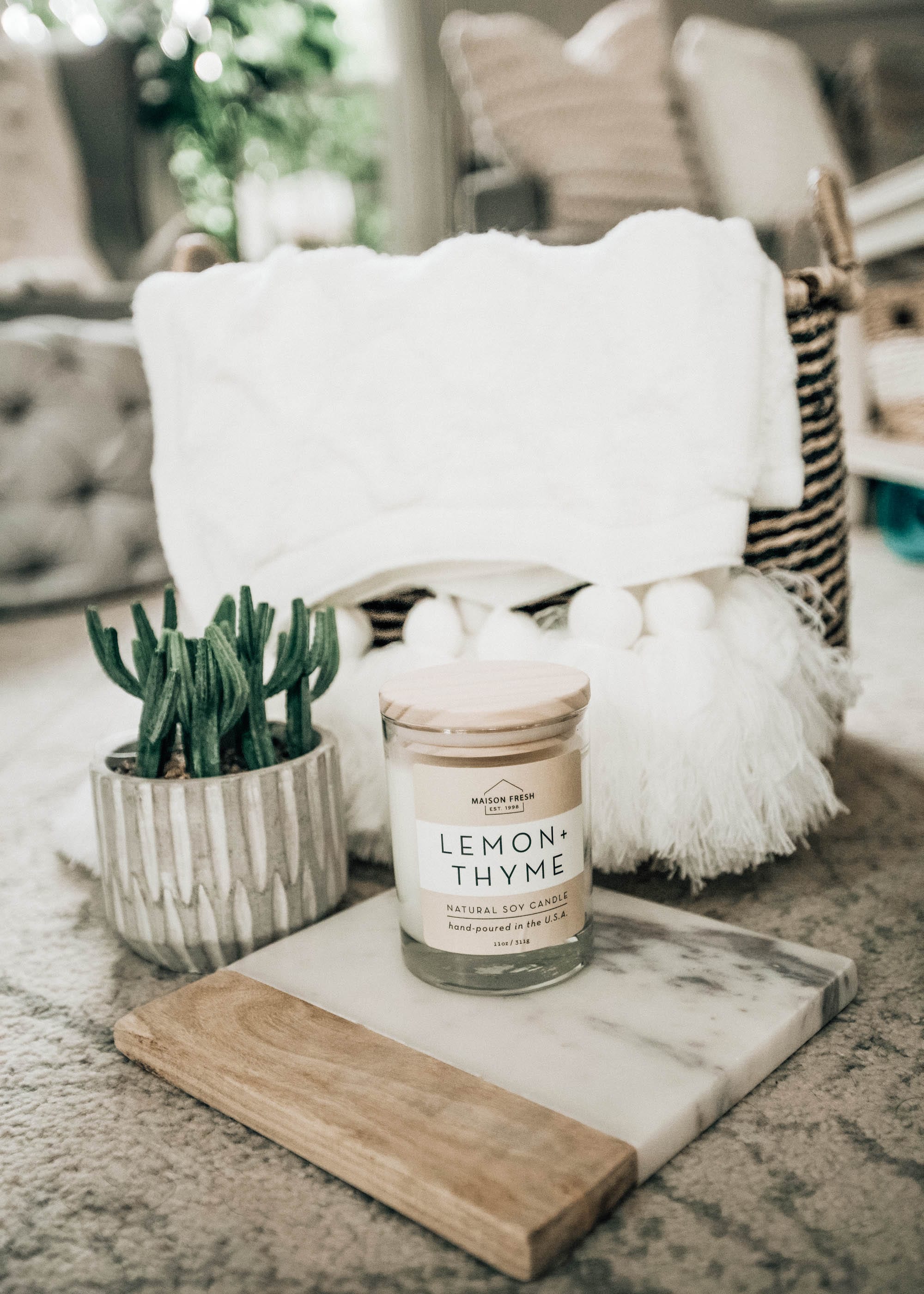 Homebody
Neutral cozy blanket
Natural soy candle
Candle lighter
Small faux (or real) succulent
Wooden or marble cheese board
Coffee table book
Essential oil diffuser
Vase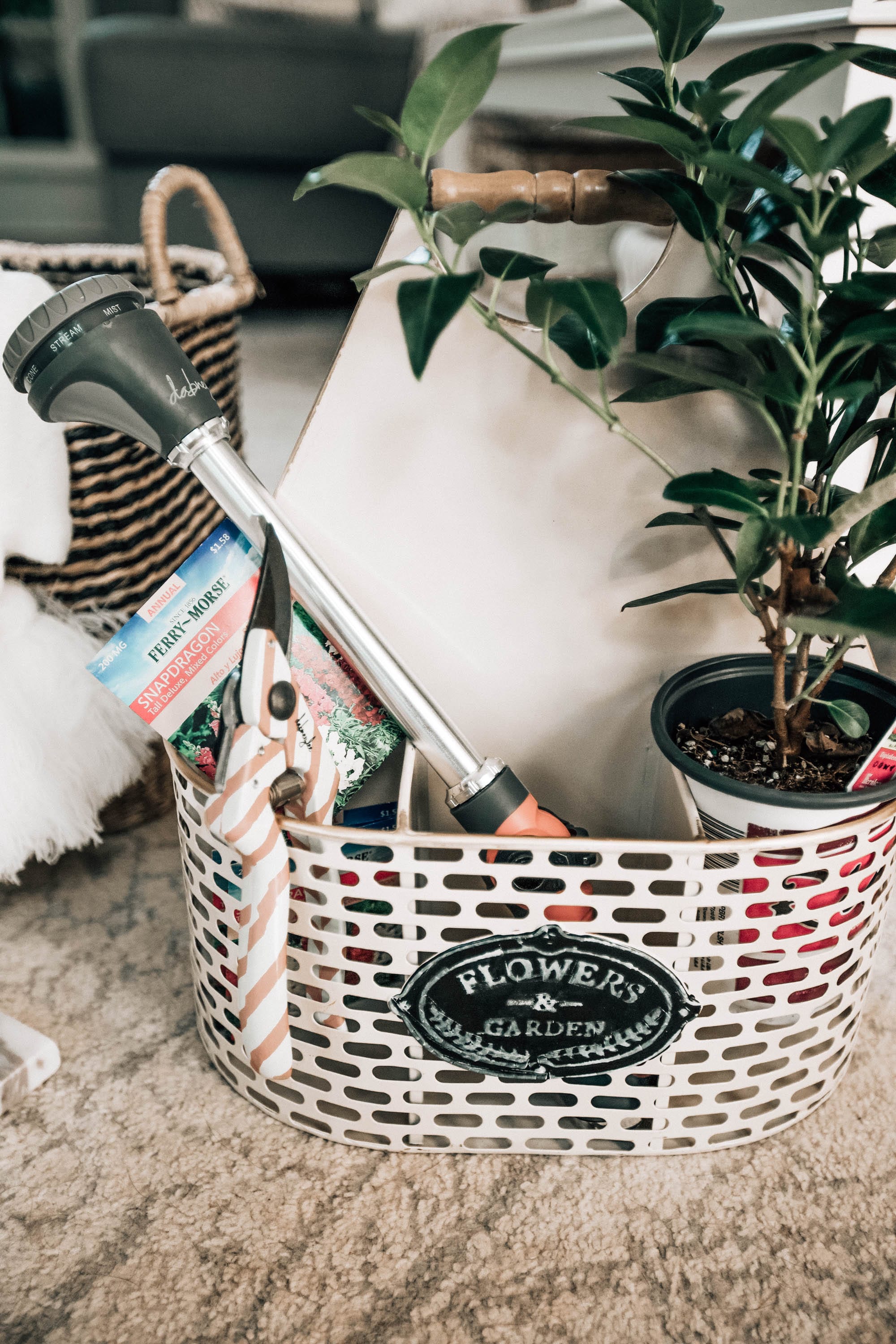 Gardener
Flower pot
Plant
Gardening shears
Hose nozzle or extra compact hose
Gardening gloves
Shovel and other small tools
Seeds
Watering can
Cook
Oven mitts
Dish towels
Wooden spoons
Measuring cups
Cutting board
Strainer
Cook book
Olive oil
Seasoning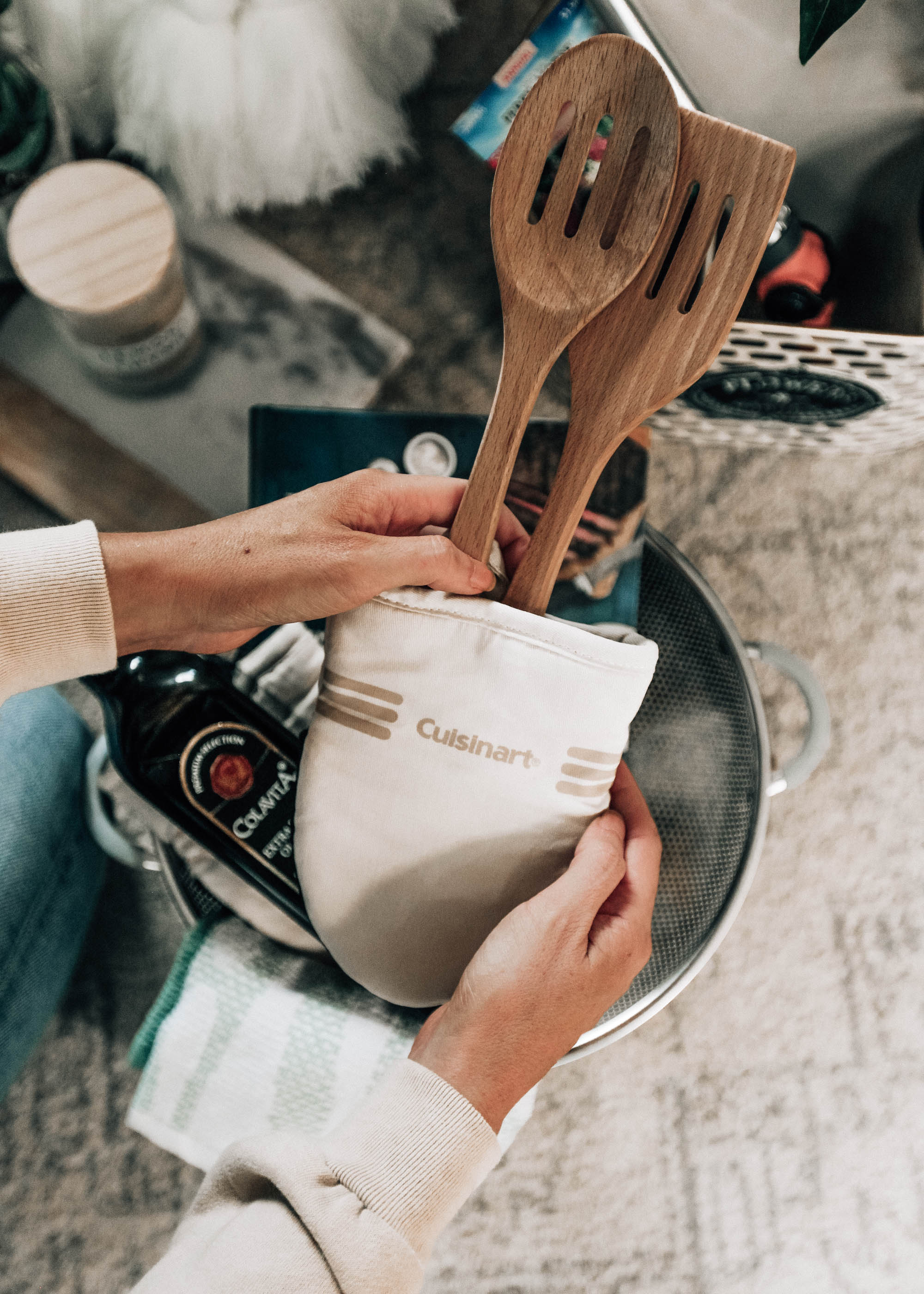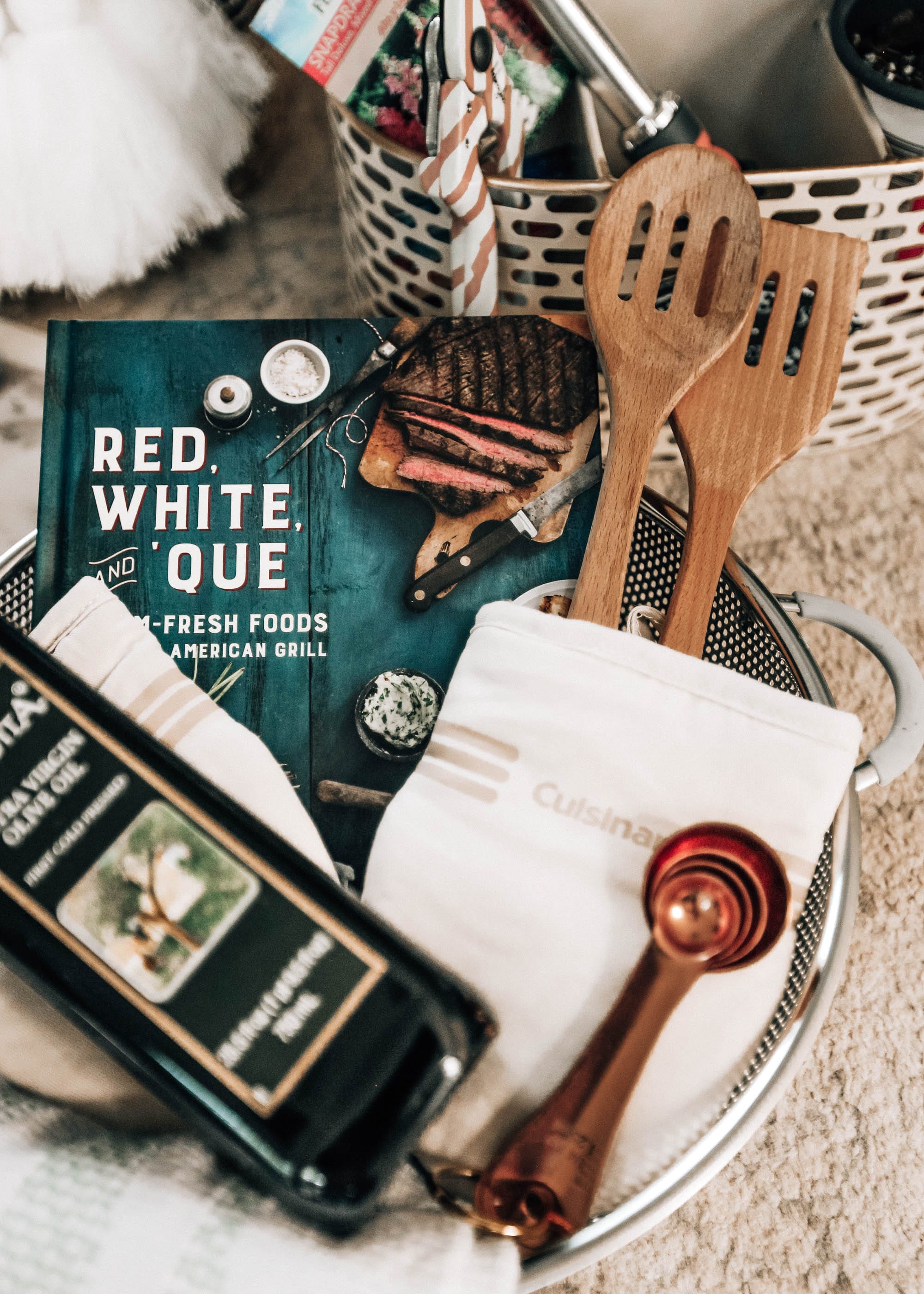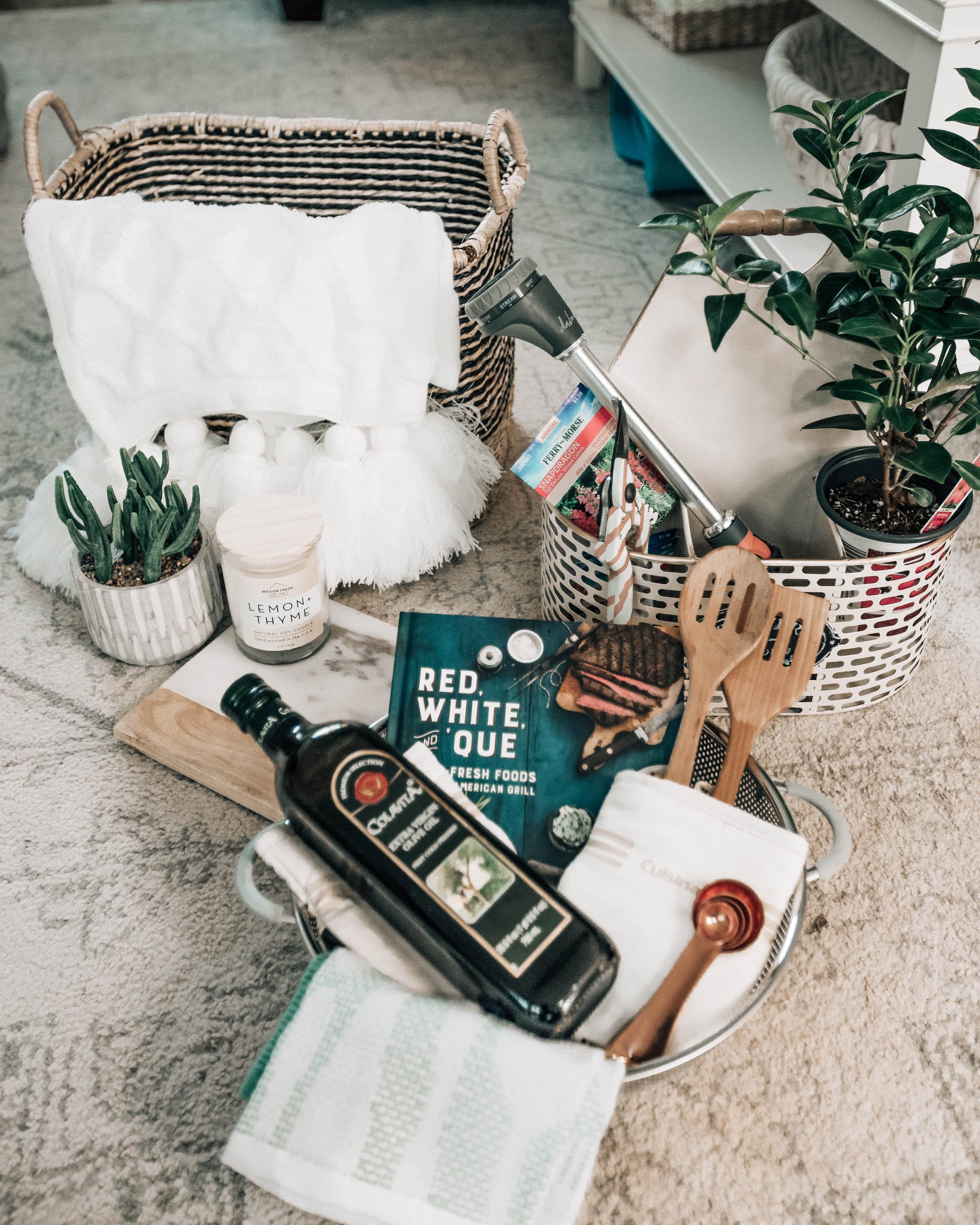 DIY-er
Painter's tape
Paint brushes
Tape measurer
Rags
Caulk
Dry wall putty
Liquid Nails
Neat Freak
Small broom/dust pan
Multi-purpose cleaning wipes & other cleaner
Microfiber cloths
Dish soap
Dish brush
Scrubber sponges
Cleaning gloves
Bucket or cleaning caddy
Hopefully this helps stir up some ideas and inspiration for house-warming gifts! I love creating gifts that people will love and find useful and I love that Home Centric had so many great and unique options for even better prices.
Thank you to Home Centric for sponsoring this post.