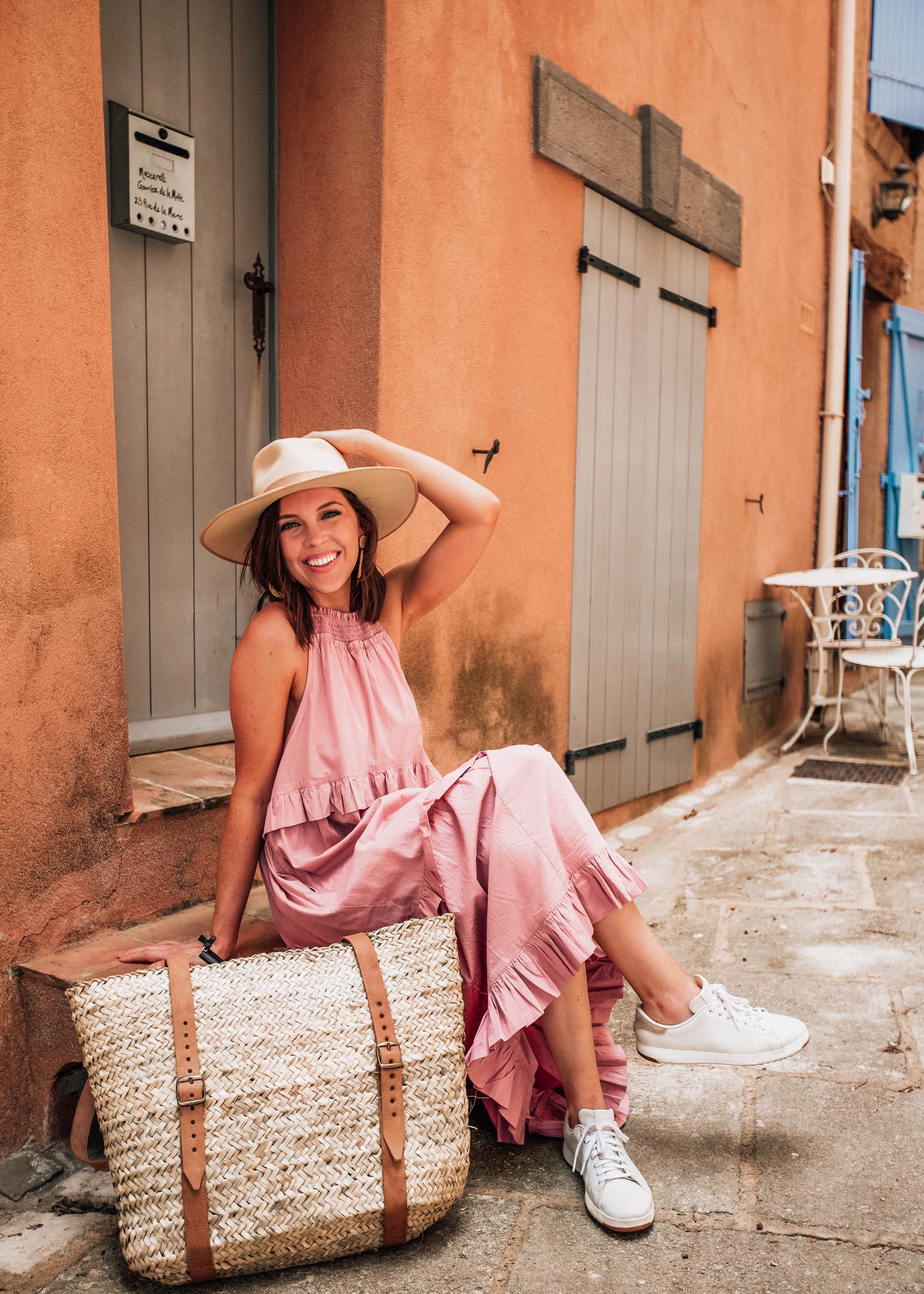 *This was taken 15 days after initial appointment.
At the very end of June/beginning of July, I scheduled an appointment to have my eyebrows microbladed after doing some research on the process and the options of where to get it done in the Raleigh area. Back in college, I never even filled my eyebrows in or anything. It wasn't until after college when I learned the magic of eyebrow pencils lol… and was able to really give my brows some shape and depth! Within the past few years or so, microblading has become really popular and it has been something I wanted to do for a few reasons: 1) It saves time. You don't have to put any makeup on them or do any filling in. You wake up and your brows are ready to take on the day. I also won't be buying any brow products for a long time… or maybe ever. 2) The results can last up to 3 years and 3) They can make your eyebrows look more identical, even, thicker, or darker.
I decided to answer a few questions about my experience incase you have also been considering it!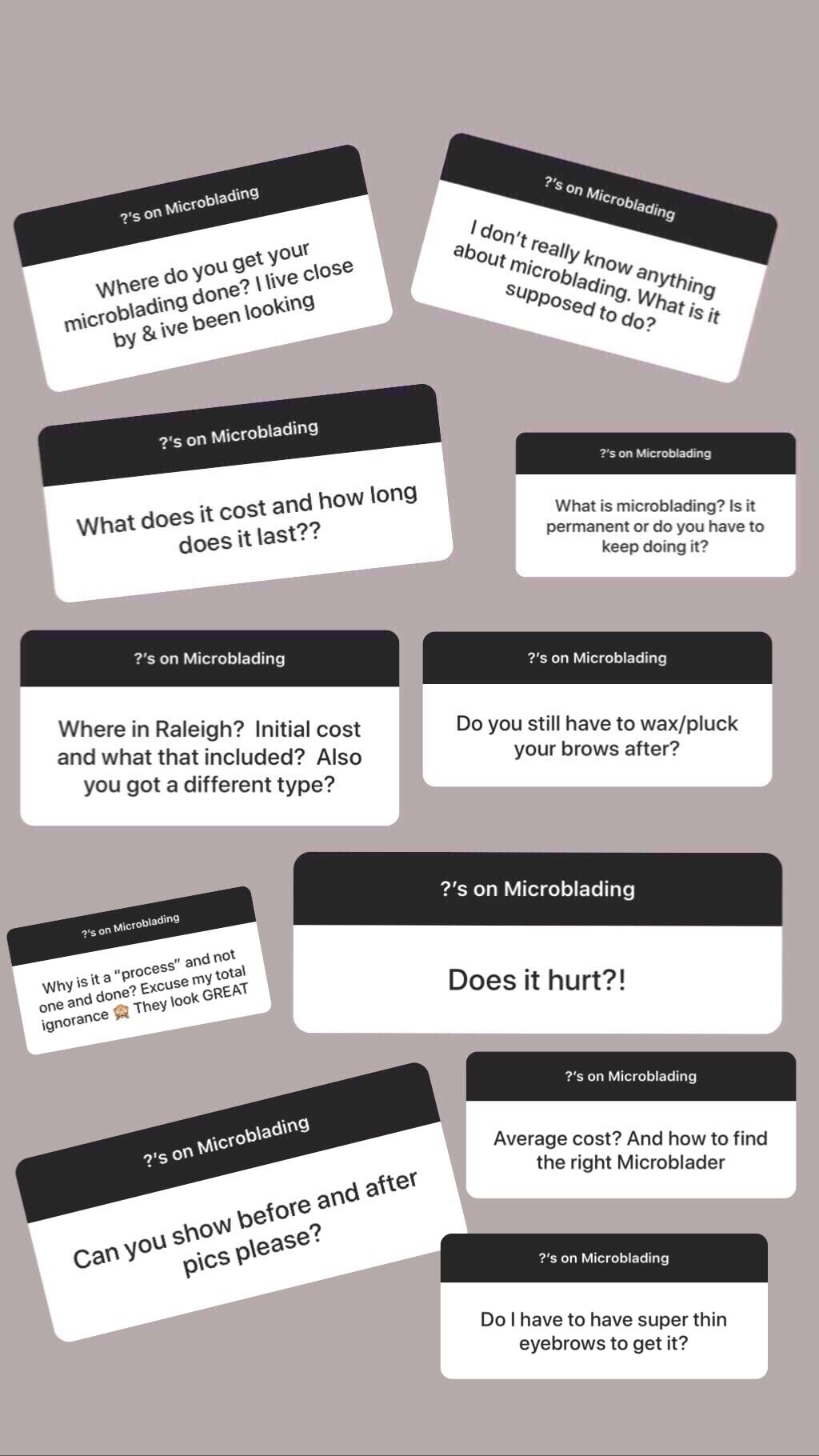 A: Microblading is a semi-permanent technique of tattooing eyebrow stokes that are made to create the look of natural, full brows. I've never had a real tattoo before but this process is supposedly way, way less intense than a real tattoo. You can see more before/after photos of others' results here.
Q: Is it permanent or something you have to keep doing?
A: It can last anywhere from 1-3 years! After your initial session, they recommend a "color boost" every 1-3 years.
Q: How much did you pay and how long will it last?
A: I paid $400 and it should last hopefully 3 years but I will most likely get a color boost before then. I've heard that some places can cost anywhere from $300-800.
Q: Did you get microblading and colorshading or just microblading?
A: I only did microblading! There is another technique called "powder brows" and you can also choose to have a combination of both of those. The results of the powder technique make your brows look even more full than regular microblading.
Q: Where did you go and who did it?
A: A couple of months ago I asked for microblading recommendations around the Raleigh area and the most popular suggestion was Altered Aesthetics in North Raleigh. One of my best friends had hers done here 1.5 years ago so I was very familiar with the name already. At the time, the owner, Jen was completely booked up so I decided to schedule an appointment with Kimi and I paid $400 for the service. Kimi was so great and I highly recommend Altered Aesthetics if you are looking to have microblading done! You can book Kimi here or look through her "brow gallery" for photos! If you're looking for a good place but aren't located near Raleigh, I would be sure to look at a lot of before and after photos of whoever you decide to go to.
Q: Why is it a "process" and not one and done?
A: I can only speak from my experience with where I went but I had to go in for an initial appointment and then again 5-6 weeks later for a "perfecting session". The first session was more for creating the foundation of the brows where they mapped them all out (before starting), did a few passes of strokes, and then the second time around she touched them up and made them a tad bit darker. She also added more strokes around the head of the brows. There is also a healing process and after-care instructions to follow including keeping them moisturized and clean for the 7 days following.
A: This was 100x easier than I thought it would be. It didn't hurt and definitely didn't feel like needles at all. They apply topical numbing cream to the area before starting and let it sit for about 20 minutes which makes this process a piece of cake. You may feel some pressure and, if it does start to be uncomfortable, they'll add more numbing cream/gel/whatever it is they use. I watched a movie on my phone the entire time. It was actually a very comfortable and relaxing couple of hours, in my opinion.
Q: Do you have a before and after photo?
A: I think the best before/after photo is probably the one that is on Kimi's instagram. If you want to see more before/after, you can watch my recent stories from when I had a hydrafacial and had no makeup on and compare it to stories from yesterday or recently.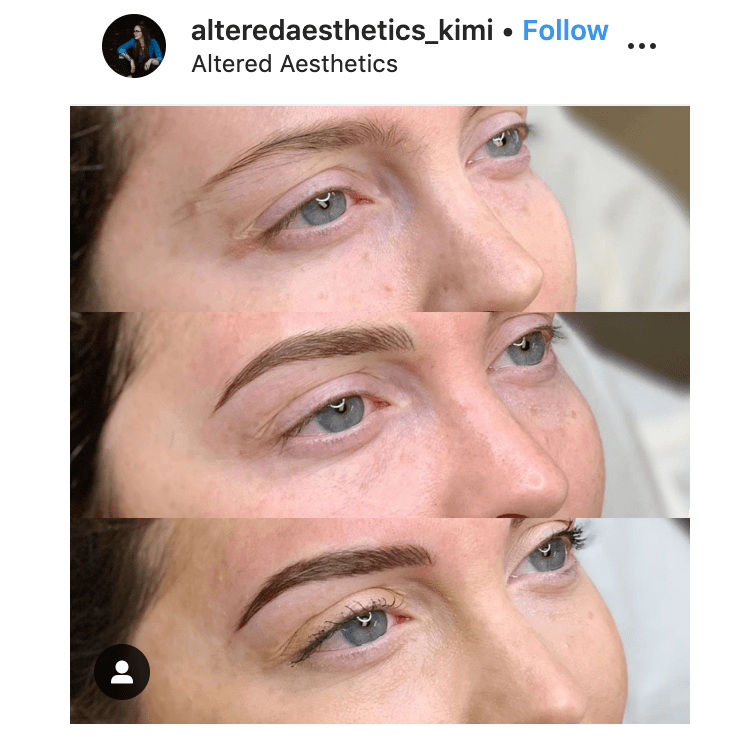 Q: What was the healing process like? Any scabbing?
A: I had a little bit of "flaking" but no scabbing! I just made sure to follow their aftercare instructions for 7 days following. It wasn't bad at all. My eyebrows were really dark the first couple of days though and then they faded back to a more natural looking color.
I am so glad I decided to have this done and love how natural-looking and low maintenance they are now. I'll still have to get rid of a few straggling hairs with tweezers every now and then. I love that these types of beauty services exist these days, especially for women who may be experiencing alopecia or other hair loss causes (or even if you are just a recovering overplucker). If you have any other questions, let me know!