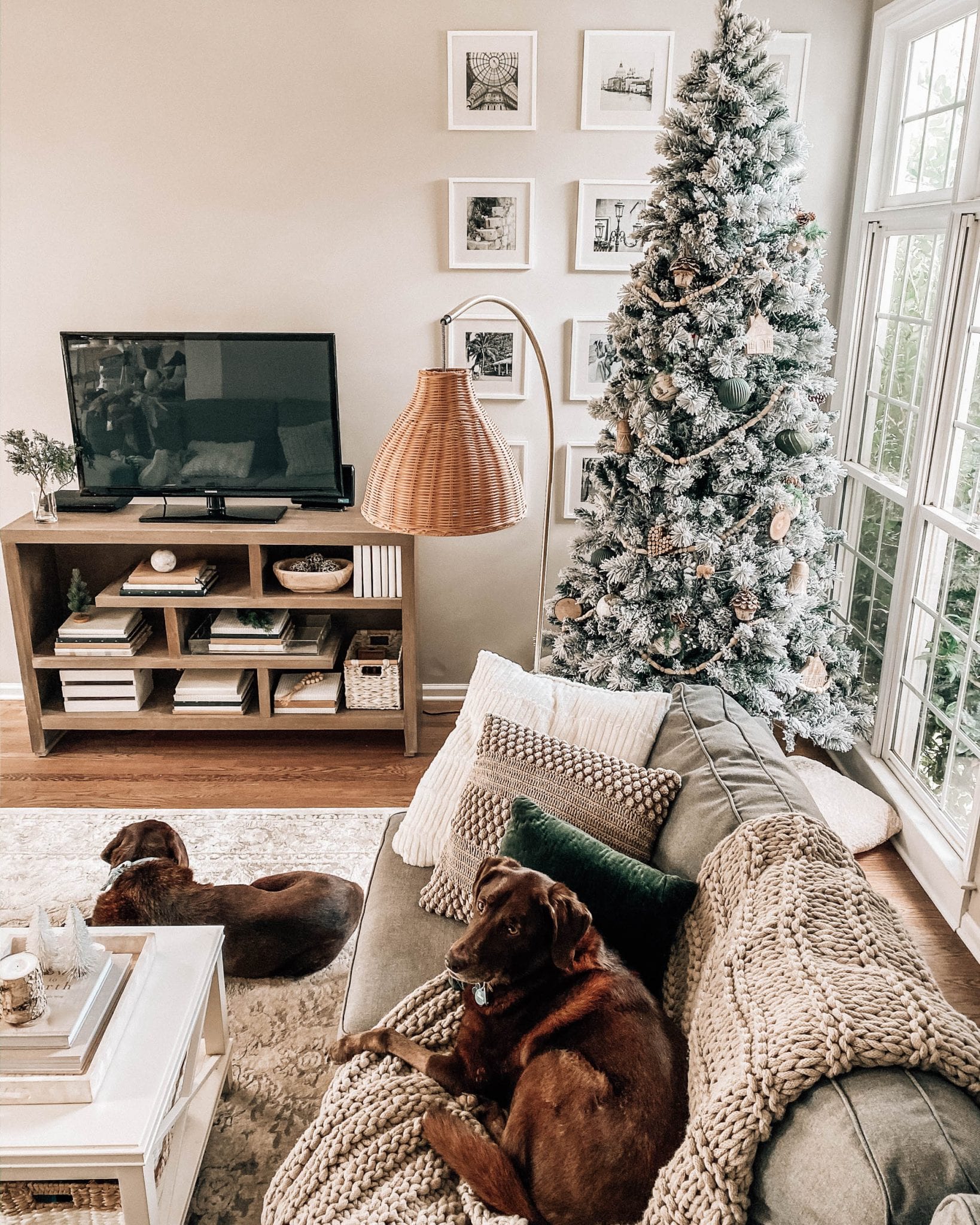 This past weekend as I was cleaning up the house in preparation of getting our Christmas decorations out, I was looking at our TV stand and the countless colorful books that filled the open shelving… a mix of TJ's books and my own that we've collected over the years. While I've always loved the TV stand filled with books, it didn't have a festive feel that I was hoping for and then I thought about a simple way to fix that without spending more than $20! I decided to wrap each book (like we used to do in elementary school) with a few different types of holiday gift wrap from Target. It took me a few tries to remember how to do it without the paper ripping but eventually I got the hang of it and I am in love with how it turned out! You can watch my IG stories "craft" highlight for a close-up tutorial here.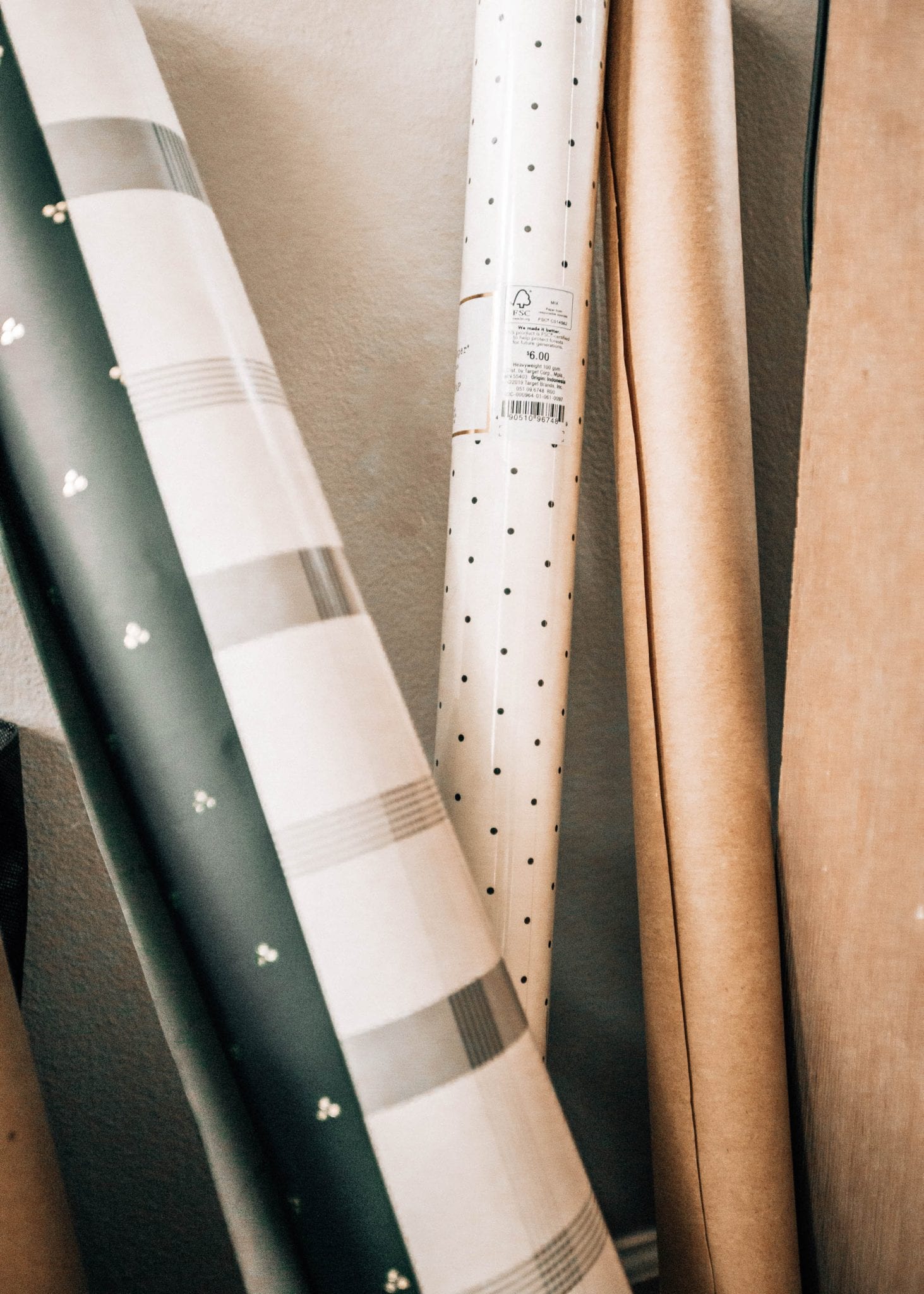 I stuck with creamy whites, dark green, and traditional packaging paper (the cute brown kind) for the most part and I just love how it ties this whole corner together! I'll probably keep most of them this way year-round because of how clean and organized it makes it look.
Anyways, I can't believe Thanksgiving is next week! I'll be sharing a lot of helpful gift guides soon so be sure to check back if you're looking for some holiday shopping ideas!