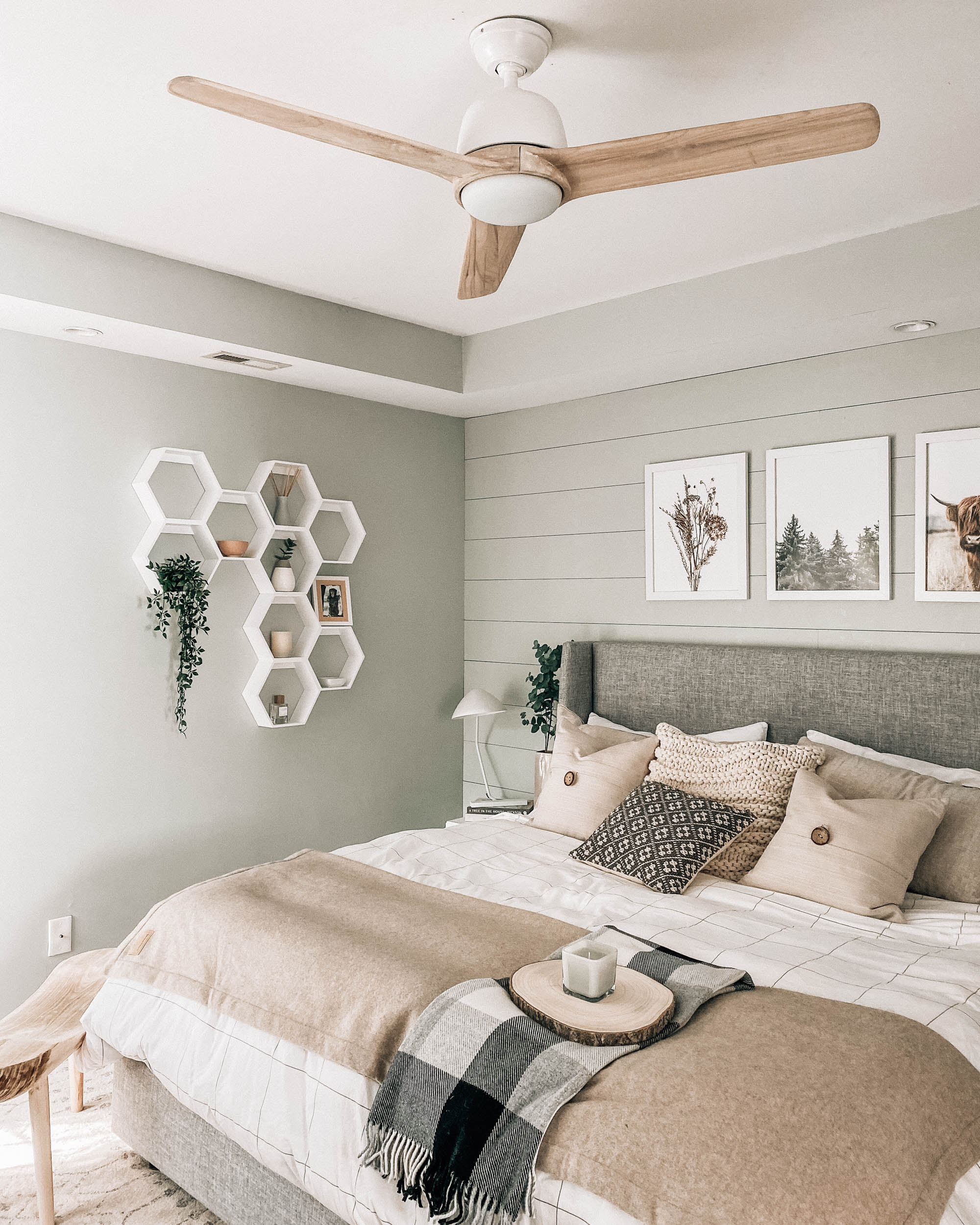 It's been a while since I've shared any of our updated bedroom decor so I figured now that I've switched some of it up for the fall season, it'd be a good time to dive into all the details! For starters, we recently replaced our old ceiling fan with the 'Norden' fan by Hunter Fan Company. It's probably the most beautiful fan that ever existed, in my opinion, and I'm loving the modern yet natural feel the light wood blades and white finish give to this space! It just flows so well with all of my other decor and fits in seamlessly as opposed to our previous fan.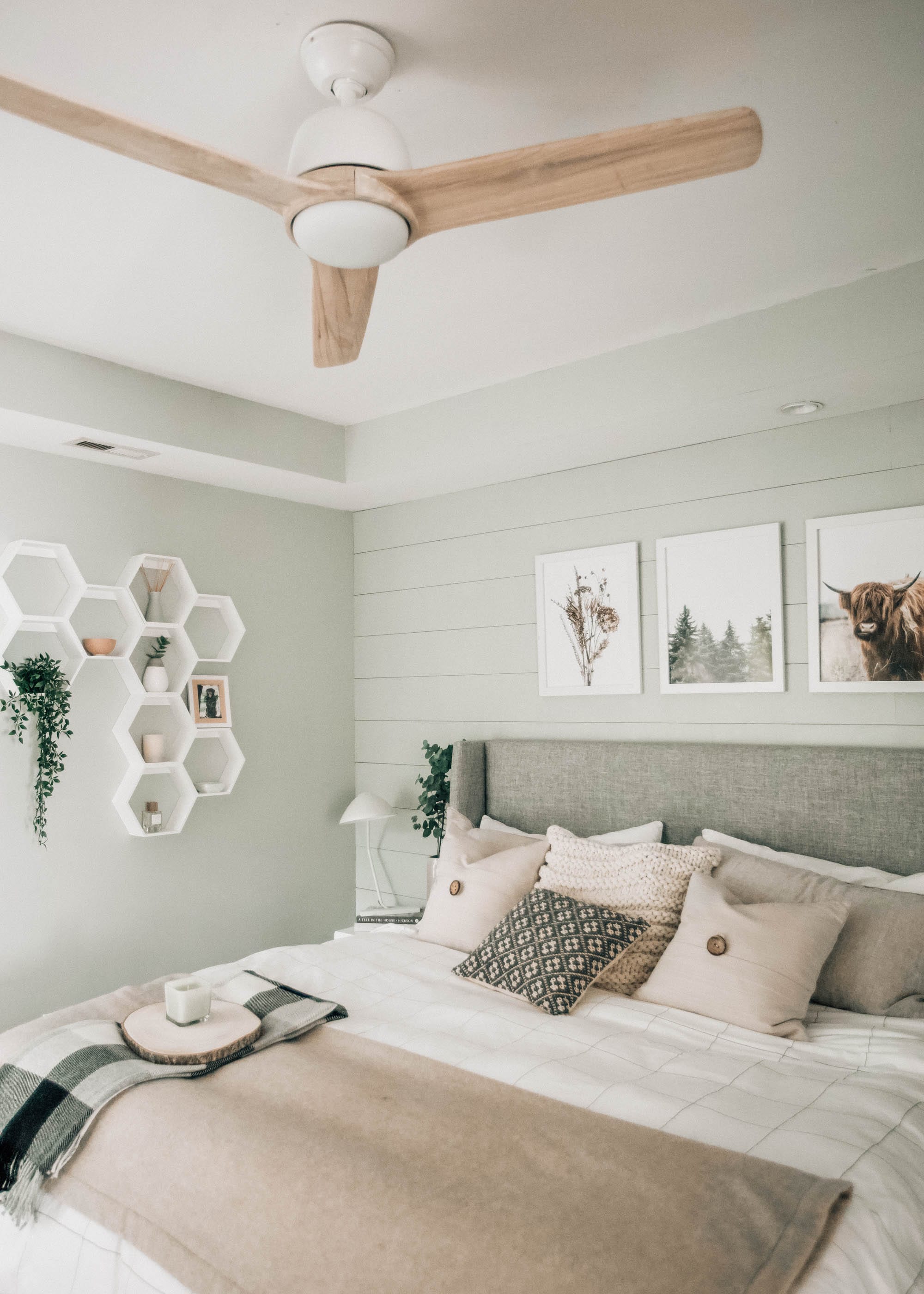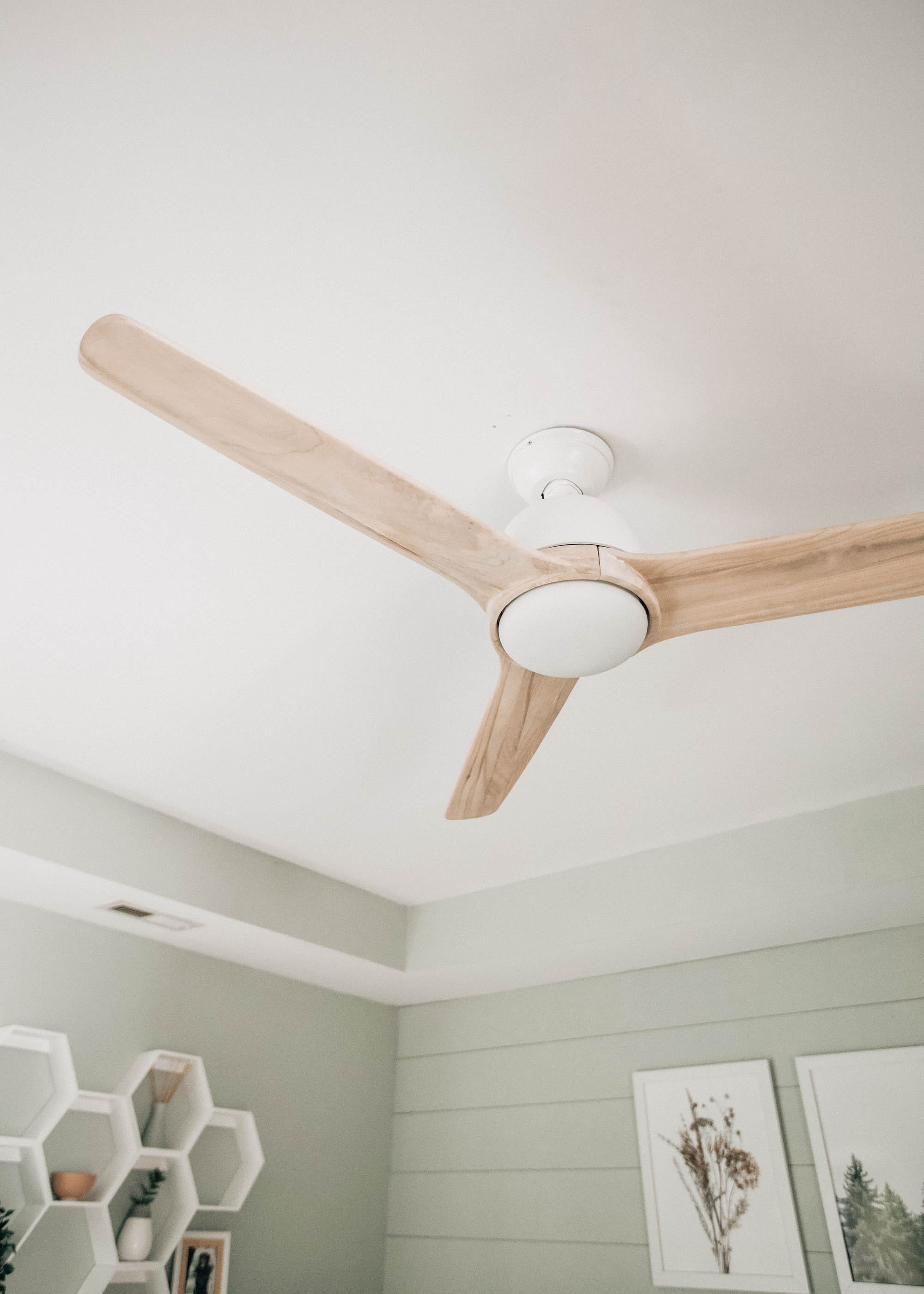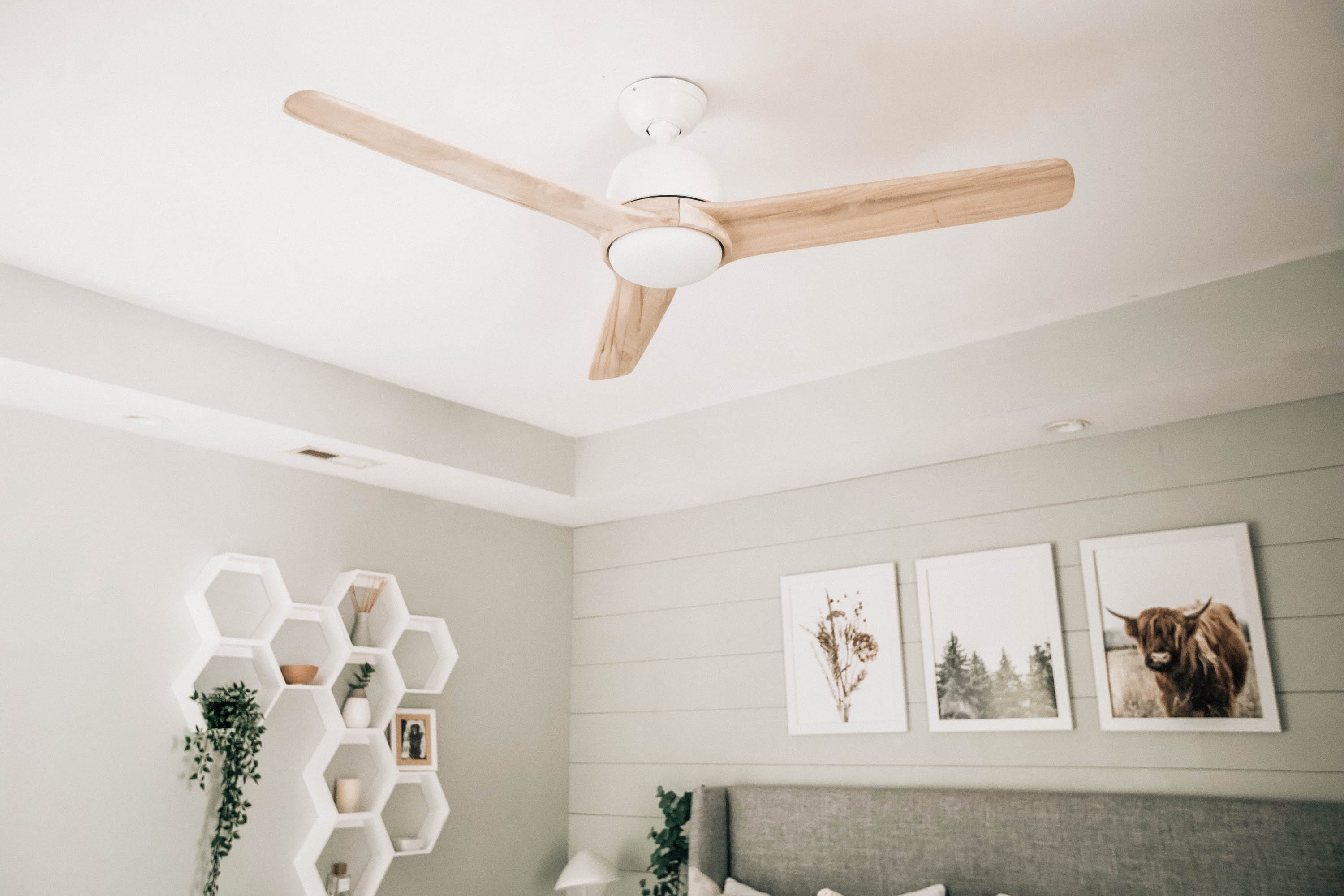 Aside from it being the perfect finishing touch to the room, the quality is incomparable. It comes with a handheld remote for easy speed and lighting adjustment (has 6 speeds) and it is somehow so quiet and peaceful! TJ was able to install it himself pretty quickly and we're so happy with it! It keeps us cool all night and I've even noticed that I sleep better since we've been using it.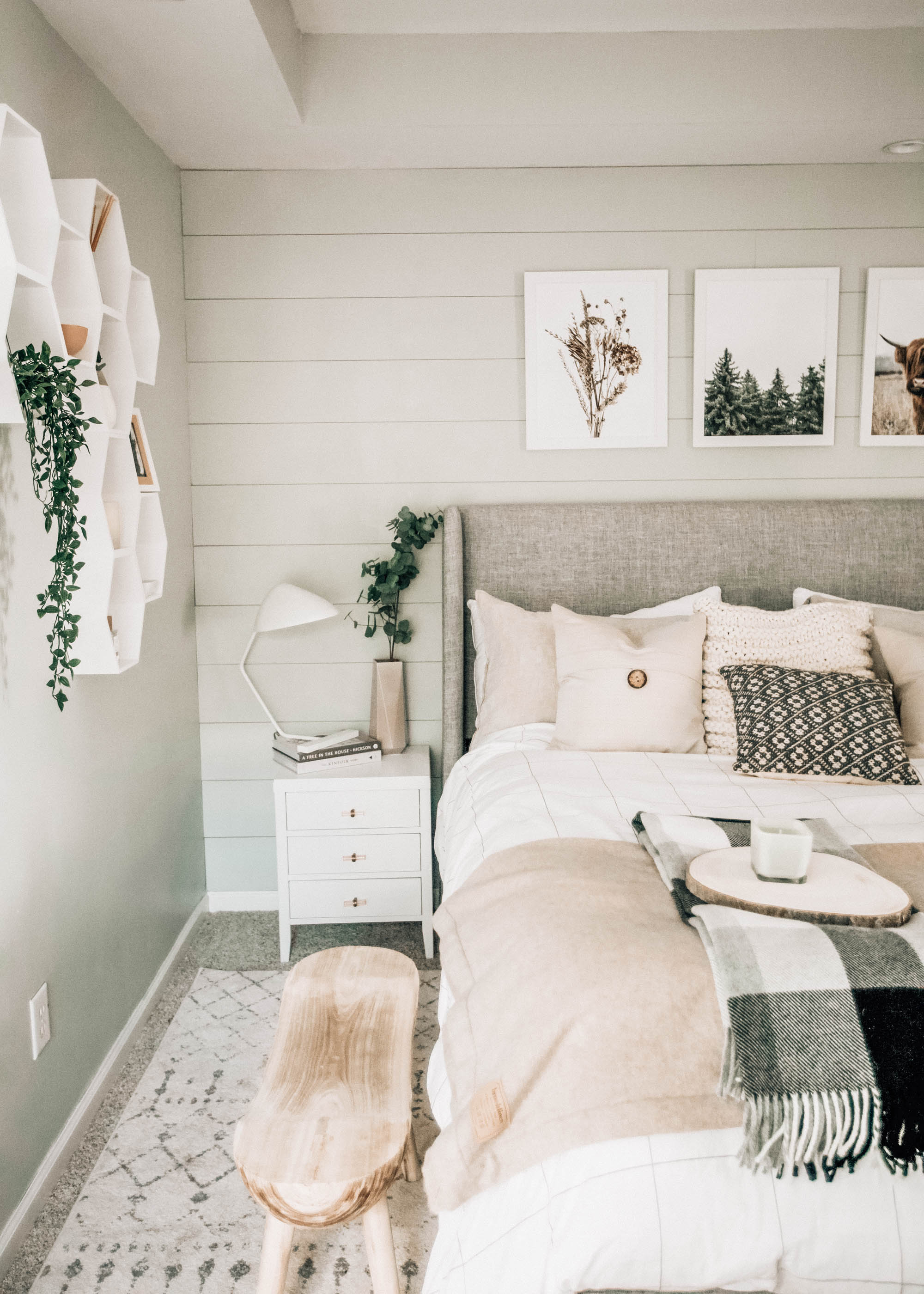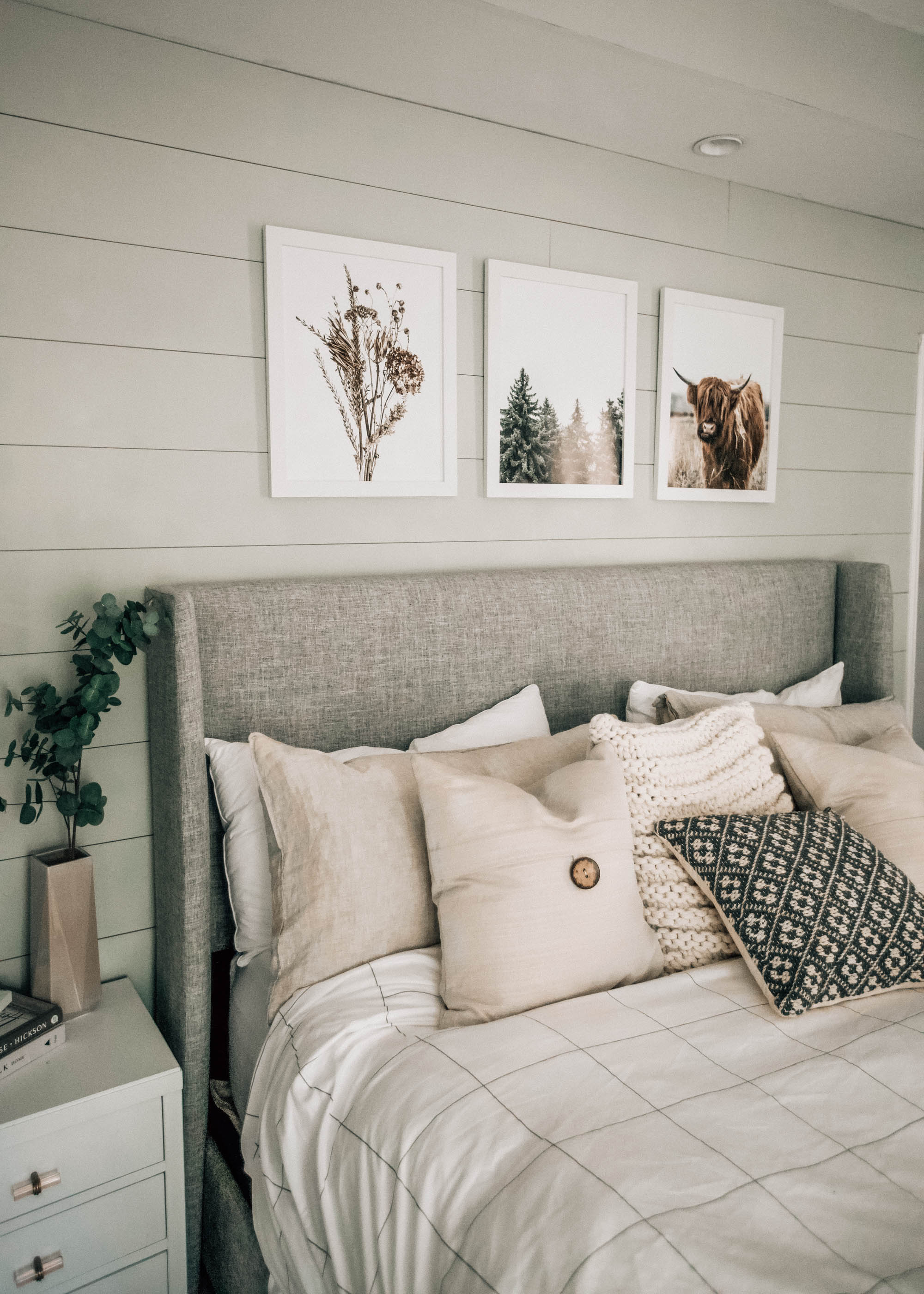 For the bedding, I recently spotted this windowpane print duvet cover and knew it would be so perfect for fall and winter while still keeping the room neutral if I wanted to switch out some throw blankets and pillows. This is the duvet cover I ordered but here is a more affordable option as well.
For the art above the walls, I switched out my favorite affordable white 16×20 frames with a variety of fall favorites: