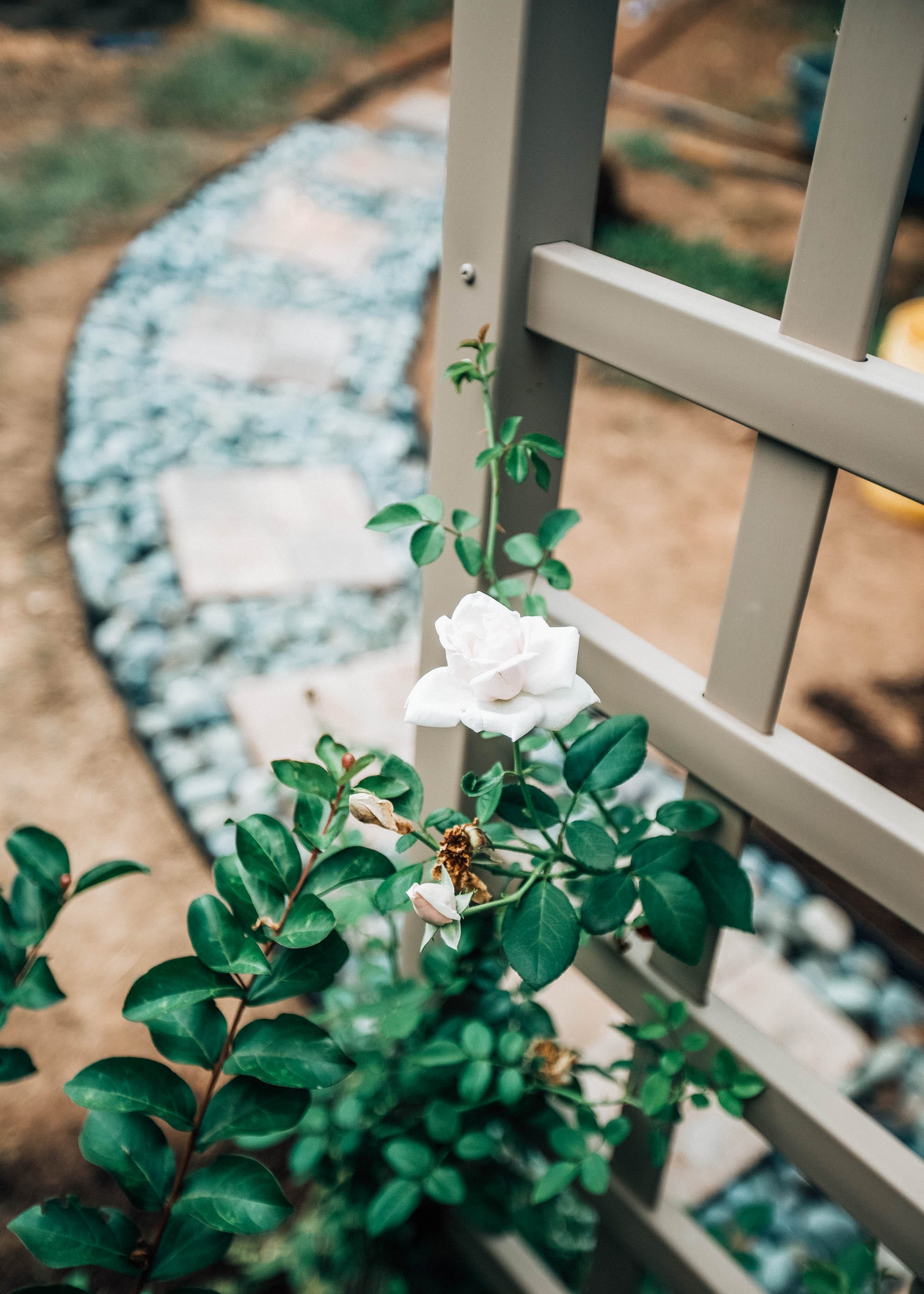 I'm back today with another backyard update! For the last several months, we've been slowly but surely making some progress on our backyard landscaping ideas and I've been learning a ton about gardening and landscape design in general. In partnership with Chase Freedom Unlimited, a cash back credit card that allows you to earn cash back on every single purchase, I've documented the learning process and feel like I've truly gained so much knowledge. Seeing climbing roses blooming half way up our arbor and a jasmine wall growing faster than we can keep up is the most rewarding thing! Getting to watch something grow from a tiny plant and knowing that you played such an important role in that is such a fun feeling.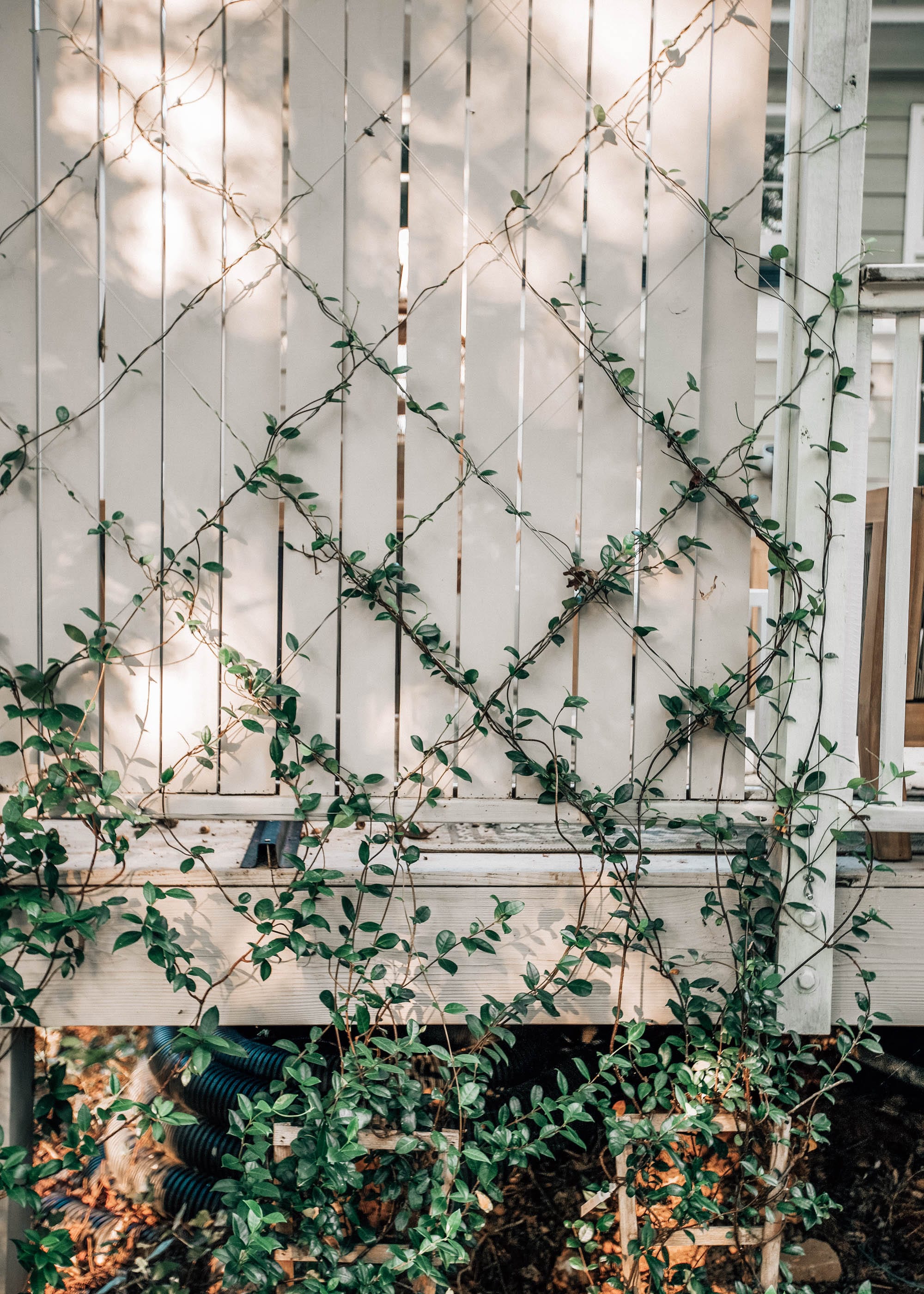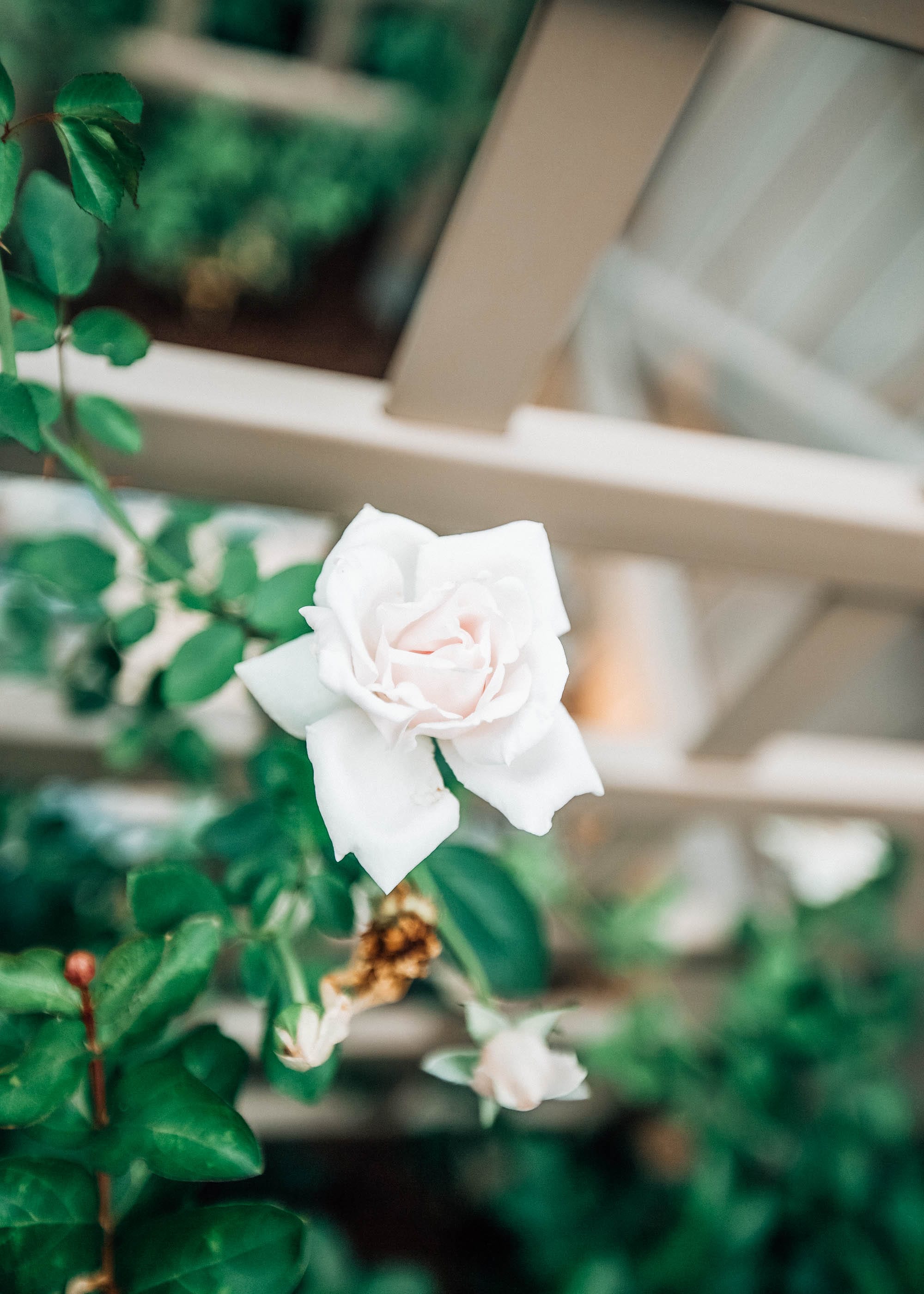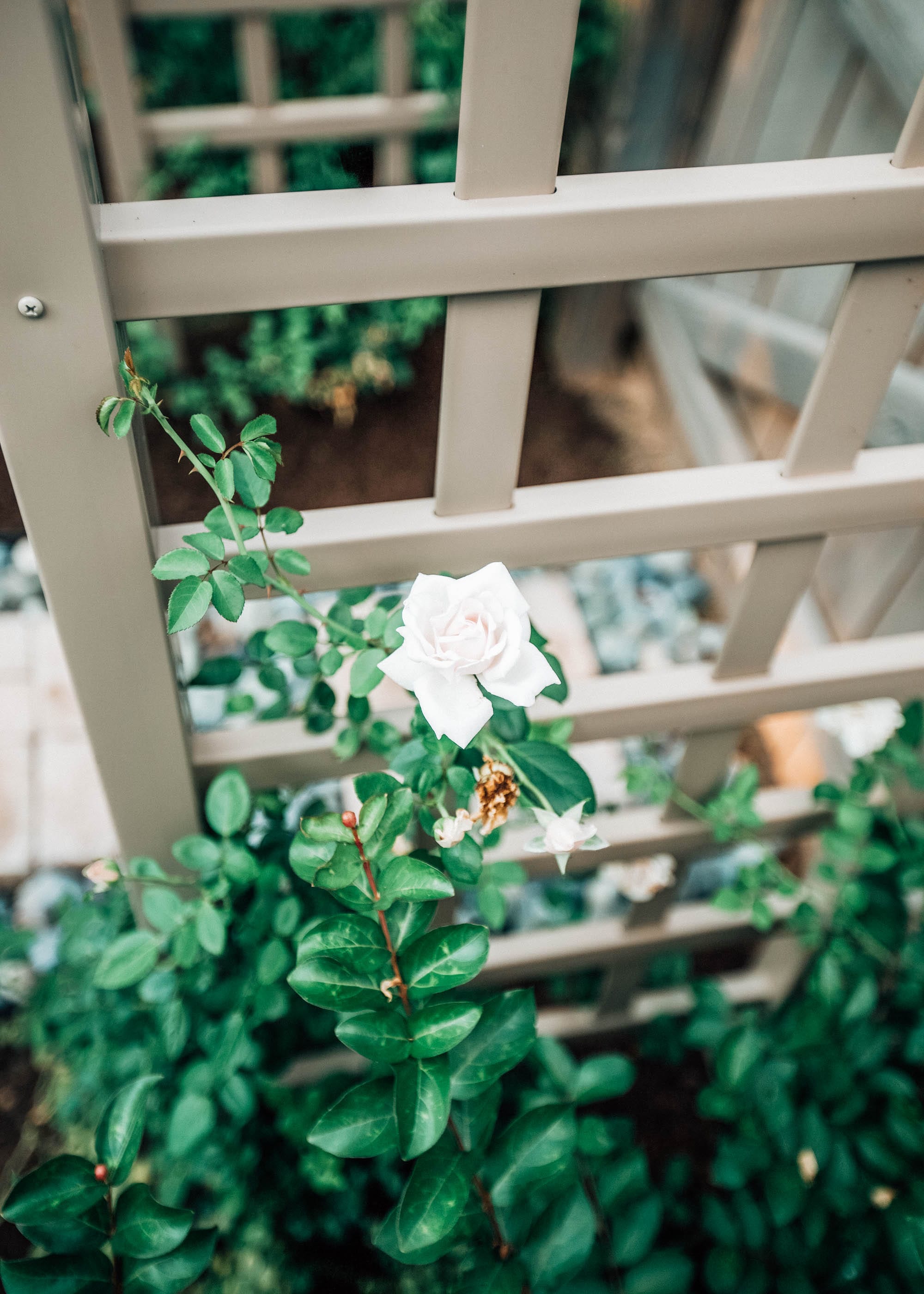 When we first bought our house, it had a small path from the patio to the firepit made of wood chips. We weren't a big fan of the wood chip "path" and one of our first projects was to clear them out. It had been a while since clearing the wood chips, but now we wanted to focus on the path leading from the arbor at our fence gate. As you may have seen in one of my previous posts, we were totally in love with the path at one of our rentals in France.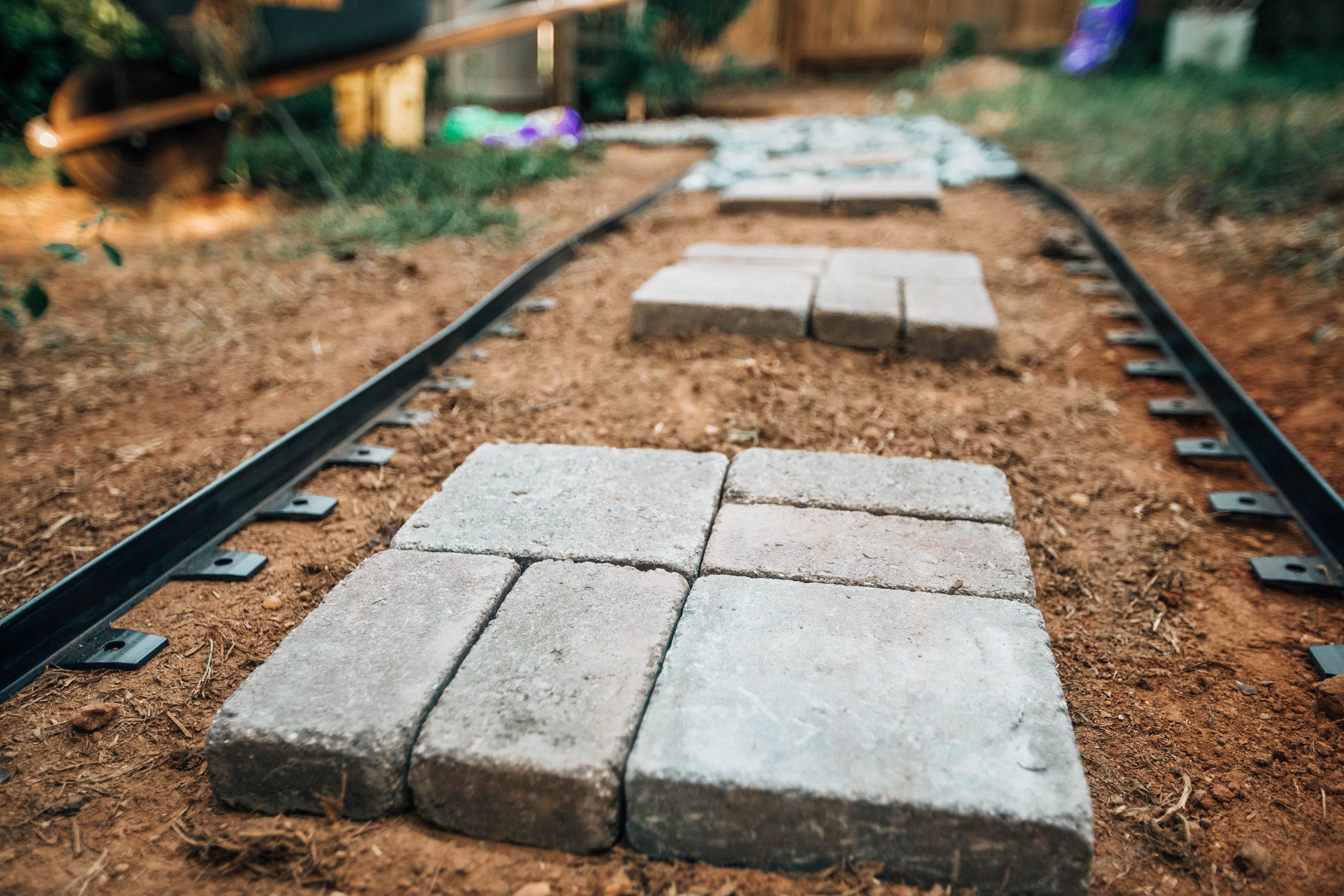 We made a trip to a home improvement to see if we could find something similar and a design we loved. We went to the outdoor section with pavers and pebble rocks. We found square 1×1 pavers and 1 x 6in bricks in a shade of color we really liked and set them up in a unique alternating pattern. We knew this would look good as the steps of our path, and now needed to find the pebbles that would go between. The major stores had a few to choose from, but we also stopped by a local landscaping store as well, trying to find a color and size pebble that would look good with the pavers. We ultimately settled on a brand that offered bags with a good selection of sizes, and the colors ranged from a dark to a muted gray. The final piece we needed was a border that would contain our path. We settled on a no-dig landscape border that would be easy to lay down and wouldn't be as noticeable as other borders. We ended up getting two 60-foot borders because we have about 50 total feet to cover. Another resource you may want to consider using is a weed barrier for under the path as an added blocker.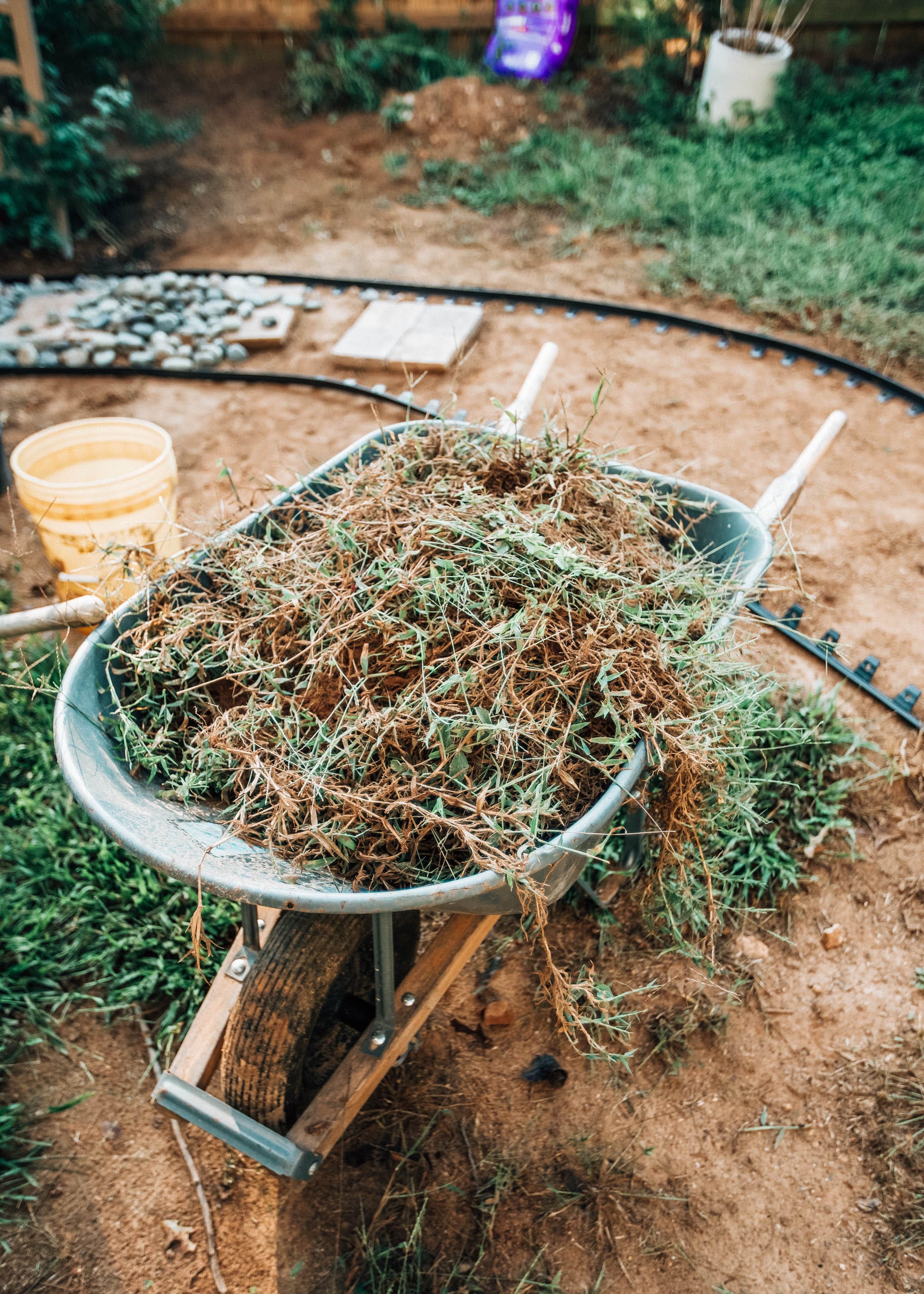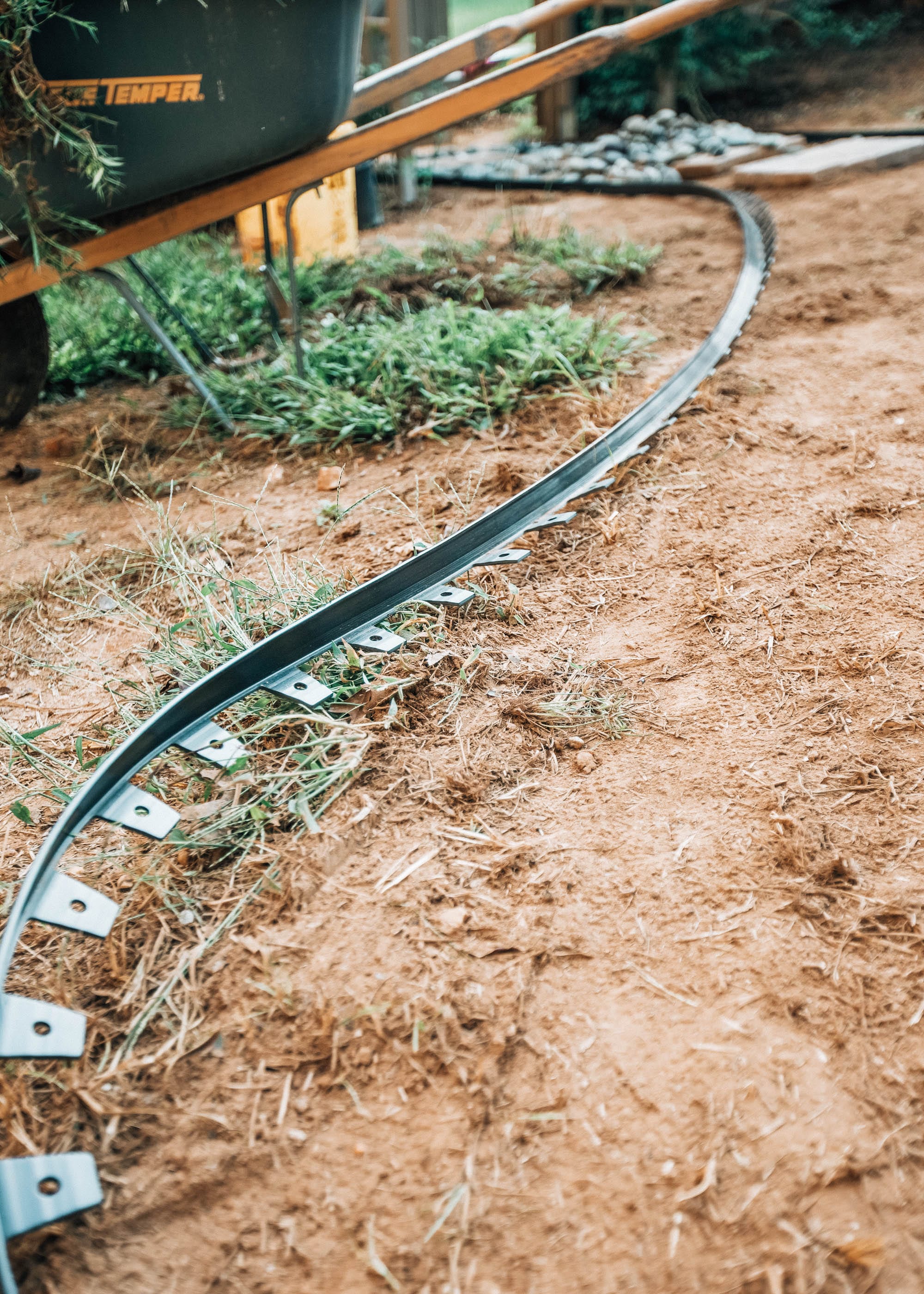 Once we got back with all our supplies, we began to sketch out the route we wanted the stone path to take from the fence to the patio. For the most part it was a straight path with an initial curve at the beginning. There was a little bit of grass in the pathway, so our first step was to clear the path of debris and level out where the pavers would go. Once everything was clear, we figured out how wide the path should be based on wide each paver step ended up being. The width of each step equaled about 18 inches, so we decided on 5 inches on each side of the pavers, for a total of 28 inches for the path. The no dig border was very easy to lay down and accommodated the curve we were anticipating with the path. Each pack came with 18 stakes that we nailed into the ground.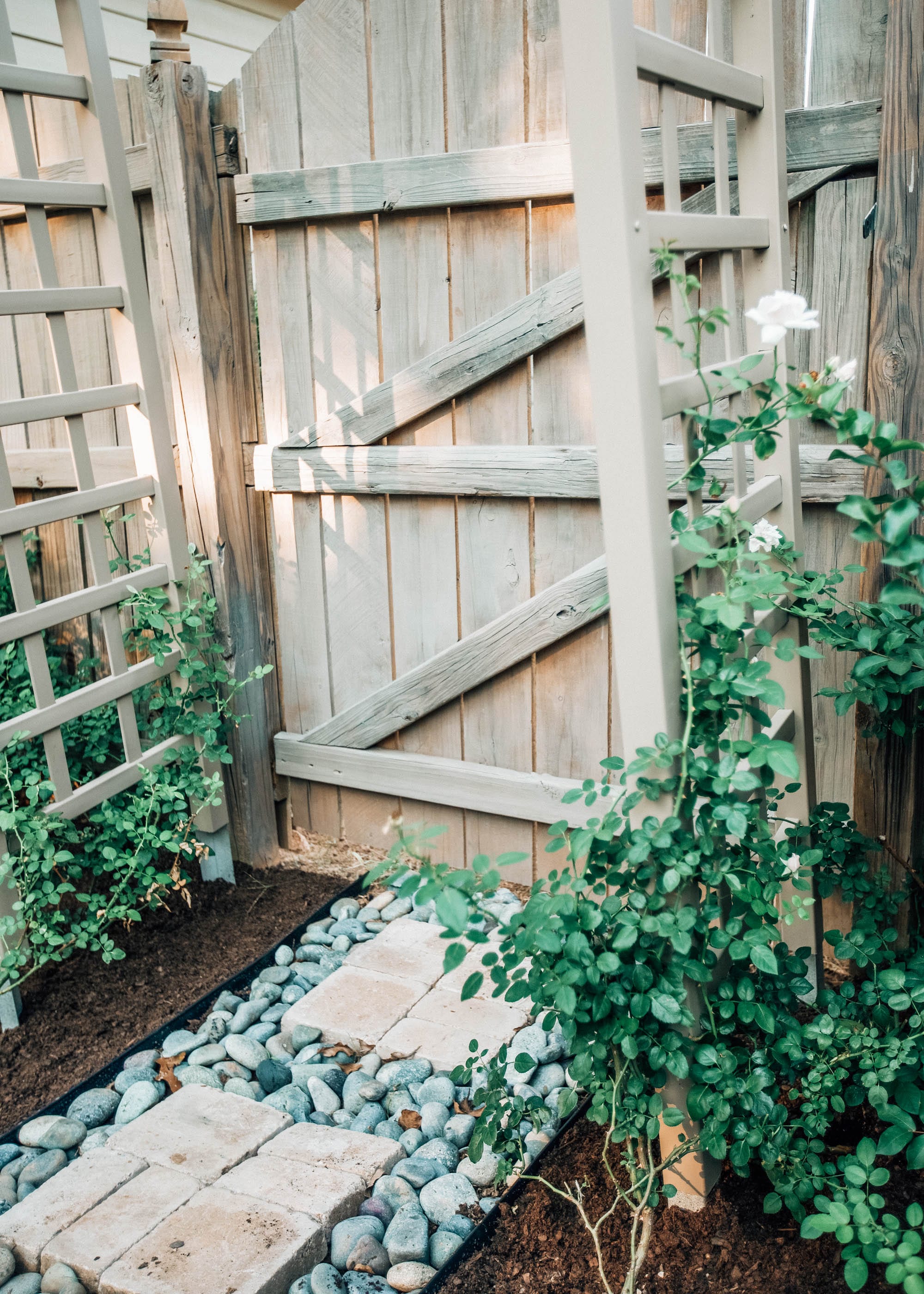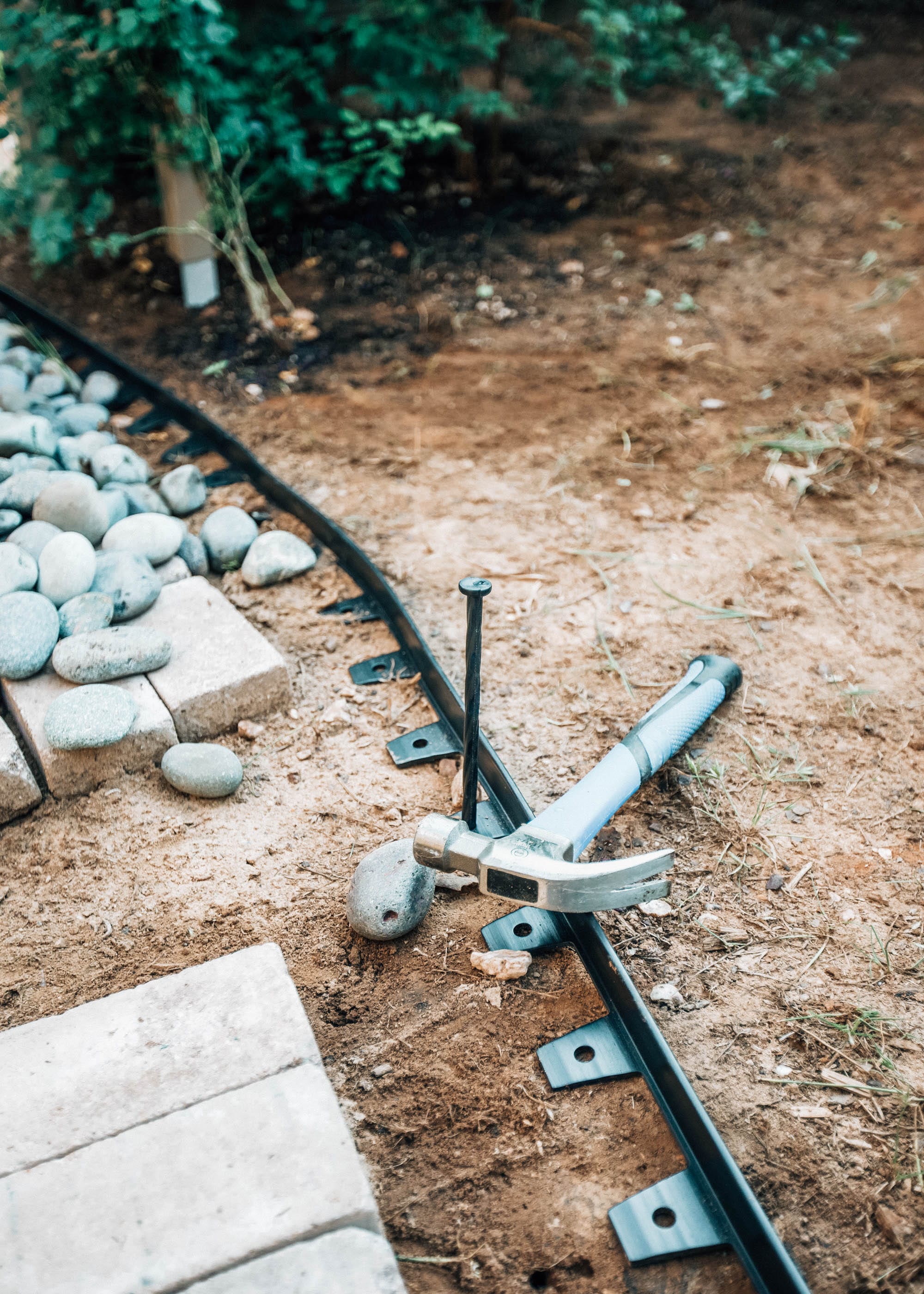 With the path outlined by the border we began to lay down the pavers. We used two of the square pavers and four of the bricks for each step. Each step was about a foot apart and we needed a total of 20 steps to complete the path. Once the pavers were set, we began to fill in the rest of the path with the pebbles. Pro Tip: use polymeric sand between the pavers to create a solid bond so there is no rocking when using the steps. Now that our path is finished, we are going to fill in the sides with sod in order to have grass growth in the backyard.