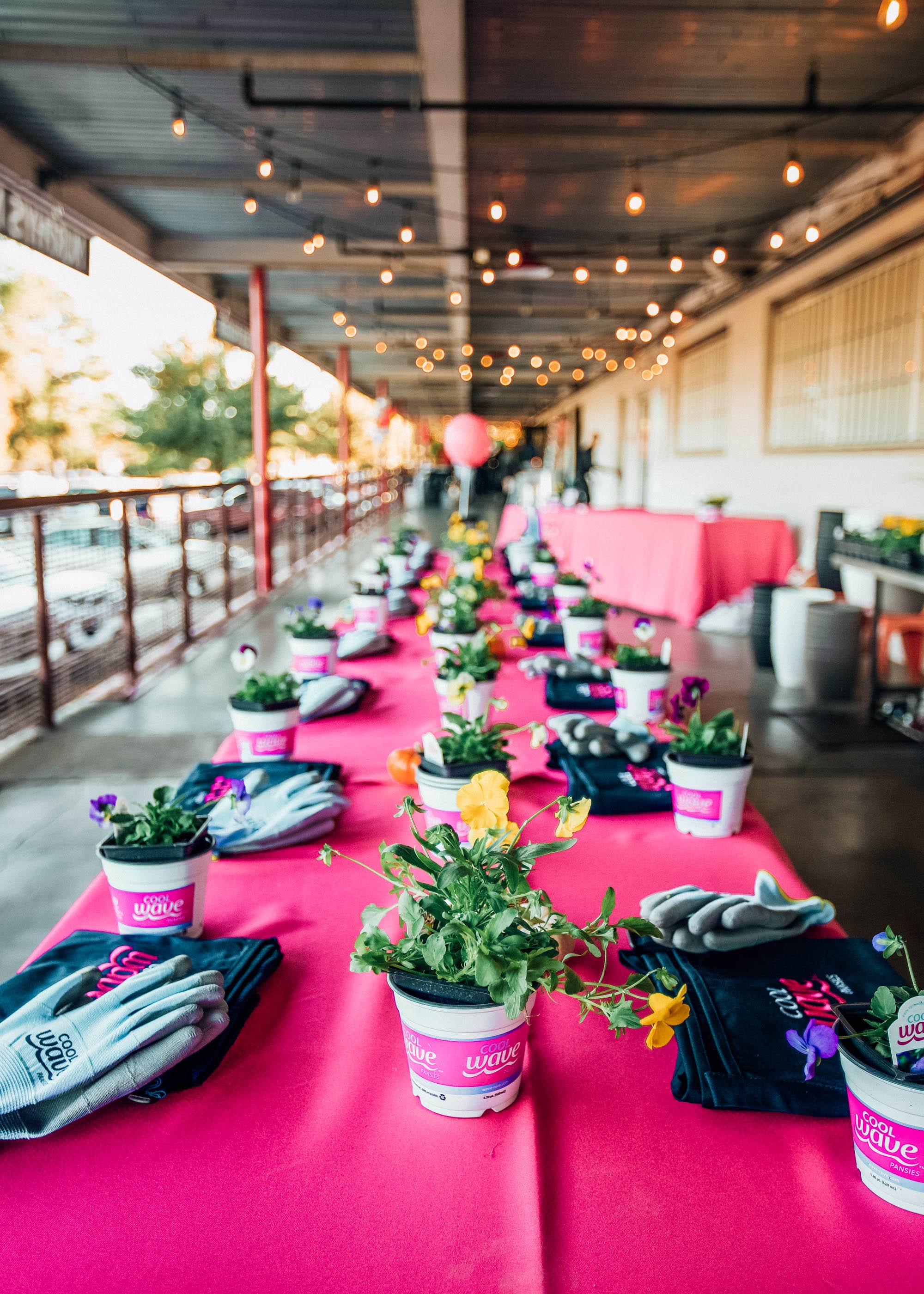 Over the last year or so, I've picked up a deep love for planting flowers. My mom and my grandma have always been so skilled and knowledgeable when it comes to gardening and I always wondered when or if that would happen for me. We've put in a lot of long days of work in our yard to create our own oasis which has been the most rewarding part of owning our first home. I was SO excited when Cool Wave Pansies asked if I would be interested in hosting a fall Pansy Party in Raleigh because 1) How fun and unique of a party does that sound?! And 2) I've never taken any container gardening classes and this would be so helpful to use in my everyday life! And 3) Did I mention how fun?!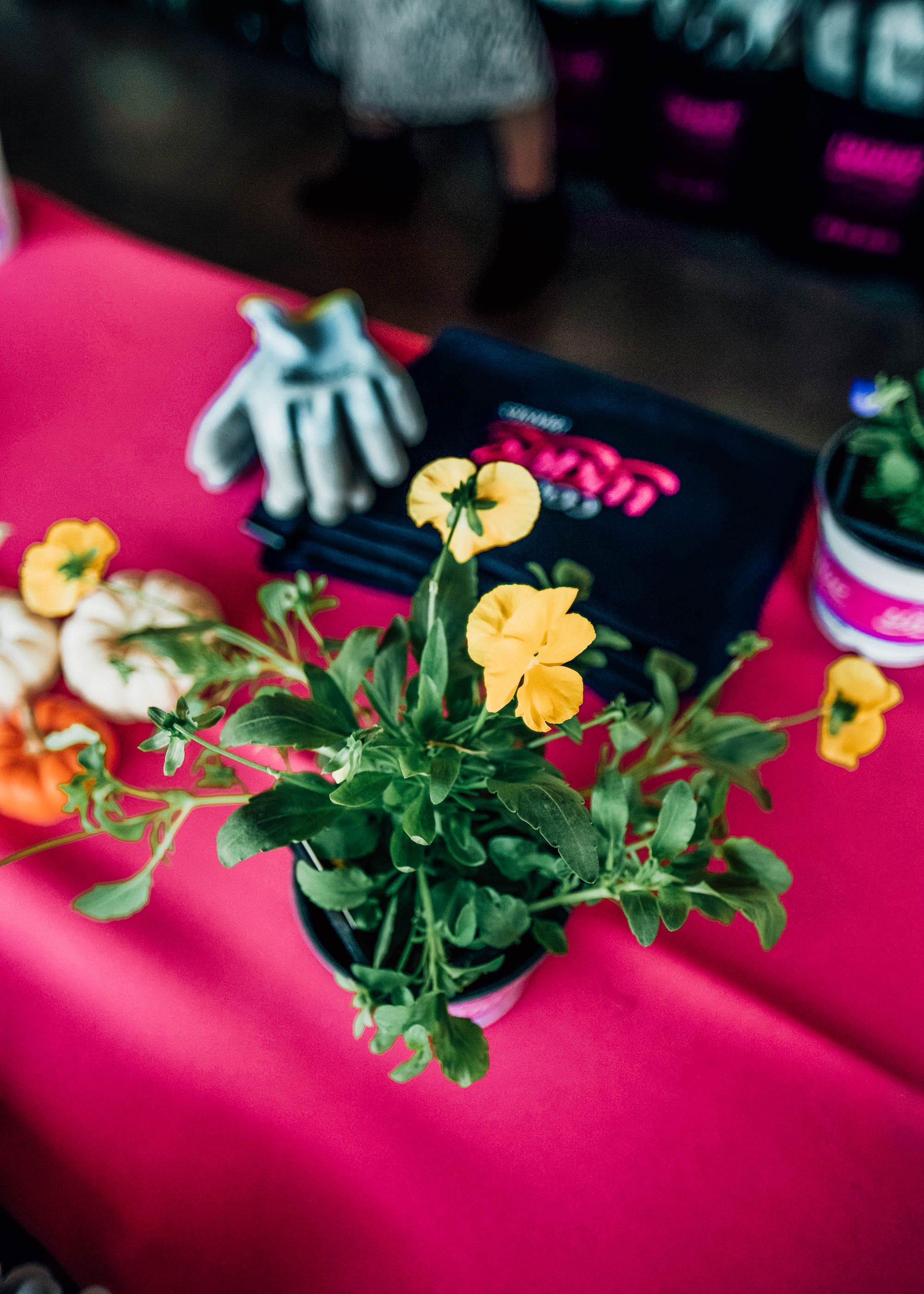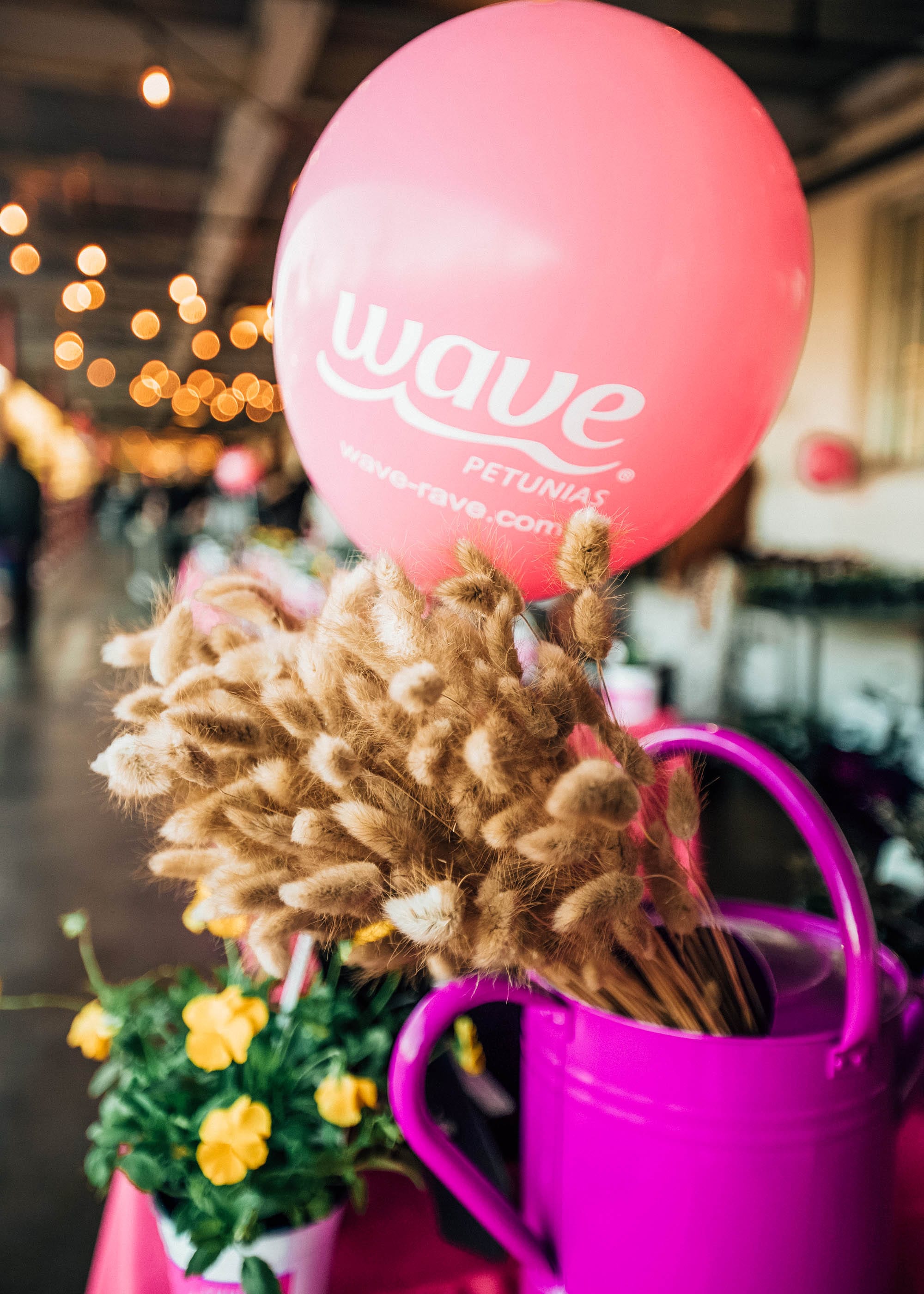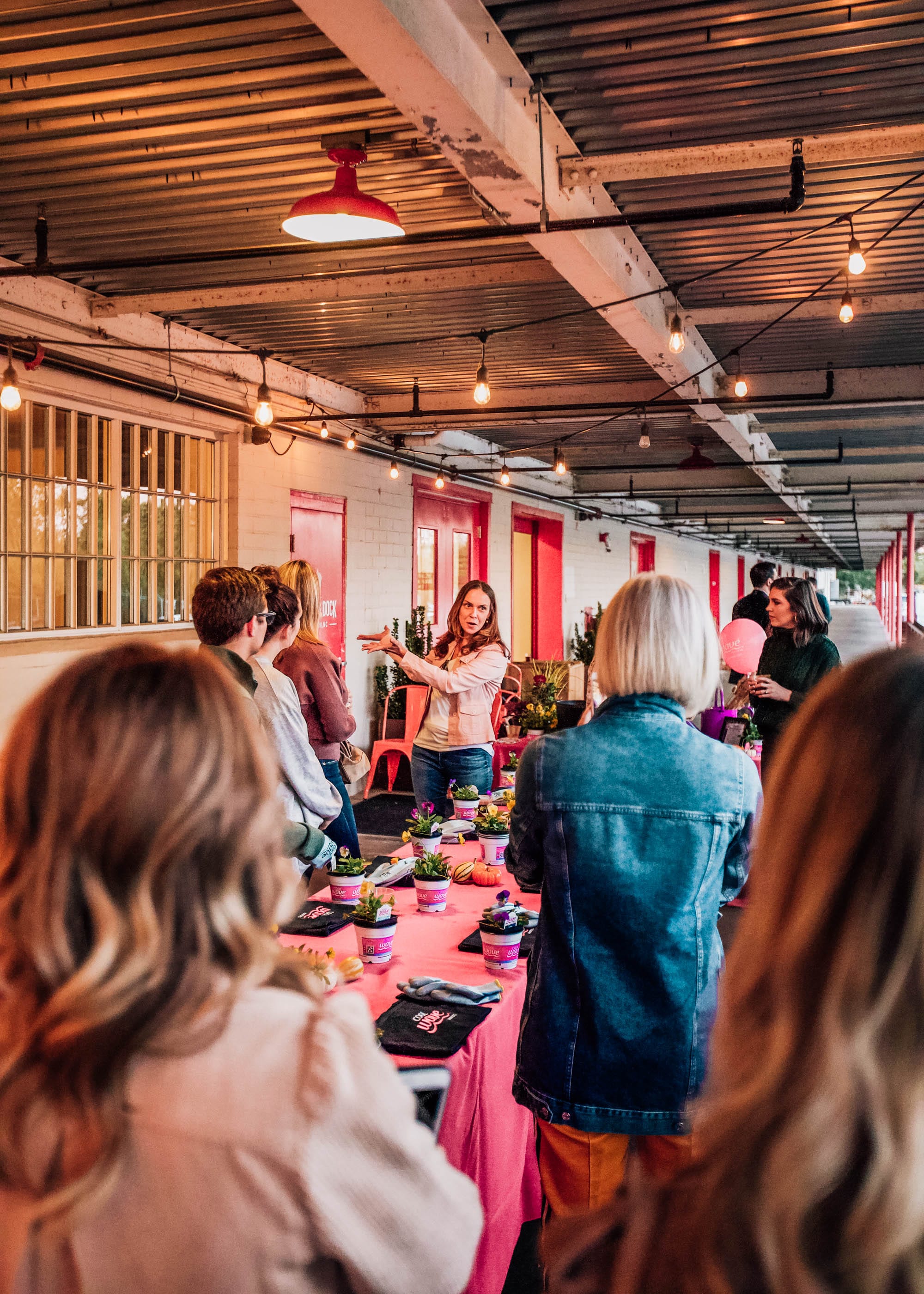 Last Thursday a bunch of friends and I gathered around at Loading Dock Raleigh for an evening of good times, good food, and Good Dirt, a sustainable and chemical-free dirt company based right here in Raleigh! I was so interested to learn more about Good Dirt as we've been interested in creating a vegetable garden and I've been reading up a lot on organic gardening. After some catching up with friends and local bloggers and sipping delicious cocktails garnished with a pansy (yes, they're edible, too!), Claire from Cool Wave Pansies gave a demonstration of how to create a mixed planter, taught us a little bit about each plant at the party, and then everyone designed their own flower container to take home using Good Dirt potting mix and Cool Wave Pansies, and other plants! Claire taught us about the "Spiller, Filler, and Thriller" strategy: selecting a spiller plant to drape outside of the pot, filler plants to fill in gaps, and a thriller to add some height such as Rosemary or other taller plants.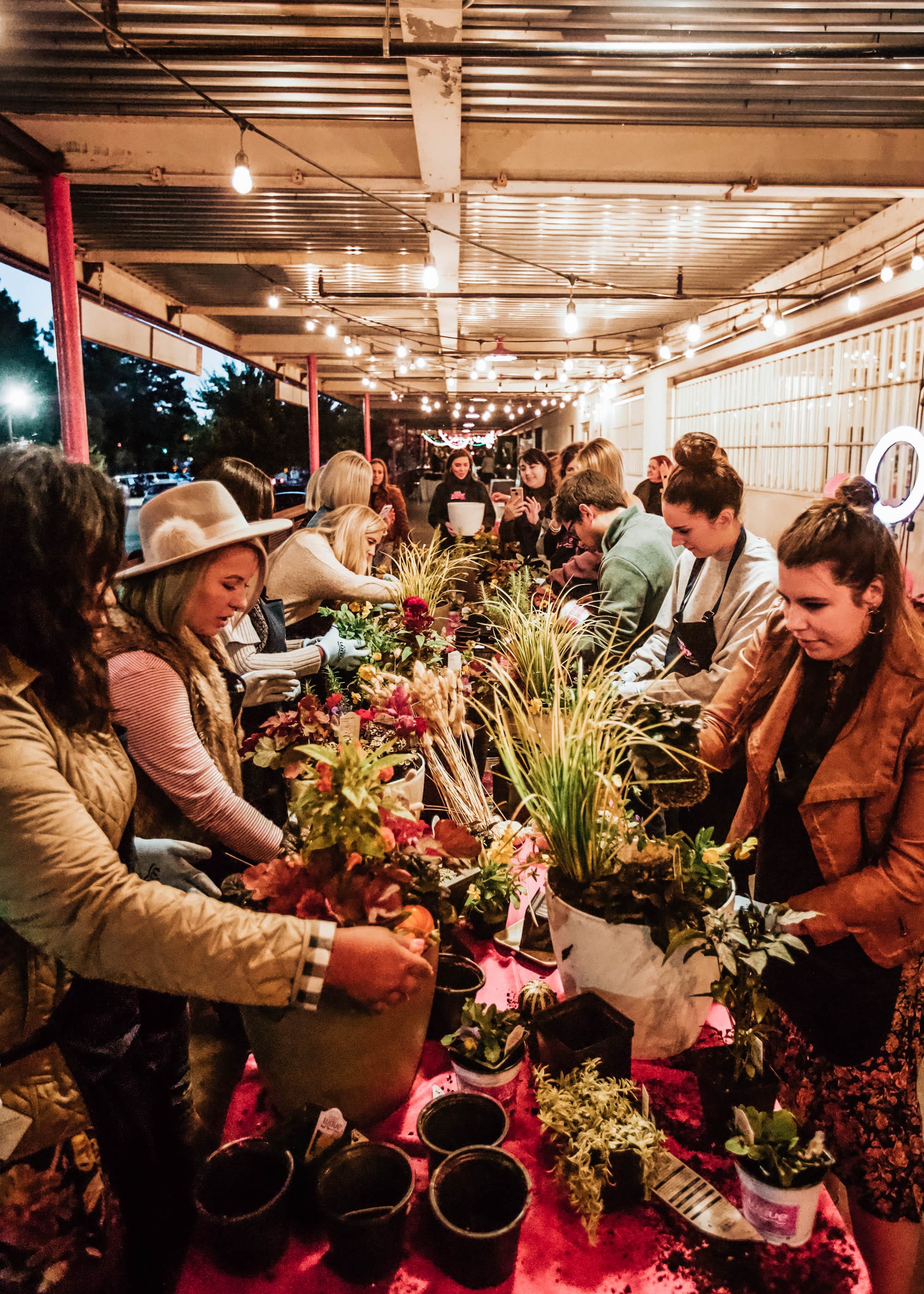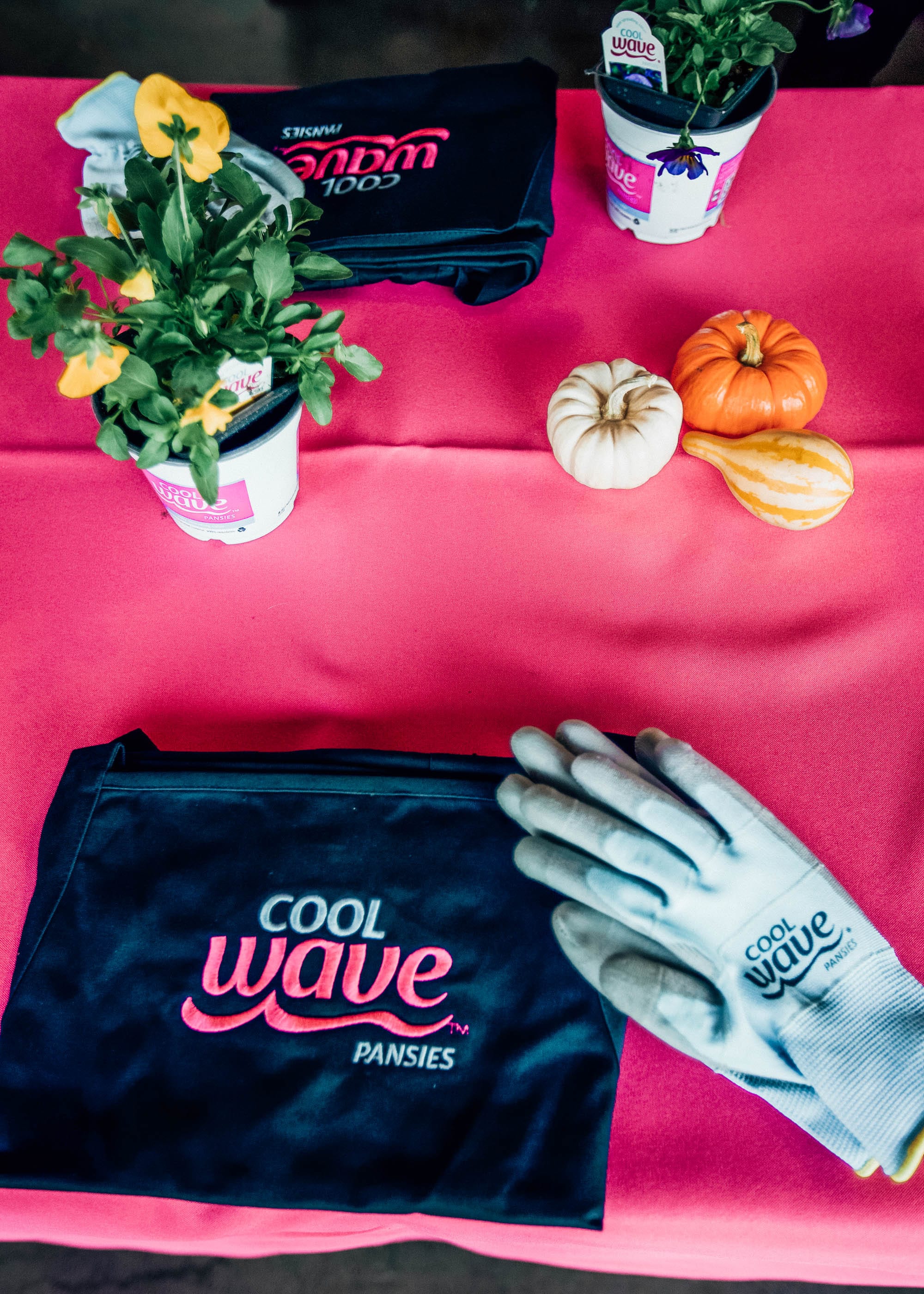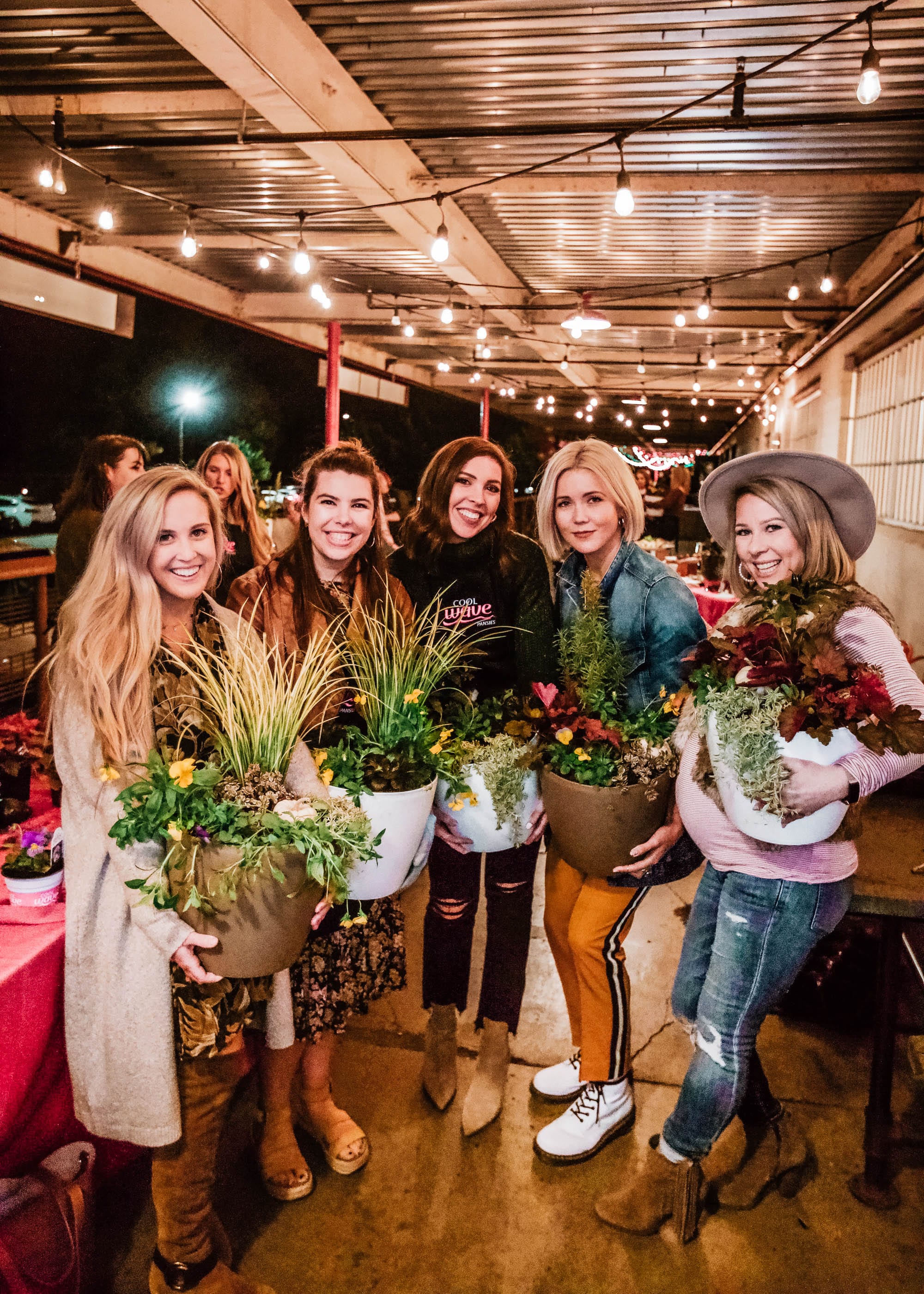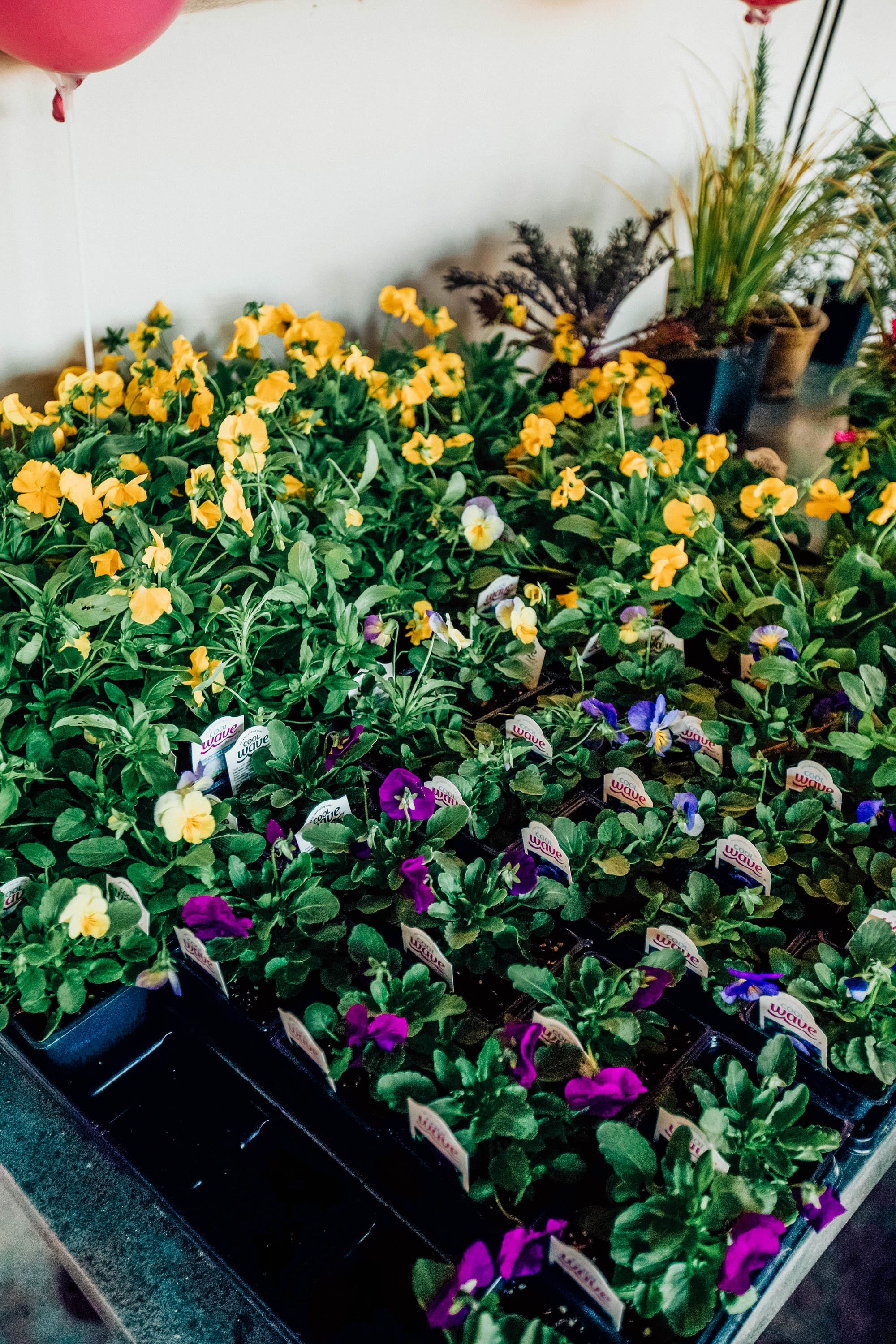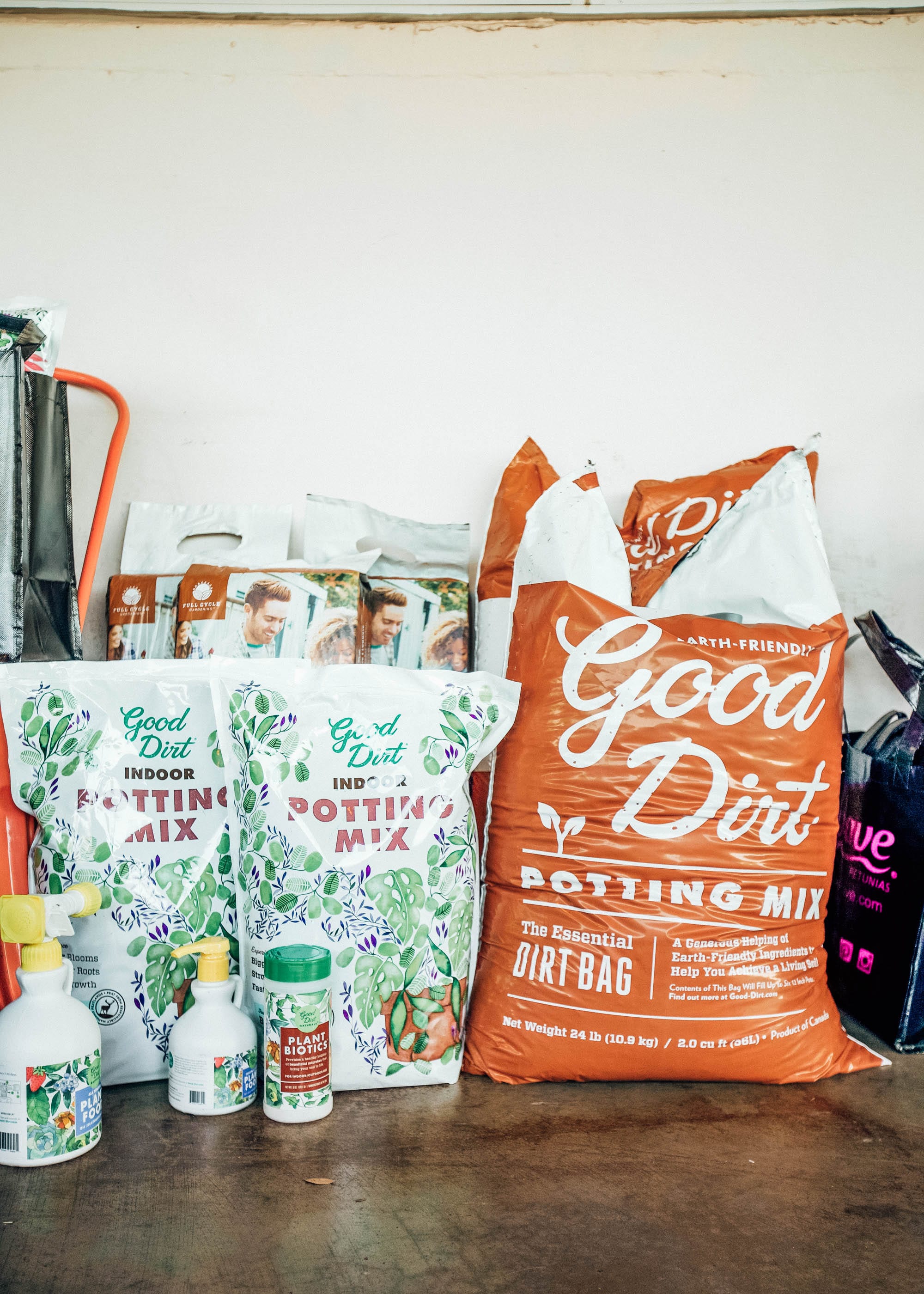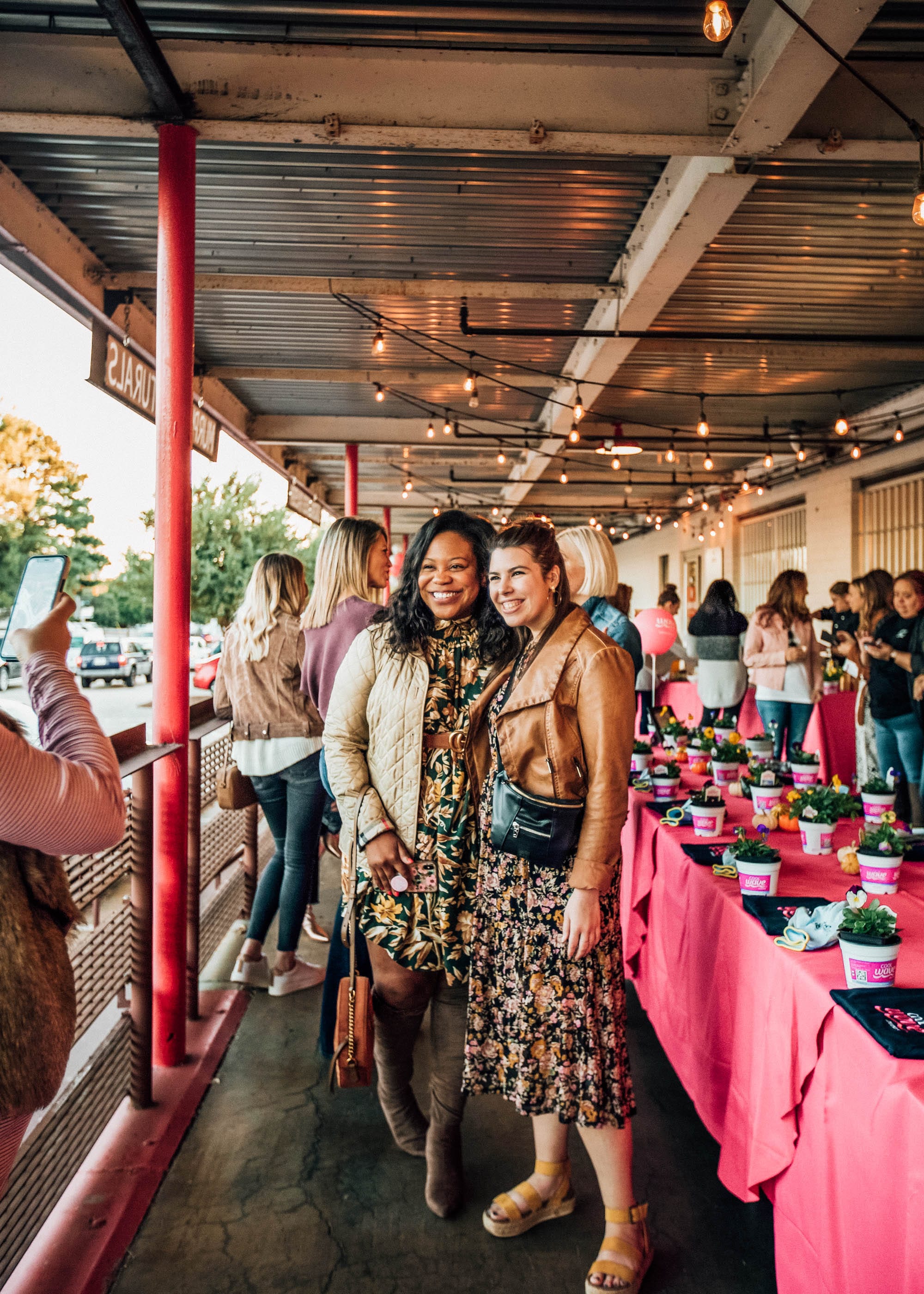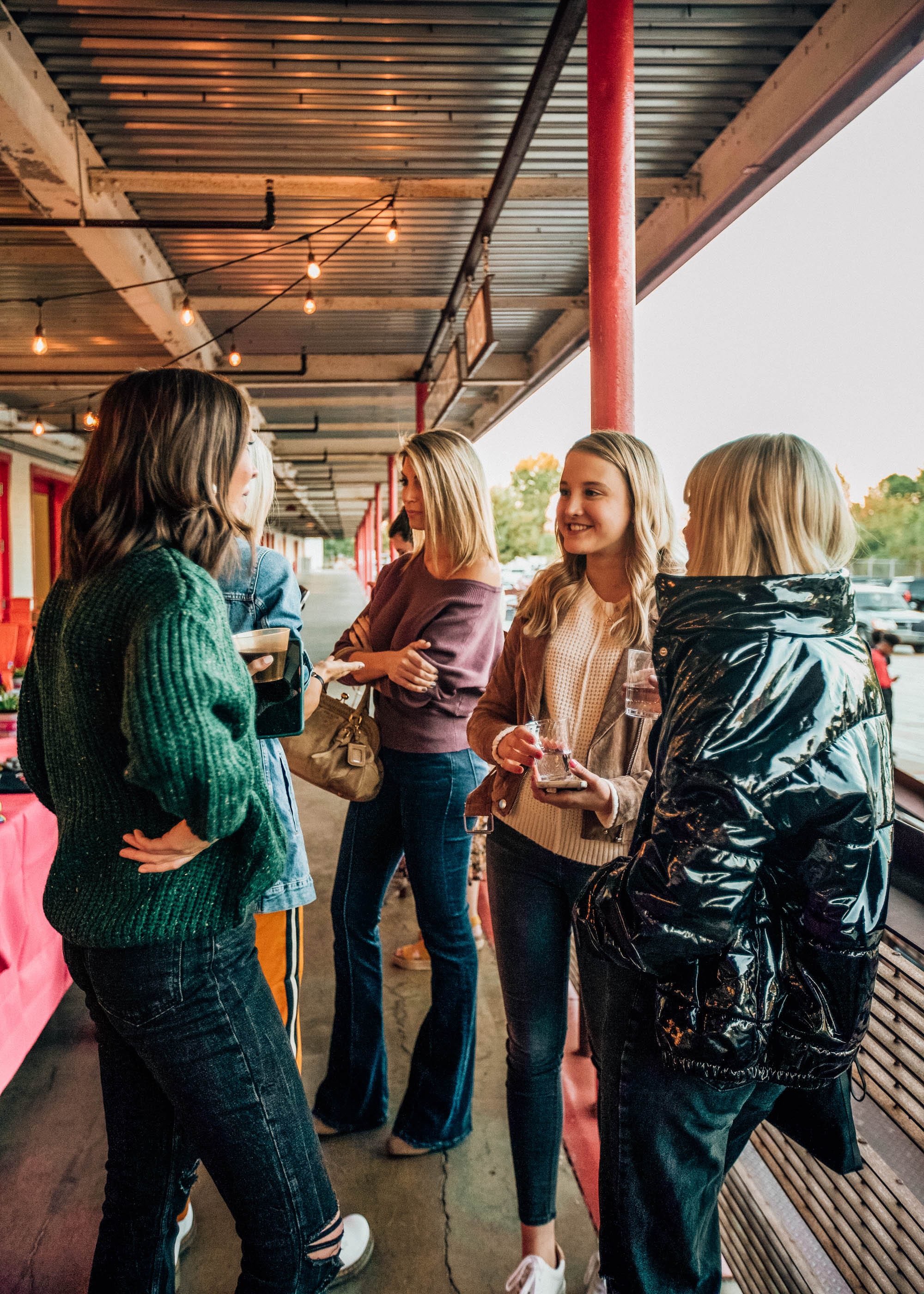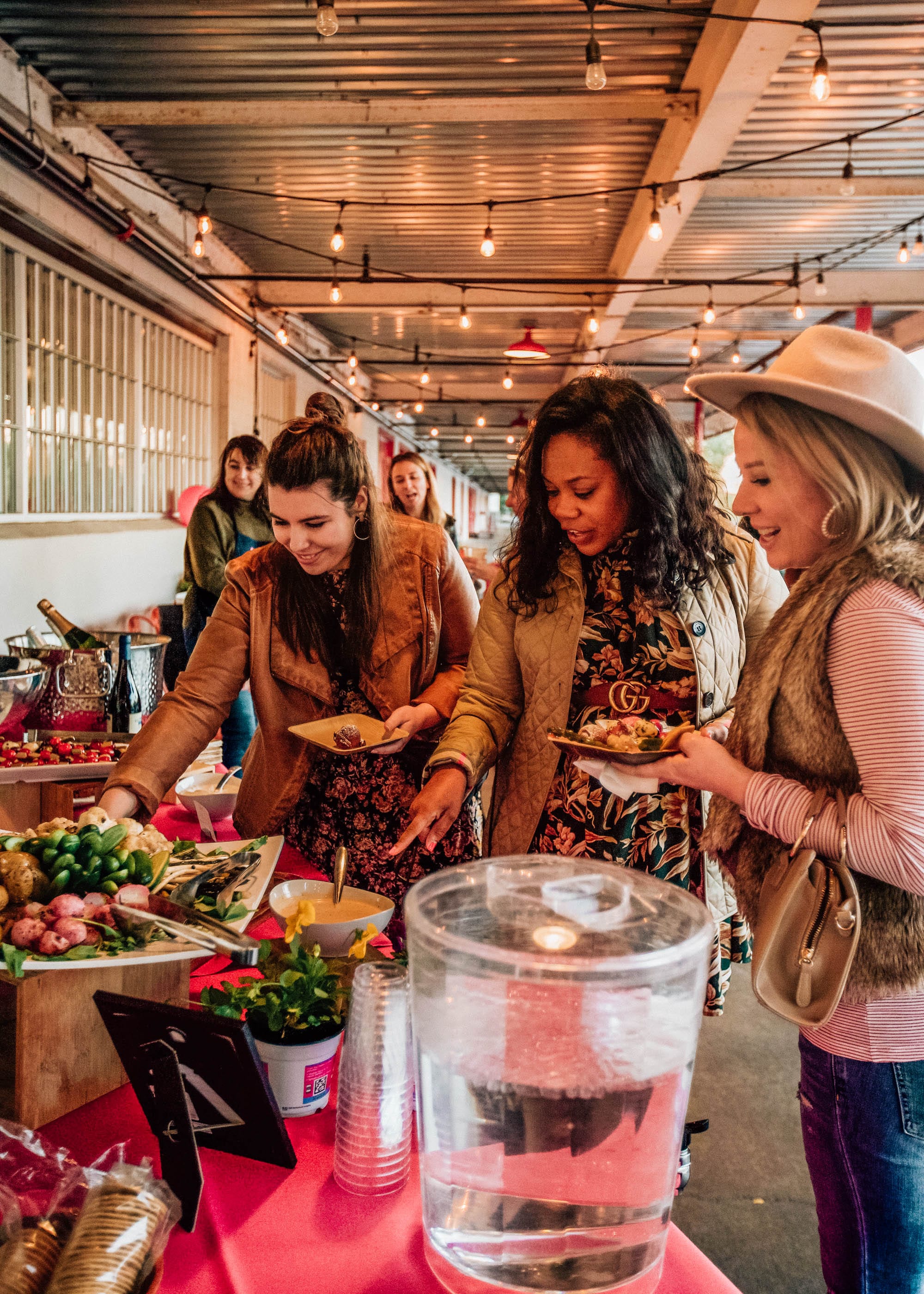 We had a variety of vibrant Cool Wave Pansy colors to choose from, along with additional plants of all shapes and sizes and it was so fun getting to be so creative and seeing how different everyone's pots turned out. I honestly had never created a pot of mixed plants before and I can't believe how simple it is to create an impressive mixed container! In the past, I've filled countless pots around our patio and deck, but I've usually stuck to one type of flower per pot. Creating a container of different depths, textures, and colors is not only so simple, but it's so much fun and adds so much dimension and character to an outdoor space.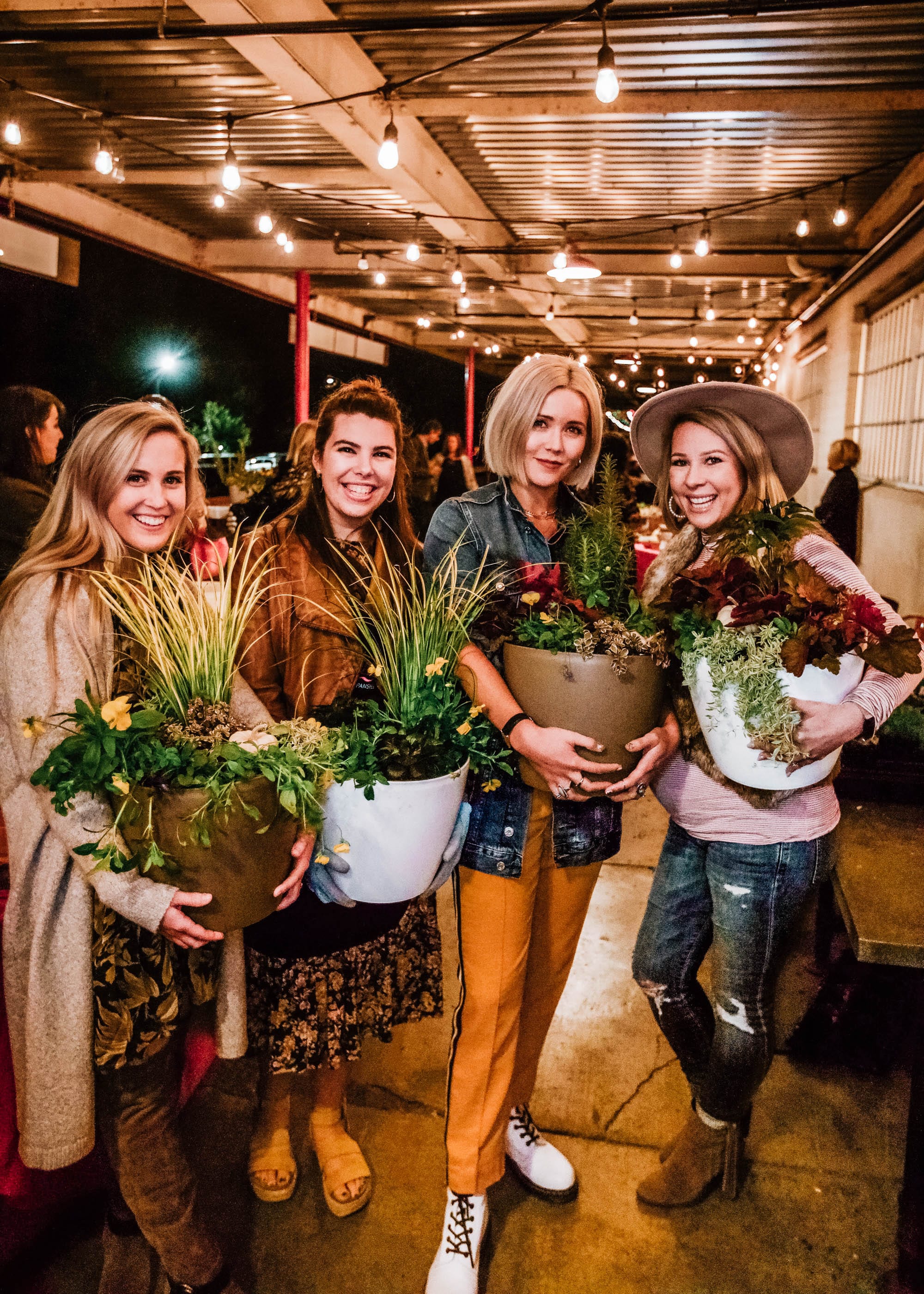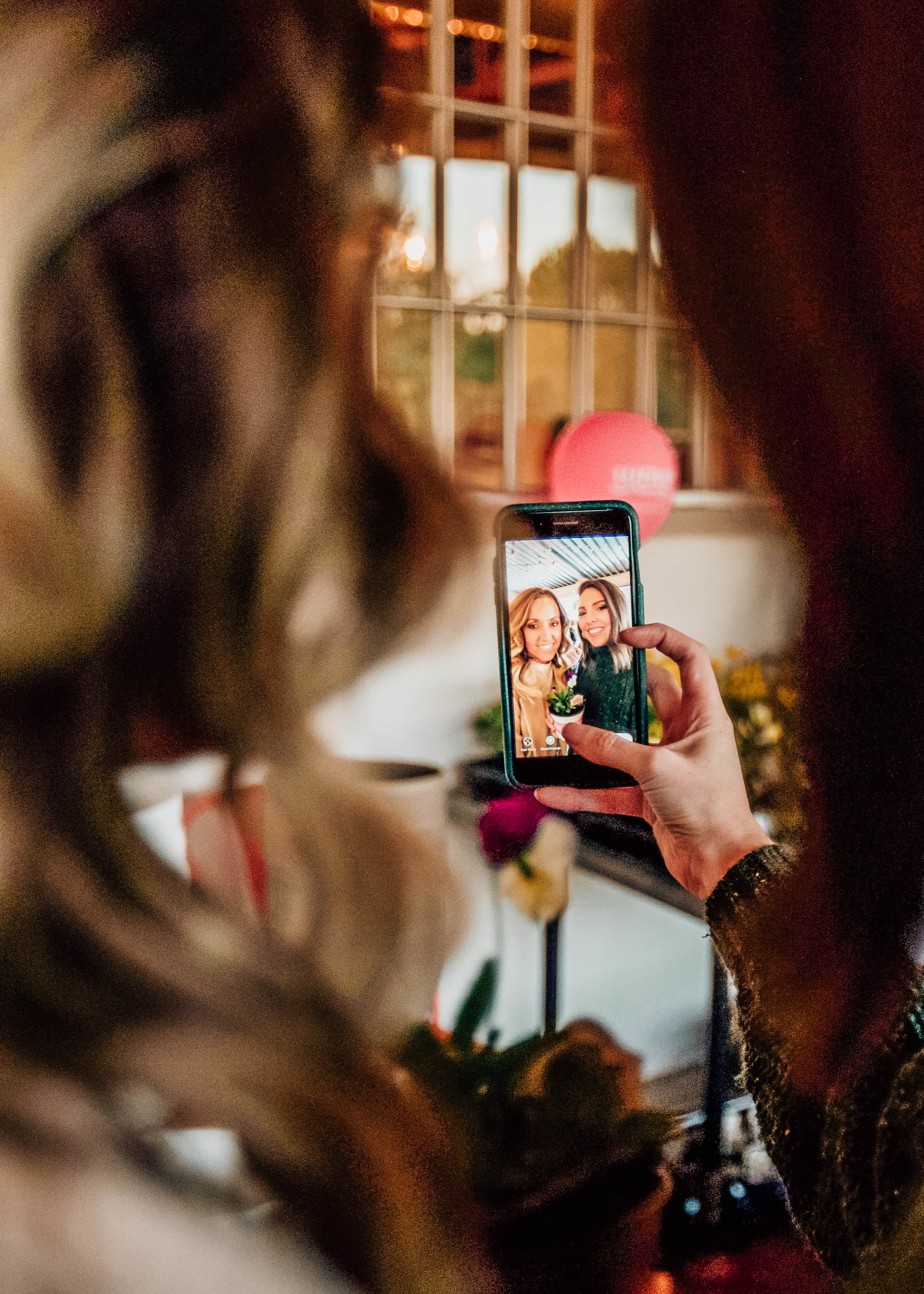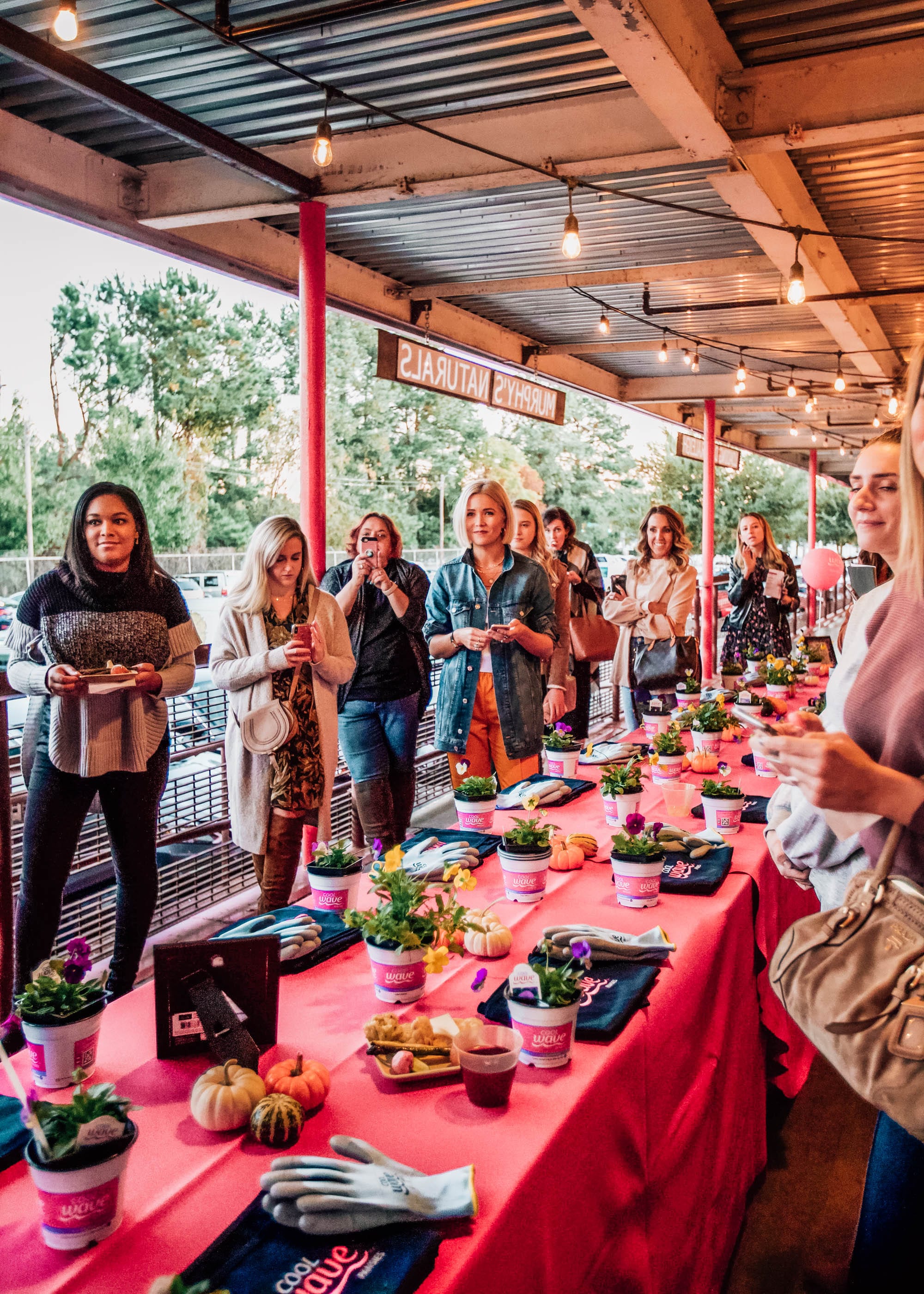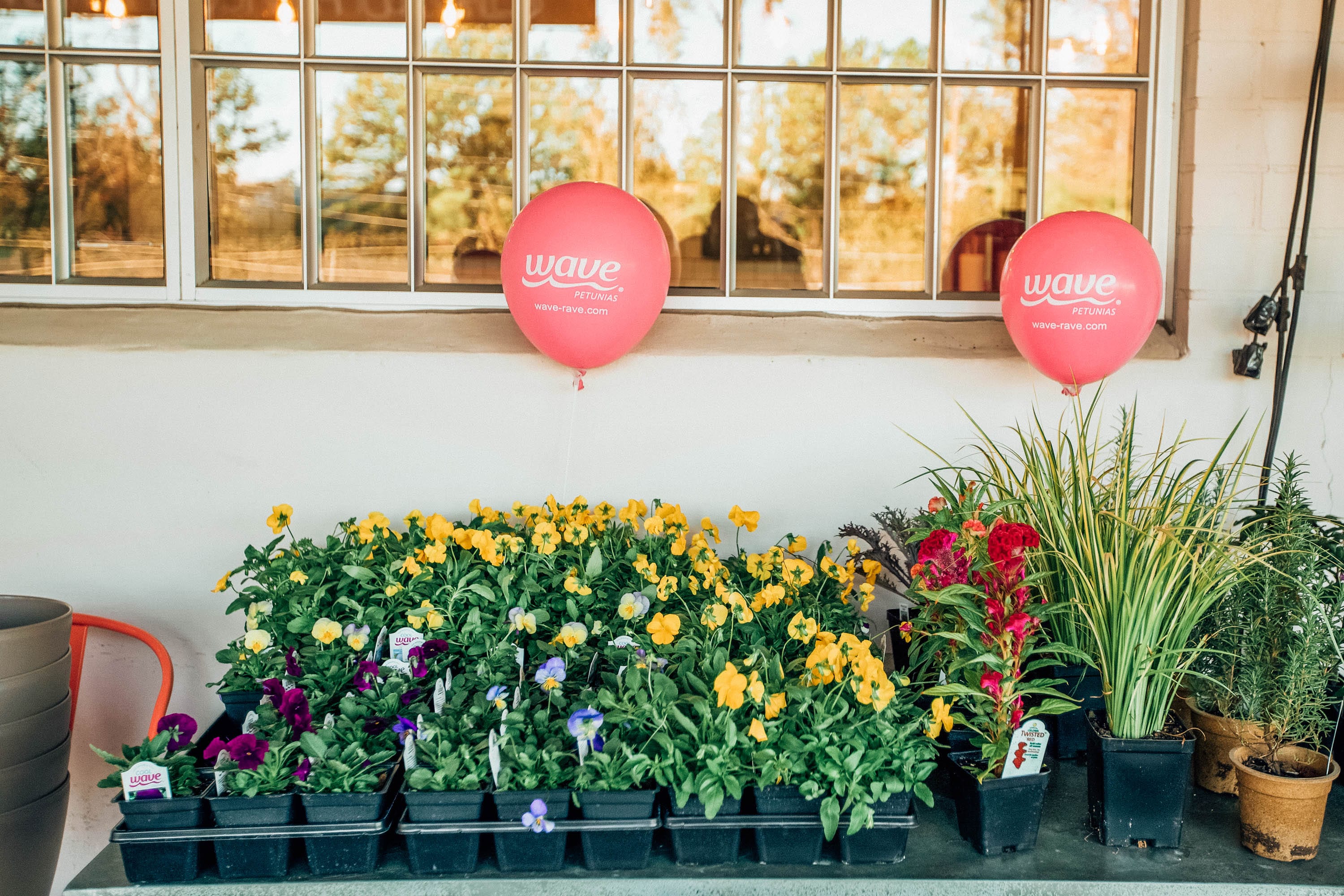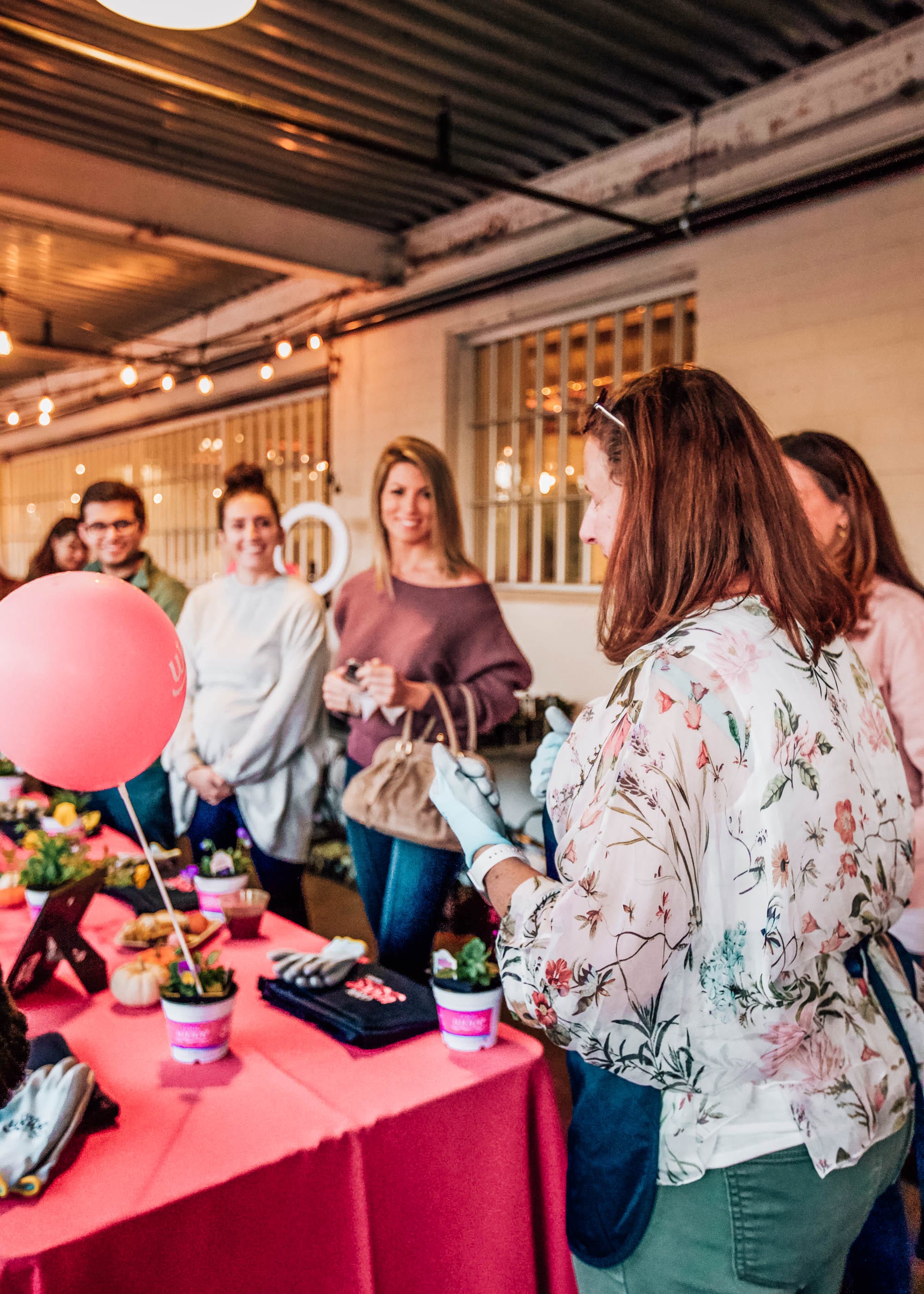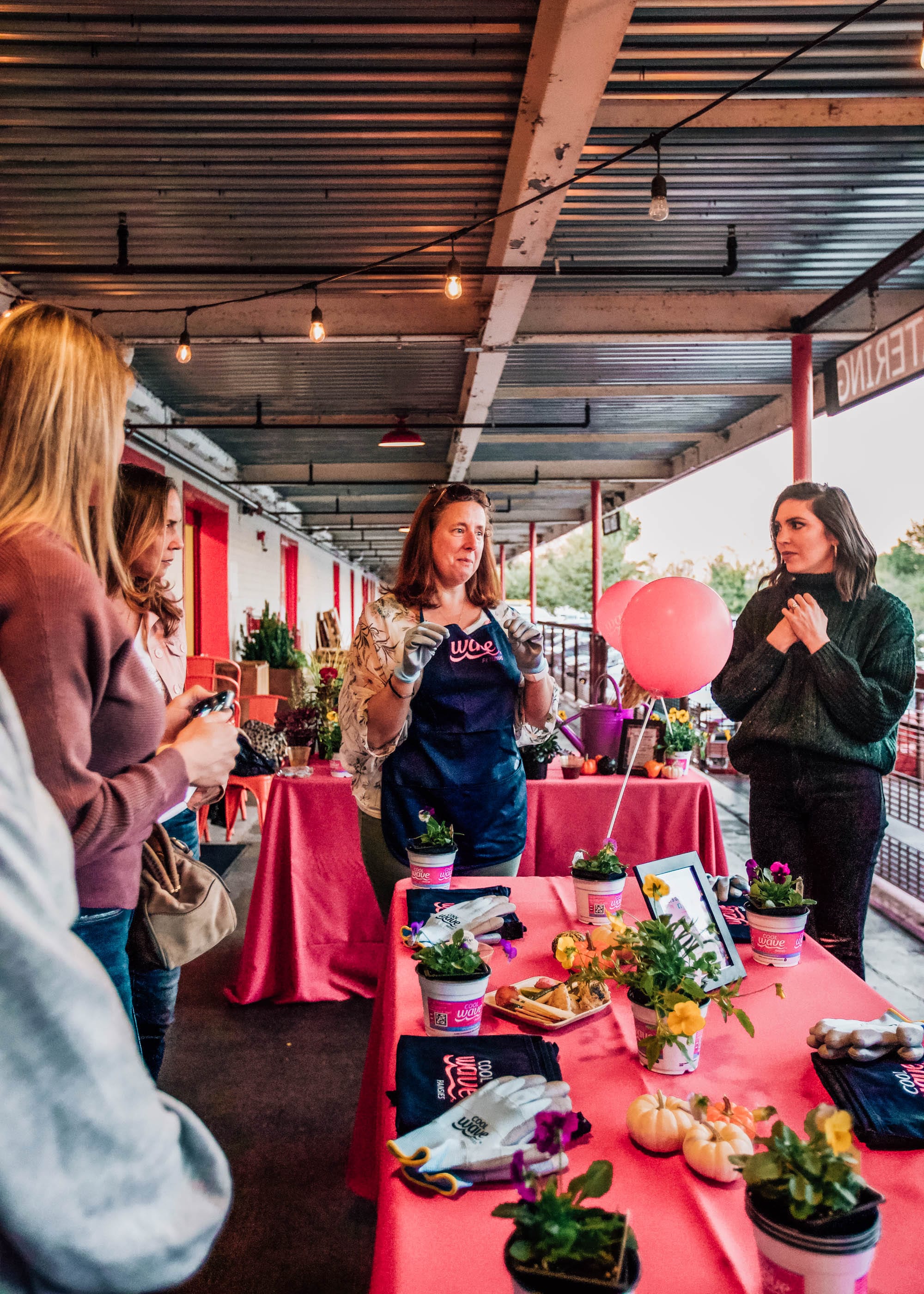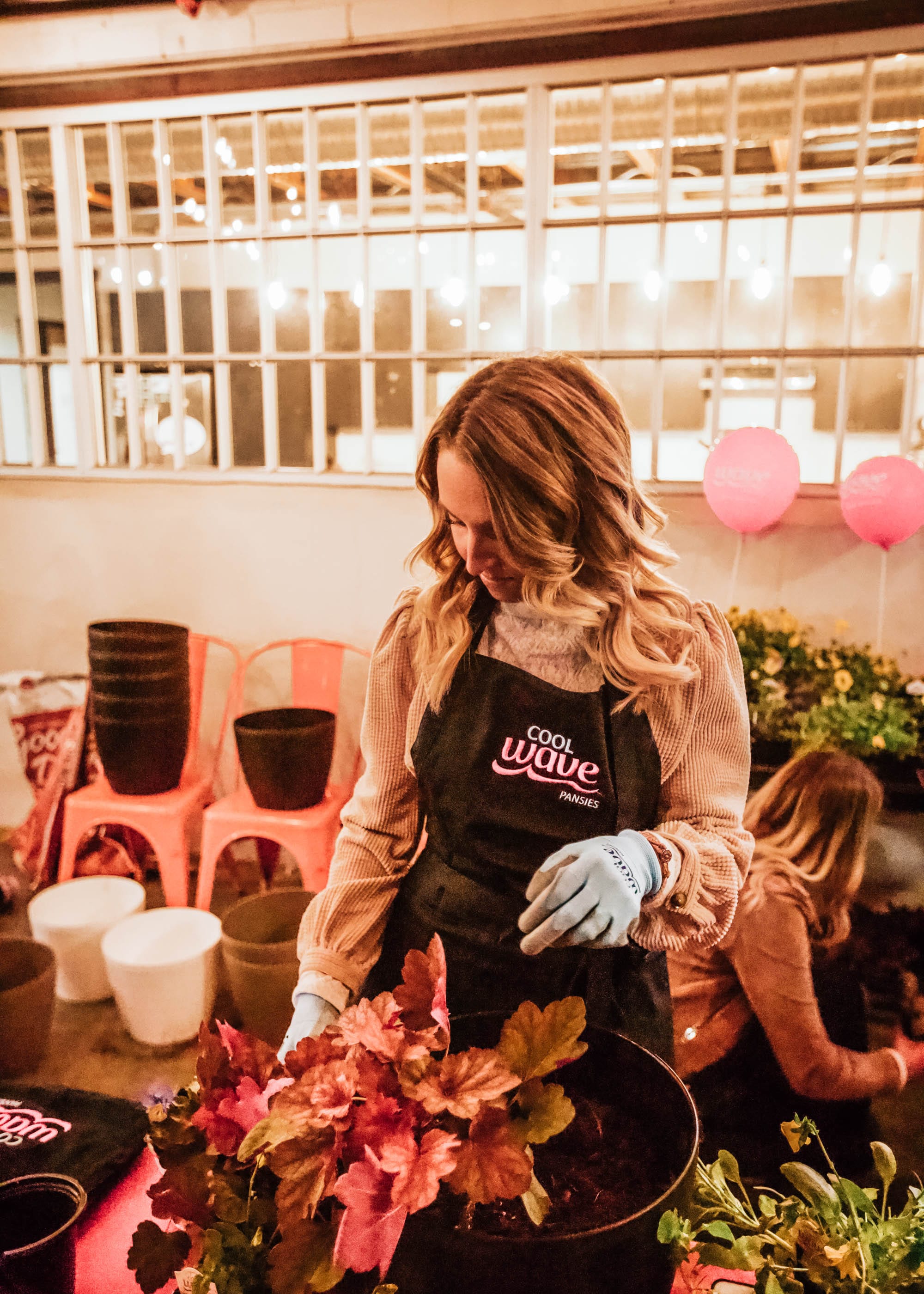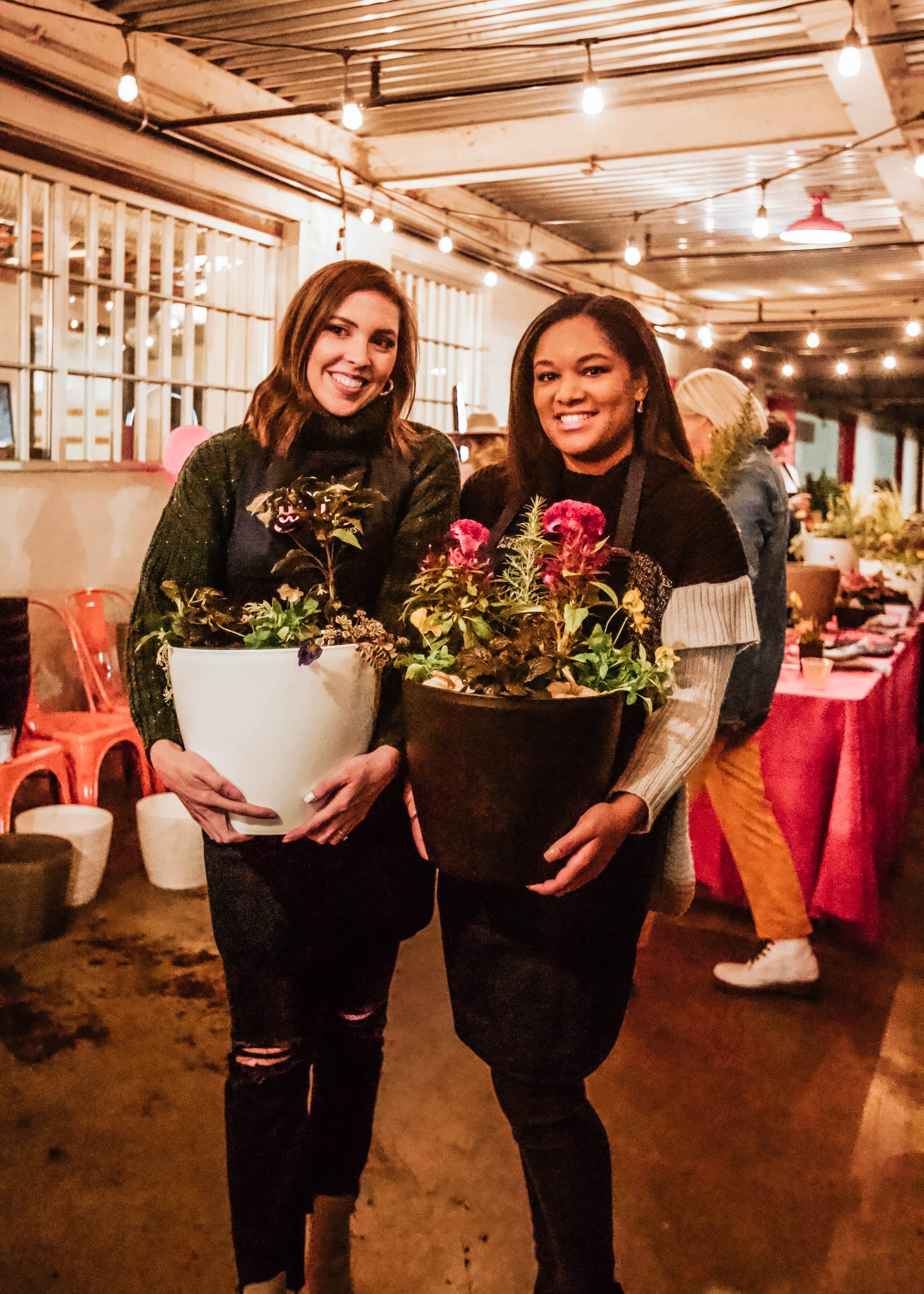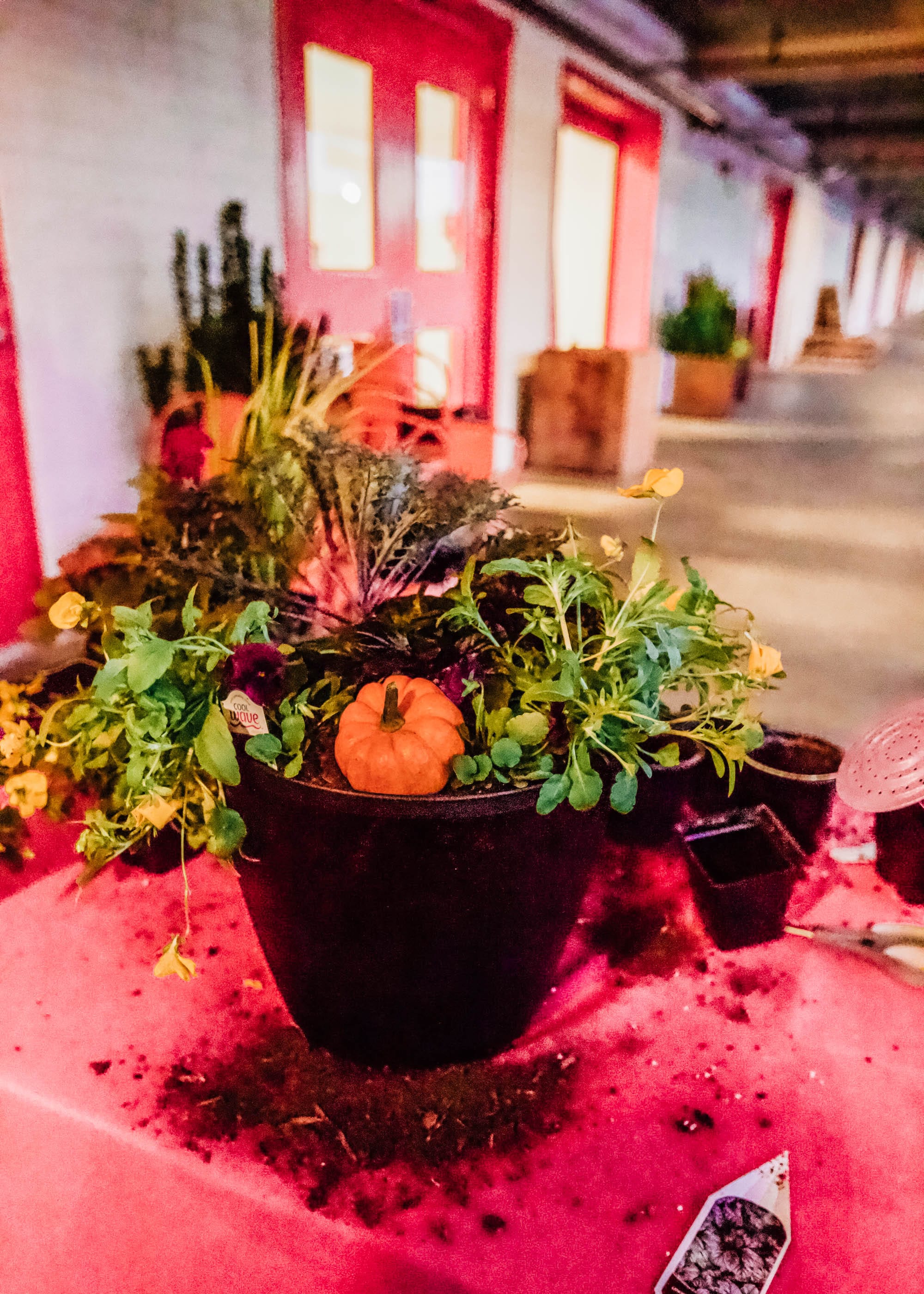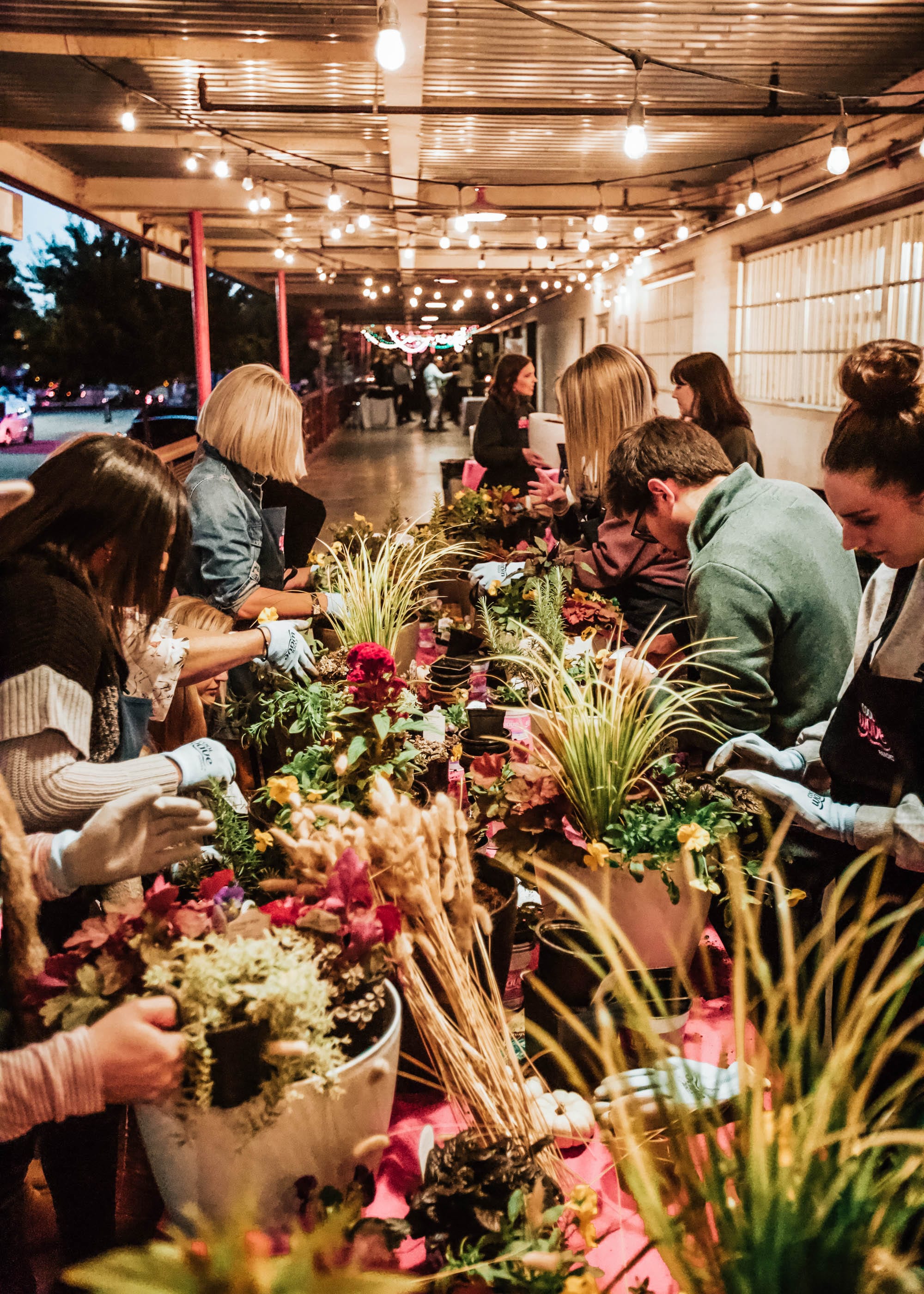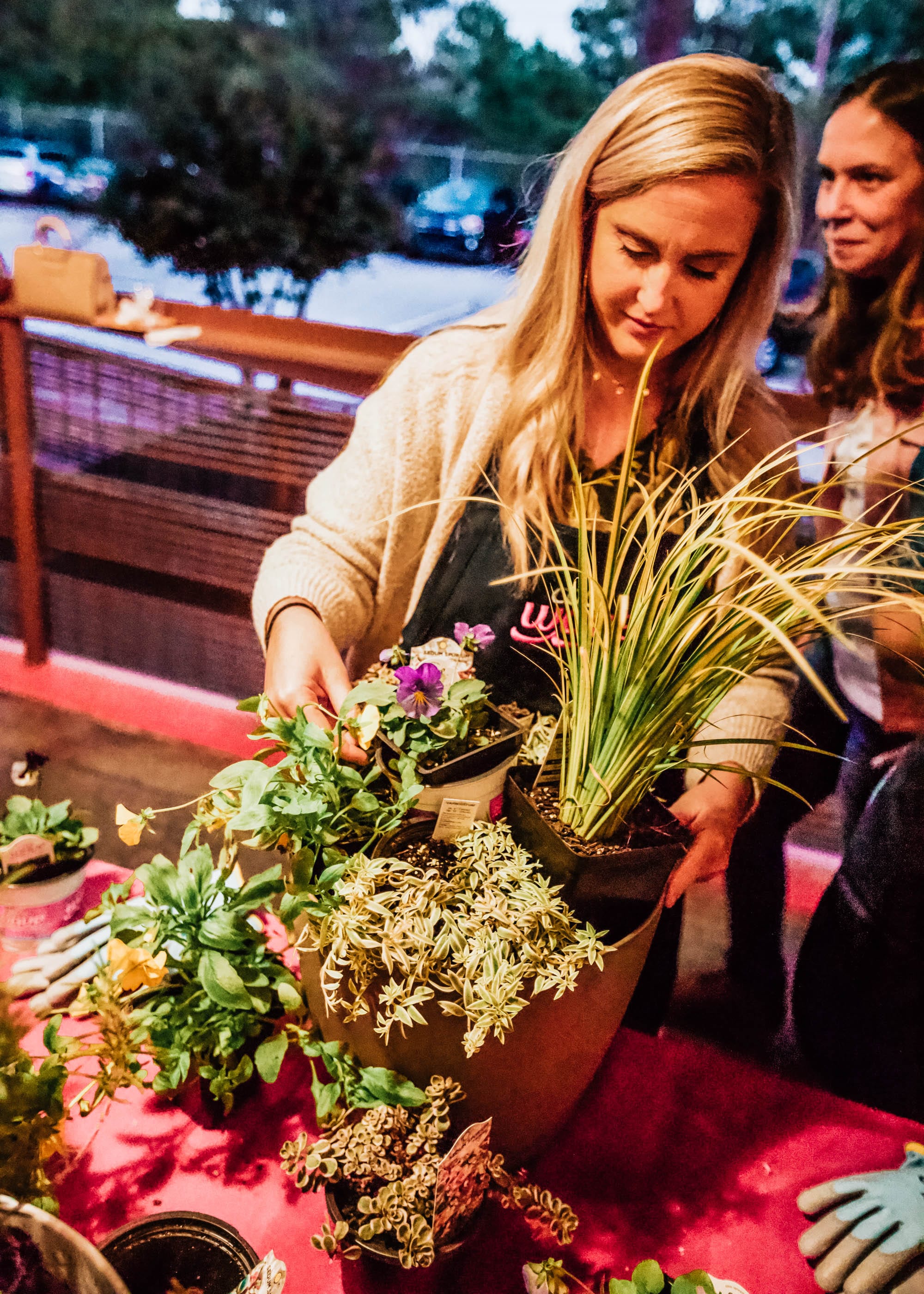 Over the summer, I planted a variety of flowers in our yard and it's been so fun going out there every morning to take care of them and see how much they've grown but, now that we've entered fall, it's time to switch it up! Pansies are a go-to fall flower to add some color once the cooler temperatures arrive and they'll continue to bloom until it starts to freeze. Cool Wave Pansies come in so many beautiful colors and can be found at Home Depot, Lowe's, and other local nurseries such as Garden Supply Co. in Cary and Campbell Nursery in Raleigh. I, personally, love the look of white pansies around our neutral home and I cannot get enough of these! I even filled up our gutter planters behind the porch swing with Cool Wave White Spreading Pansies.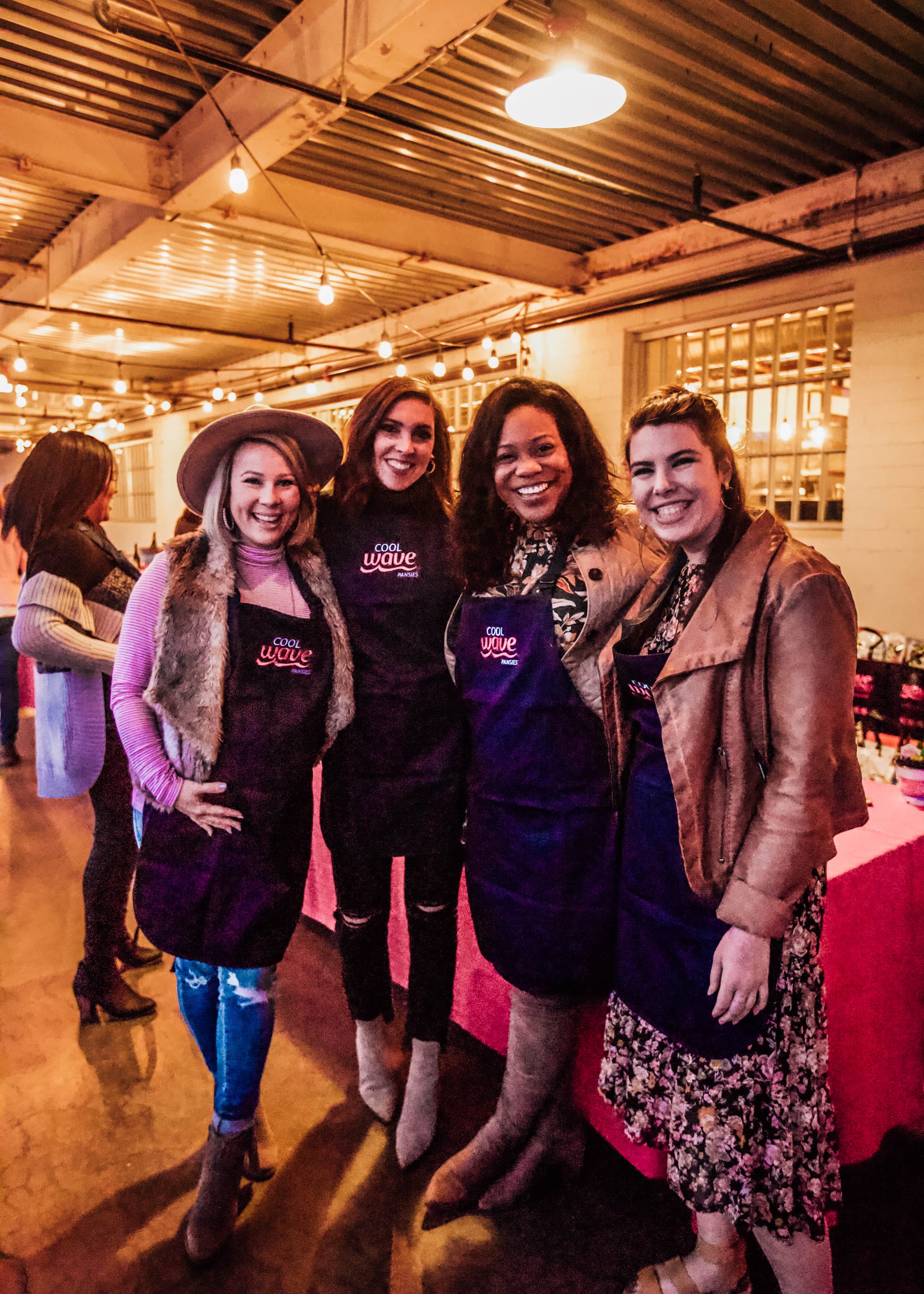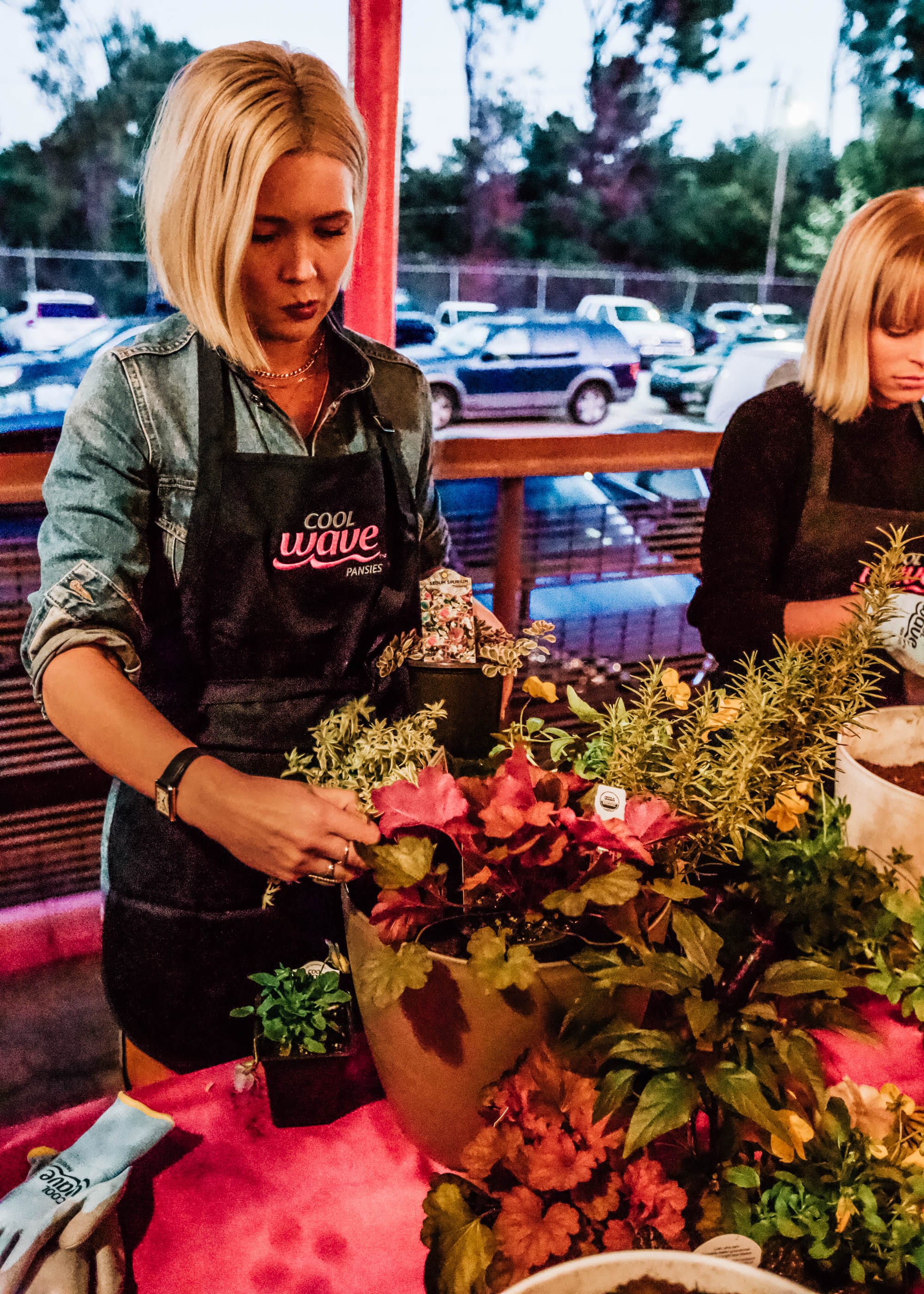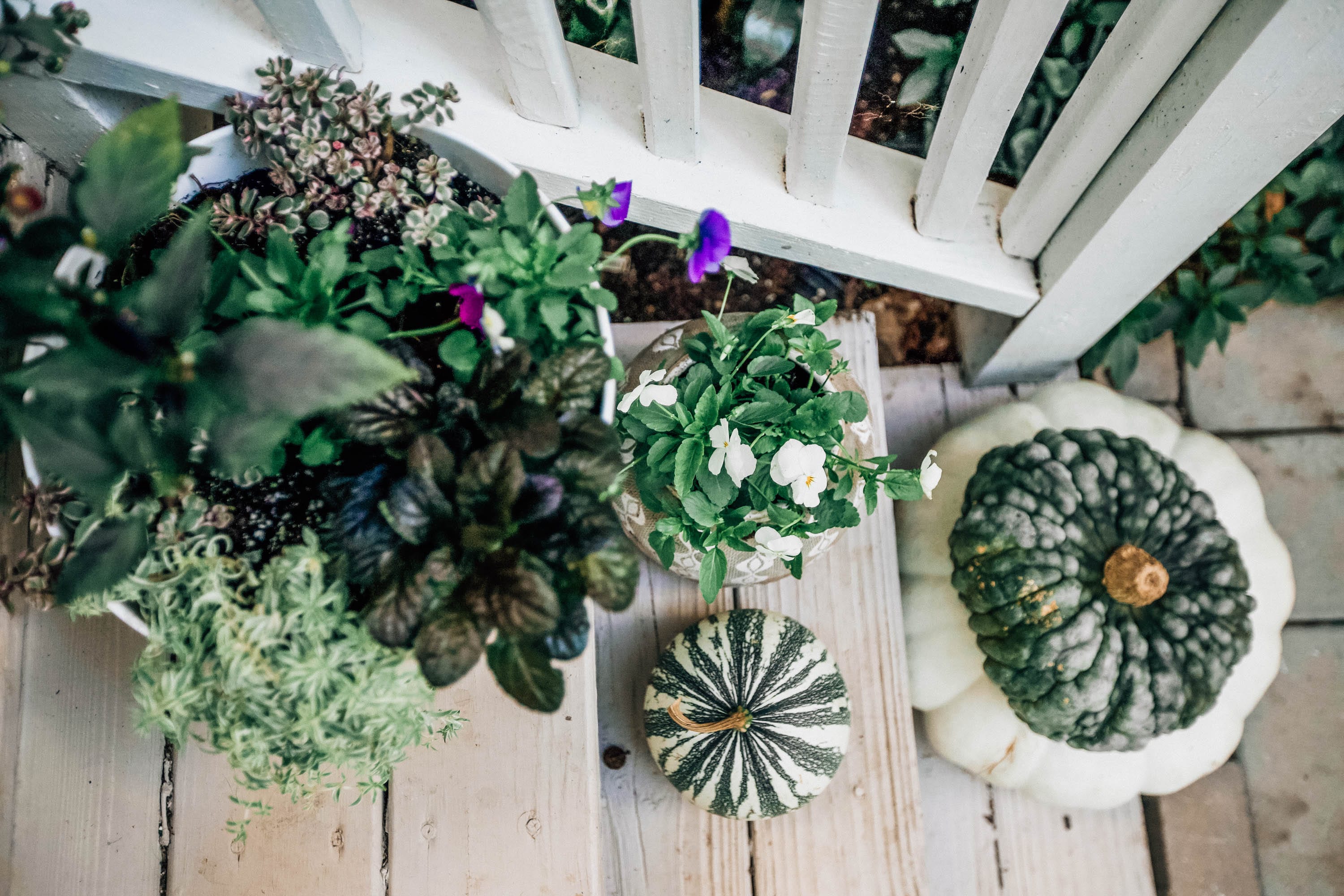 It was such a joyful evening getting to celebrate, learn, and create with so many friends I don't get to see very often! I left feeling so inspired and went home to create even more containers using Cool Wave Pansies to place along our back deck stairs. I think this flower potting party will have to become a regular thing from now on! I encourage you to round up your friends and grab some containers, Cool Wave, and host your own #WavePottingParty!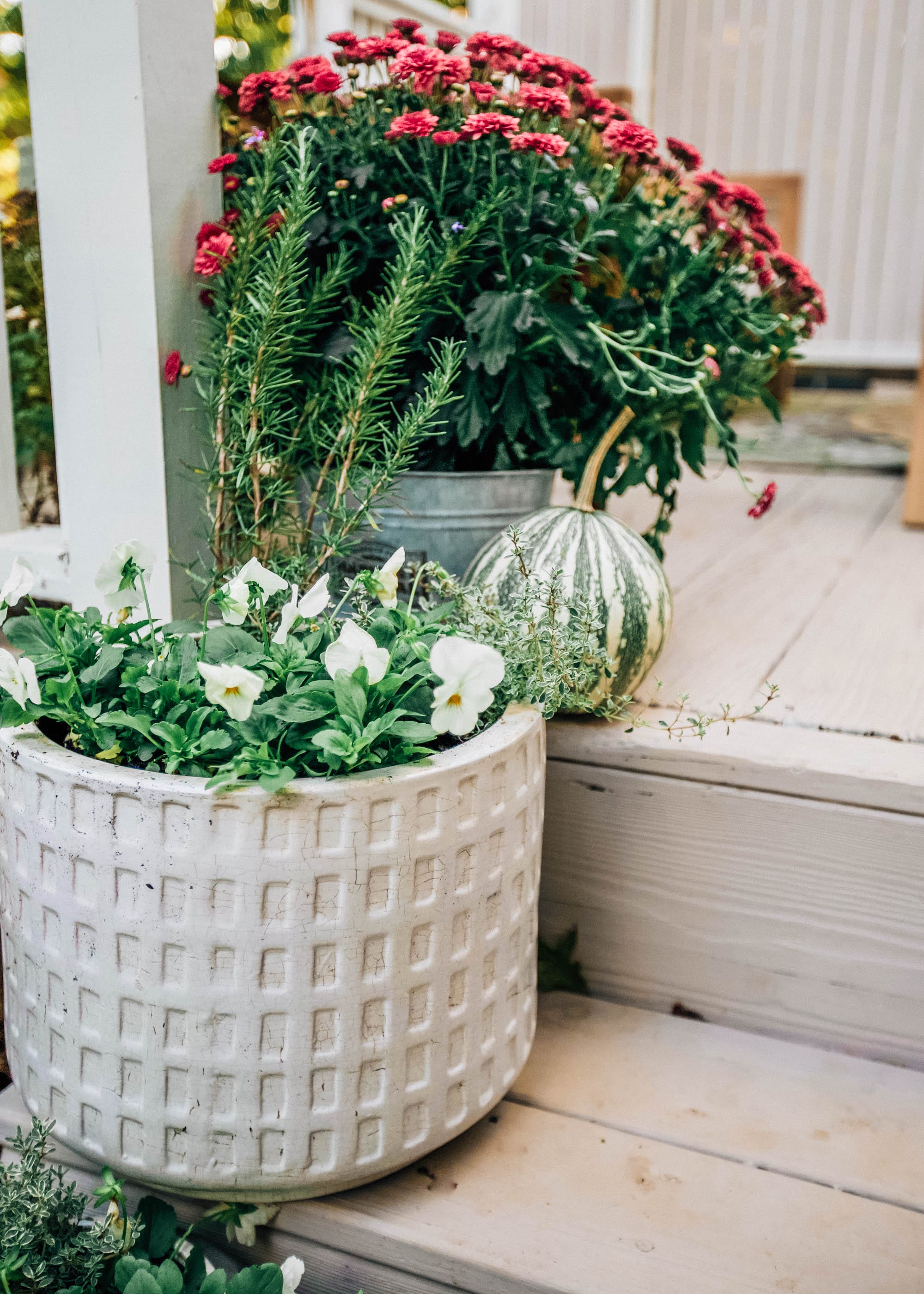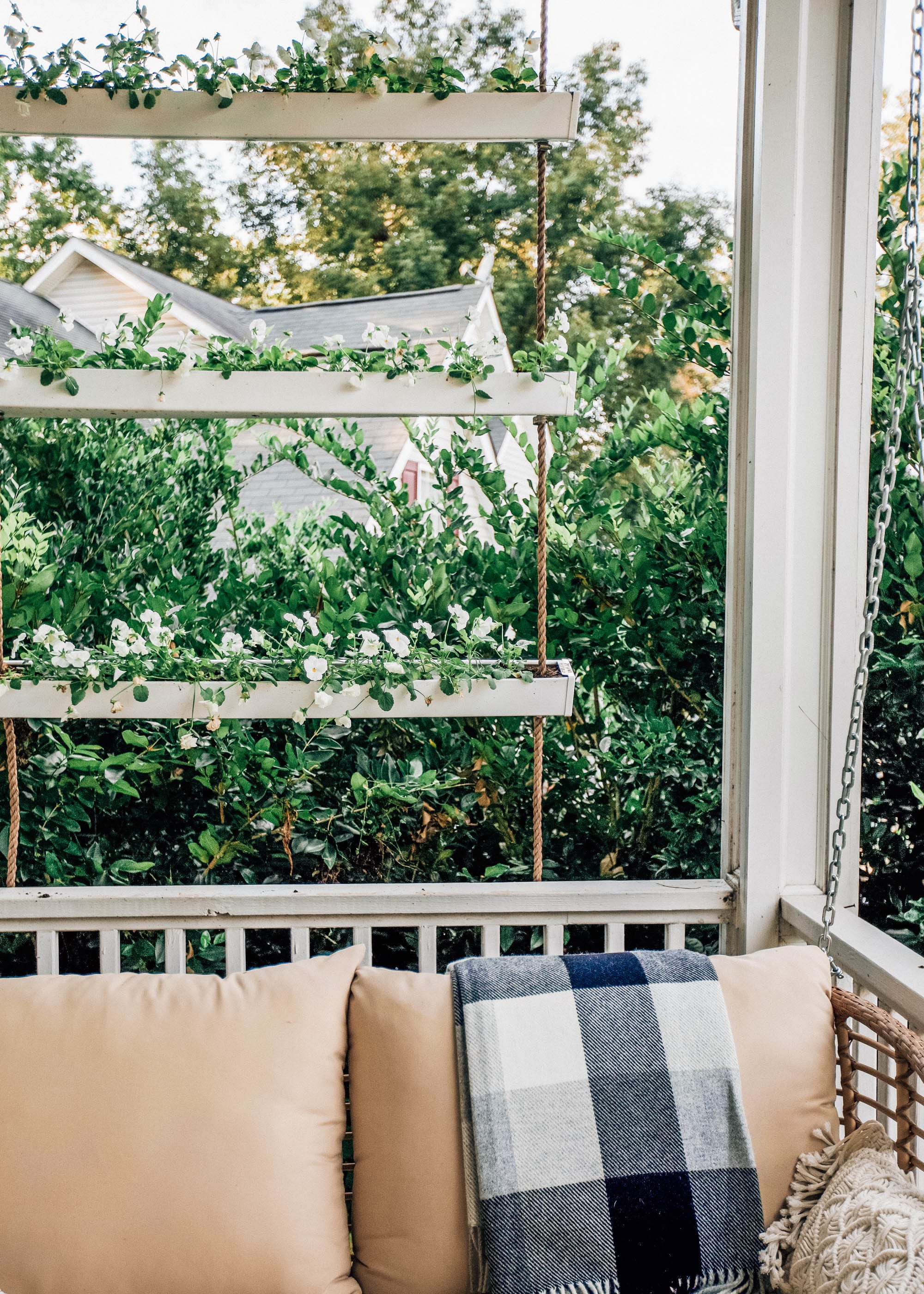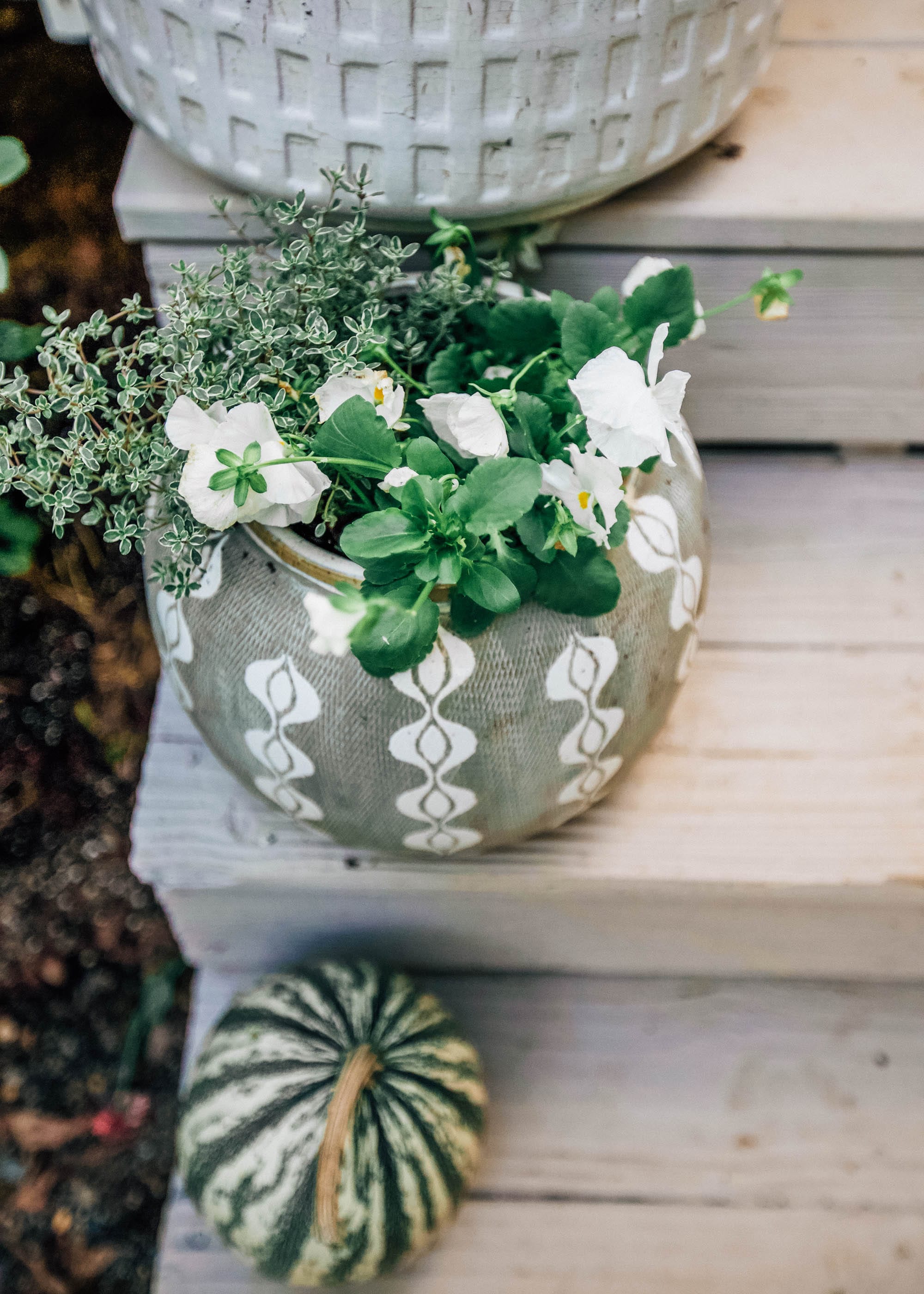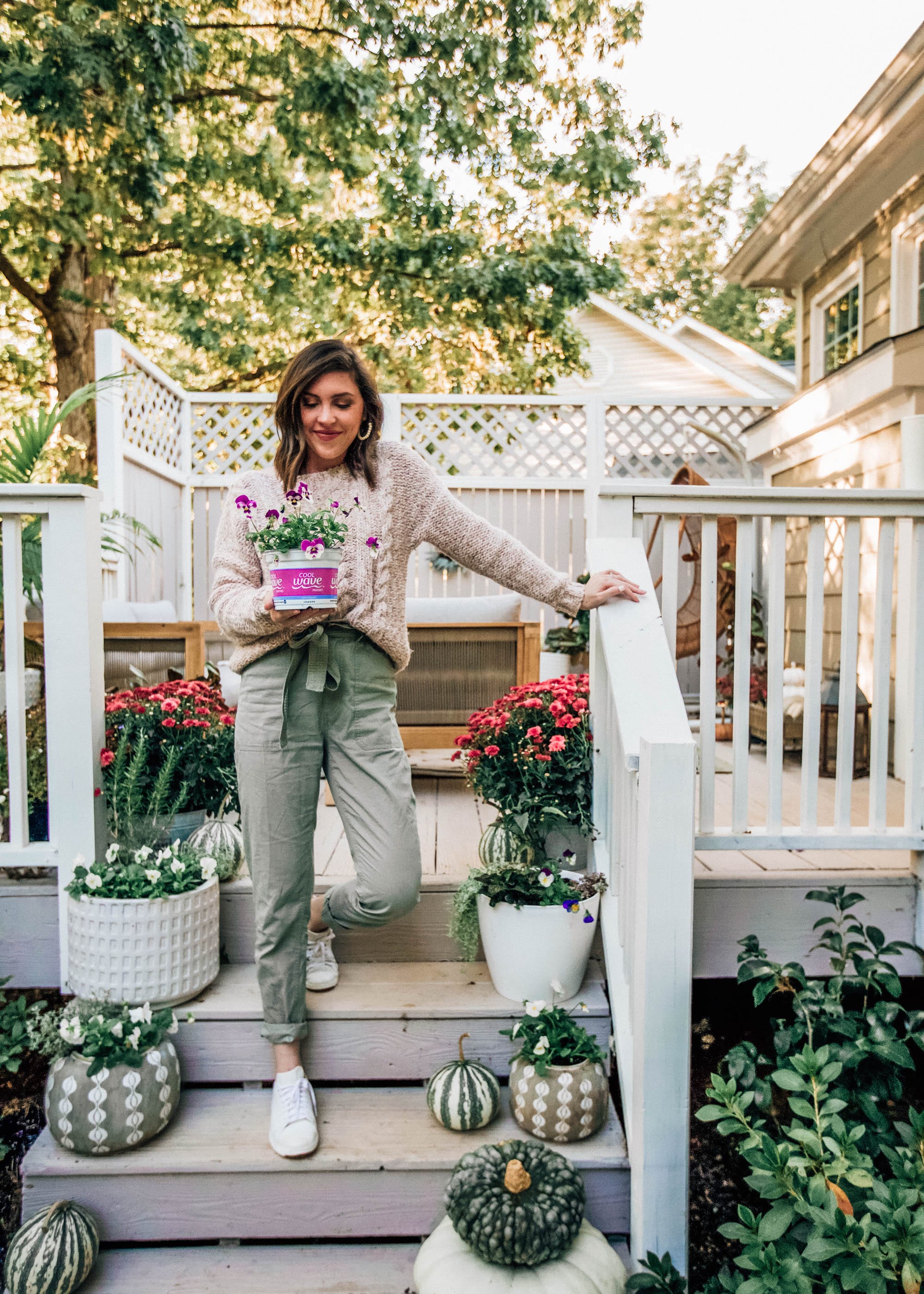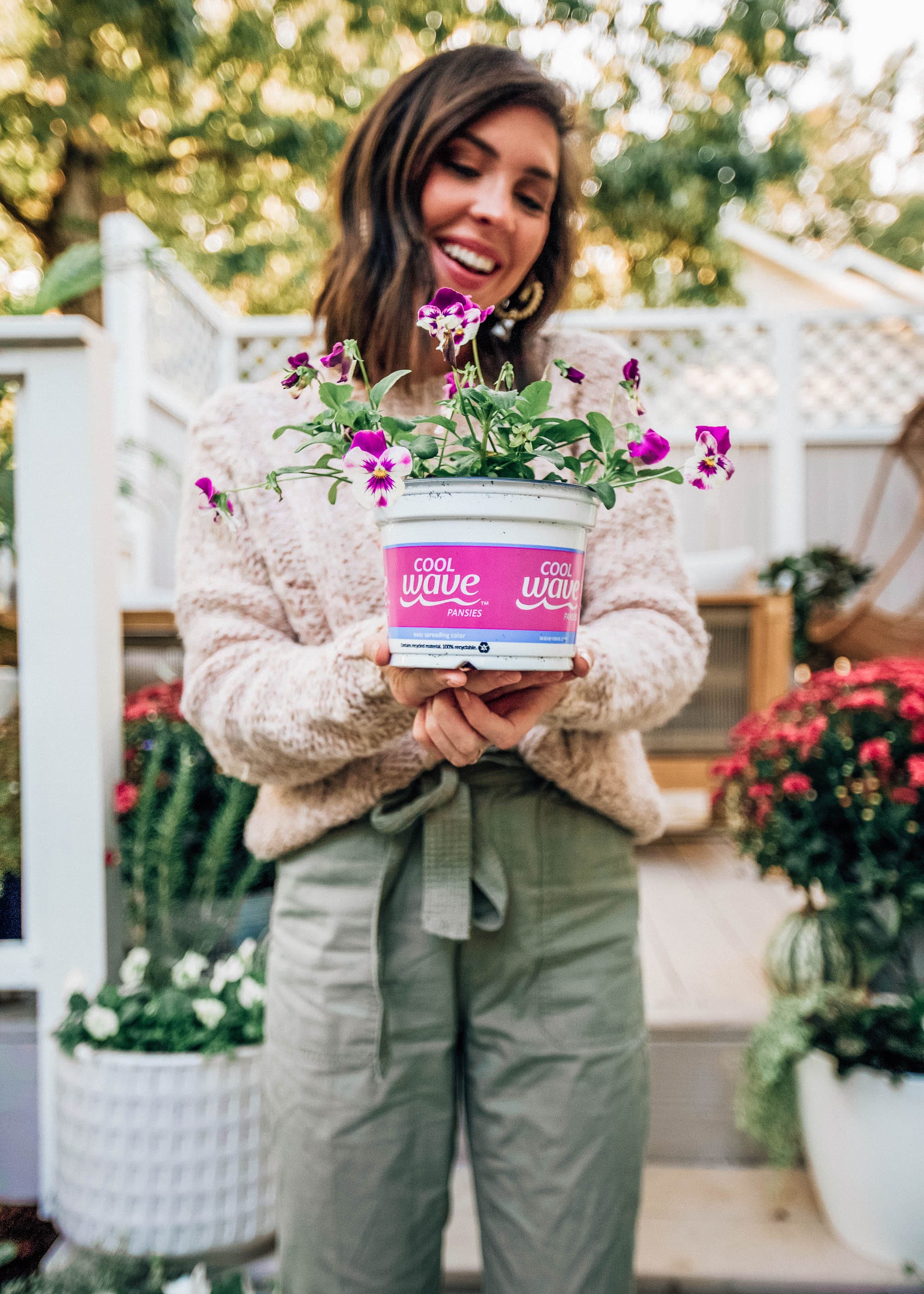 Thank you to Cool Wave Pansies for sponsoring this post!