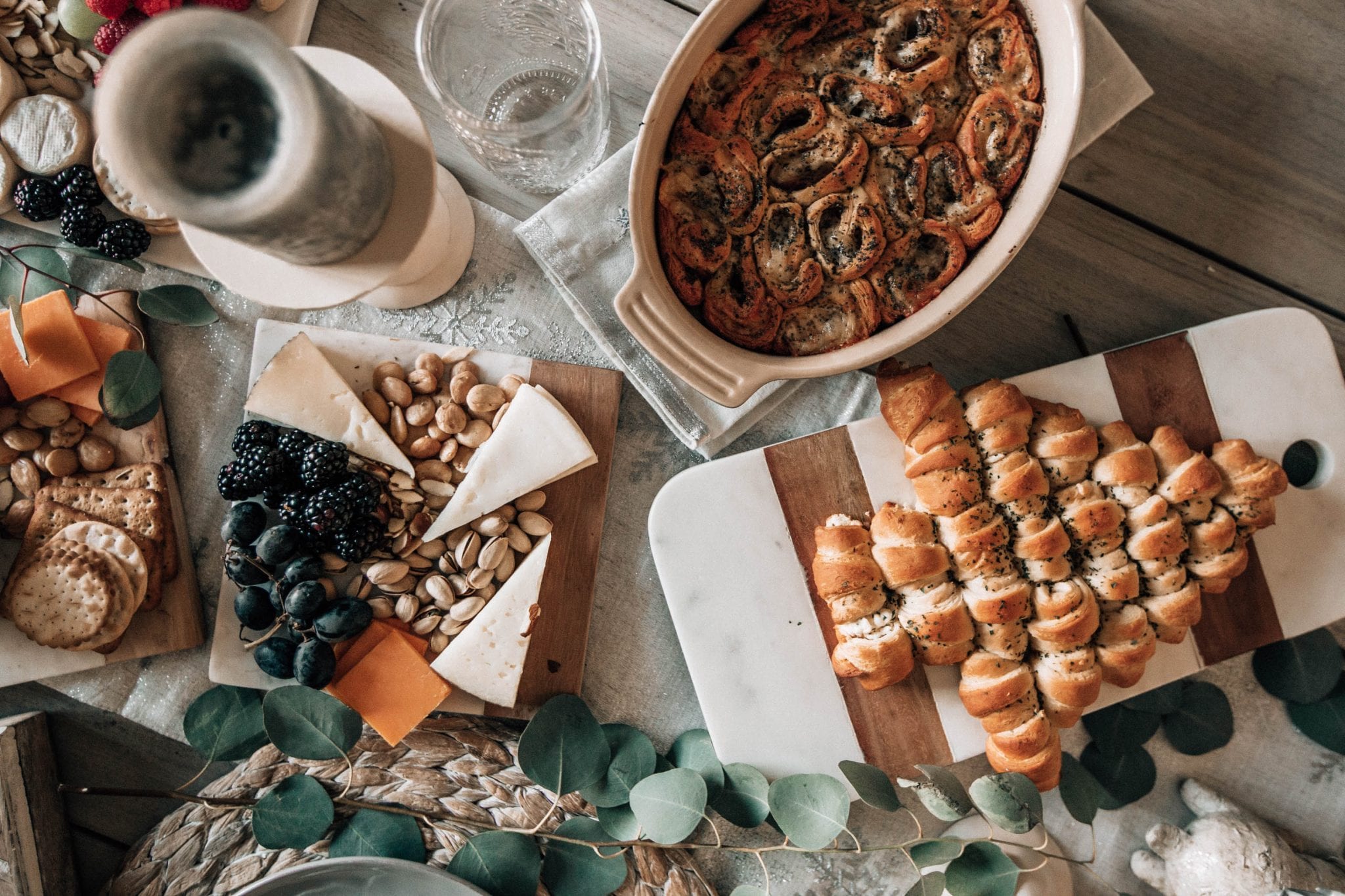 The other day I asked what type of blog posts you wanted to see more of and one of the most popular answers was appetizer ideas! Today I'm sharing a few really easy delicious ones to make for any of your holiday gatherings you might be hosting or attending this season. I also stopped by Home Centric and picked up a few new beautiful marble and wood charcuterie boards, serving plates, and other holiday decor that I'll share below! If you live near Cary/Raleigh, Home Centric is such a great place for all of your hosting needs – cheese boards (marble and wood ones for under $10!), servingware, and pretty much anything you could ever need in a kitchen. While I was there, I also bought a few mini Christmas trees!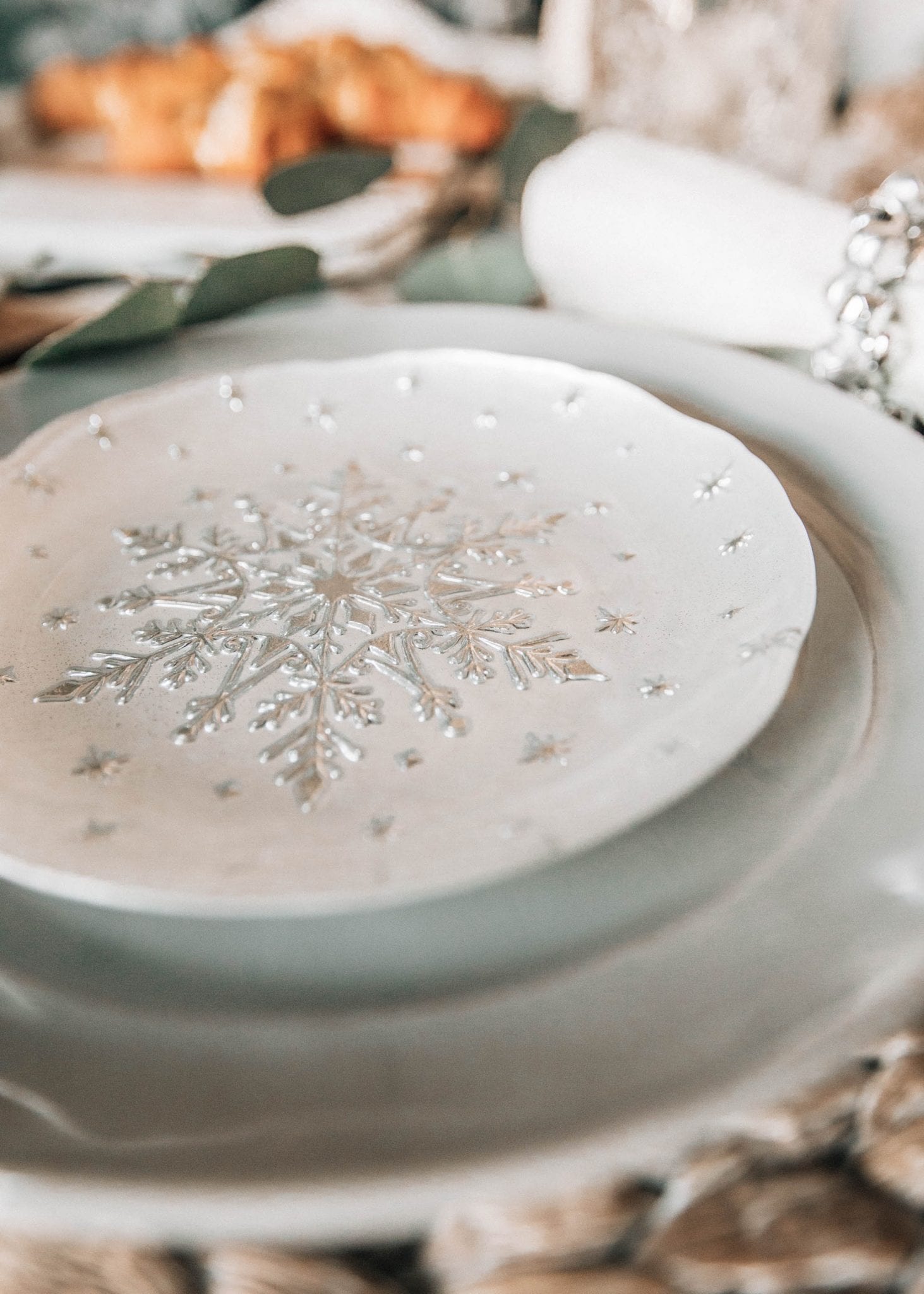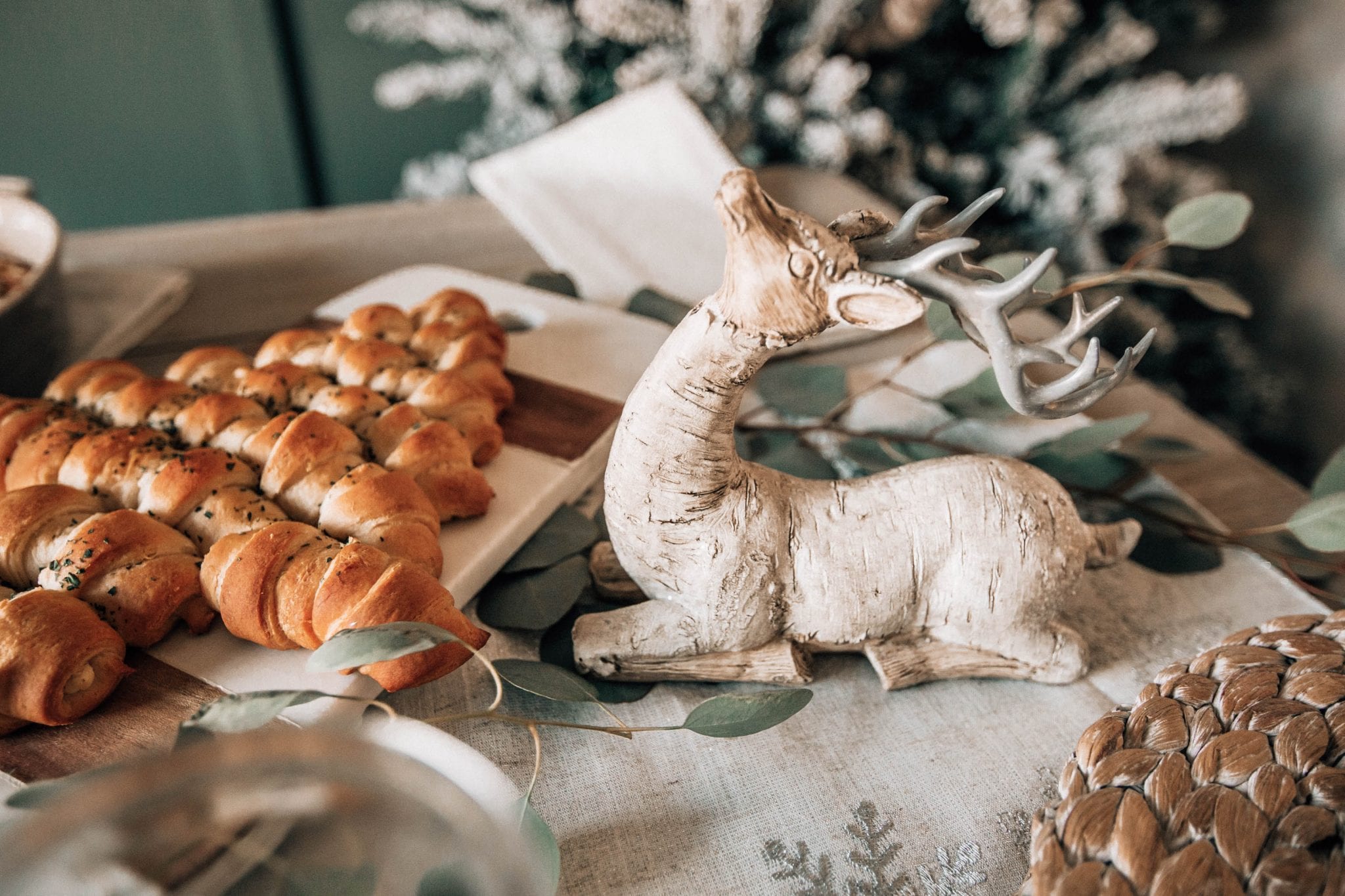 When thinking about my favorite appetizers, the first one that always comes to mind is a beautiful cheese board with berries, jam, crackers, and assorted cheese. You can't go wrong with those but one thing I like to do is create mini boards to spread across a long table interspersed between other heavier appetizers. These square boards from Home Centric were an incredible price so I stocked up on a few and created mini cheese boards using: assorted cheeses (all from Trader Joe's), grapes, berries, almonds, pistachios, and crackers.

Personally, it's almost more fun for me to decorate an appetizer table rather than a more formal table-setting. There aren't any rules so I like to add some greenery, unique holiday details (like these wooden animals), and have fun with it.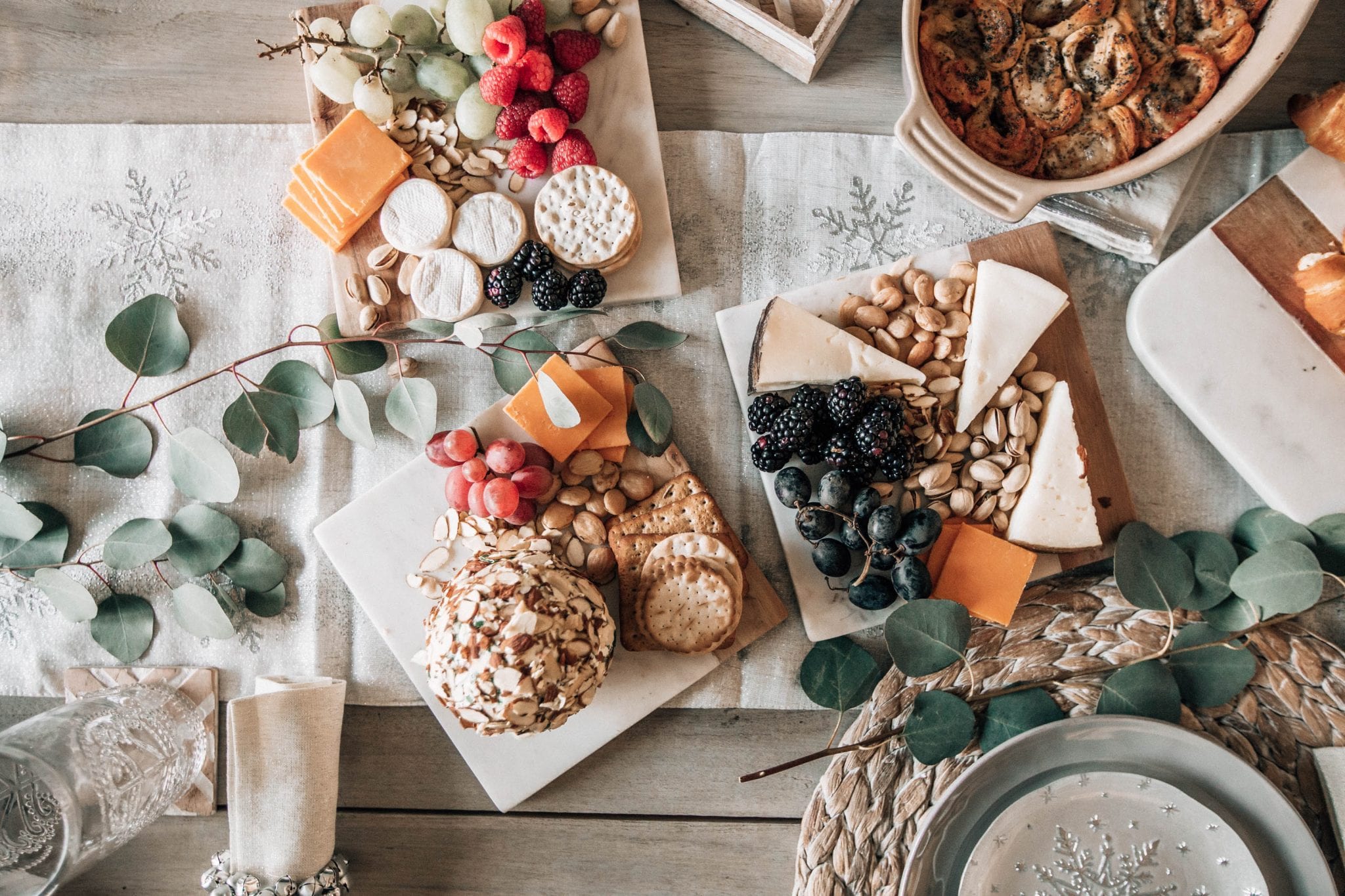 The first recipe is a Crescent Roll Tree and you won't believe how simple it is to make!

CRESCENT ROLL CHRISTMAS TREE
Ingredients You'll Need:
2 8 oz. cans of crescent roll dough
2 boxes of Boursin garlic and herb cheese (personally, I only used one but they were light on the cheese)
1 tbsp of melted butter
2 tbsp of chopped parsley (you can use fresh but I just used dried.. either works!)
Instructions:
1. Heat the oven to 375 and unroll all of the dough so that they are triangles.
2. Cut the dough triangles in half so that you have enough triangles to build a tree design with them. For mine, I used 25!
3. Place a spoonful (depending on how cheesy you want them) of Boursin cheese on each triangle and roll them up starting with the larger side of the triangle.
4. Lay the rolls in the shape of a Christmas tree and bake them for 20 minutes (or until golden).
5. Top with melted butter and parsley and enjoy!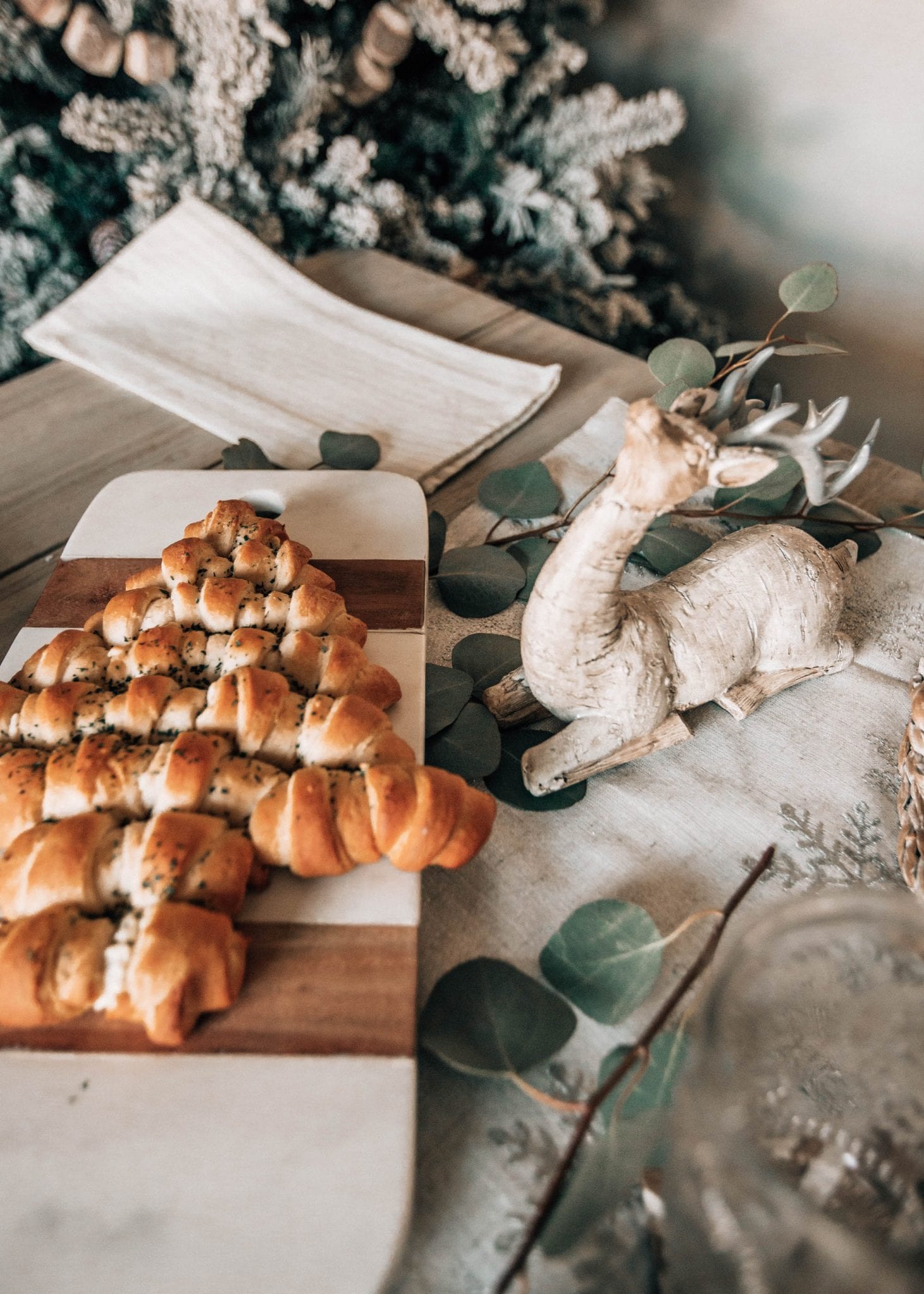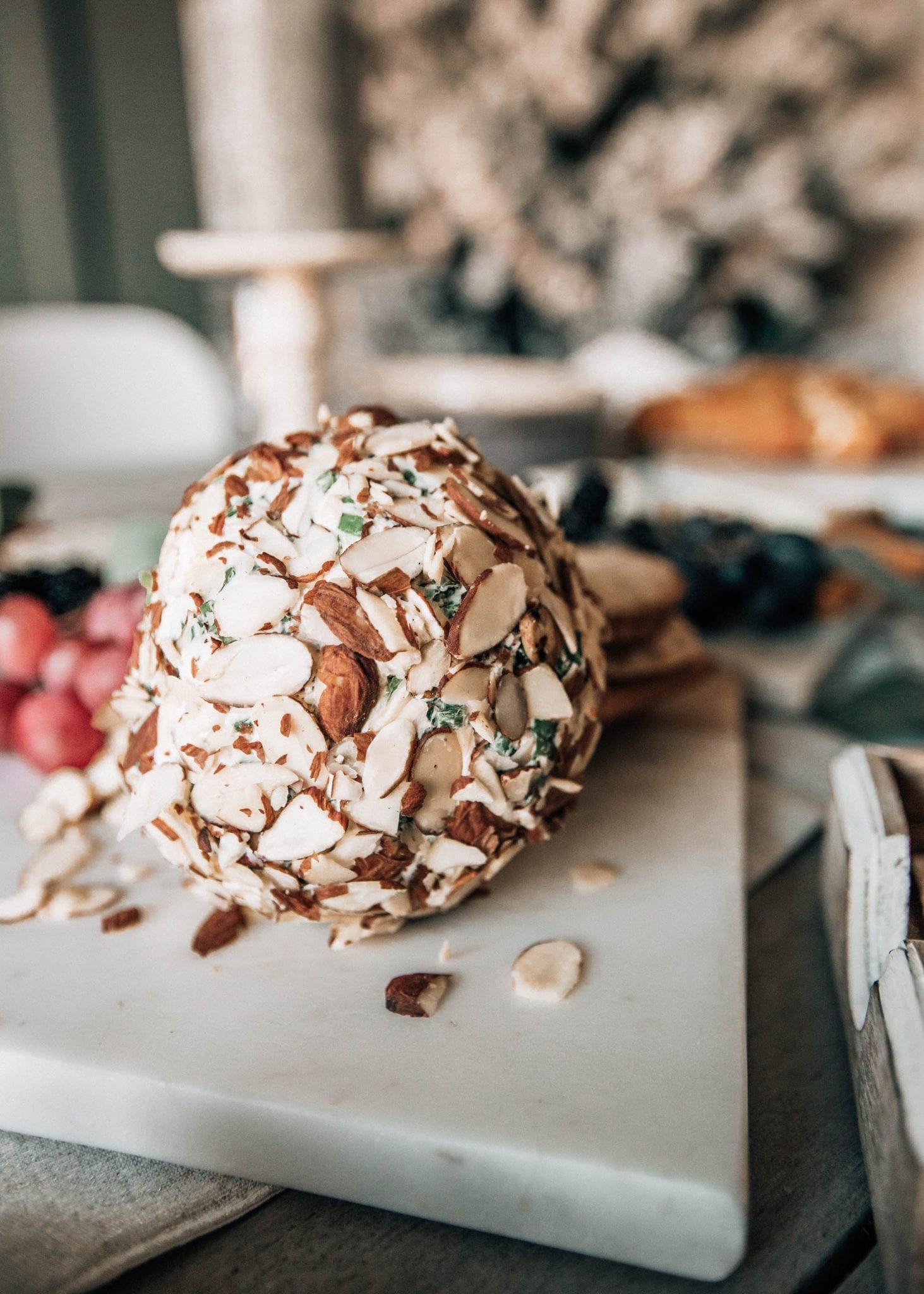 Secondly, I feel like every holiday gathering needs a good cheese ball. This was only has 4 ingredients and is easy enough for anybody to make!

Ingredients You'll Need:
2 8 oz. packages of plain cream cheese
4-6 green onions chopped
1/2 cup of sliced almonds
1/2 teaspoon of '21 Seasoning of Salute' from Trader Joe's (honestly, any mixed seasoning that involves garlic, onion, mustard, etc. will work. I just like this one because it also includes rosemary, basil, parsley, a little bit of all of my favorites!)
Instructions:
1. Mix together the cream cheese, finely chopped green onions, and seasoning.
2. Roll everything into a ball shape then roll it in the sliced almonds. Enjoy now or refrigerate until your guests arrive!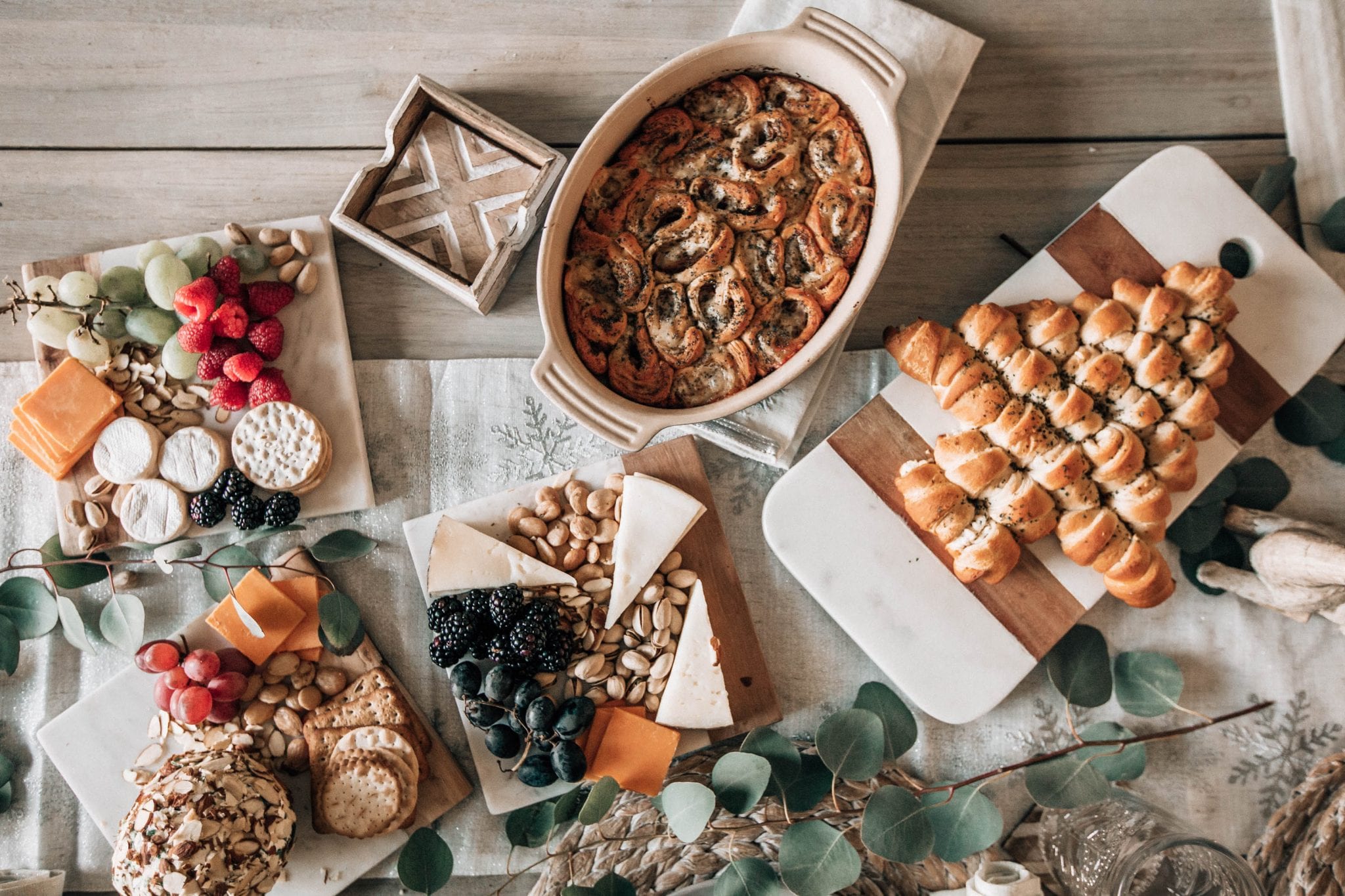 Ingredients You'll Need:
1 8 oz. tube of crescent roll dough
1/2 lb thinly sliced ham
1/2 lb of thinly sliced swiss cheese
2 tbsp Dijon mustard
1 tsp of poppy seeds
2 tbsp of chopped parsley (I used dried)
4 tbsp of butter (melted)
1/4 tsp garlic powder
Instructions:
1. Preheat oven to 350 and open the crescent roll dough, keeping them in the rectangular shape (pinch the lines to secure that shape… you don't want them in triangles!)
2. Spread dijon mustard over the dough along with ham and cheese slices – then roll the rectangles (from the long side) up. Close the edges up.
3. Cut each roll into 3 slices and place in a medium-sized baking pan (open side facing up). An 8×8 or similar should work.
4. Mix together melted butter, parsley, and garlic powder and brush on top of the rolls. Top with poppy seeds and bake for about 20 minutes or until rolls look golden.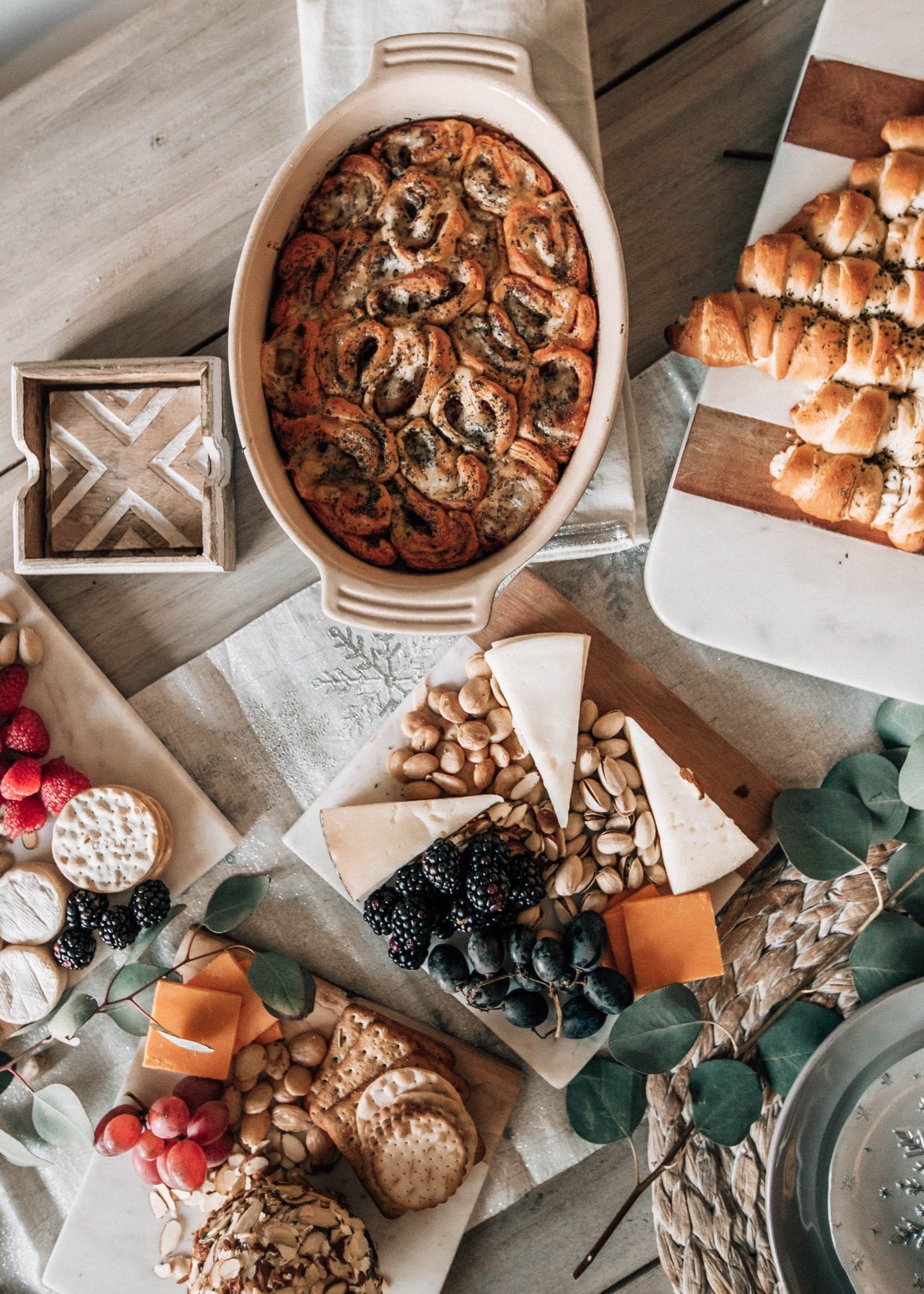 The last appetizer I wanted to mention (not pictured) is caprese skewers! Mozzarella balls, basil, cherry tomatoes, and balsamic glaze are a quick and easy one to put together before a party and is a no-fail option.

I'll definitely be making this cheeseball for Thanksgiving this year and can't wait to share more ideas over the holidays! If you're in need of any entertaining items, be sure to stop by your local Home Centric for prices you really can't beat anywhere else.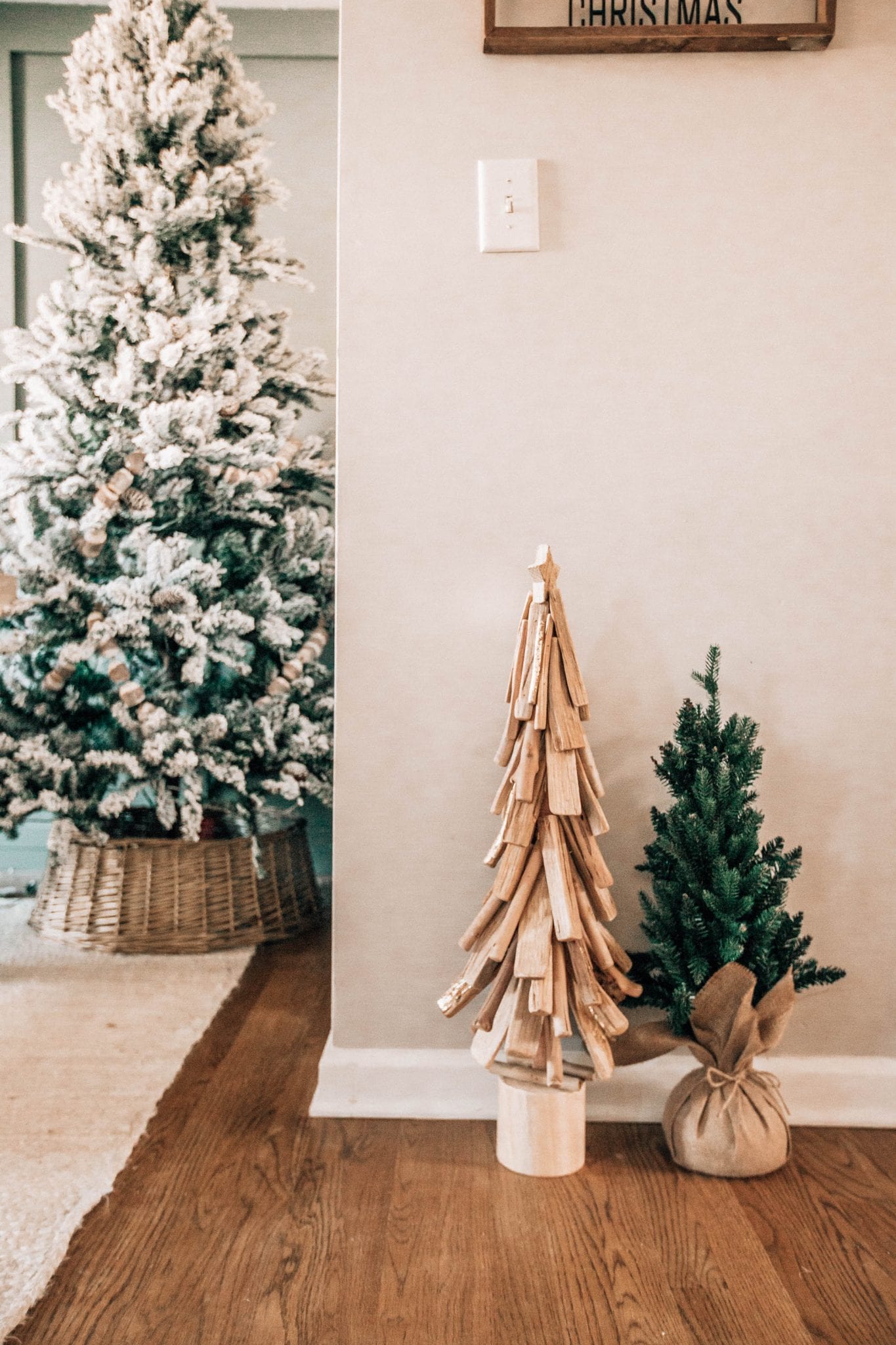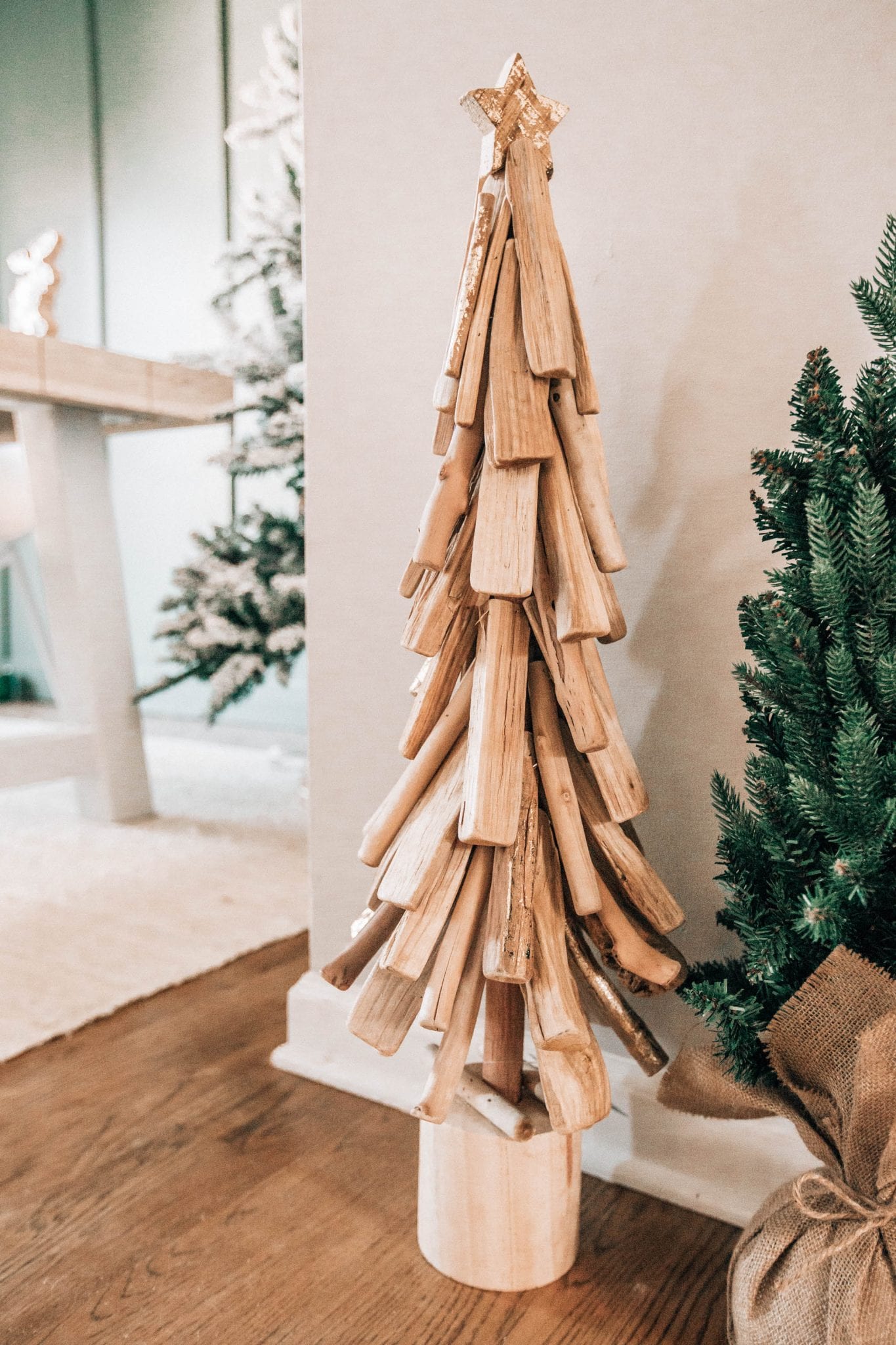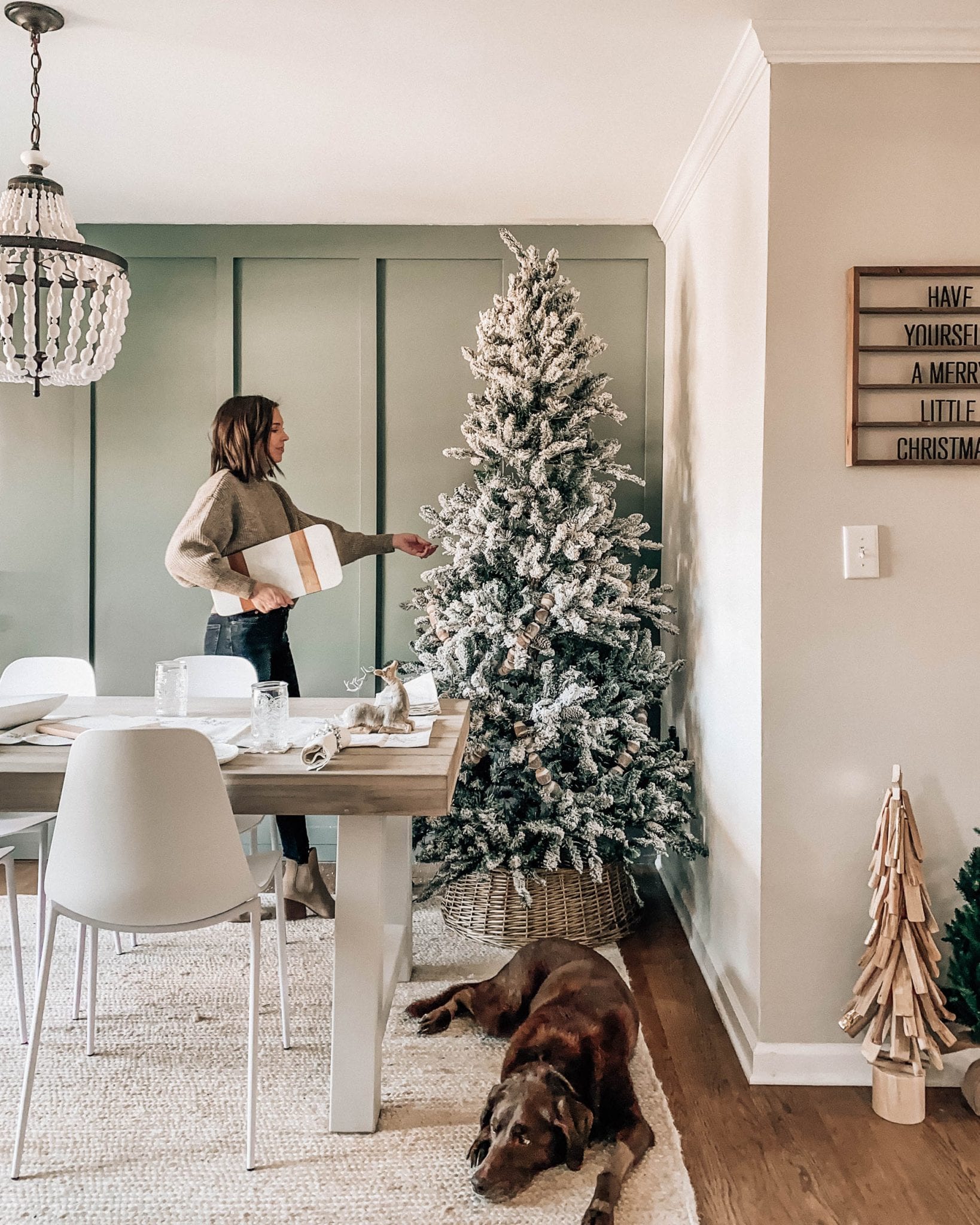 Thank you to Home Centric for sponsoring this post.