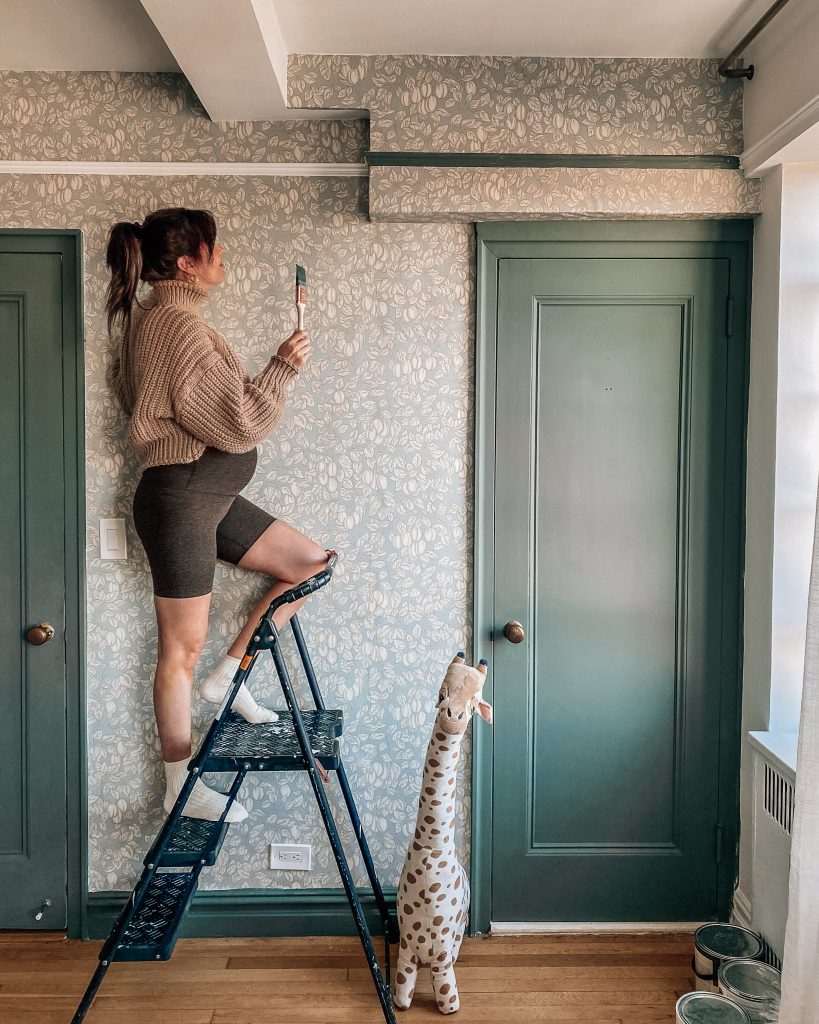 We've been slowly transitioning our second bedroom to a nursery and, while we would have loved to have completed it before the baby arrived, shipping delays combined with my 3rd trimester lack of energy and just overall timing with the busy holiday season shifted our plans a tad. But the extra time also gave me some clarity on the color palette and overall feel I want the room to have.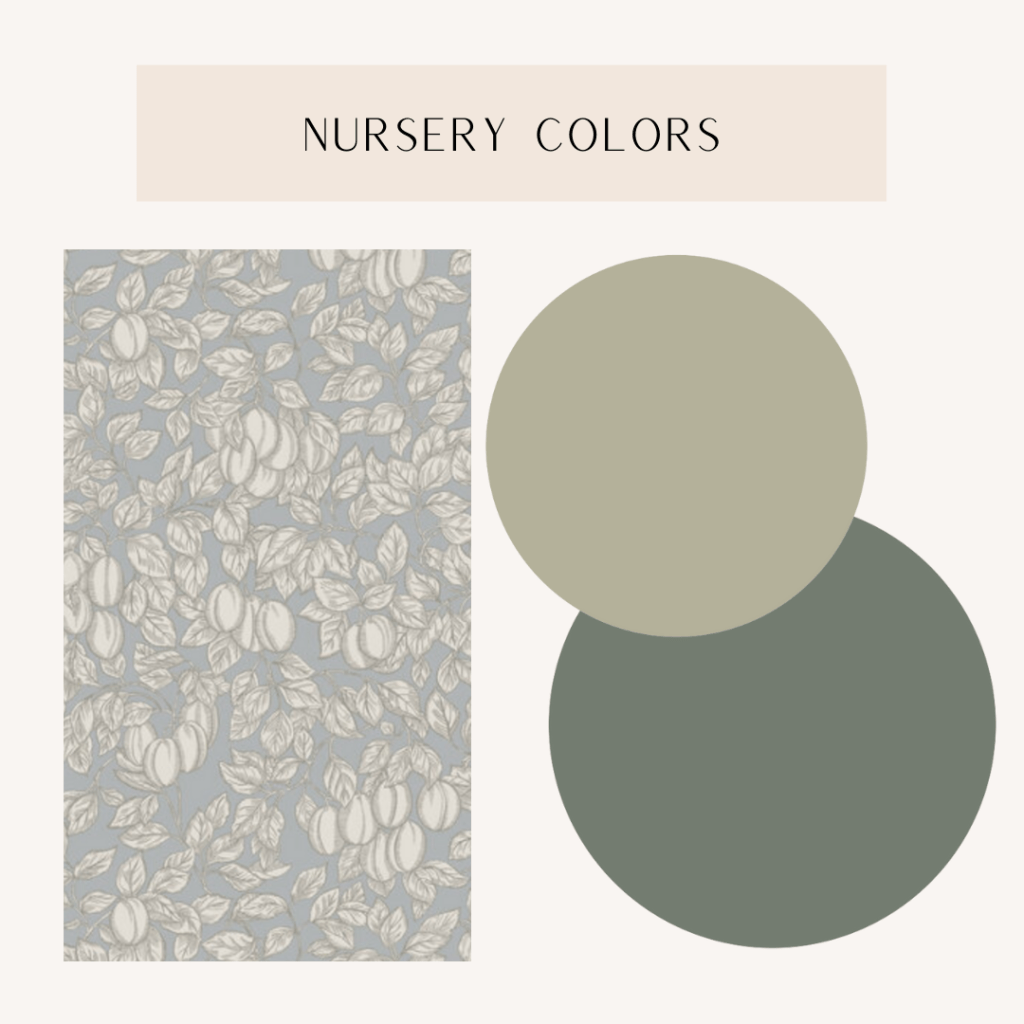 The room started off as a clean white canvas but I knew I wanted some calming colors to compliment a fun wallpaper print. It took me months to find the right wallpaper. After ordering samples upon samples, I finally came across this one by Sandberg Wallpaper in the color "Misty Blue". The print features leaves and what appears to be fruit hanging from branches – a nice gender neutral nature-inspired pattern. The only hurdle was the fact that it wasn't technically "removable" so we wanted to find a technique to make non-removable wallpaper removable… stay tuned for what we did! If you want to know my two FAVORITE wallpaper brands lately… they are Sandberg Wallpaper and Borastapeter. Both are Swedish companies (Sweden knows how to do wallpaper) and you might have to do some searching for US locations/online retailers but both have the most beautiful prints I've ever seen and make me want to buy a home just so I can wallpaper the entire thing.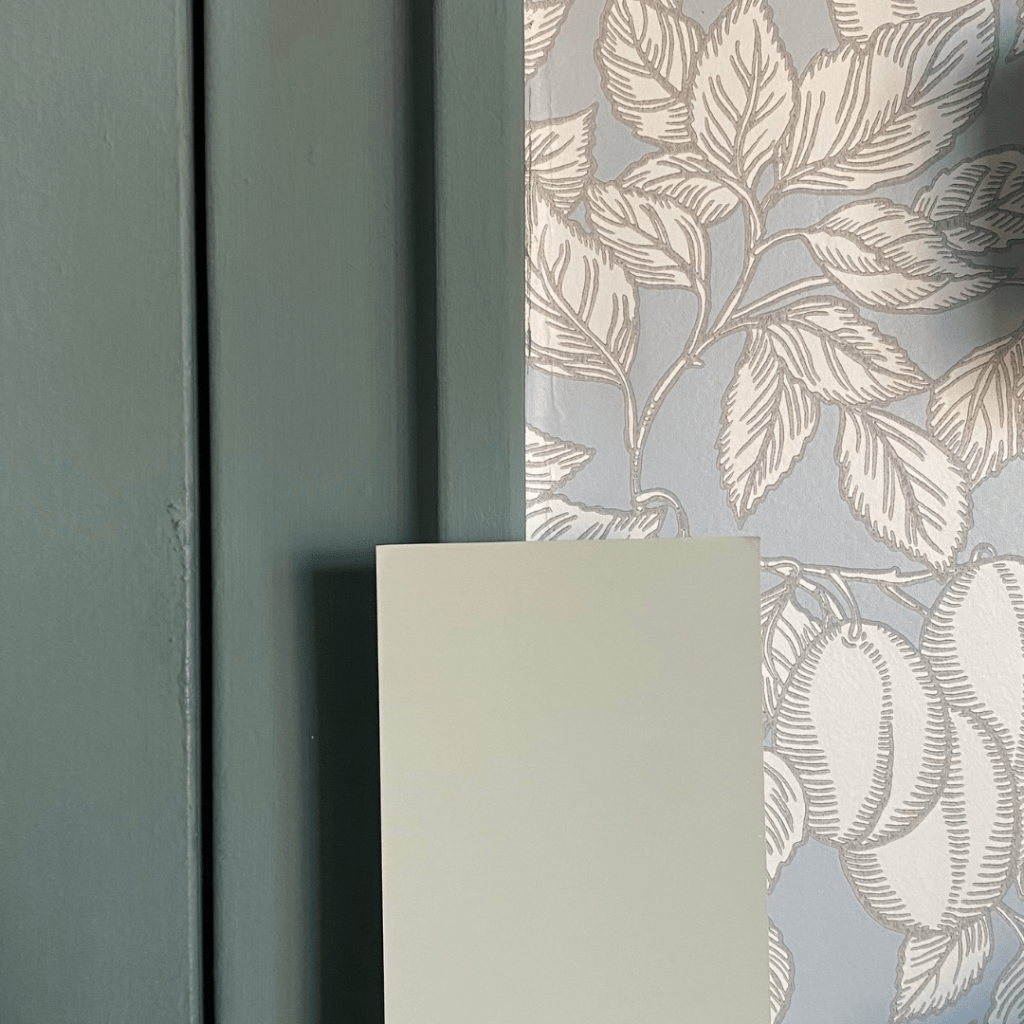 For paint colors, I found two colors that unexpectedly look really great paired with the wallpaper (in my opinion, at least :)). I ultimately decided to paint the doors and trim this smokey green color (Green Smoke) from Farrow and Ball and for other accents including an IKEA closet (and potentially a dresser TBD), I went with this green-gray color (French Gray). Both are really beautiful timeless colors that give the room a young, fresh, fun feel while still remaining calm and serene.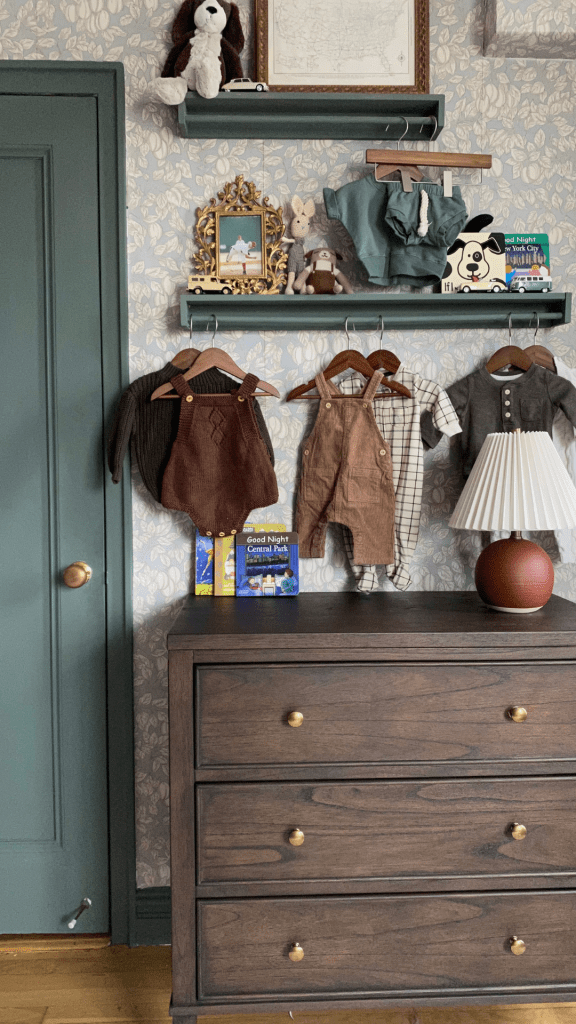 [show_shopthepost_widget id="4684461"]
We recently finished painting our IKEA closet in French Gray and it looks SO good. I can't wait to share a photo of it (it's too dark now to get a good look at it but I'll share one tomorrow on Instagram once the sun comes back out).
OTHER WALLPAPER I'M LOVING:
[show_boutique_widget id="1118743"]
[show_shopthepost_widget id="4684448"]
[show_boutique_widget id="1118742"]