Recently I asked locals what their favorite spot to visit/vacation in the Northeast was, especially with a big dog. Pearl is over 100lbs right now and it is a struggle to find resorts or places that accommodate that size of a dog (even though she is the sweetest ever). There are a lot of beautiful places up here and I have a strong desire this summer to explore as many as possible! But here are a few that were mentioned multiple times that also accept large dogs: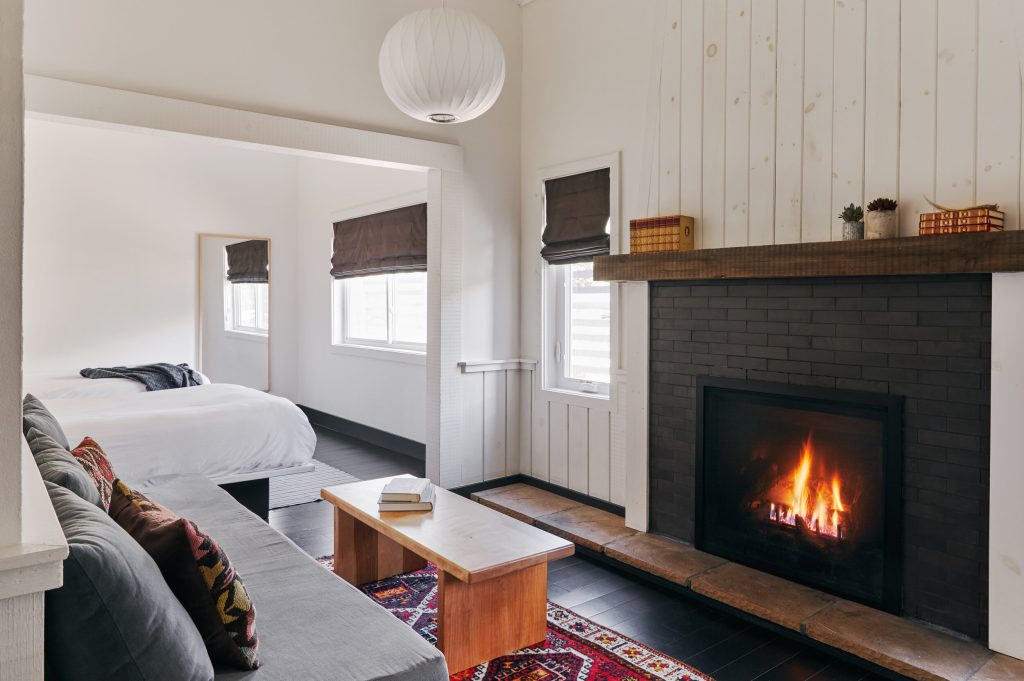 Scribner's Lodge is located in Hunter, NY, about a 2.5 hour drive from the city. Hunter is close to Hudson, NY so it gives you the opportunity to stay at a great mountainside resort and also do a little antiquing in Hudson and surrounding areas. They do not have a weight limit on dogs, but they do require a non-refundable $50 pet fee per night. The lodge has a cabin-y feel and a wide variety of amenities. There are many events throughout the year, including a 4th of July party, art exhibits, and even a special program for pups!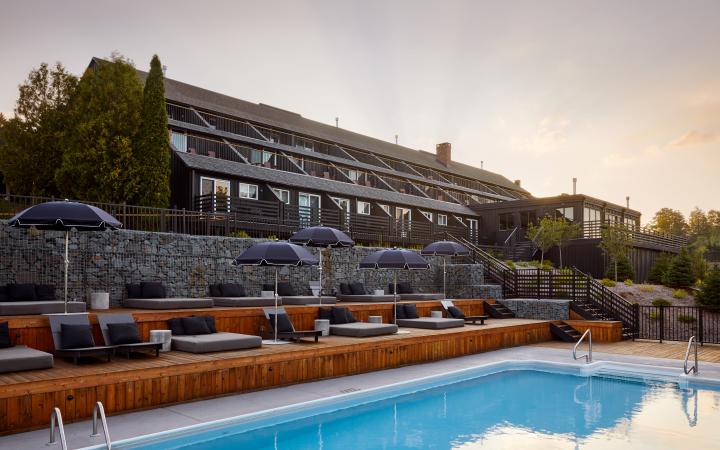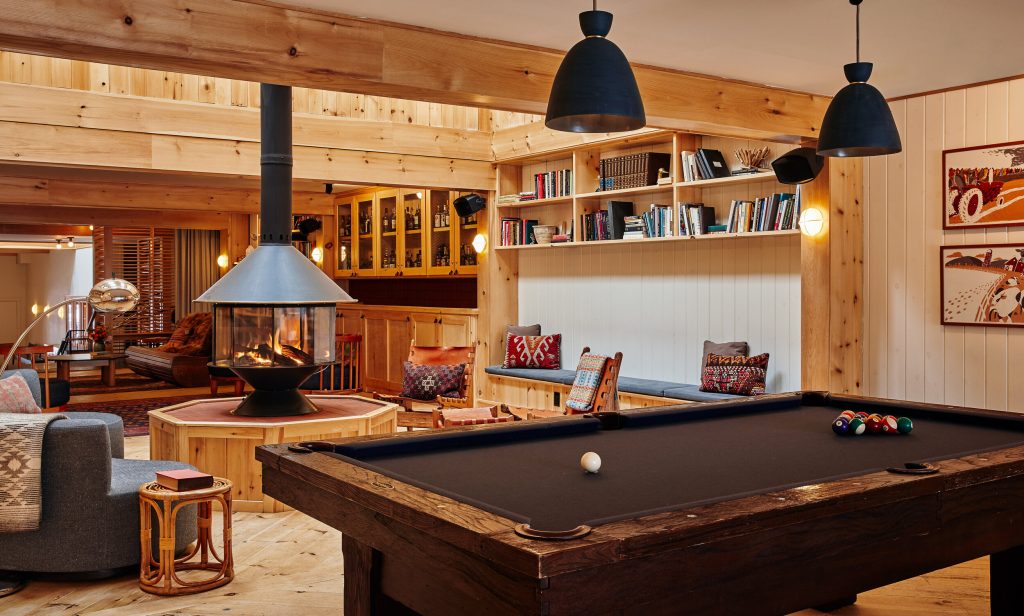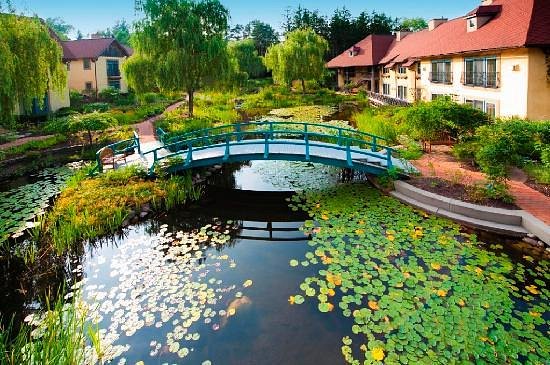 The Mirabeau Inn is located in Skanealetes, NY, near one of the famous finger lakes of New York. It's about 5 hours from NYC, nestled in a beautiful lake town. It has several amenities including dining, on site spa, and fitness classes. There are also vineyards, wineries, boat rentals, and lake excursions that can be booked right near the Inn. They allow pets with no defined weight limits or fees according to their website.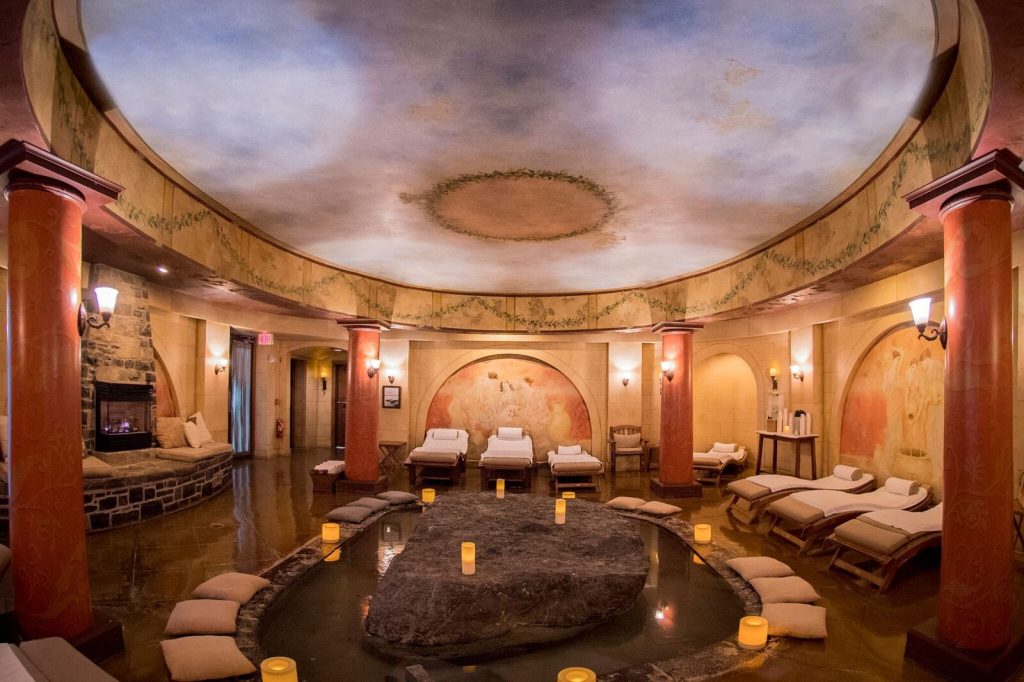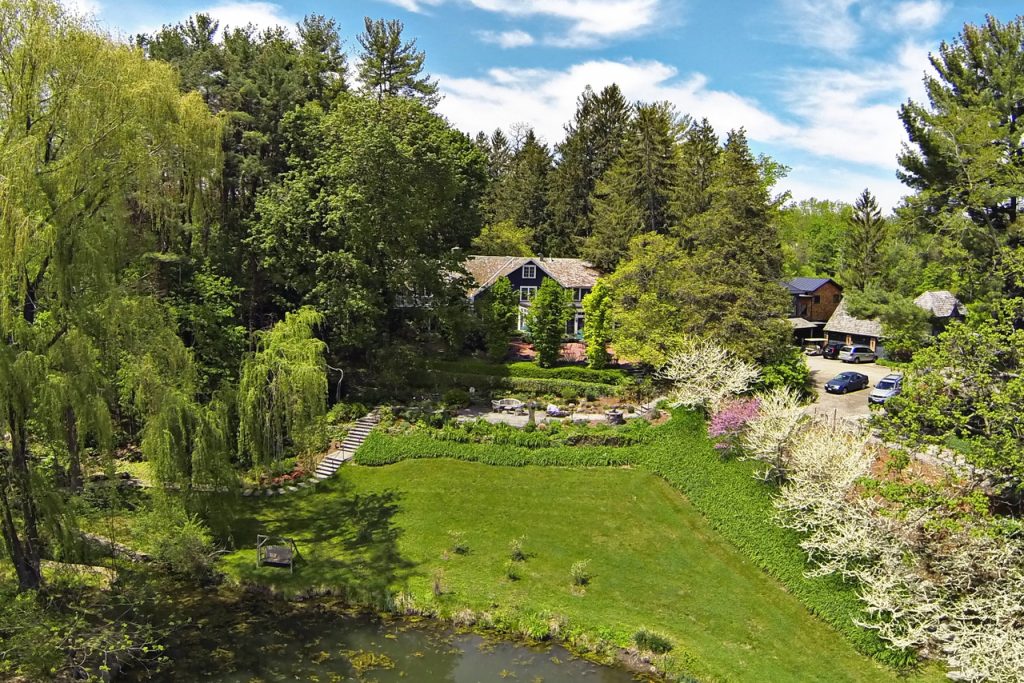 A quick 3 hour drive from NYC, Buttermilk Falls Inn & Spa is located in Milton, NY. This inn features luxury lodging in the main house that was built in 1764 along with private cottages. One unique thing about this Inn is the animal sanctuary! They have llamas, alpacas, peacocks, and goats! Buttermilk Farms is extremely pet friendly, hosting a pet program for their furry guests that includes a puppuccino upon arrival, pet care packages, bowls and beds upon request, and 75 acres to walk around! There is no pet fee in the months of August and October thanks to national dog and cat days in those months, but otherwise it is $25 per night fee. No weight limits listed.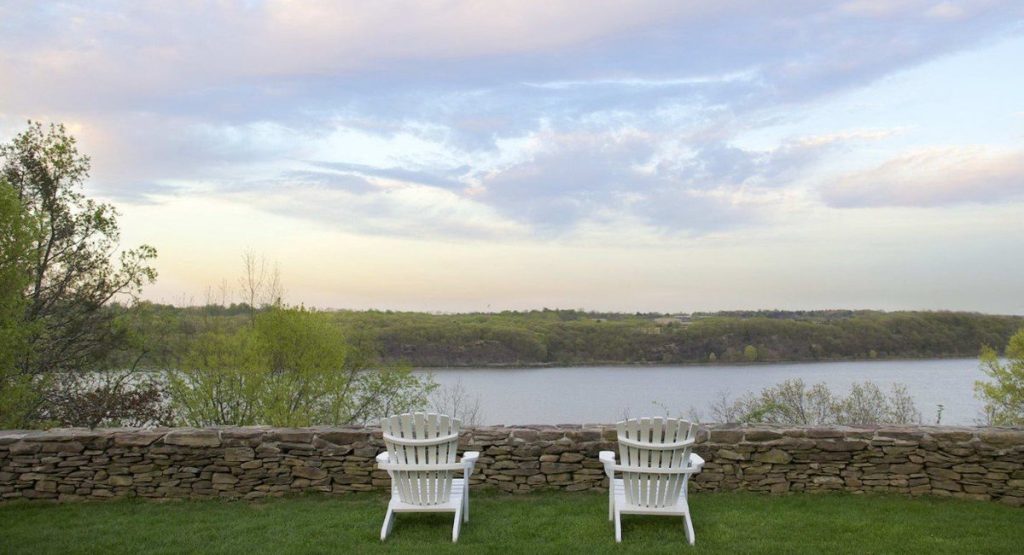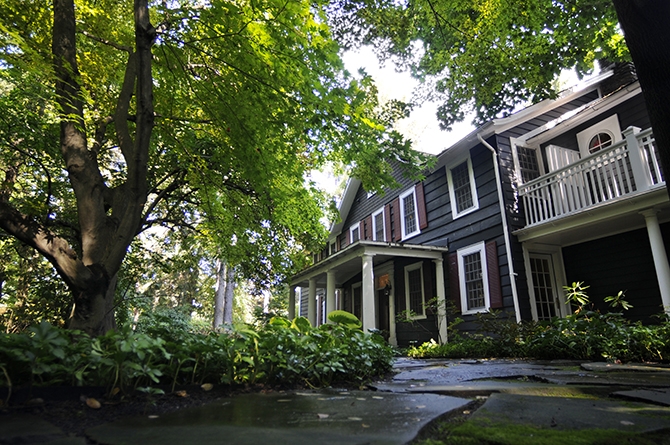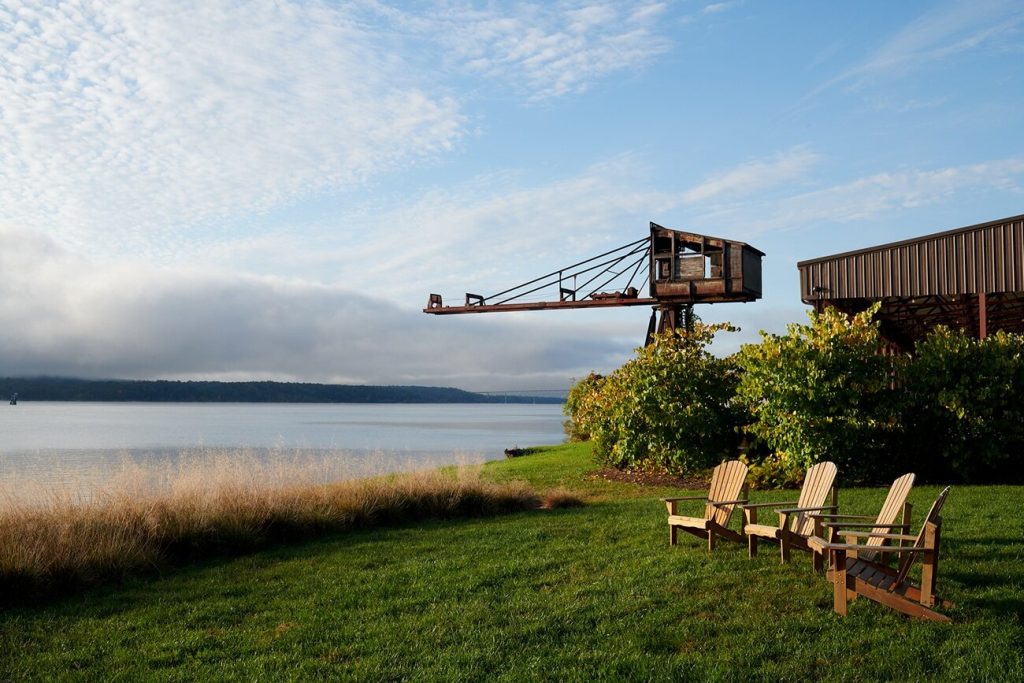 Less than 2 hours away from the city, Hutton Brickyards is right on the Hudson River in Kingston, NY, providing amazing panoramic views from the property. There are luxury private cabins, similar to tiny houses located throughout the brickyards. Being located on the river allows for great experiences like guided kayaking and paddle-boarding, hiking, yoga, and snow adventures! There is a $75 pet fee per stay and part of that fee goes to a local no-kill shelter near the brickyards. No weight limits listed.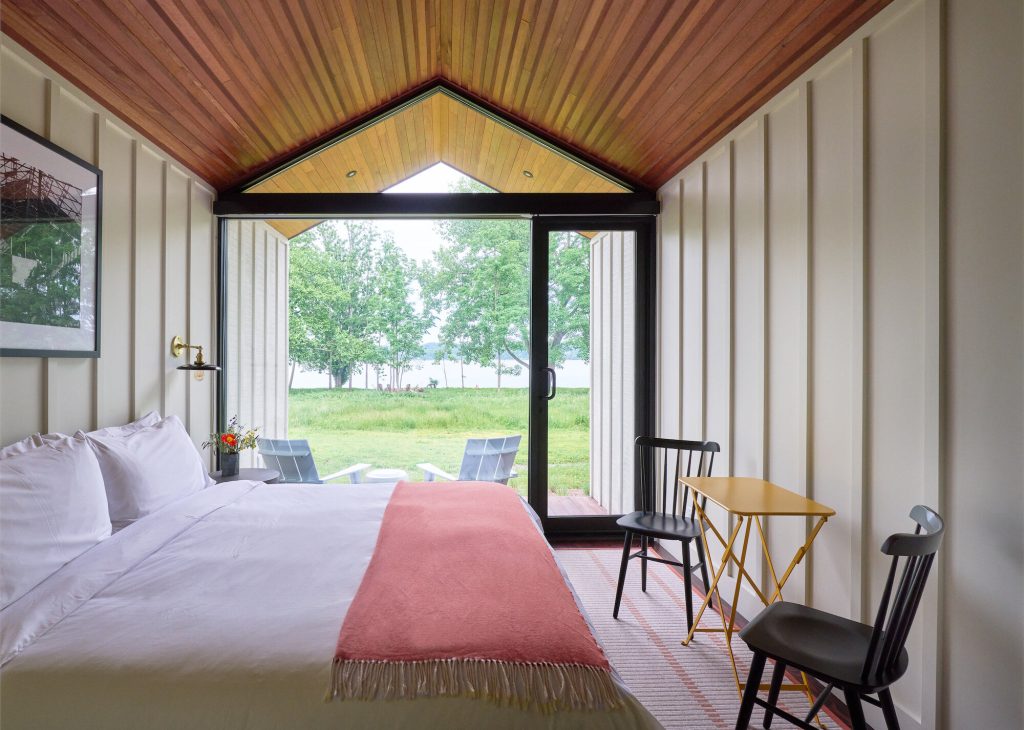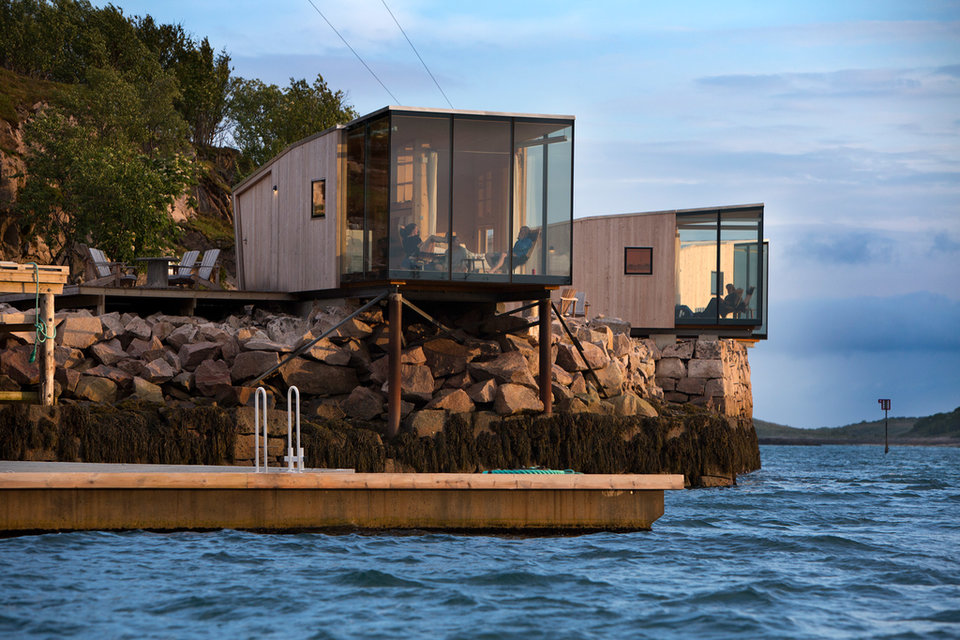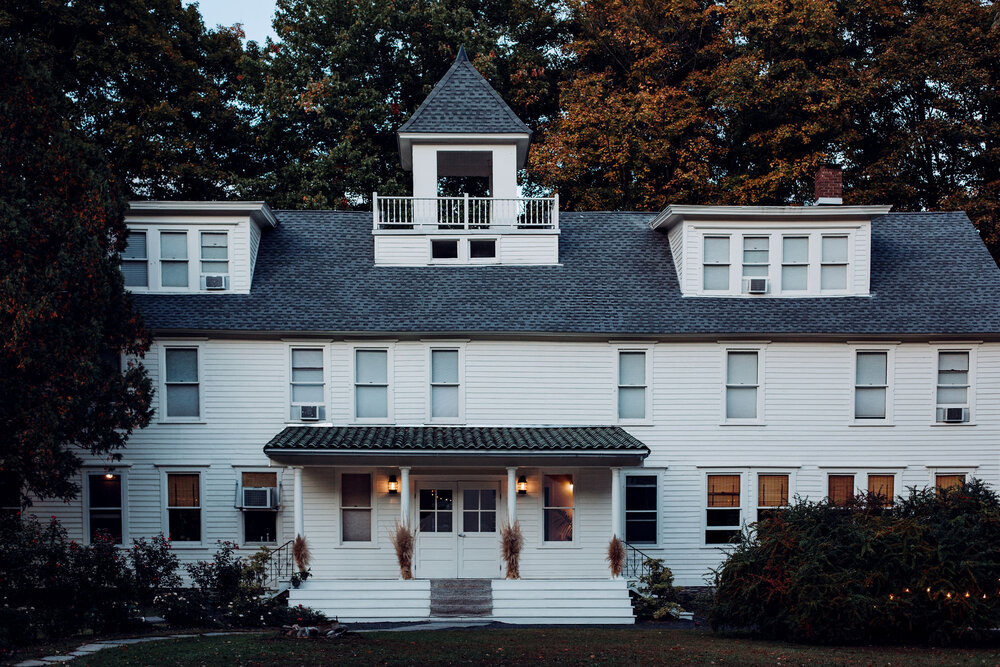 The Foxfire Mountain House is large boutique style inn located in Mt. Trempor, NY, about 2 hours from NYC. The mountain house was found and renovated in 2013 by husband and wife duo Tim Trojian and Eliza Clark, and opened for business in 2016. The Inn has ensuite rooms, shared bathroom lodging, and private cottages based on your preferences. There is a $100 pet fee per stay and no weight limits apply, however pets are only allowed in certain part of the mountain house and cottages.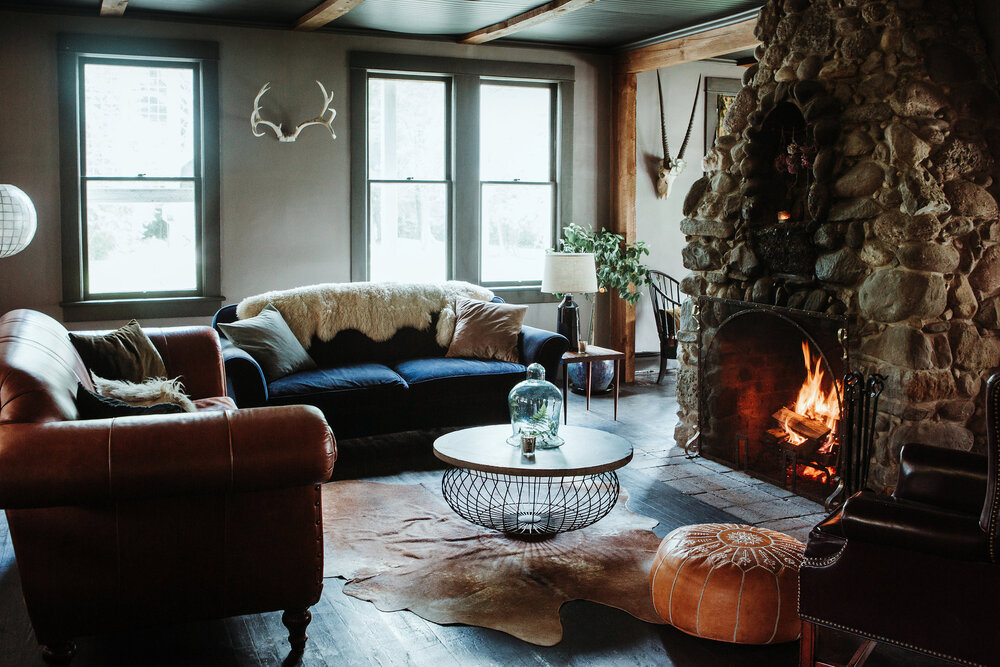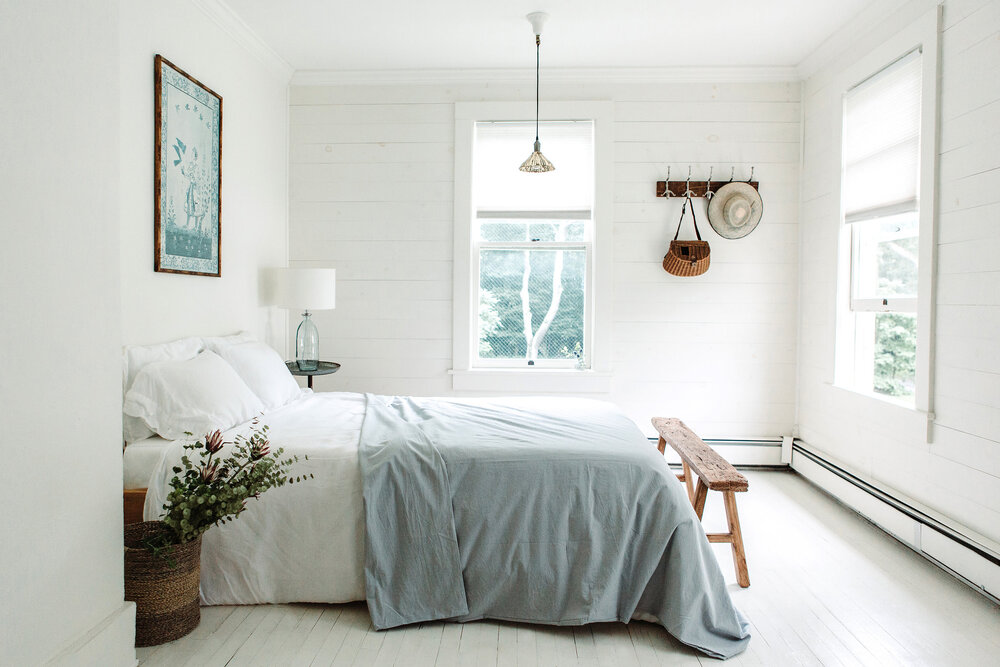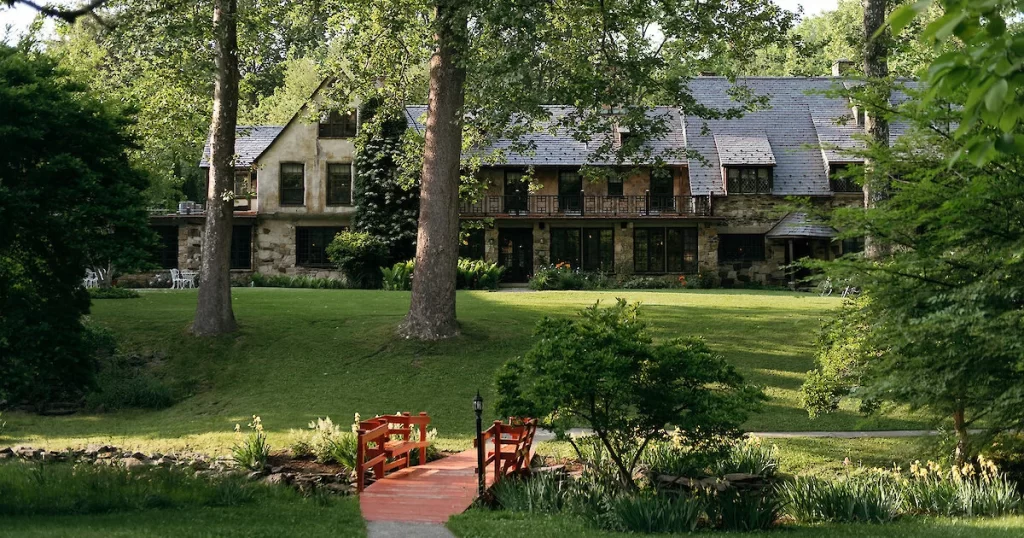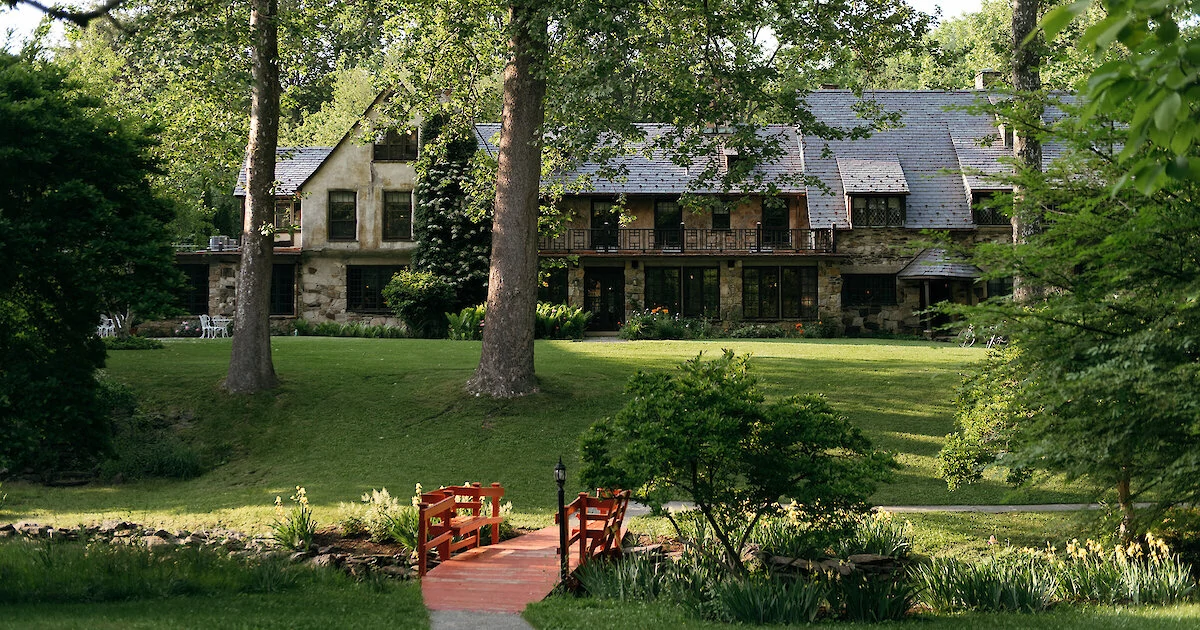 Troutbeck is the shortest distance from NYC on this list, but offers just as much charm, wide open spaces, and luxury as the others. Troutbeck actually has the largest property on our wishlist which means more area for Pearl and other pets to explore. Troutbeck has served as a country inn and tavern since the 1700's with its latest renovations and re-opening happening in 2017. Some famous folks frequented the propoerty, including MLK Jr., Teddy Roosevelt, Henry David Thoreau, and Duke Ellington. The property offers a wide range of activities like wellness hours, fitness classes, tennis, and poolside lounging. There is no pet fee, but dogs are only allowed in certain lodging and not in public places on the property. There is no size restriction listed and they must be leashed at all times when exploring the grounds.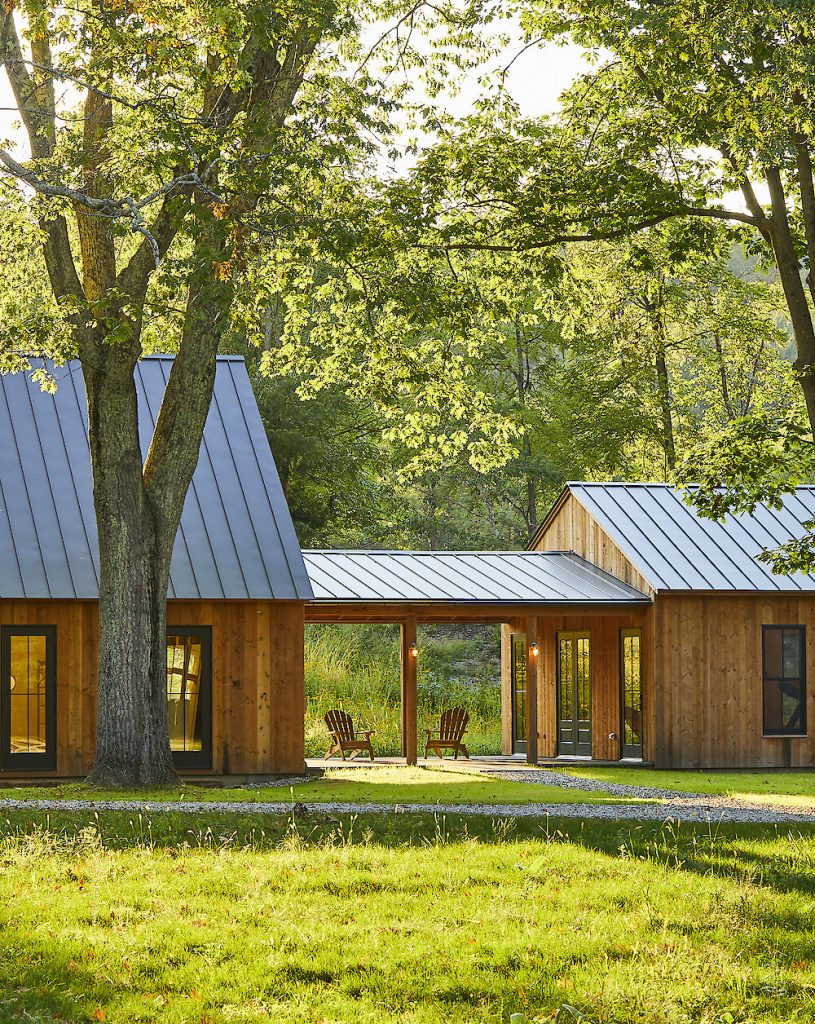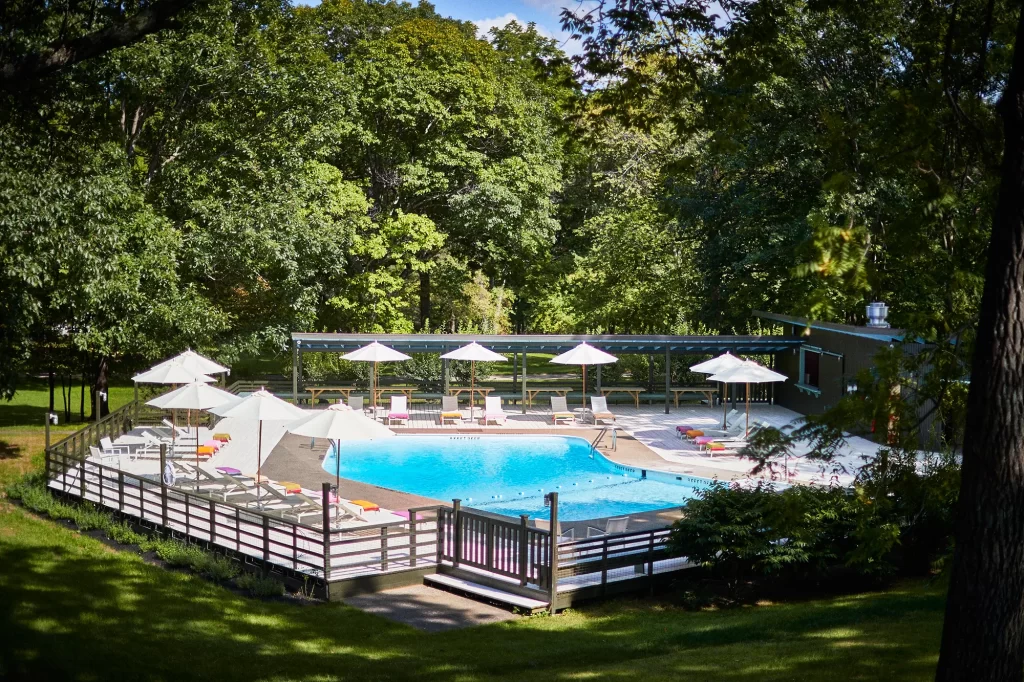 The Roundtree, Amagansett is set right outside of East Hampton and a quick 2 hour journey from NYC (if there is no traffic!). While not located directly on the beach, The Roundtree has plenty for guests to experience – the Parrish Art Museum, winery tours, private workouts and in-room massages. They even have a partnership with a local golf course to get priority tee times to their guests! There is a $50 per night dog fee, but no weight limits. Dogs are treated just as well as their human companions at The Roundtree, getting a treat upon arrival, dog bowls in room, and a dog towel for wiping off paws after venturing around the Hamptons.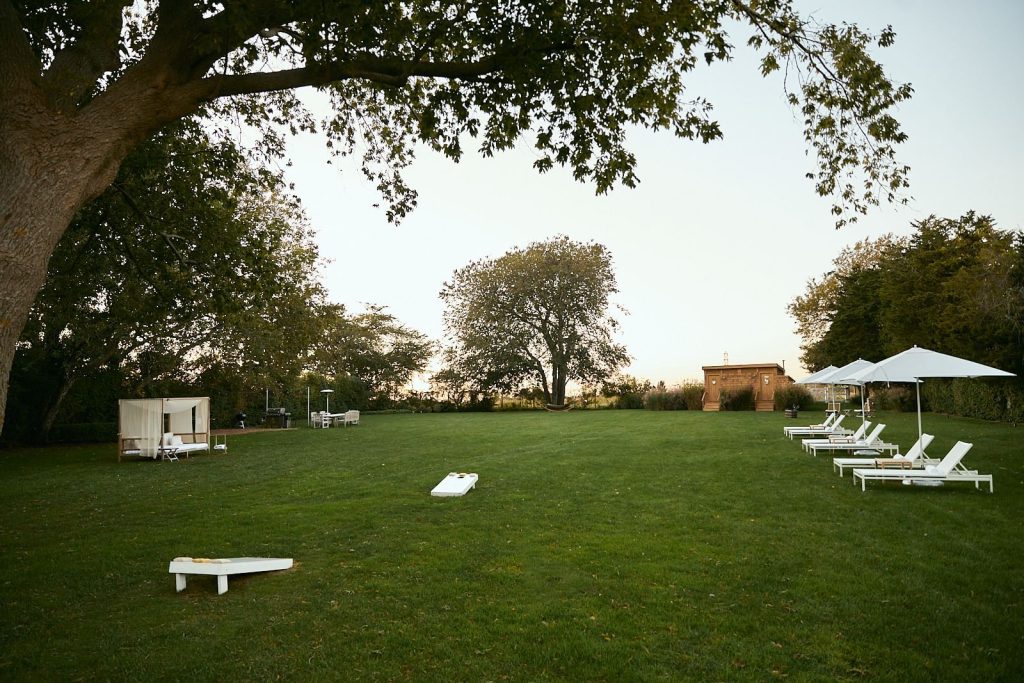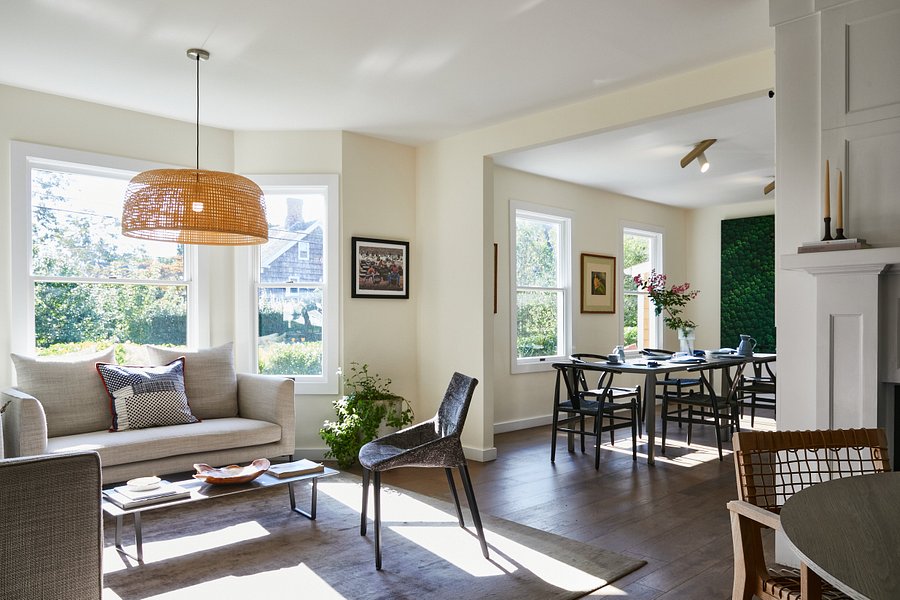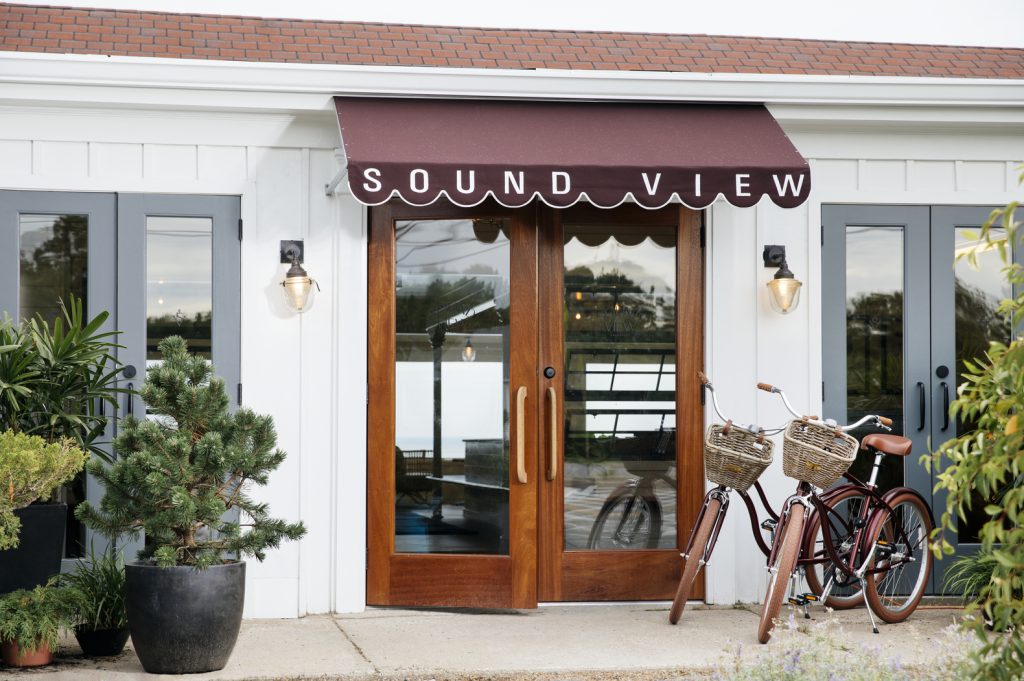 The Sound View Inn is located on the North Fork of Long Island in Greenport, one of the cutest beach towns. The North Fork is known as Long Island's wine country and feels like being placed in a Hallmark movie, from the quaint Greenport downtown to the carousel to the shops, restaurants, and movie theatre. Sound View has a private beach just for guests, as well as a seaside pool. The outdoor restaurant serves food and cocktails to guests at either preferred location. The Sound View is one of the few hotels who allow dogs and have no weight limits. There is a $75 pet fee and all rooms are pet friendly.