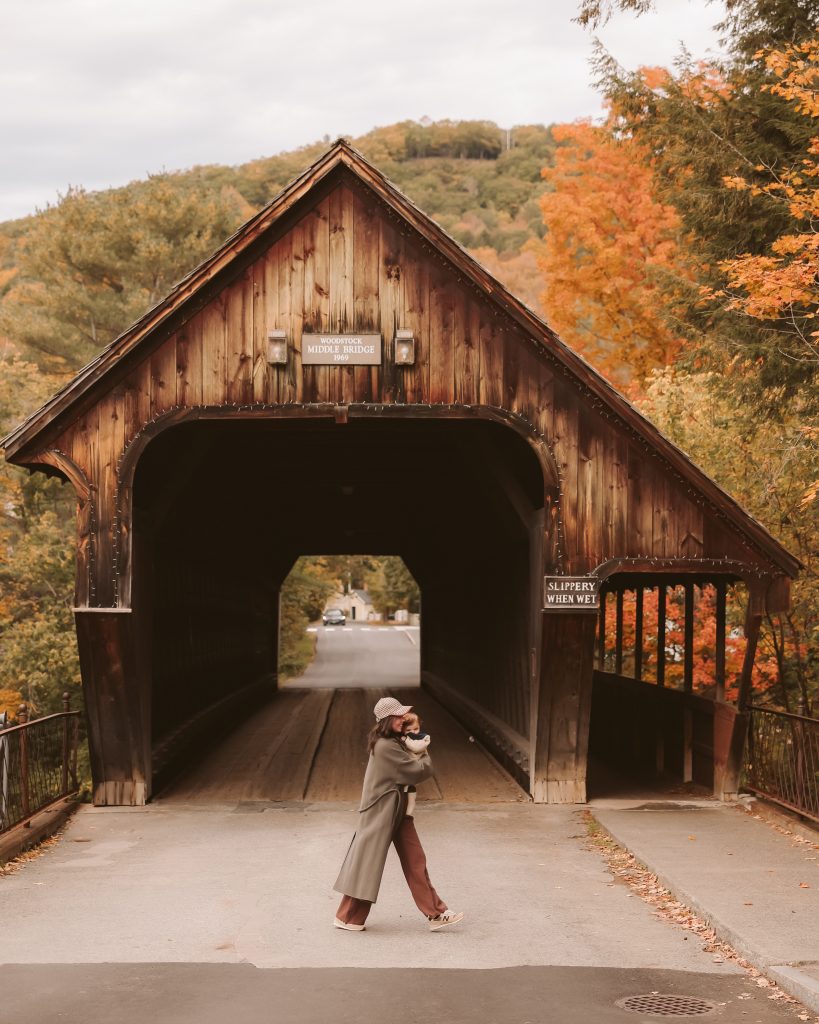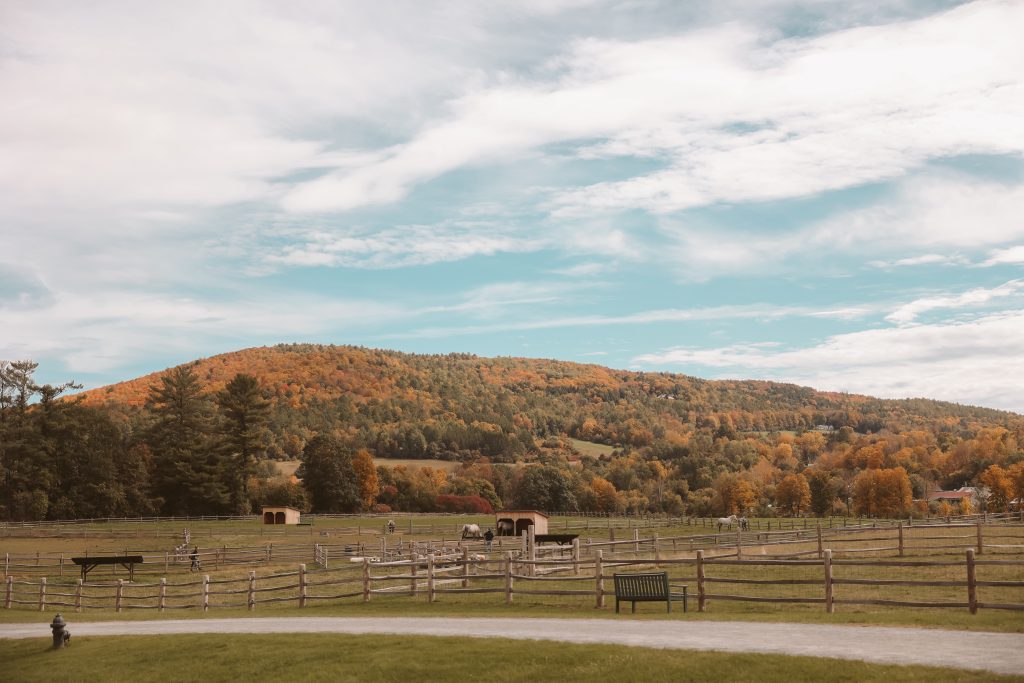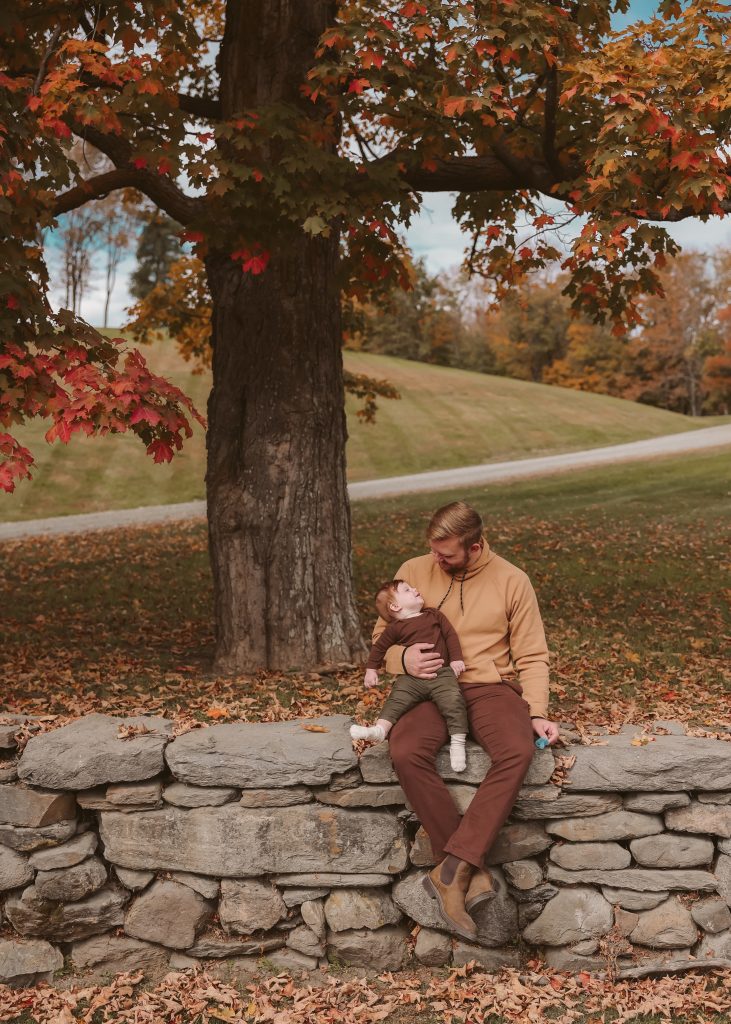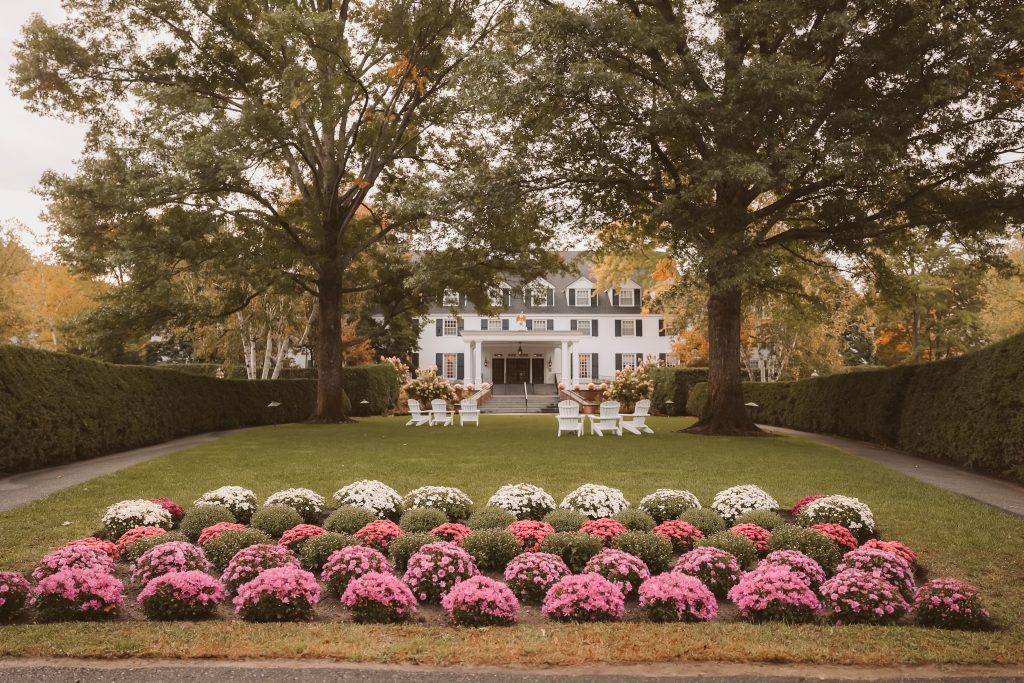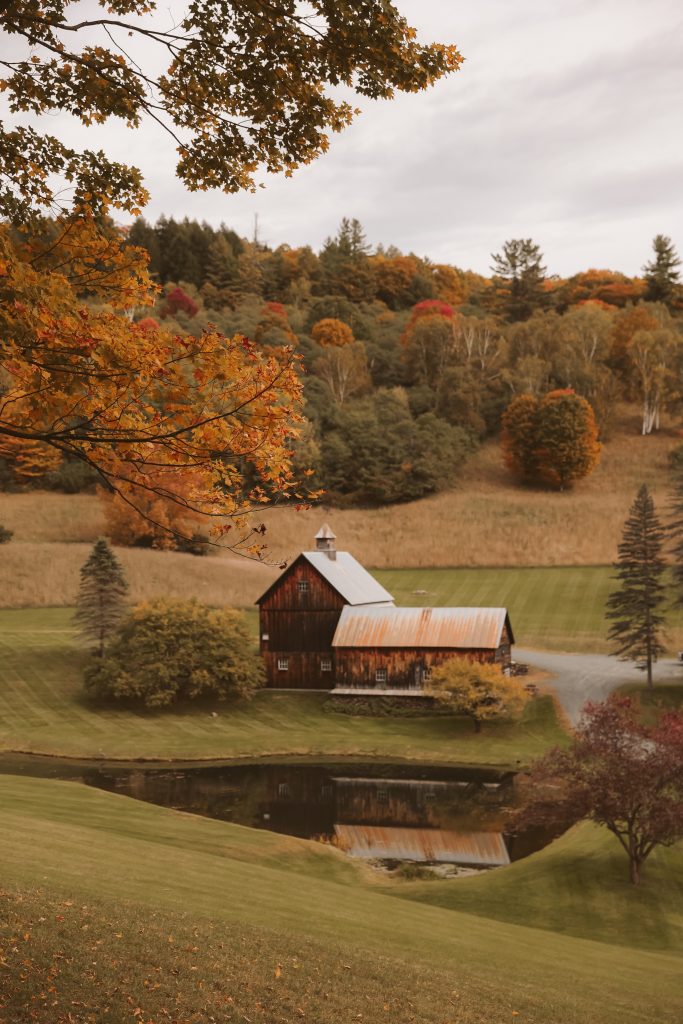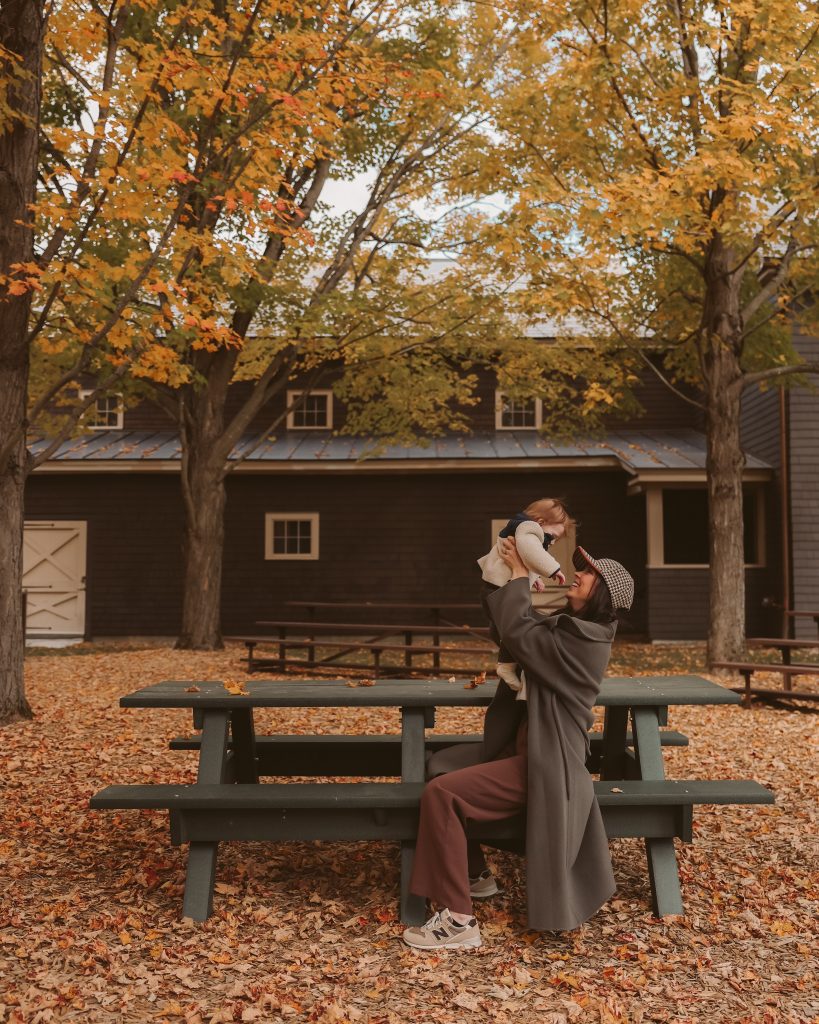 TJ, Brooks, and I got to do something that has been on my fall bucket list for the longest time… travel to Woodstock, VT, in (almost) peak foliage week and stay at the Woodstock Inn! If you are like me and love quaint towns, colorful mountains, local history, and great people, Woodstock is a must visit. I have wanted to visit multiple towns in Vermont (and New Hampshire) for years now it did not disappoint! It was such a cozy weekend away and it definitely won't be our last time staying at the Woodstock Inn (it's pet-friendly too!). It was also a nice retreat from NYC (only about 4.5 hours away) and the drive was very scenic. Here is a rundown of what we did while we were there.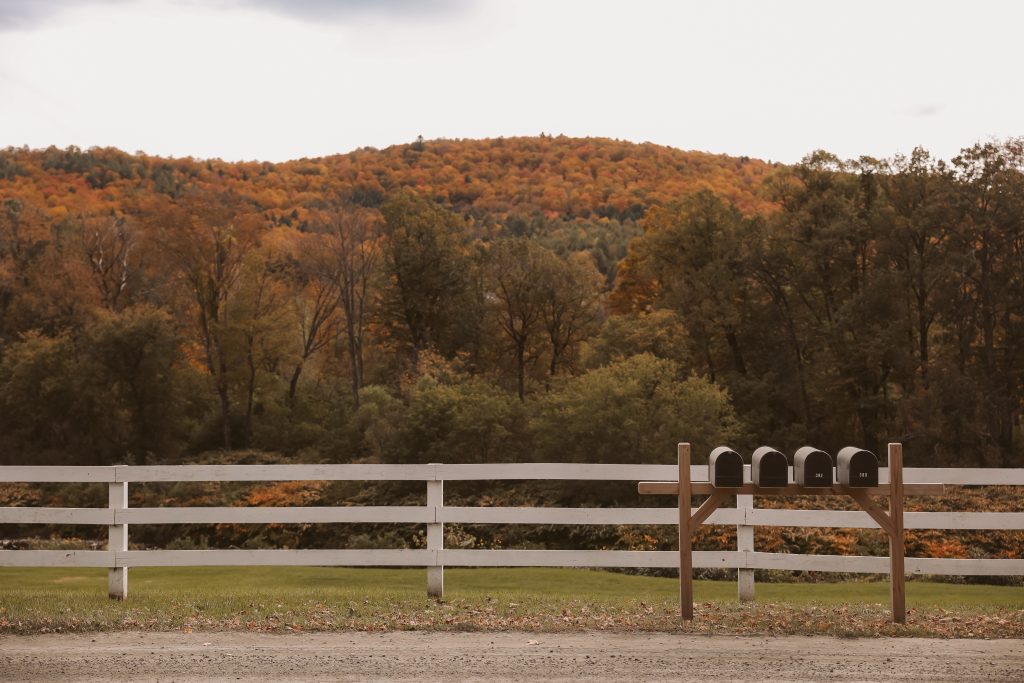 Where We Stayed
The Woodstock Inn has been calling my name for a long time and it was so nice to be able to stay there. The Inn is one of the most popular destinations in Woodstock (they also have a bunch of other bed and breakfasts and Airbnbs to choose from) and usually fills up a year in advance during these peak fall weeks. The Inn is set right in the middle of downtown Woodstock and is a quick 5 or less minute walk to a lot of shops, restaurants, and scenic views. Their busiest time is the first two weeks of October since that is when the foliage is at it's peak. We were so lucky to get a somewhat last minute reservation – TJ called them and asked if they had anything available for the first week of October and they just had a cancellation so we hopped on it. They offer a bunch of different packages (breakfast included, spa package, golf package, romance package, etc.) to choose from when booking a room, but we were a little late securing one for our trip. That didn't stop us from going to the spa though!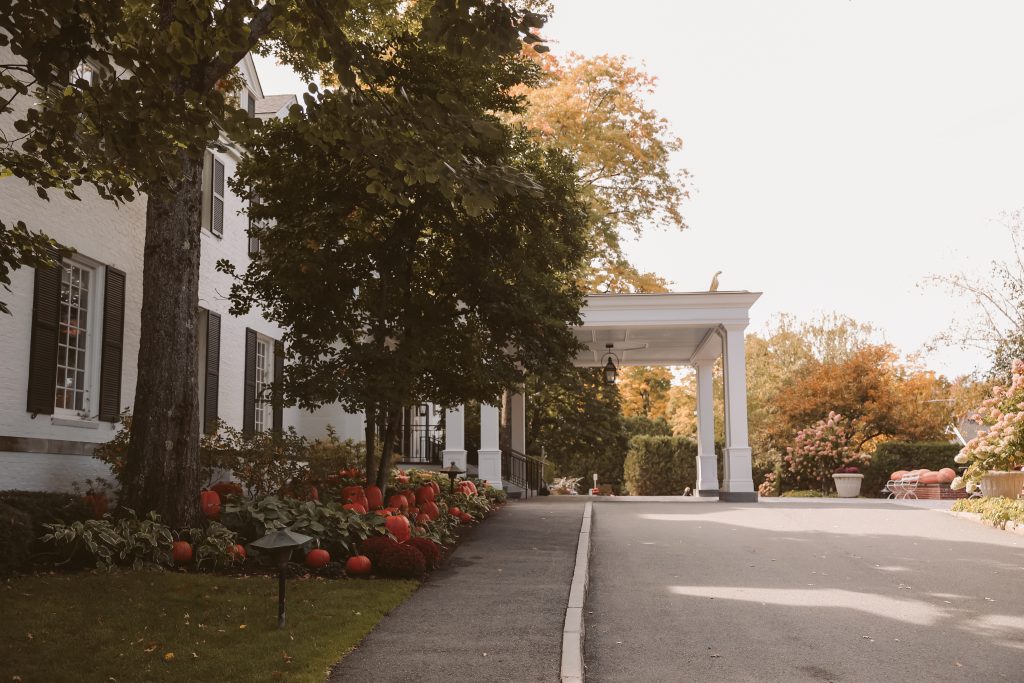 The spa was one of the best we've experienced. TJ and I took turns getting a massage (one of us looked after Brooks while the other was away). We were able to line up our spa appointments during Brooks' naps so we were able to get some work done too. The spa is on-site at the hotel and was super easy to get to from the room. It was also like stepping into an oasis of Scandinavian design features (which was much different than the hotel decor). It was super minimalist and was bathed in neutral colors that relaxed the mind. They also had these delicious little granola bars in the waiting area that I'm about to recreate. One great thing about the spa is that if you spend more than $125 on a treatment with them you got to spend up to two hours taking advantage of the other amenities like the hot tub, sauna, steam room, and outdoor pool area. It was the most peaceful place and I can't wait to go again. They even have a foot/scalp/hand treatment – all my faves. 
The Restaurants
The Inn boasted two different restaurants to choose from when looking for a dining option. The Red Rooster (a little more upscale) and Richardson's Tavern (more casual). We were able to get a spot at each of the restaurants on different nights. I would highly recommend a reservation if you are planning to stay there and eat on the property, especially Mondays. A lot of restaurants and shops are actually closed on Mondays (and some Tuesdays) so one best practice would be to book a reservation at the same time you are booking your room reservation just to make sure you have a spot. A lot of the ingredients for each restaurant are provided by local farms and even an on-property garden (Kelly Way Gardens). Everything tasted fresh and delicious. Some of our favorites were the New England Clam Chowder, the Billings Cheese Fondue plate, the Vermont Cheese tasting, Pan Seared Salmon, Grilled Cheese & Tomato Soup and the Woodstock Cookie plate for dessert. 
The Property 
The entire property of the Woodstock Inn was immaculately maintained and created a sense that you were in a fall wonderland. There were no less than 100 pumpkins of all sizes scattered around the grounds, mums of every color were planted out front and in the back lawn, and Adirondack chairs lined the grass. There was also a stone firepit that was set off from the back of the Inn that provided an incredibly scenic backdrop at night as the embers crackled. Speaking of fires, one of my favorite parts of the Inn was in the middle of the lobby – a huge fireplace that had 2-3 couches, large chairs, and an ottoman for all guests to enjoy. This was probably the warmest and most welcoming inn I've stayed at. Each area of the inside of the Inn was meticulously and thoughtfully arranged – a game room off the lobby that had a chess set, backgammon, and leatherbound books (and kid's books). Sitting areas were plentiful and had large vintage chairs and loungers that you could sit in for hours. This provided a very welcome refuge when Brooks became a little unruly while sitting through some of the dinners! The interior inspo was endless.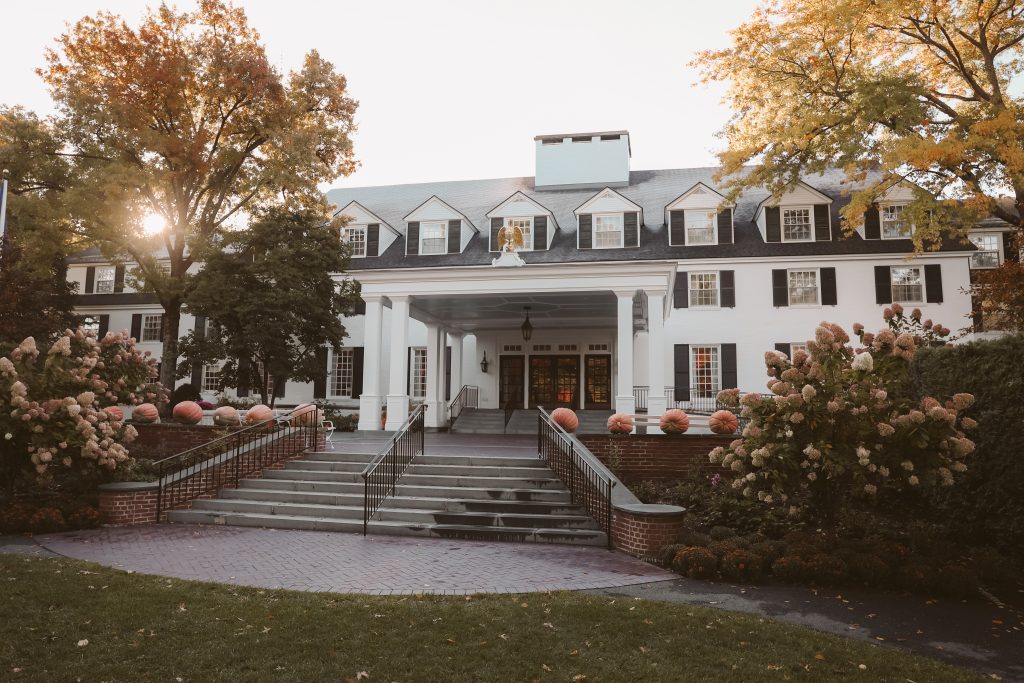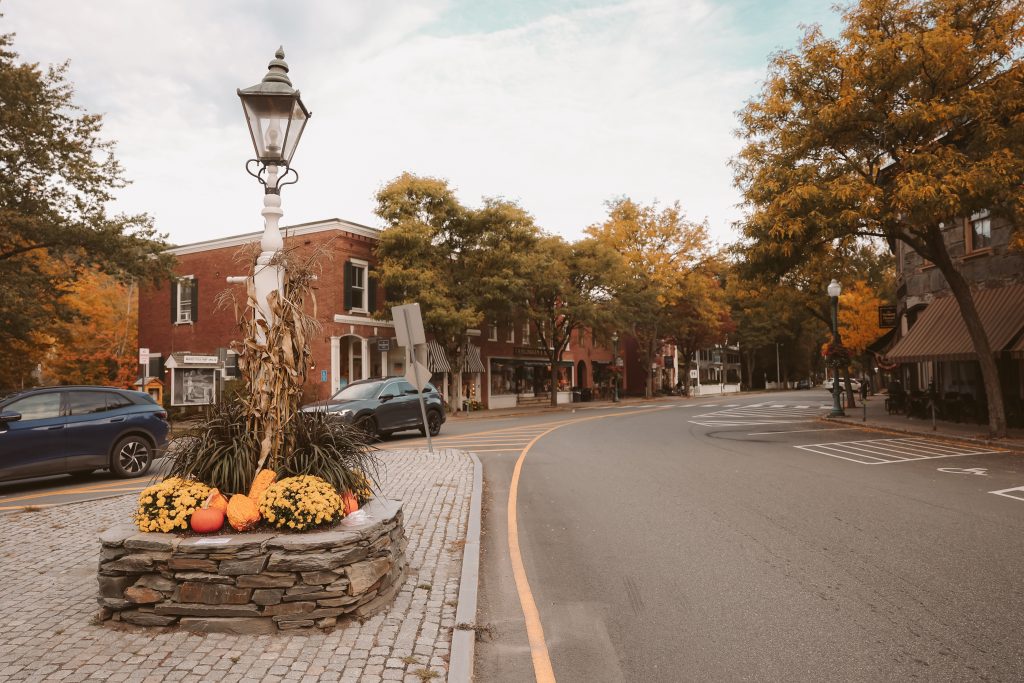 The Town 
What We Did
Traveling to Woodstock in the fall provides a long list of things to do for everyone. There are a bunch of shops to explore, local food stops galore, scenic hikes, and educational stops. We tried to do a little bit of everything while we were there. We spent the first day walking around the downtown area and exploring some of what the shops had to offer. Since it was a Monday, a few were closed, but many were open. We stopped in the Yankee Bookshop to look for local history books, guides, and other gifts. The main general store in town was FH Gillinghams and had anything that you could need. We found a cool coffee mug there (we are collecting coffee mugs from our travels as keepsakes), but also some essentials and apparel. Right next to FH Gillinghams was a cute little shop that I popped in and got a few little keepsakes (a wooden covered-bridge Christmas ornament for Brooks and a candle). It was called Clover Gift Shop. They also had very cozy blankets, scarves, and pillows. One cool thing that TJ was really into was the Sea Shepherd office right in downtown because he was a big fan of watching Whale Wars a few years ago. Two other shops that we stopped in before heading back to the Inn that day were RT Home and Red Wagon Toy Company. We got Brooks a bunch of fun things from Red Wagon including his oversized Vermont hoodie that he probably won't be able to wear for a couple of years.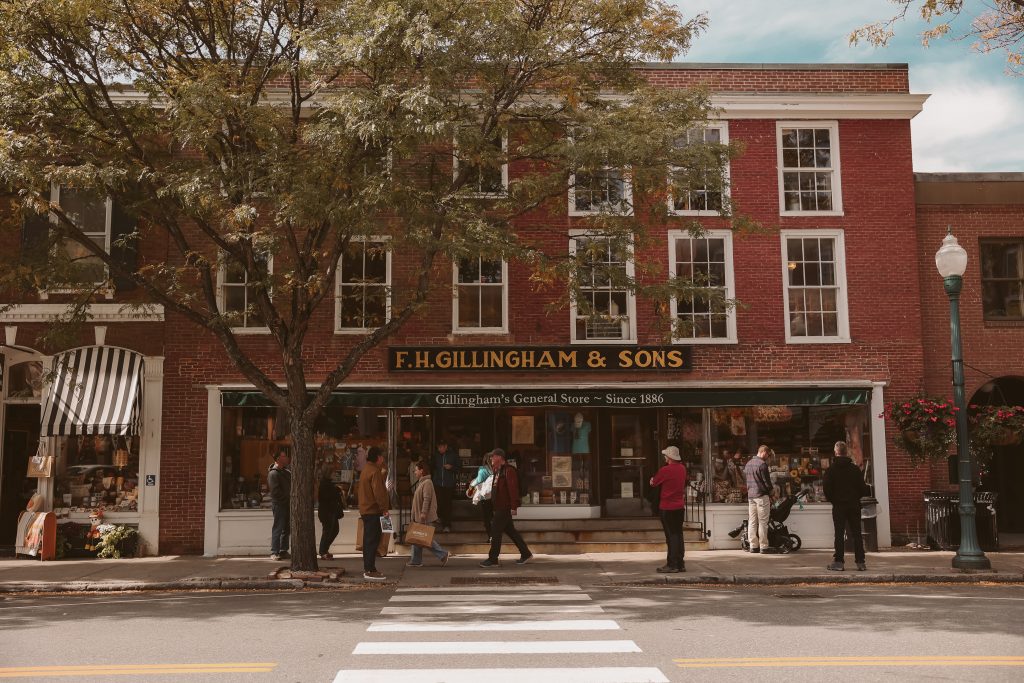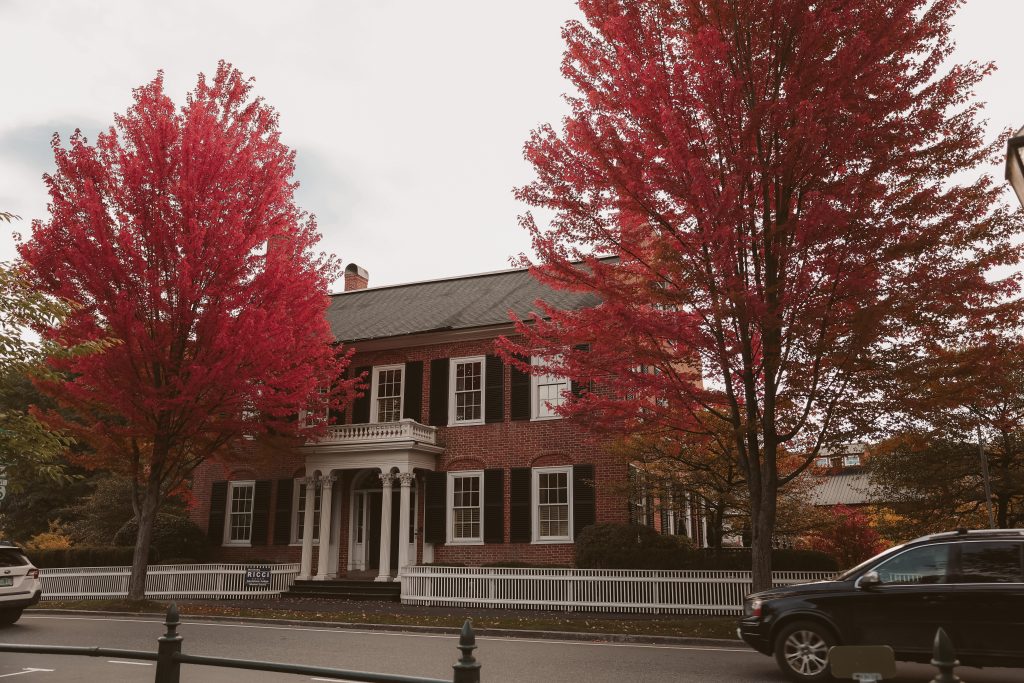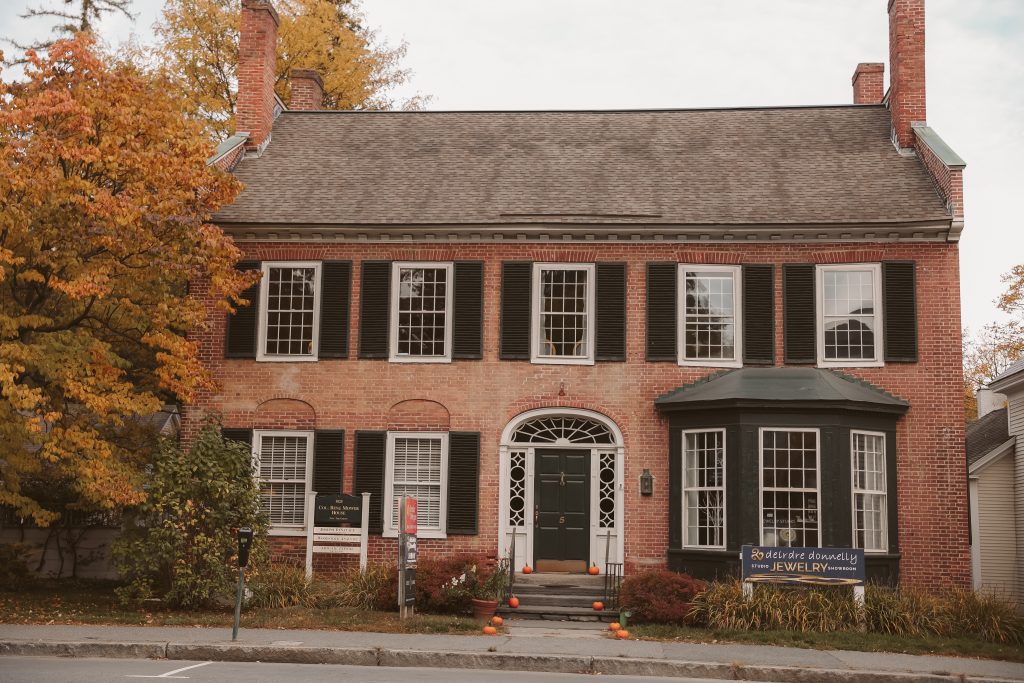 The Food
Outside of the Woodstock Inn, there are so many cute places to grab a bite. We weren't able to hit many while we were there because we were a little hampered by Brooks' nap schedule, but we did love a few places. Village Butcher Shop was the place to be if you wanted a sandwich or fresh deli-type food. We loved the orzo and chicken salad. Some places we wish we went to and heard a lot of good things about were Woodstock Scoops, Mon Vert, and Worthy Kitchen (closed Monday, Tuesday, Wednesday). Mon Vert was packed though every chance we tried to stop in… probably worth the wait though!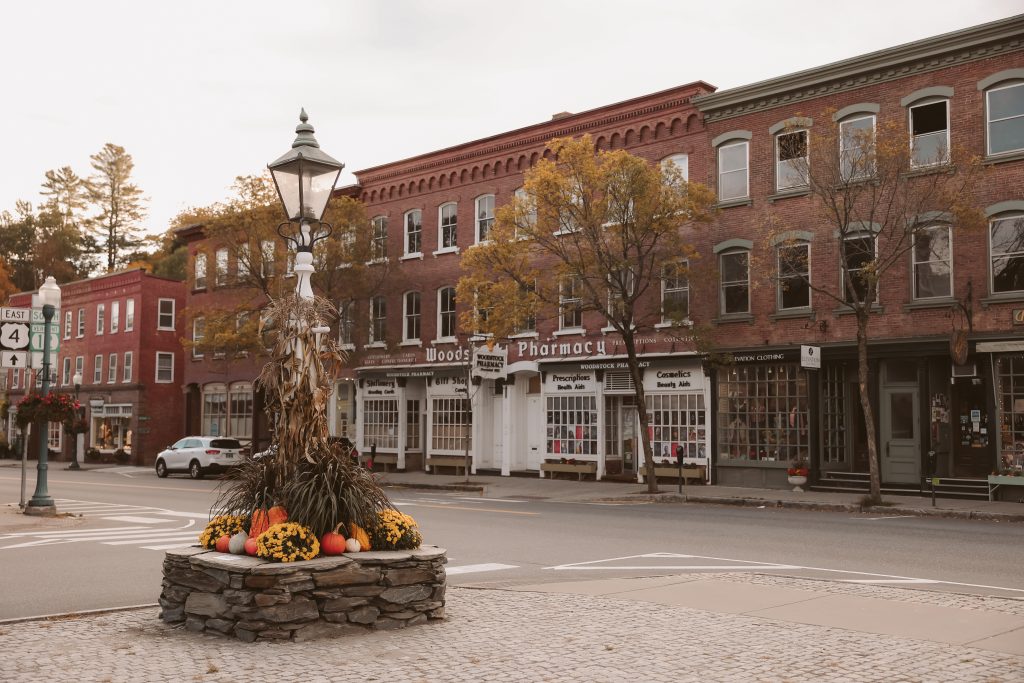 Farm Day 
On our second day in Woodstock we decided to call it "Farm Day". We went to 3 very recommended farms and also stopped in a few places around the farms for snacks and shopping. The first farm we stopped at was Billings Farm right outside of downtown Woodstock. It was about a half mile from the Inn so definitely a walkable distance. Also, if you are staying at the resort you get into the farm free of charge. There were mini-tours about the farm and the Jersey cows that they have there and they also had a Creamery and Cafe for a bite to eat. The views were beautiful and the tops of the mountains trickled down orange and yellow. Next, we headed to Sugarbush Farm which was about a 15-minute drive from downtown. Most of it was on a well-maintained gravel road that had some of the best views we experienced while in Woodstock. We didn't stay too long at Sugarbush, but they do have cheese and syrup flight tastings and some animals on the property. Although I don't have much to say about this one, I'd still recommend driving there simply for the scenic drive and mountain views! One last farm we stopped by before heading back to the Inn was Sleepy Hollow Farm, which was actually a private residence, but very highly photographed and I had to see for myself the hype. One farm we didn't have a chance to get to but is one of the most photographed farms in the state is Jenne Road Farm. We will definitely be making a stop there when we go back.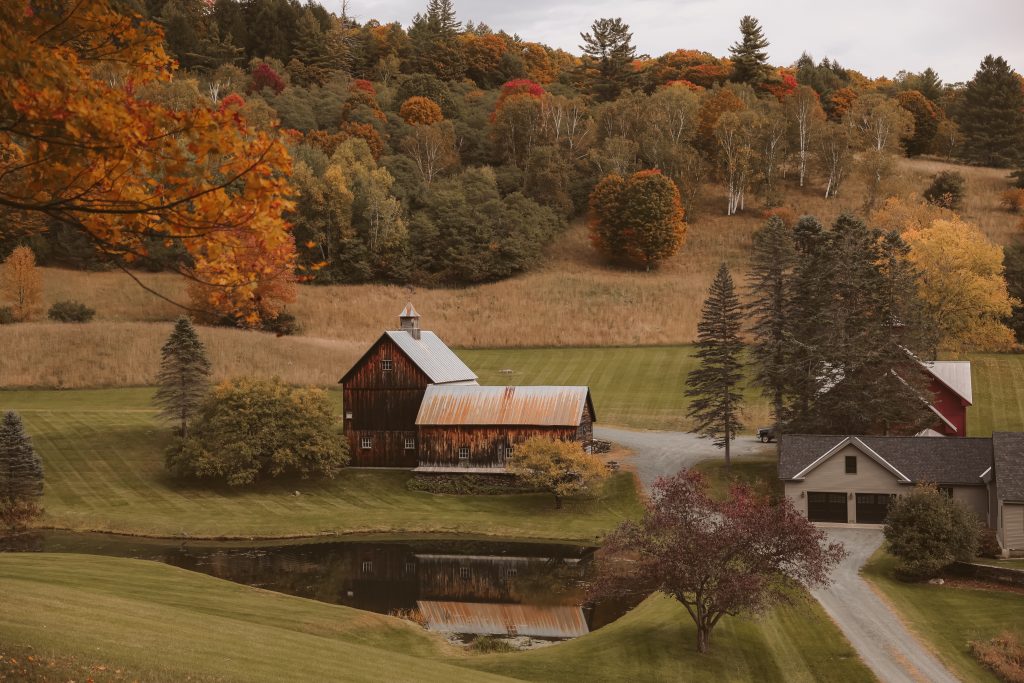 On the way back from visiting the farms we stopped at two other places on the list – Silver Lake State Park and Farmhouse Pottery. Silver Lake is a scenic lake about 15 minutes from downtown and is surrounded by fall foliage in reds, oranges, and yellows. It was closed for the season, but you could still drive in and park to walk around instead of being able to drive into the campgrounds. Farmhouse Pottery is a small store and pottery studio (with a huge social media following) about 5 minutes away from downtown and is a dream! They have so many handcrafted and unique items for sale. They even have an open studio where you can watch some of the master crafters at work, ask questions, and even take a class.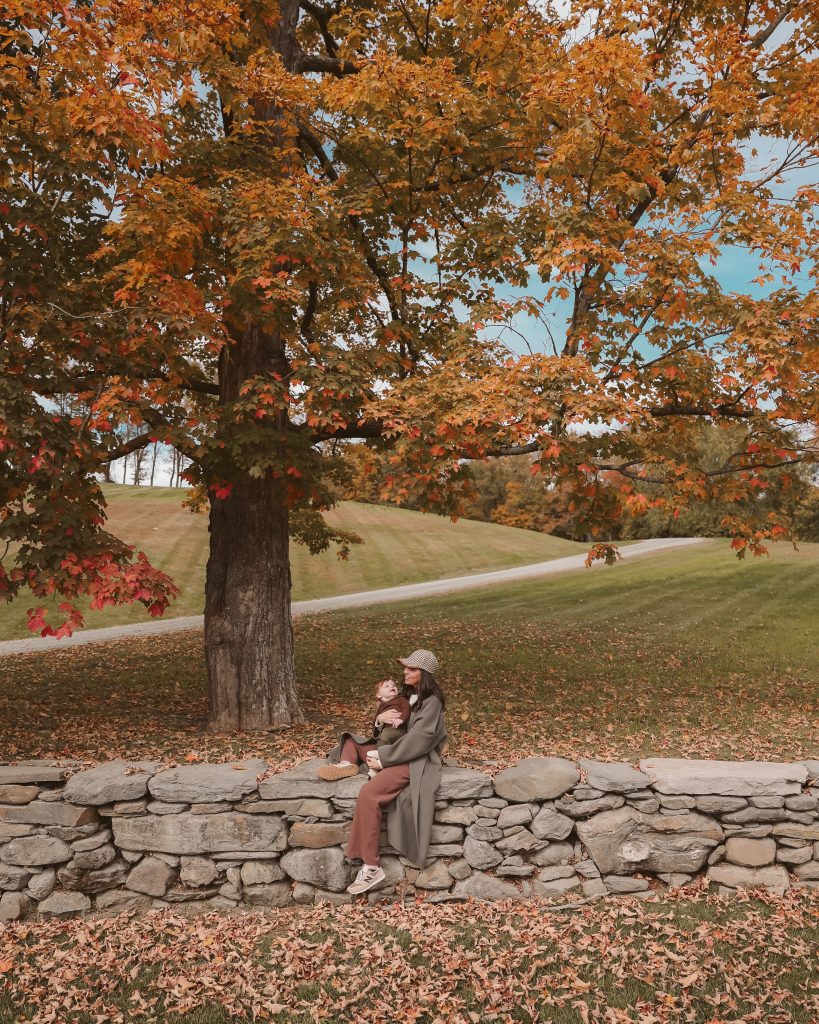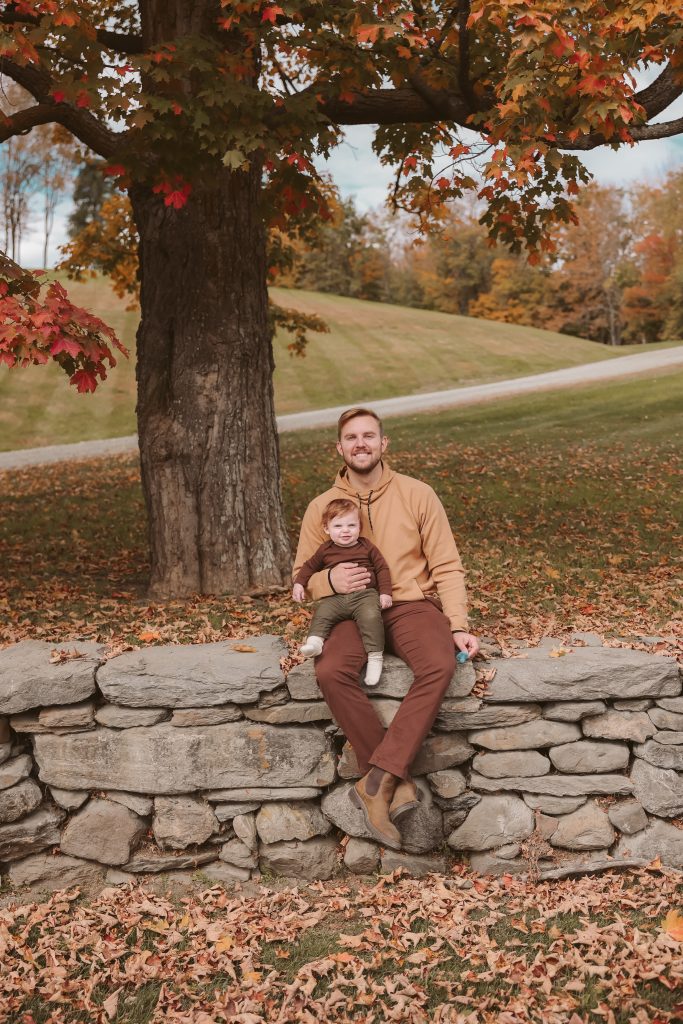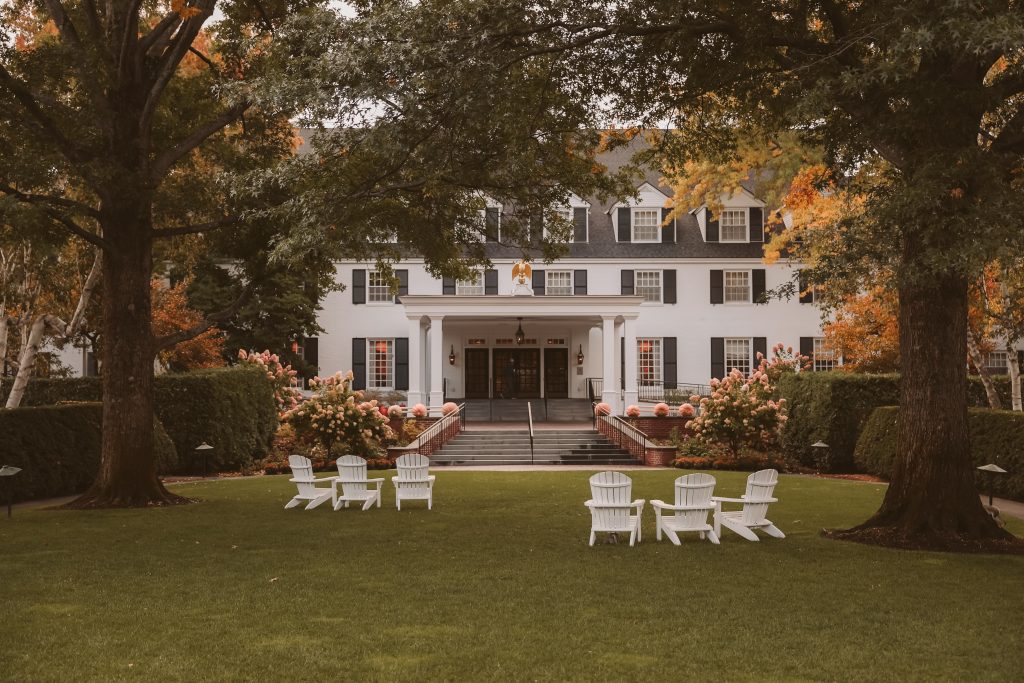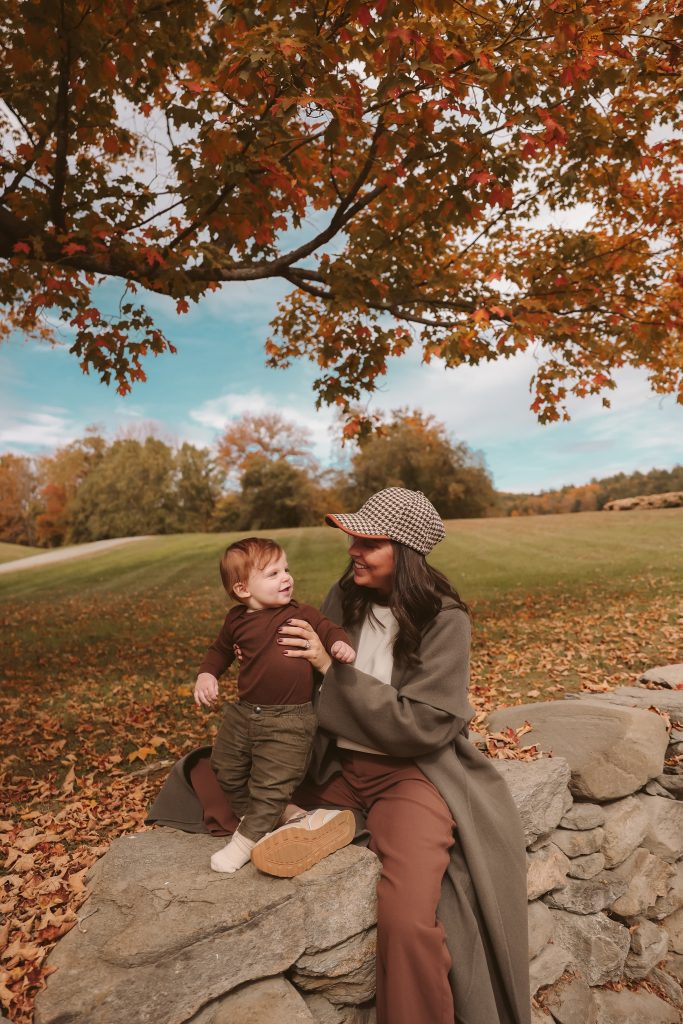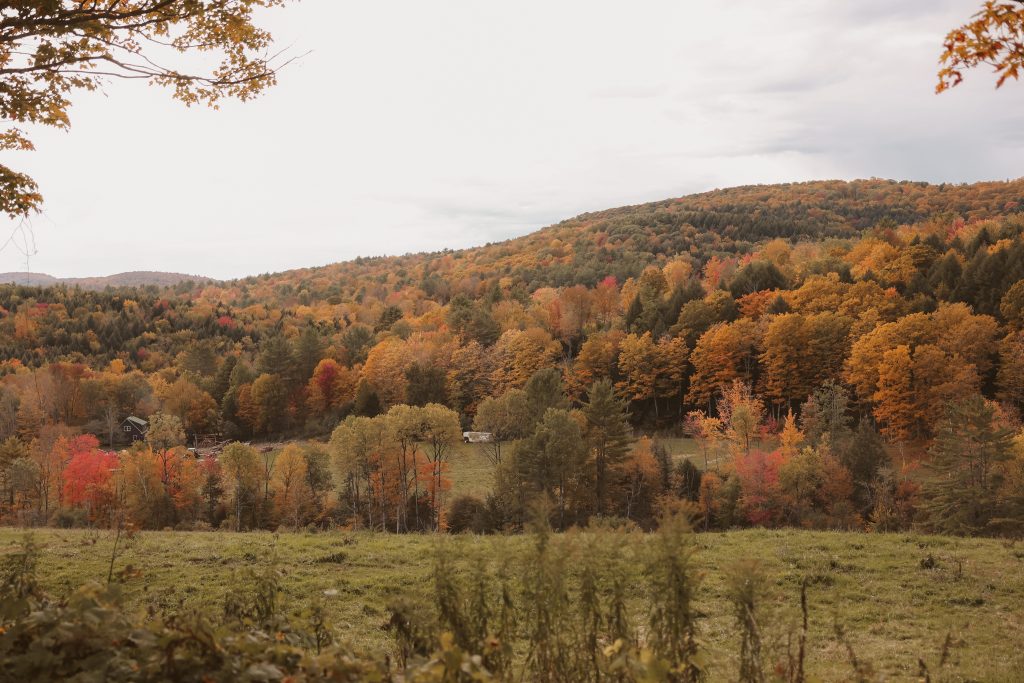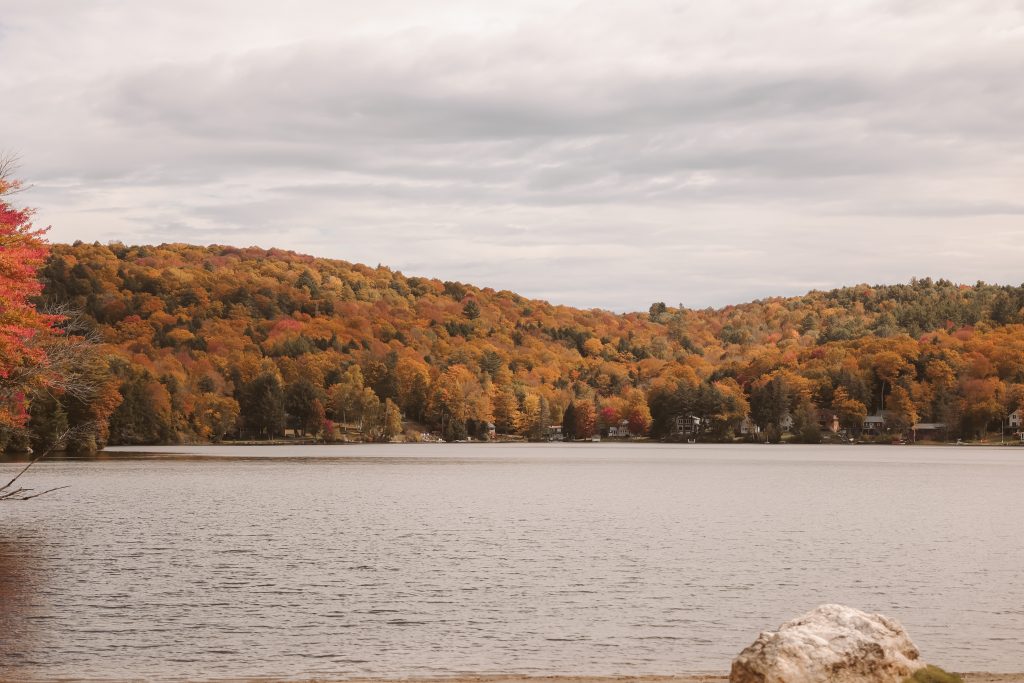 Other Fun Things 
Part of the allure and fun of Woodstock is just how beautiful everything is, the history, and the slowdown in pace of everyday life (especially for us coming from New York). We tried to take as much time as possible to slow down and enjoy the sights. Like the Covered Bridge heading out of downtown, the river that runs right along the town, and the people that are always there to lend a helping hand or a smile. The town was very family and pet-friendly. I hope everyone gets to experience the blissful nature and idyllic surroundings that Woodstock gives its residents and visitors.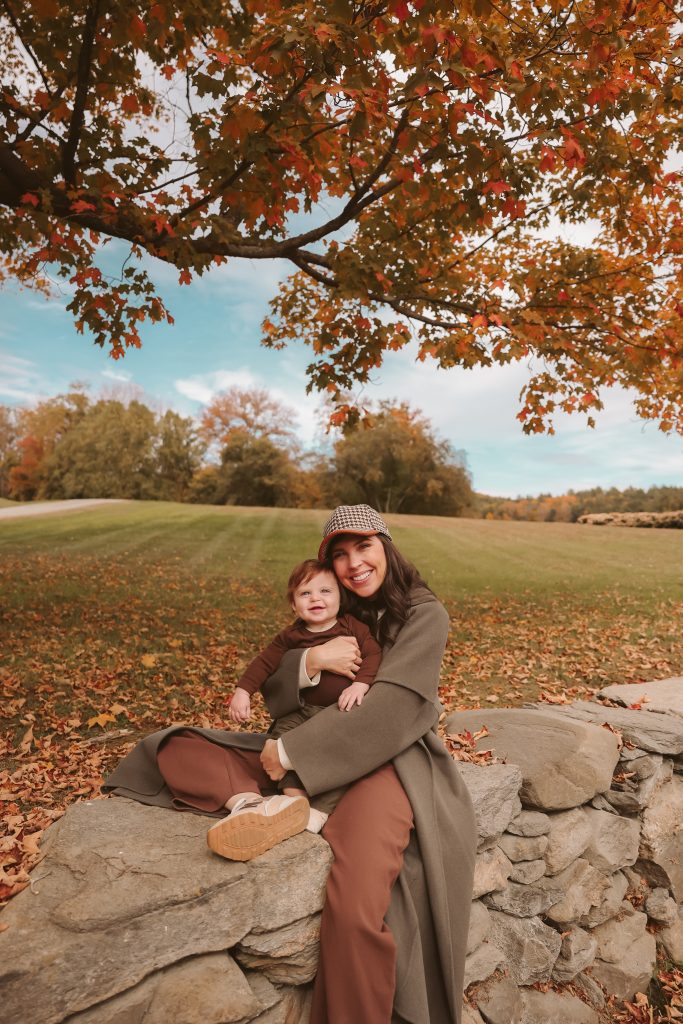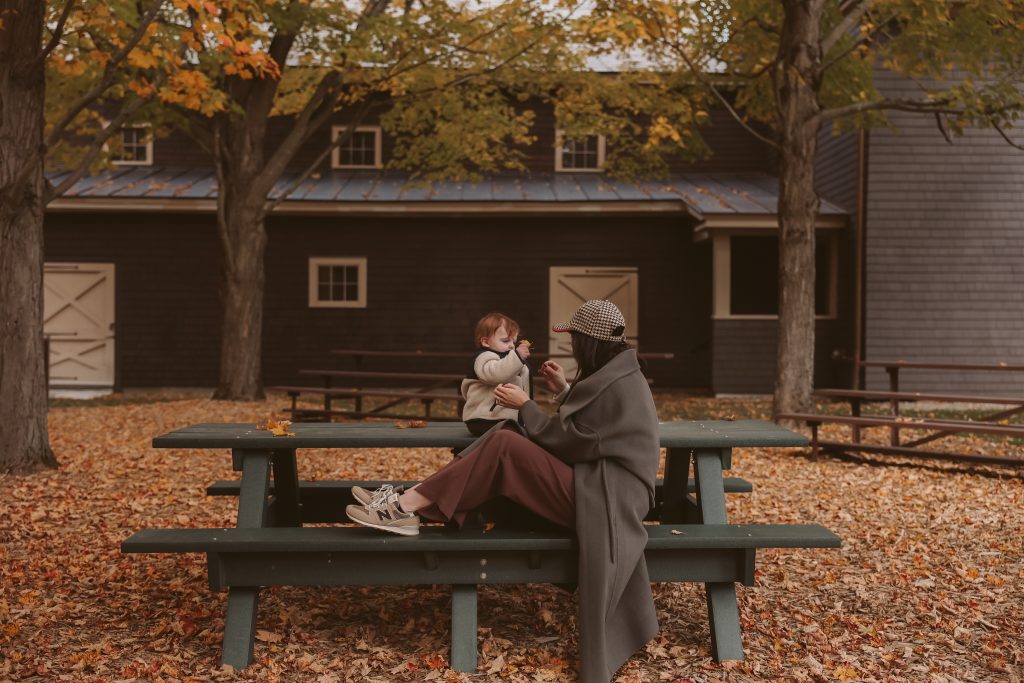 I would love to hear your favorites from your visits to Woodstock in the comments! We will absolutely be visiting this winter.