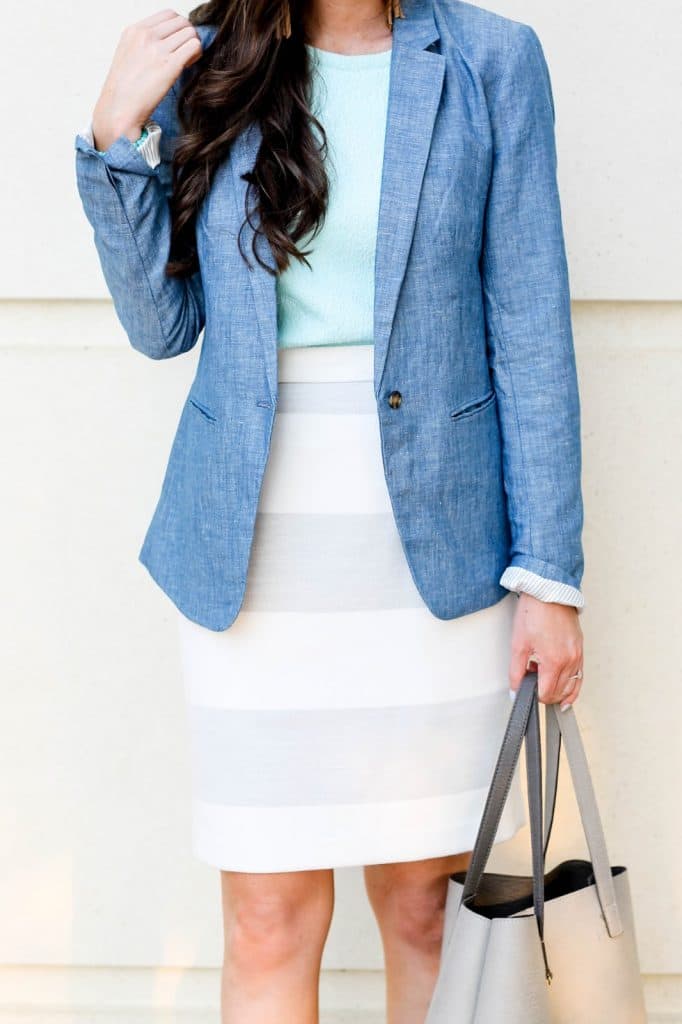 I'm back with another midweek business chic look since we're halfway to Friday! I hope y'all are having a great week. One little thing that makes my work days significantly better is having a couple chic workwear staples, like this
striped pencil skirt
and this
tank
. I love how I can wear them both with an enormous selection of skirts and tops and although they are pricey, they will definitely be worn enough times to make it worth it!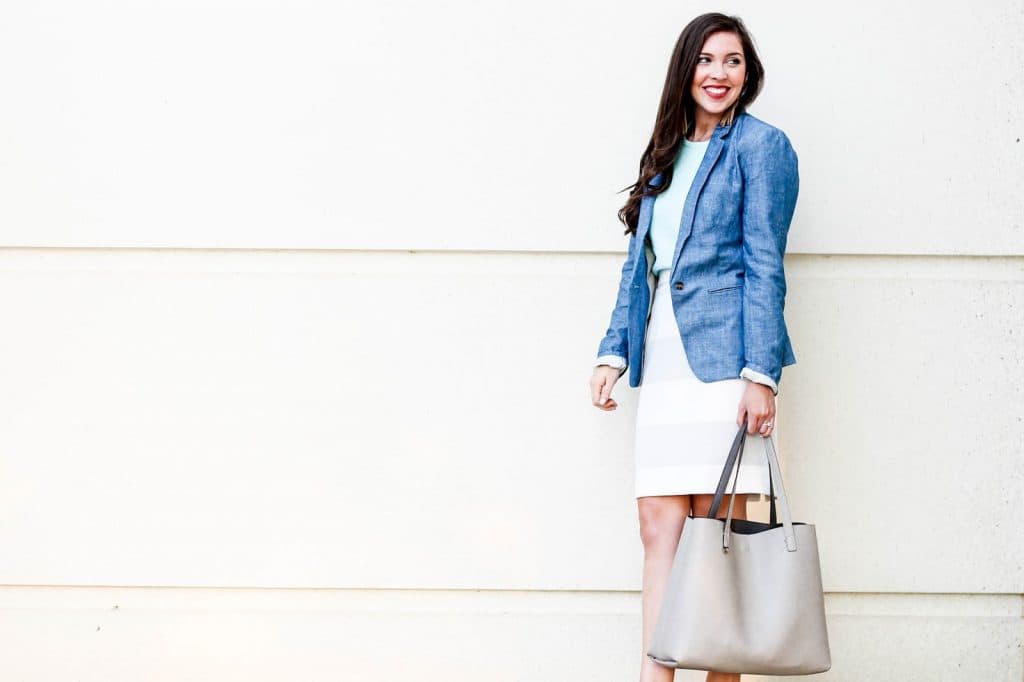 In addition to this blog, I also have a full-time job which requires me to visit at least 50 physicians offices each week. Since I always have to be dressed nicely, this
striped pencil skirt
gets worn at least once each week! In other random news, I have become addicted to listening to podcasts since the majority of my days is spent driving around. They are so fun and I love feeling like I'm always learning something new. I've been listening to one specific one called "How They Blog", "Elise Gets Crafty", and "The Lively Show".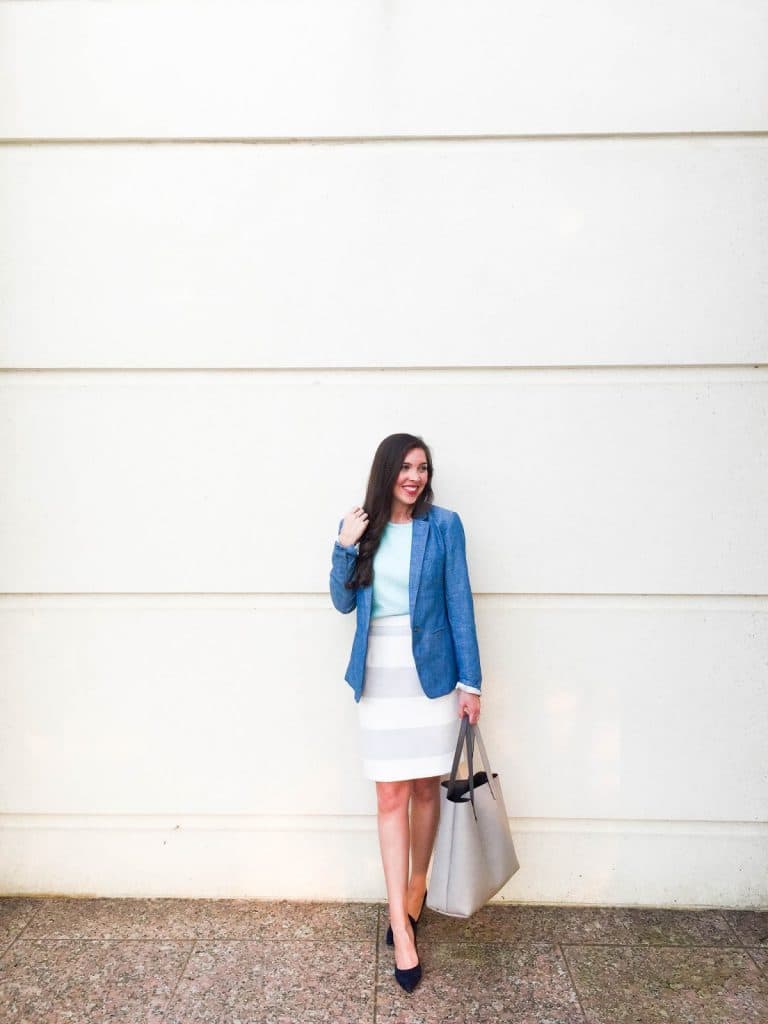 Get This Look:
Do y'all have any podcast favorites? I'd love to check them out! Thanks for stopping by PITP.
xo, Shelby