I have to say, this weekend was one of my favorite weekends EVER.
TJ planned a birthday-day on Saturday since my real birthday is on a Tuesday this week. A while back he told me to not make any plans for the 24th because we'd be going somewhere fun for the day. He was too excited to keep the secret for long but we ended up taking an early flight to Chicago and spent all day Saturday exploring the beautiful city! I will share details on our itinerary later this week but it was an incredible trip! Every part of the day was so much fun.
Today I wanted to share what I wore since it was a unique type of day, full of a lot of walking! We arrived to Chicago at 7:00am and I knew we would be walking around all day (according to TJ's fitbit – 31,000 steps) so I had to really think about what I would wear. Would it be cold on the plane? Would it be cold in Chicago? Would jeans be too hot? I was proud of my strategic outfit choice – a pair of denim shorts to stay cool, a simple v-neck tee, some comfortable sneakers for walking, and the softest cardigan from Chicwish that I could keep on or take off depending on the weather.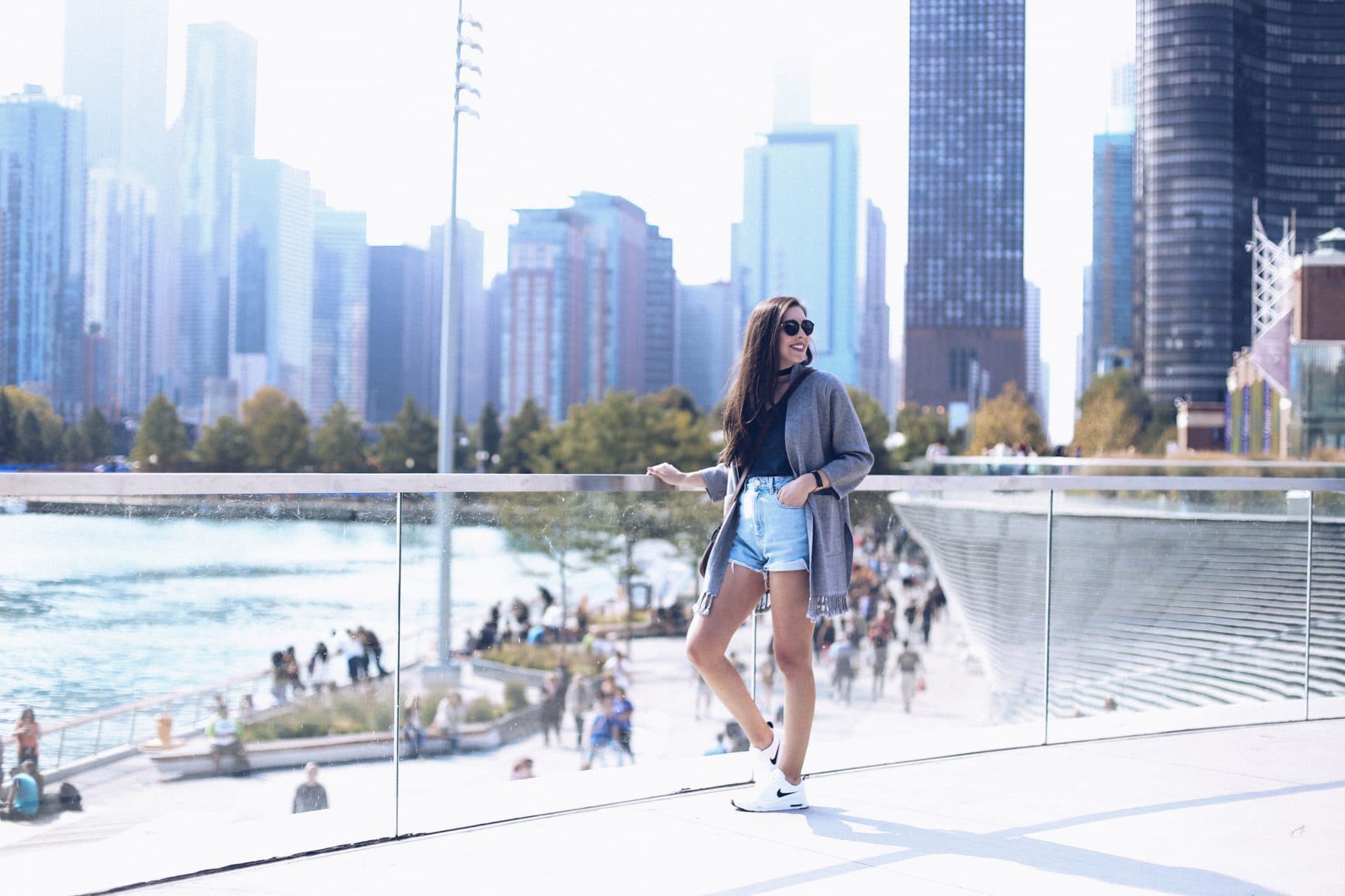 I can't wait to share all the places we ate and the things we did in Chicago. It was seriously the best early birthday gift idea. Have any of you ever been to Chicago? I'd love to hear your favorite places!
Hope y'all had a great weekend. Here's to a happy and not-too-long week!
XO, Shelby