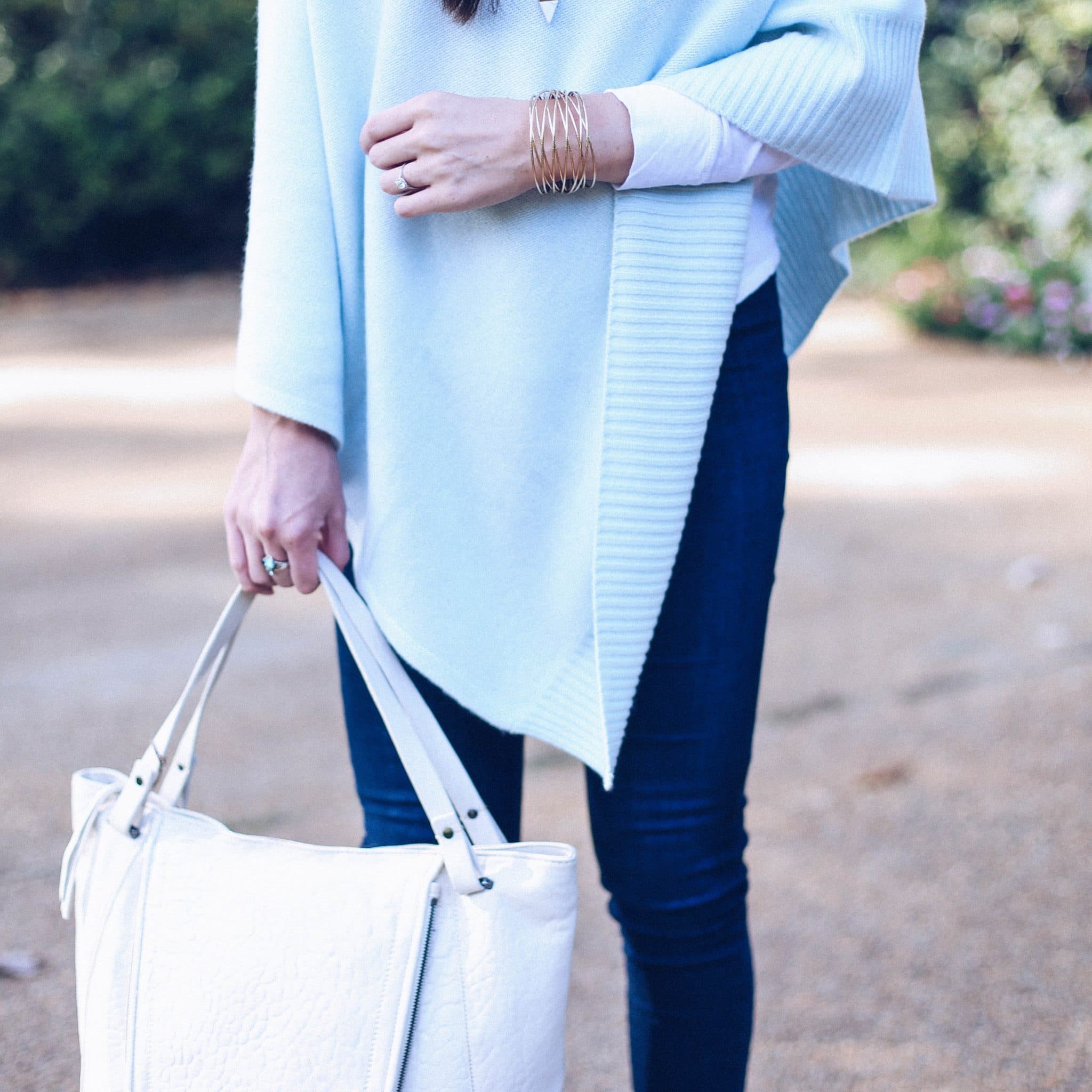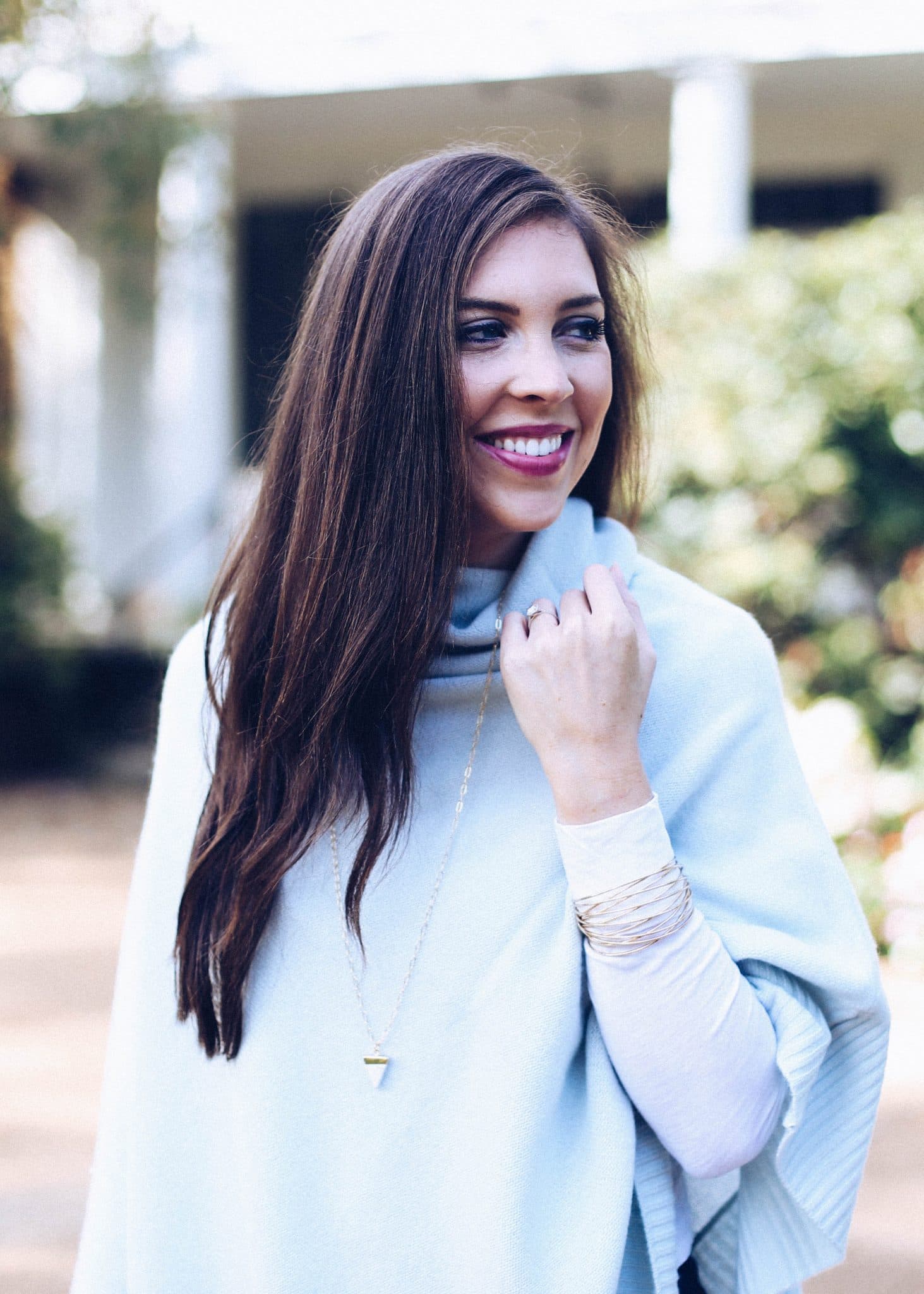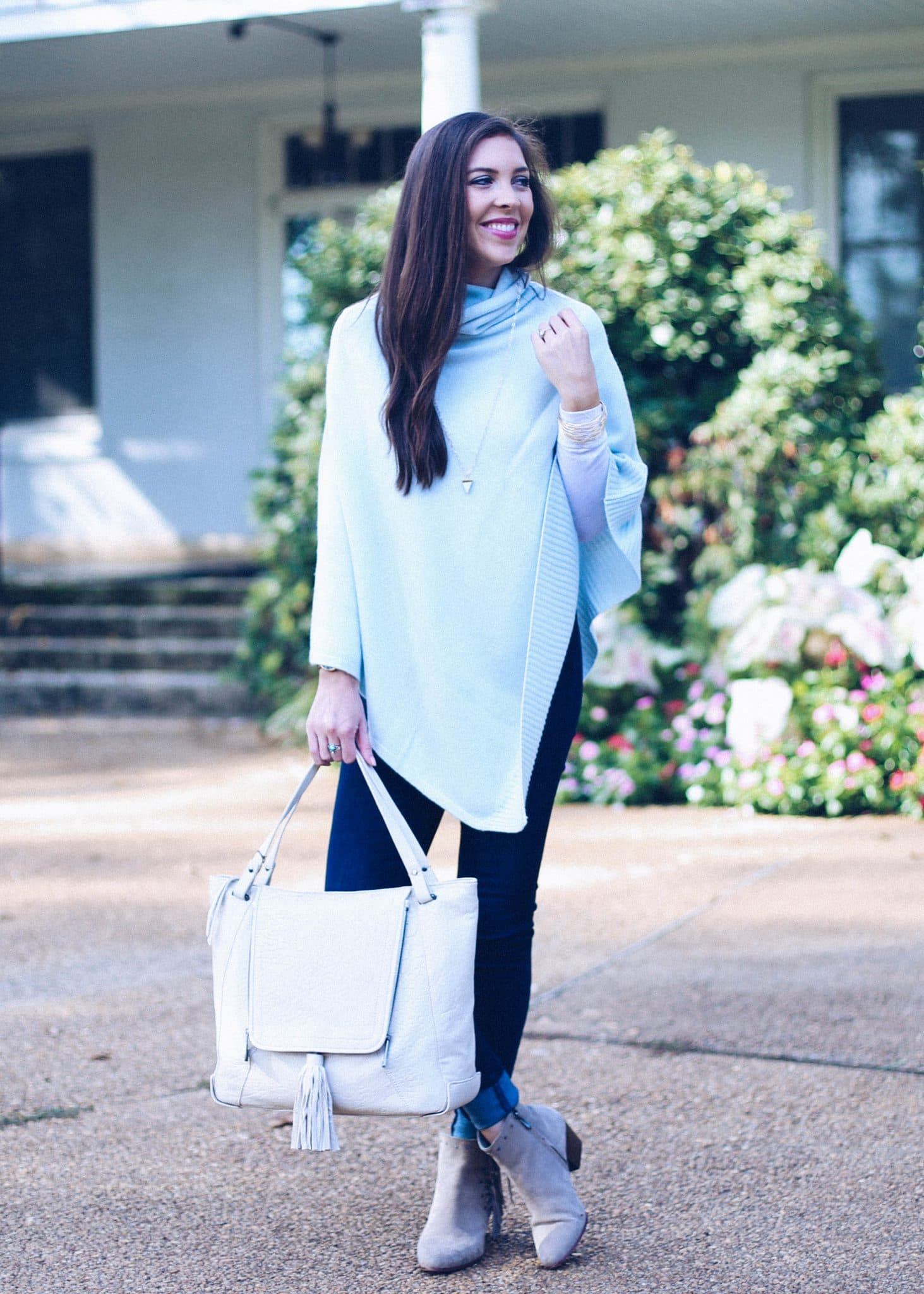 I hope ponchos never go out of style.
I've always loved a good poncho. It's the closest you can get to wearing a blanket out in public without actually wearing a blanket and there really isn't a cozier thing to wear! While shopping around 'the village' the other day, I found the poncho of my dreams. If you've ever walked into my apartment, it doesn't take long before you can tell which colors I gravitate toward. This soft powdery blue caught my eye from the other side of Lori + Lulu and I was able to put together a comfortable and casual fall outfit with a few favorite Moon and Lola pieces of jewelry. I loved the laid back yet luxurious feel that Lori + Lulu had… lots of loose and comfy clothing but all made with the finest material. I'm also so excited to see the cooler, more fall-like temperatures this week and finally a week of no more rain!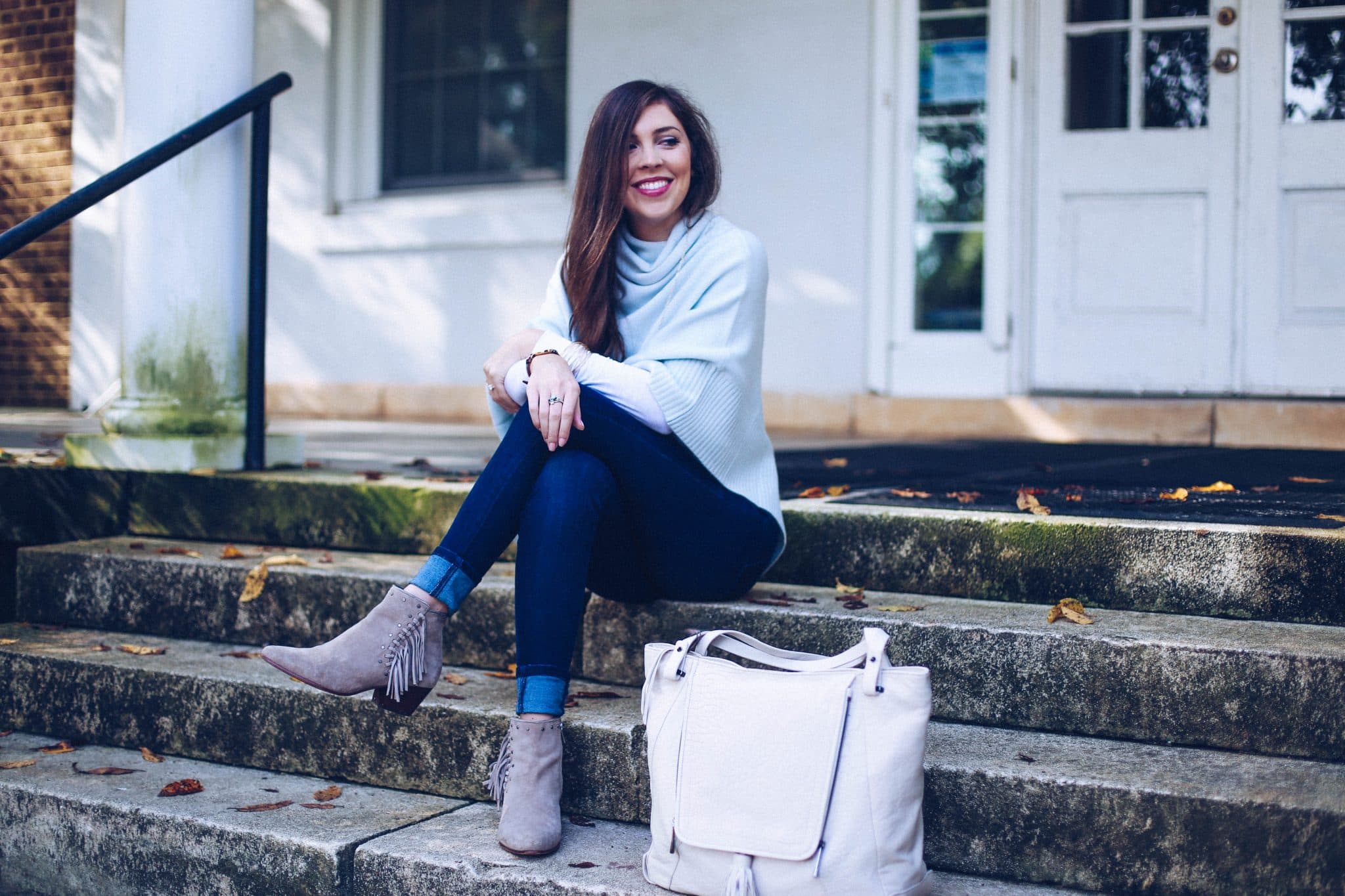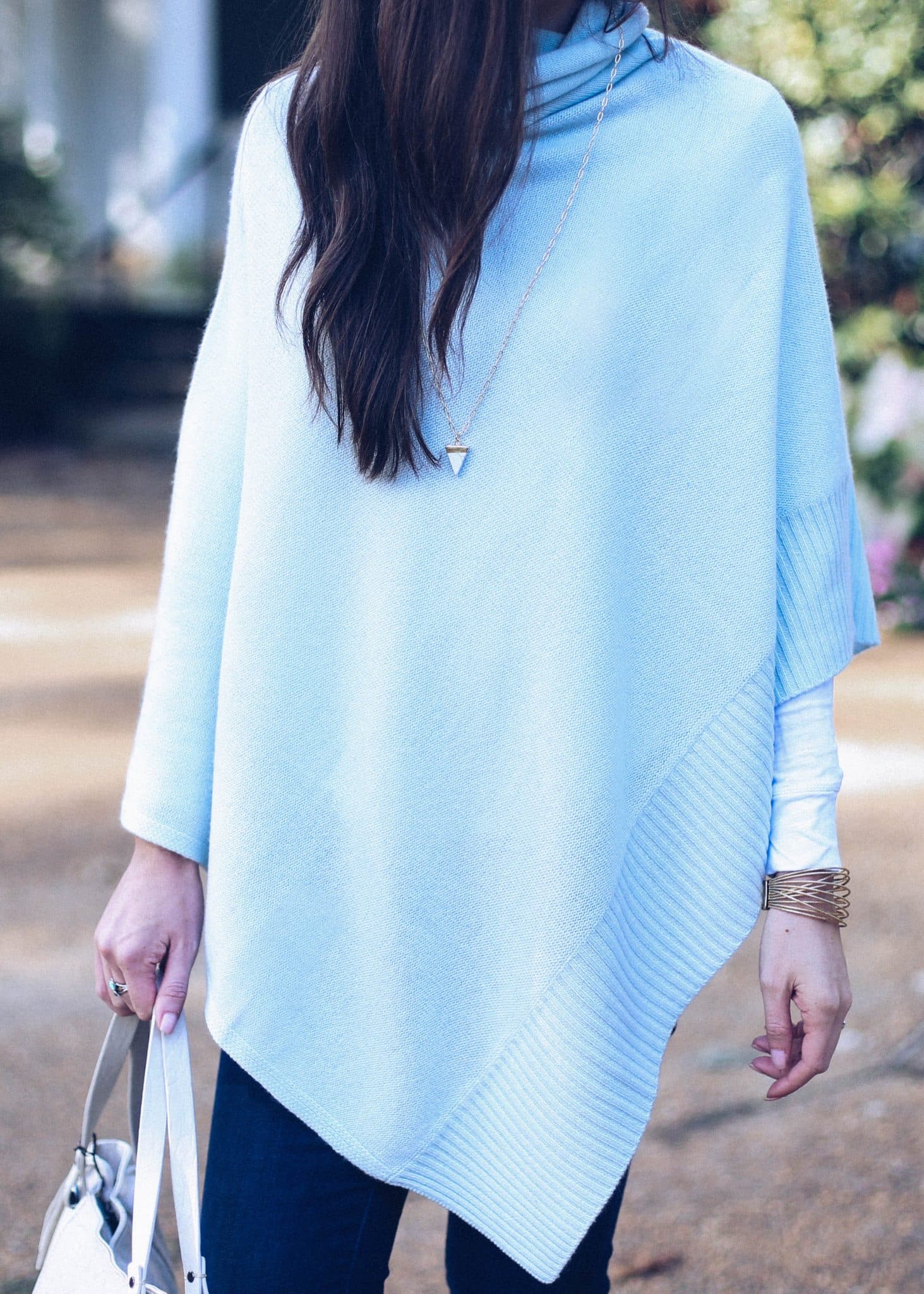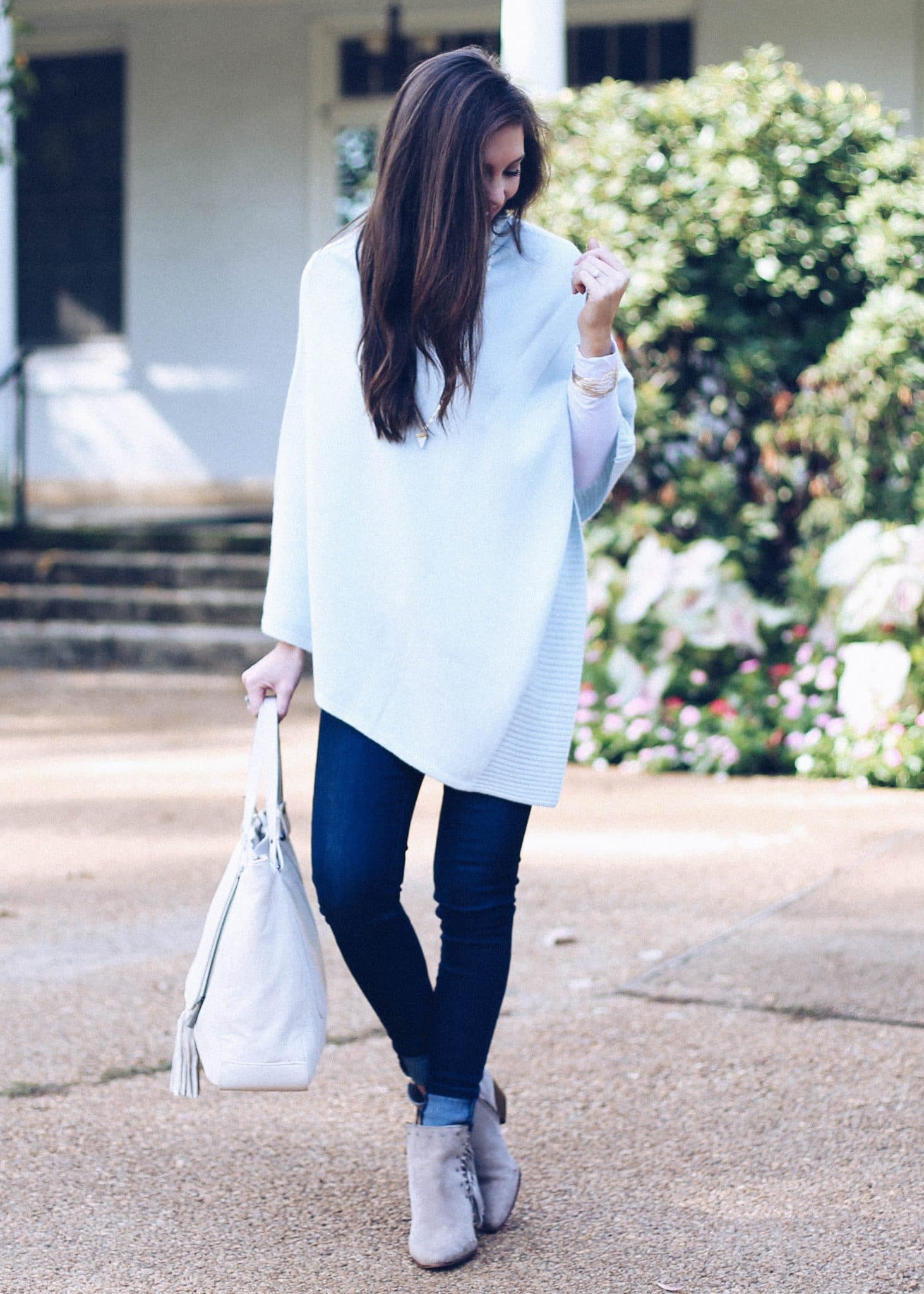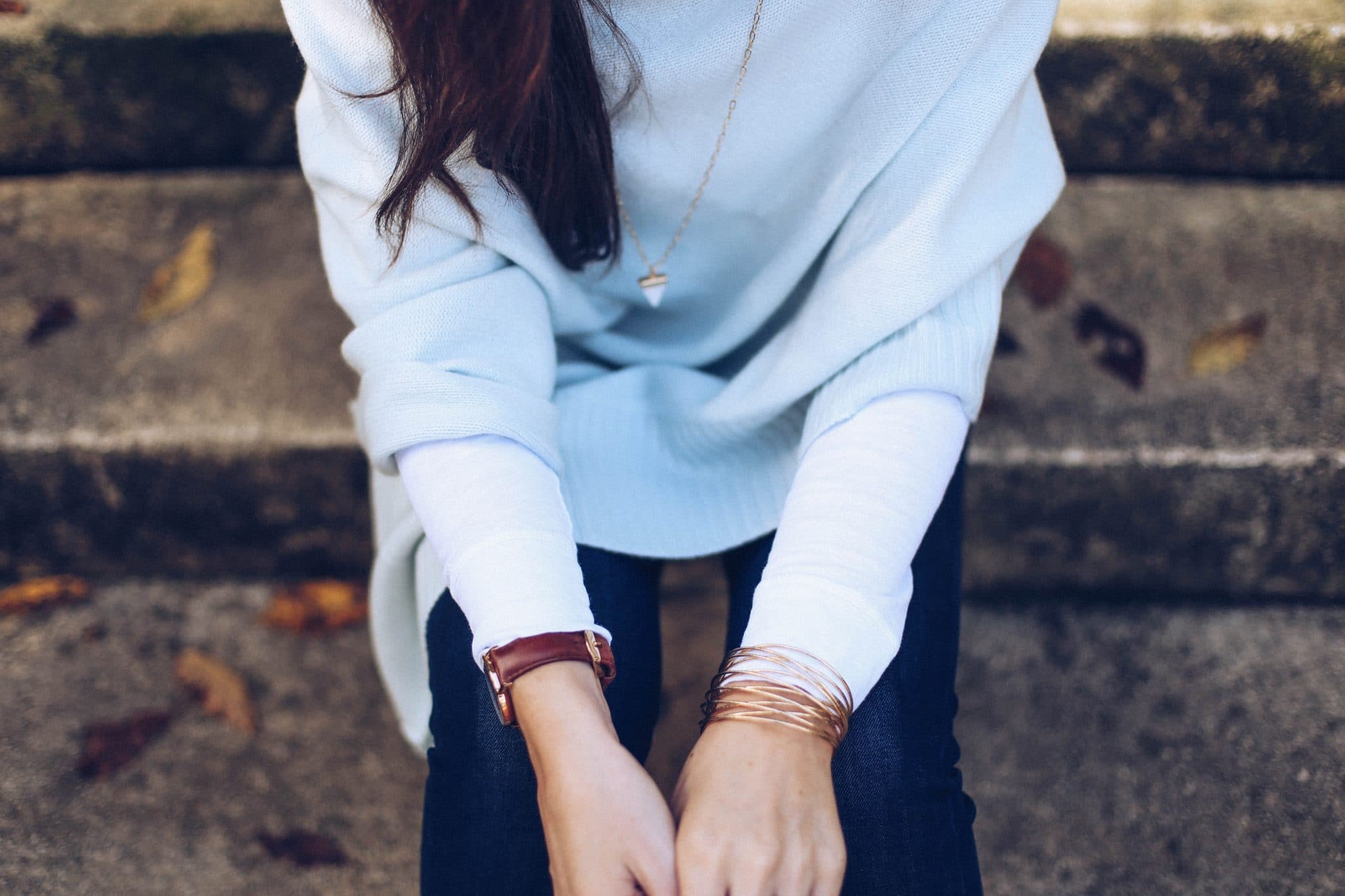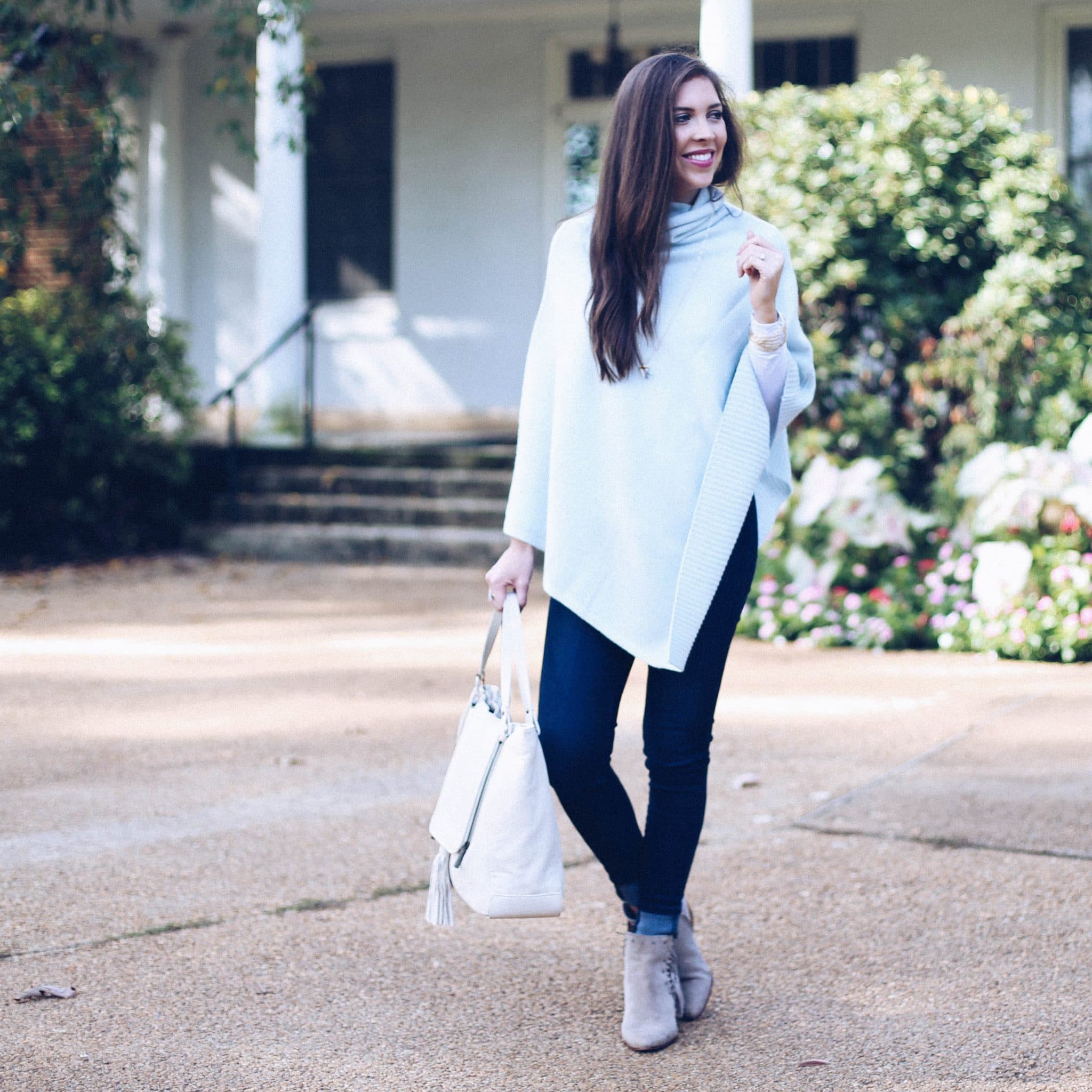 I love shopping around Cameron Village simply because you can find everything you're looking for in one place and find things you wouldn't be able elsewhere. I'm not a huge jewelry person but I do love simple, minimalist pieces like this delicate 'Mendoza' collection from Moon and Lola. To add a little bit of detail to your big cozy ponchos, opt for a longer necklace with a pendant or charm at the bottom to complete your look!
I hope everyone had a good weekend! I don't think I left my apartment once on Saturday but I feel so well rested after this weekend. Lots of dog cuddles, baking, tv-show watching, and fall candle burning were involved… can't go wrong with those!
XO, Shelby

This post is sponsored by Cameron Village; however, all opinions are my own.