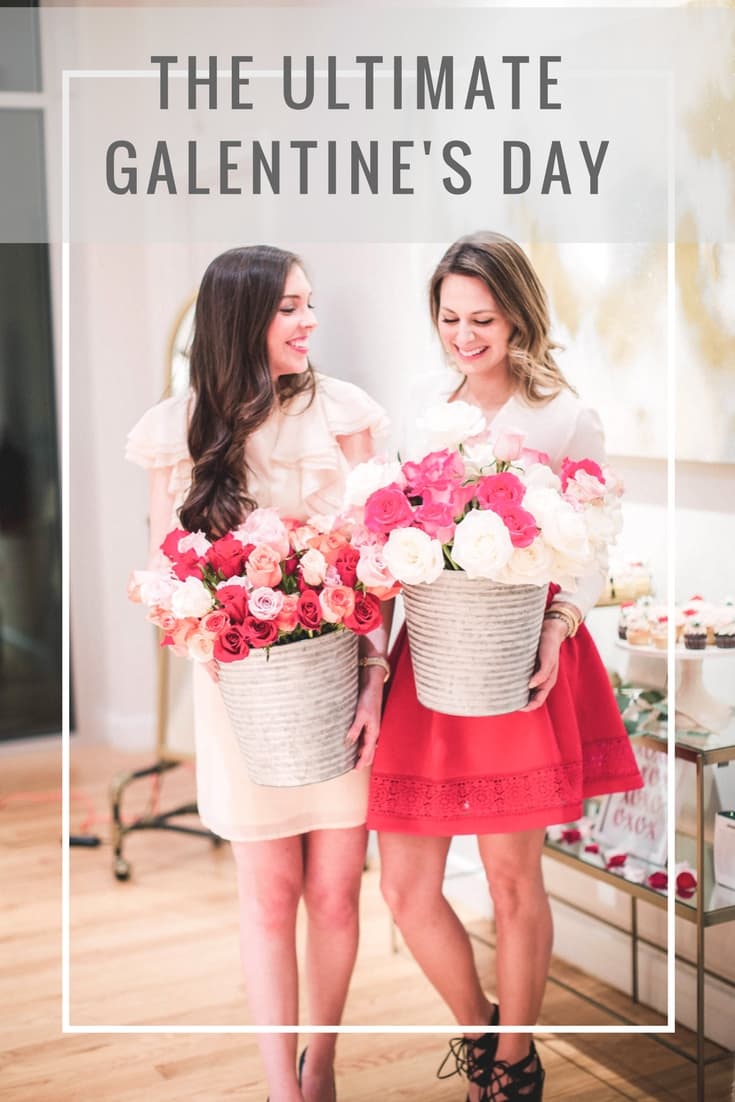 Well, it is officially February which means a few things: 1) We are almost 4 months until the wedding (so exciting!), 2) we still have a lot of winter time left to go and 3) we're two weeks away from Galentine's Day! A year ago, I was planning a fun Galentine's party with my friend, Zelle, and Kendra Scott. It ended up being such a successful celebration and, although this year's can't compete, I wanted to bring back some #throwbackpics and give you all a quick glimpse into how you can plan the ultimate Galentine's Day party.
Galentine's Décor Favorites: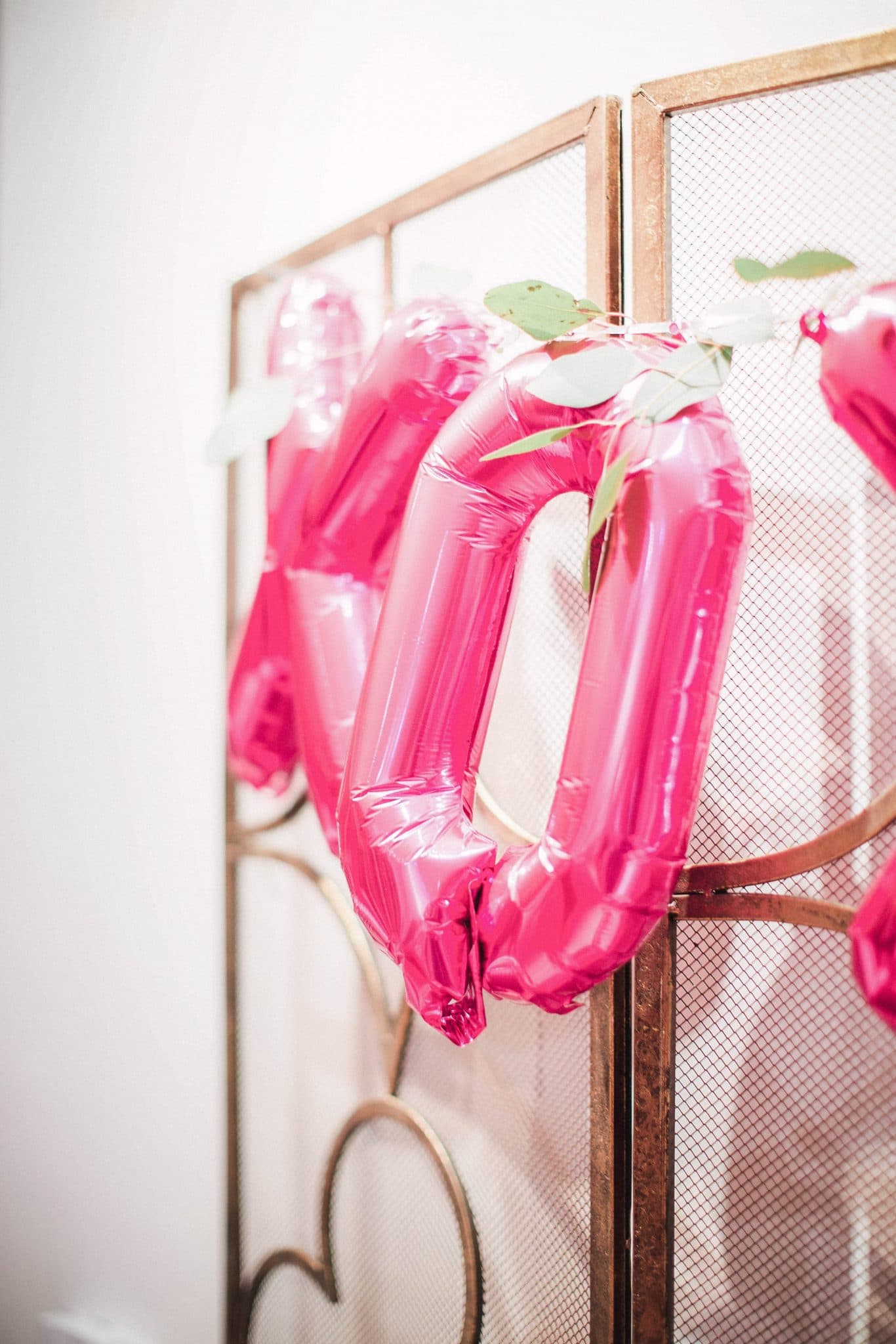 Step 1: Invite All of Your Gal's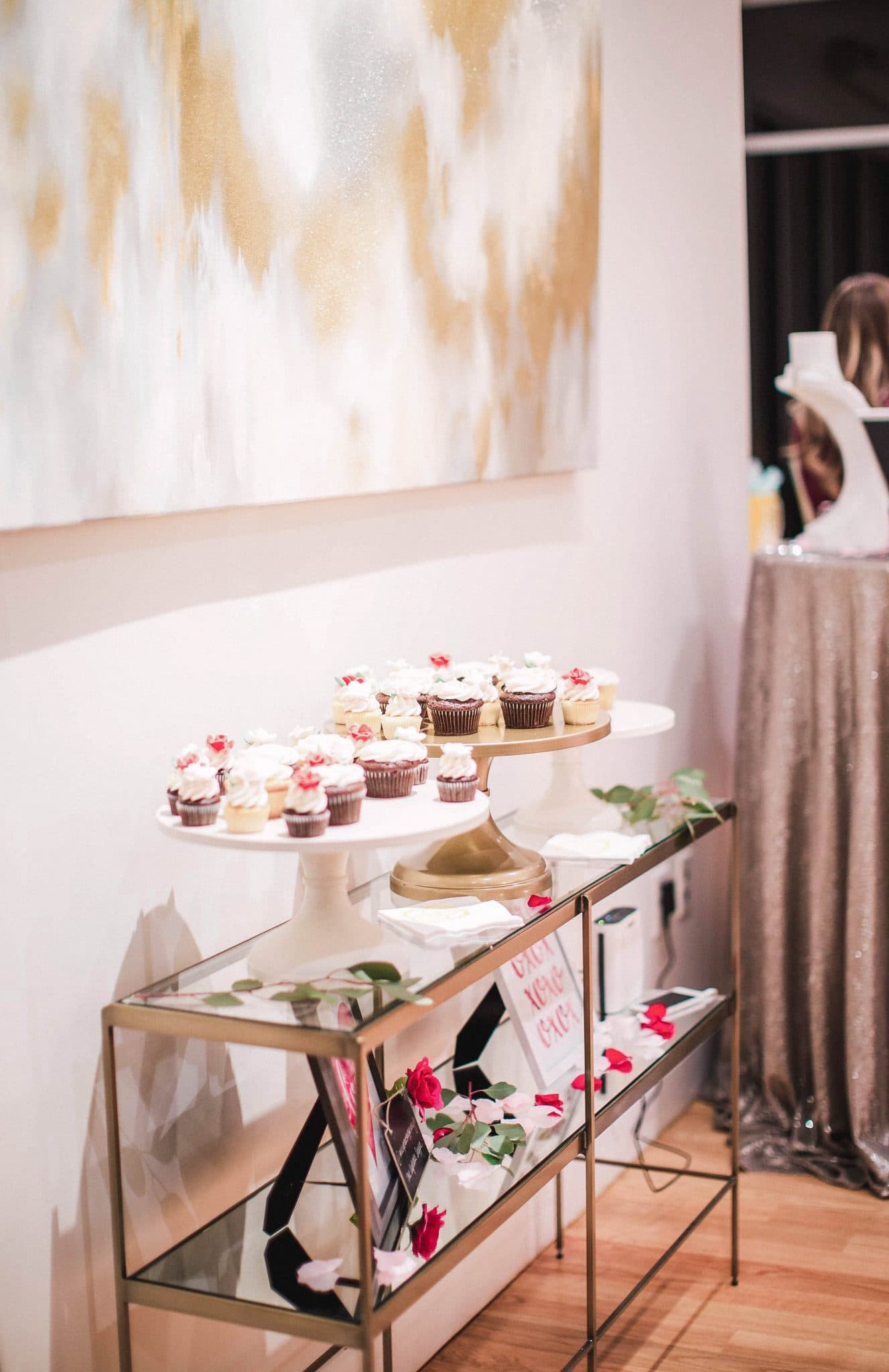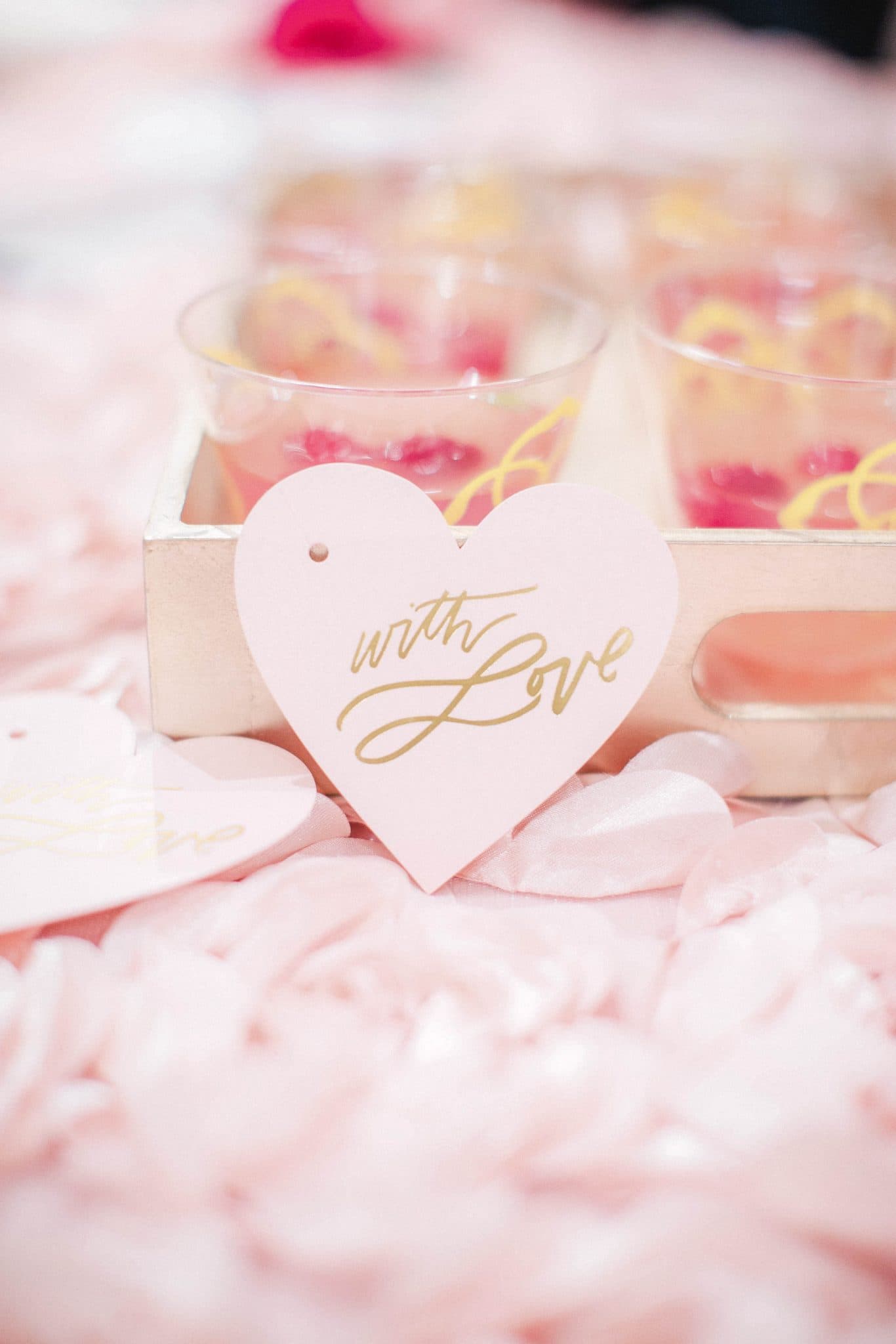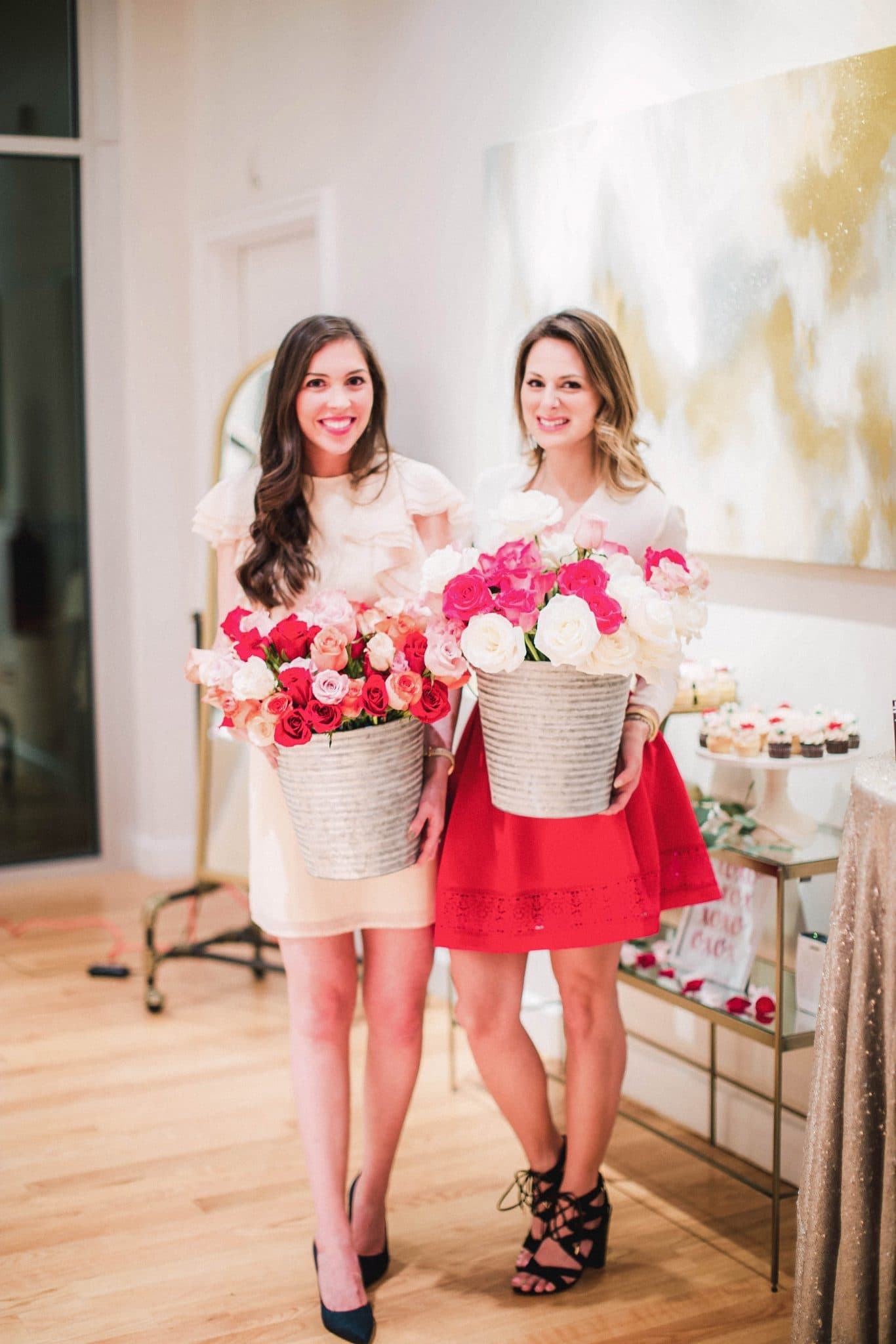 Step 2: Plan Some Galtivities… yes, I just invented that word.
You know, galtivities… the kind of activities that gals like to do with each other – watch The Bachelor, get manicures, talk about life, eat delicious food, take photos in a overly festive photo booth. Last year's Galentine's Day included a 'make your own mini flower bouquet" bar, manicures, dressing up in Kendra Scott jewels, and lots of champagne and sweets! You could even have a Galentine's outing to the spa if you're really trying to treat yourself.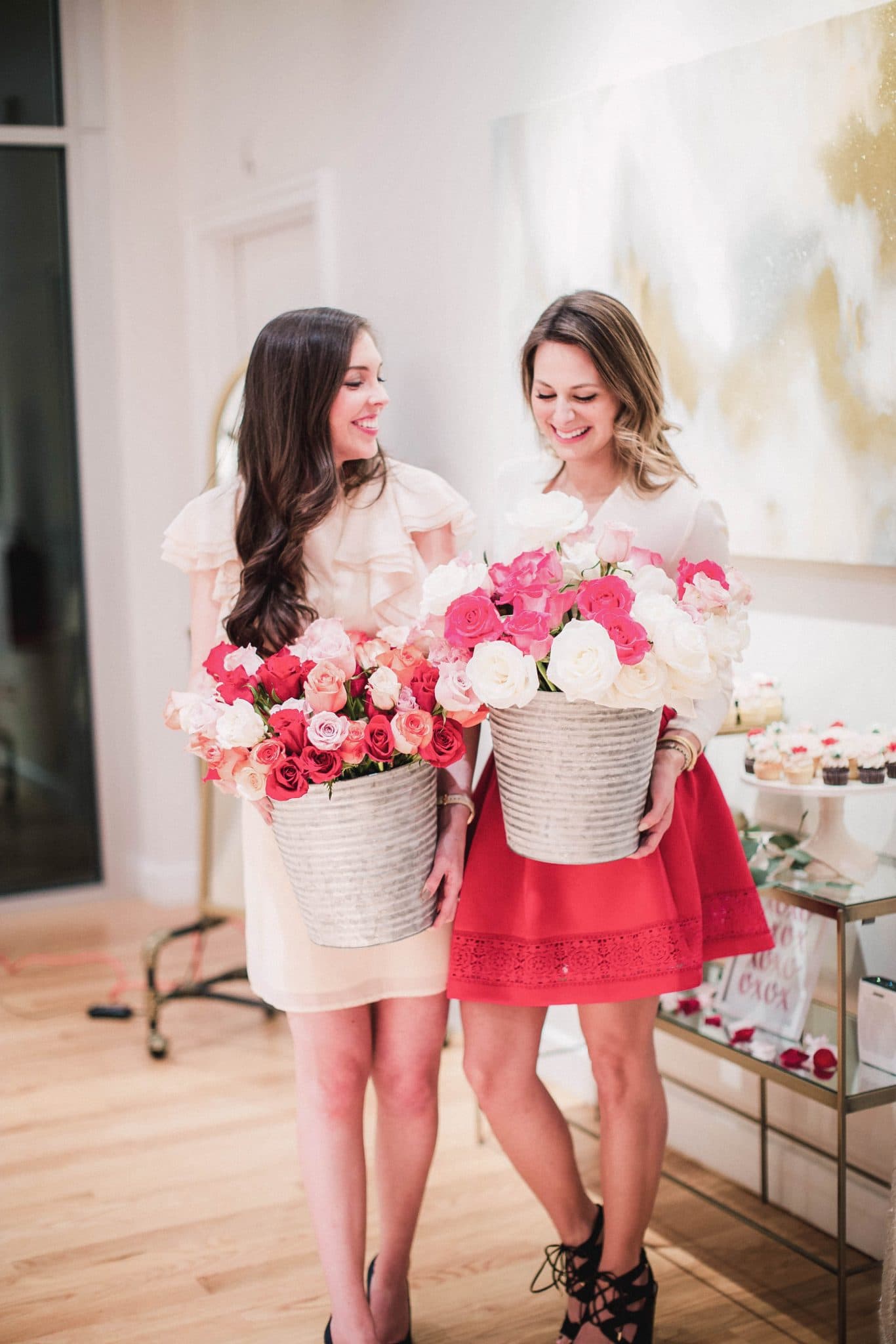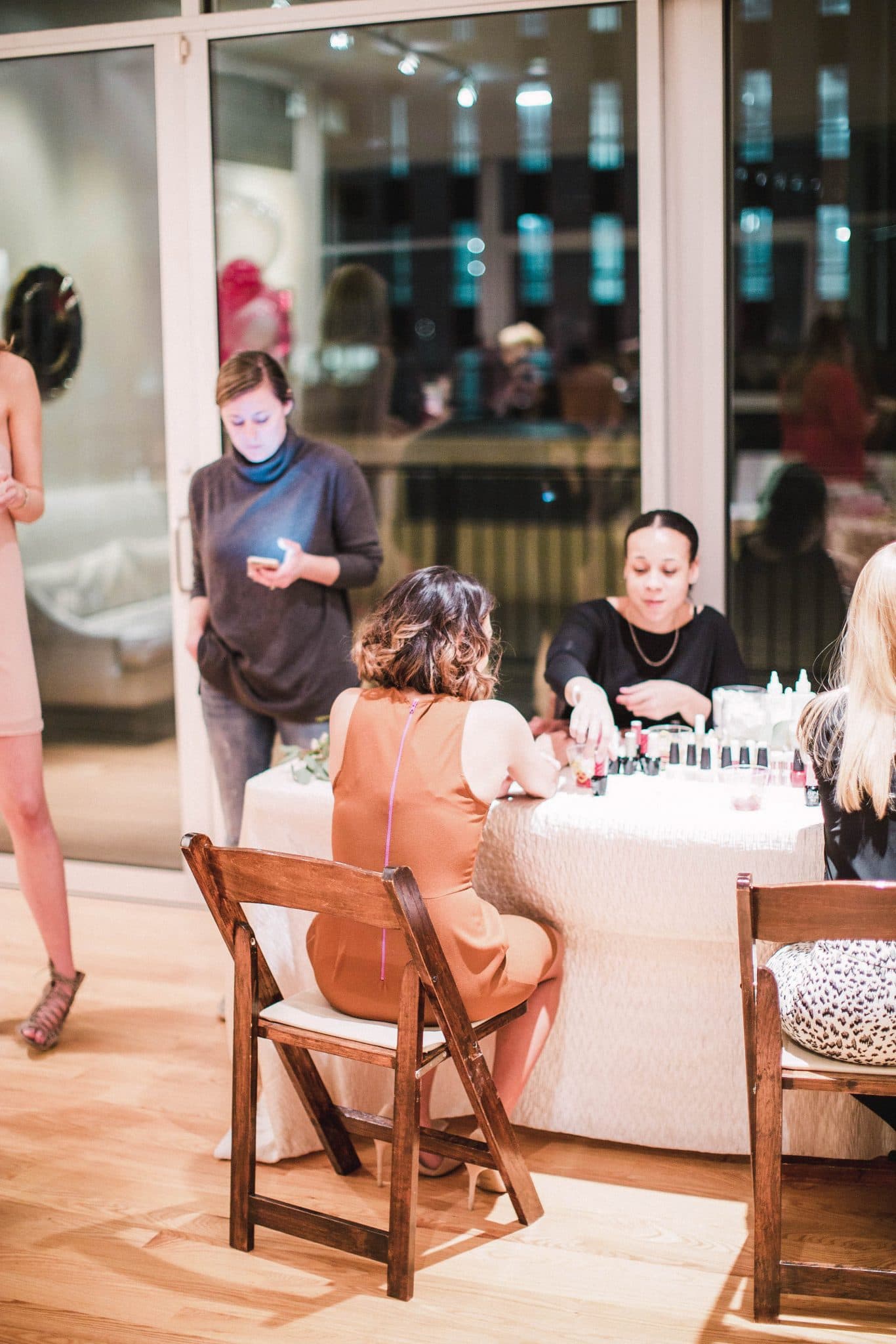 Step 3: Decide on the food. The sweeter, the better!
Bake some cupcakes and pick up some champagne and you'll be all set for the festivities! To make it even more festive, add some berries to the drinks!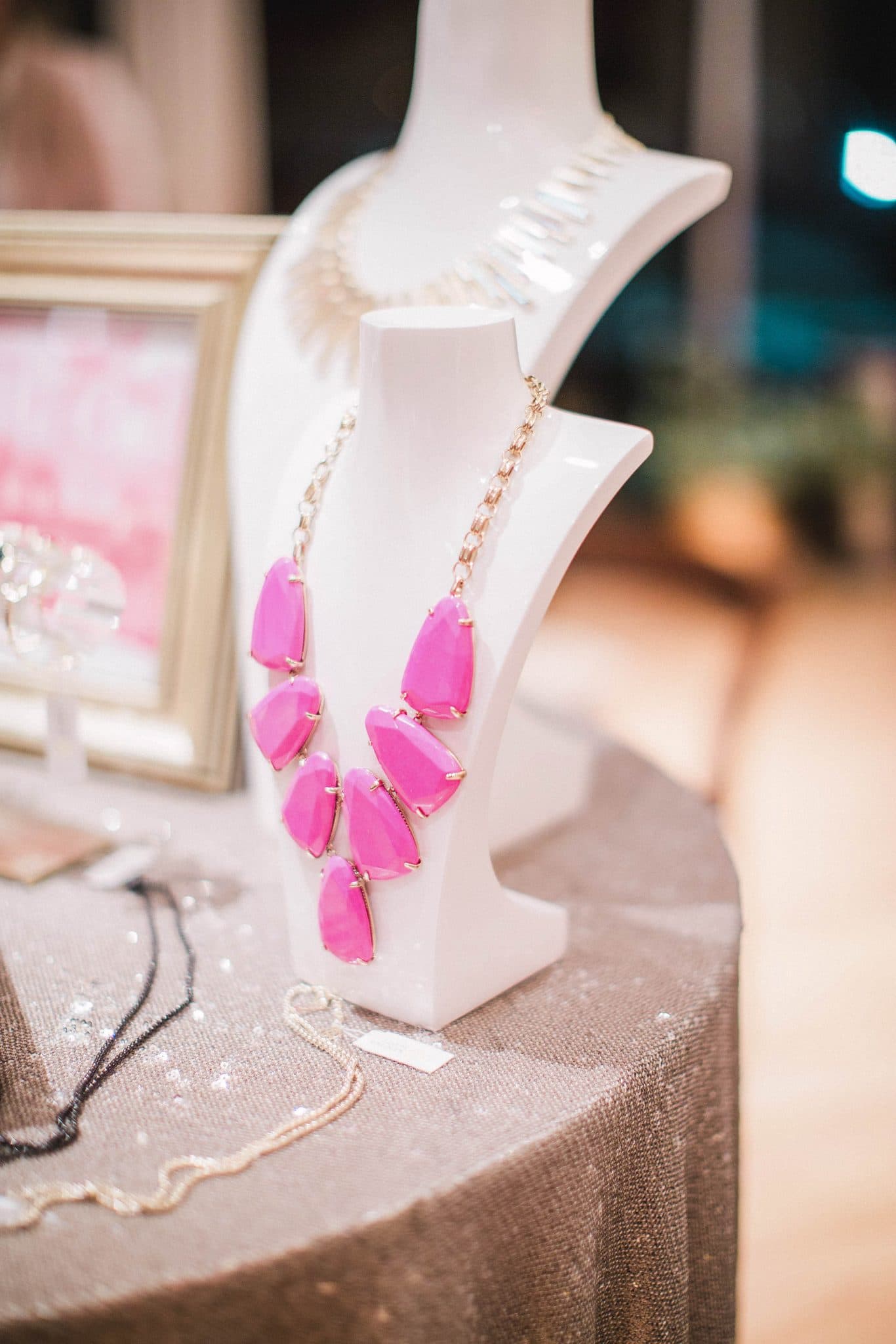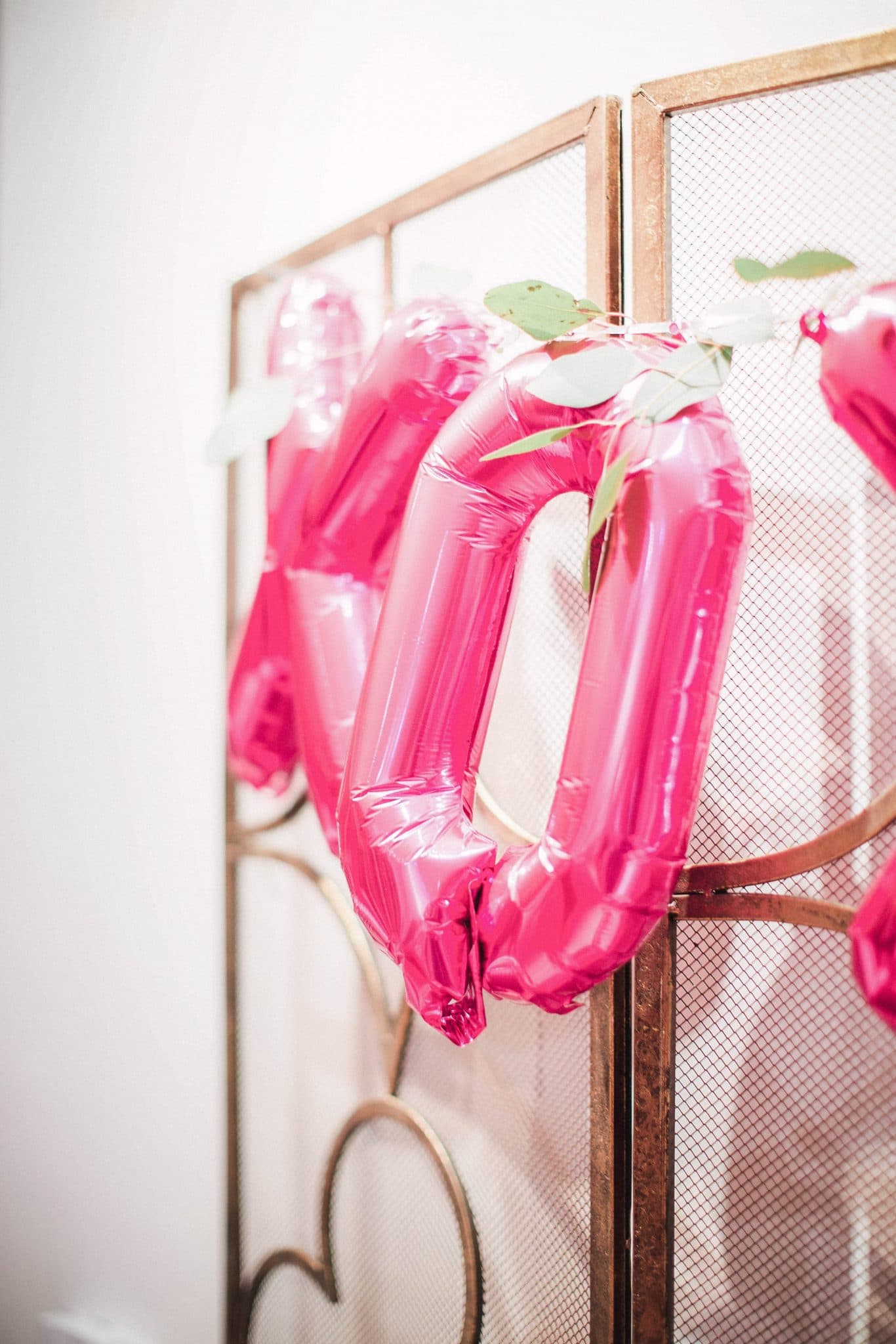 Step 4: Browse the web (or Target aisles) for some cute decorations.
It doesn't take much to decorate for this holiday but have you ever looked on Etsy for Valentine's/Galentine's decor? I could spend hours searching through all of the pink balloons, pretty prints, fuzzy pillows, and more. You can order a cute print like this and a few fun balloons and be good to go!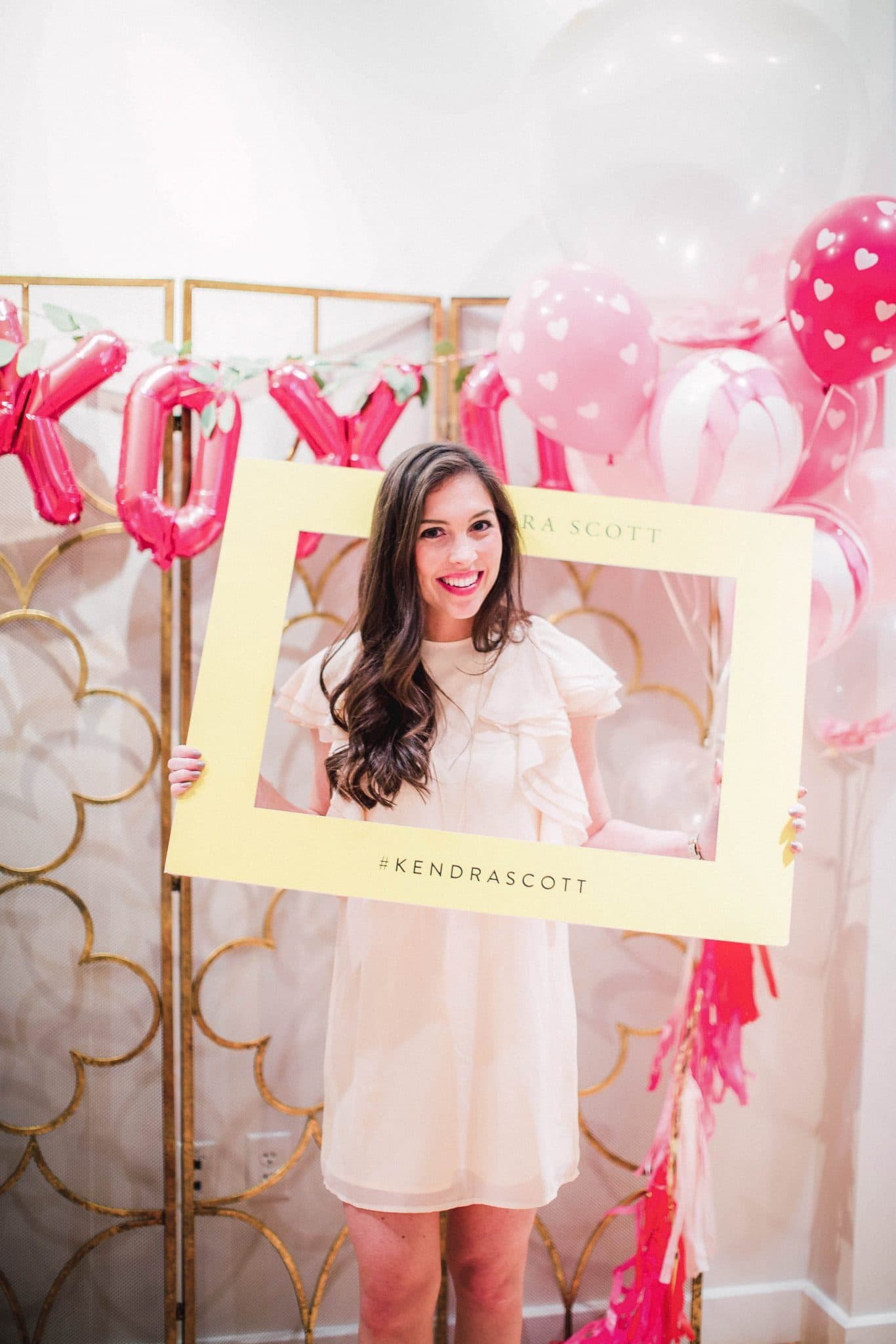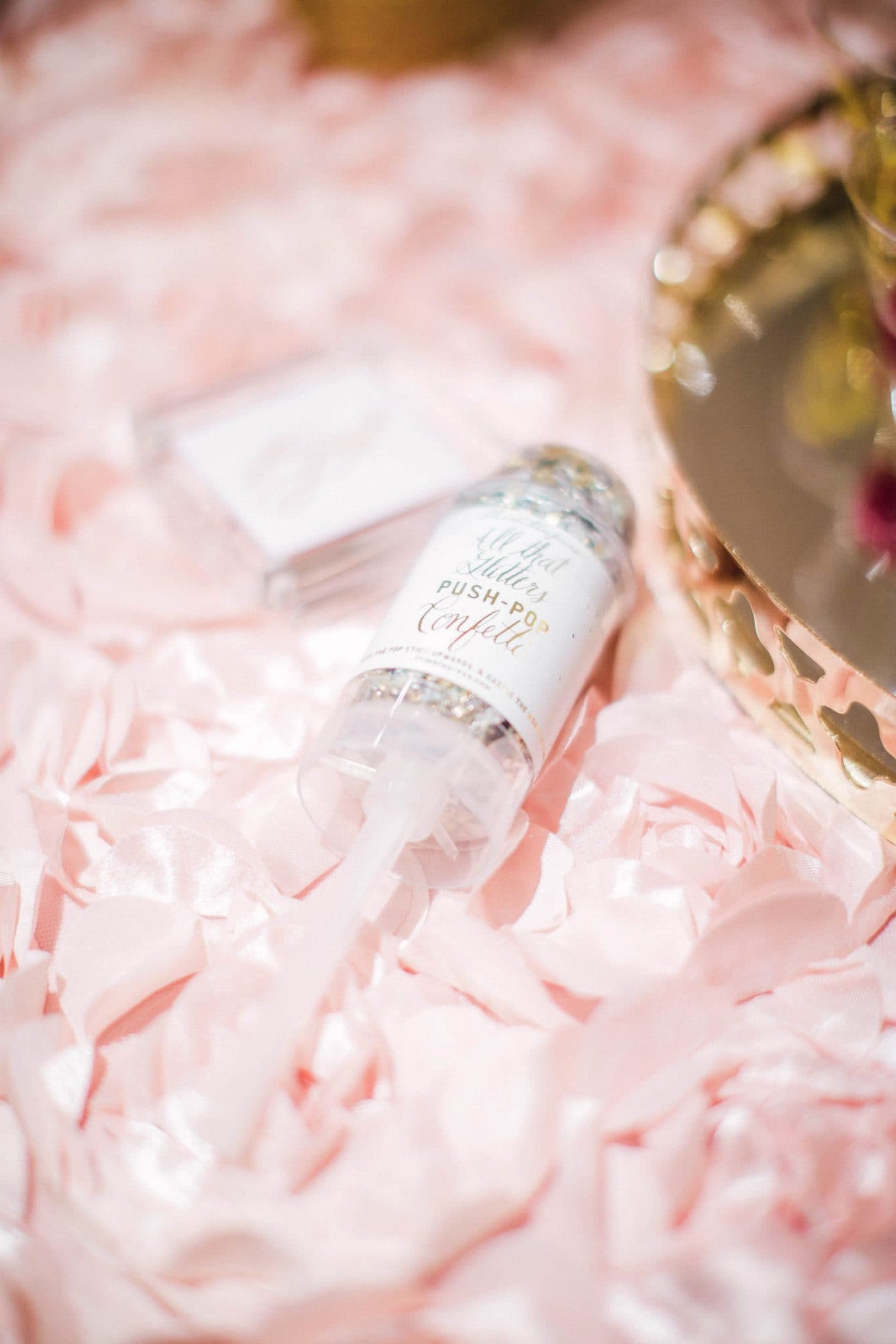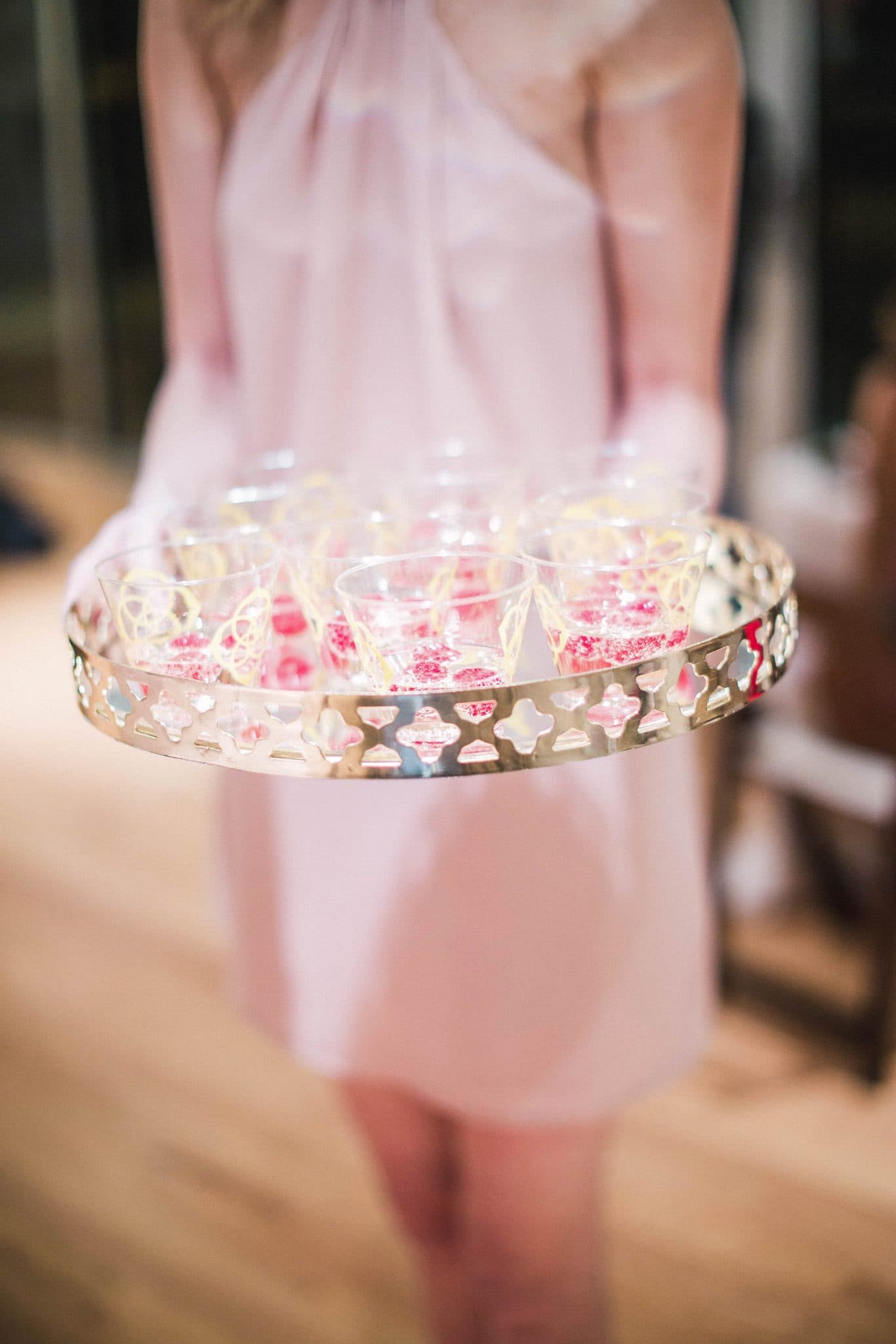 Hopefully this post inspires you to plan a little get-together with some of your favorite girls this month! Special thanks to Megan Kerns Photography again for capturing these photos!
If you want to see more photos, you can find the original post here.
Happy February!
xo, Shelby