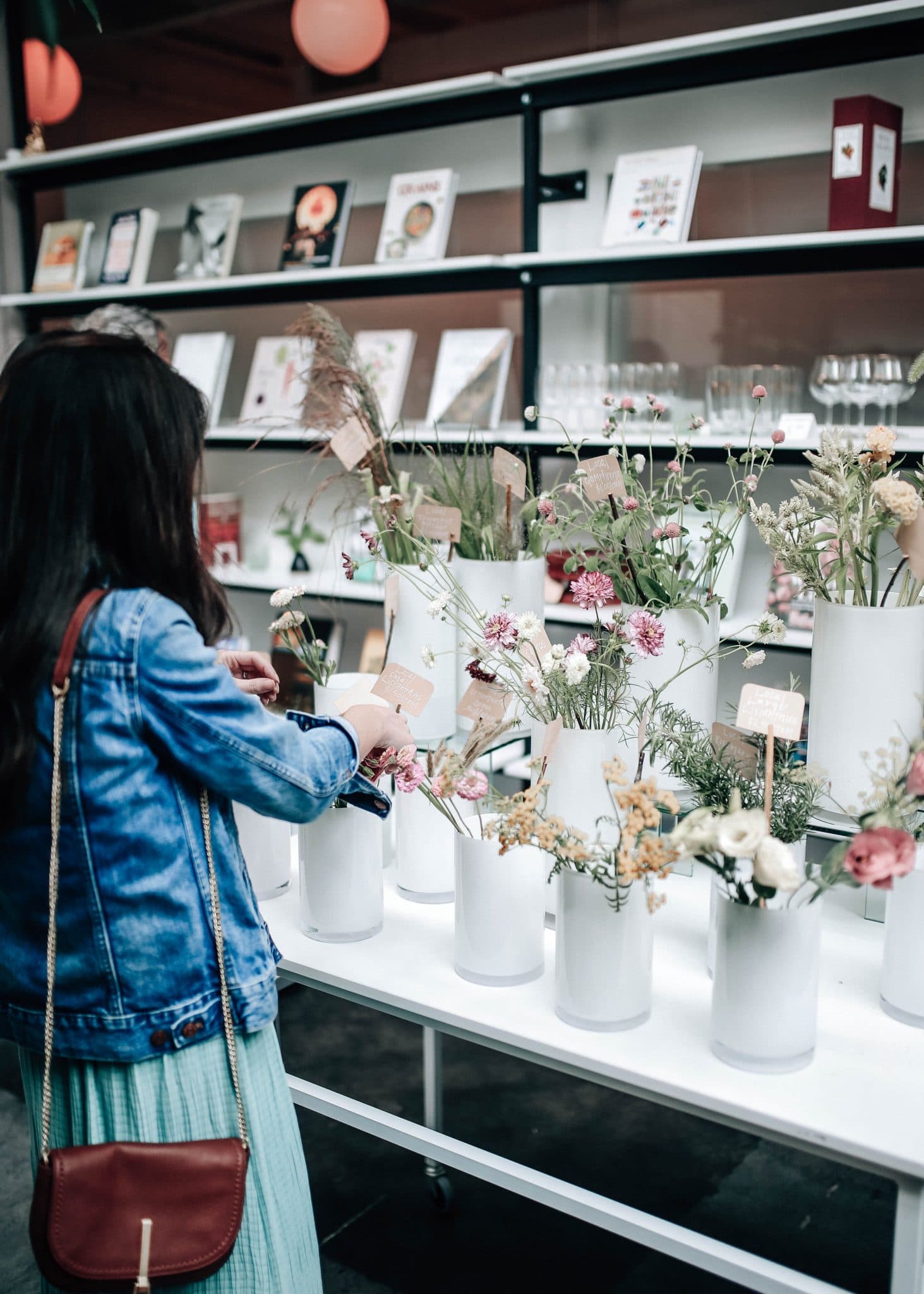 One spot I've had on my summer list of places to try in Raleigh: Brewery Bhavana. Located in Moore Square Park, this dim sum restaurant offers so much more than a regular restaurant (and lots and lots of dumplings!). We stopped here for lunch on Saturday, sat at the bar, ordered a few things off the menu to share, and tried a couple of their beers. I had heard so much about this place lately and it is a really unique concept. It is basically a restaurant, a taproom, a flower shop, and a book store/library all under one roof. They had me at "flower shop" though, to be honest.
What I'd recommend? Their passionfruit IPA (SO delicious!), vegetable egg roll, house salad with ginger dressing, and edamame dumplings. Everything on their menu looked amazing though so we'll definitely have to go back again. The entire restaurant was packed not even 20 minutes after they opened so I'd recommend going right when they open if you're planning to go for lunch!
If you're from Raleigh, have you been to Brewery Bhavana?!
xo, Shelby