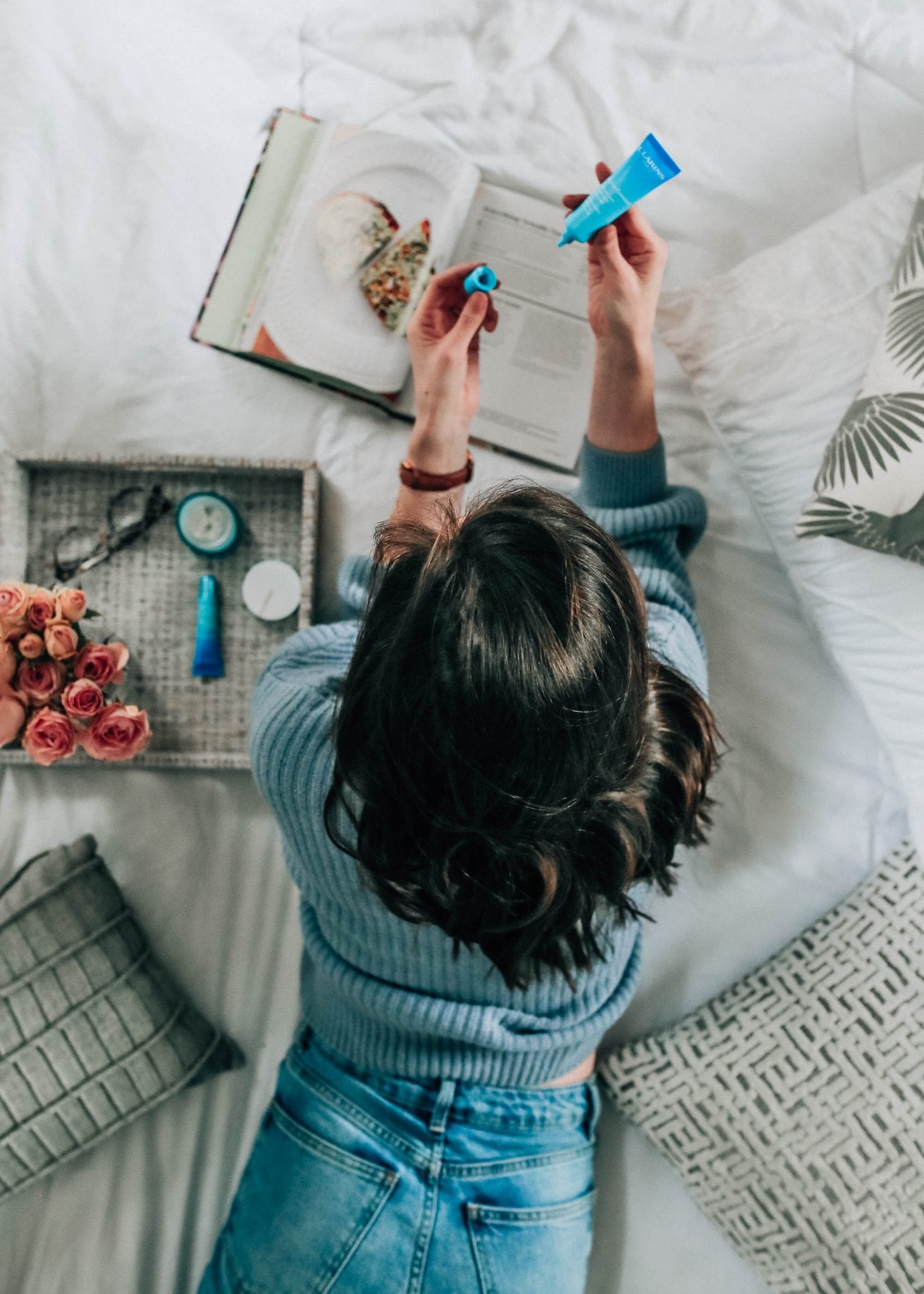 Right when I thought we were so close to spring temperatures, it starts snowing (currently) right out my window. My skin and I have both had enough of winter and can barely wait until spring/summer! When winter first started this year, my skin became extremely dull and I set off on the search for a really great moisturizer for my face, the best lip balm, and a product for my under-eyes that would help lock in moisture. I tried a few different products but nothing really made that much of a difference, up until I was introduced to Clarins' Hydra-Essentiel line, and that changed everything!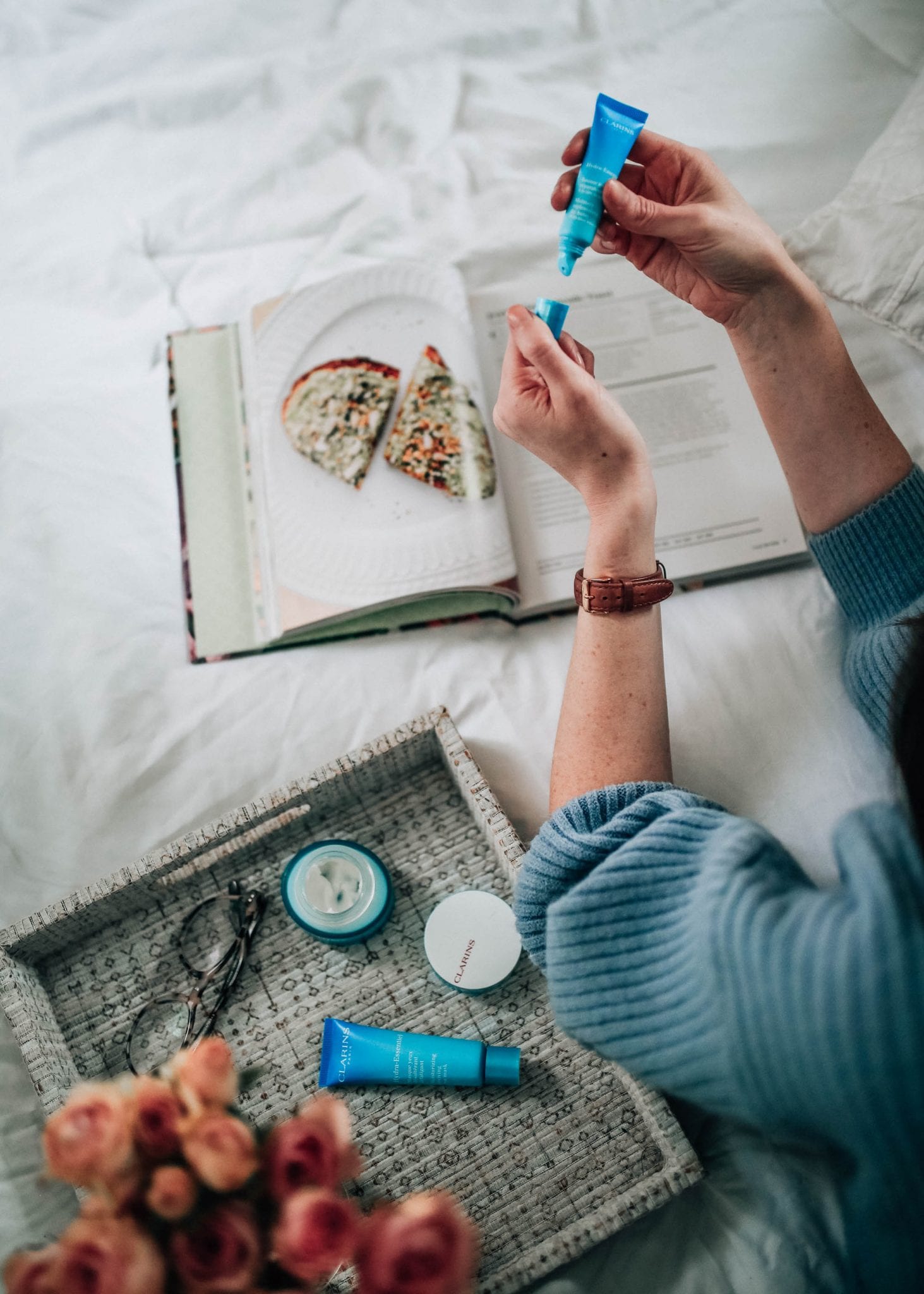 Aside from trying to drink a ton of water throughout the day, I now have three new additions to my moisturizing skincare routine each morning and night. Let's first talk about the eye mask. My under-eye area has always been most difficult problem area. I almost always have dark circles and I can see more lines forming each year, sadly, but I guess some of that is just part of growing up. Anyways, ever since I started using this eye mask (which I honestly have used every single night for the past few weeks), I've noticed that that area has had more of a glow to it. The instructions say to leave it on as a 10 minute mask for a burst of hydration or leave it on all night to fight dark circles and dehydration lines. I've just worn it all night long and when I wake up, I rinse it off.
The other product I was searching for: lips! Winter always takes a toll on my lips but I don't think I will ever stop using this new Hydra-Essentiel Moisture Replenishing Lip Balm. It's packed with Blue Lotus Wax and makes my lips feel so nourished and plump! I absolutely love it and definitely plan to continue using it through spring and summer too! I even made TJ use it some nights and he agreed that it made a big difference!
The third that I'll get into in much more detail later on (because I am obsessed with it) is this Silky Cream. Overall, I've just been really impressed with these products and am excited to have found some that actually make a big difference when it comes to dry lips and skin in the winter.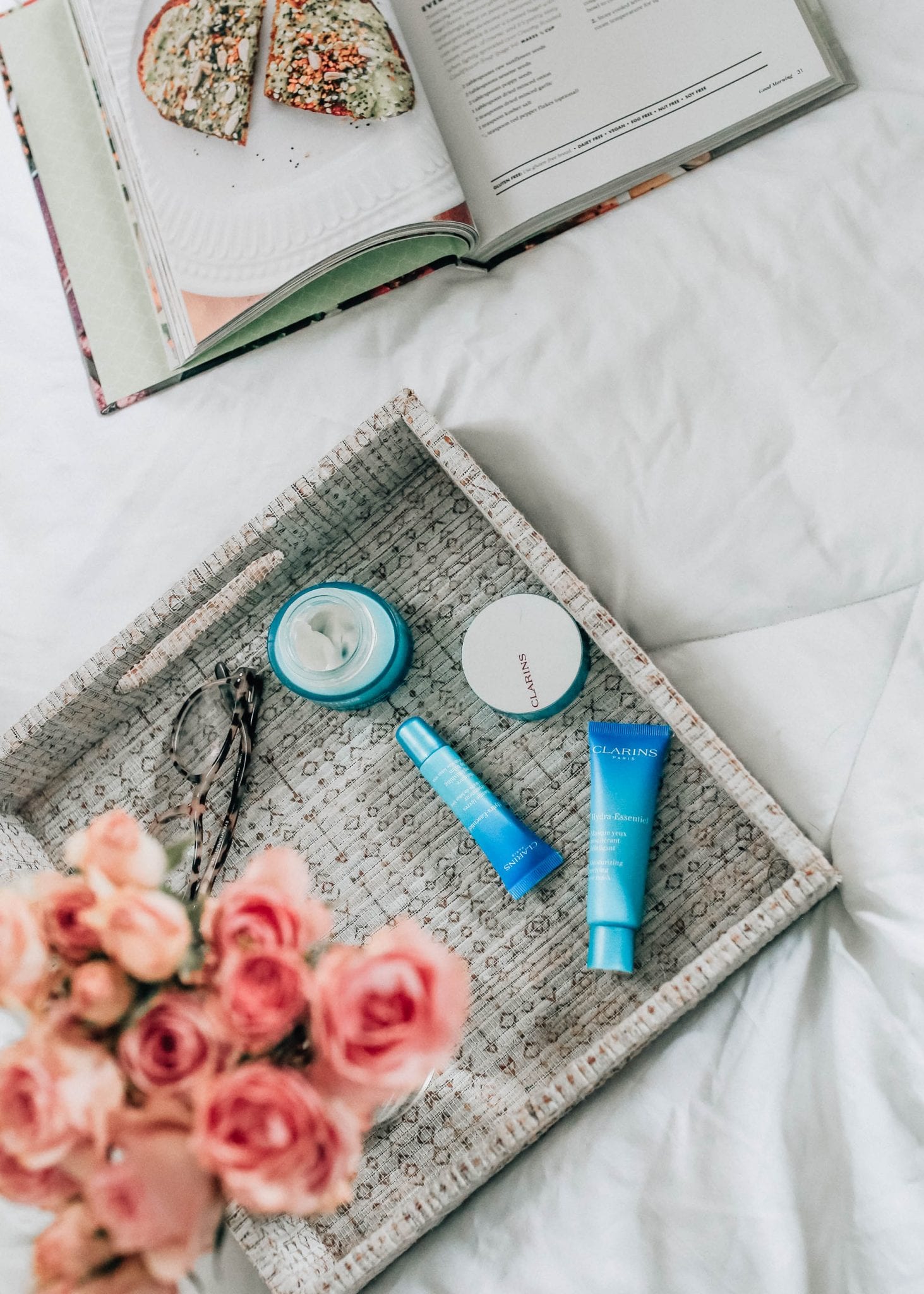 <center>

</center>
Those products together have not only helped my skin become more bright, glowing, and moisturized, but they've helped me feel much more confident this season. It's the absolute worst when you're out and about and you feel skin breaking off your lips because they're so dry but I've never felt better about how soft and smooth mine are than now! I've also been focusing more on my wellness this month and have tried challenging myself to drinking 64 oz. of water (at least) each day so that has helped too!
I hope this information is helpful to anyone else who might be experiencing dry winter skin or lips! We have a snowy night tonight so we'll be staying inside, watching a movie, and cooking some spaghetti.
xo, Shelby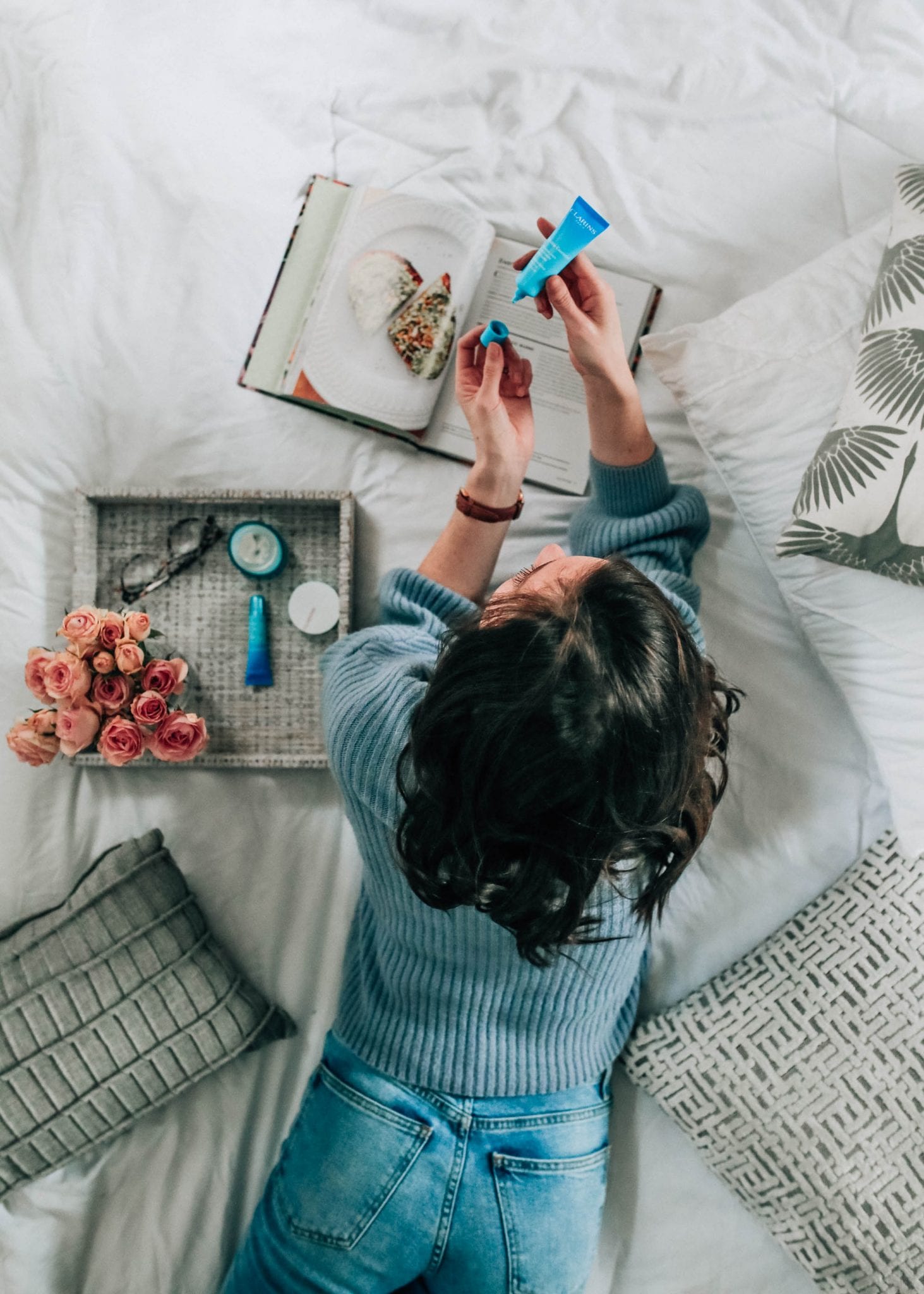 Thank you to Clarins for sponsoring this post. As always, all opinions are mine.