I've always loved shorts that have a high-waisted fit and some sort of tie at the waist so it's no wonder why I am currently crushing on paperbag shorts. There's something about the style that makes your outfit look extra chic and sophisticated while still being casual. I found this teal-colored pair a while ago but it's been too cold to wear them out and about (excited to see that's finally going to change this week!). I wore them around the house last weekend and had to get some shots to show you why I'm loving them so much. The paper bag style is flattering on many body types due to how it normally has a wide and baggier leg but cinches at the waist. Plus, they're super comfy!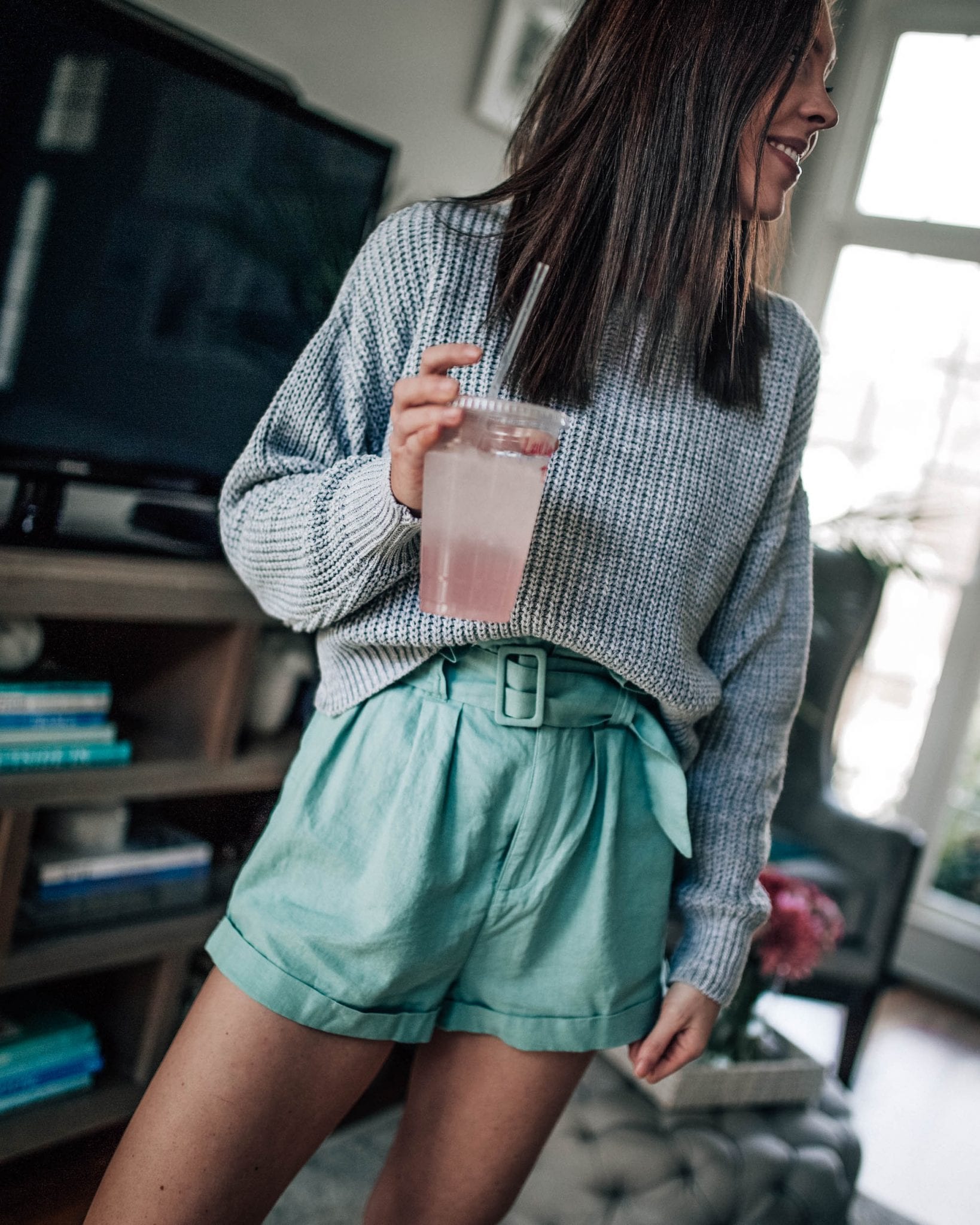 <center>

</center>
You can wear them with a looser cropped top half-tucked in the front like the grey sweater shown above or you can really show off the waist detail with a bodysuit or fitted top like the button-down thermal shown below. Speaking of that grey sweater, this is a really great winter-to-spring transition piece that looks cute layered over dresses and other outfits as the chilly temperatures warm up slowly but surely.
Scroll through this lookbook for the best paperbag shorts/pants on the internet!
<center>

</center>
Thank you to Urban Outfitters for sponsoring this post.