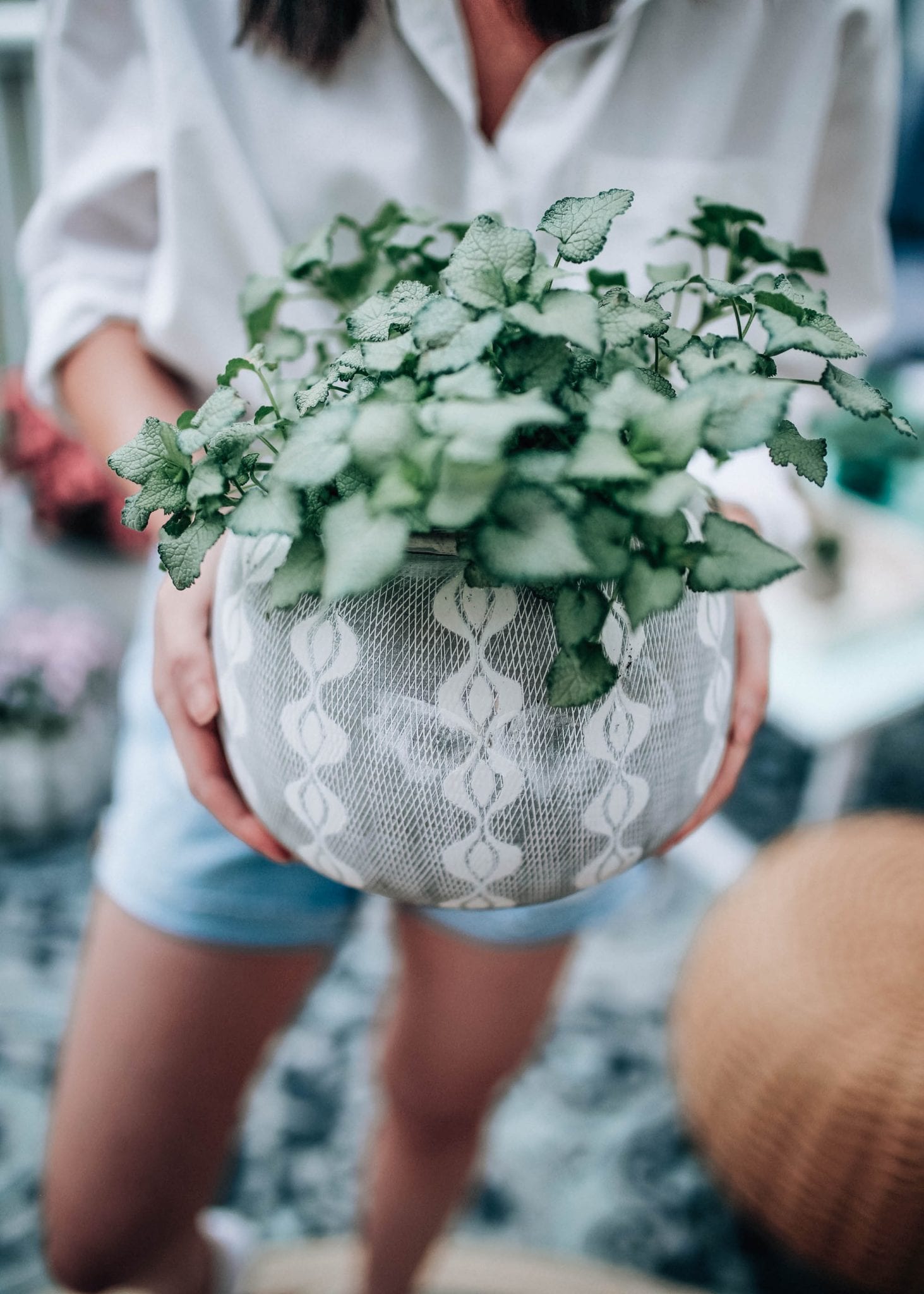 It's finally feeling like springtime outside so today's topic seems extra appropriate! This post is actually going to be broken into two parts… one focused on decorating and one focused around the building/staining/designing process. Decorating is always the fun part though so we'll start with that! We were excited to find a few great quality outdoor decor furniture pieces at Bed Bath & Beyond and partner with them to help create a new favorite place to hang out at our home!

For as long as I can remember, outdoor spaces have always been the common area for my family. Whenever I visit my parents, we are normally grilling and eating outside, spending hours sitting on the patio listening to music until the sun goes down. If you were to see my parent's yard, it's pretty incredible and, although mine is nowhere even close to that, TJ and I are thrilled to finally have a space where we can go outside and feel like we're sort of on a little vacation!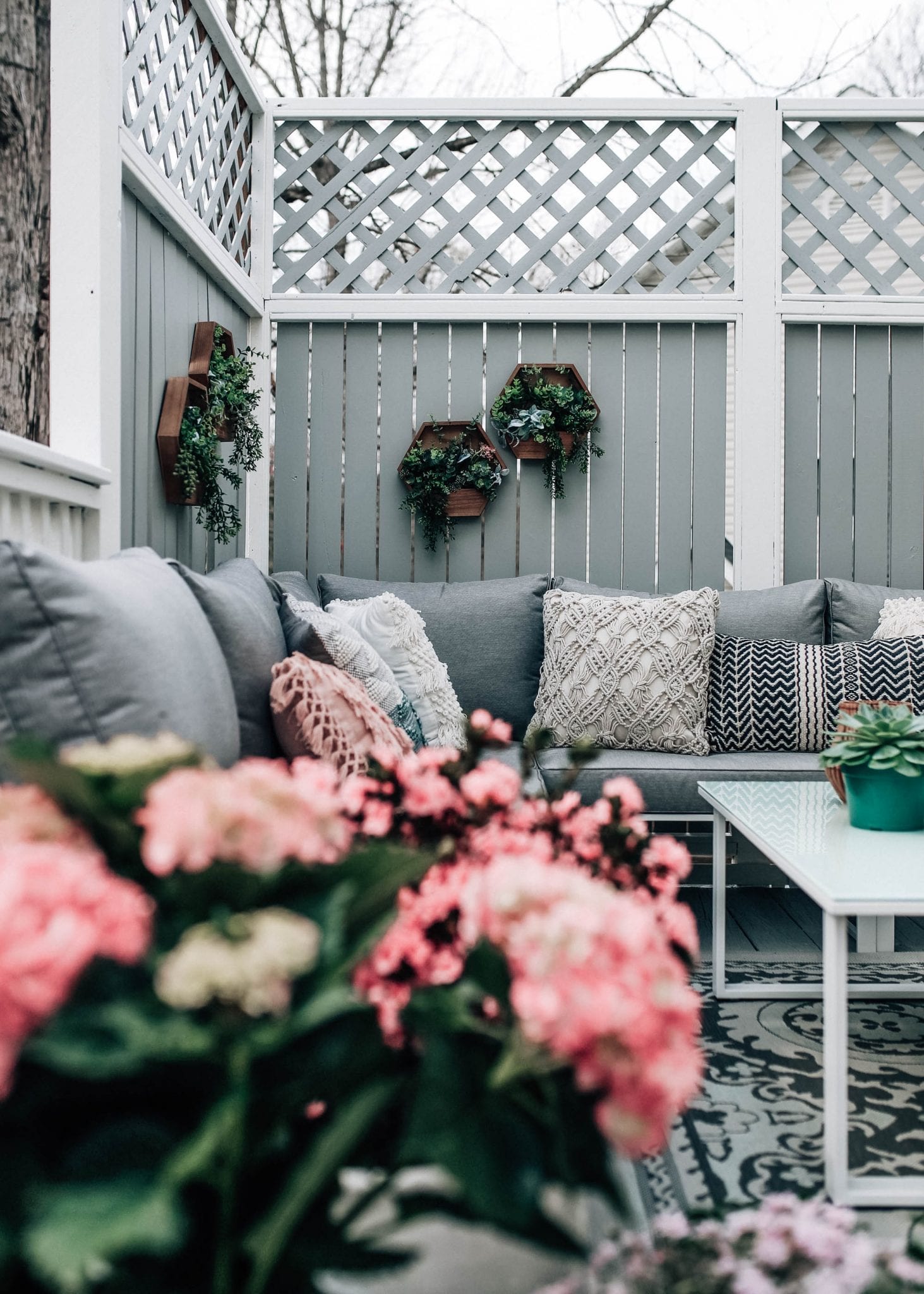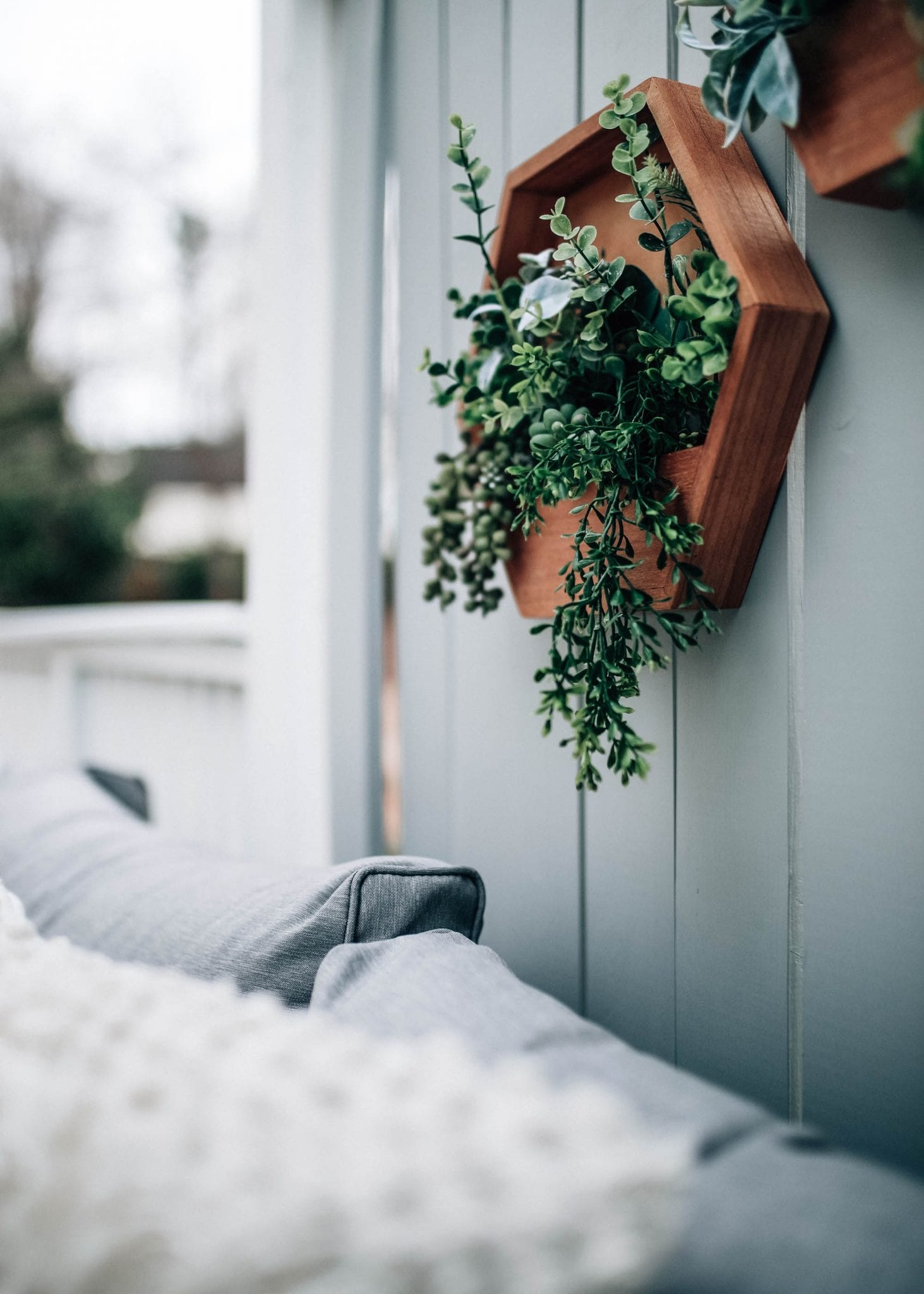 When thinking about the design direction to take, I knew I wanted to keep my normal go-to's… grey and white. I truly think I can never go wrong with those two and I'll (hopefully) never tire of them. I also always lean toward more coastal vibes for some reason. I think eventually I'm just going to have to live at a beach. For this specific project, I wanted it to feel like a vacation spot we can visit each day after work. When looking through outdoor spaces on Pinterest (which, if you're not following this board on Pinterest, it's my favorite), I found myself leaning toward more bohemian decor and then realized that I wanted this space to be a little bit different than our indoor spaces!

Have you ever thought of what the 'beyond' in Bed Bath & Beyond was? I'm convinced it's all of the outdoor furniture they offer online and in stores! I was excited to see they have a huge selection of outdoor dining tables, conversation sets (the technical term for outdoor sofas/coffee tables), outdoor rugs, planters, and so much more. I made sure to sign up for their new Beyond+ program where you pay a $29 yearly fee but then can get 20% off all of your purchases and free standard shipping. That's the way to go! If you're shopping in stores, just open up the Bed Bath & Beyond app and show them your Beyond+ coupon! I wish I had that when I was buying all of my friends' wedding gifts.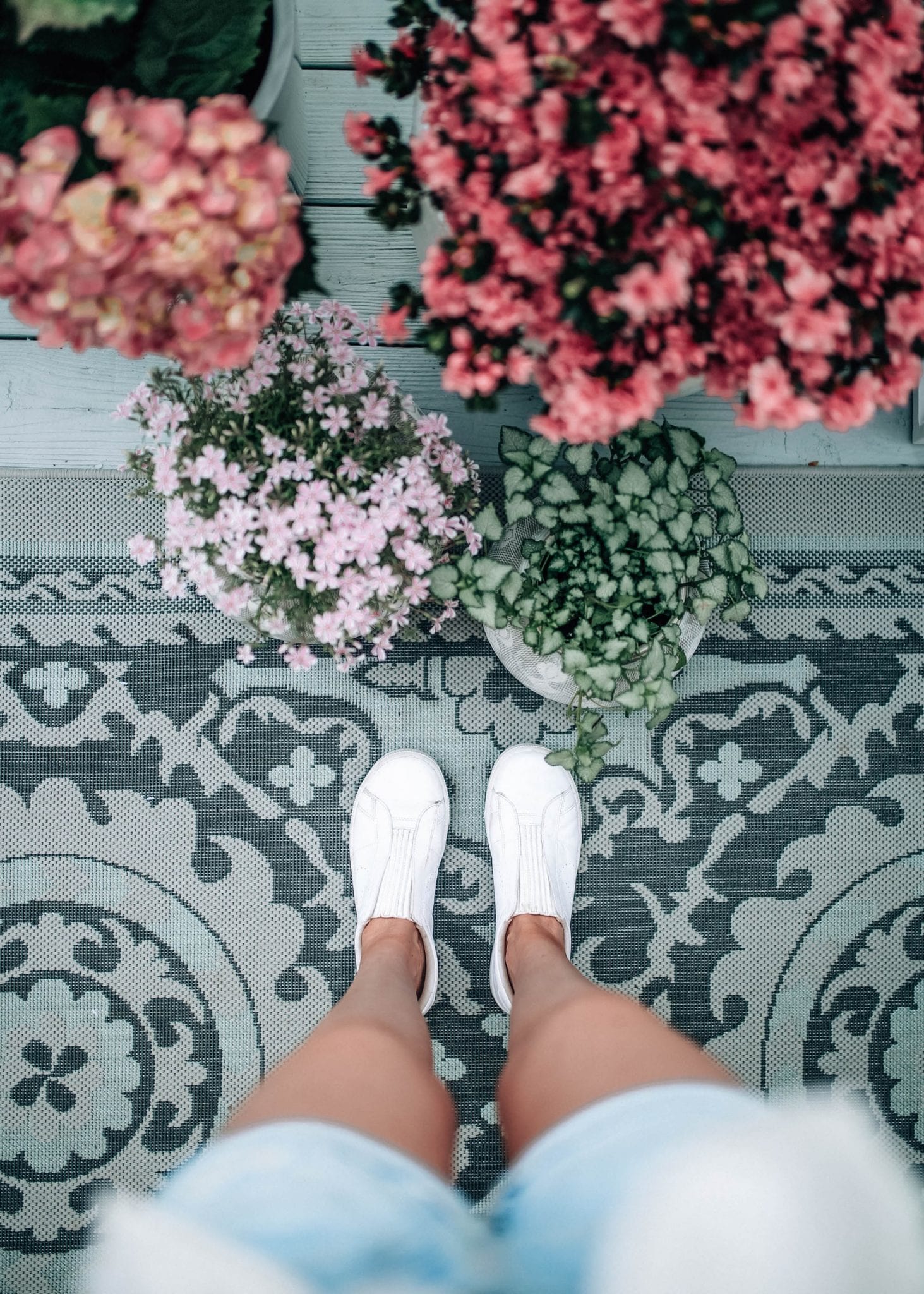 Anyways, let's start with the before photos.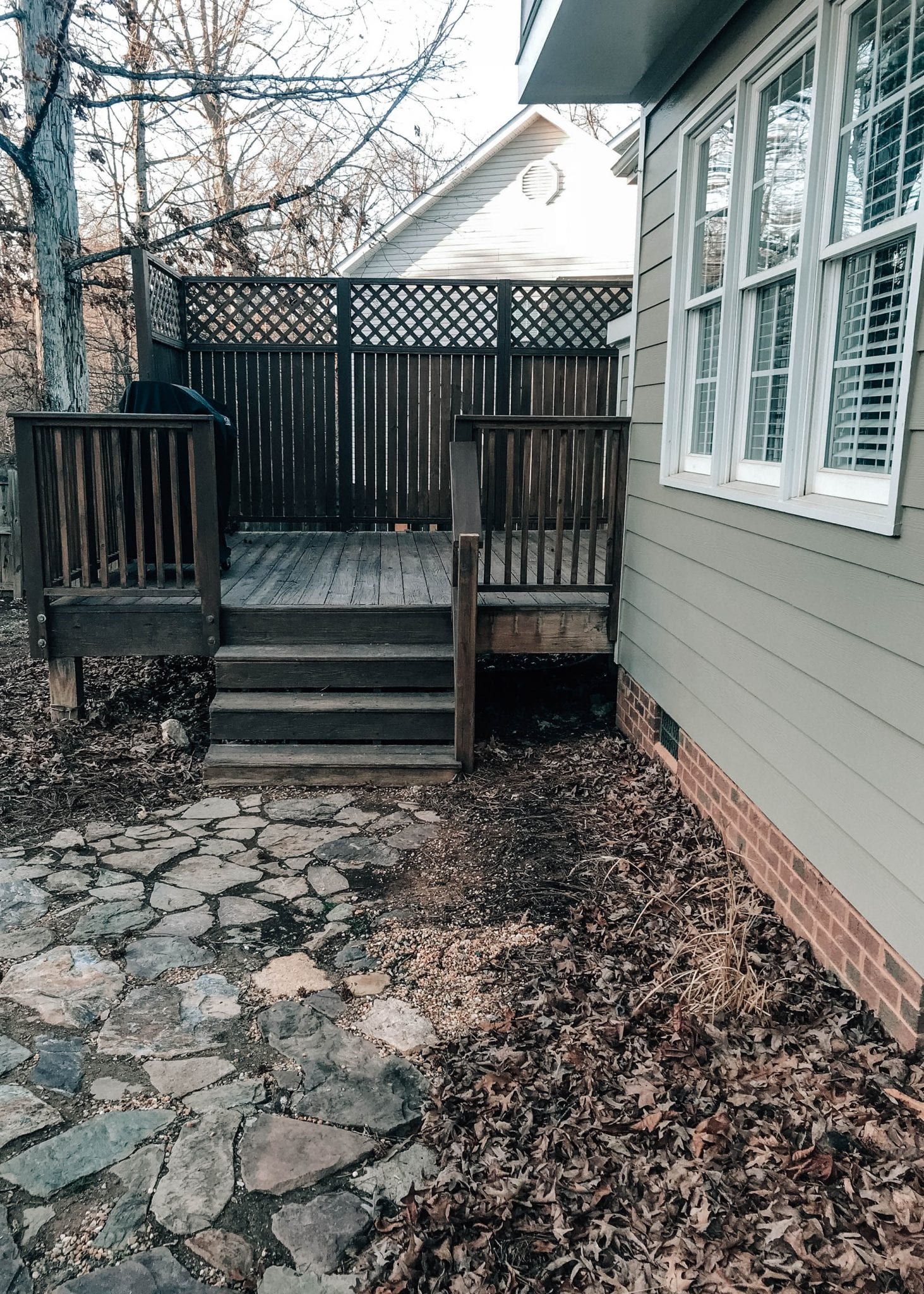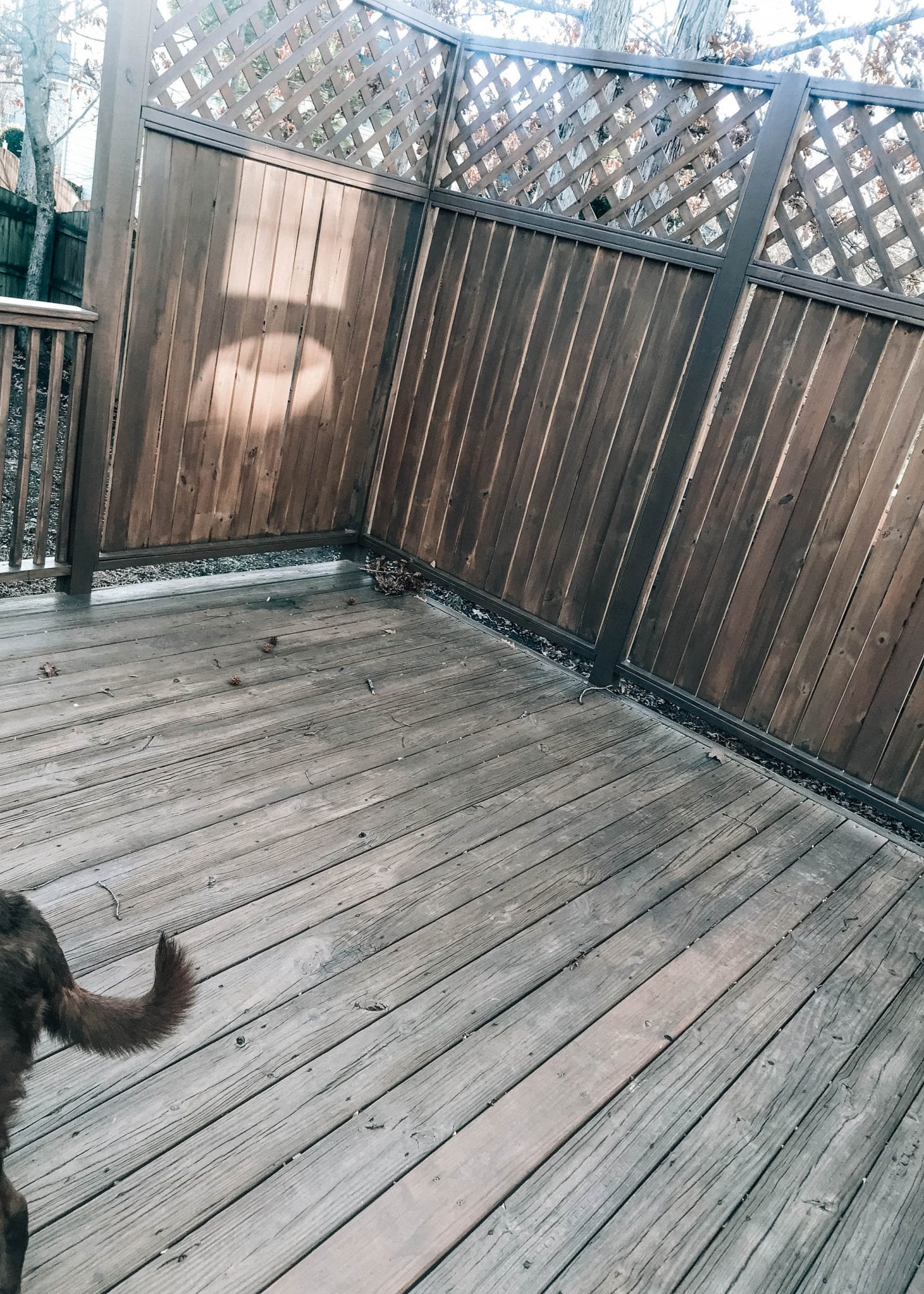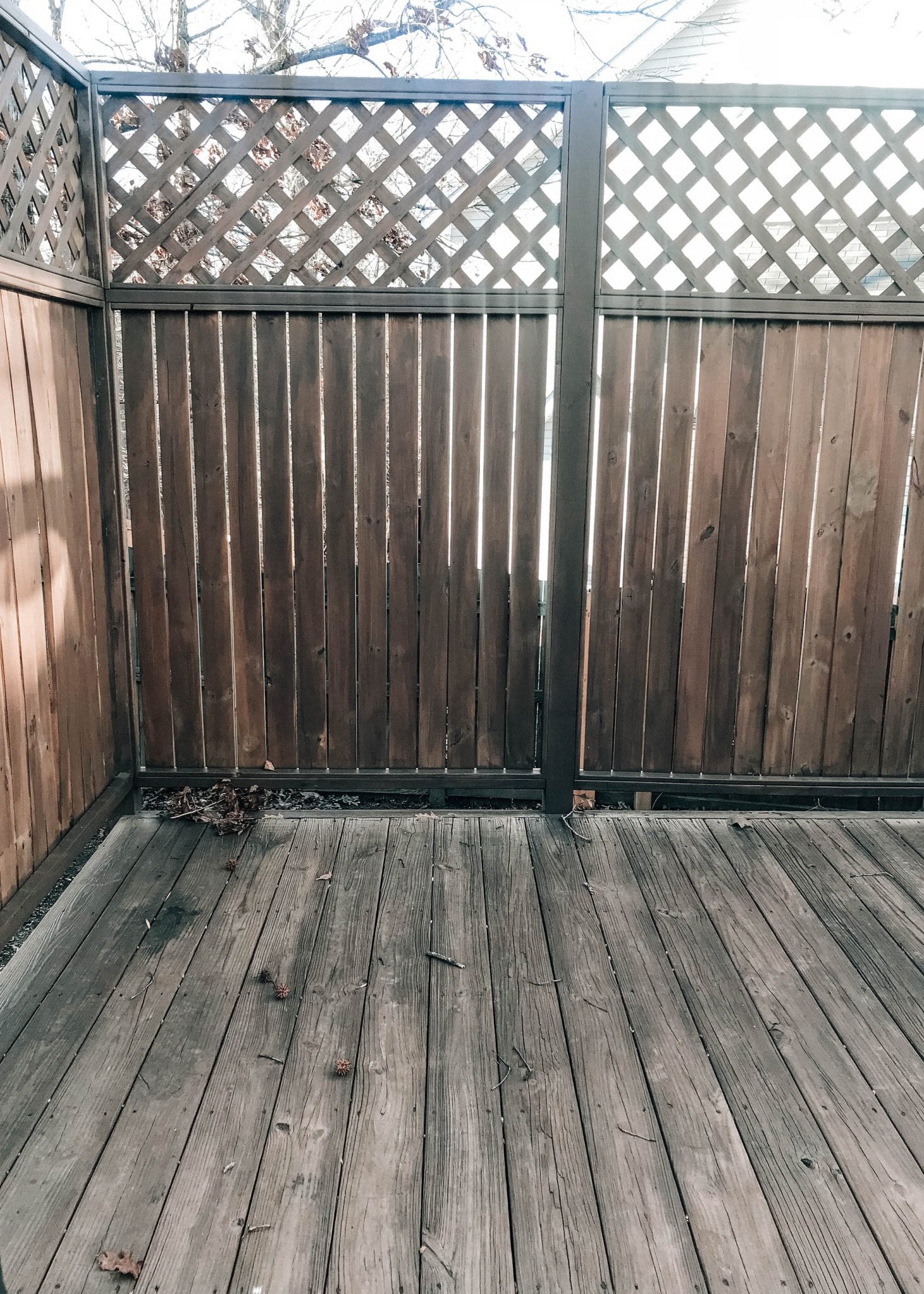 I'll wait until later to get into all of the stain color/patio paver details. We decided that the deck would be more of a lounge area while the patio would be used for dining. For the deck, since we already had a privacy wall on two sides, it provided the perfect spot for a sectional sofa. Once I saw this outdoor sectional, I knew it would be something I'd love for a long, long time. I love how versatile it can be depending on your style. I also found these fringe pillows at my local Bed Bath & Beyond which instantly gave it that boho feel. I also fell in love with these pots to plant flowers in (comes in small, medium, and large) and thought they complimented the decor perfectly. I found this Safavieh outdoor rug and thought the pattern would add some excitement to the corner without being too bold.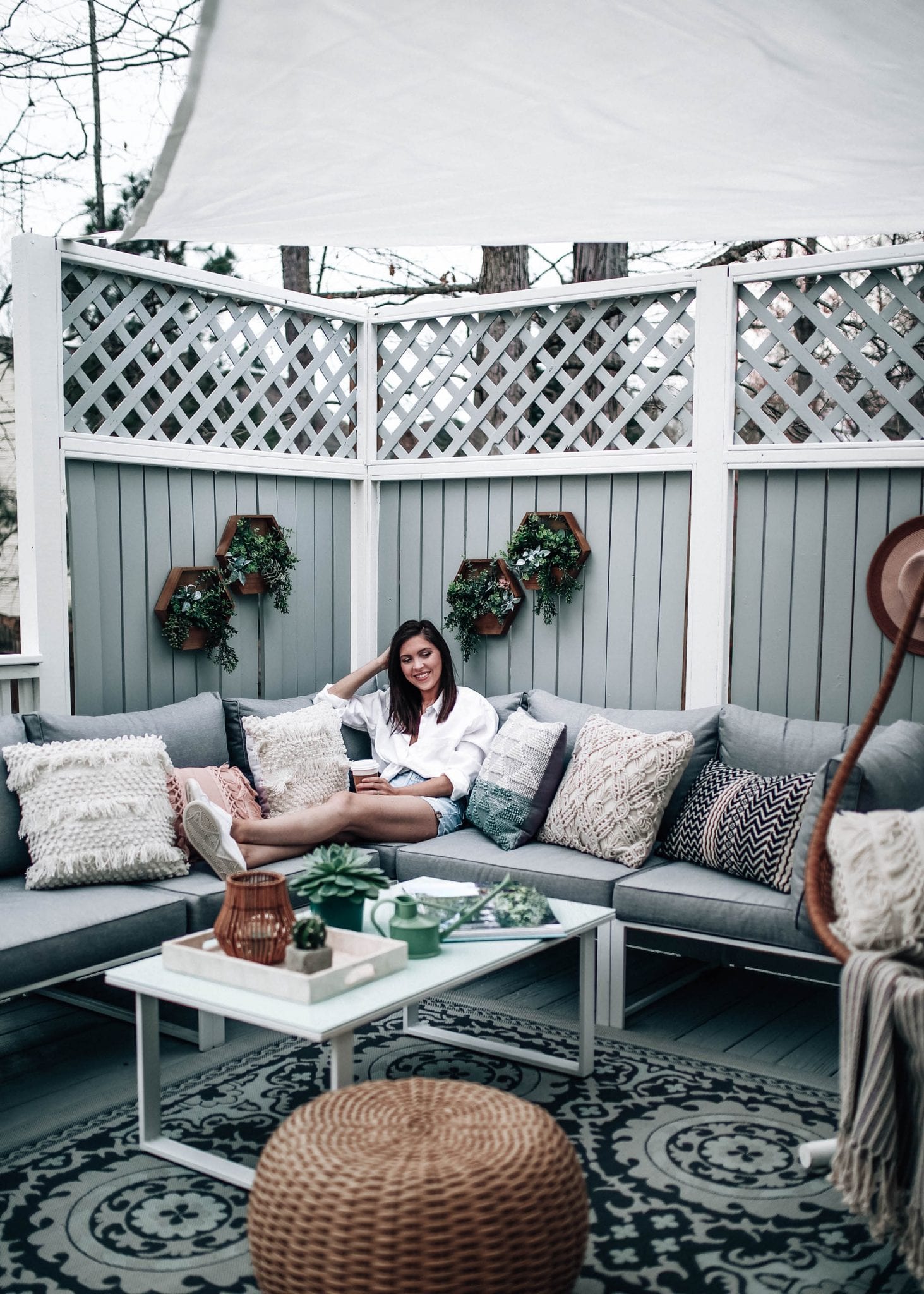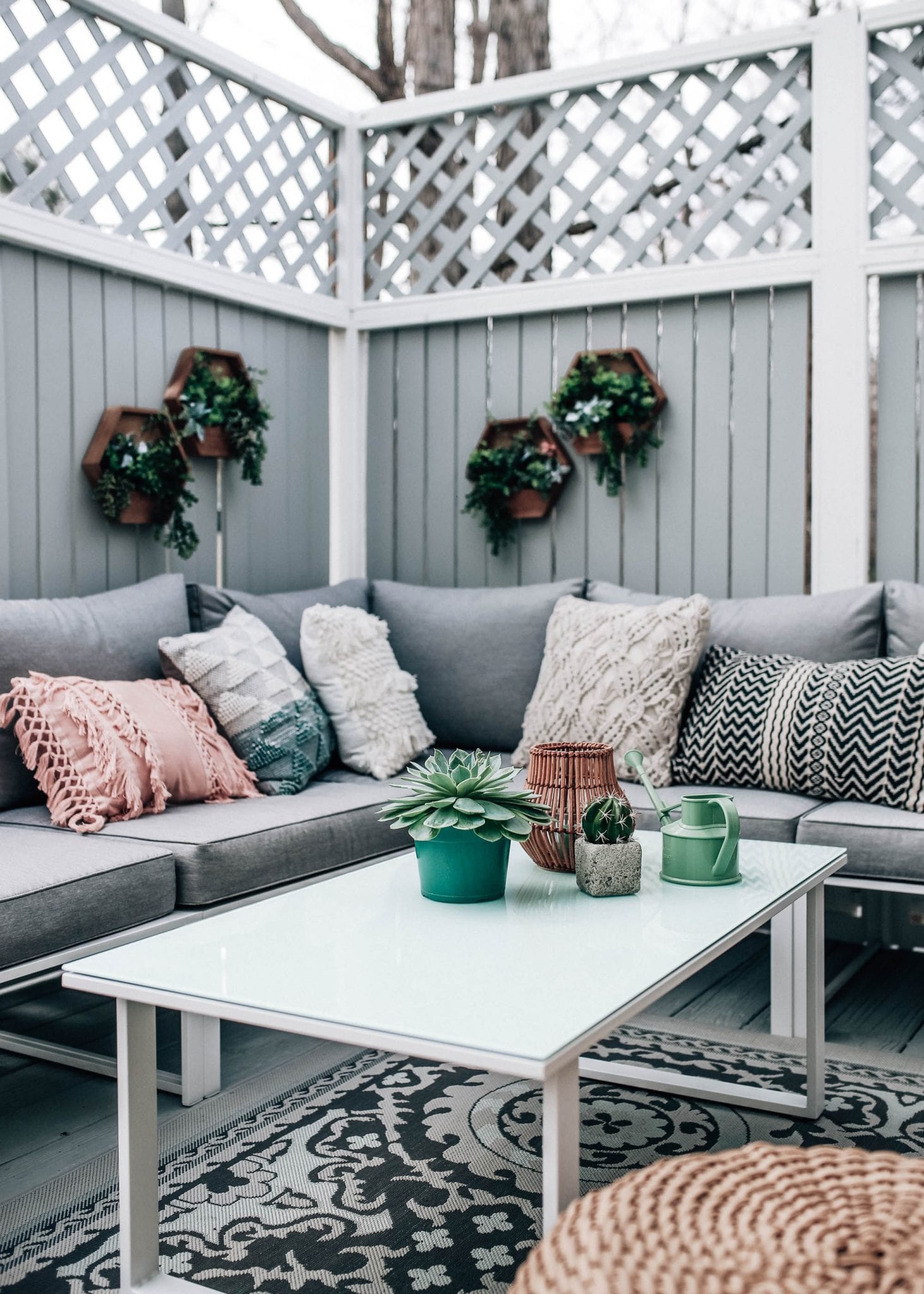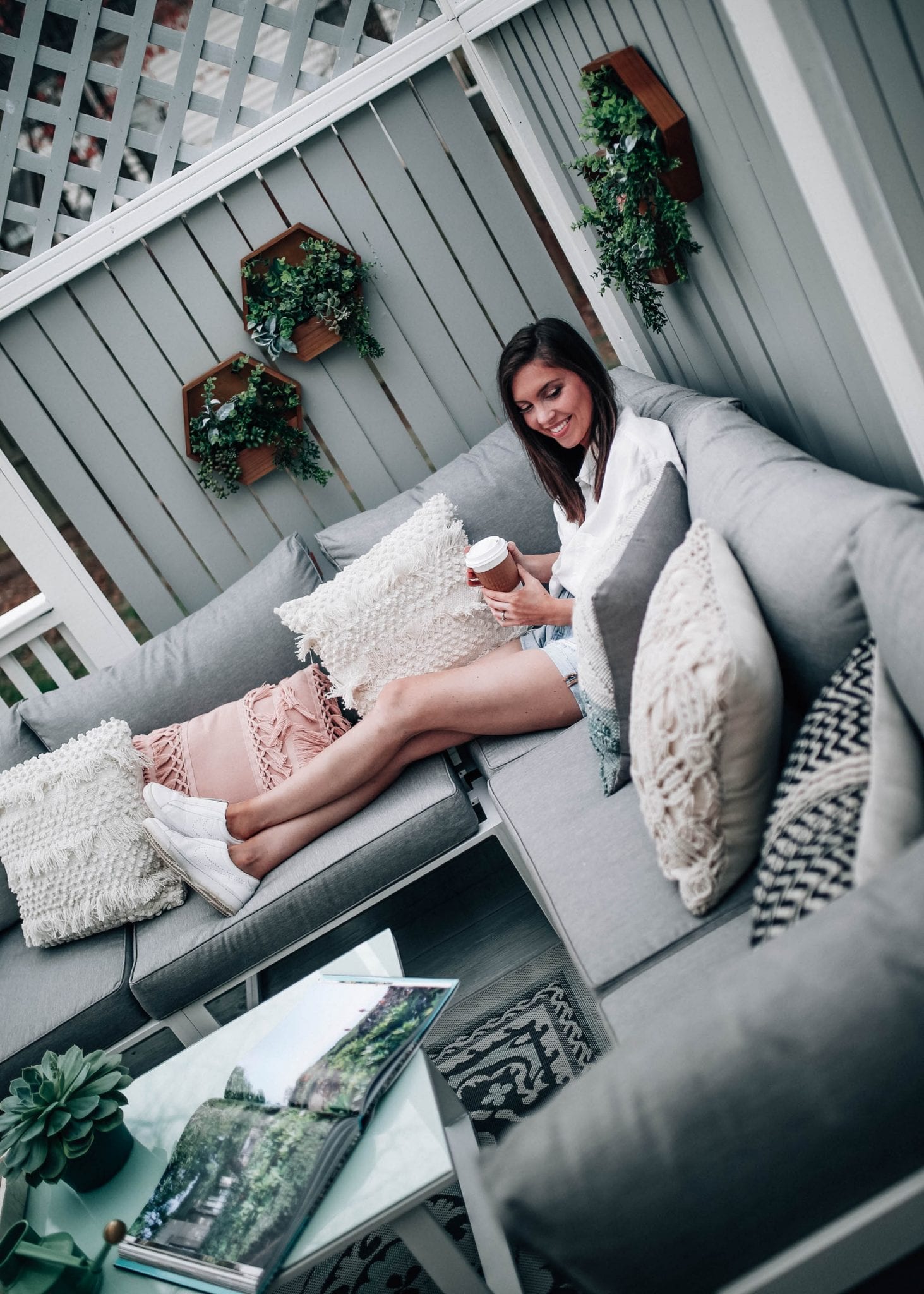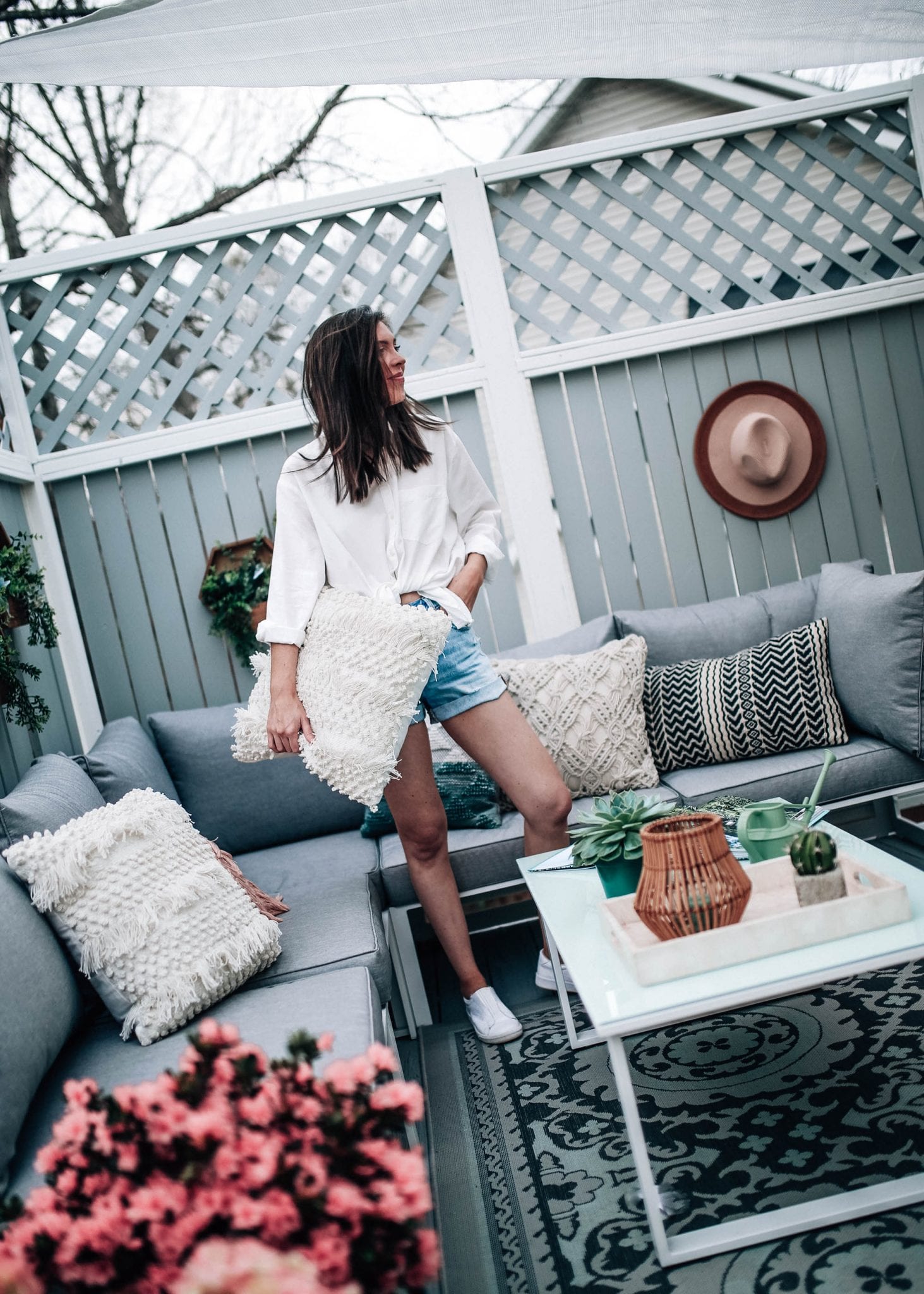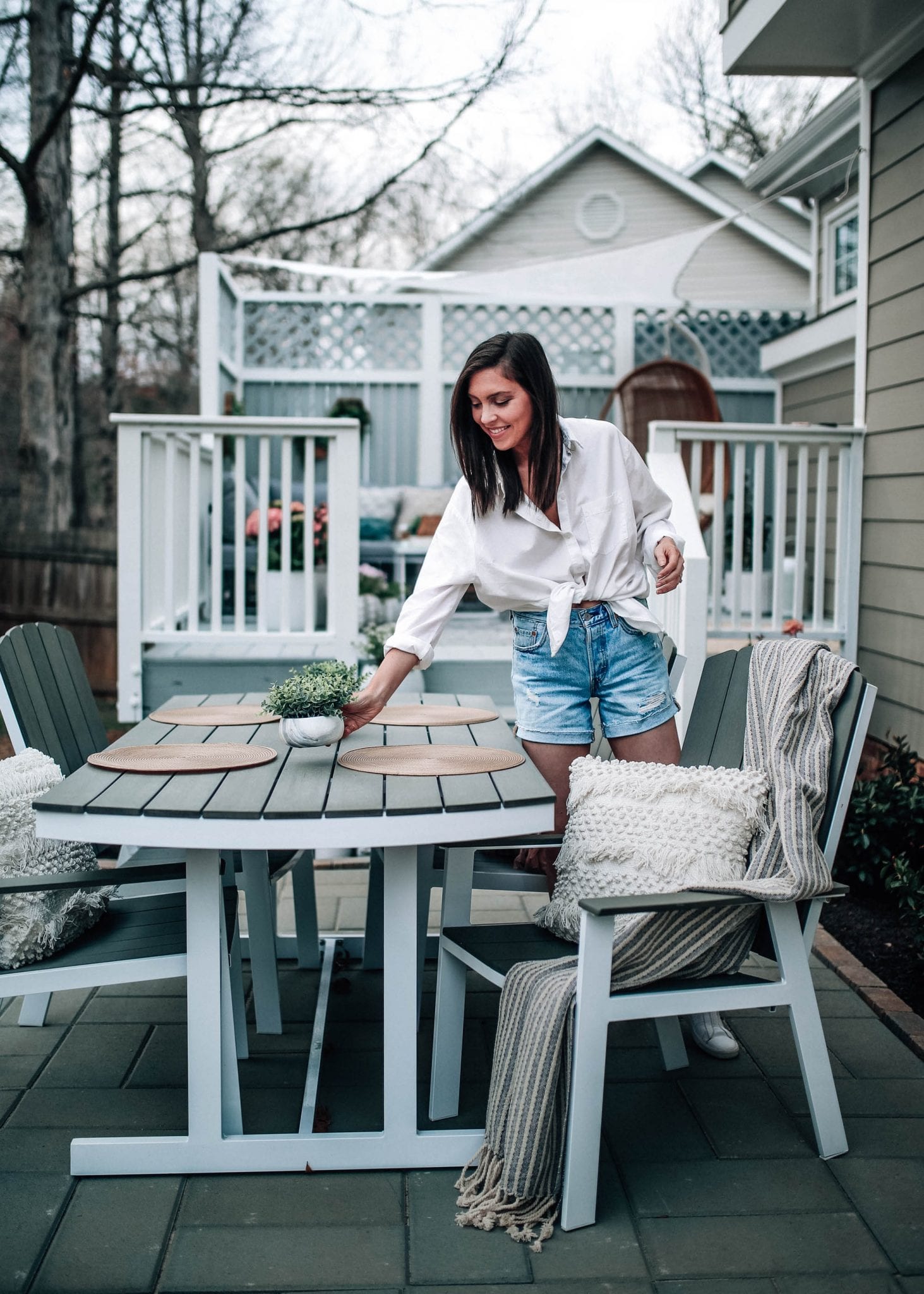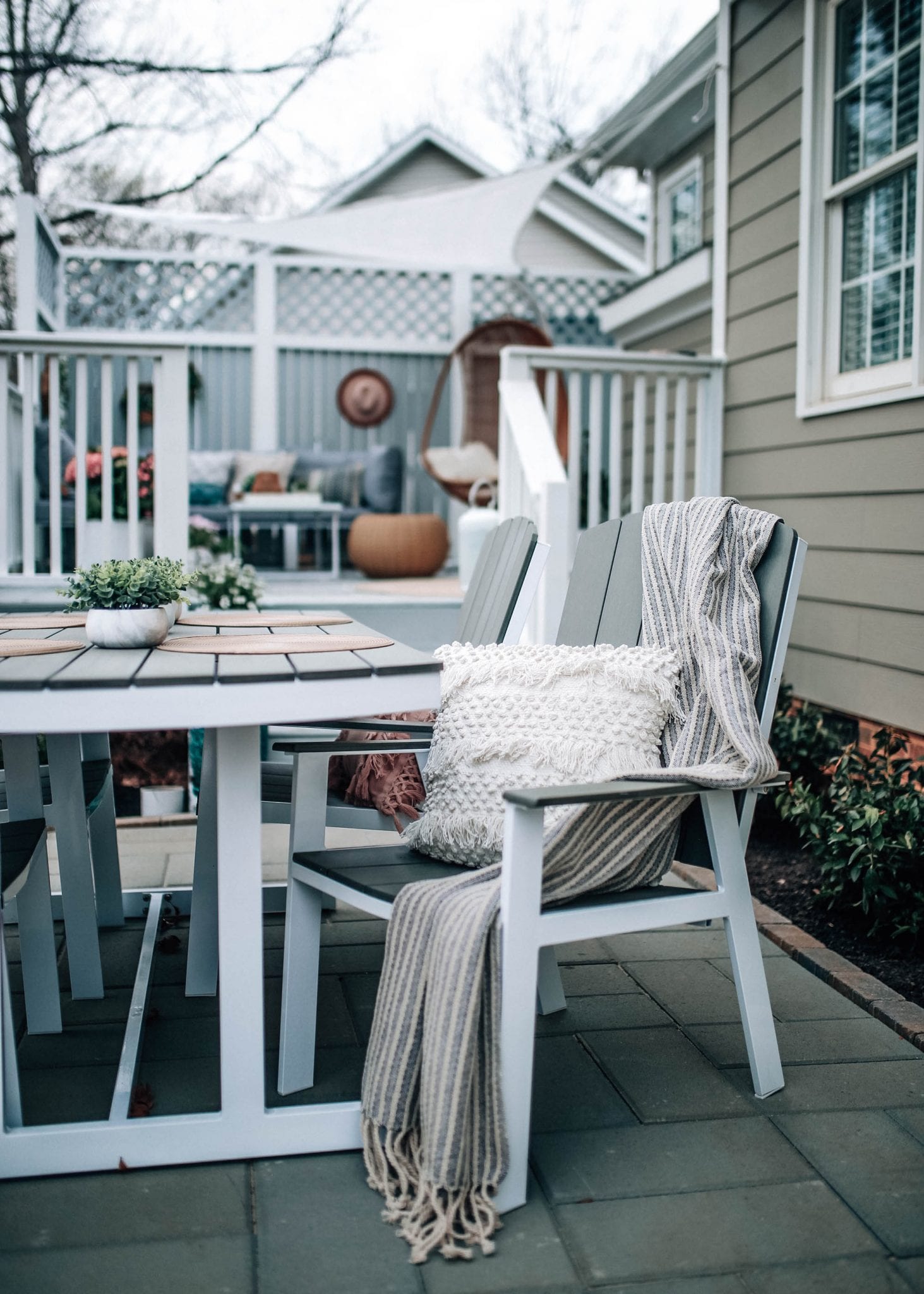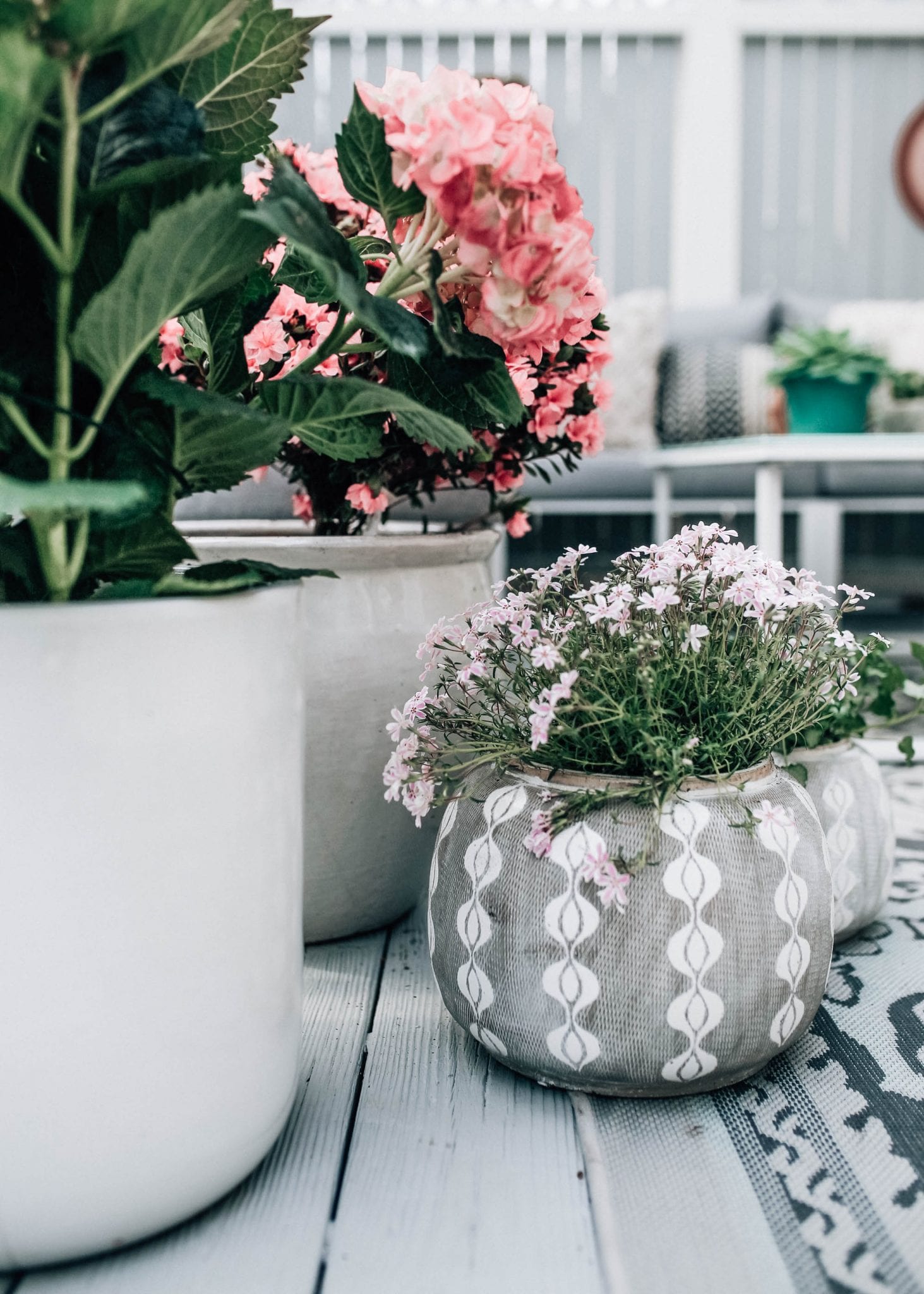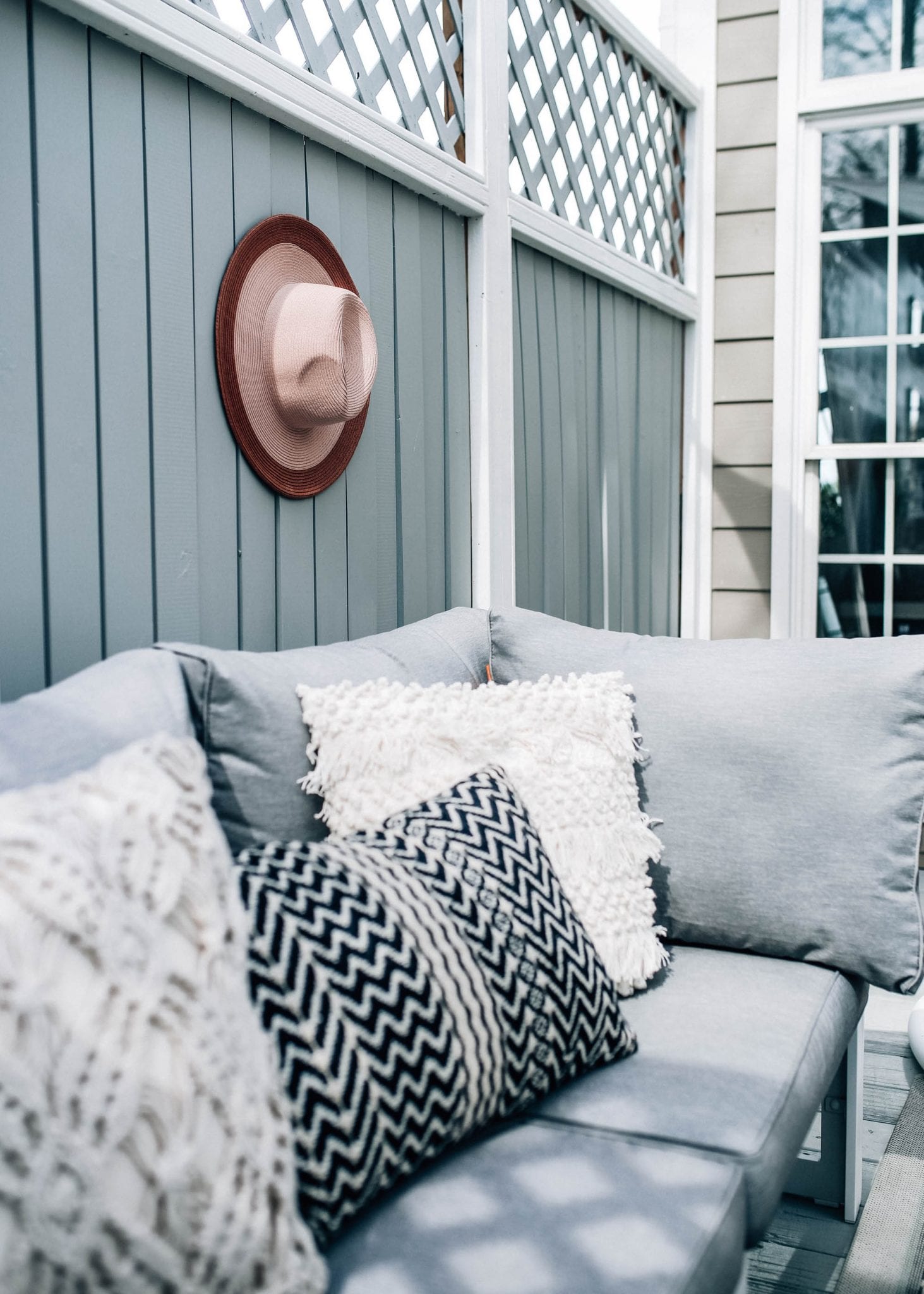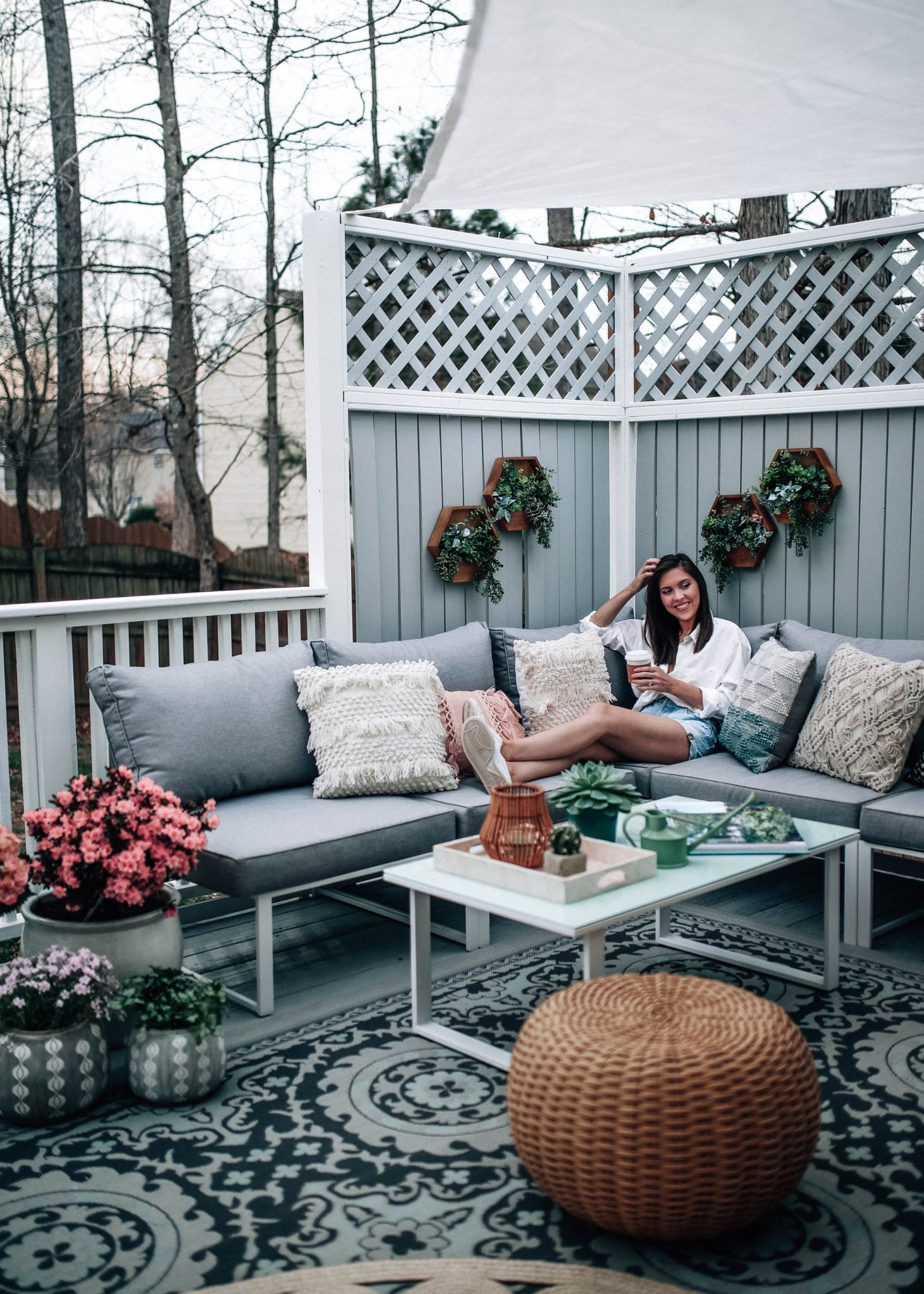 For the dining area, my favorite dining table was this coastal grey and white dining set. I thought about going with a table with benches but ultimately decided we'd get more use out of a set that came with comfortable chairs since, if needed, we could move those up to the deck.

We're really excited to have an outdoor space that feels so relaxing and welcoming and can't wait to spend time out there throughout the spring and summer! If you have any questions about where anything else is from, don't hesitate to email me! For the second part of this post, I'll be going into depth about how we built our patio and the colors we stained the deck but if you come across any other questions, let me know!

Happy spring!
Xo, Shelby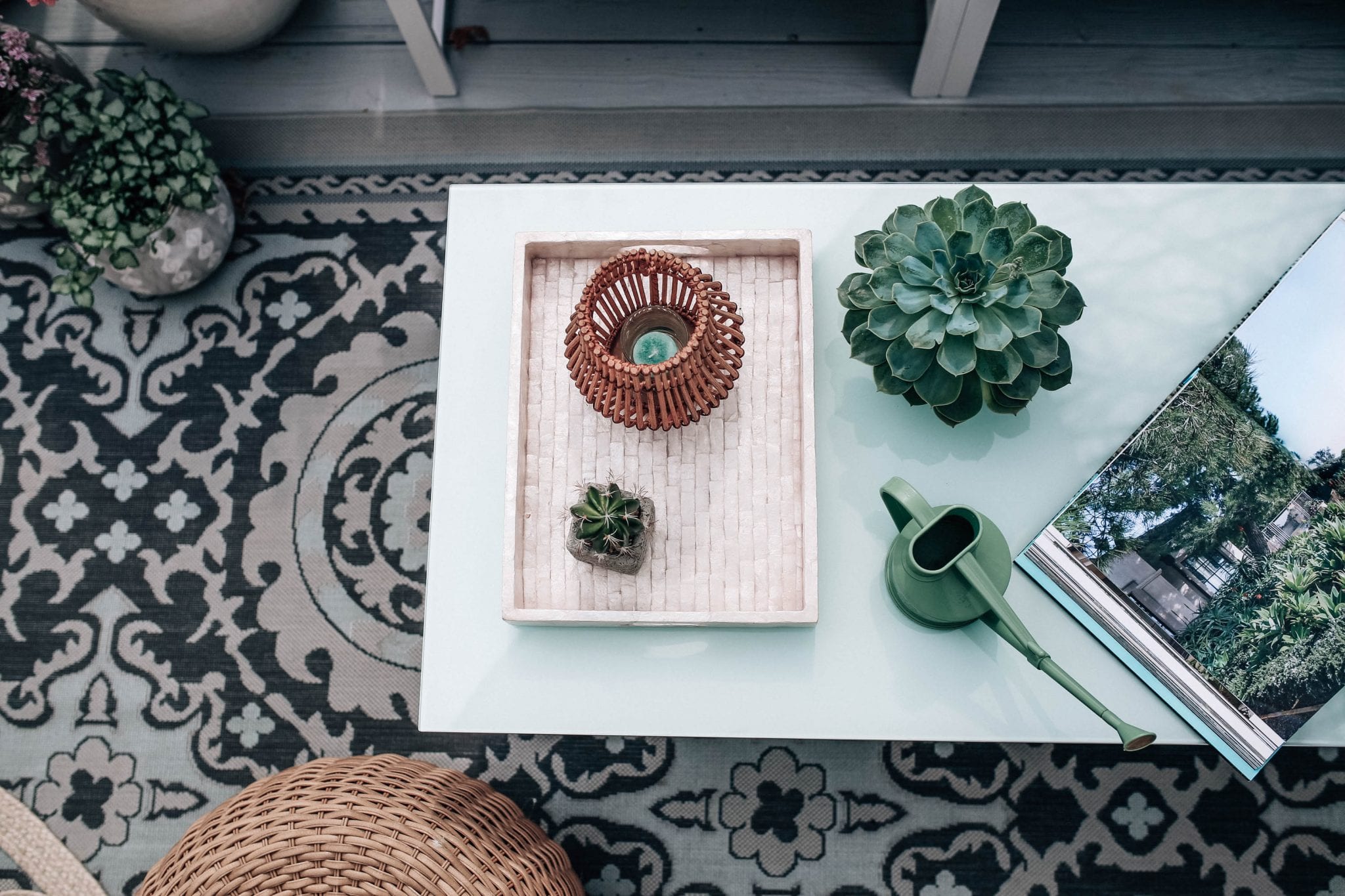 Thank you to Bed Bath & Beyond for sponsoring this post. All opinions are my own.