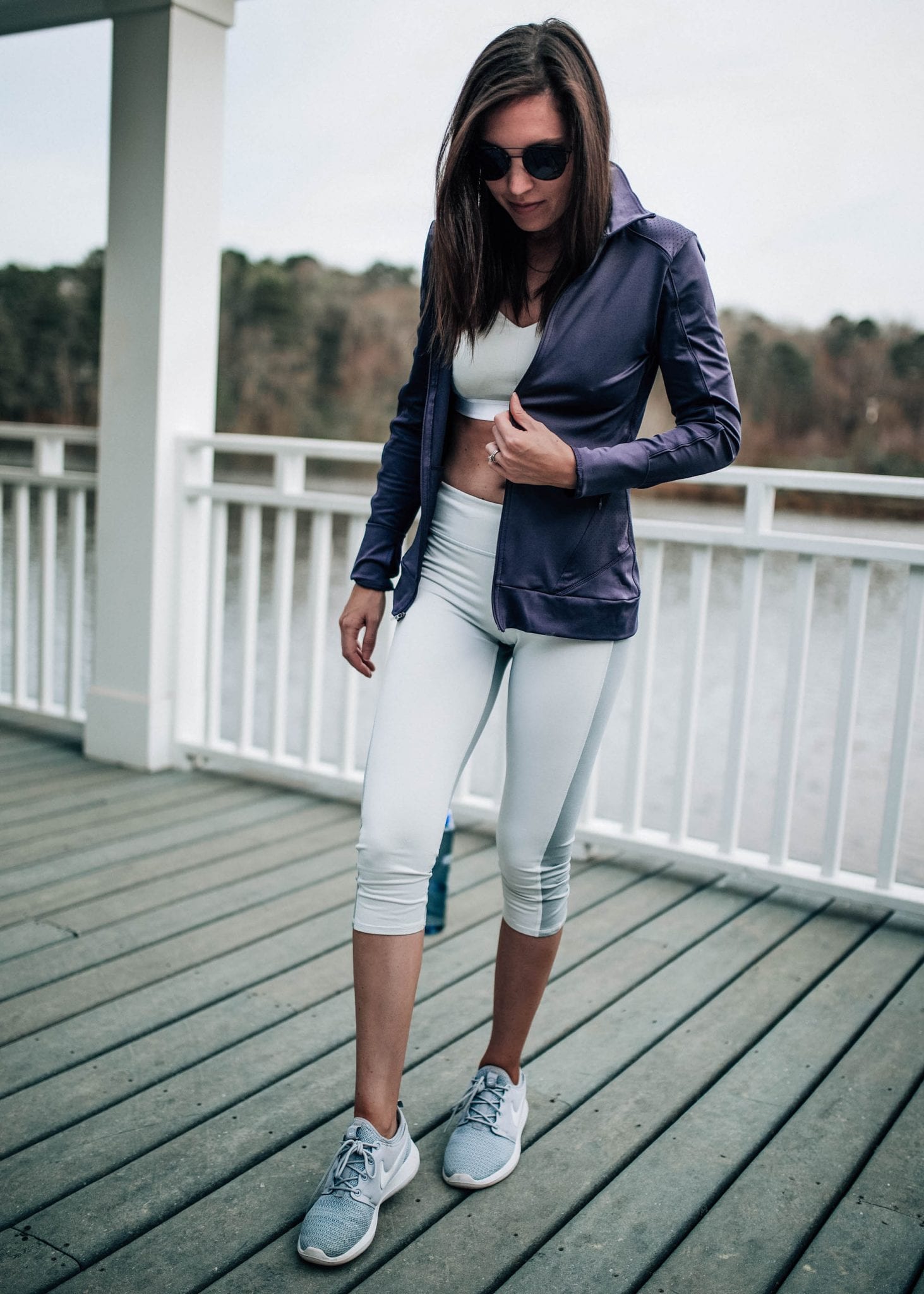 Incase you missed it last week, I shared details on my latest workout routine I've been doing at home. If you were to see me on a normal day, you'd most often find me wearing work-out wear. Over time, I've grown quite the legging collection and have discovered which brands I absolutely love and are worth the splurge and which ones I could live without. You really can't beat the comfort and quality of Beyond Yoga leggings but I have found a new brand that I absolutely love and the best part is it is actually very affordable, especially if you don't want to spend more than $30 on workout leggings.

Let me introduce you to… Target. You might have heard of it before. Honestly, the latest collections/brands that Target has been adding to their clothing sections have been really impressive. Universal Thread, A New Day, Who What Wear, and a specific activewear brand, Joy Lab. I was there last night and couldn't say no this this adorable spring top and this little blue dress (both under $28). Anyways, since I've mainly shared my splurge-worthy activewear in the past, I thought that I'd share some more budget-friendly options today… ones that are both affordable and great quality, because nobody likes leggings that sag at the butt.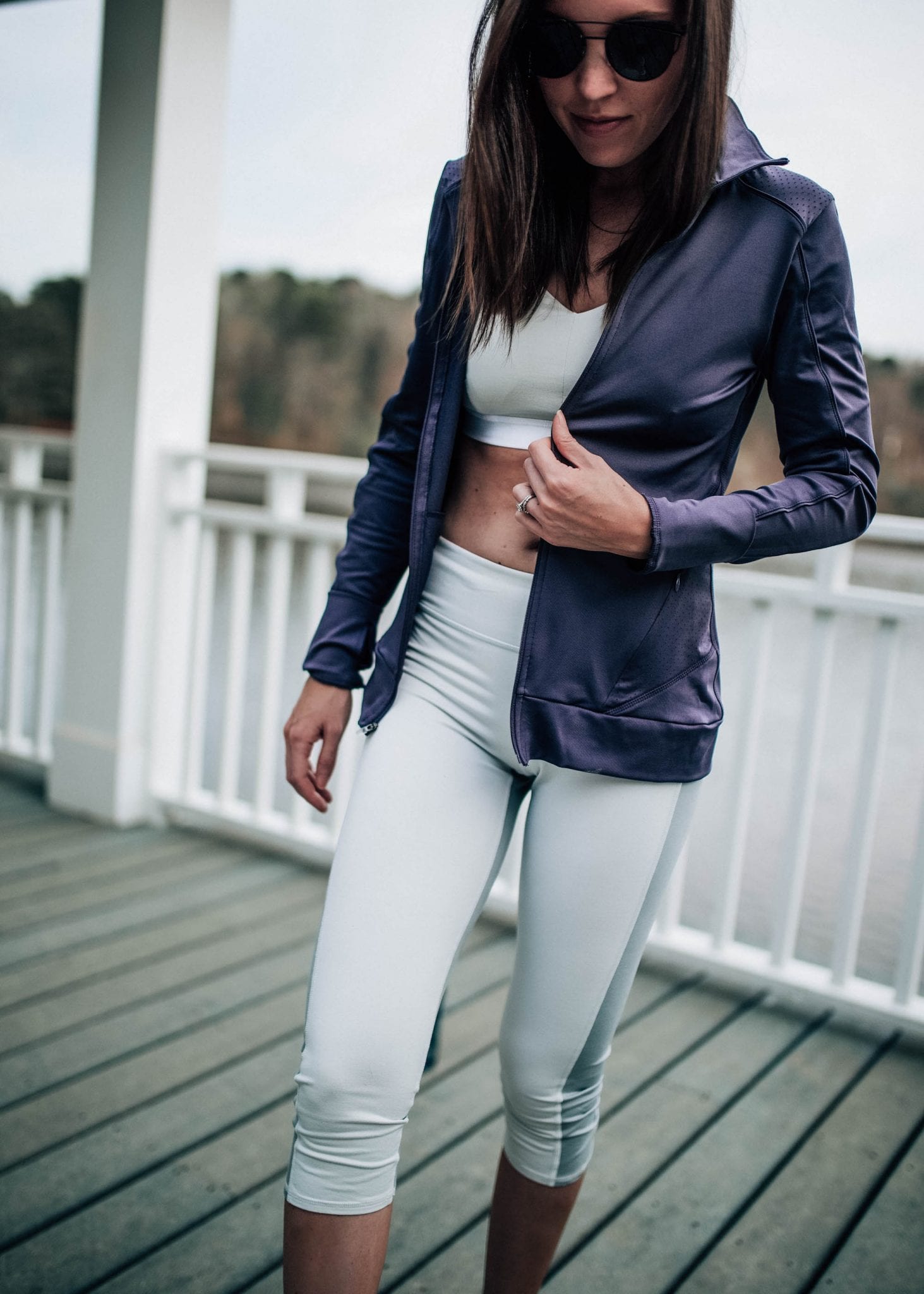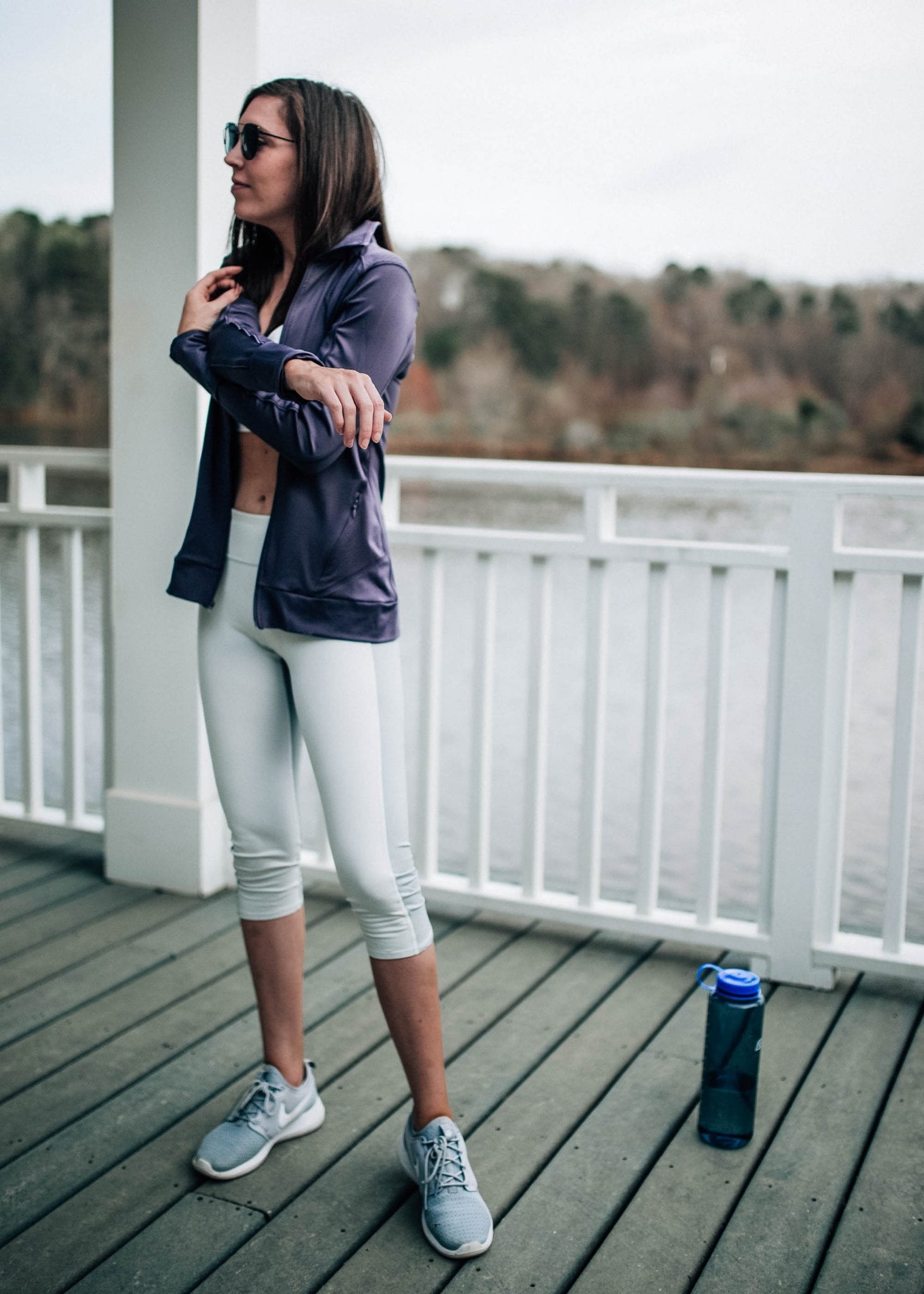 When looking through Joy Lab's collection, I stumbled upon these cropped high-waist leggings. To treat myself (and because I am in serious need of new sports bras), I added this matching sports bra to my cart. I was really excited to feel them, test out the quality, and see if it was worth the $30. The verdict? They're SO good! I'm wearing the size S in the pants and they're a tiny bit large around the waist but nothing too noticeable (for size reference, I vary between XS and S). This brand also has plus sizes available which is always a plus when a brand is inclusive. In these photos, I'm also wearing a zip-up jacket by Champion, another brand I can always rely on from Target.

The pros? Affordable first and foremost, great quality for the price, lots of options depending on your style and color preferences!

The cons? You can't really count on a huge selection in being available in stores, but, you'll find so much to choose from online! I've rounded up a few of my favorites here including this gorgeous scalloped pair.
More Affordable Activewear:
<center>

</center>