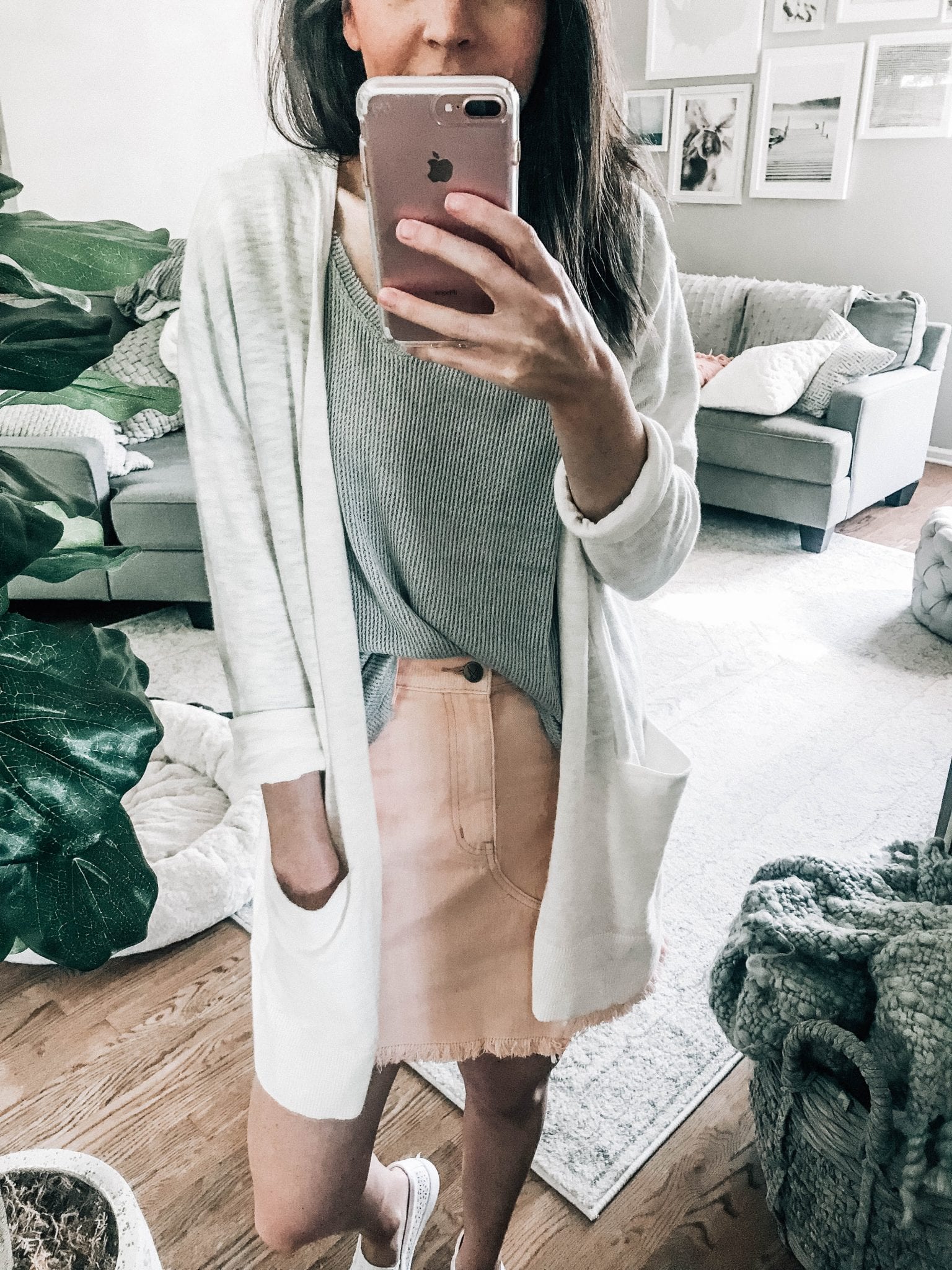 What I'm Wearing:
Summer Cardigan (size S) || Dyed Denim Skirt (XS) || Oversized Thermal Tee || Perforated Slip-on Sneakers (available in white here)
Happy Thursday! Another warm spring day, another casual easy breezy outfit. This thermal tee arrived in the mail yesterday and I can't explain to you how soft it is. I love it for days where I want to look somewhat like a human but still want to be super comfortable. I'm also wearing my everyday sneaks – I seriously wear them every single day. This dyed denim skirt is back in stock in sizes XS-M.
I've been trying to post more of my "every day" outfits a few times each week for a change. The quality isn't the best with me taking these with my phone in a mirror but they get the job done I suppose.
I'll be posting a fun blog post later today so check back to see what it's about… hint: snacks.
xo, Shelby

<center>

</center>