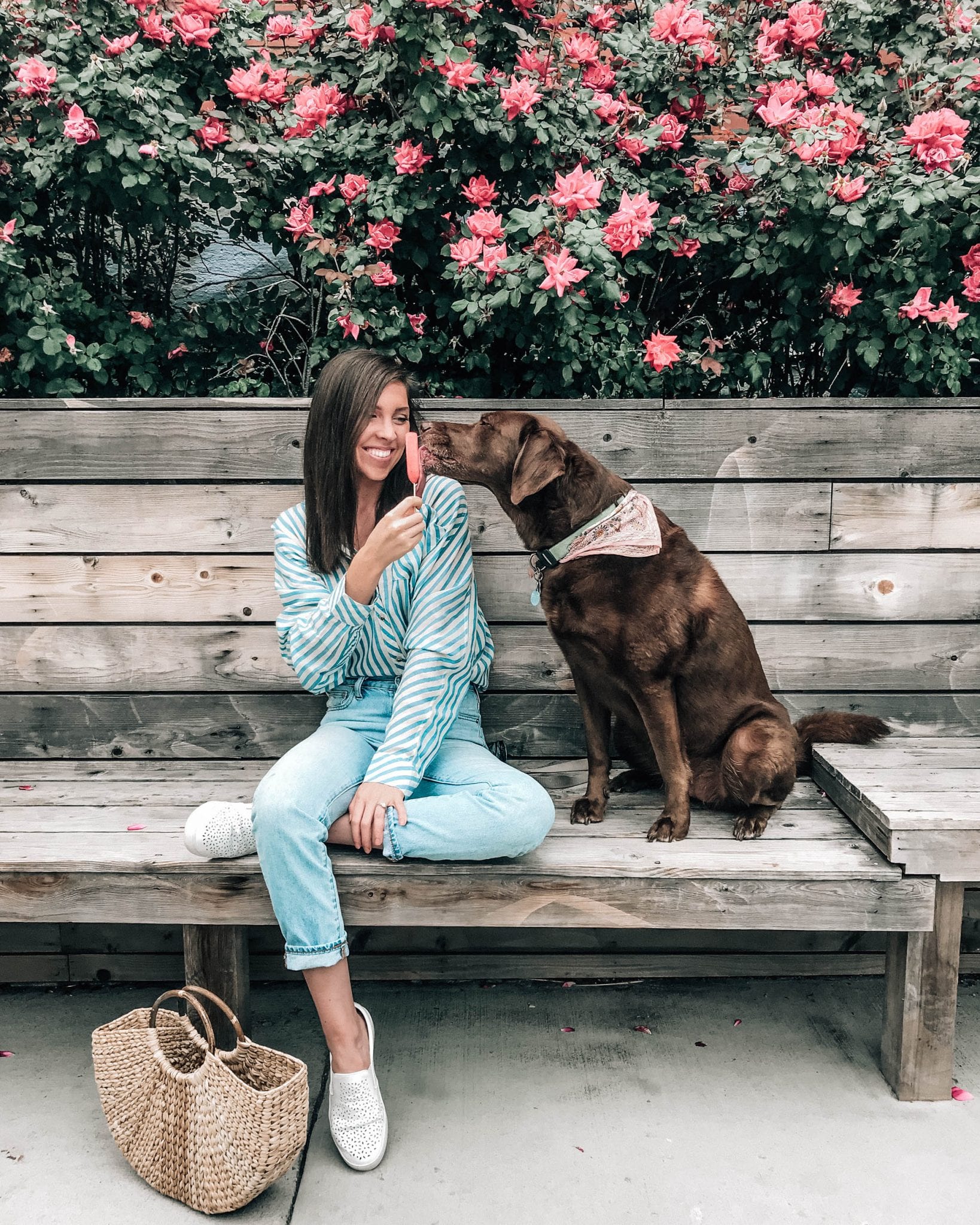 Happy Sunday!
I just got inside after spending nearly all day in our back yard and it's been the best weekend. I wanted to share my 'Sunday Six' because there are a bunch of things I've been loving lately, from food to home to style starting with my newest favorite coffee shop.
Most Popular of the Week: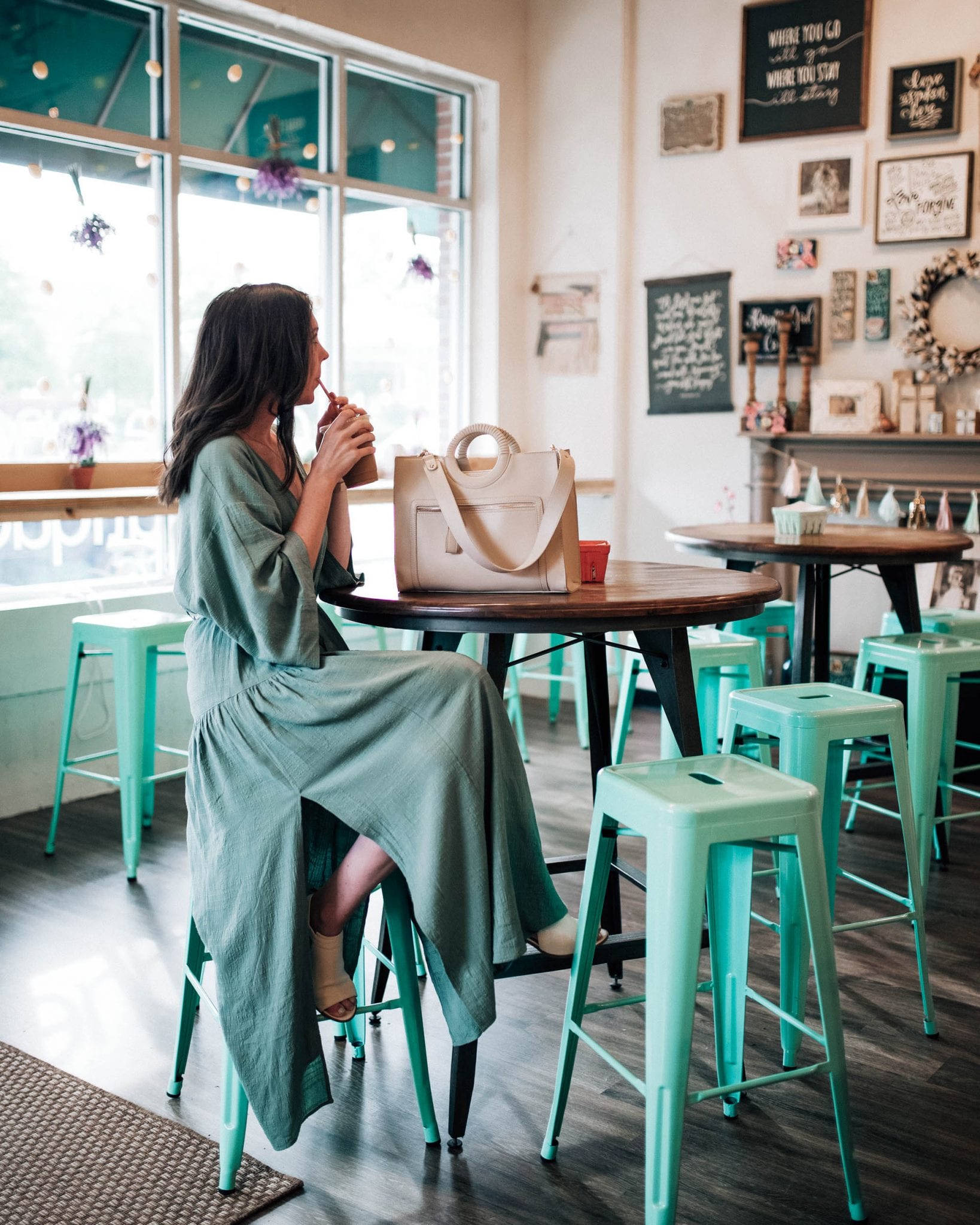 Thanks A Latte
One of my favorite parts about where we moved is being super close to Thanks a Latte, a local coffee shop in Holly Springs. It's not only a coffee shop though… it has tons of gifts perfect for just about any occasion: weddings, Mother's Day, birthdays, etc. My favorite orders: Vanilla Latte w/ Almond or Oat milk, Lavender Lemonade, and a white chocolate chip/cinnamon scone delivered from another favorite of mine, La Farm Bakery. TJ loves ordering the 'H Town'. Thanks A Latte is my peaceful spot where I can get a lot of work done in a short amount of time due to how calming and positive the environment is. I LOVE it so much. You'll also want to be besties with all of the baristas.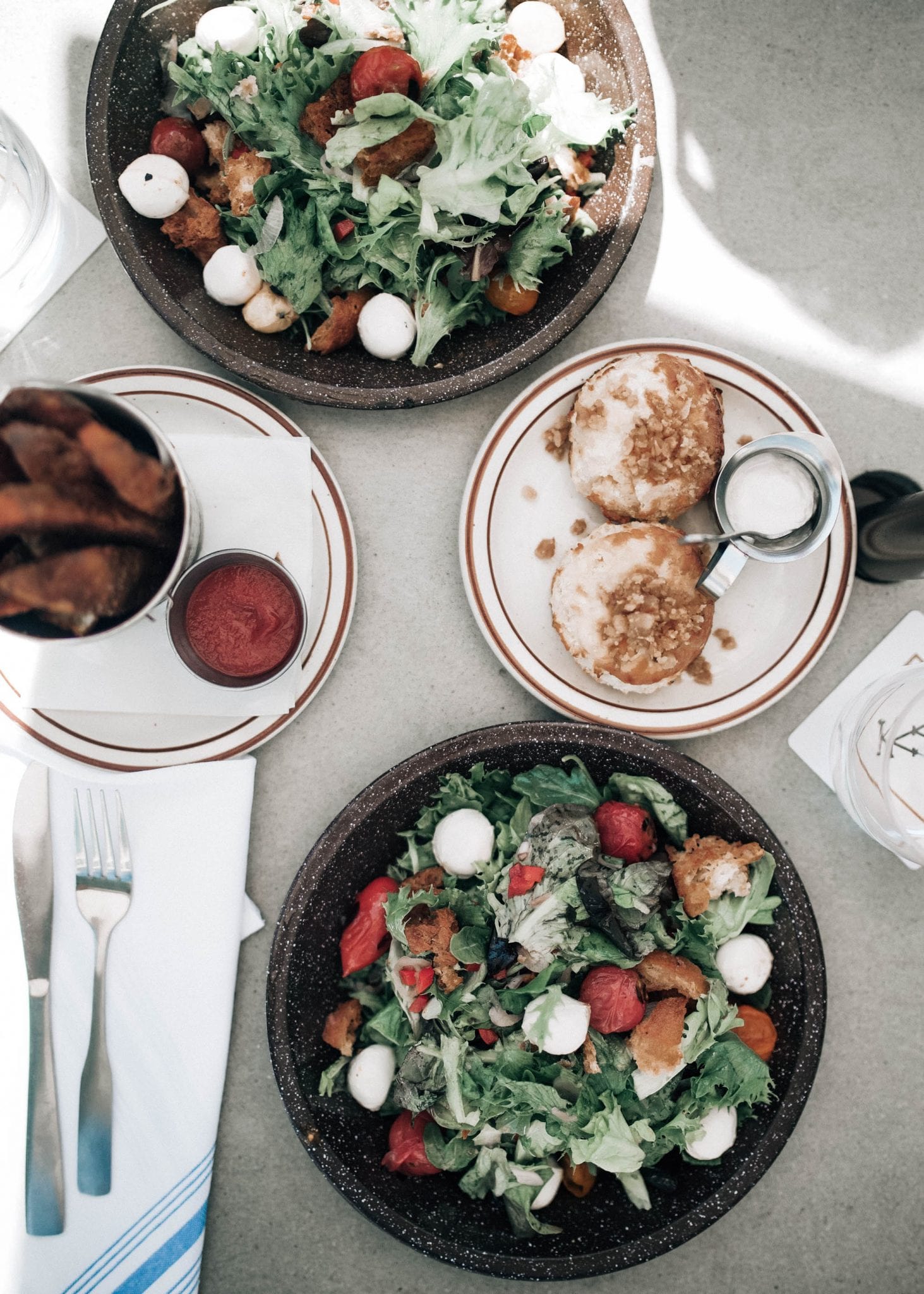 Smoked Mozzarella Salad at Whiskey Kitchen
If you haven't tried the Smoked Mozzarella Salad at Whiskey Kitchen in downtown Raleigh yet, you need to! It's so refreshing on a hot day and, once I have one, I crave it for days afterwards. It is SO delicious. I also love their 'Cracklin Biscuits' and 'Wedge Taters'.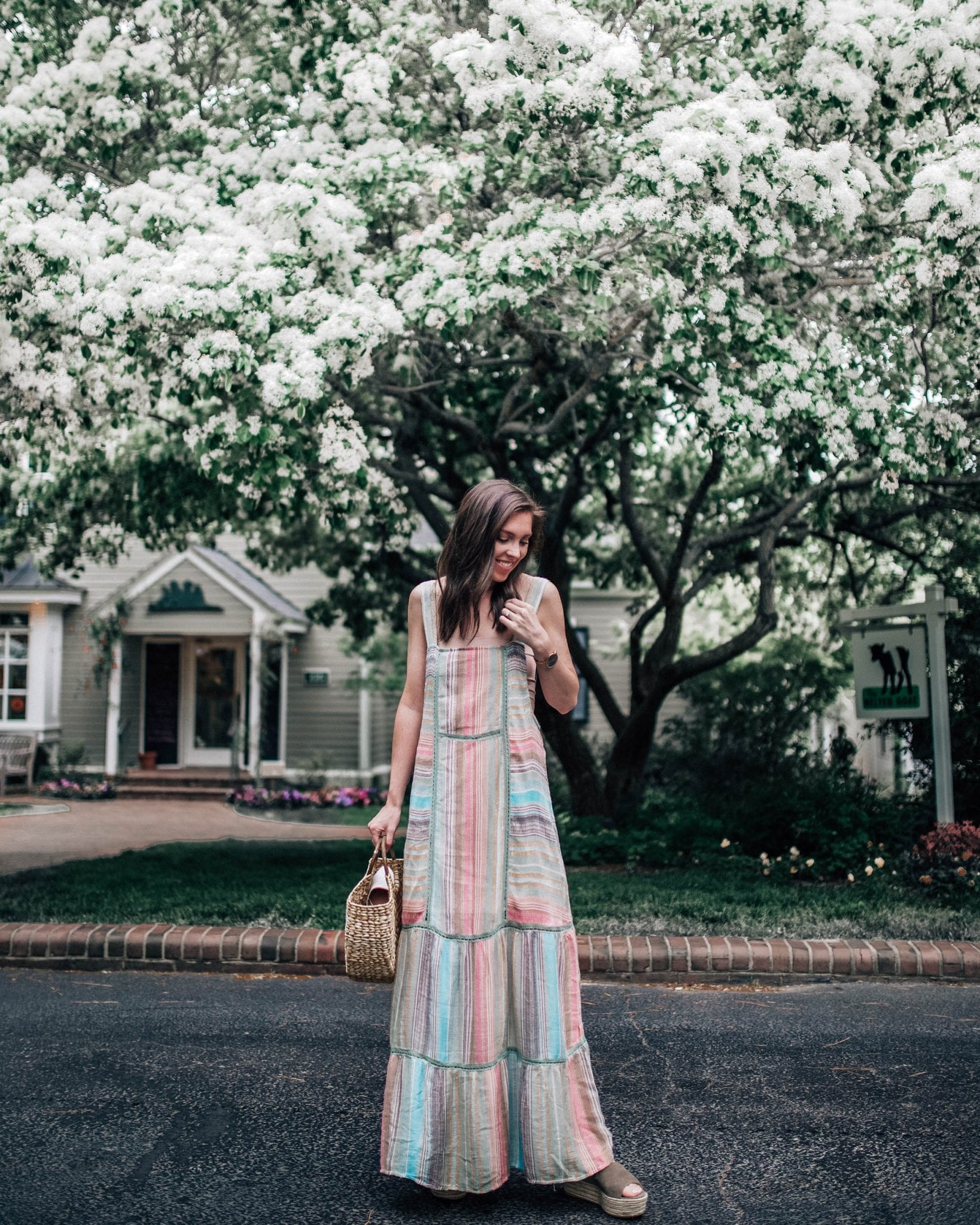 Free People Colorful Maxi Dress
I recently found this maxi dress on major sale on Free People's website and couldn't pass up on the deal. It is regularly $148 but on sale for $69 and being sold full price on other websites. The colors are what sold me but the dress has an overall very loose fit so it would be perfect as a beach cover-up or resort wear!
My New Make-up & Skincare Routine
I've talked about this before but a couple of weeks ago, I decided to change up my entire make-up and skincare routine. I've been reading more into 'clean beauty' and am slowly transitioning, throwing away a lot of my older products. This all started because my skin was really broken out a couple of weeks ago and I had no idea what exactly was the main cause but it motivated me to learn more about what I use.
For the past two weeks, my morning skincare consists of this serum followed by this moisturizer. I then use this brush to apply my SPF 15 foundation. I still use my regular blush and bronzer but I've noticed that by using a mineral foundation, my skin stays much more clear and healthy. My nighttime skincare routine includes this face wash, followed by this serum (every other night) and this moisturizer. I'm still on the hunt for the best eye cream so suggestions are welcome! Also, if you are wanting to try any TULA products, you can get 20% off any order of $50+ with the code 'SHELBY20'.
<center>

</center>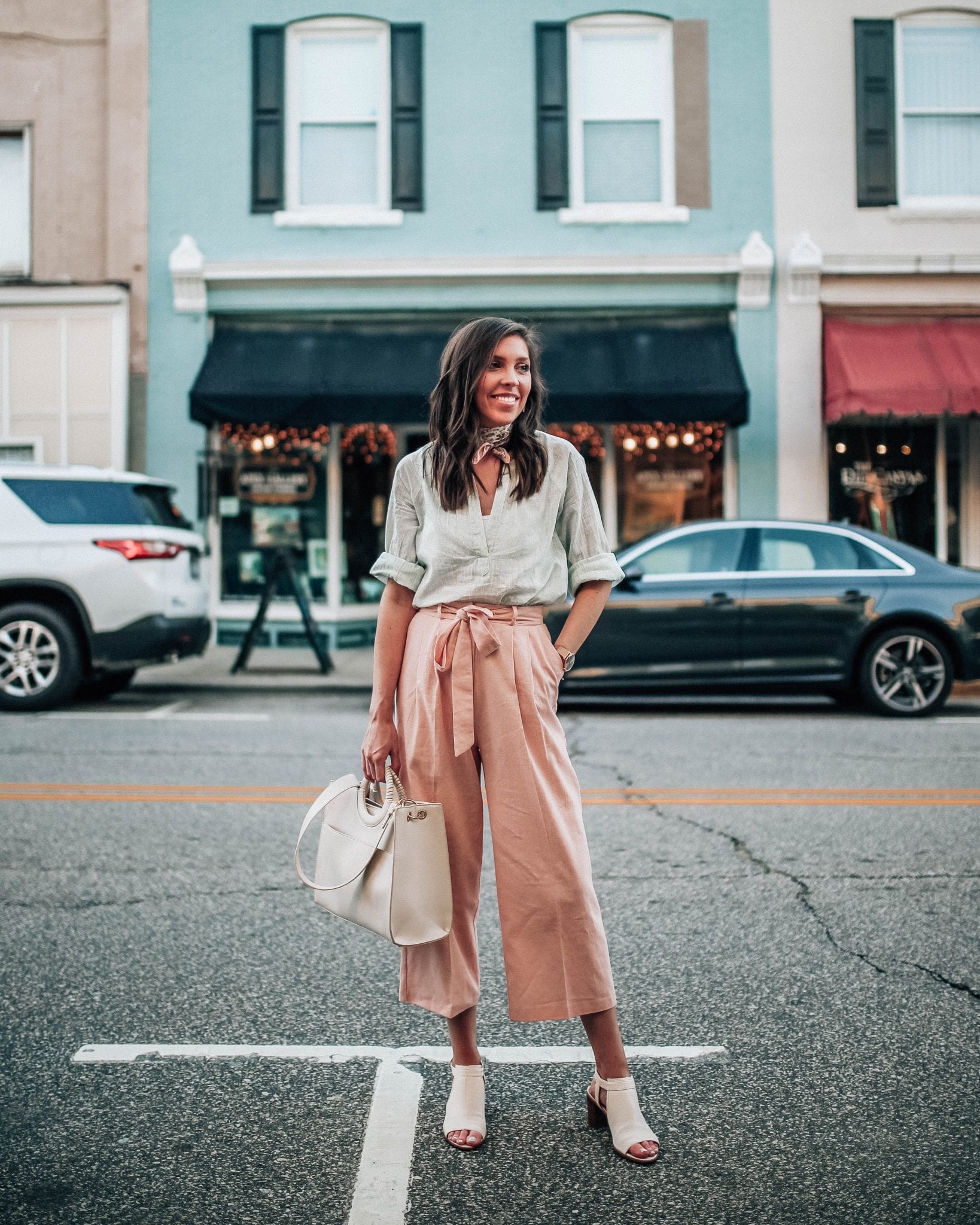 Wide-Leg Linen Pants
I am currently going through a major linen phase. Everything from dresses to shorts to pants to throw blankets, I clearly have an obsession. However, with the temps warming up, there really is nothing more easy and breezy than linen fabric. These pink pants that I ordered are so fabulous with their high waist fit and tie waist detail plus they look so chic with just about anything (and are only $40!!!). Mine are a US 2 for reference. I loved them so much that I ordered a pair of these lilac linen shorts and wore them all day today!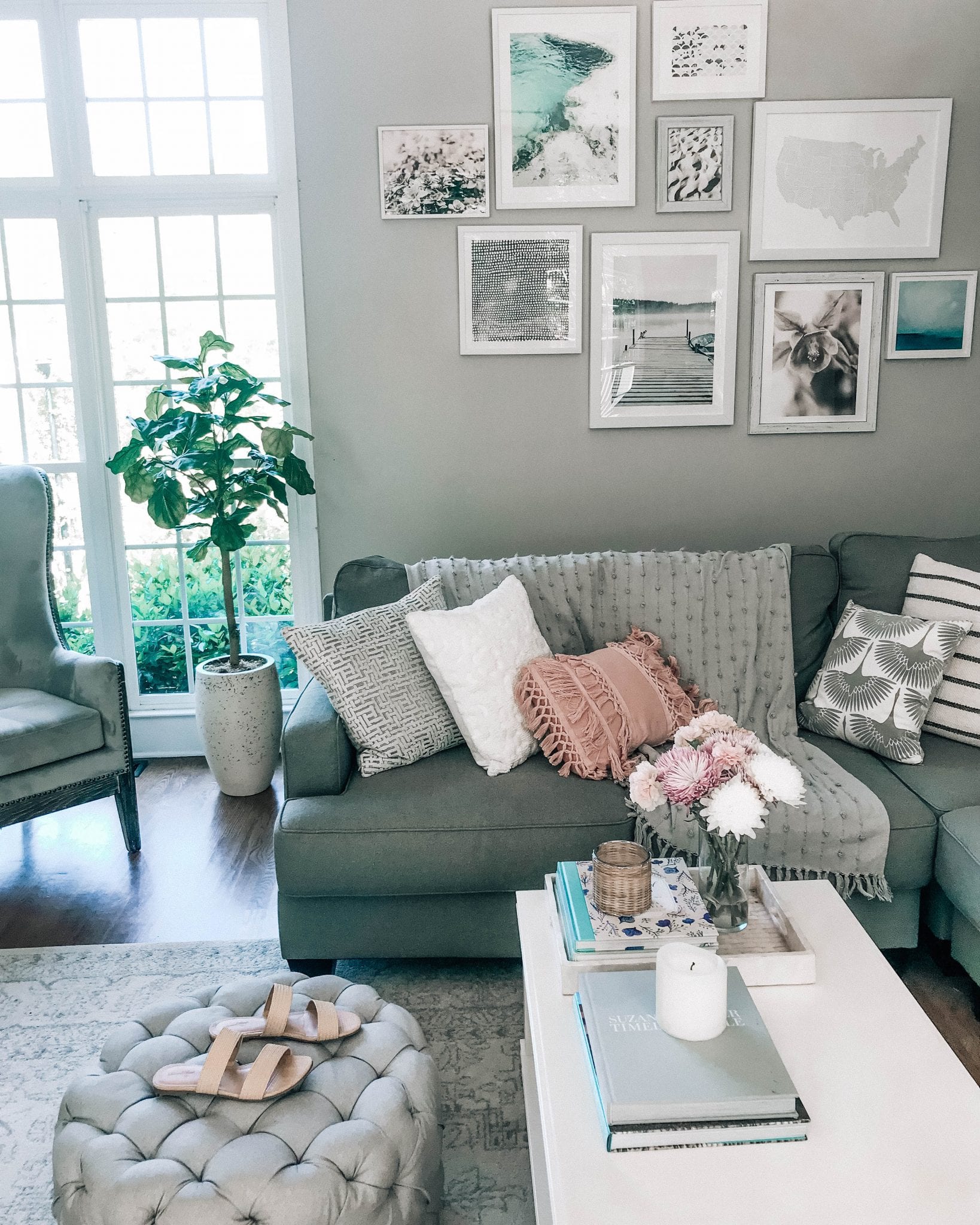 Field and Fleur Candles
I recently had a couple of these Field and Fleur candles delivered and they might be the best candle I've ever smelled. They are pricey but they last a long time and come in a cute woven jar as shown above on my coffee table! You really can't go wrong with any of the scents but I do know that the Blue Seaside and Coconut Rose both smell incredible!