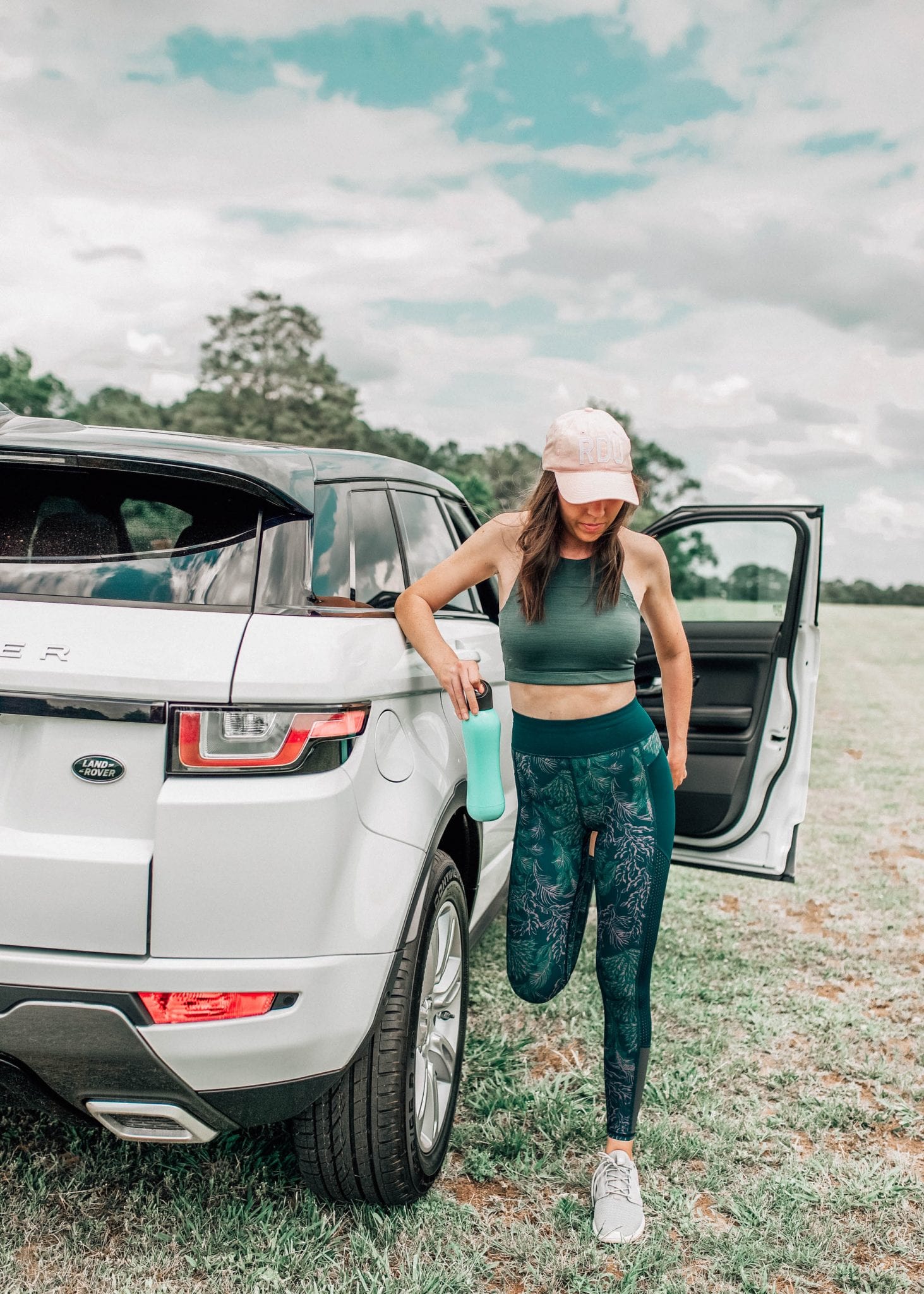 Ever since I was in high school, I've had this constant feeling of "I need to workout" practically every day. Back then though, I was more motivated by physical benefits. Now that I am older, my mindset has shifted and I look forward to the mental benefits way more. I notice that my mind and life feel cluttered and out of control if I do not fit in my daily exercise, even if just a walk through the neighborhood. A couple of months ago, I got into a steady workout routine that I looked forward to each day. At the beginning of May, that all kindof went downhill once I took a trip to the beach, followed by a trip to the Bahamas, and then a few days in Charleston. Traveling and holidays are what really gets me out of my groove when it comes to sticking to an exercise routine.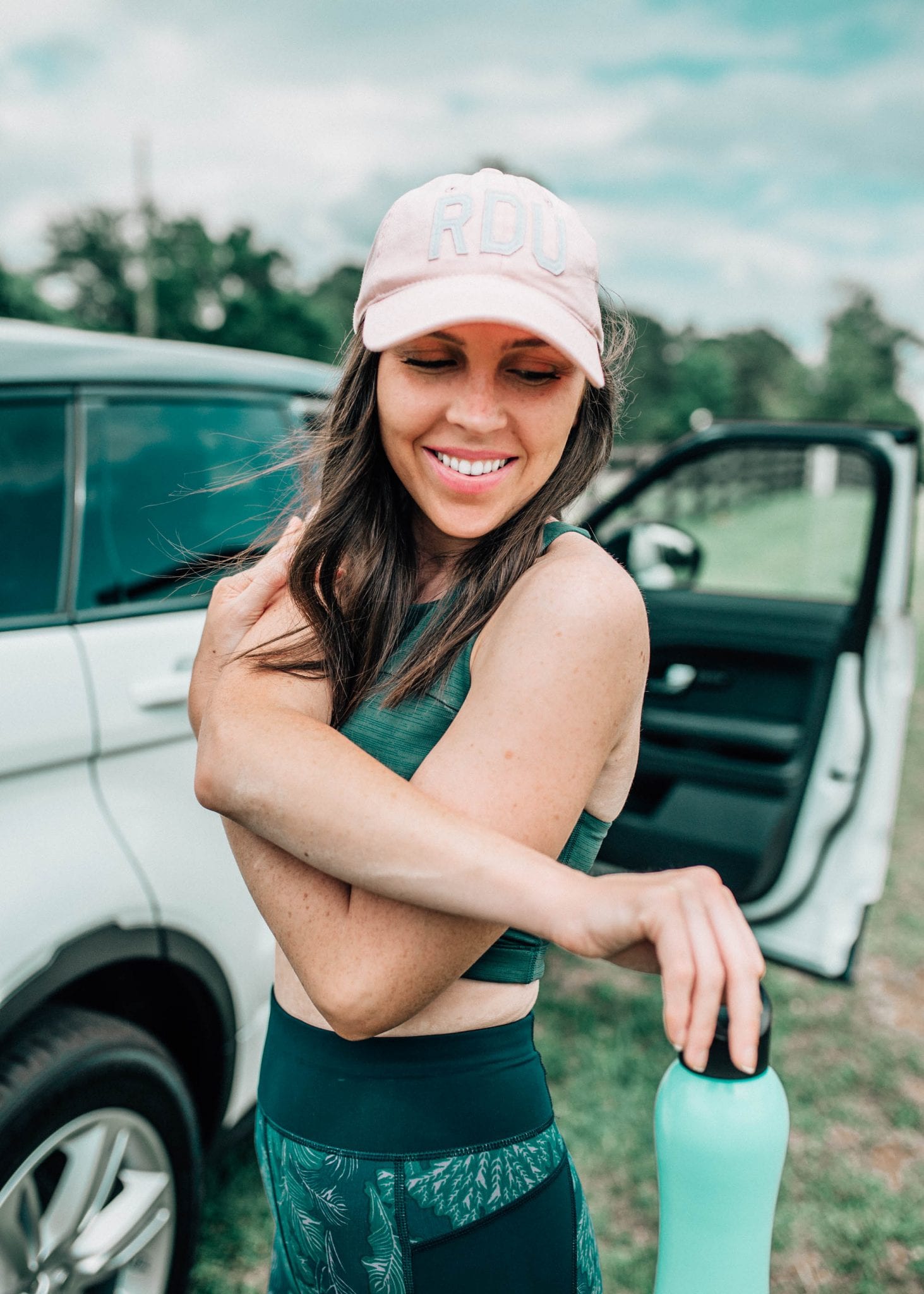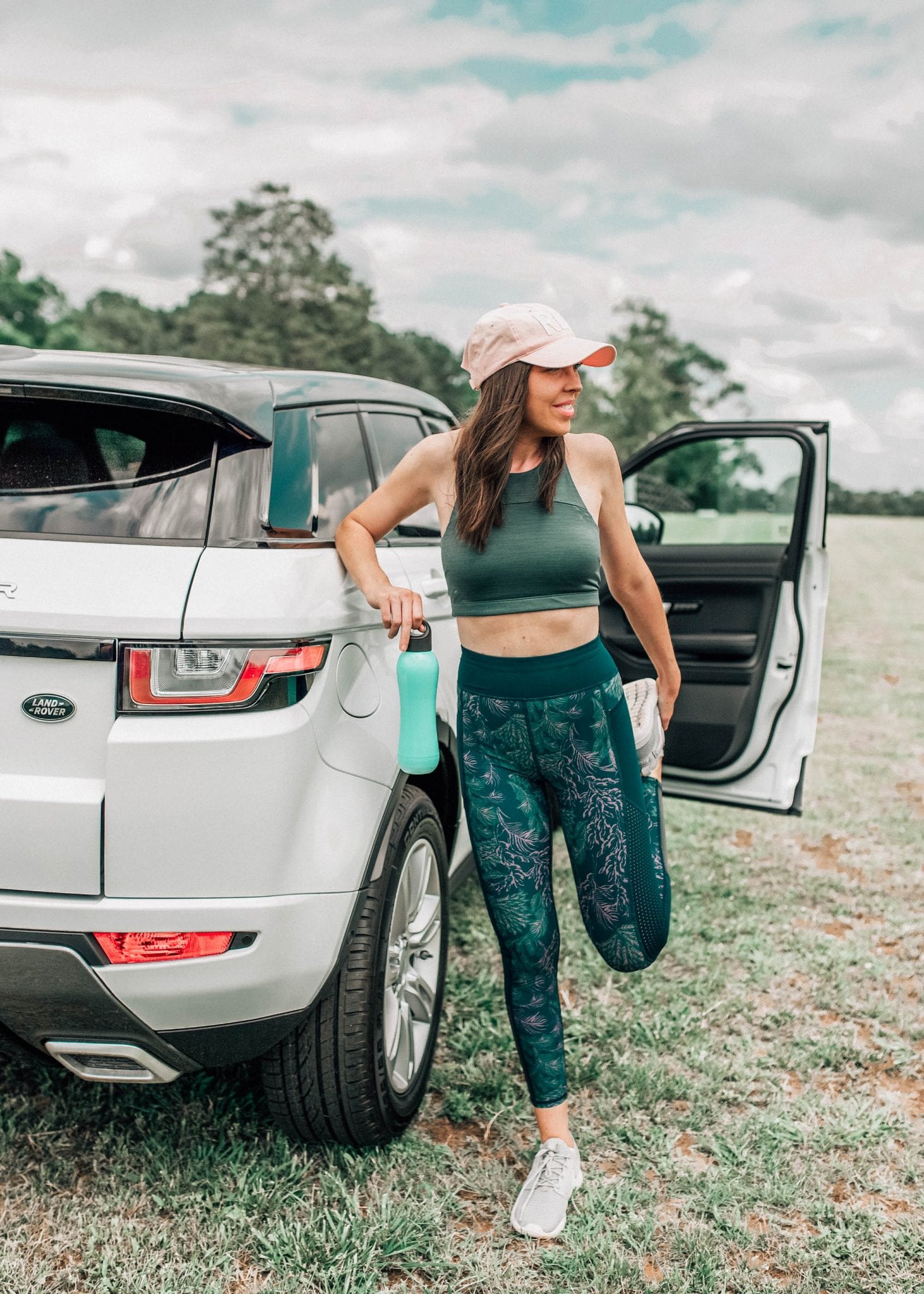 How cute is this RDU hat I found The Local Squirrel in Cameron Village? They also have "919" hats along with the cutest accessories, decor, jewelry, gifts… pretty much everything and each item is so unique.

Over time, I've found ways to get that motivation to focus on my fitness and health and I wanted to share them incase you've been needing a boost!
Journal your thoughts after each workout.
A couple of months ago, I started writing down how I felt directly after each workout and I noticed that there were common themes each time such as "mental clarity" and "positive energy"… both things that are necessary for me to have a productive day. Once you're reminded of all of these benefits by seeing them actually written down, it'll change from something you dread to something you look forward to. You can easily just jot these down in your "notes" section on your phone if that makes it easier.

Do it for those who can't!

This is probably my biggest motivator. I always think about people who physically are not able to run or lift weights due to health issues and how they wish they could. Be thankful for your health and ability to exercise each day. The biggest way to change your mindset for almost anything in life is to put yourself in someone else's shoes.

Try group fitness.

These days, there are countless group fitness classes to join whether you enjoy cycling, yoga, or barre. Lately, I've found that I can workout at home for a while as long as I hear someone talking to and encouraging me; however, I still get that desire to workout with people every now and then. When I'm lacking motivation, sometimes it's best to just show up to a class. Even a fun bike ride through the neighborhood with TJ the other day made for some enjoyable exercise.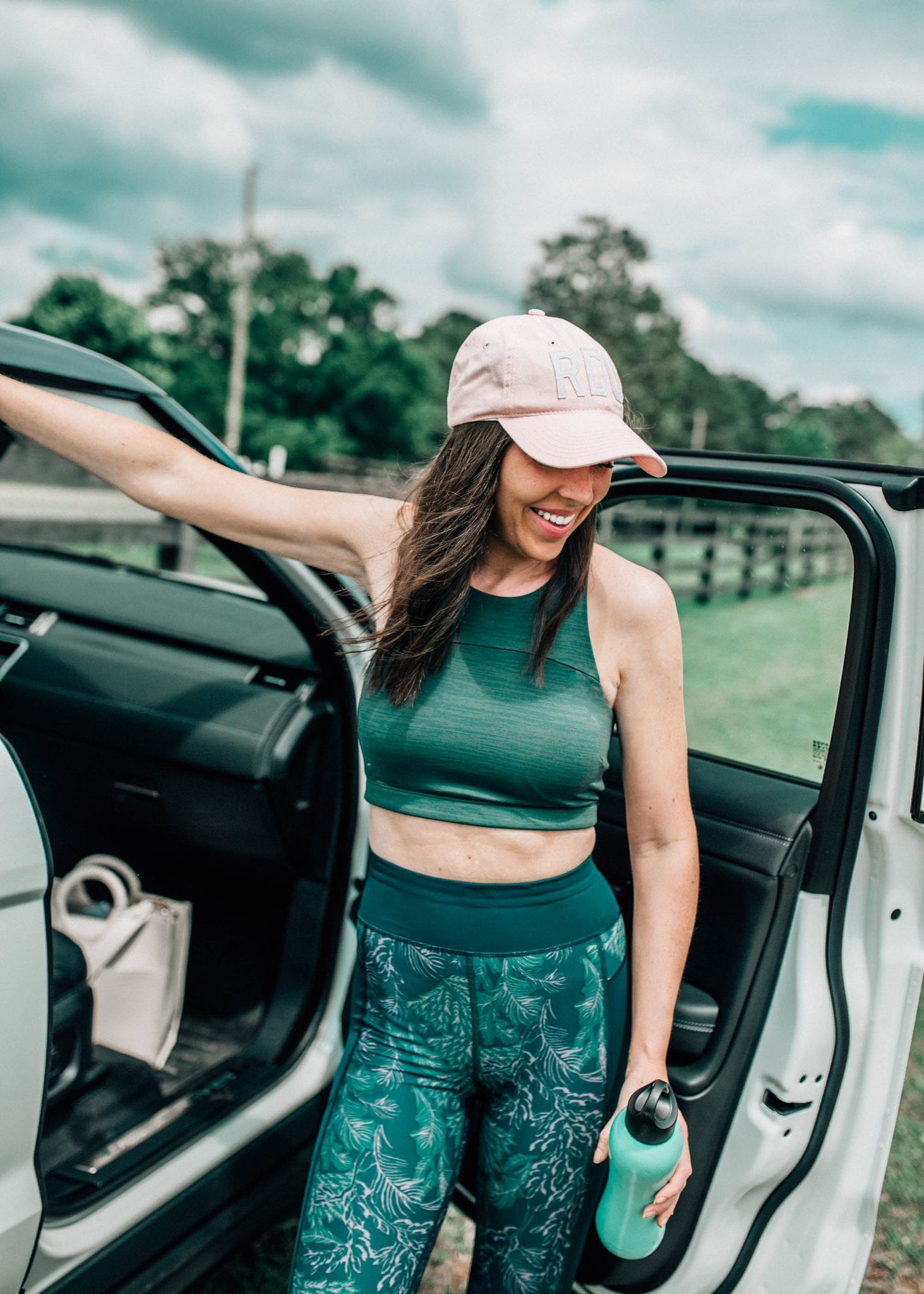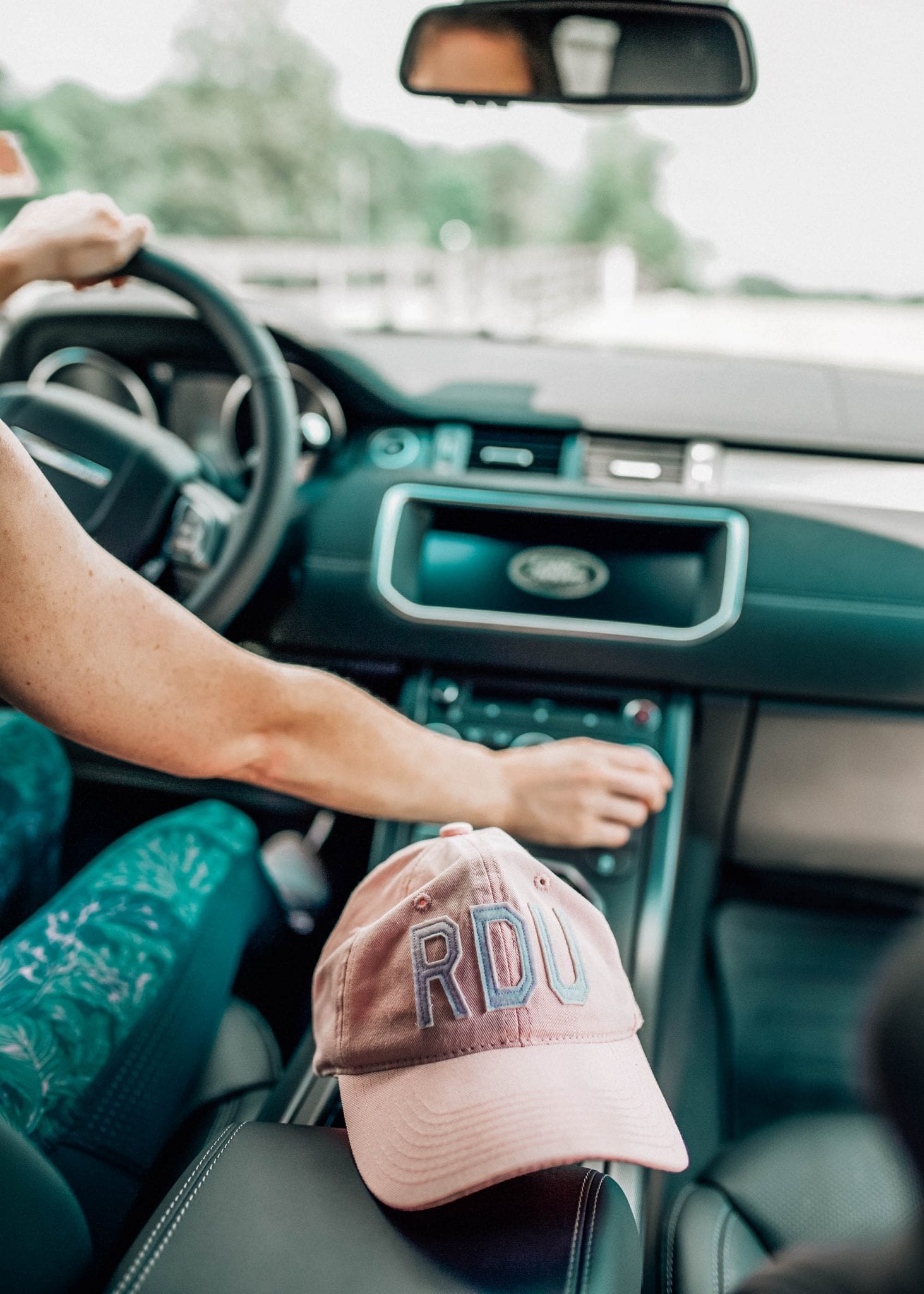 View it as your 'thinking time'.
If you're like me, you might have 7000 things on the brain at any given moment and in order to sort all of it out, it's good to have time to yourself to sort them out so that you can actually think. To me, I've found that the only way for me to do this is while I'm working out. For me, it's the best way to start the day before I open up apps/check my email/etc.

Keep it exciting.

After a while, your routine might feel a little dull and that is when it's time to do something different just once even. When my at-home Tone it Up workouts get old after a while (which truly doesn't happen too often surprisingly), I drive out to a park, take a new class, go on a bike ride, or just go to the gym for a change in scenery. It gets me back on track and makes fitness feel fun again.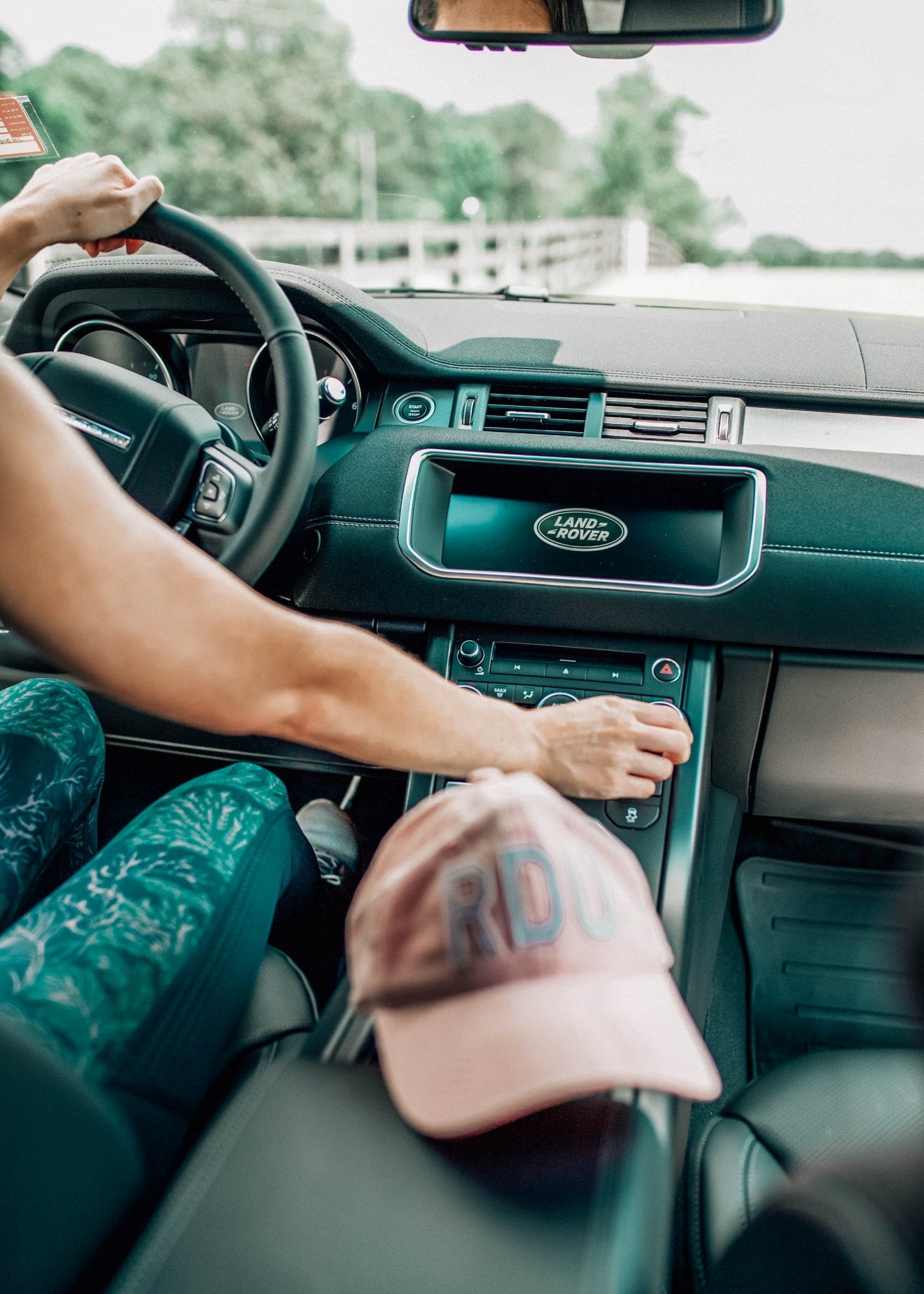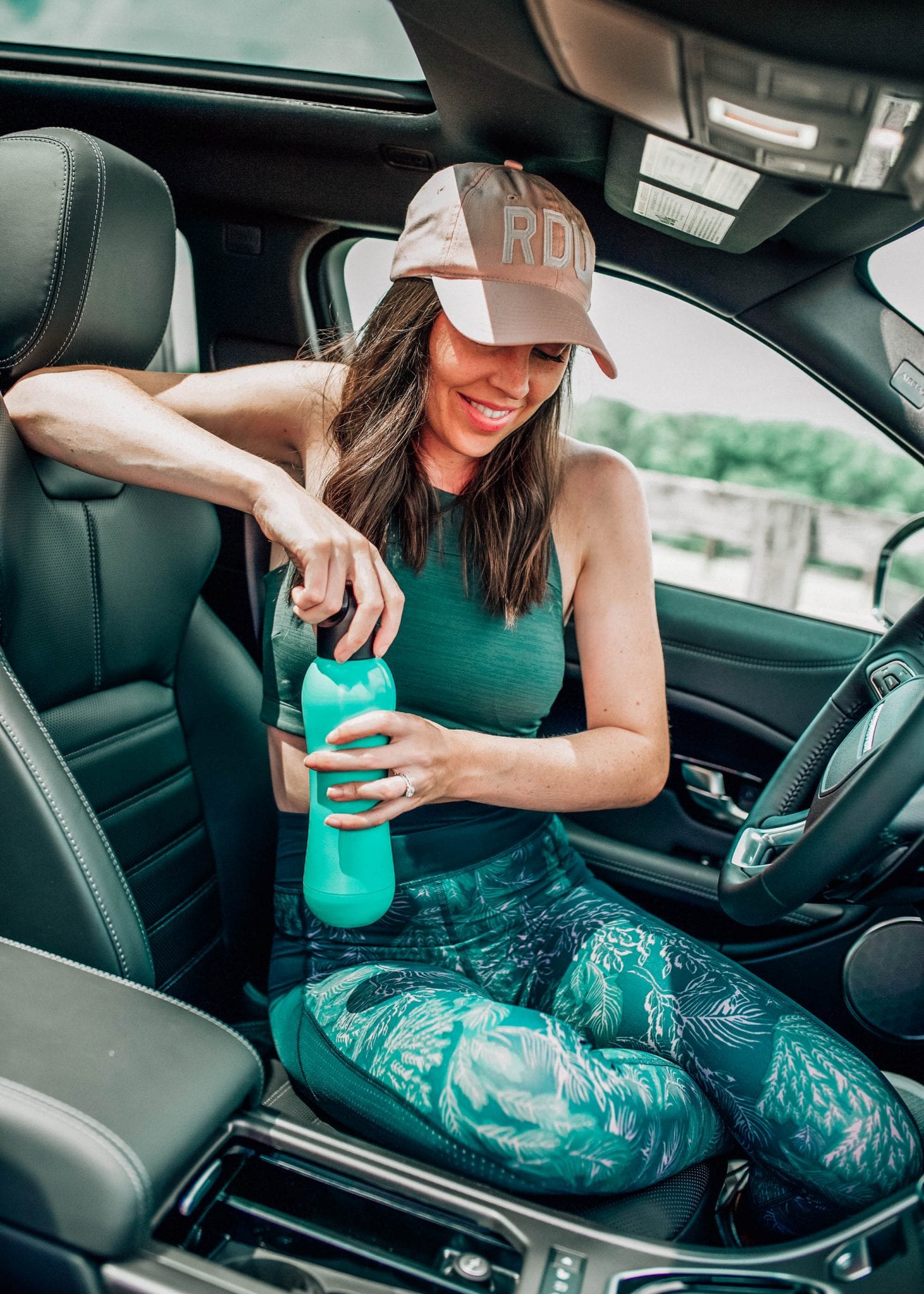 Now, about this nice ride! The other weekend when I wasn't feeling my regular at-home workout, TJ and I drove to a nearby park to run. At the time, we were test-driving a car for Land Rover Cary… a Range Rover Evoque. I've posted about several Land Rover models in the past but what I loved specifically about the Evoque was the size and sporty feel of it. The MSRP is actually surprisingly much lower than the full size Range Rover, starting at $41,800. Fun fact: it also comes in a convertible…. my dream car, for sure.

Anyways, we hopped in the car, drove to the park, and decided to just go on a run for a change. It was nice to switch it up and it helped me remember that even just a little exercise does wonders for my mind and body.
Happy Friday! We don't have too many plans but to stay around here, maybe go to a local festival. I've been wanting to book a flight to see my family up in RI so I'll probably figure out all that and just spend time enjoying the first weekend of summer!