I feel like this week has gone by fast! My week technically didn't start until Tuesday since we were celebrating our anniversary in Charleston for a long weekend so I guess that's why…. Also, have you read the Top Recommended Restaurants in Charleston? Warning, it'll make you hungry and want to book a trip asap.
Anyways, this weekend is pretty busy over here. On top of Father's Day, I have a 10-year high school reunion… what? I feel old. I'm also going to be finalizing our kitchen plans. My goal is to renovate our kitchen during the summer/early fall (by Oct/Nov) but we will see how that goes. When we moved into our home, I knew our kitchen would be the biggest project. I want to remove some cabinets, paint other cabinets, replace countertops, replace stovetop, add a sliding barn door over our pantry, create a breakfast nook… it's a beast. Although this weekend is busy, I'd love to have some time to just do some reading. I've noticed that my mind is more creative when I set aside time for it to relax and do things that are not blog-related. On June 22nd, it'll be 6 months since my last day my full-time/corporate job and oh how I've learned so much in those 6 months of self-employment… I'm actually thinking I'll write a post about it all.
Anyways, I am rambling on about 5 different things so let's just get into why I originally came here… to share 7 summer dresses I think you'll love and why!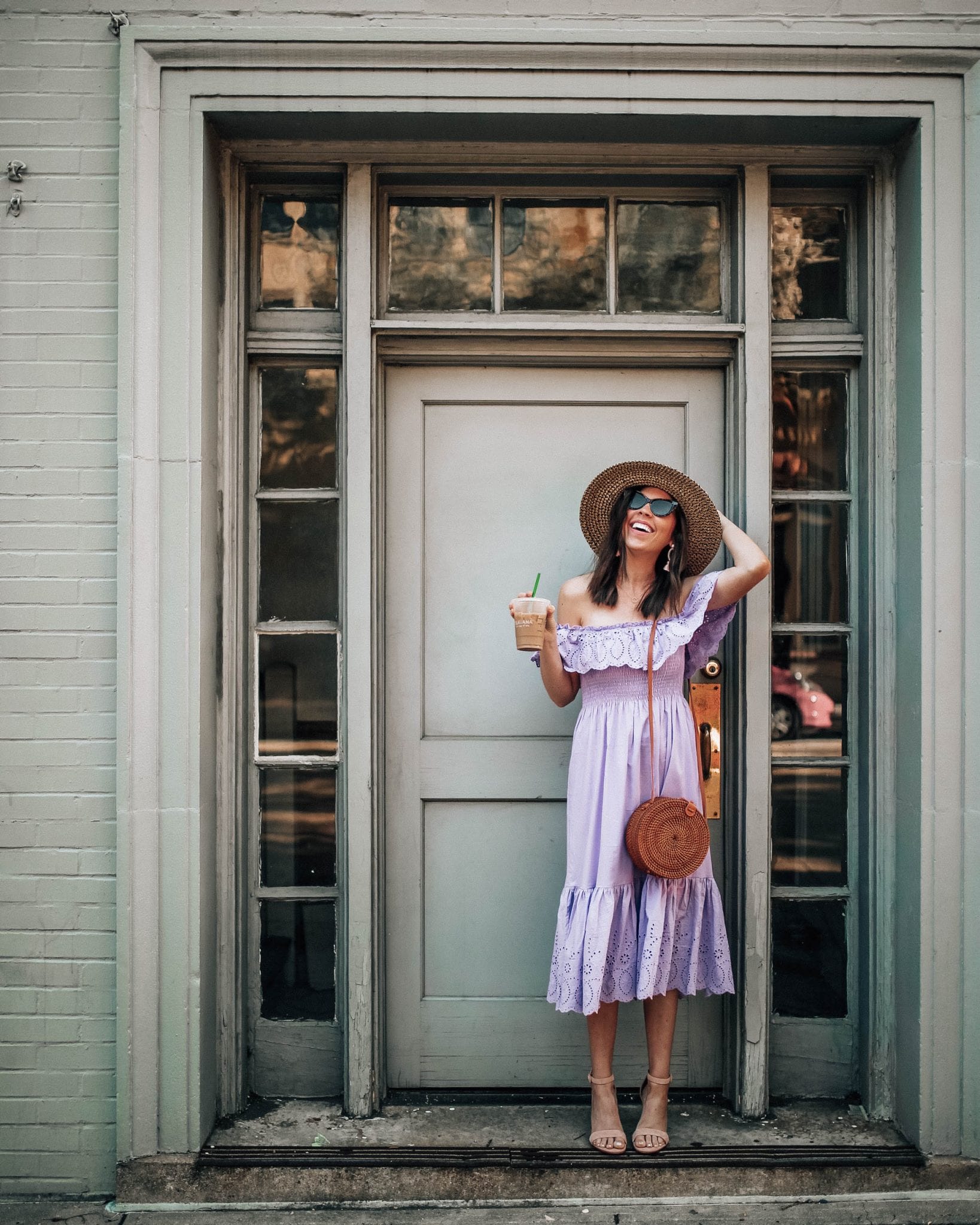 Off-the-Shoulder Eyelet Midi Dress (also available in white)
I love this dress, especially for the weekend. It's so easy to throw on and instantly look like you're ready for a chic summer day. I am wearing the XS but wish I had ordered the S due to the elastic on the shoulder area. I love that is comes in white too, so if you are more of a neutral girl (or even a bride), this will be your go-to.
<center>

</center>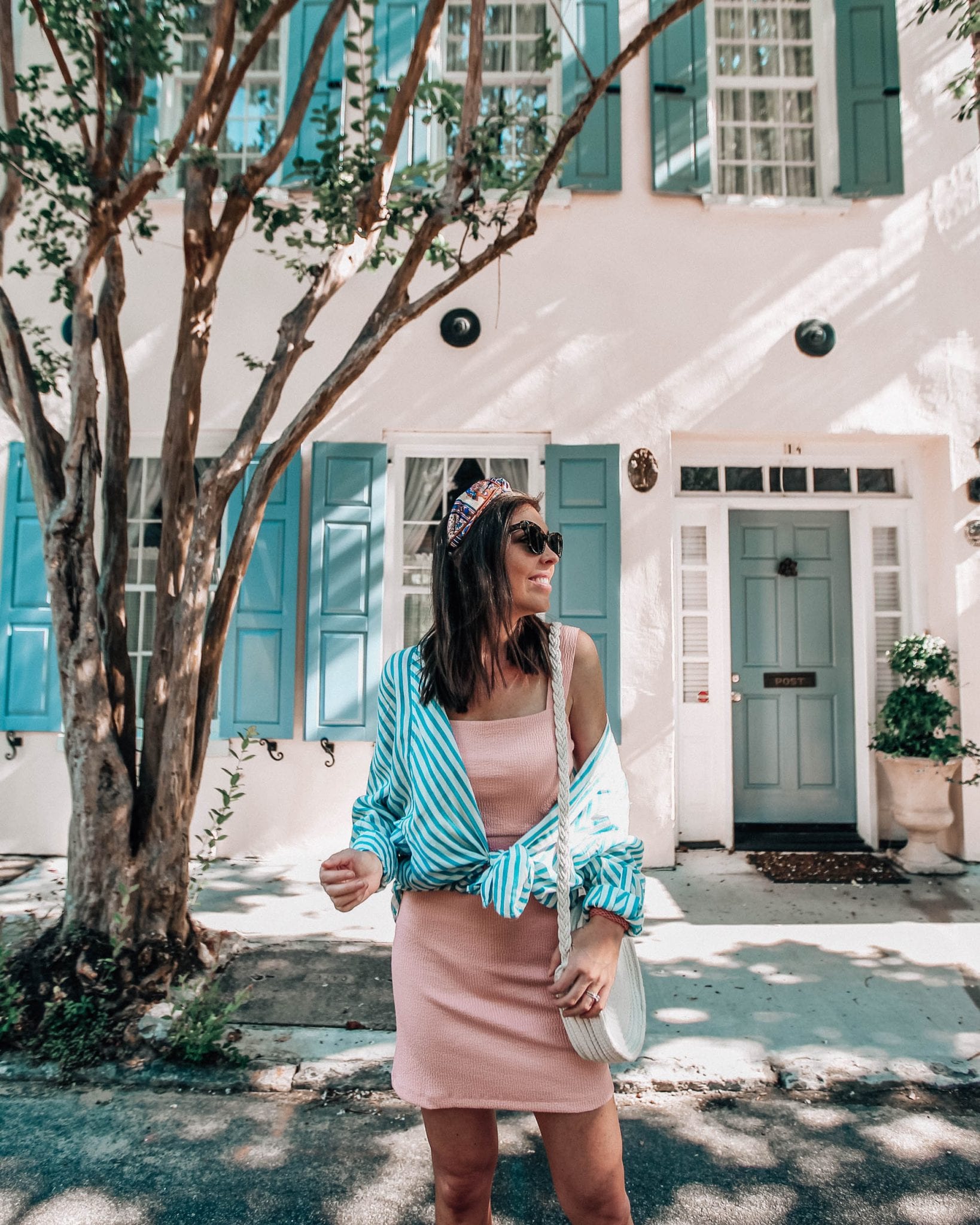 Textured Square-Neck Mini Dress
This is a newer one I've found and I typically stay away from the more form-fitting dresses but there was something about this one that I couldn't resist… I think it's the texture and the thick straps. This dress is surprisingly very comfortable and I love tying shirts over top of it to get more outfits out of it. It's definitely very summery and I probably won't wear it past September but, for this season, it is perfect (can be dressed up or down). I'm wearing the S.
<center>

</center>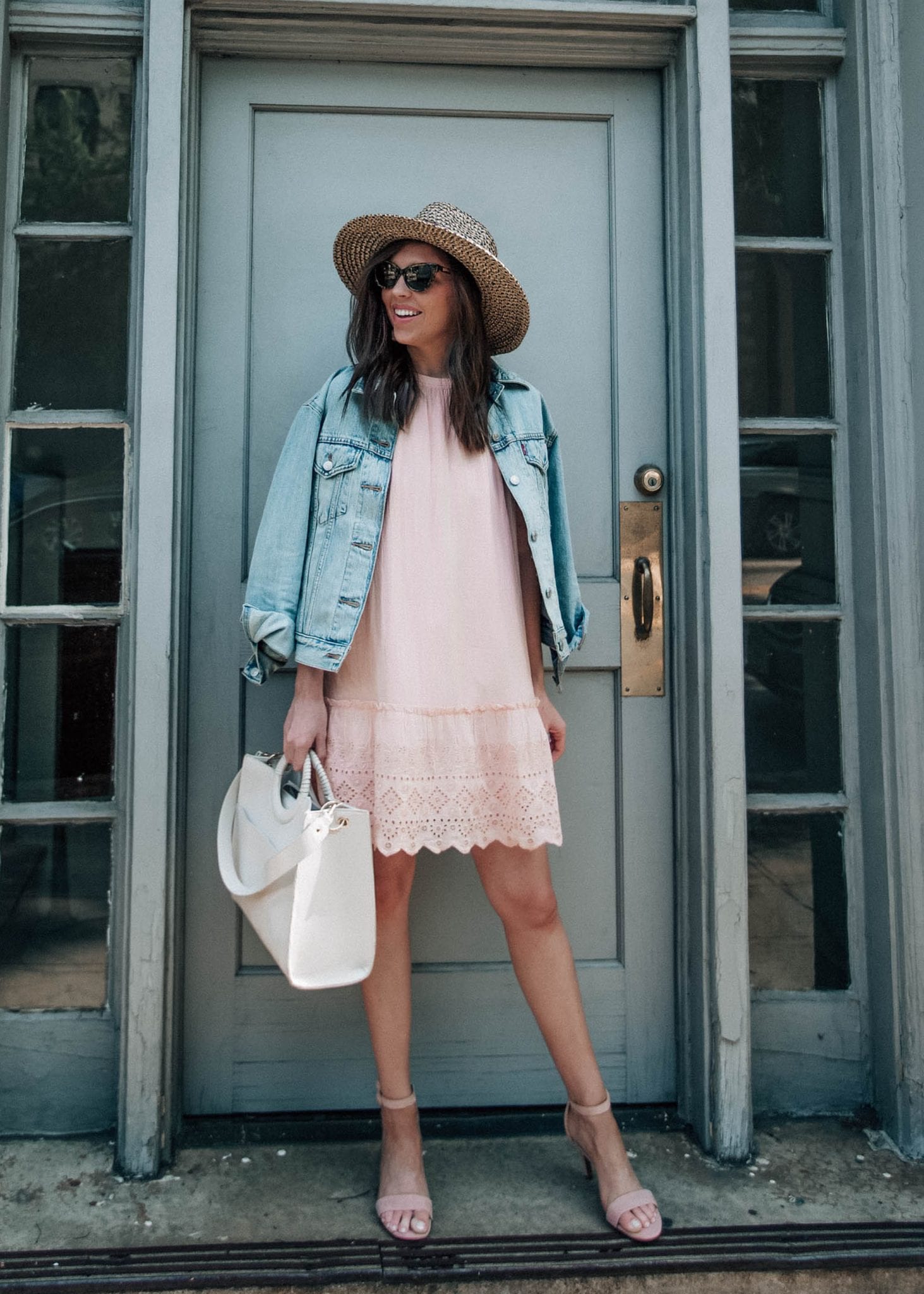 If you buy any dress out of these 5 options, I'd say this one is my #1 favorite for a few different reasons. First of all, I love anything with a high-neck… I think it is just so flattering. I also really don't enjoy wearing normal bras… I'd wear just a bandeau every day if I could. With this dress, since it is loose around the body, I feel like I can get away with a comfy bra that doesn't have thick padding/underwiring. And lastly, aside from it being light-weight yet lined (very well made), the eyelet hemline is simply gorgeous. This might be one of my favorite dresses from Loft, ever. Get it while it's 40% off!
<center>

</center>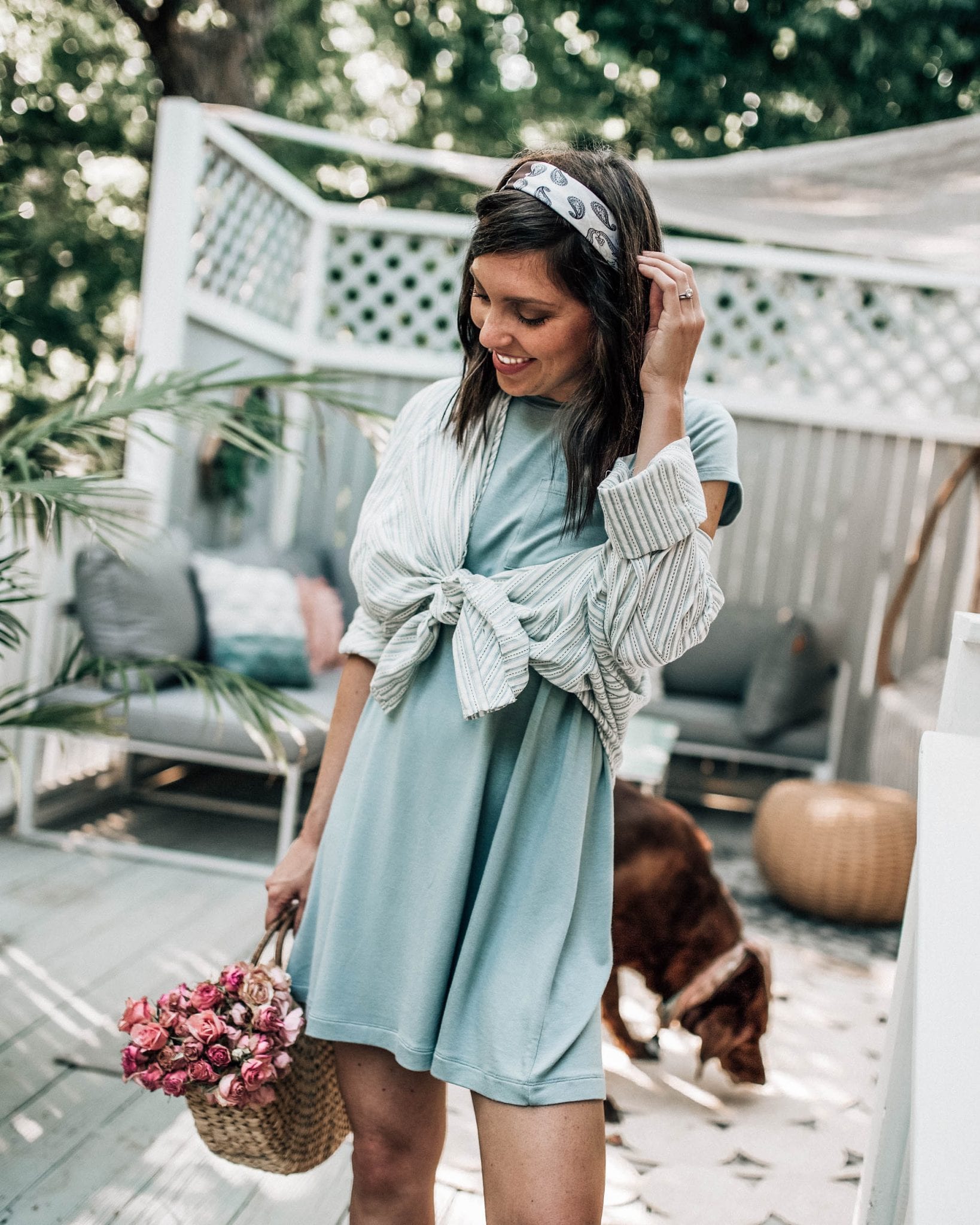 Signature Soft Pocket Tee Dress
I've worn this same dress (just in different colors) on here at least 5 times in the past. They seem to come out with new colors each season but it's a staple for Lou and Grey. There is nothing easier than a tee dress and this one is the softest ever made. It is also available in a really pretty light grey/white currently (also 40% off this weekend).
<center>

</center>
Turquoise Maxi Skirt (kindof a midi skirt)
While this might not be a dress, I couldn't not include it. I've worn this thing as a swim cover-up in the Bahamas and explored the streets of Charleston with a basic white tee. It's more of a splurge piece than what I typically go for but every now and then it's nice to treat yourself to something this beautiful! The colors, the flowy detail, the tie waist… everything just spoke to me so into my shopping cart it went. I'm wearing the 0. Also, it looks like a wrap skirt but it's really not… it won't swing open like a lot of wrap skirts do. It's incredibly well-made.
<center>

</center>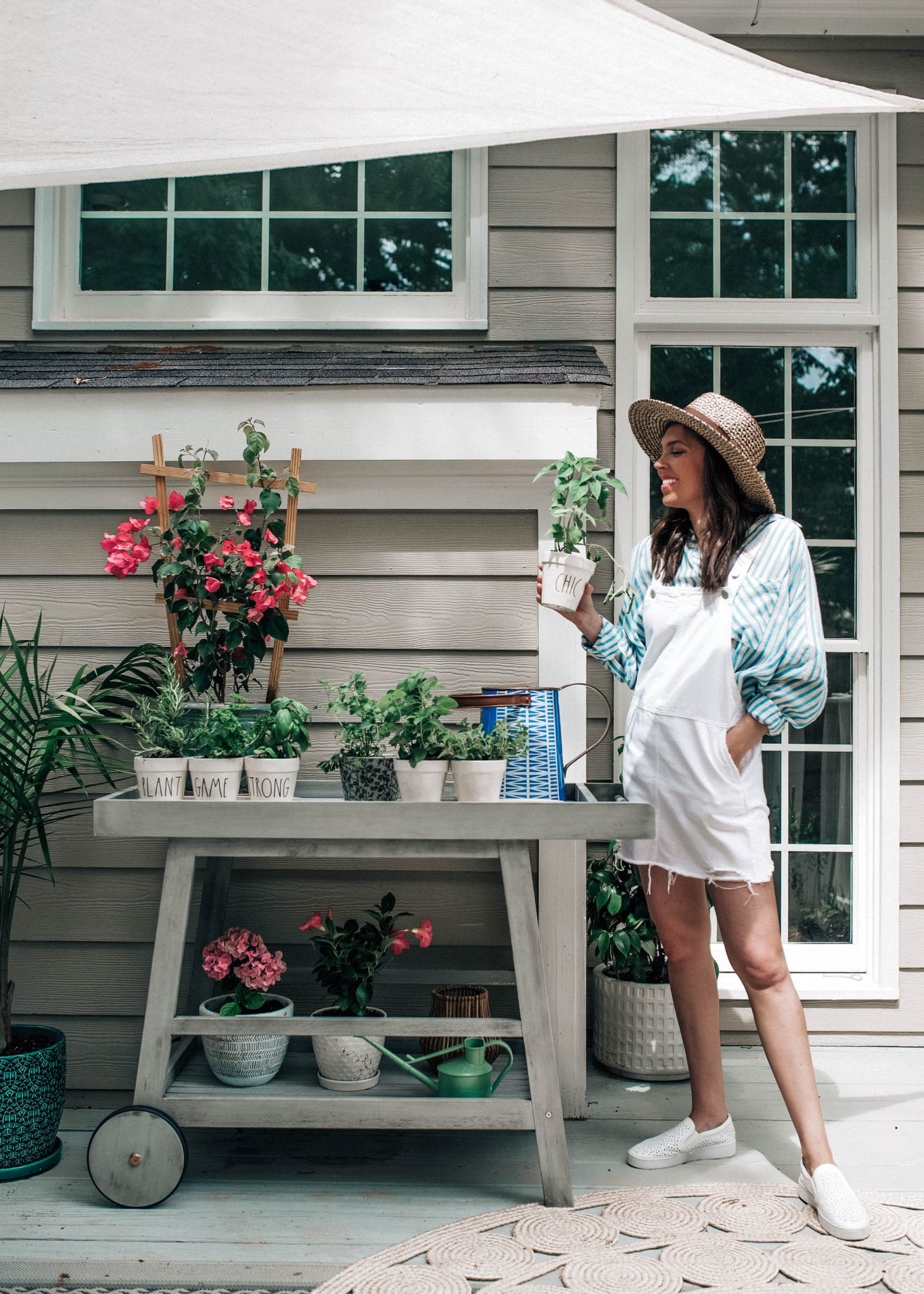 I think I've posted this on Instagram about 7 times. It is just the best because you can wear a different shirt with it each day and have it look like a totally different outfit! By far, one of my most worn pieces this year. If your size is sold out (they frequently restock), I've found the same one available here for 40% off!
<center>

</center>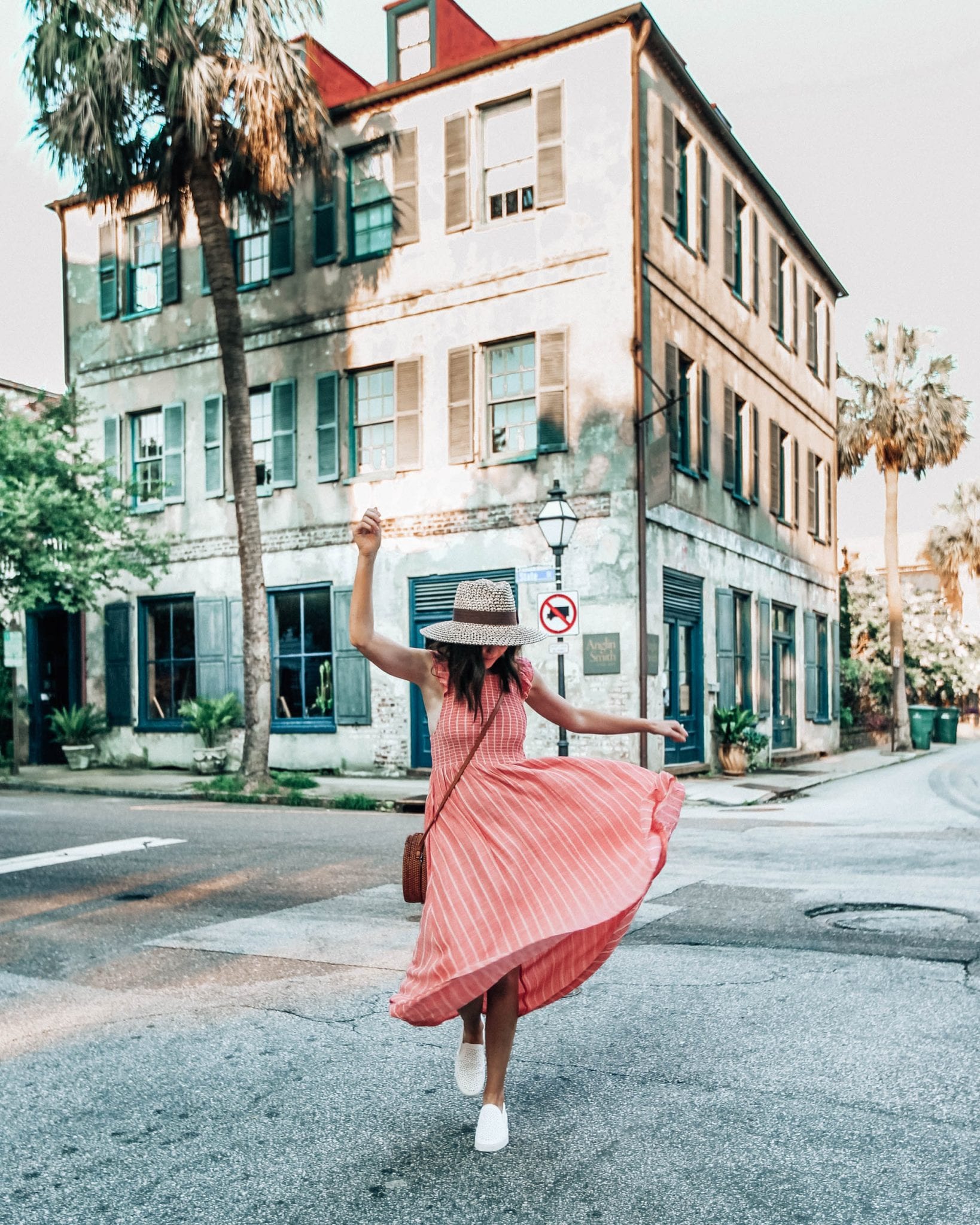 I have grown to really love anything by Free People over the last year or 2… and while it isn't the cheapest, it's the comfiest! I love this dress so much because of how flowy and lightweight it is for summer, but also because it's super comfortable to travel in the heat with. I've taken this to both the Bahamas and Charleston and felt confident and comfortable in it. The bra situation is a little tricky since the back goes a bit lower than you'd think but I wore a nude/mauve colored bandeau (a sticky bra would work too).
<center>

</center>
I think that is enough for now. I hope you all enjoy the weekend!
xo, Shelby

<center>

</center>