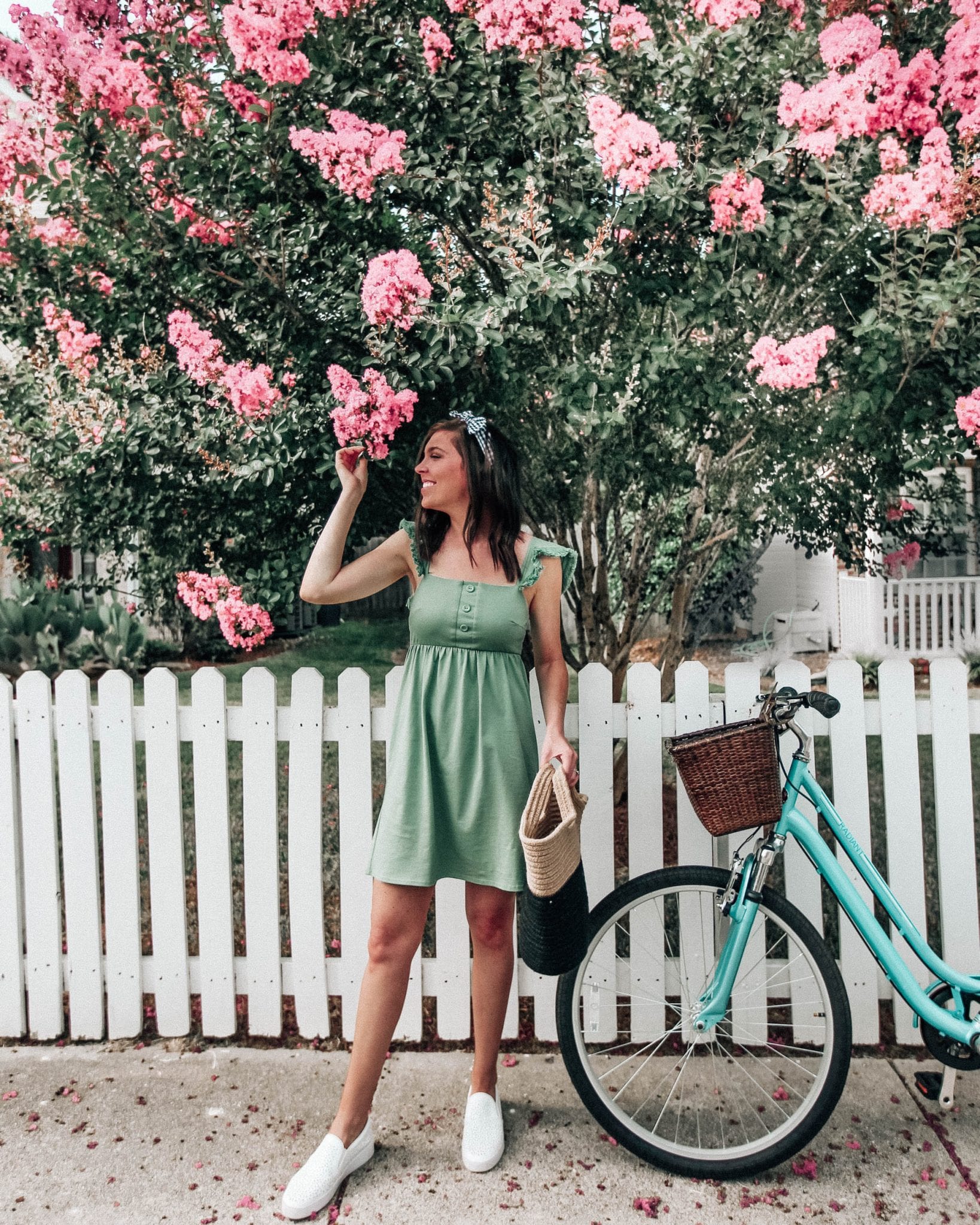 Yesterday was my 4 year blog anniversary so I thought I'd spend today answering some of your questions about blogging! A lot has changed in these last 4 years and I have learned SO much but am still learning every single day. Technology is always changing and this industry is always changing but I think this Q&A will help give you a little behind-the-scenes look at blogging and provide some insight on how it all works, especially if you've been wanting to start a blog of your own. Before I get started I want to say thank you to anyone who has ever visited this website or has followed me on Instagram. It means the world and the best part of this journey has been connecting with people who I never would have otherwise.
Q: How do you start and how did you know where to go for web-hosting/design?

A: Starting a blog can be a little frustrating because of the technical side of things being so new… at least for me it was. I didn't understand what hosting meant, how to register for a domain, and all of this took me a while to understand. I will try and break it down into each part that you'll want to consider. Each of these might also be an added cost depending on your preferences.

Blog Platform: You'll want to choose which platform your blog will be based on whether that be WordPress (most popular), Blogger (Google's blog platform), or Squarespace. This is where you will go to write/build your blog posts. Those are the 3 most popular that I've heard of. When I originally started my blog, I used Blogger, but overtime I decided to switch to WordPress. If you have no idea which to choose, I would say WordPress because it is the most popular and very customizable. I've heard Squarespace is very user-friendly too though and I've seen the most beautiful Squarespace designs.
Blog Hosting: You can think of web hosting kind of like paying rent for your blog to be housed on a computer where all of your website files are stored. I think hosting was free for Blogger but as your blog traffic grows, hosting will get pricier. I've always paid for my hosting through Go Daddy.
Domain Registration: When you register for a domain, you reserve that website name for a period of time on the internet and you'll typically renew it each year. Currently, I pay for prettyinthepines.com, .org, .net, and .co. I don't use the last three but I don't want someone else buying those. Once you register for a domain, you'll want to make sure your 'owner information' is private which is an even extra cost, otherwise people can find your address and personal stuff and that's sketchy. Overall, this domain registration process isn't a huge expense.
Blog Design: I think my first blog design was a template I purchased on Etsy. Another amazing website to buy templates is Pipdig.co. If you can find a web designer to design something completely custom, that's always nice because you can get really personalized but it is the most expensive option. I've also noticed that a bunch of web designers usually also offer pre-made templates they've designed that you can personalize with a variety of color and layout options.

Basically, after you think of a name for your blog, you'll want to do some research and make sure there isn't already a blog with that name. Then, you'll decide which platform to use, make sure hosting is set up, and purchase your domain (_____.com or ___.org, etc). To quickly answer the question of how I started, I basically became bff's with google and looked up how to do everything. I didn't have any friends who had blogs at the time and I was clueless so basically everything I learned was from googling. I still spend hours looking up youtube videos on how to do things with the camera, editing software, etc.
Q: How did you balance working full time and blogging first starting out?
A: I never really felt like I had balanced it well. I would come home from work and do blog stuff but I would also spend weekends working on the blog too because that was the only time I could spend focusing on the photography part of it. At the beginning, I didn't blog as often and saw it strictly as a fun hobby. After about 1.5 years, I started to take it seriously as I saw it grow more. I still found joy in it and I still do every day but there is a level of dedication and self-discipline that is needed once you see it as more than a hobby. If you really find joy in it, I would recommend spending a couple of hours on it each night after work and then a larger chunk of time on the weekends. I will say that my social life isn't what it used to be. I have to be strategic with my weekend time while also making sure that I find time to enjoy life. I'll usually try and take photos either at the very end of the day or the very beginning so that I can enjoy a full Saturday and Sunday. Another way to balance is just take your camera wherever you go and implement more "real life" photos and experiences on your blog. I would also share my work outfits in the mornings sometimes just simply using my phone camera which made for quick and relatable content.
Q: What is your #1 tip of advice to grow your followers quickly?
A: I wish I knew the answer because I am still wondering that myself! My "follower count" grows slowly… not gonna lie. Sometimes it will go a full week without really seeing a change in the total follower count. The #1 way to gain followers quickly is for large brands to repost you… and you can't really control that. You can try and share the brands you genuinely love in hopes of a repost but the other way that you might have a tiny bit more control over is… well, two things: supporting others and using semi-popular hashtags. I say semi-popular because if they are too popular, your photo might get lost. Experiment with different ones and check to see which ones have your image high on the "TOP" list. And try to use all 30 that you're allowed to use!

I also believe that supporting others will always be a good idea. Make a list of 30 online friends/blogs you follow who are about your size, and go down that list each day making sure you say hello and encourage them! You get back what you give!

One other way to grow followers quickly is doing a giveaway but be careful when choosing how you implement this. There are a lot of "loop giveaways" or massive ones that can sometimes result in you having a bunch of followers who are solely there for the chance to win a prize and then you end up with a lot of unengaged unfollowers. I would personally stick to teaming up with a few other accounts that you genuinely love to follow!
Q: How do you edit your photos and what do you take your photos on?

A: I edit my photos using Adobe Lightroom and use a Canon 6D with either a 35mm f1.4 lens or a 16-35mm f2.8 lens (I just got this one a few weeks ago). It took me 4 years before I had all of these though (note: they are also ALL USED – Southeastern Camera in Raleigh is my go-to) and they are a huge investment so, if you are just starting out, know that you do NOT have to have these in order to be successful. I started with a Canon Rebel that I found on Groupon and a $125 lens (50mm 1.8). Also, I know of SO many successful bloggers who just use their phones for photography. Don't think "I can't start ___ until I have _____", trust me, I know that feeling. Make use of what you have already and overtime you'll learn more about what you feel is important and smart to invest in. For editing, I created a "preset" on Lightroom and use that to keep the photos looking cohesive. I unsaturate certain colors to keep other colors more obvious and remove shadows/blacks while increasing contrast a tad, and adjust the exposure to be the highest without removing any detail (it's usually under the 0).

Q: Do you blog full-time?
A: Since January, yes. You can read more about that here! I also wrote more about my experience so far at the bottom of this post. Do I think I will be doing this full-time in 2 years? I have no idea, probably not just this. I kind of feel like it will turn into something else I've been passionate about but I'm going to spend this year not worrying about the future so much and taking it day by day. Things I miss the most: a pay-check being the same amount each time and seeing my friends every day.
Q: How did you start with minimal finances and then pay for more features or pay someone to build your website knowing it would all pay off? What was that timeline like for you?
A: This is a good question because blogging can be very expensive. As it grows, it only becomes even more expensive but hopefully, if that is the case, it is making more money to make up for that cost.
When I started mine, I was thankful to not have any student debt at all. I also didn't make a single penny off of it until about 1-1.5 years later. I would first say that if you are just starting, use a low-priced template for your design. You can find really pretty templates that can be personalized for a very reasonable price. I'd also recommend using your phone as much as possible… get the most for that money by taking advantage of the good camera and apps. Make a list of "must-haves" and figure out a savings plan. I still do that – most recently with my new camera lens and now with an online course I want to take. Reach out to smaller boutiques or local businesses and ask them if you can feature their clothing in exchange for promotion. After a while that won't totally make sense as your social reach gets higher/grows in value larger than the cost of clothing but when you are just starting out, that is really the best way to go. Get to know other people in your area that are just starting out as well with their own businesses – they may be able to give you a discount or some other mutually beneficial agreement.
Basically, a majority of my income from my jobs after college went straight to my blog. I worked so that I could blog (and pay rent). It made me happy and I didn't mind going into work to make money so that I could enjoy my hobbies, improve photography, etc. If you are passionate about it, it will pay off.
Q: How do you make money? Are there any specific affiliate programs you use?
A: Most bloggers make money in two main ways: affiliate income and brand partnerships (#sponsored). The affiliate network I use and love is rewardStyle and I make a very small commission when an item is purchased through links on my blog. It is very small and takes a lot of traffic to see a significant amount of money. I get paid every two weeks but it isn't always the same amount.

The second way is sponsored partnerships with brands. This is when a company will pay you ____ in exchange for featuring ____ in a blog post or social post (or usually both). These can come to you or you can go after them yourself by applying to campaigns or emailing marketing teams. If you are reaching out yourself, make sure you email is really well written and stands out with a creative idea or else they will likely not respond. If a brand reaches out to you, make sure you only agree to the ones that make sense for you. For example, if a burger restaurant emails you and wants you to feature their new burger on the menu but you're trying out a plant-based diet… stay true to who you are. Also, if a company wants to send you a $400 dress but you never pay over $100-150 for your own dresses, that would likely not benefit either parties.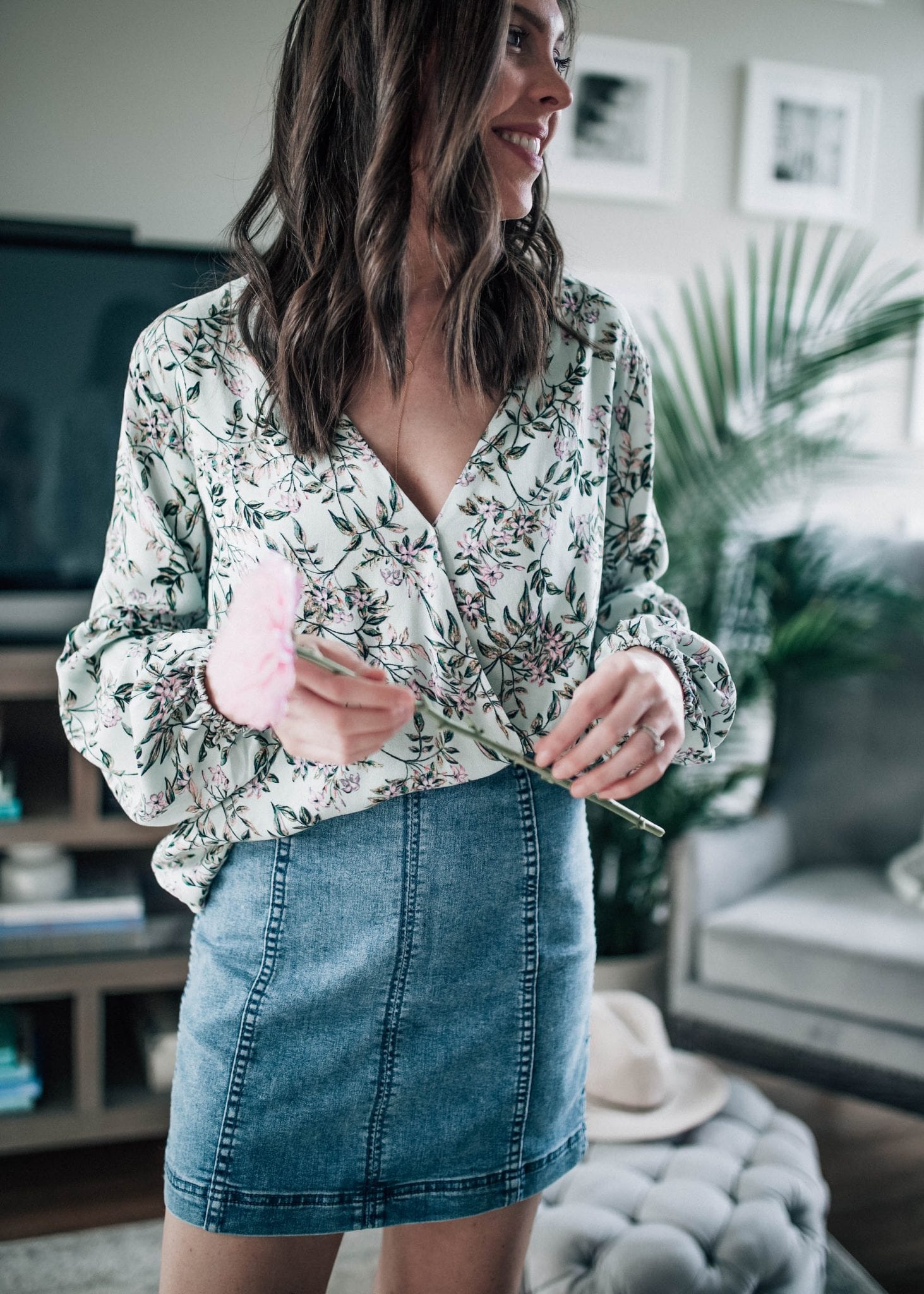 Q: What were some things you wish you did sooner and things you wish you didn't do at all?

A: This is a good question!

One thing I wish I did sooner: start. I wish I had started back in college when I was ordering Rent the Runway dresses for all of my sorority functions, sharing my workout ideas and healthy snacks in between classes, and just figuring out life. I would have really enjoyed that. Another thing, which is so random, but I wish I started selling used clothing on Poshmark from the very start. With fashion blogging in particular, you have so. much. clothing. Your closet is basically a boutique with new arrivals. I remember taking clothing to Plato's Closet and getting like $15 in return. Poshmark is a great way to make some money on gently used clothing and I only recently started to use it. I also wish I didn't spend as much money on clothing in the beginning. That gets expensive and I'm sure if I would have taken the time to reach out to more boutiques, I would have been able to collaborate more often. I've always bought the majority of the clothing I feature on here because I'm so picky and want this to be 100% my style, my selections.

I also wish I was more consistent with my posting at the very beginning. I think the first year was just me experimenting with it all. I probably would have seen more growth if I had been more consistent with posting on the blog and social media back then.
One other thing is that I wish I didn't worry so much about what other people thought. In the beginning, I was terrified to post a photo because I thought people would judge me. They might have judged me but, overtime, I learned to not care. I mean, it can get awk getting pics taken of yourself all the time. People will always stare when we're taking photos and now I just don't worry about it and continue because ya girls gotta make some $.
Q: How long were you blogging before you really saw traction?
A: It took me about a year to feel like people actually followed it but I wasn't as consistent with it when I first started. It took me about 2 years to see $. f you start and are consistent with it from the start, it will probably grow much more quickly. I would say posting at least once a day 5-6 times a week on social media, maybe posting a 2-3x on the blog each week (even once a week)… just creating enough good content that will make people want to continue to read and/or follow. There isn't a rule book for any of this either so everyone has their own ways they've seen work best.
Q: How did you find loyal followers to help you stay motivated to keep going?
A: It just takes time, patience, and consistency. I know this sounds cliche but "nobody is you and that is your super power". I feel like that is a tagline of someone I follow on IG. The only thing that sets you apart from everyone else in this saturated market is your individuality. Don't be afraid to be yourself and share some of your life on Instagram Stories. There are still topics that I don't feel 100% comfortable talking about online so it definitely takes time. You don't need to share everything but I truly believe that Instagram Stories is the best way for people to really get to know bloggers these days. I think I connect most with people when I share what I am eating and doing and thinking more than what I'm wearing.
Q: I am a planner and it helps me to have a schedule in mind. What are some of your daily, weekly, and monthly tasks to get things like blog posts created and posted?
A: ME TOO. A few months before I took this thing full-time, I created a schedule breaking each day down by the hour and what I would be doing. I haven't stuck to that schedule completely but it helped for a little bit! Believe it or not, I am still trying to figure out my schedule after 6 months. Overall, I try to post at least 6 days a week (I have to have an "off" day) on Instagram, every weekday on Facebook, 30 pins a day on Pinterest (I use Tailwind for this), and 3x a week on the website. Before each month starts, I make a list of at least 12 blog topics that would be good for that month. At the end of each week, I think about 6-7 Instagram photo ideas for the following week. For each Instagram photo, I think of a location and outfit. I also take time at the end of each month to analyze my growth for the previous month and to set goals for the next. Every blogger's priorities are different and some decide to focus on one platform over the other. I have always kindof spread it out and spent a little bit of time on each.

I try to spend my mornings doing more administrative things like responding to emails, scheduling social media posts, writing. My afternoons are usually spent more creatively with brainstorming, doing research, reaching out to brands with ideas, planning photoshoots, ordering products to feature.
Q: How did you name your blog?
I wanted my blog to remind me of where I'm from which is where "the pines" came from. I also wanted it to have something to do with what I'd be sharing which is style, home decor, and all of the in between so I thought 'pretty' would sound good. I also thought the name 'pretty in the pines' reminded me of how beautiful the area I'm from is. Every time I flew back home whenever I visited somewhere else, I always thought NC was so lush and green. 'Pretty in the Pines' encompasses where I'm from and the beauty I find in each day.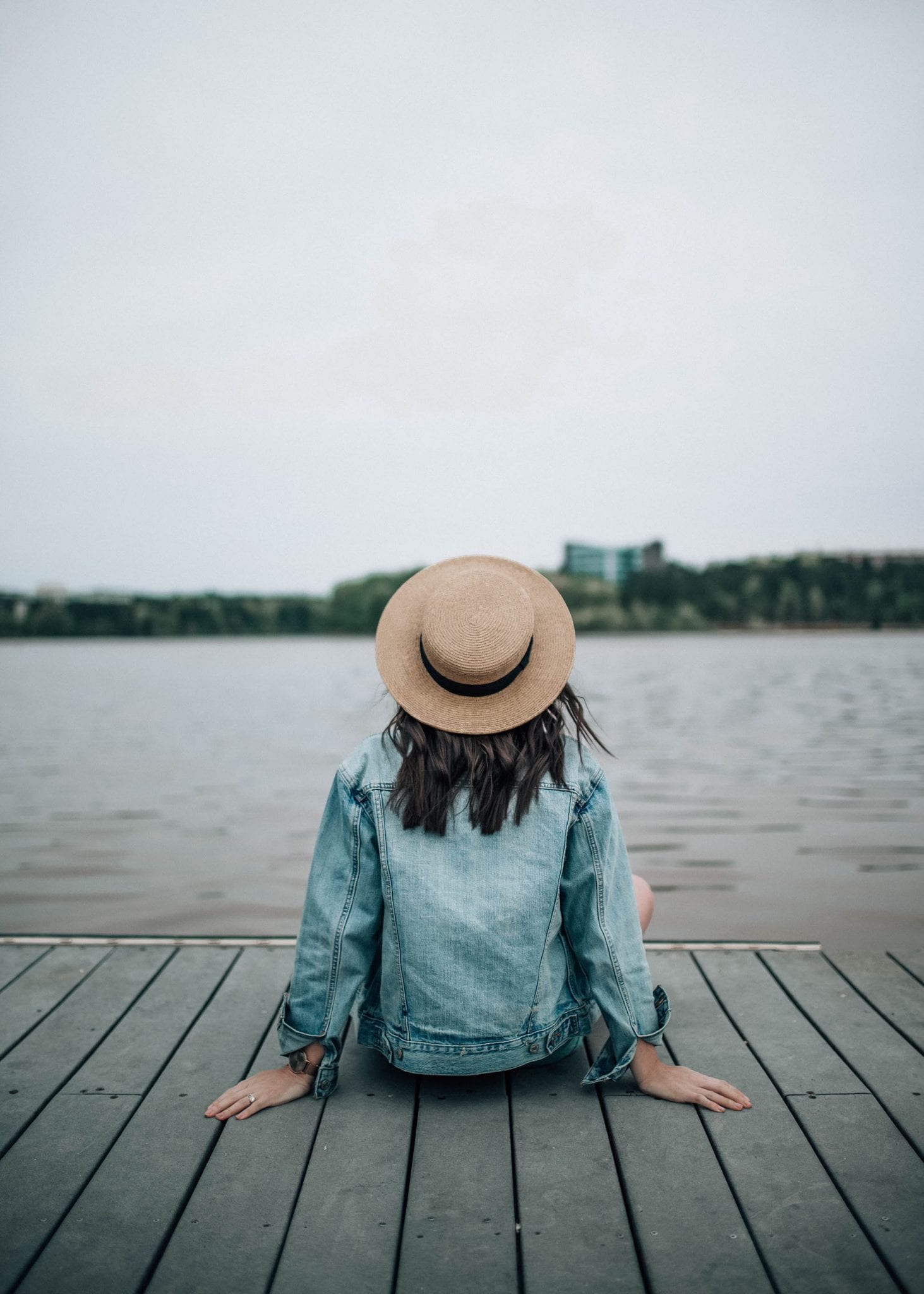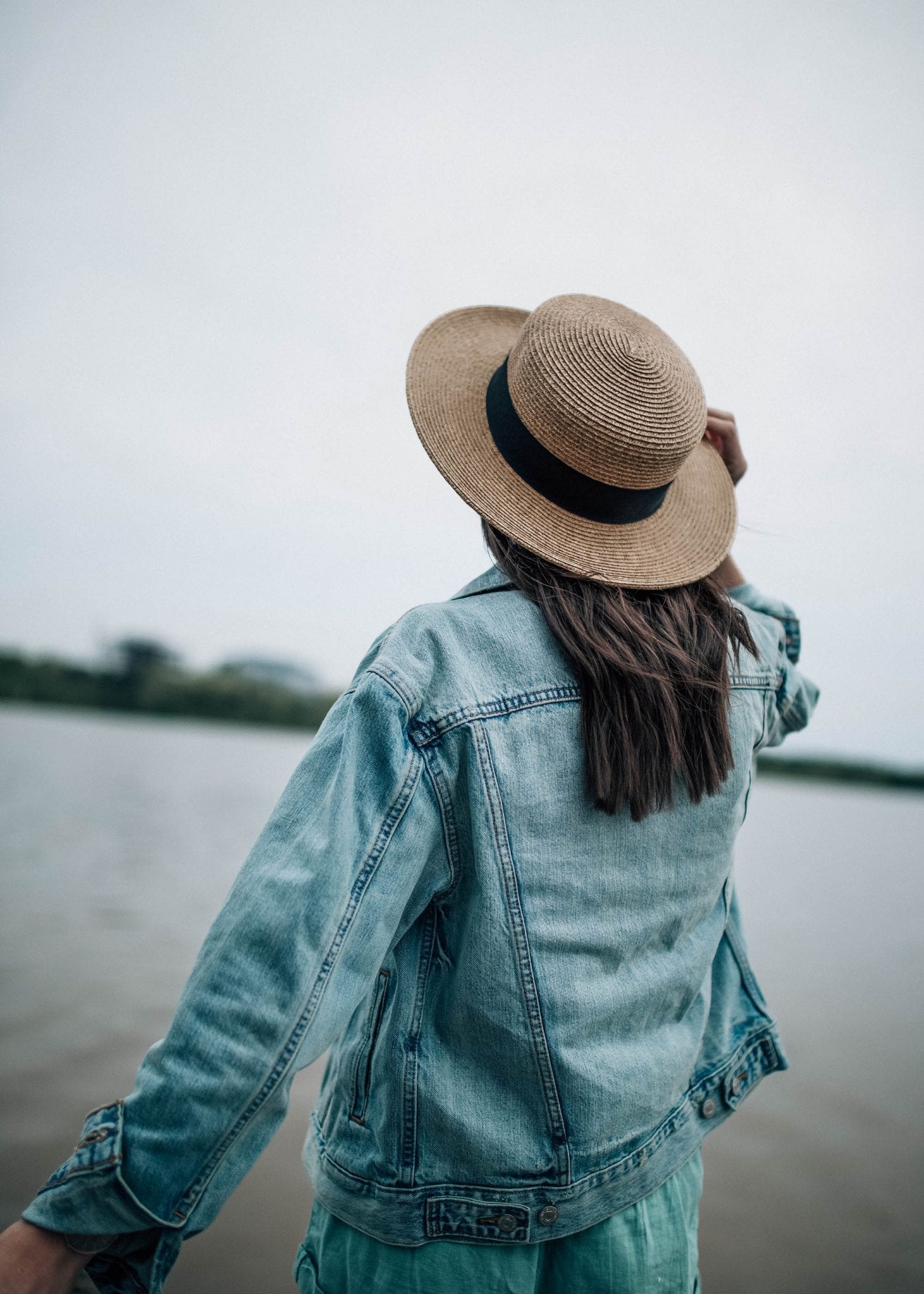 The rest of this post is mainly geared toward those who own their own business or are hoping to one day. If not, it'll just be a behind-the-scenes type post. If you're a business owner, you'll probably relate.
6 months ago, I was packing up my desk and saying bye to some of the best co-workers and friends I'd ever met. It wasn't easy leaving but I knew that it was the right time to take the leap of faith. I had been blogging for 3.5 years and it started to make more sense financially to work on it full-time. It took about 1.5-2 years before I saw any money made from it, by the way, and I didn't originally start it for money. Anyways, now that it has been exactly half a year, I wanted to share what I've learned since being self-employed. I'm still learning new things every single day.

I said goodbye to a 9-5 job and hello to a 24/7 job.

I think every business owner will say the same thing about working 24/7. While they might not physically be working 24/7, it's safe to say that they are thinking about it 24/7. It's hard not to when it is your livelihood. I would say that most days I work from 9am-11pm with a few scattered breaks in between for a walk with TJ/Colbie, lunch, and dinner. Work can look like a lot of things: responding to businesses or PR companies, writing blog copy, looking over contracts or creating contracts (TJ helps me with this one), managing and updating the website, scheduling social media posts on Facebook, Pinterest, and Instagram, sending in drafts for approval, applying for campaigns, creating the actual content/photography, planning locations of where to shoot, ordering products to share and review, responding to DM's, editing photography, reviewing social media analytics, researching how on earth to grow your pageviews/IG reach/pinterest mo. reach, reminding myself that I need to save for taxes, and the list goes on. Somewhere in there I also have to shower/get ready. I 100% have not mastered work/life balance. When you start a business full-time, your mindset completely changes from when it once was a "hobby". There is just so much more to think about.

There's always room for improvement but it's important to give yourself some credit and celebrate small wins.
I am hard on myself when it comes to my job. I'm constantly thinking about what I can do to be better at it and occasionally I'll feel like I'm not doing enough or what I'm creating isn't good enough. If an hour goes by and I haven't "worked", I feel lazy. While I do believe there is always room for improvement and room for learning and adjusting as technology changes, it is so important to remind yourself every now and then how far you've come. I accidentally opened up a media kit I created back in 2015 and it was so cool to see how much I've grown since then. When we were in the Bahamas last month, two girls from Baltimore came up to us in the resort and said that they followed me and then it happened again on the flight home. It blew my mind. It was just a good reminder for me to acknowledge how hard I've worked on it and stop being so hard on myself.

It's also imperative to set aside time for me.
I've noticed that if I don't make an effort to set aside time for me to just relax, watch a tv show, read a book, anything that is not work-related… I will get burned out. When I feel burned out, I cannot be creative. I've had to remind myself that it is OK and it is crucial for me to live my life outside of work in order for my work to have life… if that makes sense. A digital detox is like a gas station for creativity and it fills me up! I'm sure this is the same way for other business owners.
Don't compare yourself to others.

Comparison.. It is the worst thing you can do for yourself and your business. I was looking at other people's Instagram accounts about a month ago and found myself wondering how they grew so fast and how their photos had so many "likes" overnight… I know, comparing is the worst and I shouldn't have been doing that. There will always be somebody who has more 'followers', more 'likes', etc. Supporting others' in their dreams when they are organically growing is way healthier and fun than making comparisons. Plus, these days a lot of bloggers are taking desperate measures and buying fake likes which is really sad for this industry. Anyone can give their credit card number to a sketchy website to buy fake likes but not everyone can create content that people care to read while growing an authentic audience and some just cannot accept that. If it looks too good to be true, it might be! If you're down about losing followers, remember that there's also a lot of "bots" following and unfollowing you until you follow them back too. Just know that if you feel like you're doing your best, be proud of yourself and remember the genuine community you've created. I value honesty and integrity so much and never want to associate my business with anything other than that.
Having a general plan for the day (before the day starts and even week) is key!
When you don't have a boss, you can feel like you have the freedom to do anything with your time. I've realized that I have to create a to-do list with 3-4 top priorities the night before each day if I want to have a productive day. Preparation is key for productivity even if I just take 3 minutes the day before to write out my tasks.
Protect your business.
This one sounds kind of boring but it is something that is so important. A few months ago a friend of mine tagged me in a photo of a girl who had created a business called 'Pretty in the Pines' with basically the exact same logo. Unfortunately, it was in another country so we were limited in what could be done without paying thousands of dollars. Needless to say, I had to contact a lawyer for the first time and I learned a lot. The overall moral of the story is to protect your business (look into trademarking/copyrighting/etc) because there are others who will take your ideas whether it be a name or logo.
I think that is enough words for one post. If you've made it to the bottom of this then you must be really interested in blogging! I rarely write about this topic so it made for a lot of Q&A's – thanks for your DM's! If you have any other questions, feel free to ask.

xo, Shelby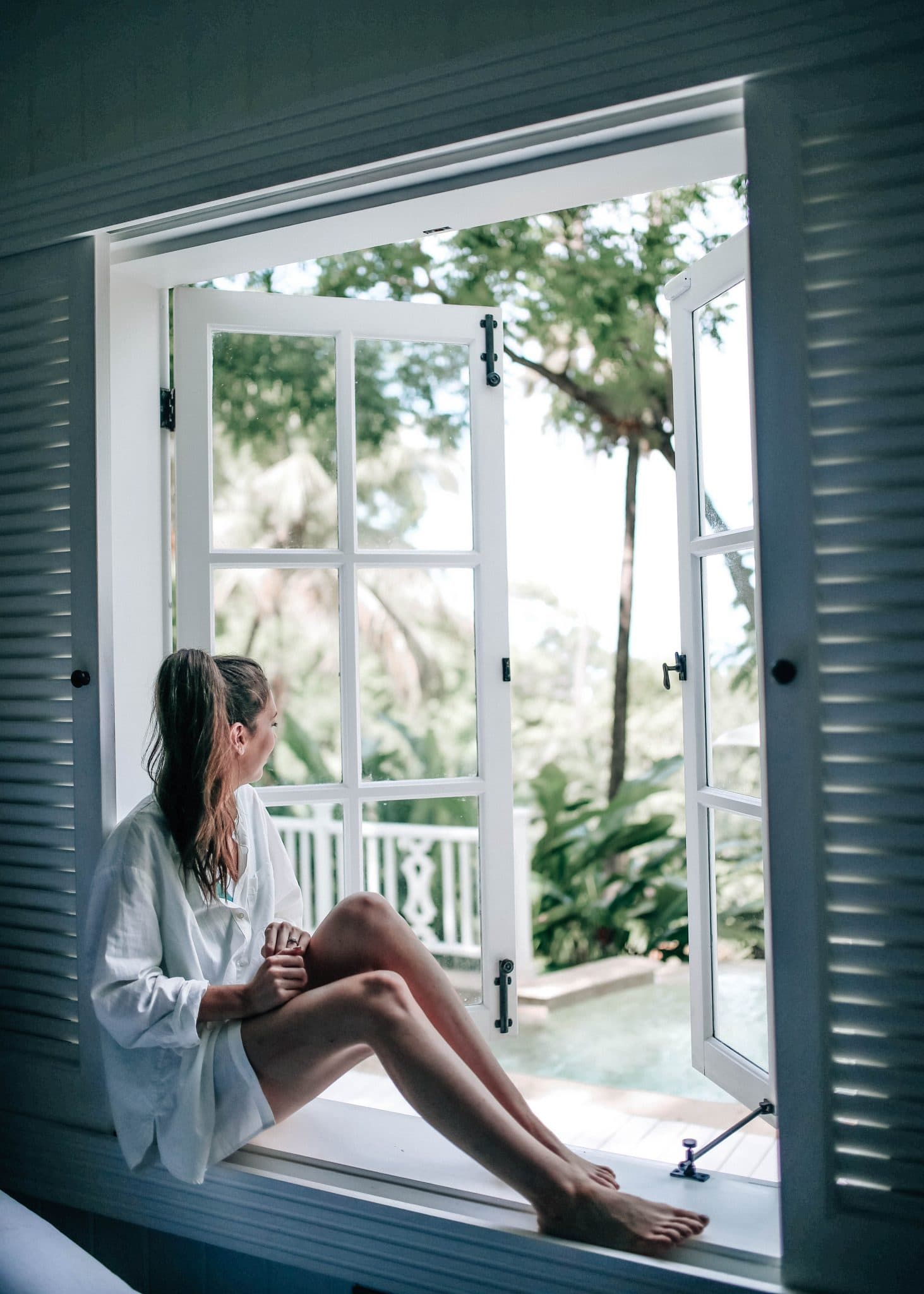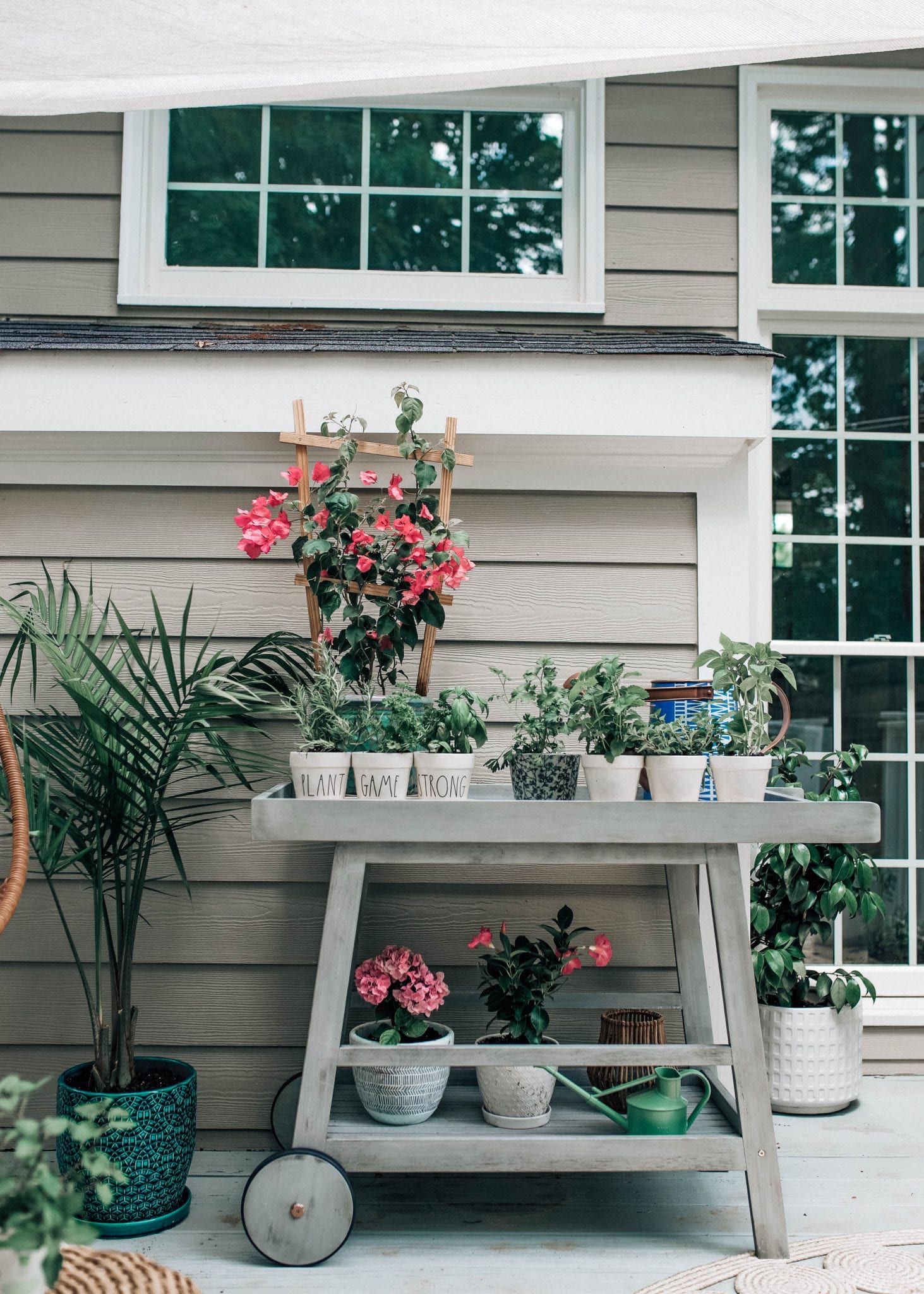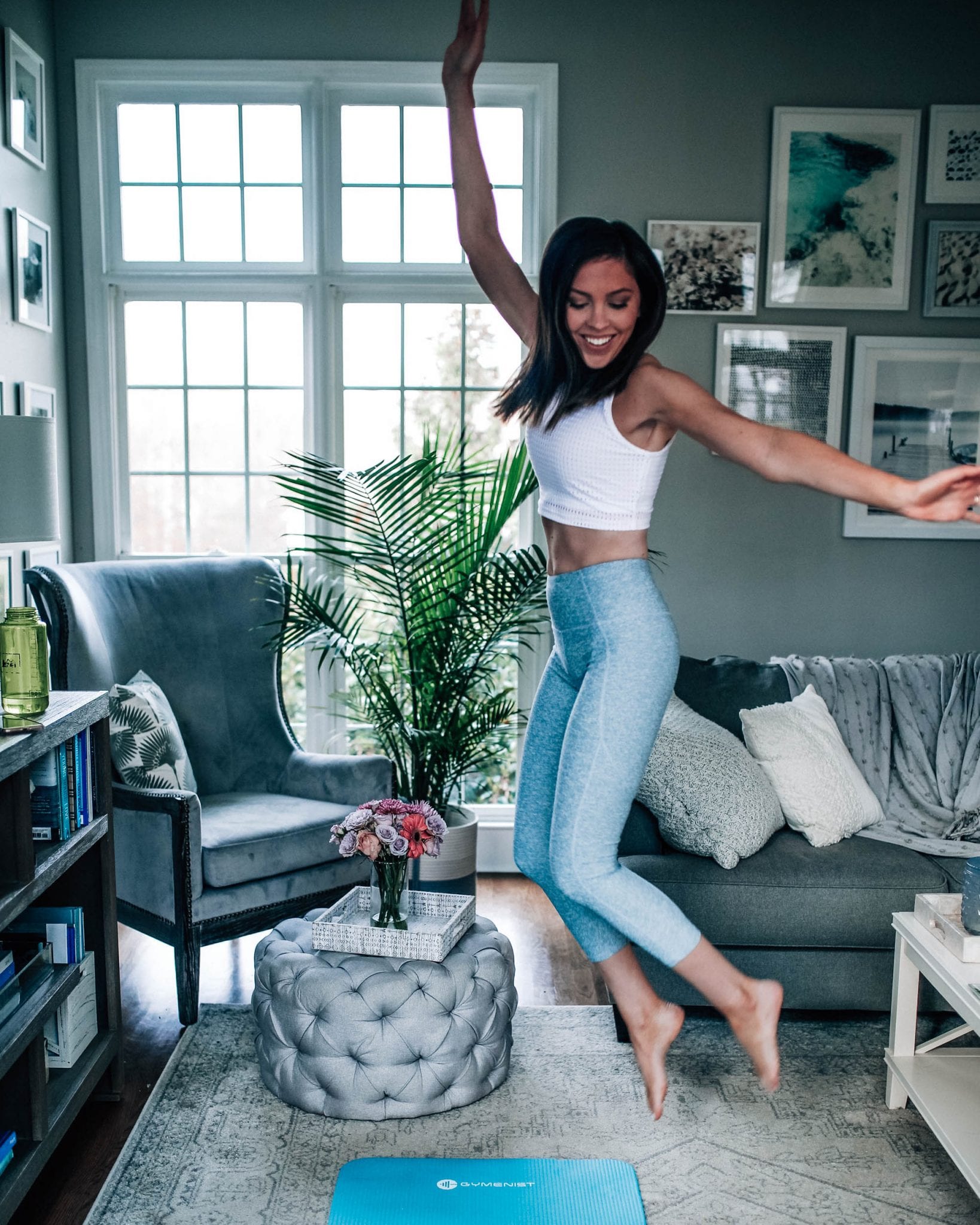 <center>

</center>