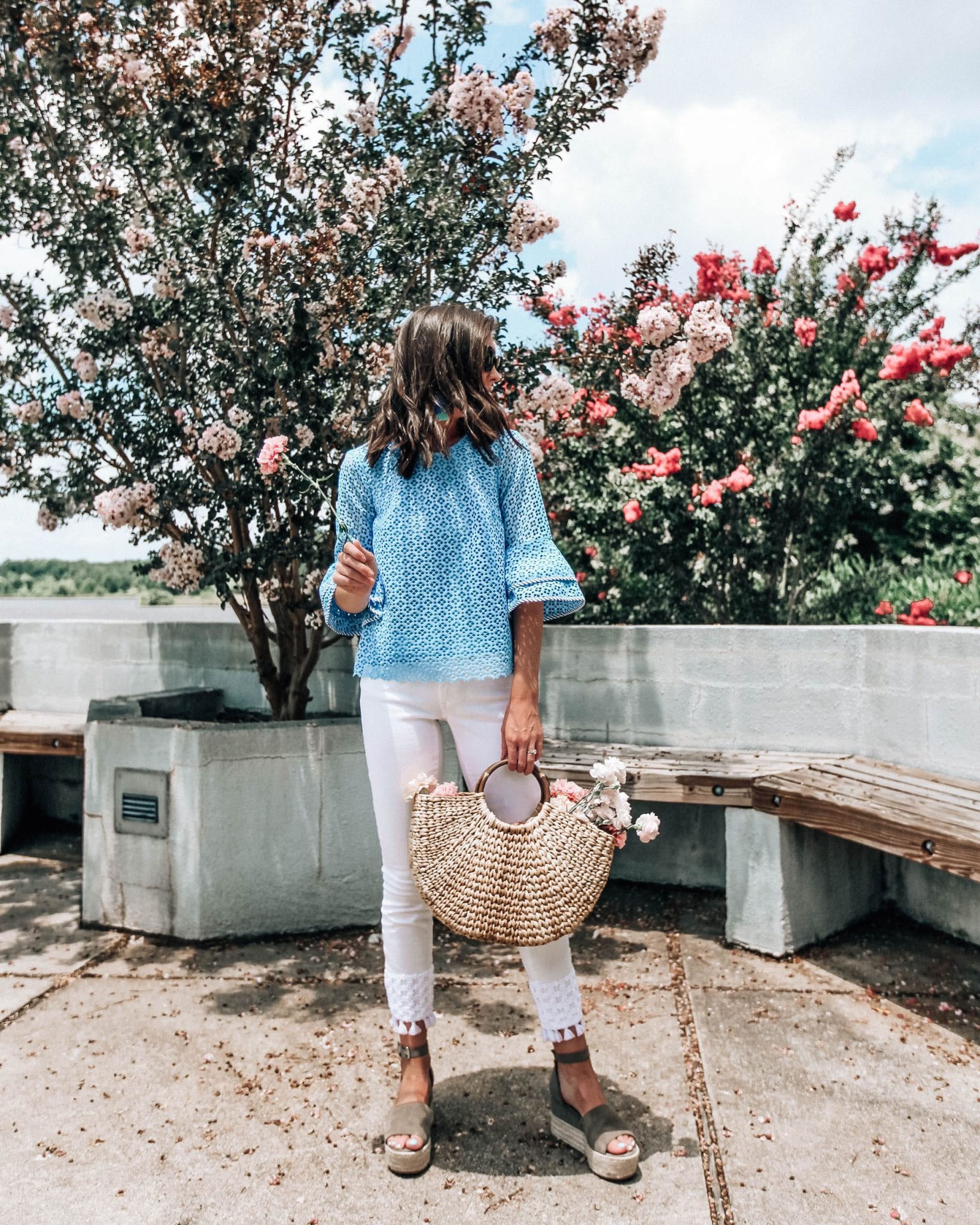 I know we're already a week into summer but I couldn't get too far in without sharing my summer 'bucket list', a list of all the things I look forward to hopefully doing this season! Summer always goes by so quickly for some reason and it'll be the first summer in our house! We won't be traveling too much this summer, except maybe for one trip to visit some family in New England, but I'm looking forward to spending some time exploring our own area! I have a whole list of restaurants I want to try in Raleigh and I just love finding new things to do around here.

There is a summer baseball team in our town (The Holly Springs Salamanders lol) and we have been wanting to go to a game one night! Basically for the snacks…

I'd love to visit my Grandma up in Rhode Island one weekend, if possible. I've been going up there almost every summer since I was a kid and summer feels incomplete without visiting! Plus, it's the perfect escape from the heat around August/Sept.

Go to the pool more often and read some books! At the beginning of this year, I made a long list of books I wanted to read in 2018 and let's just say I have a LONG way to go.

Sell a house! Well, TJ will potentially sell a house. TJ has been taking a real estate class every week and will be able to help people find homes come September!

Spend a few days at the beach relaxing! We will be visiting the beach for a couple of days next week and I am looking forward to being off my phone and soaking in the salty air!

I'd love to paint our kitchen cabinets this summer… actually, asap. I've enjoyed doing smaller home projects in previous months but something about our kitchen just really intimidates me. However, it is something that is high up on my list of things to do this summer.

Farmer's Market Saturdays. There is nothing better than waking up on a Saturday, not rushing into any plans, and going down to our local farmer's market with Colbie and TJ. There's a food truck rodeo at our farmer's market this weekend and you'll probably find me there.

Earlier this year I visited Charlottesville for a girls trip but I'd really love to go back and bring TJ with me this time! King Family Vineyards has polo matches on the weekends and you can bring your dog… sounds like the perfect weekend trip.

Plan a surprise picnic. I have no idea where but I want to plan a total surprise picnic for TJ one day after work. 🙂 Maybe down the street at Bass Lake.

Sign up for a new class… there are so many fun skills to learn and occasionally there will be classes at a local coffee shop at night such as hand lettering or yoga.
That's about it! Add in trying a few new restaurants, maybe playing some tennis, and catching up with friends, that makes for a fairly full and happy summer!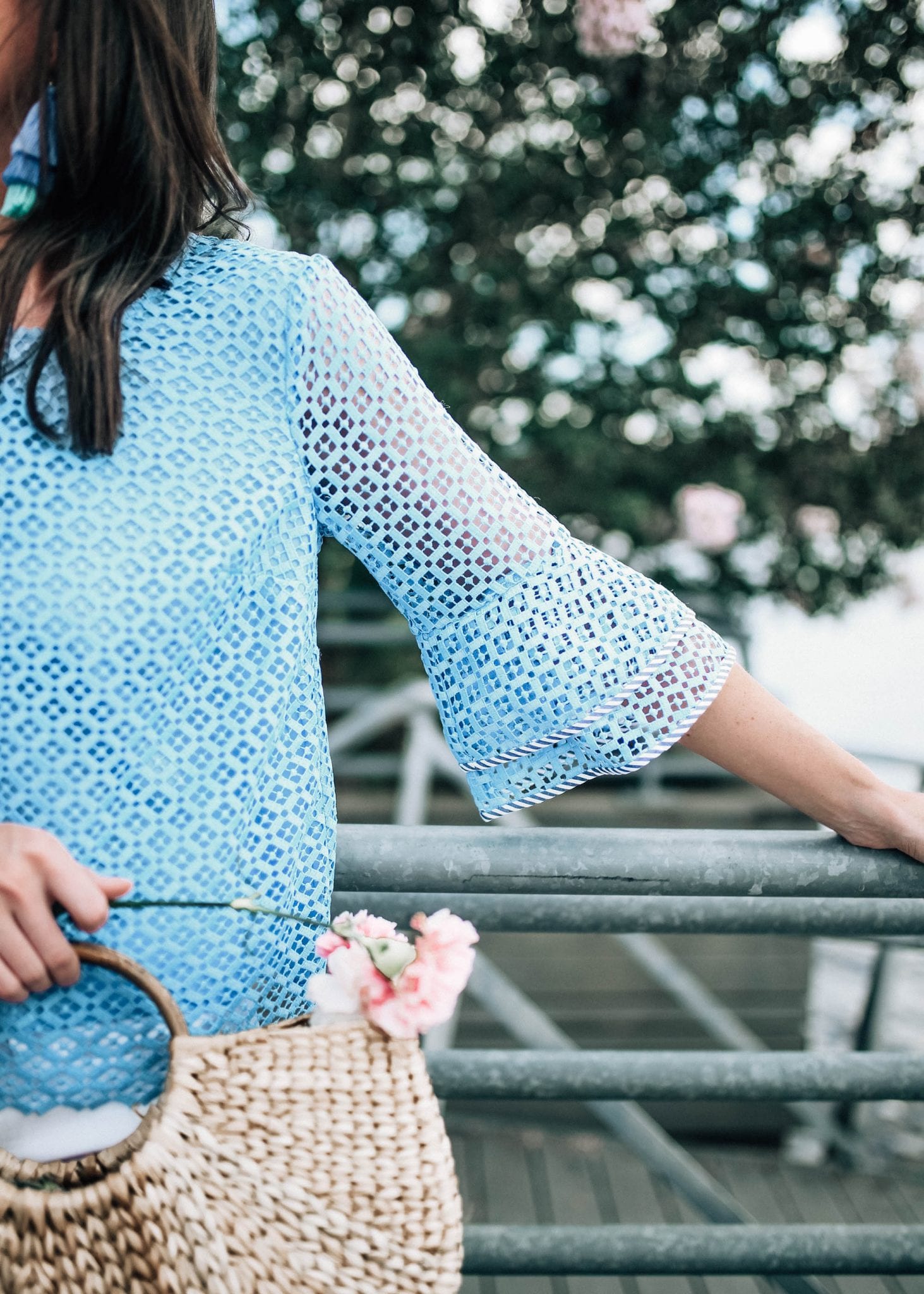 I stopped by Cameron Village the other day and browsed through Palm Avenue's Draper James collection. Speaking of Draper James, did you hear that there will be a Legally Blonde 3?! Ah, that makes me more happy than is probably normal. Anyways, if you're ever wanting to shop the newest arrivals of Draper James, you always can at Palm Avenue in Cameron Village. And then you can go next door for drinks on the patio at Village Draft House. If there is a store that was made for the summertime, it is Palm Avenue. The white jeans I'm wearing in this post are also from there and how cute are these tassel earrings?! Palm Avenue also carries Trina Turk, Amanda Uprichard and so many more!
I hope you all have the best weekend! I'll be sharing some good July 4th sales soon so check back if you're in the mood for some shopping.
Xo, Shelby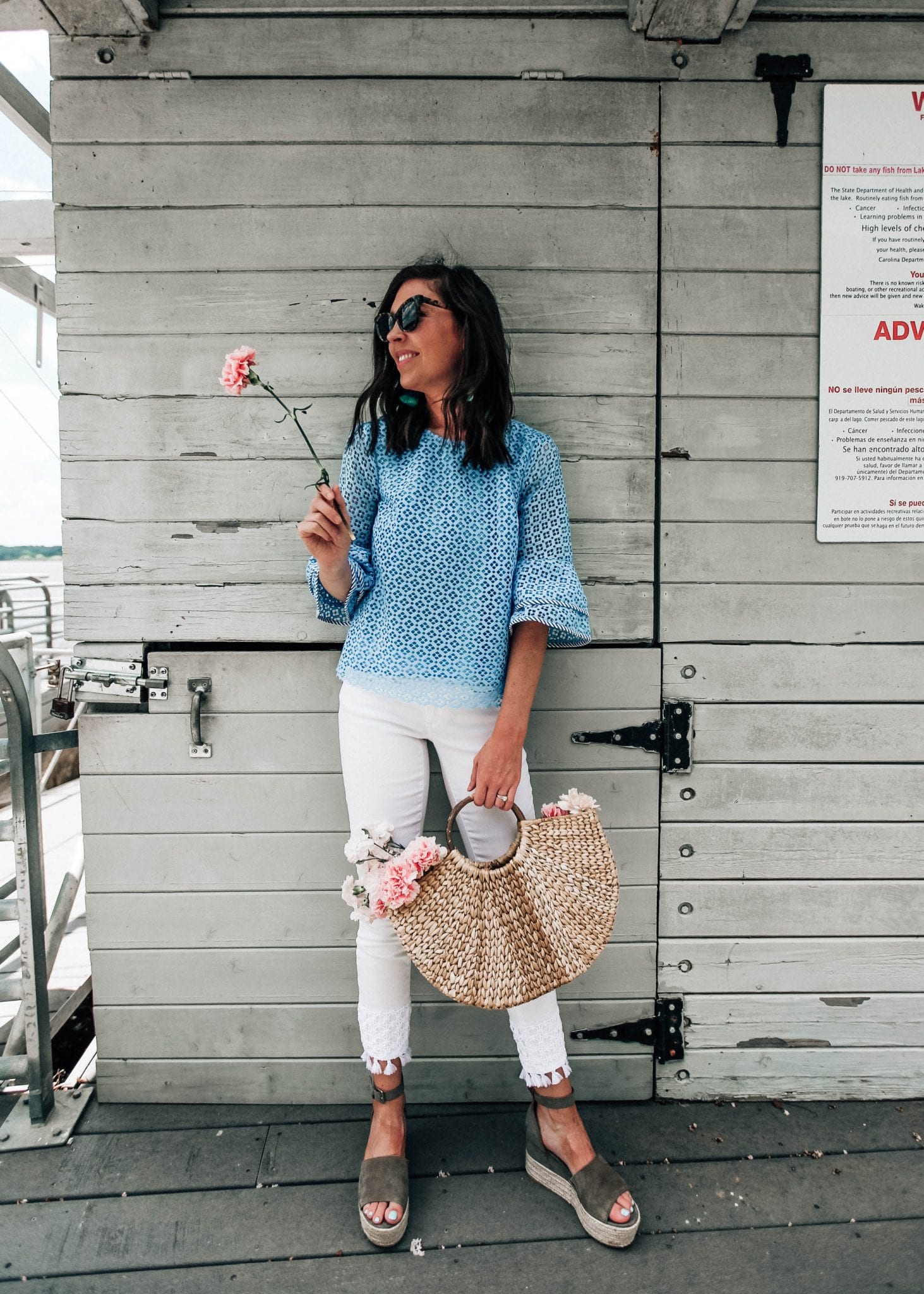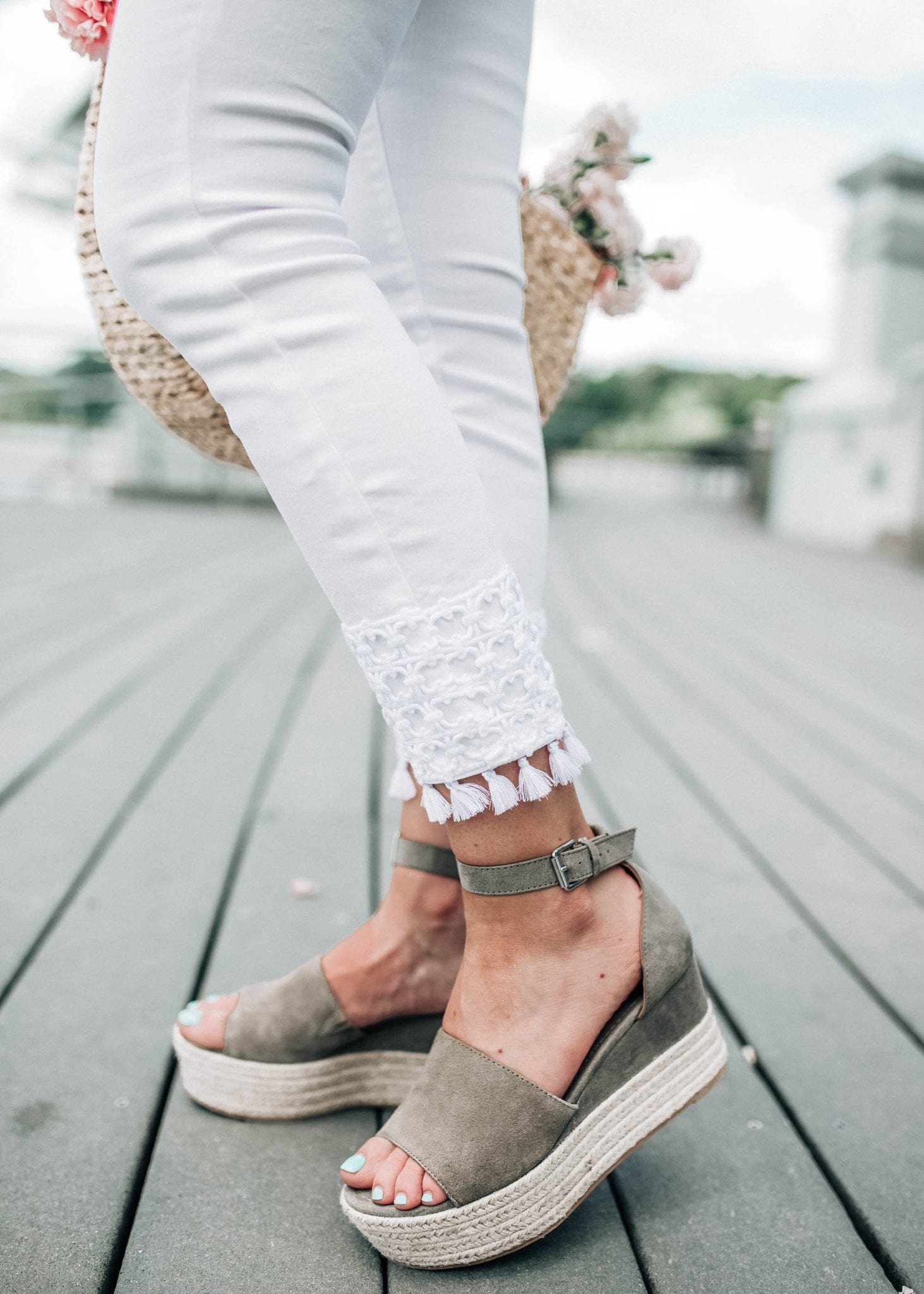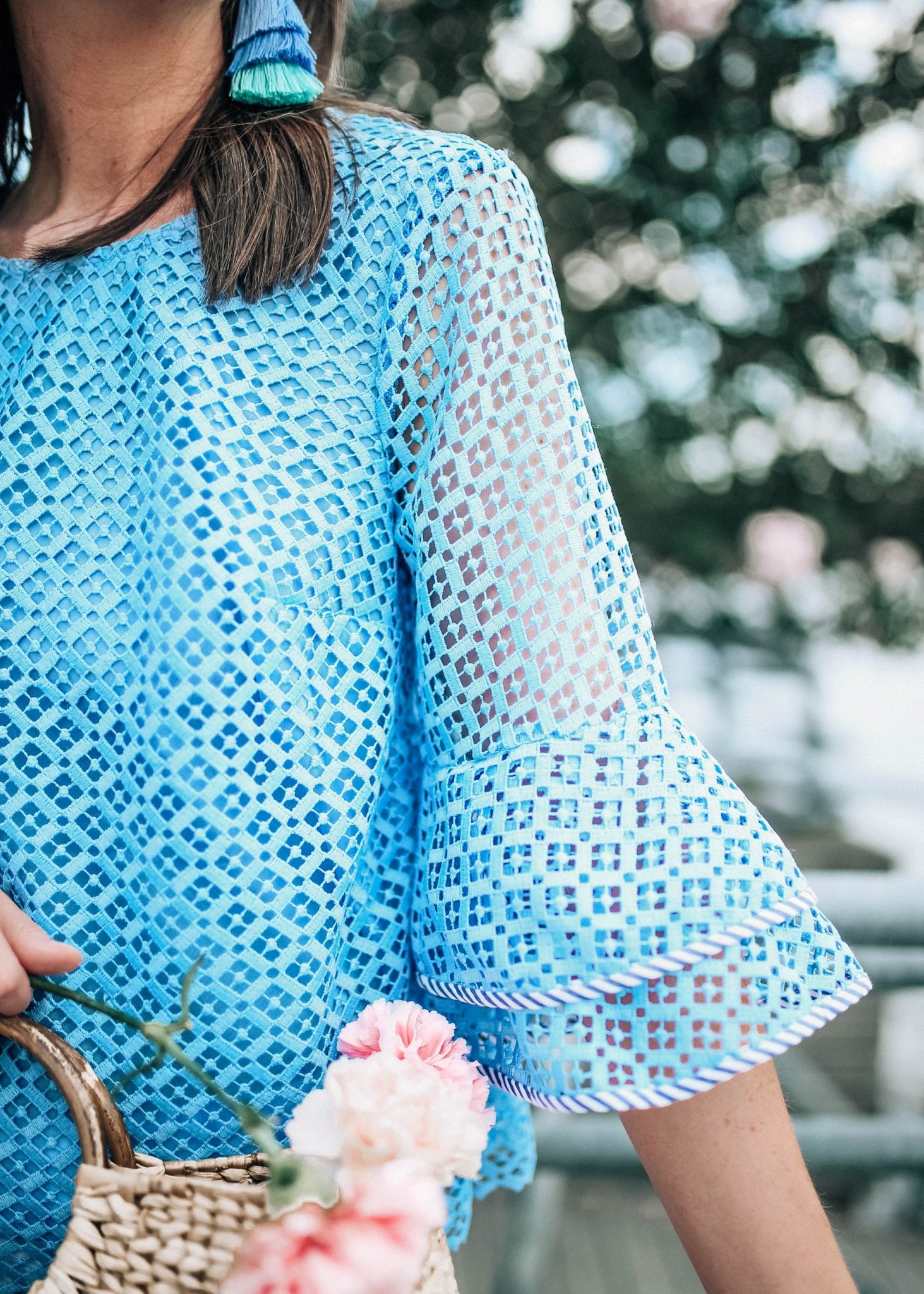 Thank you to Cameron Village for sponsoring this post.