Charleston, SC
The Most Recommended – A Quick Charleston Restaurant Guide
TJ and I just got back from a mini getaway to Charleston to celebrate our one year anniversary and we had the best time. I wish we could have extended our stay but it's time to get back to reality. For those of you who are new here, my husband, TJ, and I got married in Charleston last June so we decided we'd head back there this past weekend, stay in a hotel we had never stayed in before, try some new places to eat, revisit our wedding venue, and just enjoy a couple of days away as oldie-weds… that's what happens when you're no longer a newlywed, right? Also, when are you technically not a newlywed?

Anyways, we went into our trip with no set plans of where to eat so I enlisted my IG-story watchers to let me know of their most recommended dining spots and I was excited to see all of the responses ranging from previous travelers to Charleston/Mt. Pleasant locals. Whether you had been there once, multiple times, or called it your home, you guys are some serious Charleston foodies. I wanted to share the knowledge so I compiled a list of every single recommendation categorized by price-point! I put an asterisk beside the name whenever it was recommended multiple times. Now I just need to figure out a way to get back down there so I can try all of these!
*UPDATE (April, 2019): I created this mini guide below of my personal recommendations to narrow things down a bit but I still have so many to try so keep the recs coming and I'll update this post as time goes on.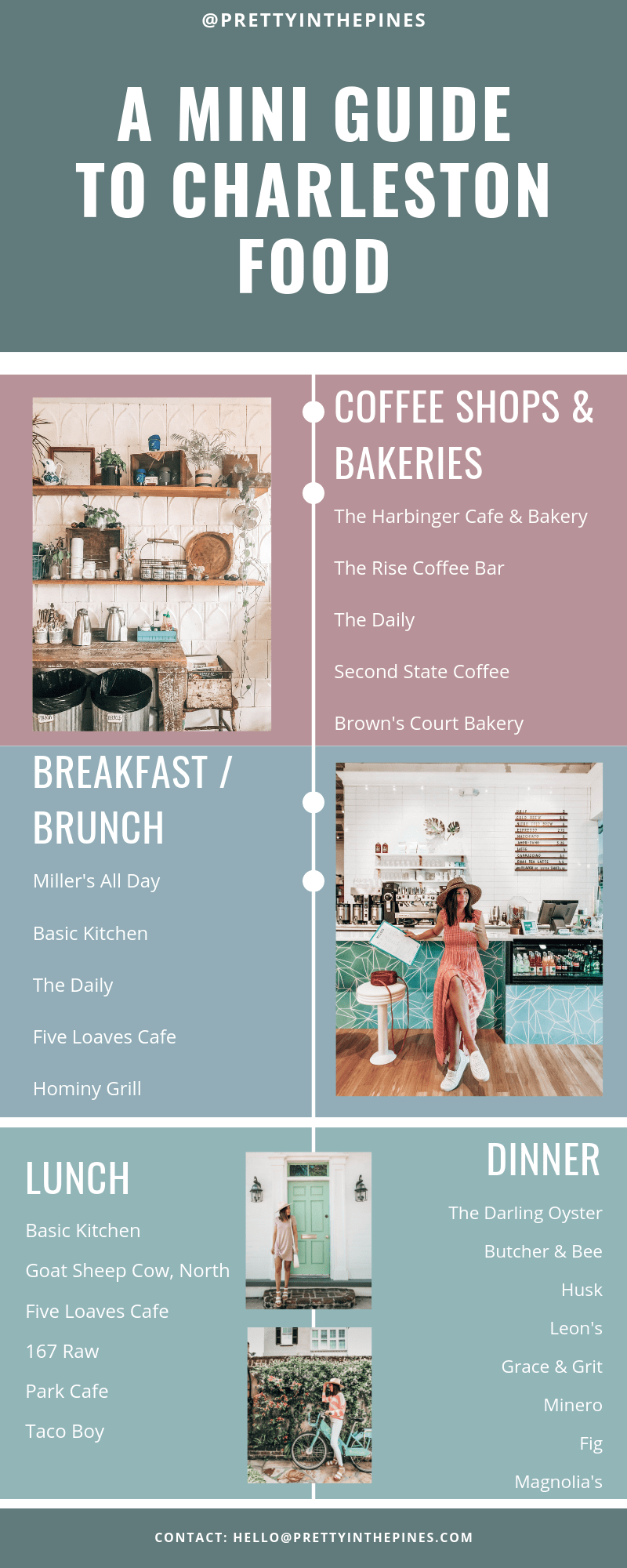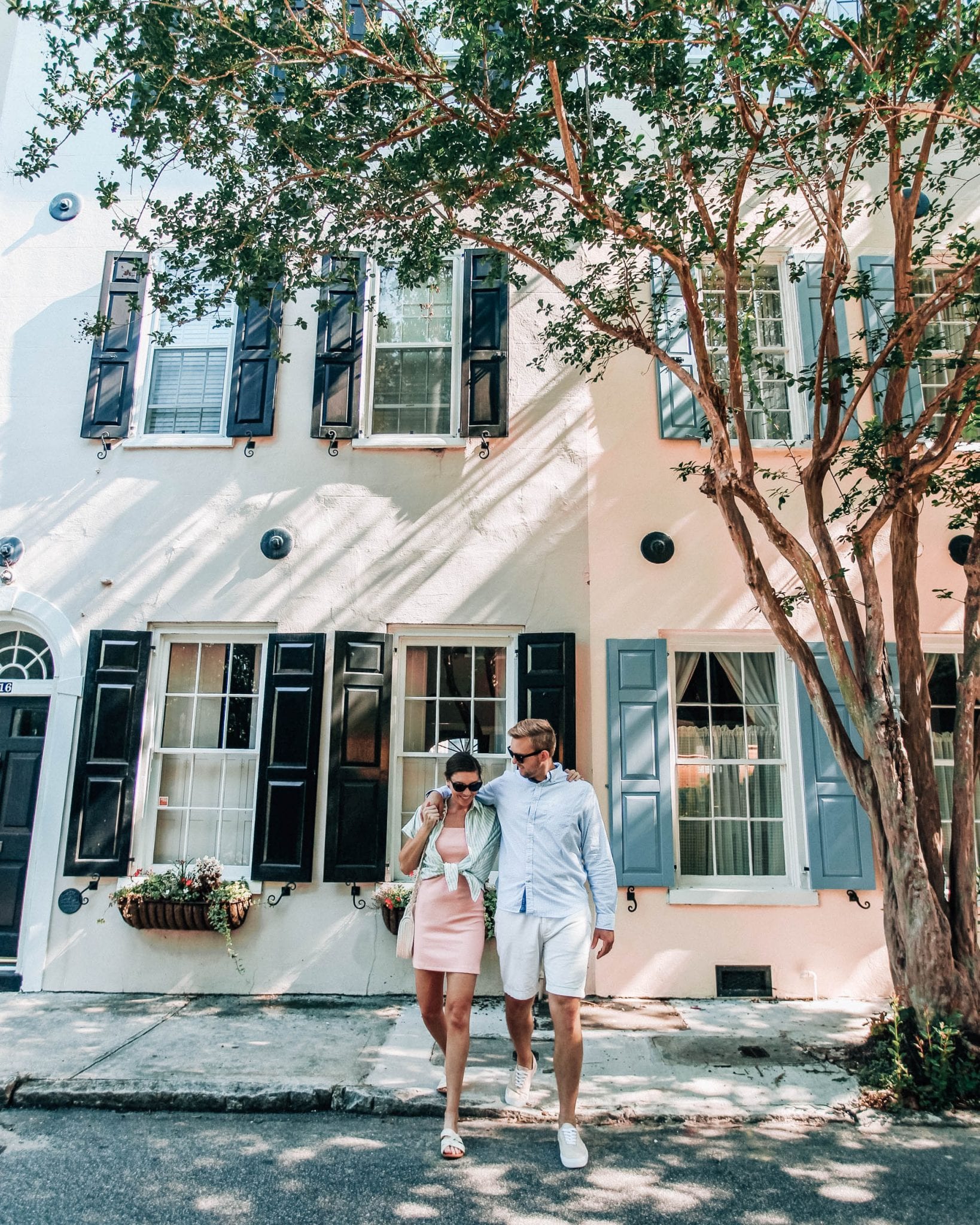 Hall's Chophouse***
(a premier fine dining steakhouse on King St. featuring live music every night and soulful 'Gospel Sunday Brunch')
(part of Planter's Inn on Market St. and serving southern dishes and famous layered coconut cake with a beautiful courtyard dining space)
The Ordinary
(an old bank turned Southern Seafood hall and oyster bar on King St.)

Stars Rooftop Bar & Grill
(a rooftop bar and American grill on upper King St. with seasonally inspired cuisine)
FIG
(an upscale bistro setting serving southern classics/local neighborhood vibe)
Husk********
(award winning chef, centrally located, southern ingredients.. definitely the highest recommended to me)
(best seafood in Charleston for 18 years, overlooking Charleston City Market)
167 Raw
(cozy and casual serving oysters, lobster rolls, fish tacos, & more)
Trattoria Lucca
(Italian eatery on a quiet corner in downtown)
Magnolias***
(upscale southern cuisine located on East Bay St.)
82 Queen
(an intimate courtyard with your favorite southern dishes located on Queen St.)
(an upbeat oyster bar serving French food located in Mt. Pleasant)
5Church
(a former church turned into an American dining experience downtown)
The Macintosh
(a farm-to-table restaurant with a menu rooted in the South and located on King St.)
O-Ku
(a sushi bar serving Asian cuisine w/ a southern approach on King St.)
High Cotton
(a family owned and operated low country favorite on King St.)
Slightly North of Broad*
(modern/eclectic, southern, low-country fine dining on East Bay St.)
Fulton Five
(Italian dining in a romantic vine-covered setting downtown)

39 Rue De Jean*
(French classics in a vibrant setting)
The Darling Oyster**
(a personal favorite of mine located on King St. serving seafood dishes in the most darling setting)
Butcher & Bee
(local ingredients, seasonal cuisine, served in a hip environment)
Minero***
(inventive Mexican dishes in a brick-walled eatery on East Bay St.)
Rutledge Cab Co.
(American comfort food in a casual setting with a covered patio)
Poogan's Porch**
(traditional Southern cooking in an old Victorian house with an iconic front porch)
Cru Cafe*
(some of the best gourmet comfort food in the Lowcountry)
Goat. Sheep. Cow., North*
(European-style wine bar and cheese shop serving sandwiches and salads)
Indaco
(a rustic Italian eatery on King St. with handcrafted pastas)
Edmund's Oast*
(New American fare in a hip spot serving beer brewed on-site)
Grace & Grit*
(locally sourced seafood and grits right over the bridge in Mt. Pleasant)
Amen Street
(oyster and seafood restaurant in the heart of downtown with an upscale brick-walled environment)
(Clean, nourishing, and energizing grain/veggie bowls, breakfast, and sandwiches in a beautiful but casual environment)
Fleet Landing
(southern seafood staples with a waterfront view)
Leon's
(a relaxed oyster bar and seafood favorite in a rustic setting)



Five Loaves Cafe*
(a local cafe with 3 locations serving soups/salads/sandwiches made with local ingredients)
Huriyali
(a relaxing and nourishing spot for smoothies, salads, acai bowls, & more)
Miller's All Day***
(one of the highest recommended restaurants for breakfast/brunch that opened less than 2 years ago)
OTHER FAVORITE COFFEE/BAKERY SHOPS:
The Harbinger Cafe & Bakery****
The Rise
The Daily
Second State Coffee
Brown's Court Bakery
* = came extra recommended/from many people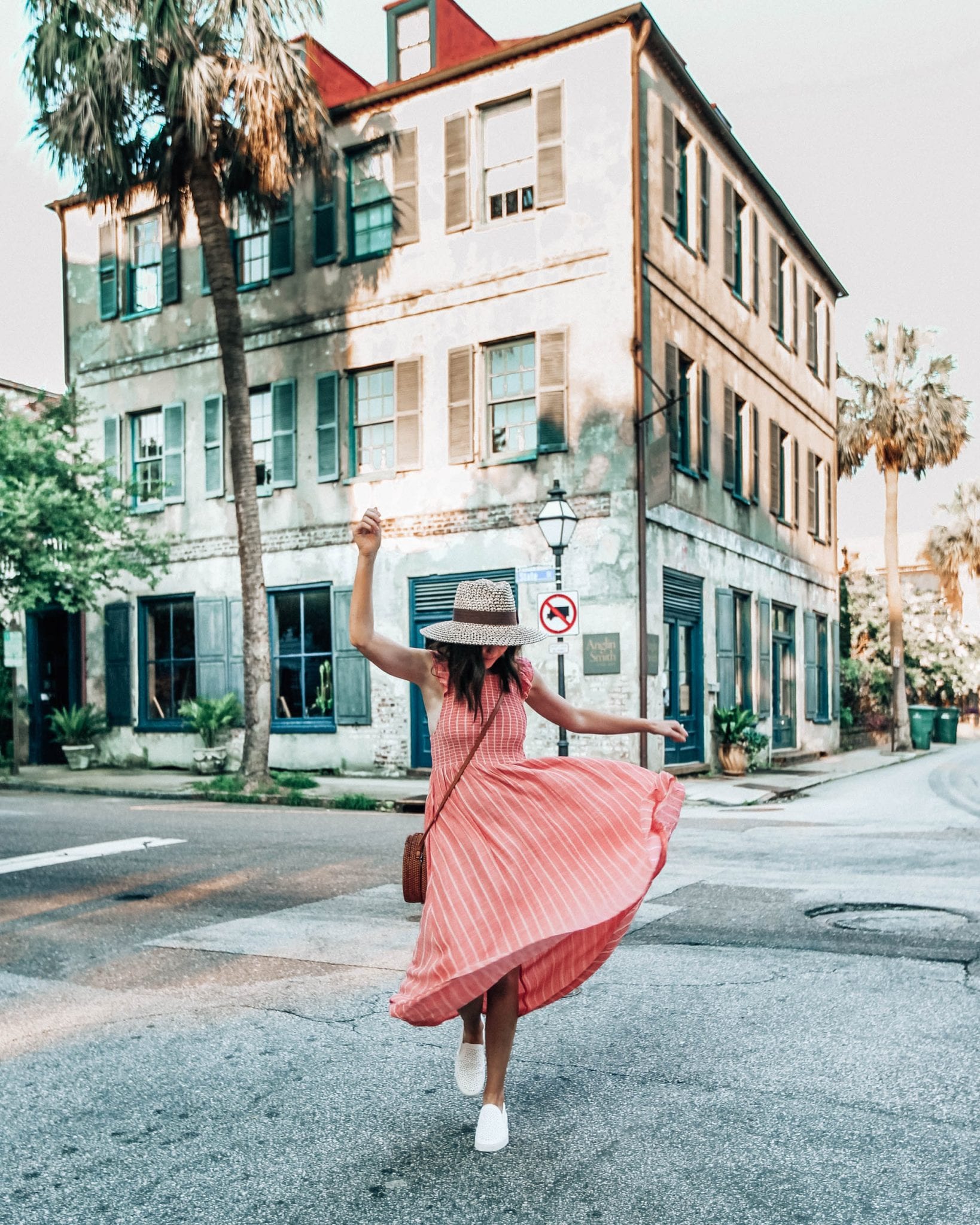 Thanks to everyone who sent their favorite restaurants! I can't wait to get working on trying more of these out. I did want to make a shout-out to a few newer options in Charleston. Parcel 32 opened ONE week ago and came highly recommended. Millers All Day was a frequent morning stop during our quick weekend trip and I would highly recommend (it just opened 3 months ago!). Lastly, we rode our bikes through the rain to try out Basic Kitchen to find out that they didn't serve dinner on Sundays. However, that is on my must-try list for next time because their menu speaks to me on so many levels.
Did I miss any of your faves? Leave them in the comments with your favorite thing to order!
xo, Shelby
•
VIEW POST