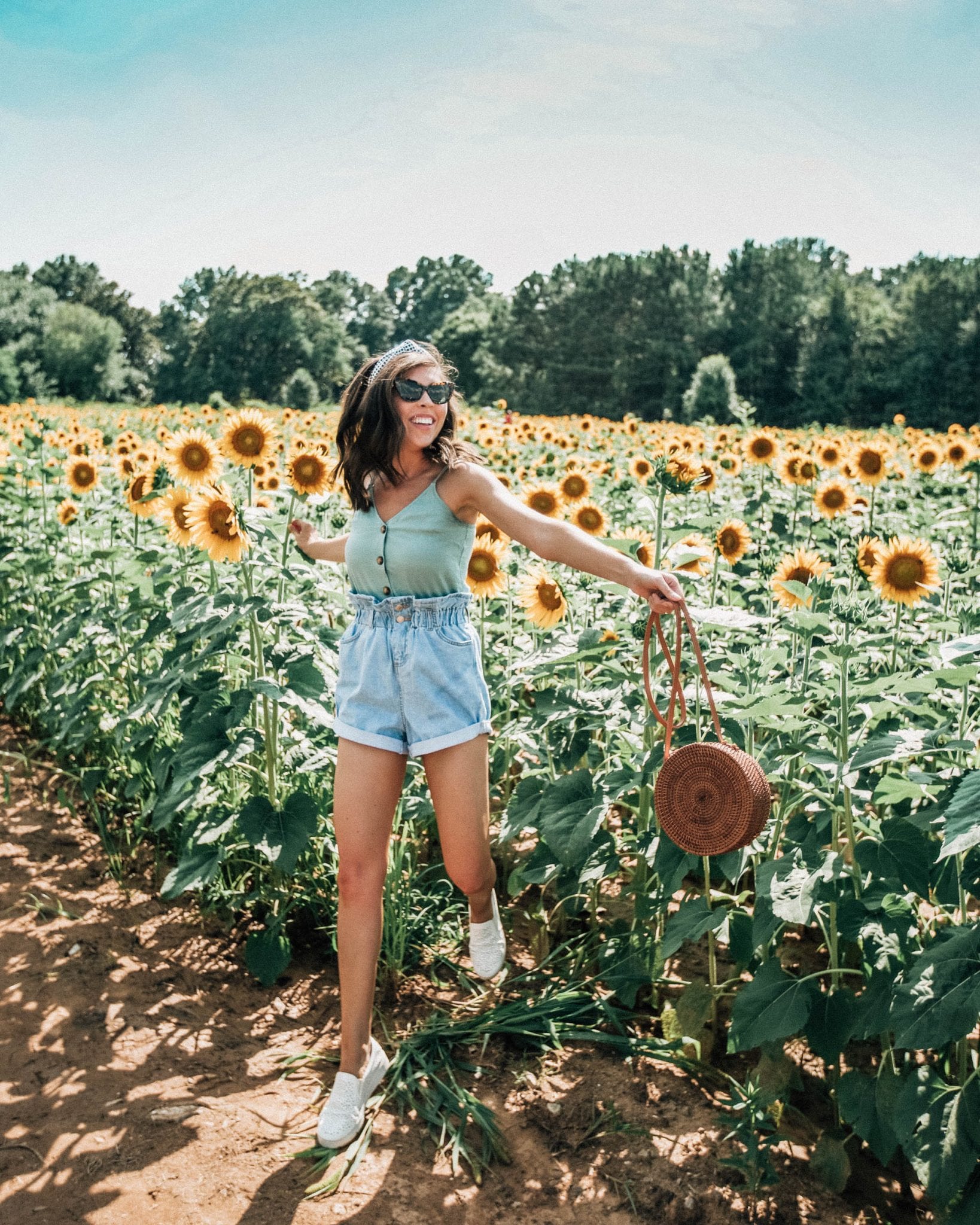 <center>

</center>

Happy July!
It's kindof weird having a holiday on a Wednesday. It seems like a lot of people took off the entire week and headed to the beach! Unfortunately, I am not one of those people. We will hopefully be there toward the end of this week though and I am looking forward to it.
Yesterday we visited the beautiful sunflower fields in the center of Raleigh. The city of Raleigh changed up the location of the fields this year and they are actually right in the middle of Dorothea Dix Park. If you take Hunt Dr., drive past the soccer fields, turn right, and then take another right into that first parking lot, you'll see them. They are seriously beautiful and I want to just set up a tent and live there for the next couple of weeks.
There is a SunFest planned for July 14th, 2-7pm, with food and live music too!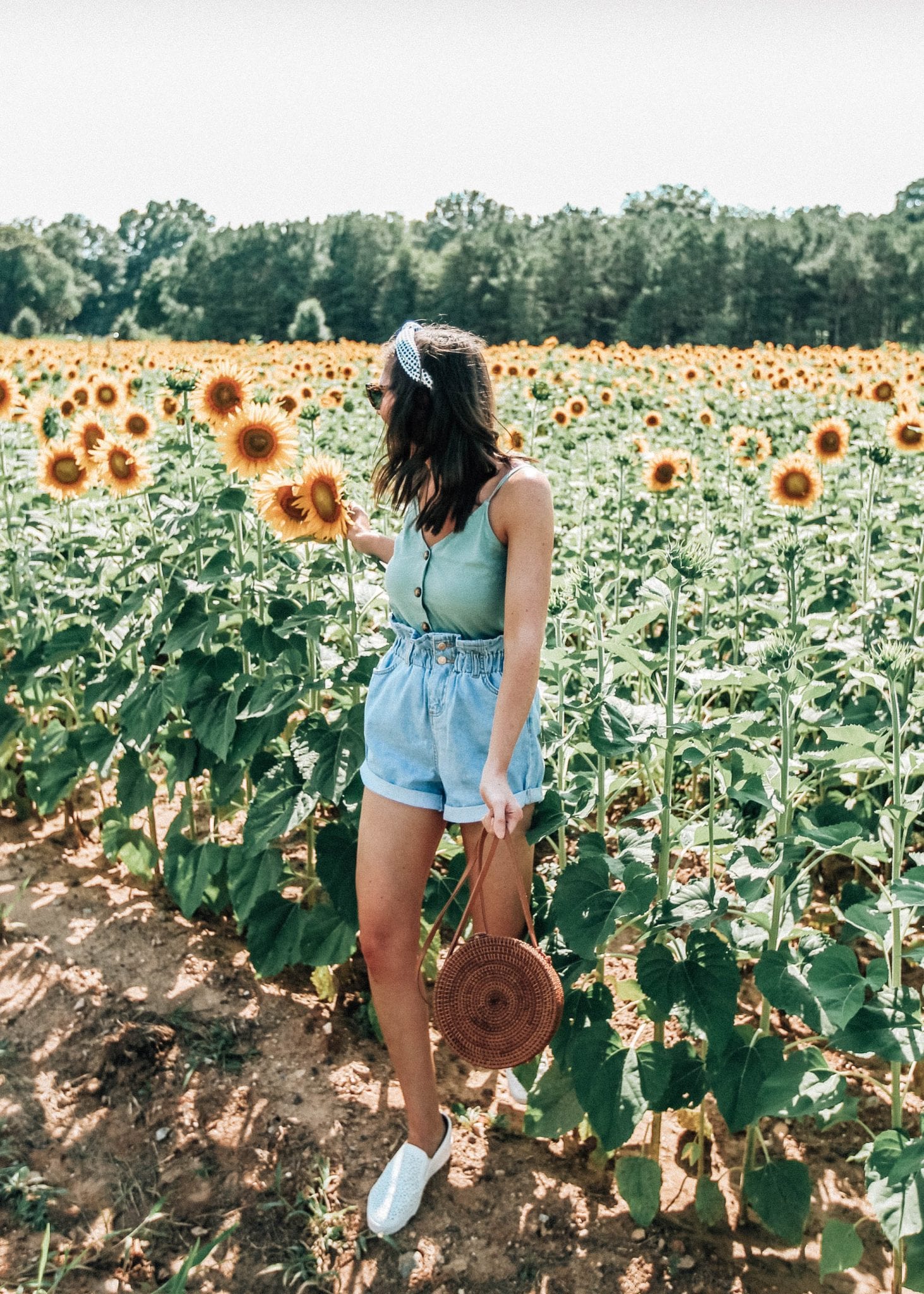 And now, let's chat sales!
My personal favorite sale of the year is just around the corner… July 12th to be exact! If you've never shopped the Nordstrom Anniversary Sale before, I'll give you a quick run-down. For a few weeks starting July 12th, Nordstrom significantly marks down brand new FALL clothing, shoes, accessories, home, everything. All of these items will go back to their regular price the first week of August.
This stuff sells out extremely fast so the best way to ensure you get the best items is by shopping during "early access" days. In order to access the sale early, you need to have a Nordstrom card. You don't even have to technically use the card while shopping, you just have to have one. You can apply for one here.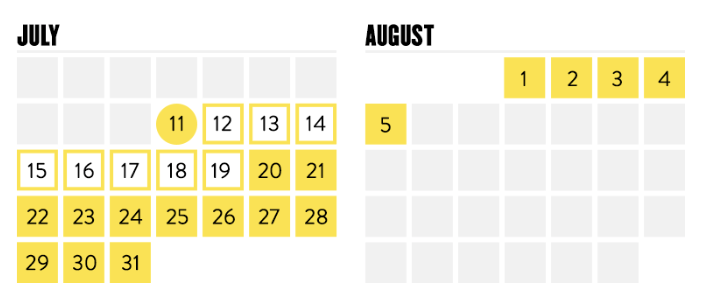 SALE CALENDAR
July 12-19: Early Access for all cardmembers in stores and online
July 20-August 5: Sale is open to the public! No card needed.
Basically, this sale is unlike others because rather than marking down items at the end of a season, they are marked down before the fall season even begins! I usually go for cardigans, booties, sneakers… items I know I'll get a lot of use out of in the fall/winter. Nordstrom released their Anniversary Sale Catalog a couple of weeks ago and it makes me so, so excited! I included a few of my favorite items below… lots of cozy textured sweaters, fall florals, midi length dresses and skirts, high quality booties, and more!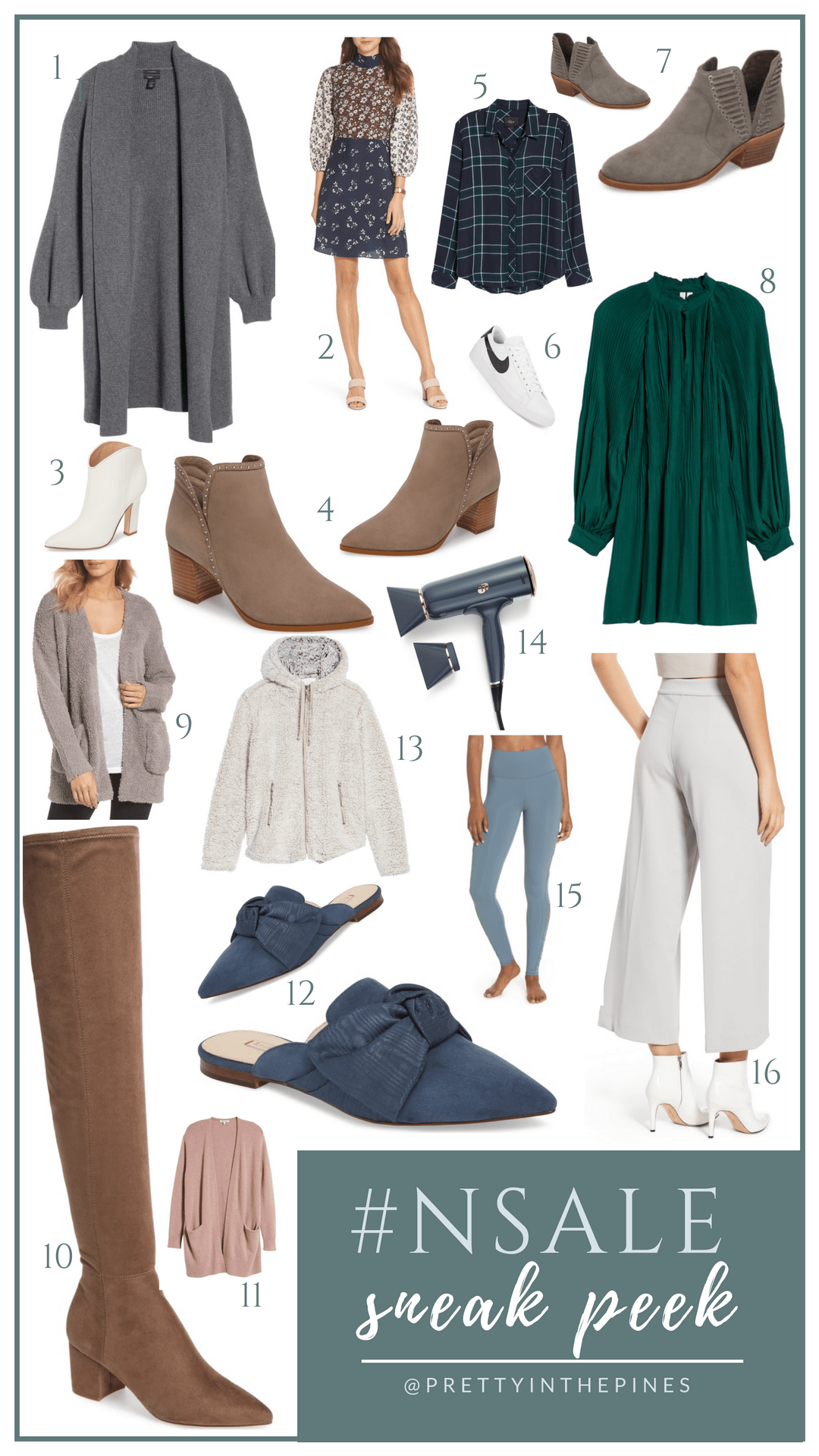 1 || Blouson Sleeve Cashmere Cardigan regularly $299, Jul 12-Aug 5 $199.90
2 || Colorblock Floral Woven Dress regularly $129, Jul 12-Aug 5 $85.90
3 || Marc Fisher LTD Miggi Bootie regularly $188.95, Jul 12-Aug 5 $124.90
4 || Sole Society Dalphine Bootie regularly $109.95, Jul 12-Aug 5 $72.90
5 || Rails Hunter Plaid Shirt regularly $158, Jul 12-Aug 5 $104
6 || Nike Blazer Low Essential Sneaker regularly $75, Jul 12-Aug 5 $55.90
7 || Vince Camuto Pevista Bootie regularly $149.95, Jul 12-Aug 5 $99.90
8 || Treasure & Bond Pleated Mini Dress regularly $119.00, Jul 12-Aug 5 $78.90
9 || Barefoot Dreams CozyChic Cardigan regularly $134, Jul 12-Aug 5 $88.90
10 || Steve Madden Over the Knee Boot regularly $129.95, Jul 12-Aug 5 $86.90
11 || Madewell Ryder Cardigan regularly $98.00, Jul 12-Aug 5 $64.90
12 || Bow Slide regularly $129.95, Jul 12-Aug 5 $84.90
13 || Thread & Supply Fleece Jacket regularly $88.00, Jul 12-Aug 5 $58.90
14 || T3 Cura Hairdryer regularly $200, Jul 12-Aug 5 $134
15 || Alo Block High Waist Leggings regularly $110, Jul 12-Aug 5 $72.90
16 || WAYF Wide Leg Trouser regularly $69.00, Jul 12-Aug 5 $45.90
Anyways, since we're still 10 days away from the launch of the big sale, I've included a few July 4th summer sales below incase you're in need of some summer finds or just in the mood to treat yo' self. I'm actually going to be taking the rest of the week off from the blog for a change to get some behind-the-scenes stuff done and hopefully relax at the beach on Thursday/Friday.
<center>

</center>
<center>

</center>
Express || Buy 1, Get 1 19.90 mix and match
<center>

</center>
<center>

</center>