I don't know if it is just me but getting back into the swing of things this week has been slightly challenging… maybe because of the holiday 'weekend' feeling so long. I've never felt so tired at the start of the week. We got back from the beach over the weekend but had the best time staying with my cousins and older sister in their beach house they rented for the week. It was a little hard at first to totally relax and disconnect from the world but, once I did, it was much-needed. Honestly, I've been feeling semi-burned out lately and I've been needing to remind myself that it's okay to take breaks at times.
Anyways, incase you missed these over on Instagram, I wanted to share a few of my latest outfits on repeat. I'm especially loving this swimsuit I wore at the beach, this striped button-down shirt I've shared multiple times on here, and these high-waisted pink pants that I'll be able to wear year-round! All sizing info is below too, for reference. I am 5'7" and usually wear an XS or S.

<center>

</center>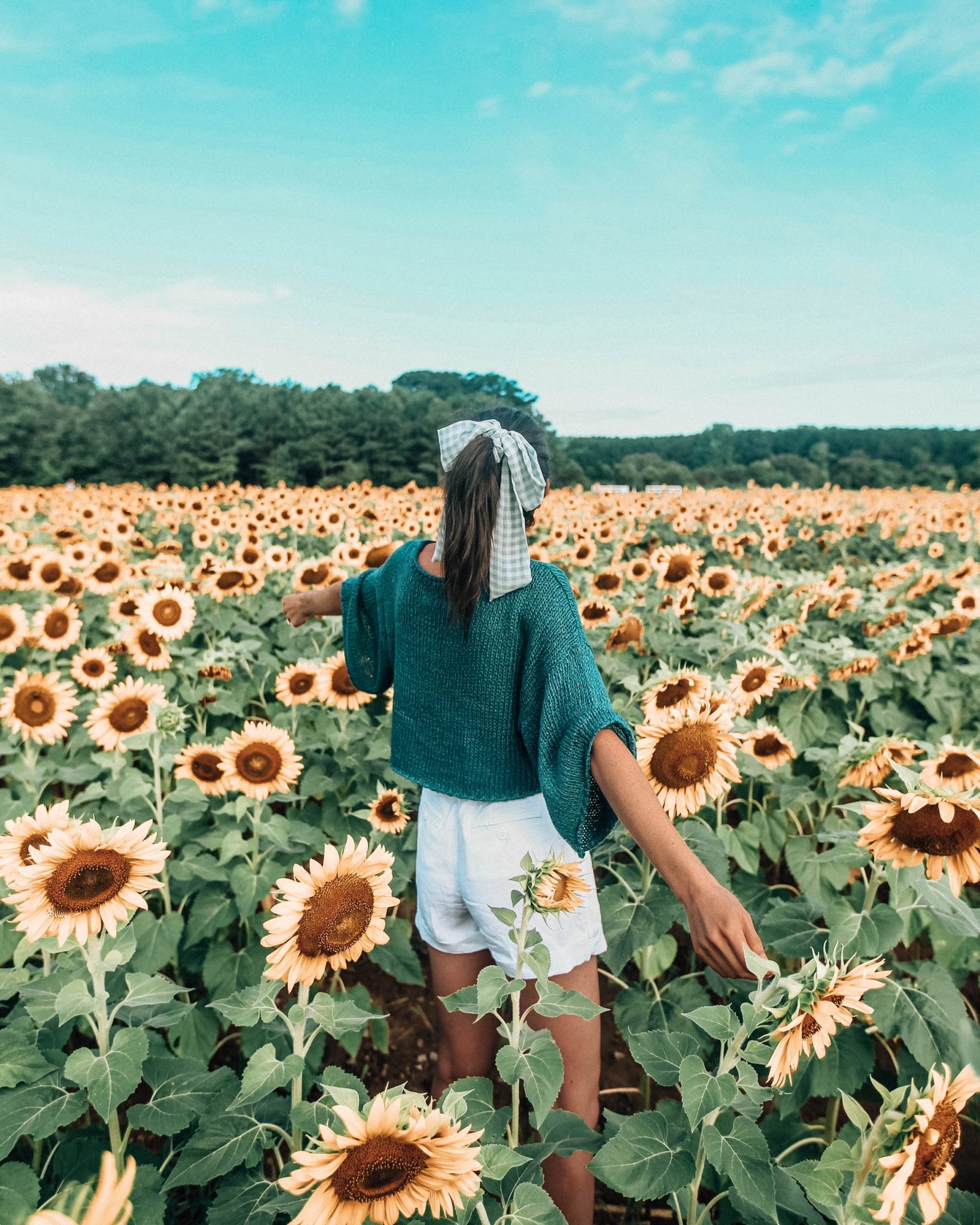 <center>

</center>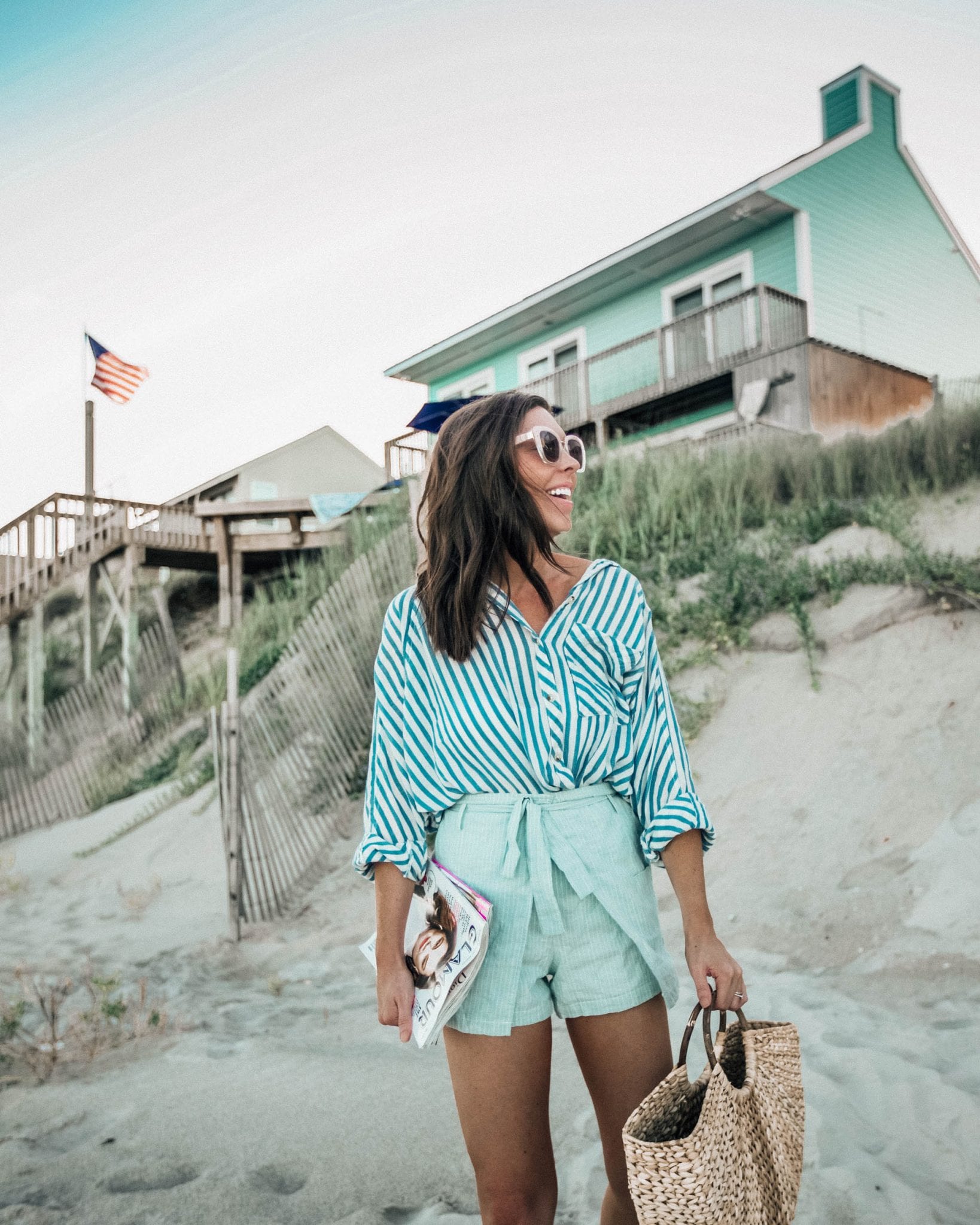 <center>

</center>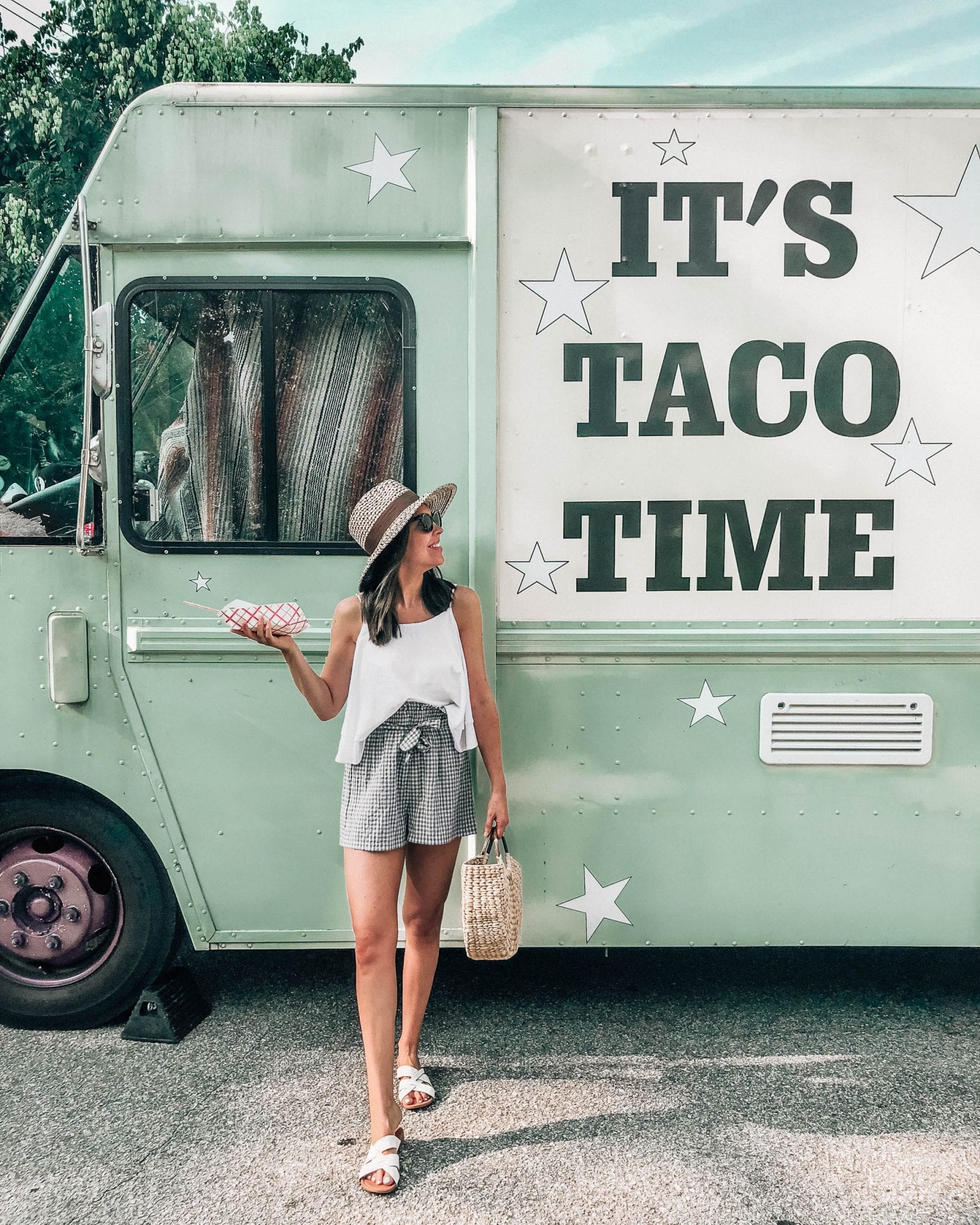 <center>

</center>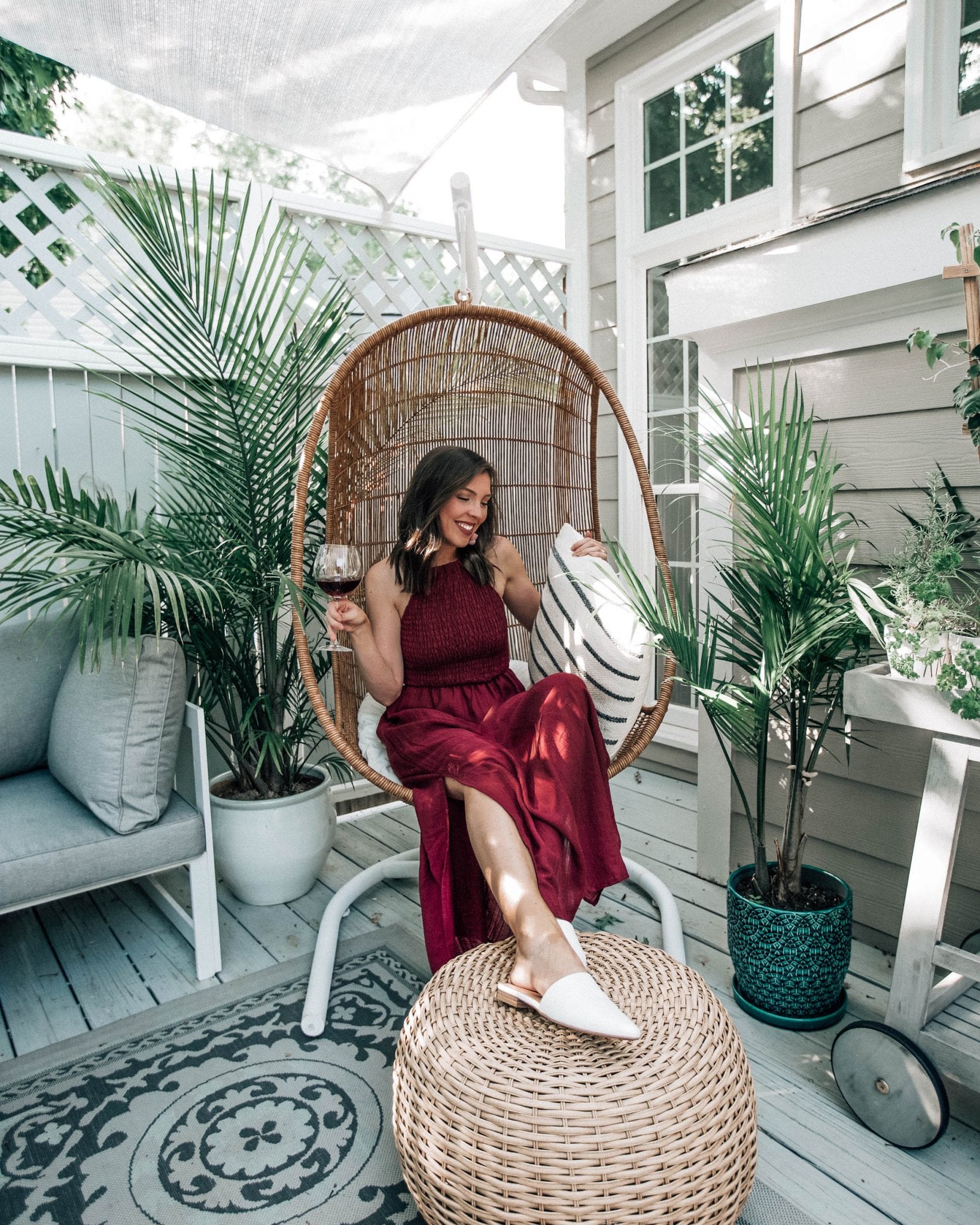 <center>

</center>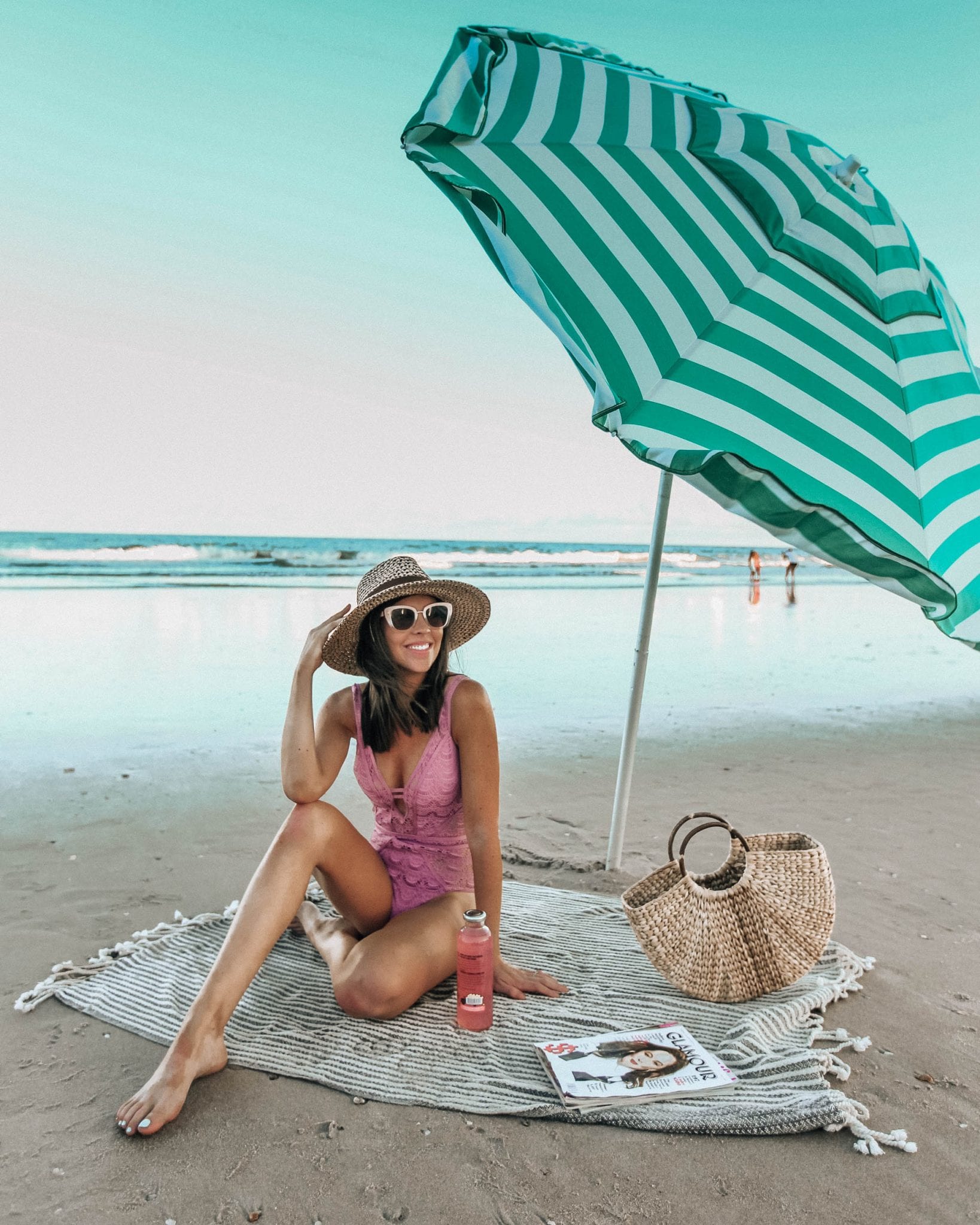 <center>

</center>
Check back here on Thursday morning for my top picks of the Nordstrom Anniversary Sale. I think this year is going to be the best yet as far as selections… I've got my eye on cardigans, booties, and flats mainly. It's also the best time to stock up on your favorite shampoo/conditioner with the beauty set sales. Anyways, I'm excited for it although I know if you follow other blogs it can get old. If you don't care about the sale, I totally get it! If you do, then I plan to be a great resource to help narrow down the best finds.
I'm excited because TJ doesn't have any classes tonight so we're going to have our favorite rice/lime bowls & maybe watch a good movie. I hope you all have a great Tuesday!