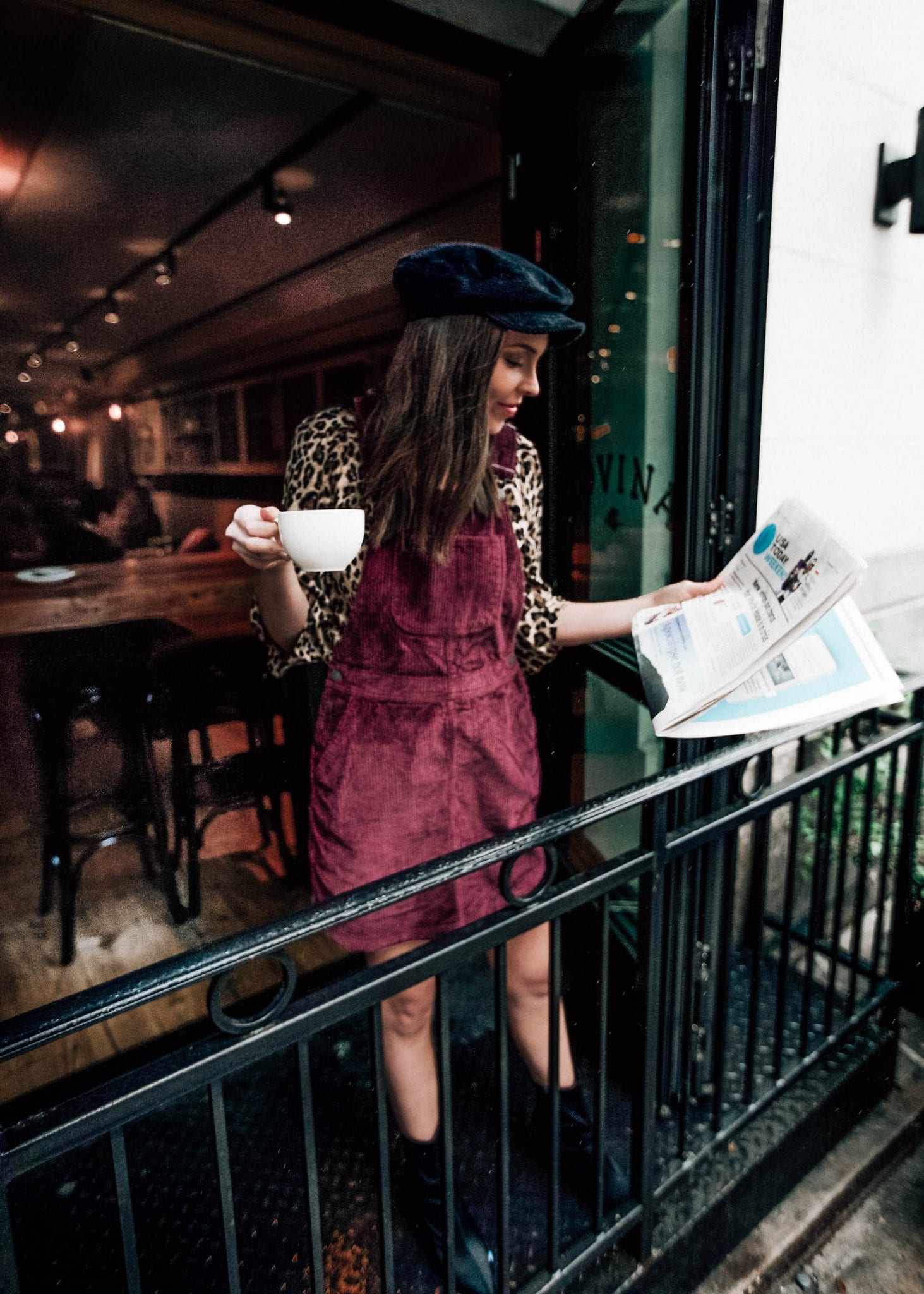 I had been thinking about going to NYFW for a few years now but it wasn't until this year that my schedule really allowed me the flexibility to do so. While it was a complete whirlwind, I had the best time with the best people, met so many new friends, and stayed at my new favorite NYC hotel, Park South Hotel, located in the NoMad neighborhood. Since this was my first time visiting NYC during Fashion Week, I didn't totally know what to expect but I decided that I would just embrace all the craziness and look at this trip as a first-time experience. Although we barely had time to sleep or eat, I'm so happy I decided to go this year. I now know exactly what to expect and how to prepare ahead for the week and I already can't wait to be back in the city!



Where We Stayed
Just a few weeks prior to this trip, I visited NYC for a conference and stayed with TJ during one of his work trips but this time I was so happy to try out a new-to-me hotel, Park South Hotel. I actually decided to come a day early and spend an extra night at Park South and fell in love with the place immediately upon arriving. As chic and beautiful this boutique hotel is, the first thing that actually made me feel at home was the people… everyone was so helpful and made me feel so welcome right from the start. Being in New York by yourself can be so intimidating (but exhilarating) but I truly felt at home here. On the second night, my roommates finally arrived and we checked into our beautiful suite where we quickly made ourselves right at home. Back in February, I met my friends Bronwyn & Allison at a retreat in Kentucky and I am so thankful these two came into my life. If you're not already following them, you should!

Other favorite parts about Park South Hotel? The FOOD. We had the best dinner in their restaurant downstairs, Covina, (even while editing photos on our laptops late into the night) and found ourselves visiting their coffee shop whenever we could to escape the rain and refuel. It was raining throughout our entire trip so we didn't get to experience the hotel's rooftop bar although we did get a peek at it and the views were so good! Just another reason we'll have to stay here again. Side note: If you're in a hurry, the bagel shop next door is all the NYC bagel goals there ever were.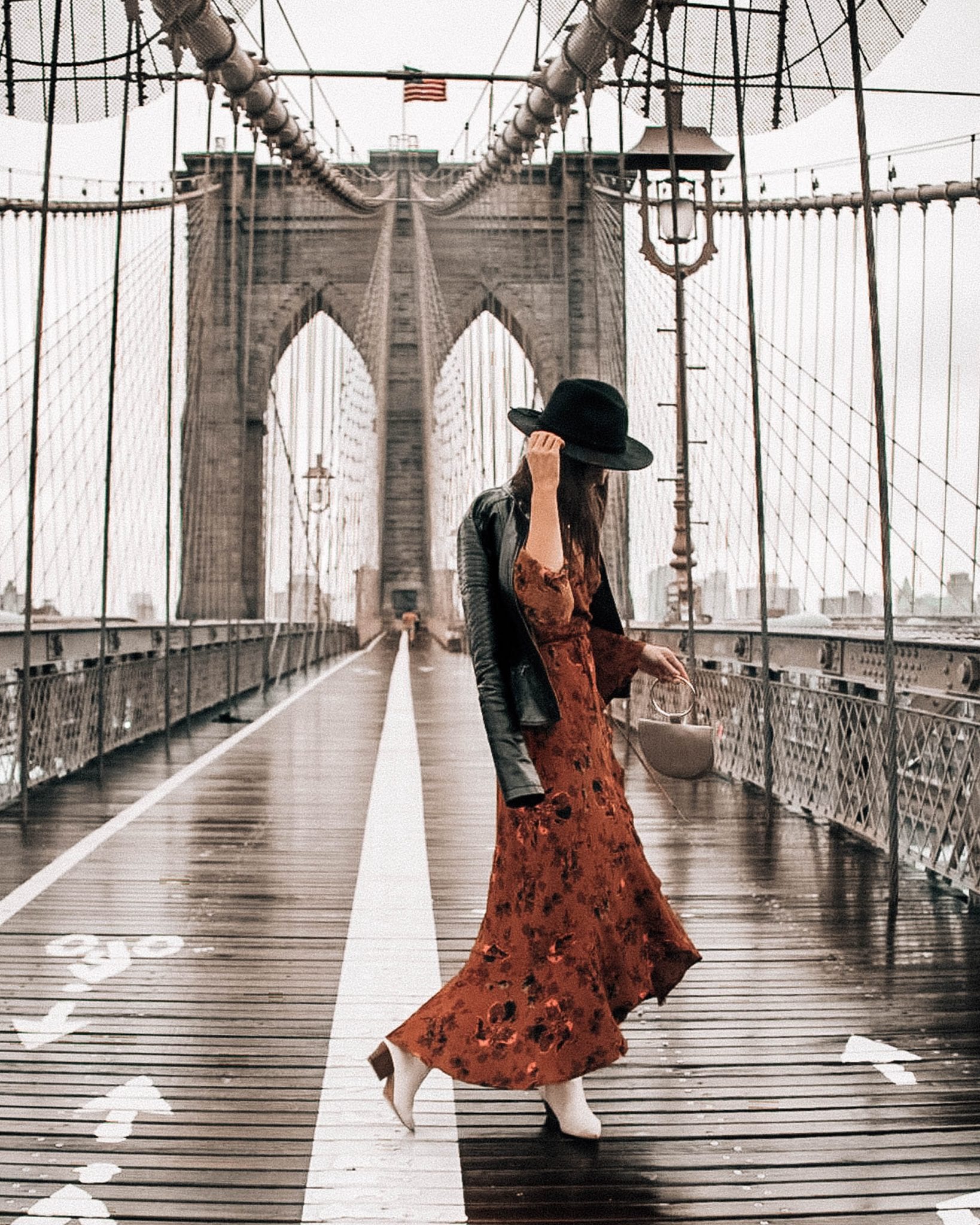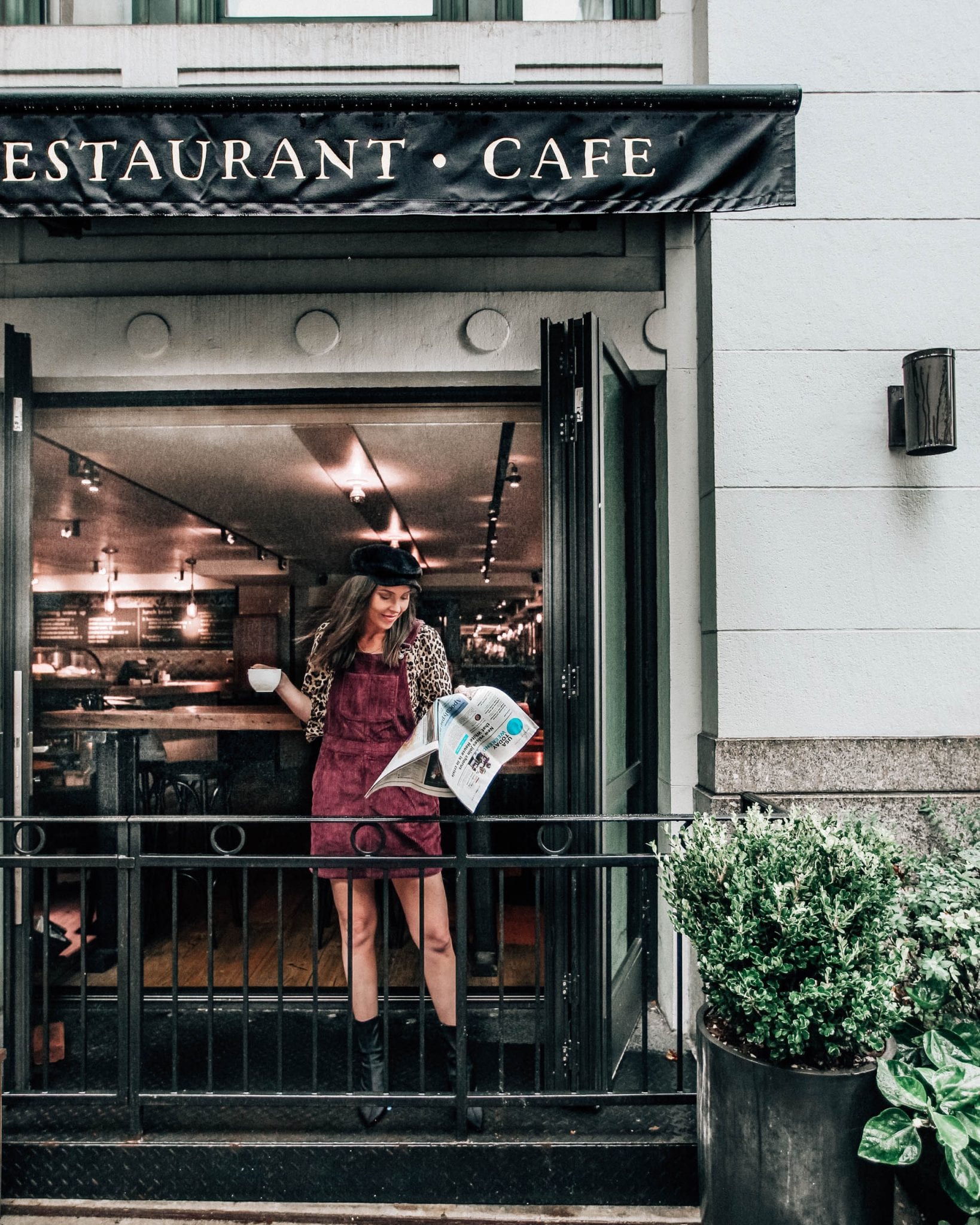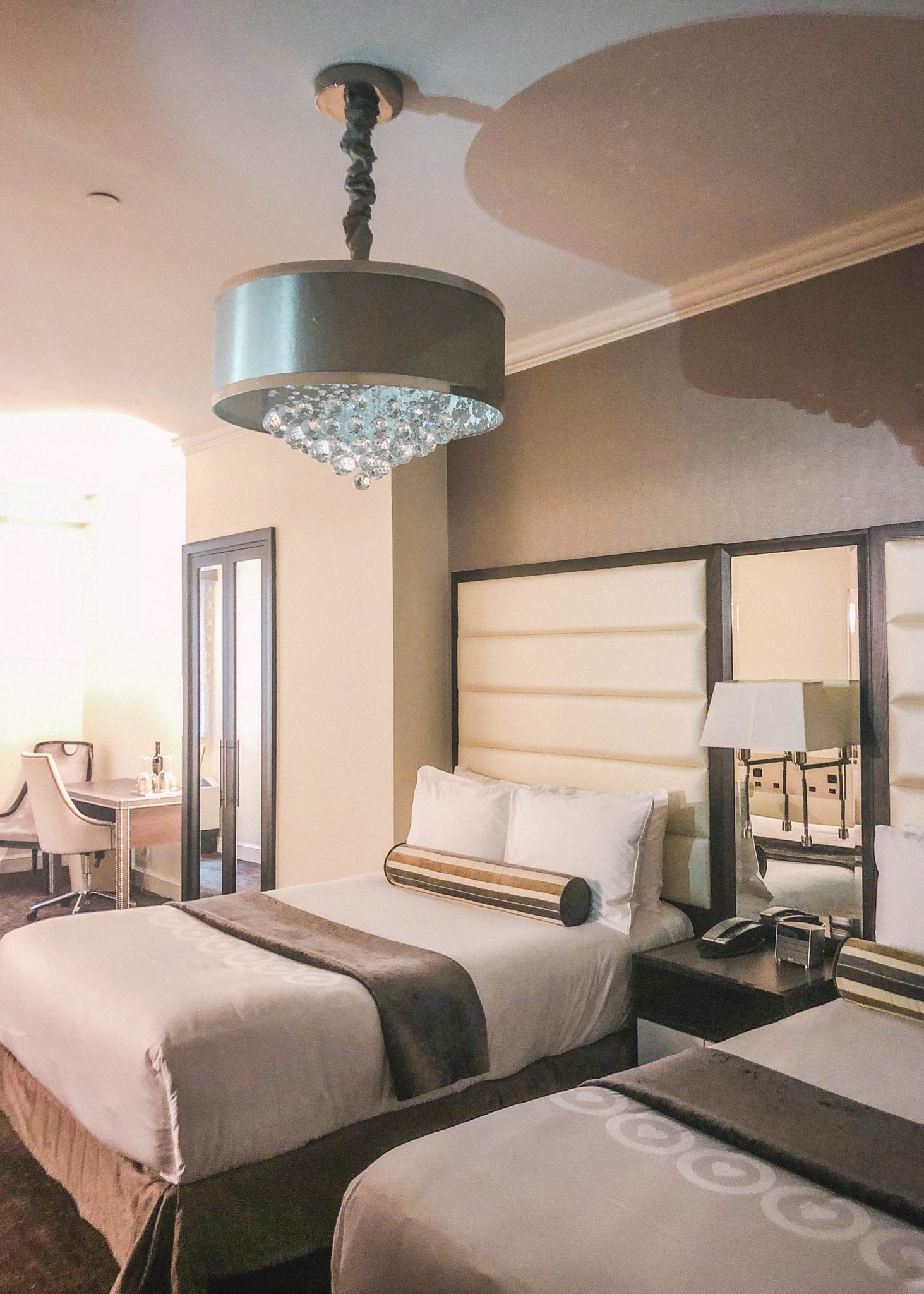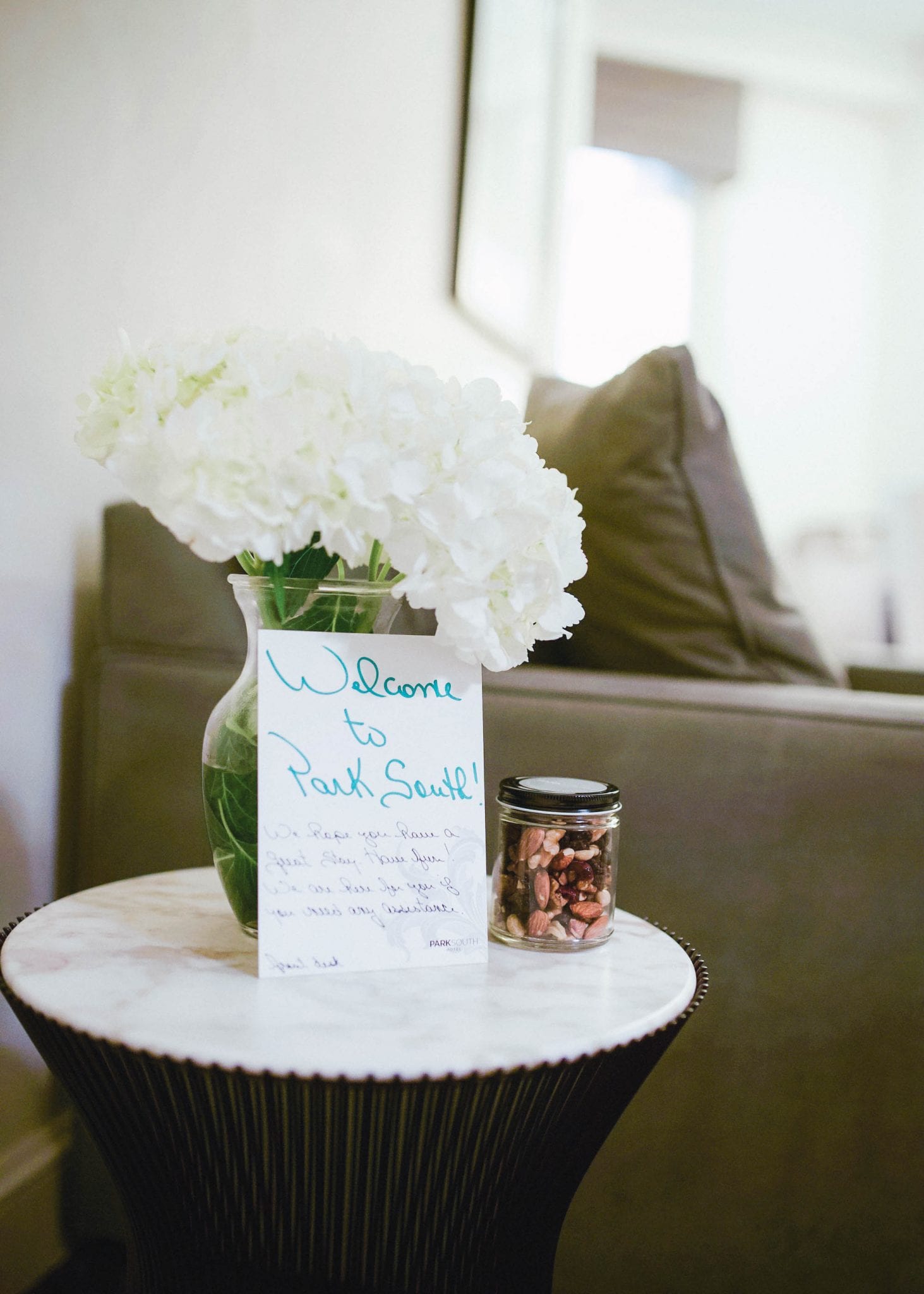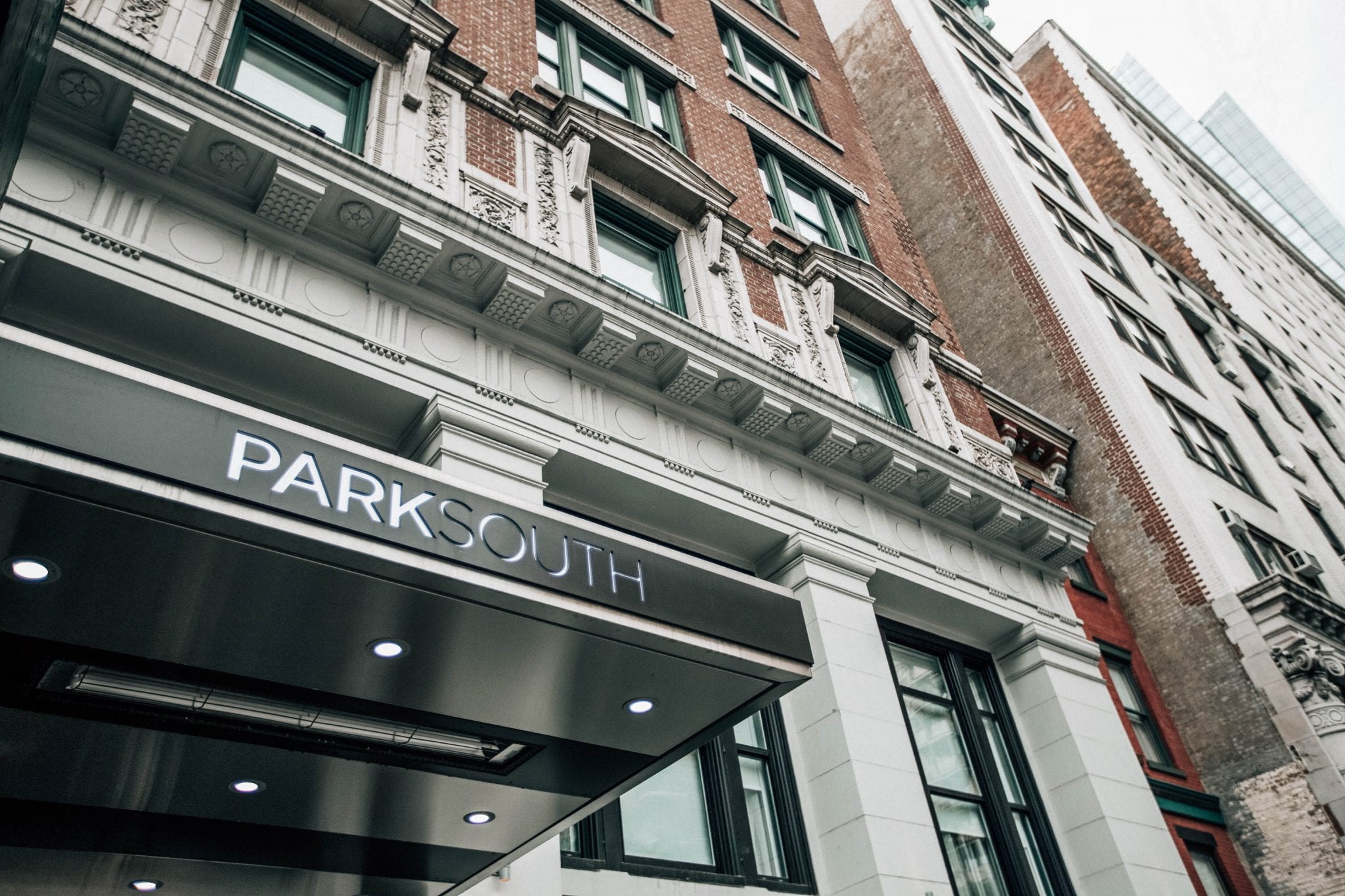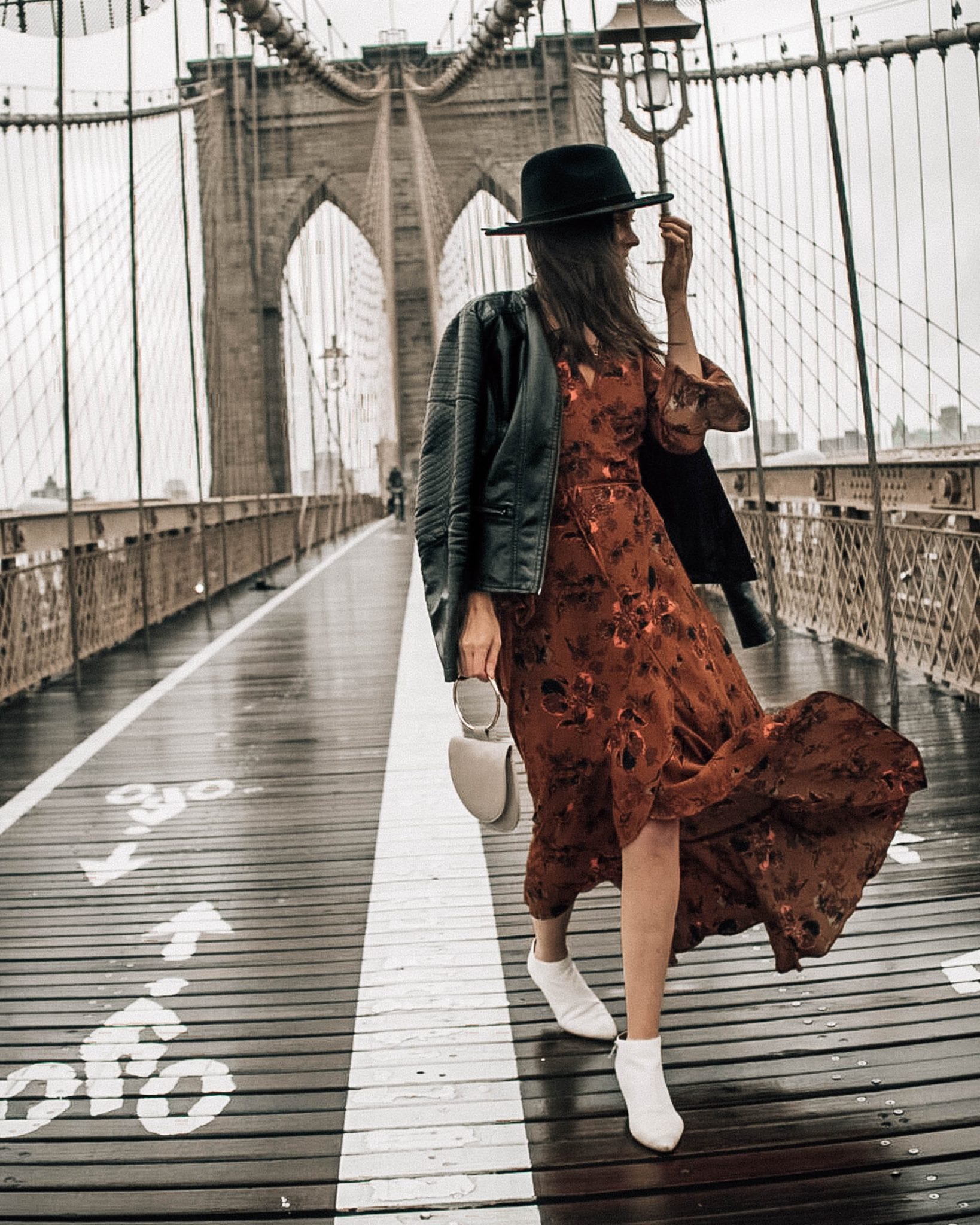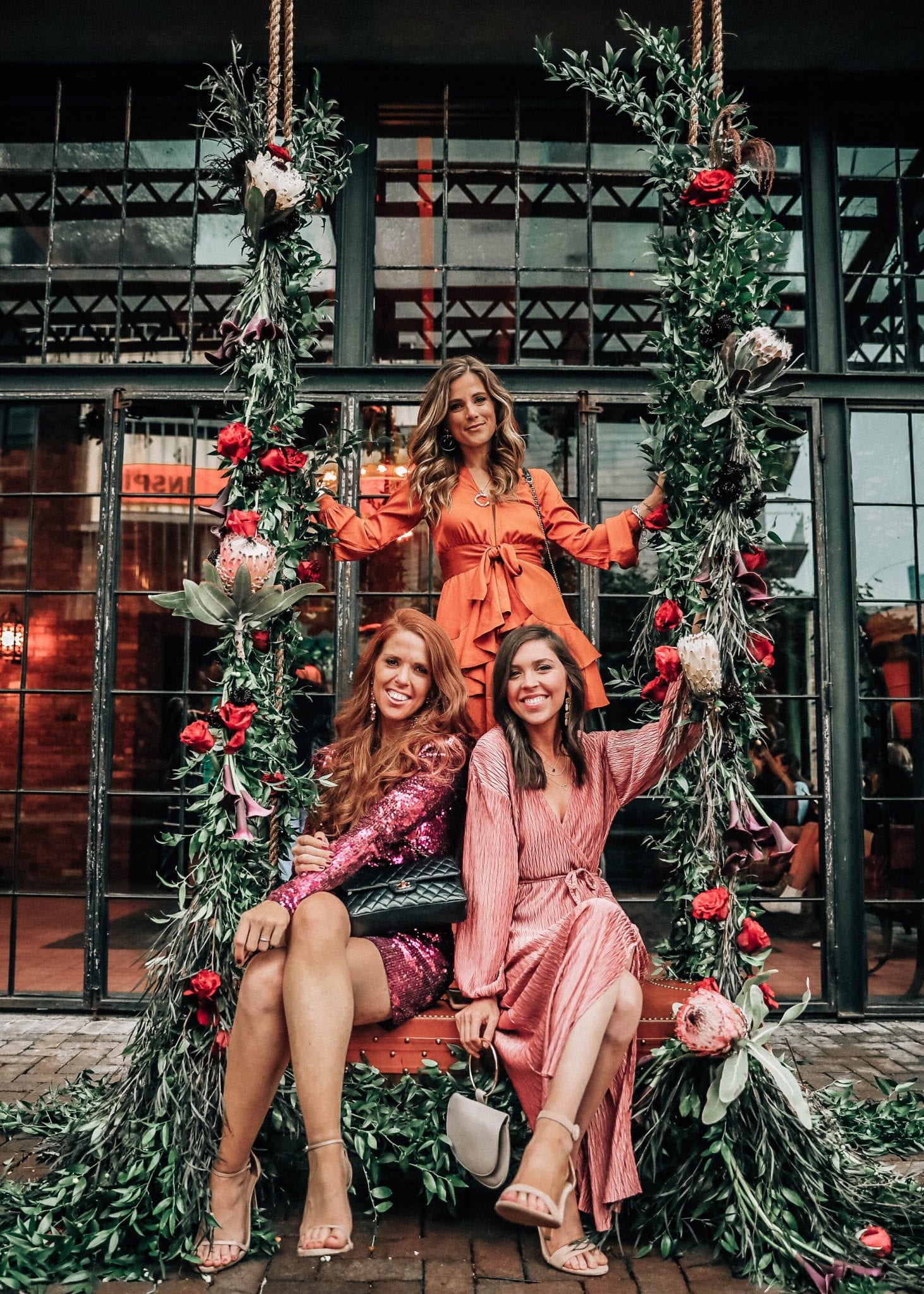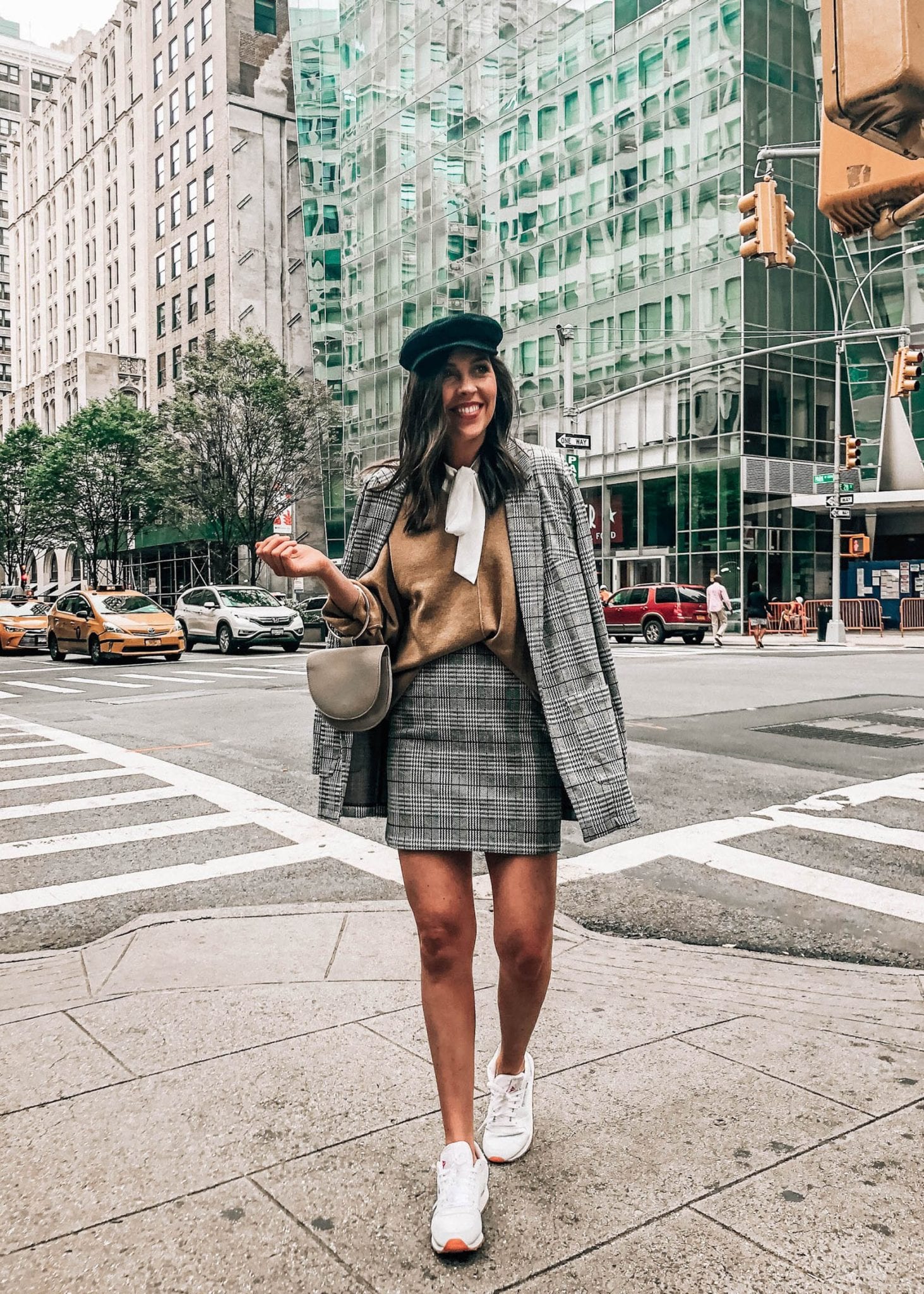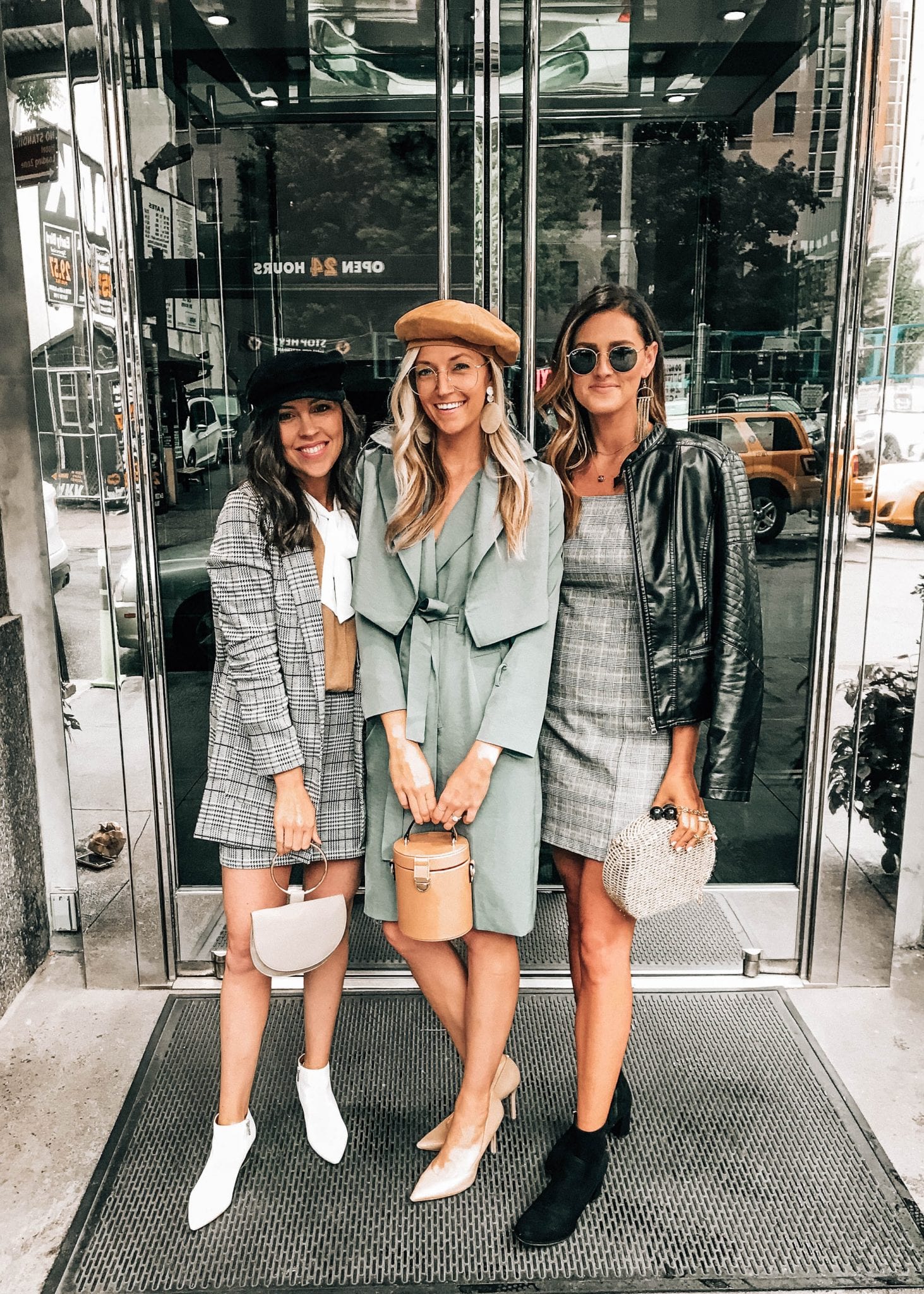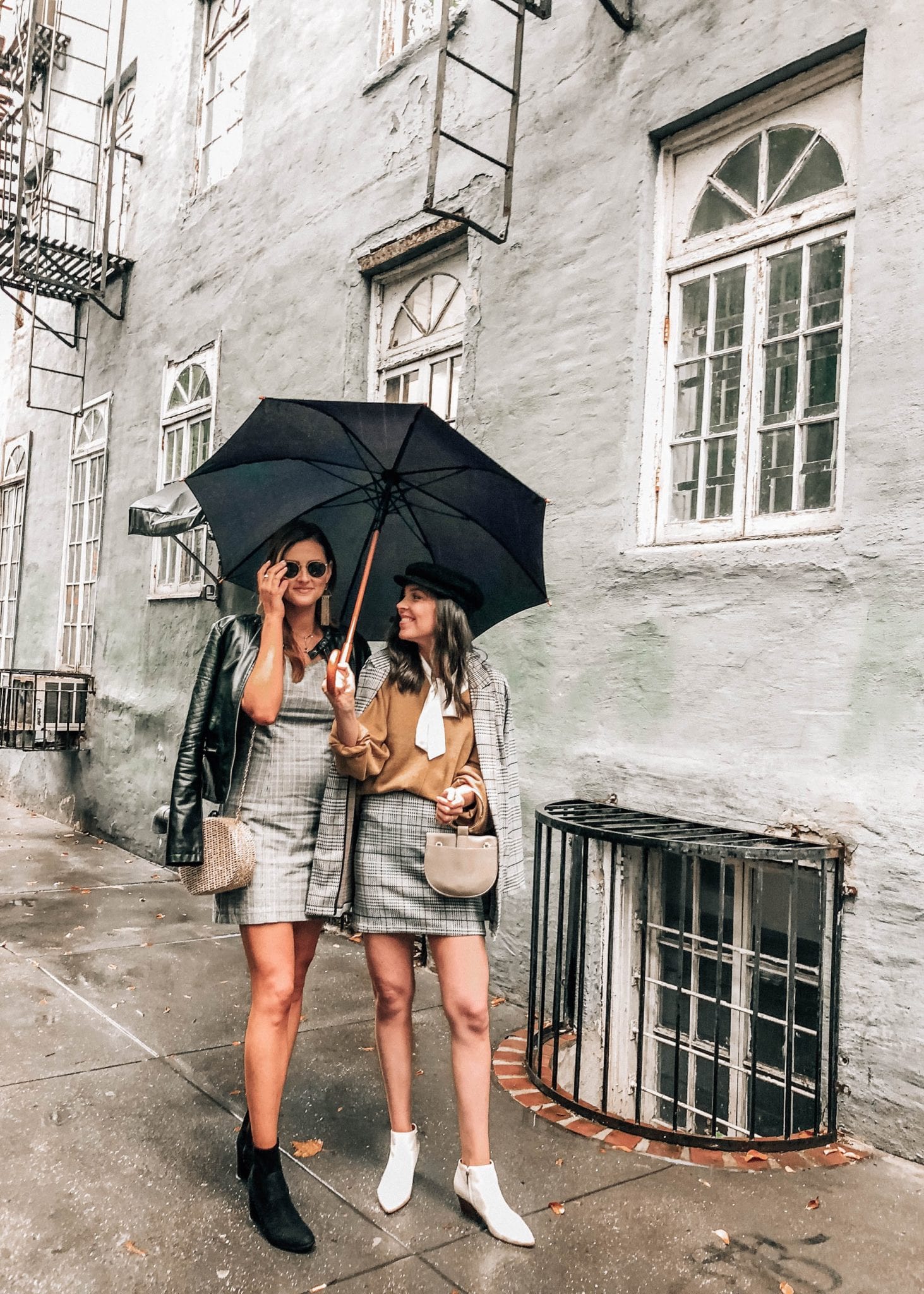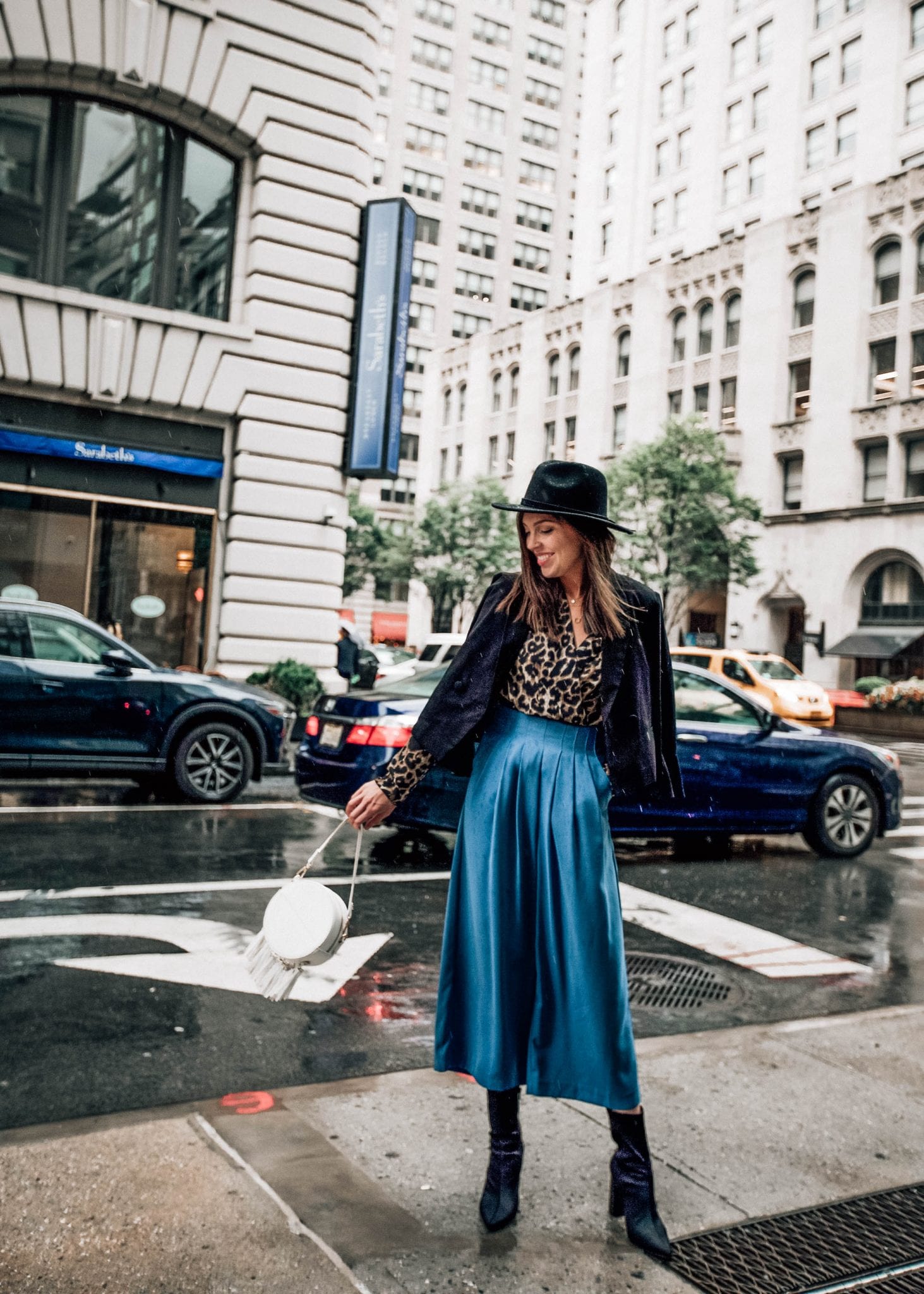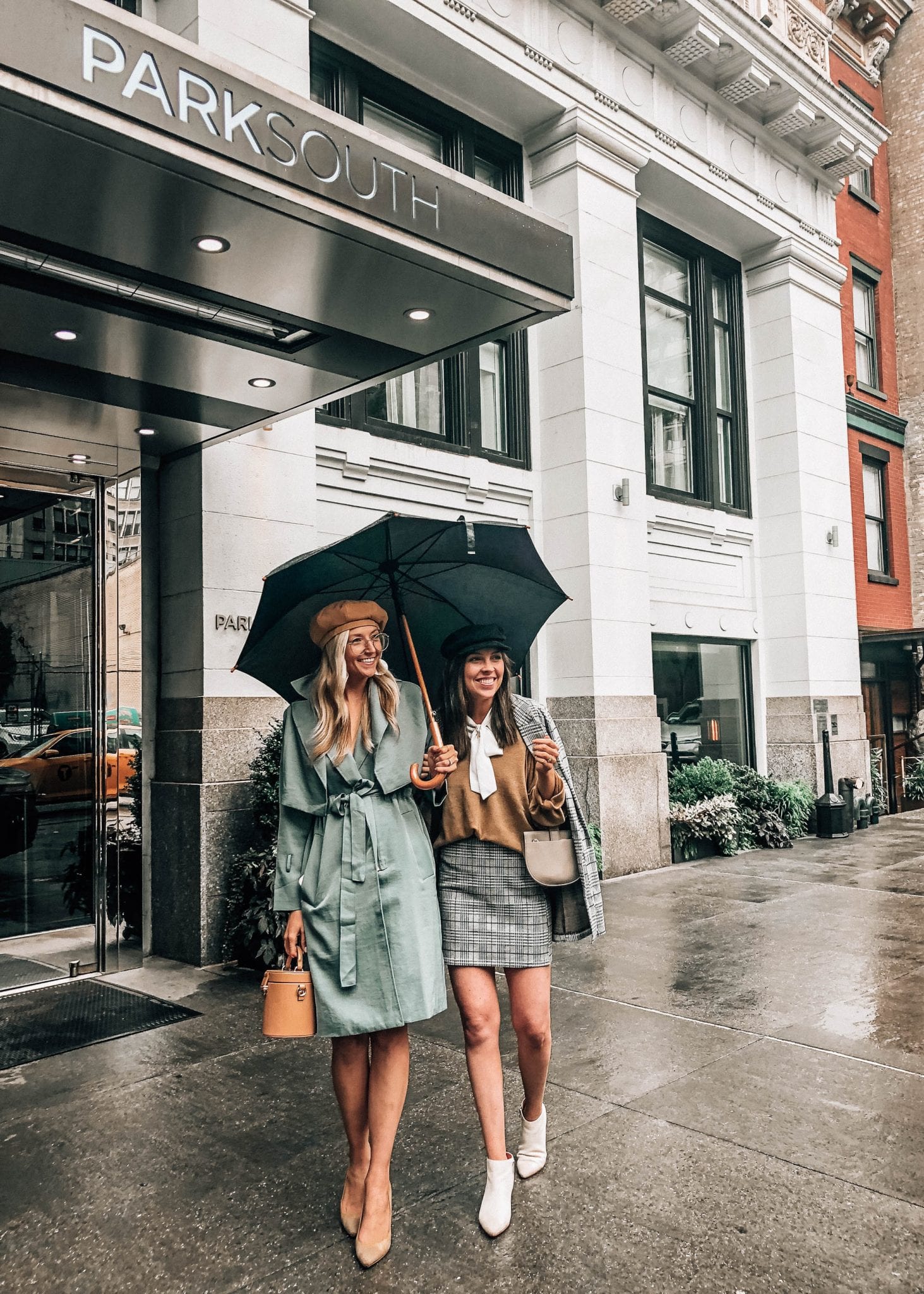 The Activities
I arrived to NYC on Friday evening (stayed through Tuesday morning) just in time to check in to Park South and meet up with my friend, Alicia, who invited me to come along with her to a few events hosted by Samsung and then Lulu's. These events were the perfect start to the weekend because I got to meet a lot of friends I've been following on social media over the years. The next morning I met up with my account manager for rewardStyle (the affiliate company I have used for my blog for a while) and was so excited to finally meet her in person. Later this night, that same company hosted a really fun rooftop celebration where I was able to meet a lot more familiar faces. After our meeting, it was almost time for my roommates to arrive so I headed back to the hotel! As soon as everyone arrived, we moved into our suite, grabbed a bite to eat, and the whirlwind of events began!

For this first time fashion week, I wanted to experience a little bit of everything… shows, brand events, meet with PR/marketing reps, meet other people in my industry. A lot of bloggers will use this time while they're in NYC to meet face-to-face with people who they email and speak to on a daily basis since most of these people are based there. It ended up being a pretty mixed-up and well-rounded itinerary and we even were able to try out a new restaurant one night and meet up with our friend, Caroline.

One of my favorite shows was Nonie (so chic) and, while I had seen way smaller (local) fashion shows before, this entire experience was so unreal. The music, the lights, the audience, everything. It was so cool to be able to be the first to see these designs that so much hard work has gone into and gain some inspiration for spring/summer '19. In between shows, we decided to fight the rain and squeeze in some photos!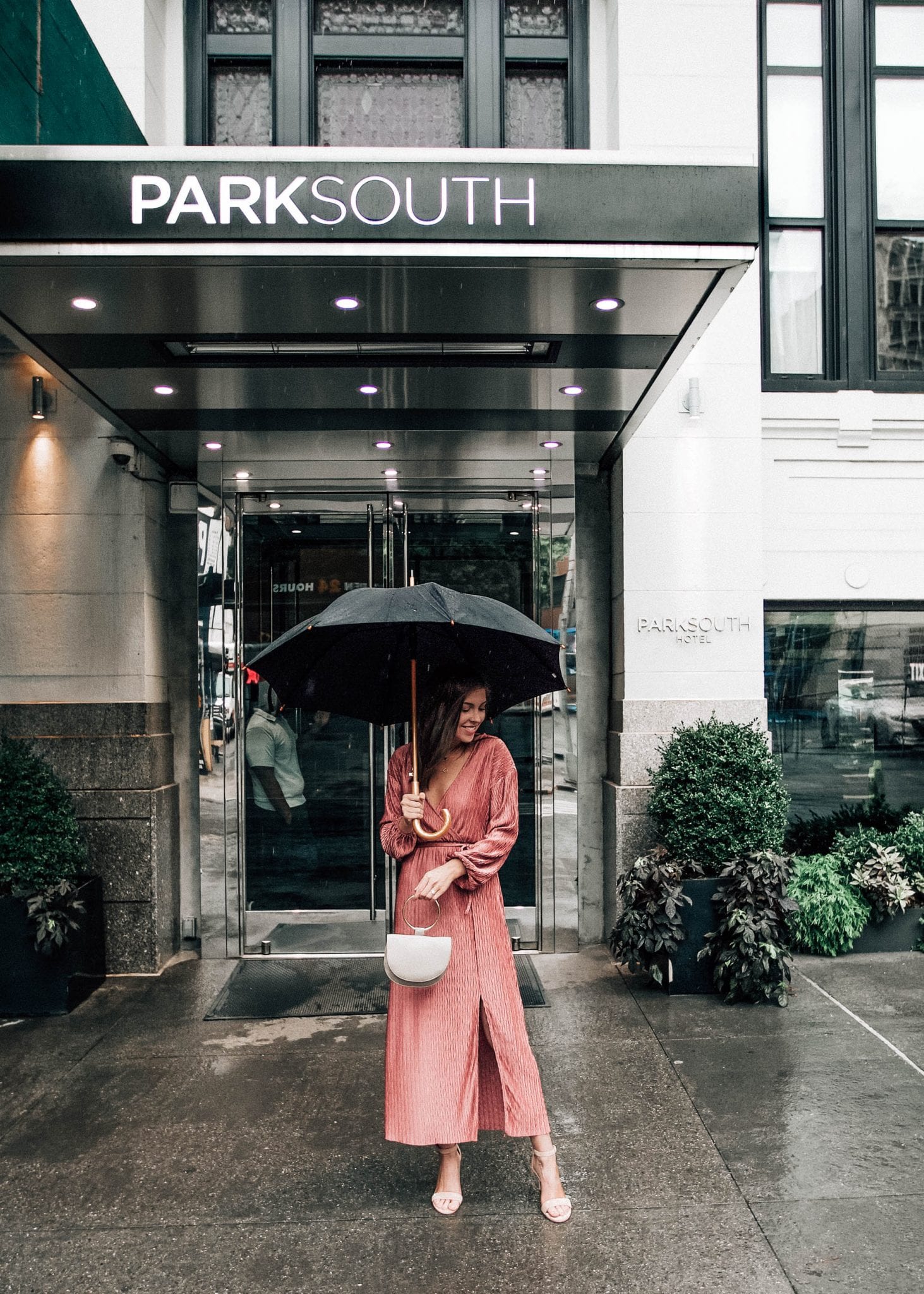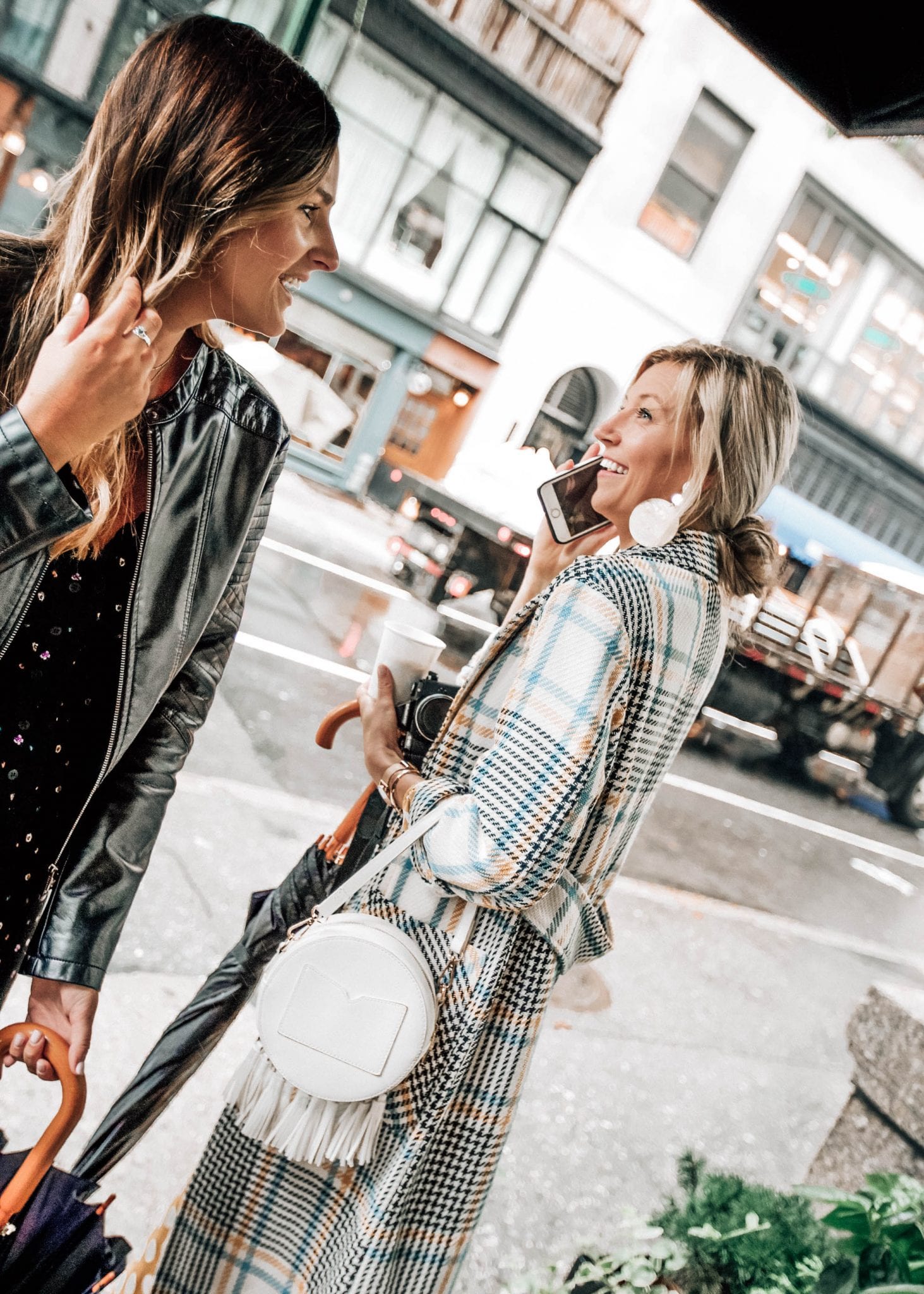 On one of our last nights, we tried out Tartinery for happy hour and ended up staying for multiple hours with good company and good food! This was one of the few times we actually could sit and eat a meal without being on the go. We went to their 90 Park Ave. location but there are 2 other locations in NYC too. I wish I could have packed this place up and bring it back home with me… the food was right up my alley (cheese boards, avocado toast, butternut squash soup, burrata, hummus, all the best things) and not to mention their happy hour features half off beer, wine, and select cocktails from 4-7pm! I will certainly be back to Tartinery next time I'm visiting.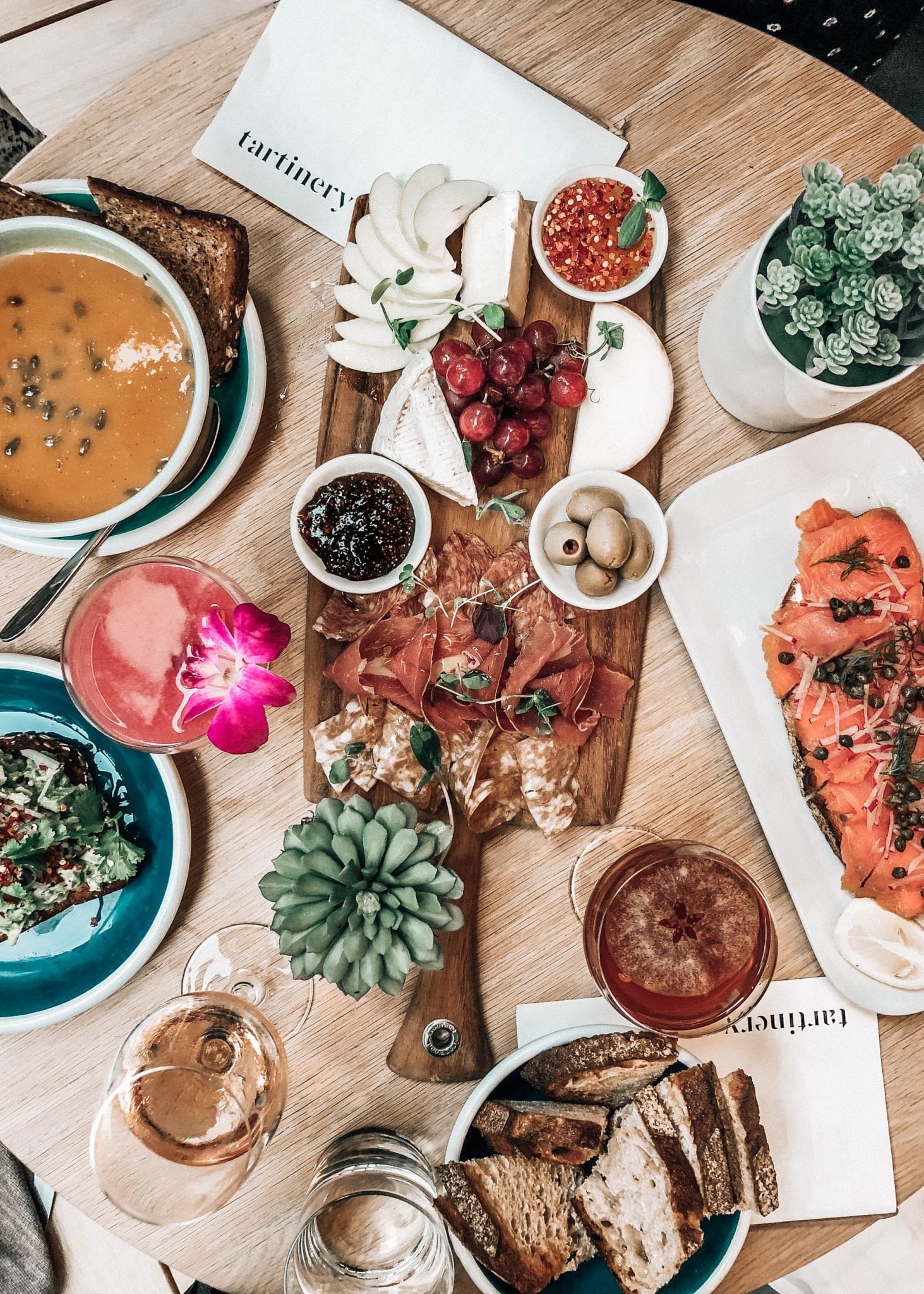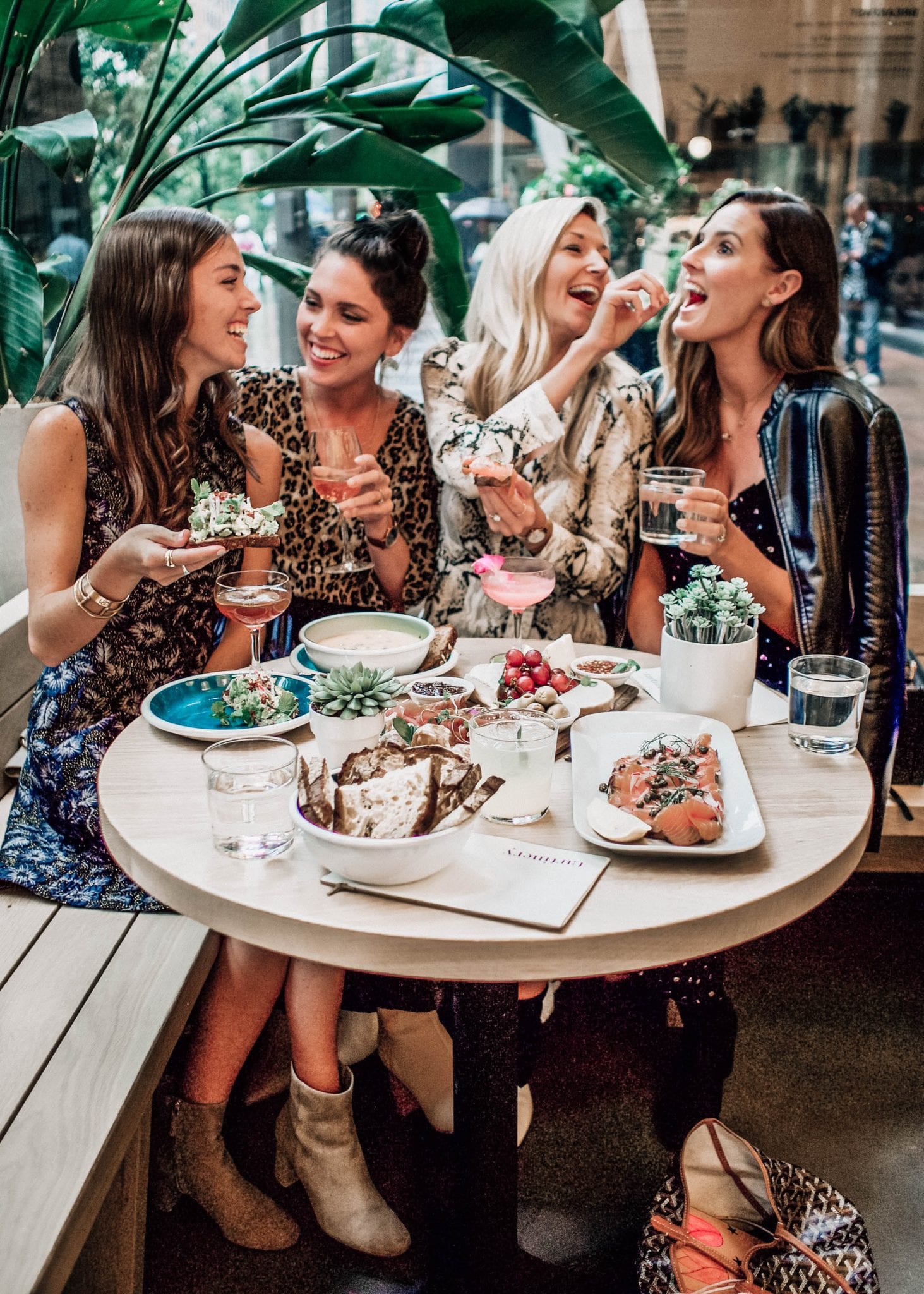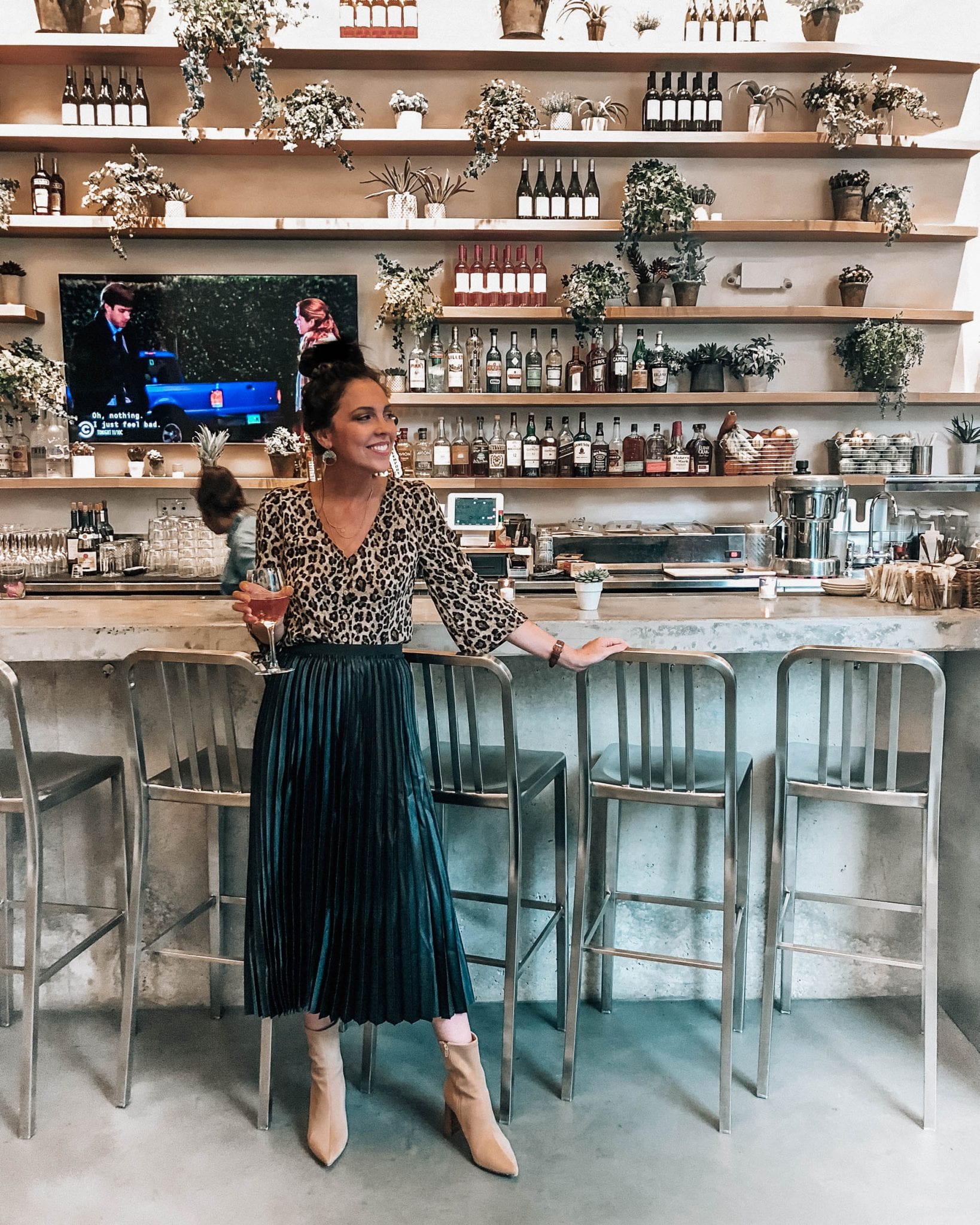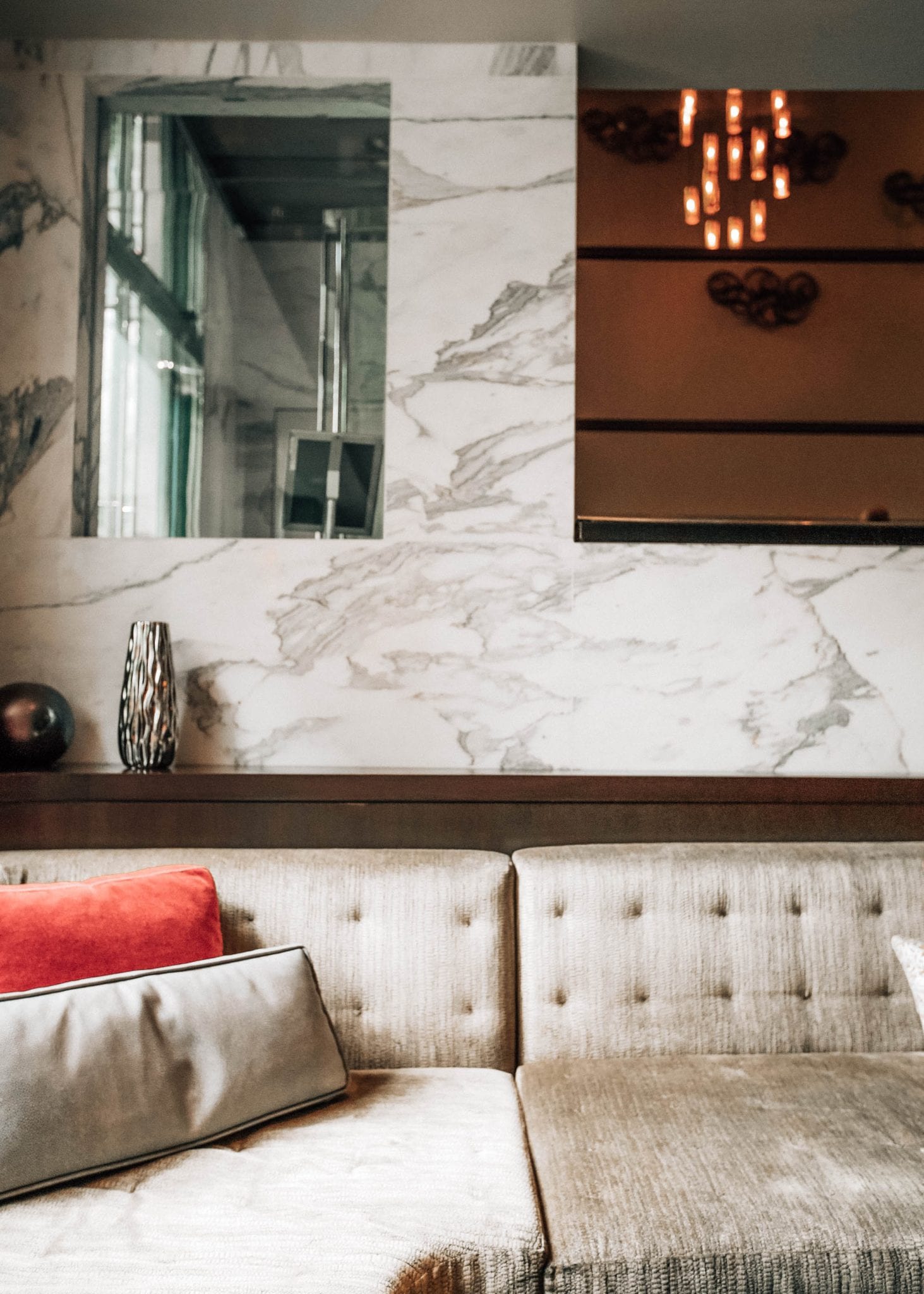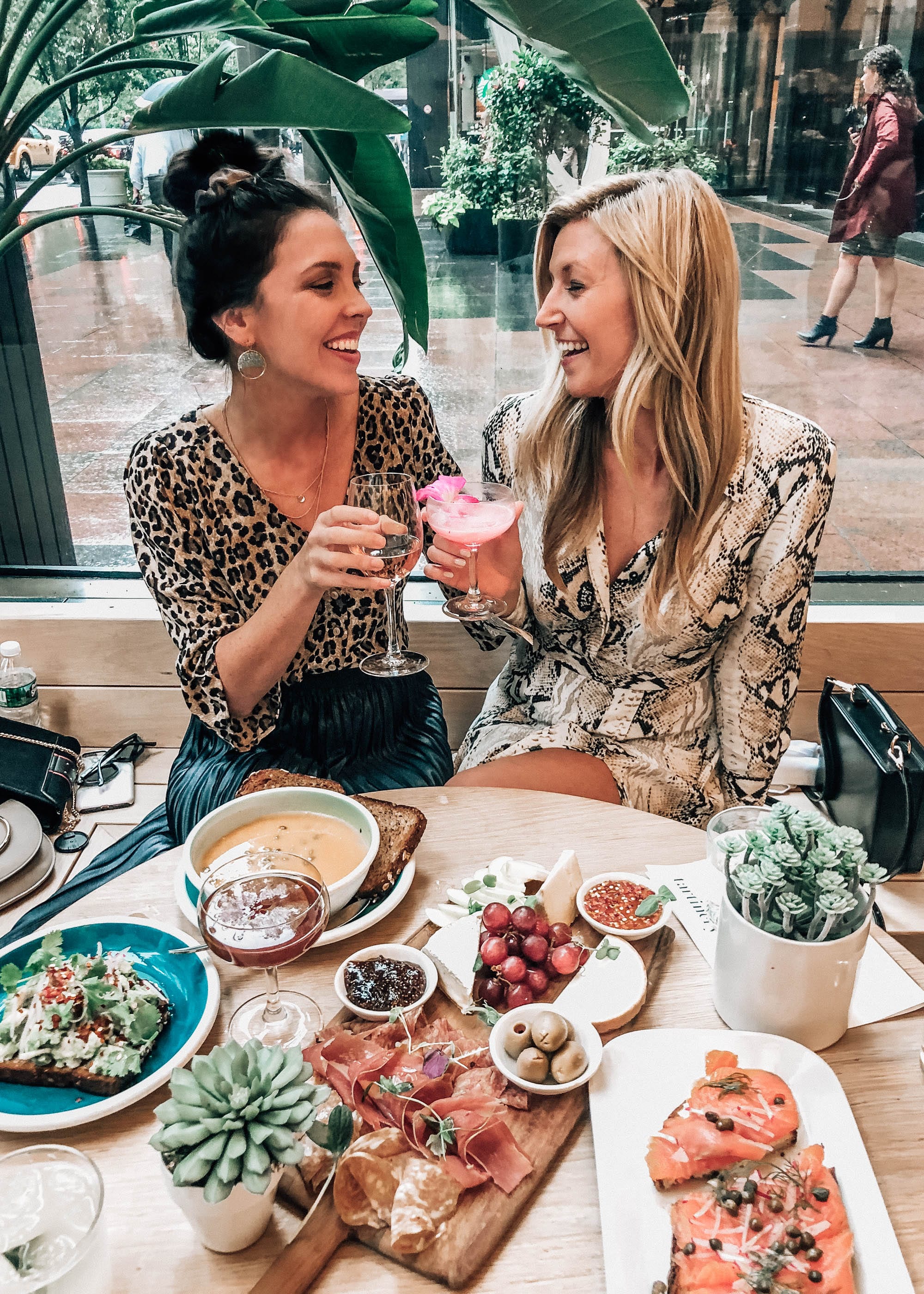 Overall, my first time fashion week experience was so so good… for my soul, for stepping outside of comfort zones, for trying new things, learning, spending time with great people, being back in NYC, and just soaking up every moment I could. I'm considering planning a November/December trip because I miss it so much. I'm not going to lie though, it was really exhausting. When I got home, it took me at least 3 days to get back to my normal sleep routine. I think NYFW is just what you make it… you can say yes and no to whatever you want, you can fill your schedule as much or little as you'd like, and you get out what you put into it in terms of prep work and reaching out to PR reps/etc.

If you want to see more of NYC, you can read my last trip's post here!


Thank you to Park South Hotel and Tartinery for partnering with us. All opinions are my own.


<center>

</center>