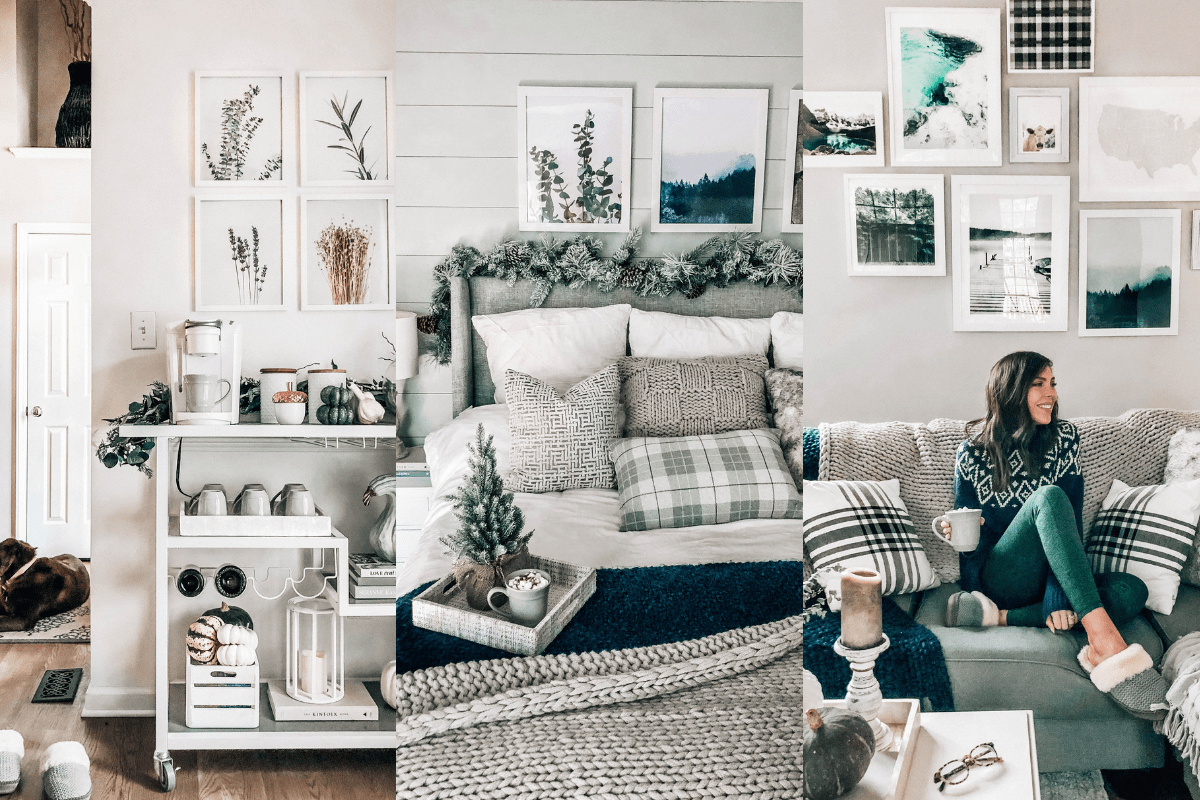 Earlier this week I tookover the LiketoKnow.it.Home Instagram page and shared a few of my favorite spaces in our home. This was SO much fun for me and something I had always wanted to do so, when they reached out, I couldn't wait to share. Because we're a little ways out from Thanksgiving, I added some Thanksgiving decor into it along with some more Christmas-y touches. It's a definitely a mixture of both but I'll be sure to leave a link to everything down below. If I missed anything, feel free to comment or email me!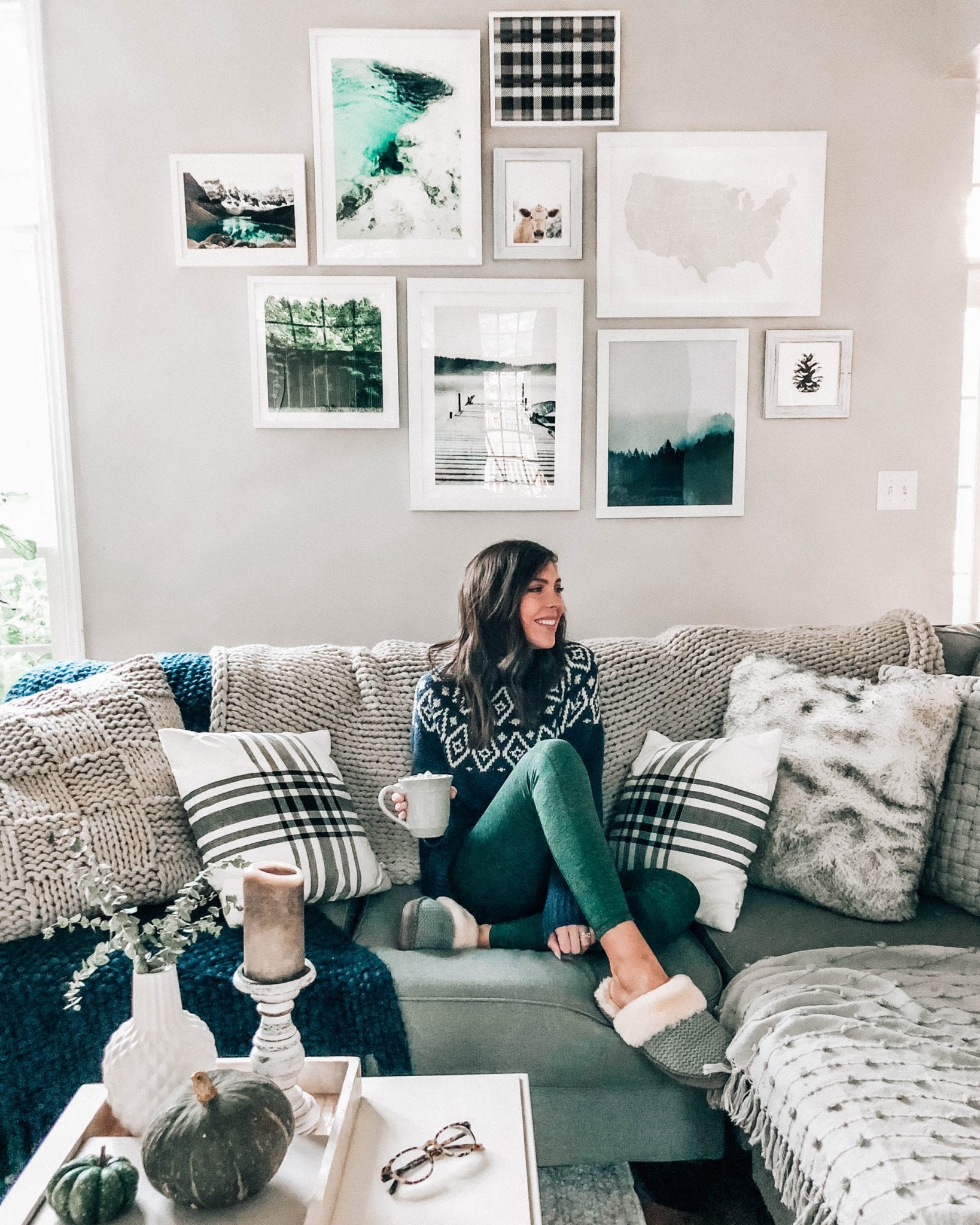 We'll start with my personal favorite spot… ft. the gallery wall. I have mentioned this before but my gallery wall is my favorite thing to decorate seasonally. Some of the prints I keep up the entire year (the larger ones for example) & as the seasons change, I'll switch out a few of the smaller ones.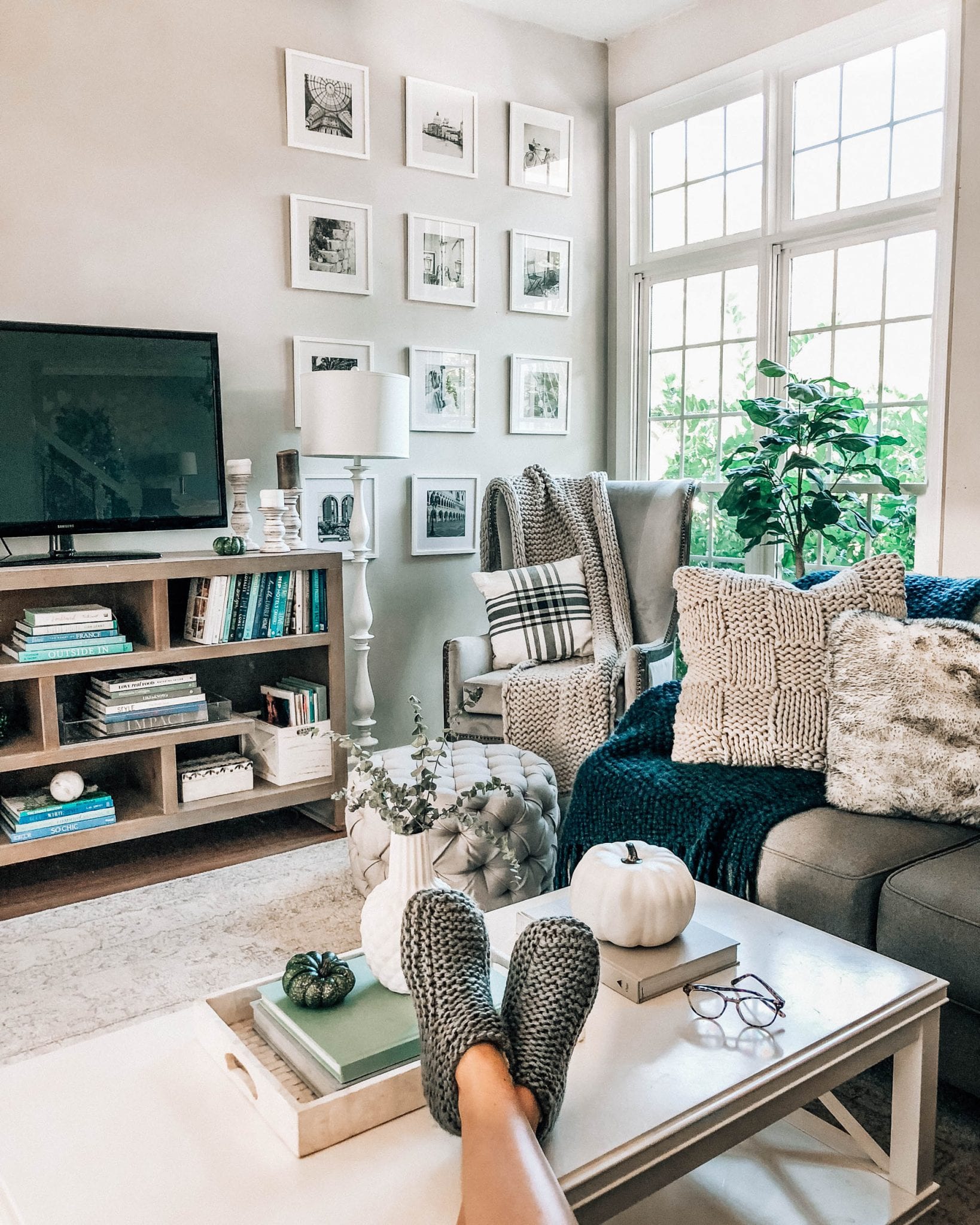 On the left of our gallery wall is this reading corner where I'm trying to collect a photo for everywhere TJ and I travel to together. I picked up this set of 12 frames and they're the perfect addition to this corner. We typically move this chair and replace with the Christmas tree but now I'm kind of thinking of putting the tree next to the fireplace (see last photo).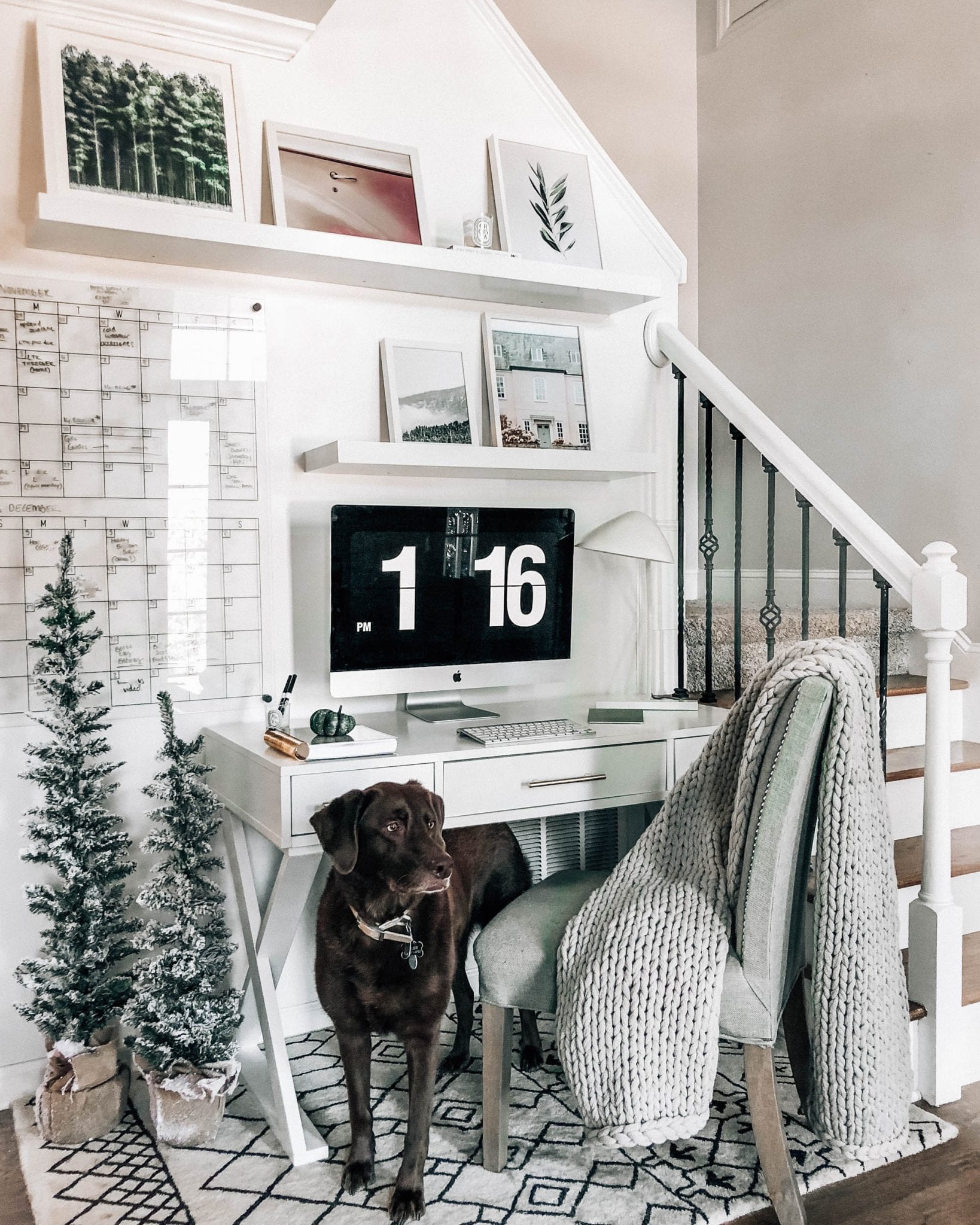 This little nook is my new "office" while we fix a huge leak in our roof. I actually really love having my desk downstairs where I can work later in the night but still feel like I'm around my family. I know an entryway is not a traditional desk area but I felt like it was the perfect size space to fit my desk, a couple of floating shelves, and my giant acrylic calendar. I have noticed that I'm much more productive down here than where I used to work in a bonus room upstairs. Paint color is 'Snowbound' by Sherwin Williams.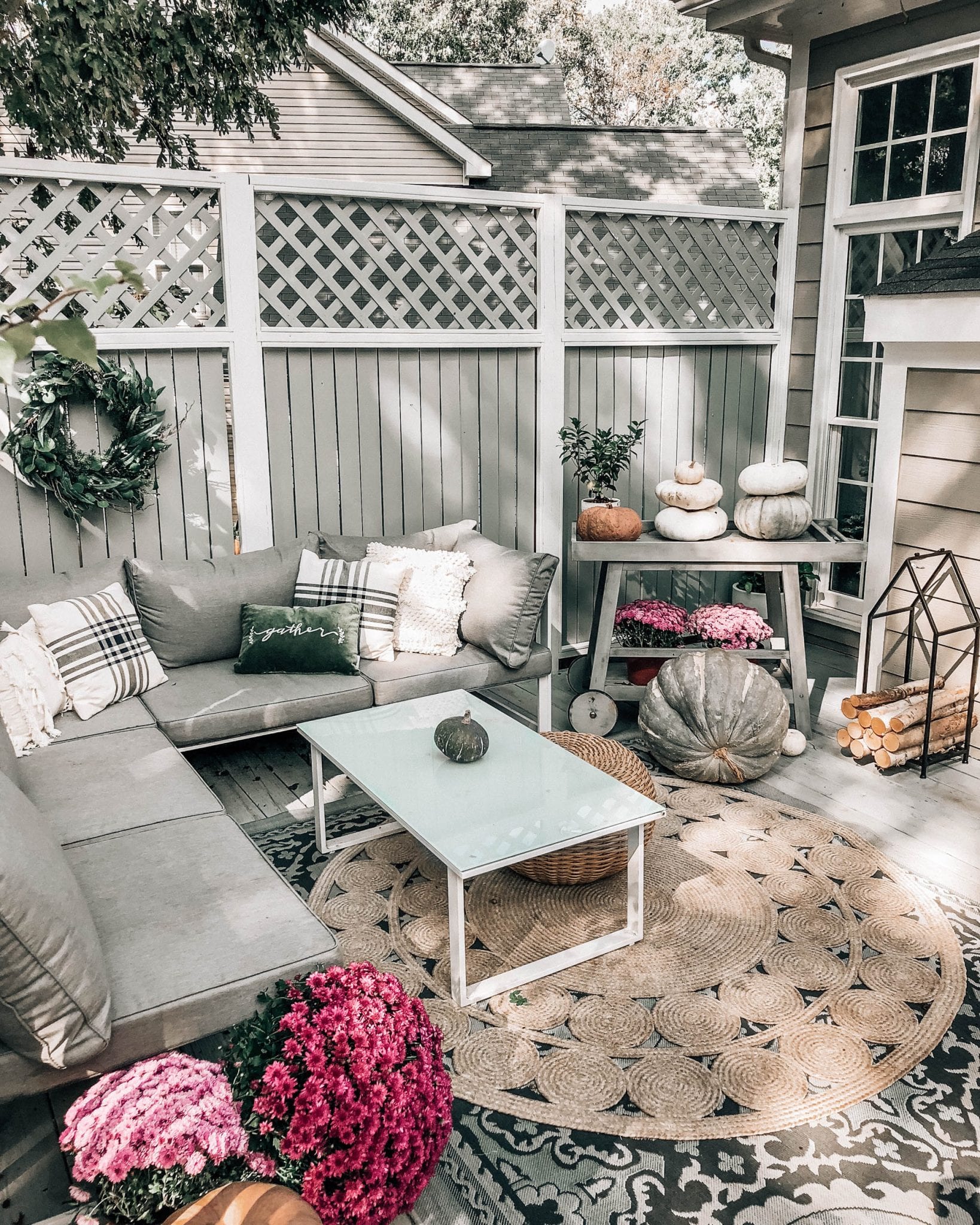 We switched up a few things on our deck (put the egg chair in the garage for the season… SO sad) and made it more of a pre-thanksgiving lounge area for friends and family. I picked up the prettiest mums & pumpkins from a farm down the road, brought out a few plaid fall pillows, & made our herb bar-cart more seasonal.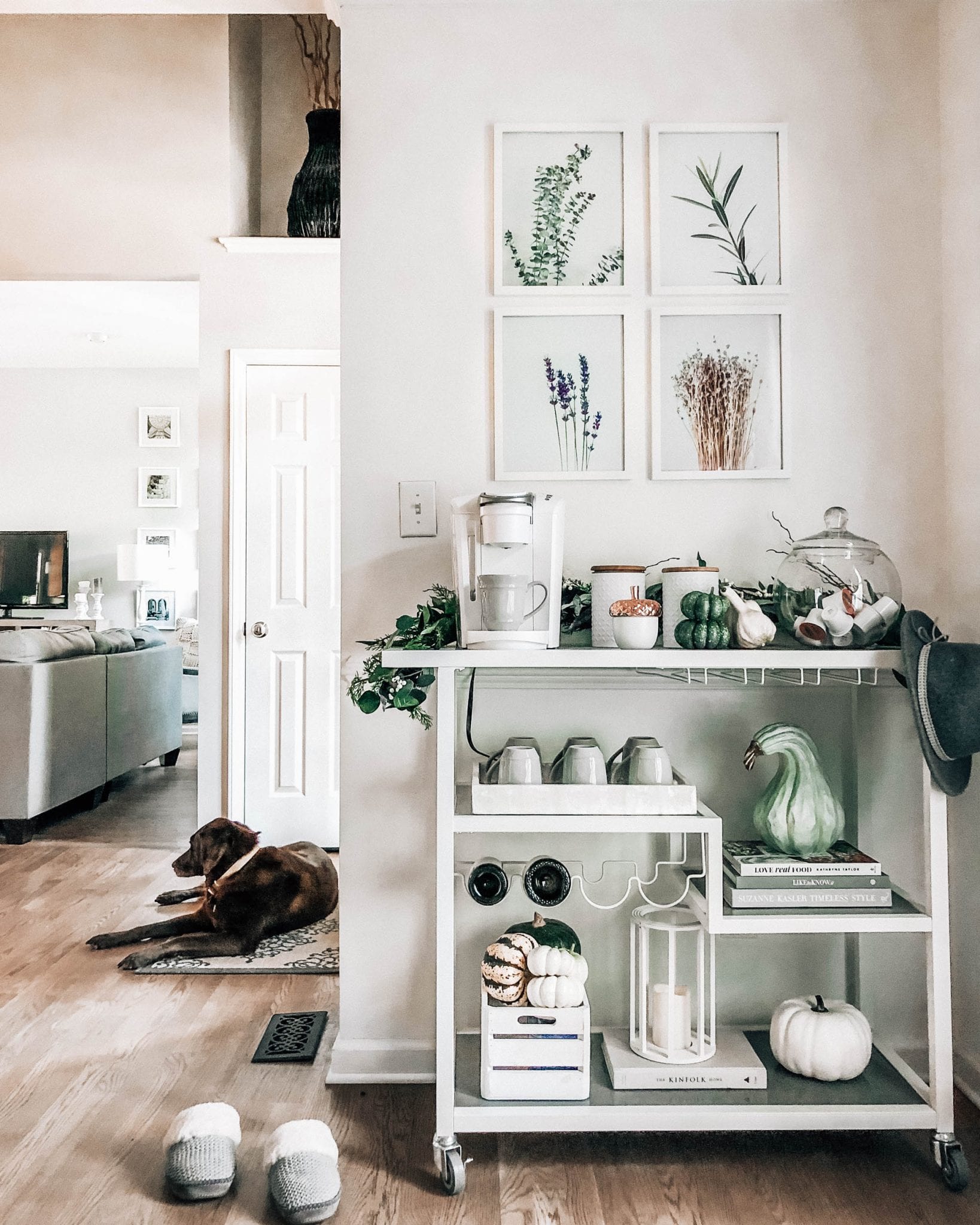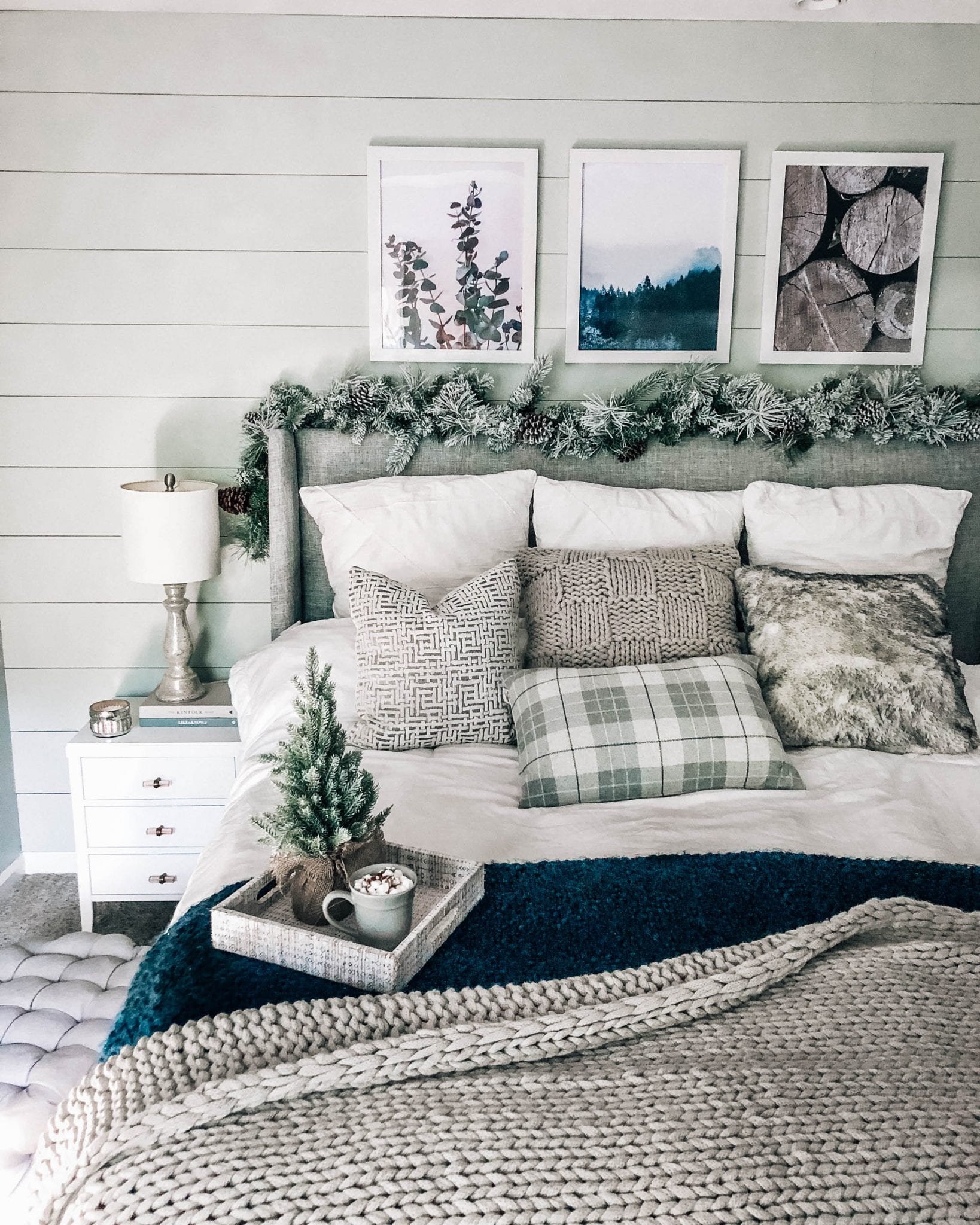 Our bedroom is painted in 'Lapland Ice' and a full tutorial on the faux shiplap wall can be found here. I went ahead and added some garland to our bed for a more festive feel & I'll include some other garland/wreaths I'm loving below.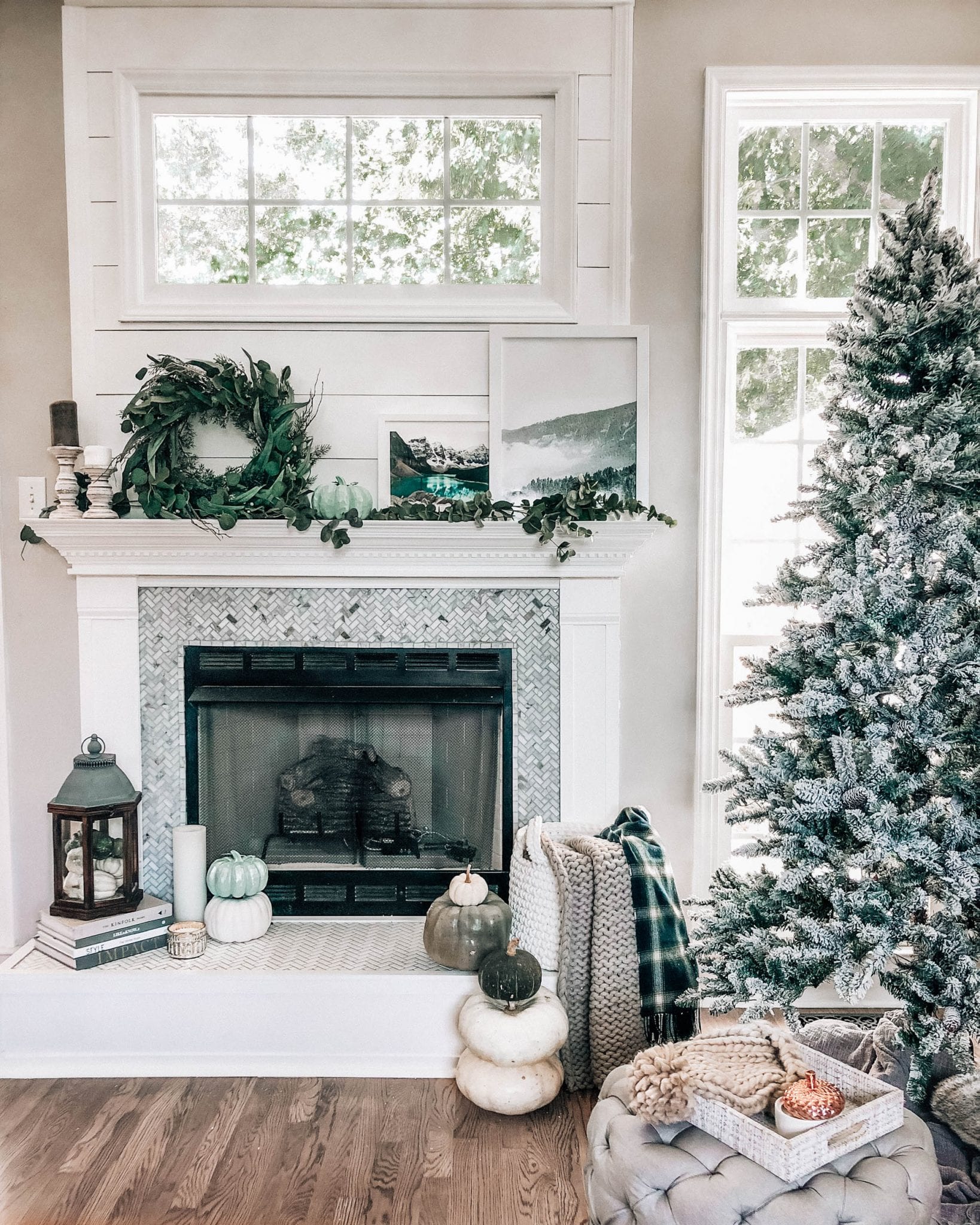 *images above are clickable