It feels like it was forever ago when it was really only a couple of weekends back but TJ and I planned a one-night staycation at The Carolina Inn over his birthday weekend right before Christmas. With all of the last minute deadlines and holiday craziness that week, it was so nice to get away even just for one night. It felt like we were on a trip in another state. We dropped off the dogs at my parent's house and off we went to our luxurious hotel for the evening just in time to check-in, grab some appetizers and a glass of wine, and settle in for the night before our dinner reservations down at the hotel's restaurant. I read in a book a while back that people tend to feel more relaxed when traveling mainly due to the lack of "things" everywhere. One of my goals this year is to simplify my life at home and make it feel more like an "escape" clear of clutter and unnecessary things. It was nice to get away from all of the holiday gifts, messy house, and to-do lists for a little bit.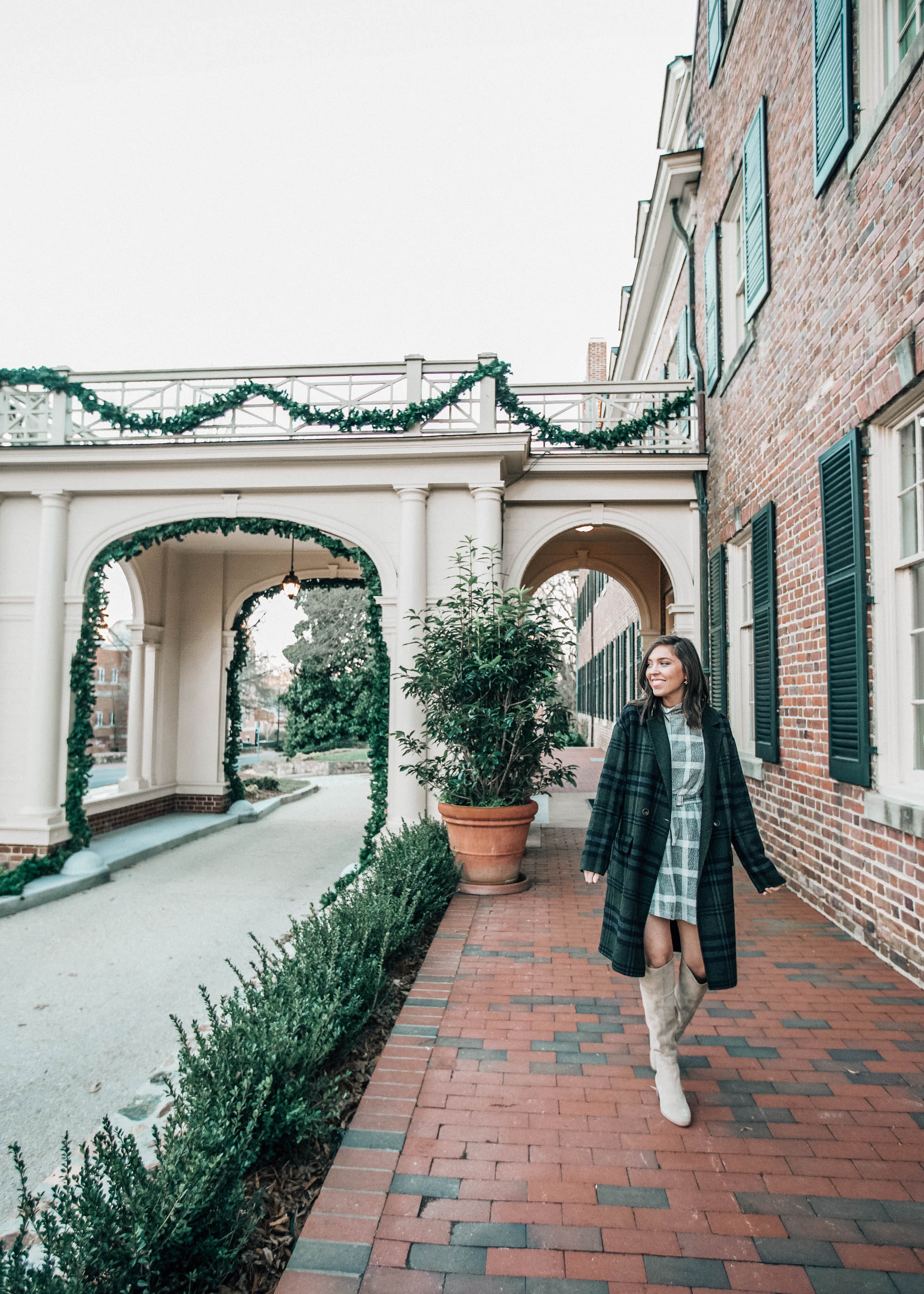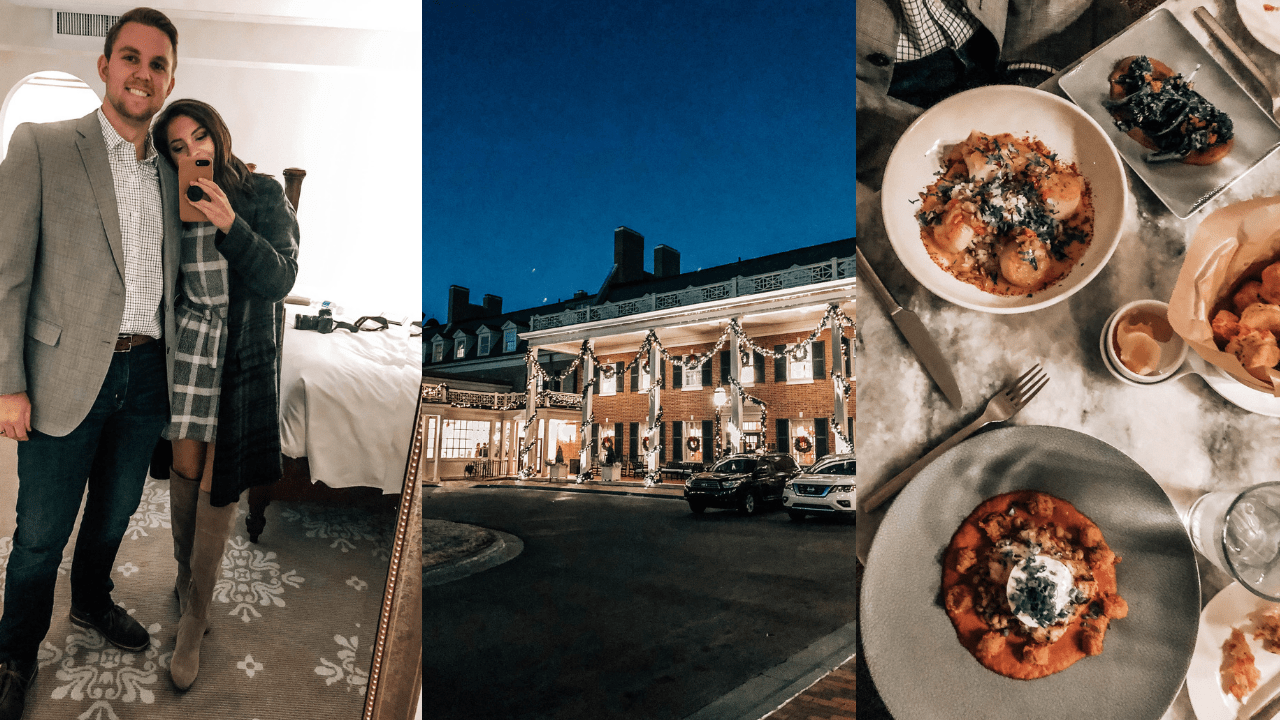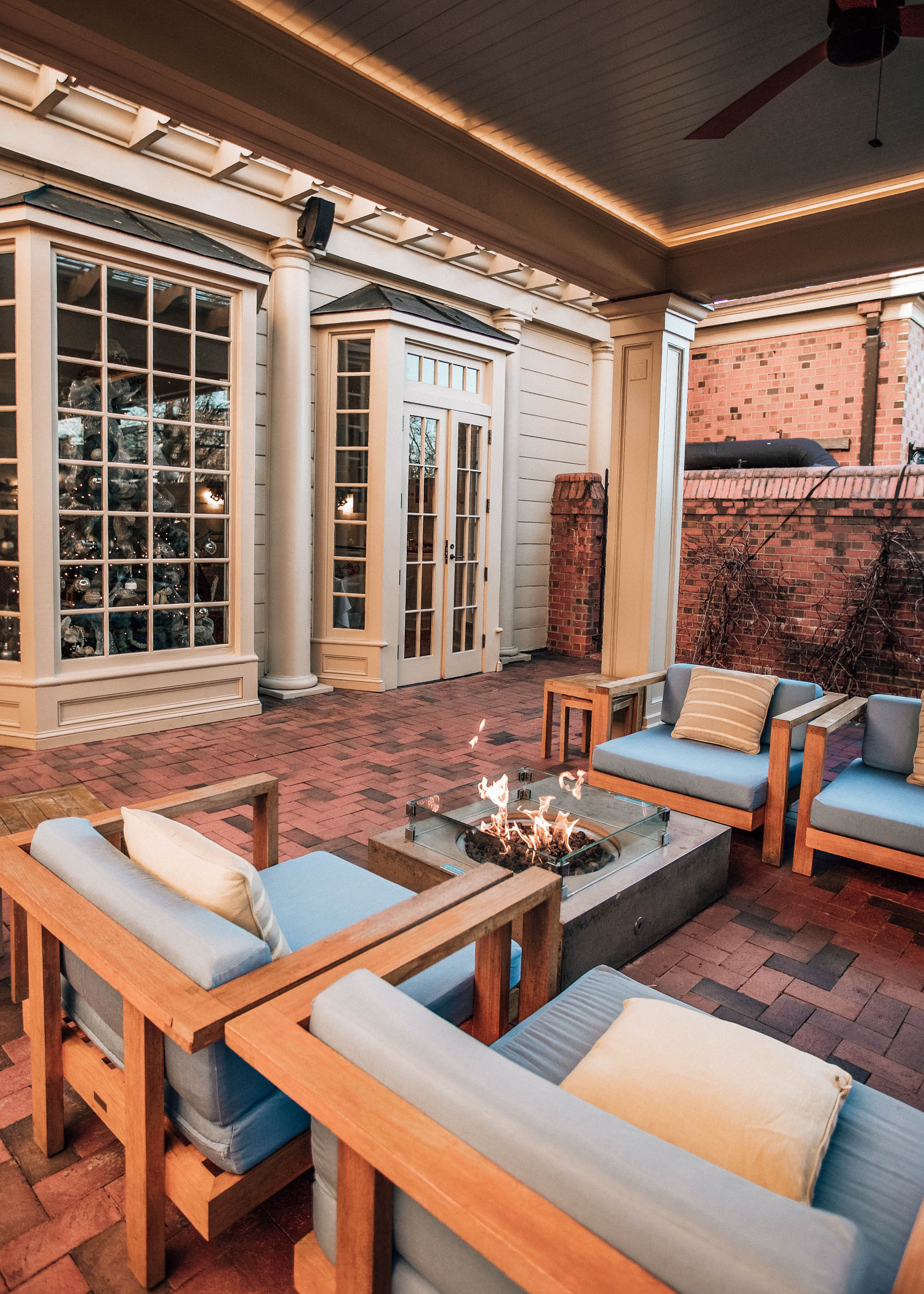 I had only stayed at The Carolina Inn once before and that was for one of my good friend's weddings at least 4 years ago. TJ and also were part of a really fun photoshoot a long time ago here! I remember it being so charming and quaint but equally as luxurious. If you've never visited, you must make a trip! The service is top-notch and there is a giant fresh cookie jar on at the registration desk… need I say more? I've never seen anything like it in this area and the decor, striped wallpaper in the hallways, furniture, and every detail blows me away every time. It's definitely a very unique hotel complete with beautiful courtyards, a delicious restaurant, activities and events always happening, and so much more. Their event spaces make me want to plan an event just because.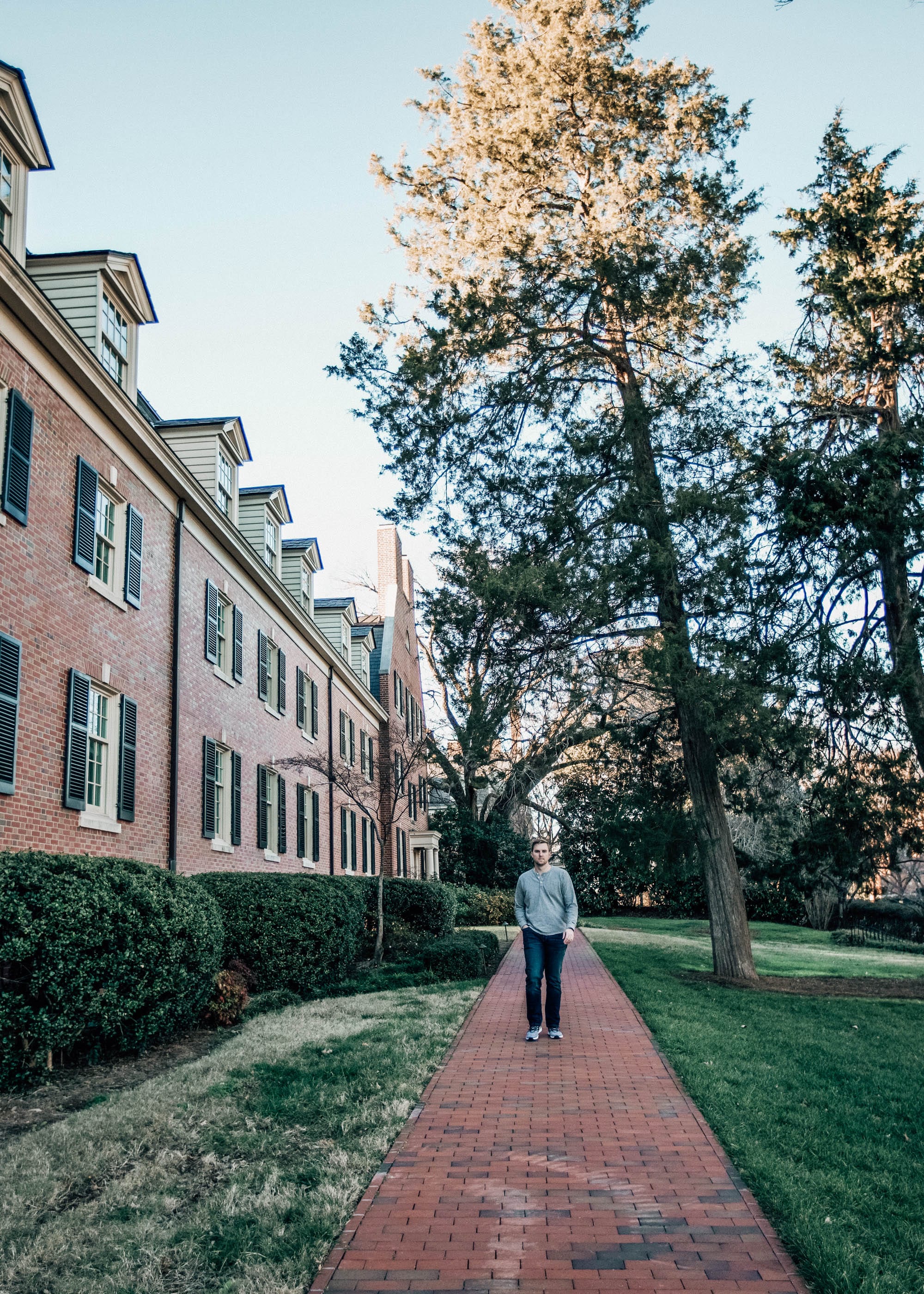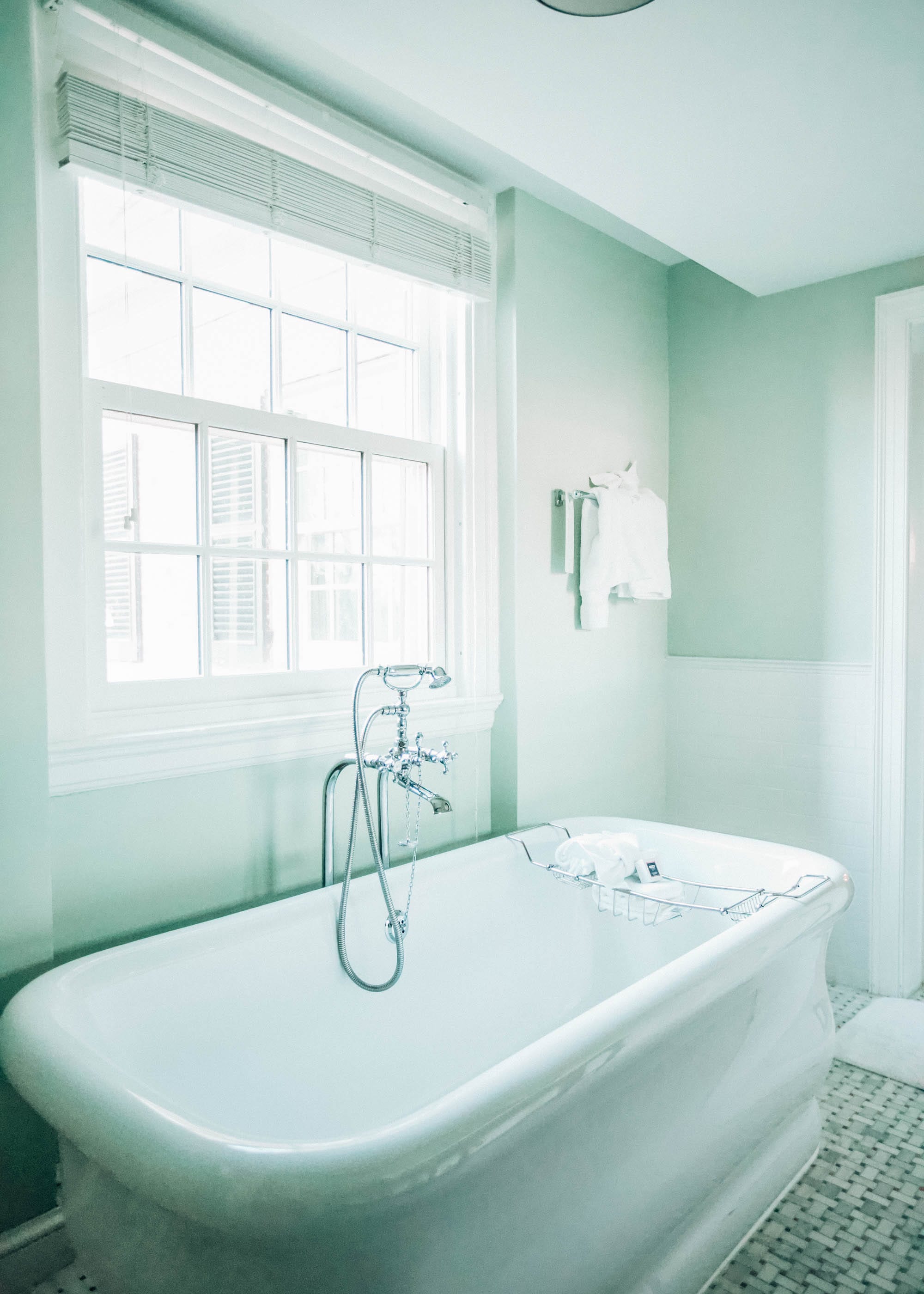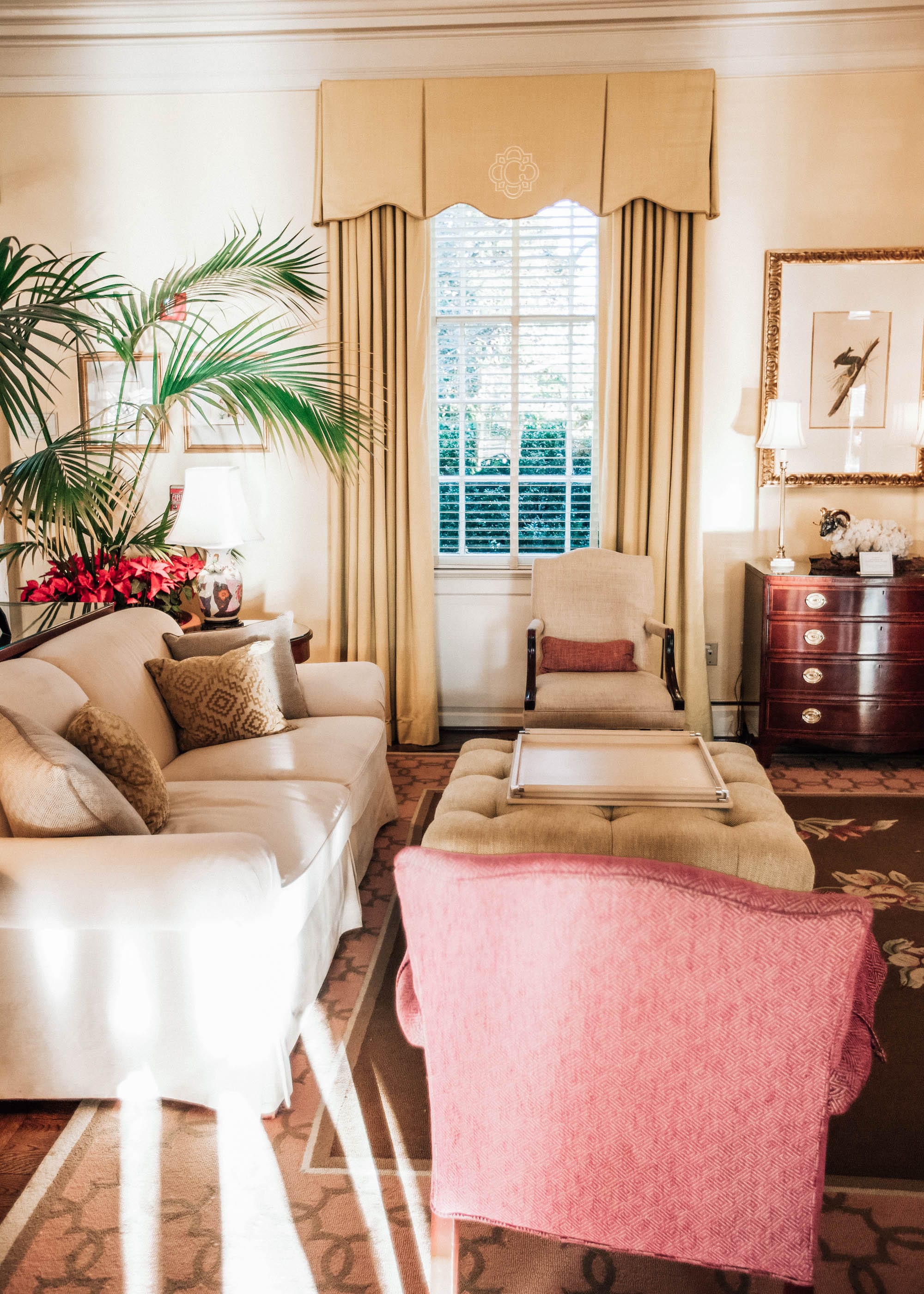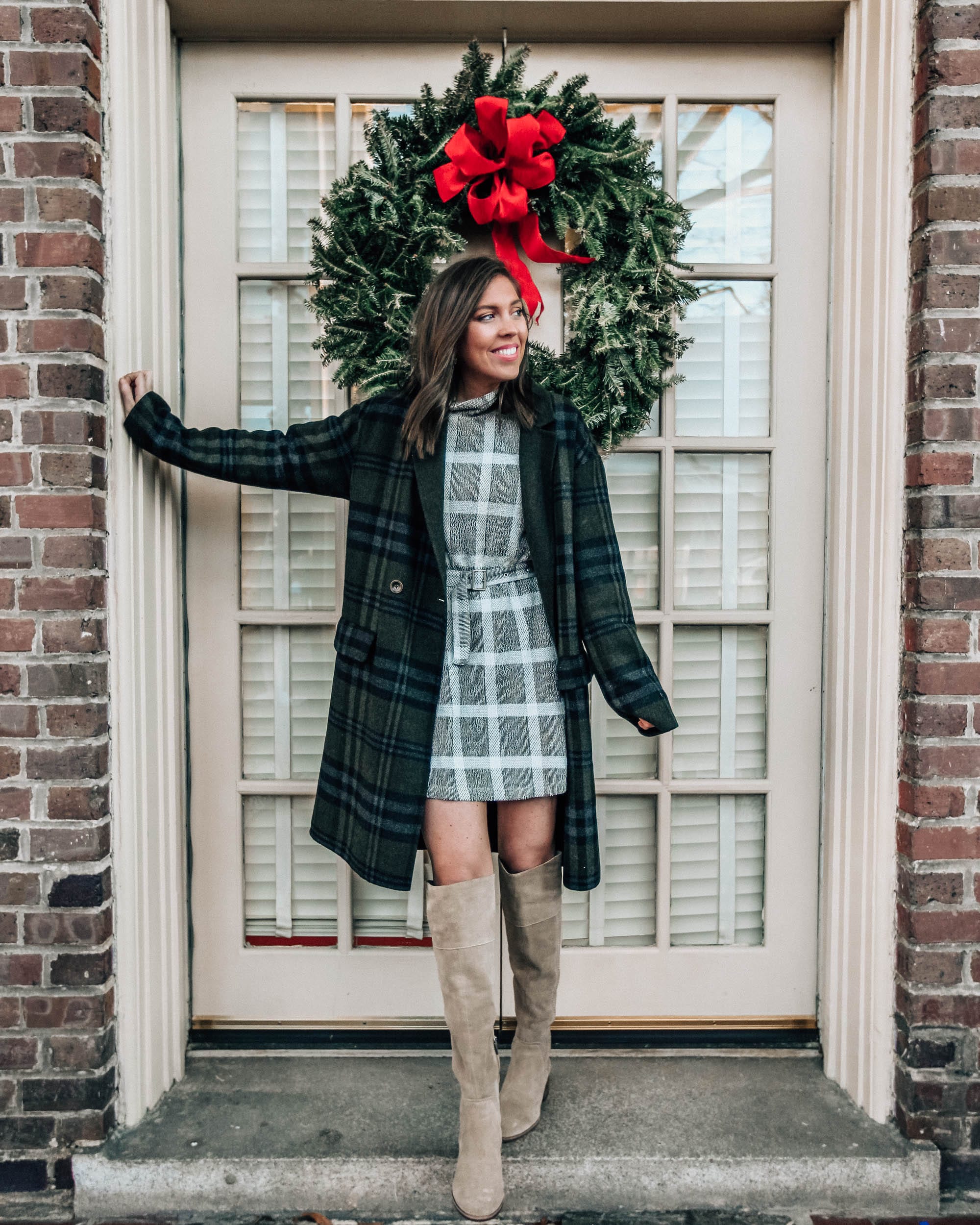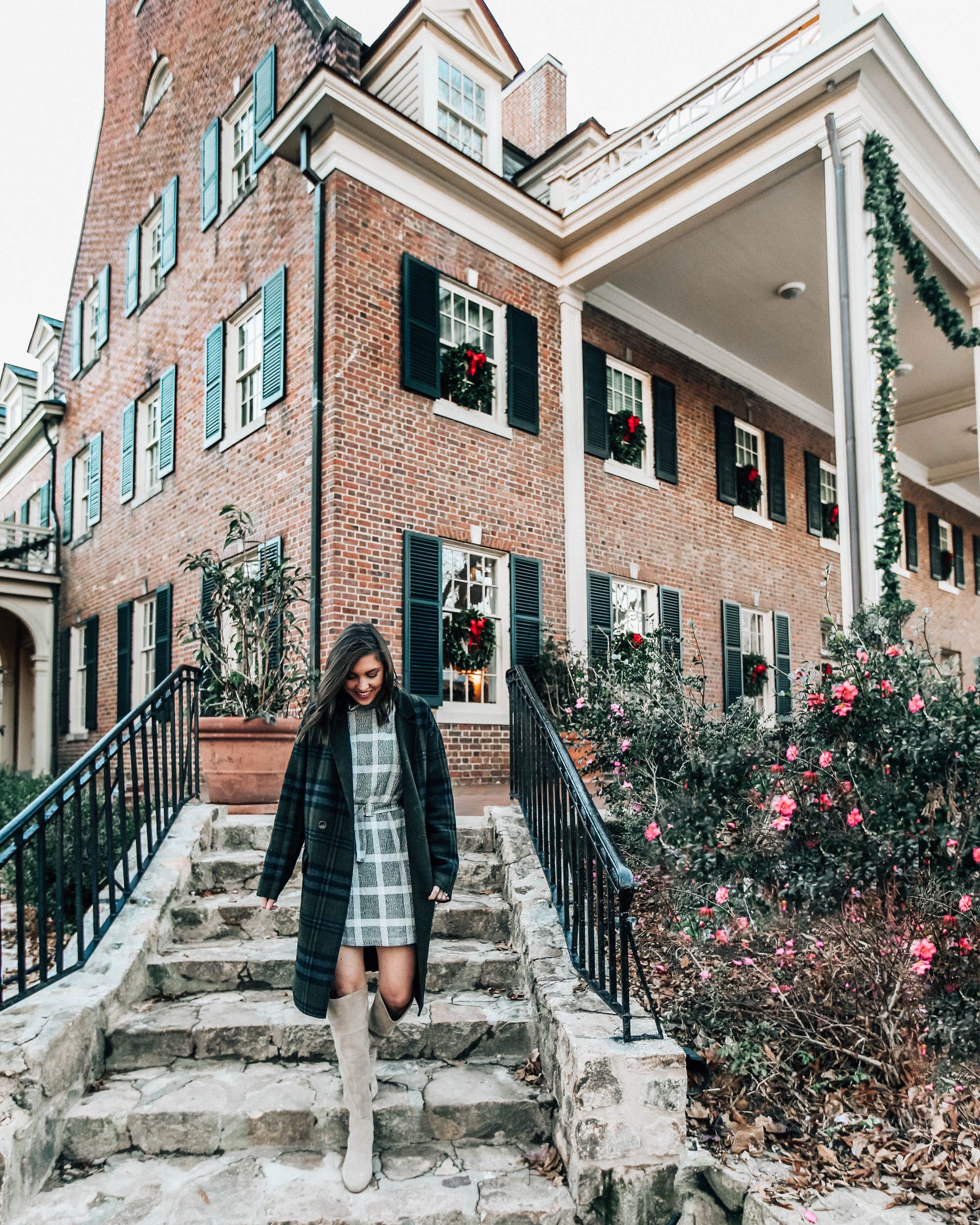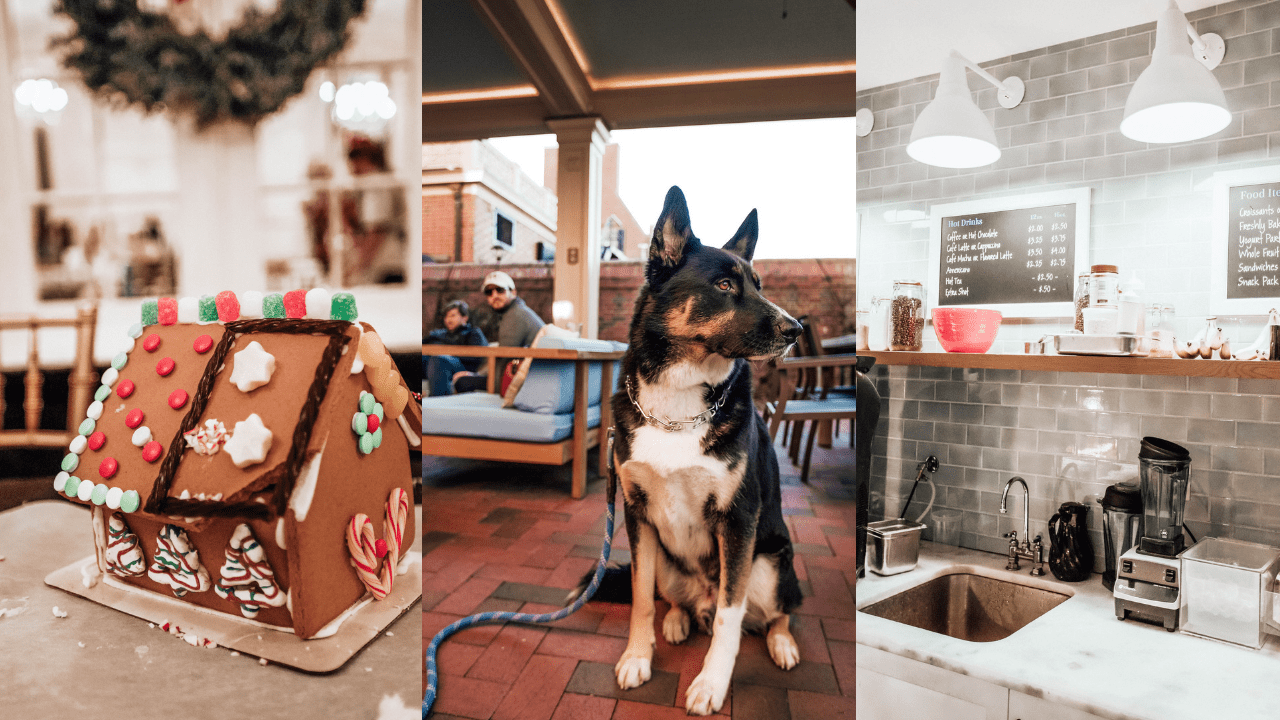 Anyways, when we arrived, there was a gingerbread house competition going on and we had booked a dinner reservation for 7pm at the hotel's restaurant, Crossroads. Since we had some time before dinner, we decided to visit a nearby restaurant and explore the area a bit. The town was super quiet with all of the students home for the holidays and we ordered some wine and bruschetta at 411 West. Afterwards, we went back to our room to relax before dinner. I think my favorite part of this entire hotel was the bathroom. The bathtub was a dream and I never wanted to leave. Travel tip I learned on this trip: always travel with travel-size bubbles!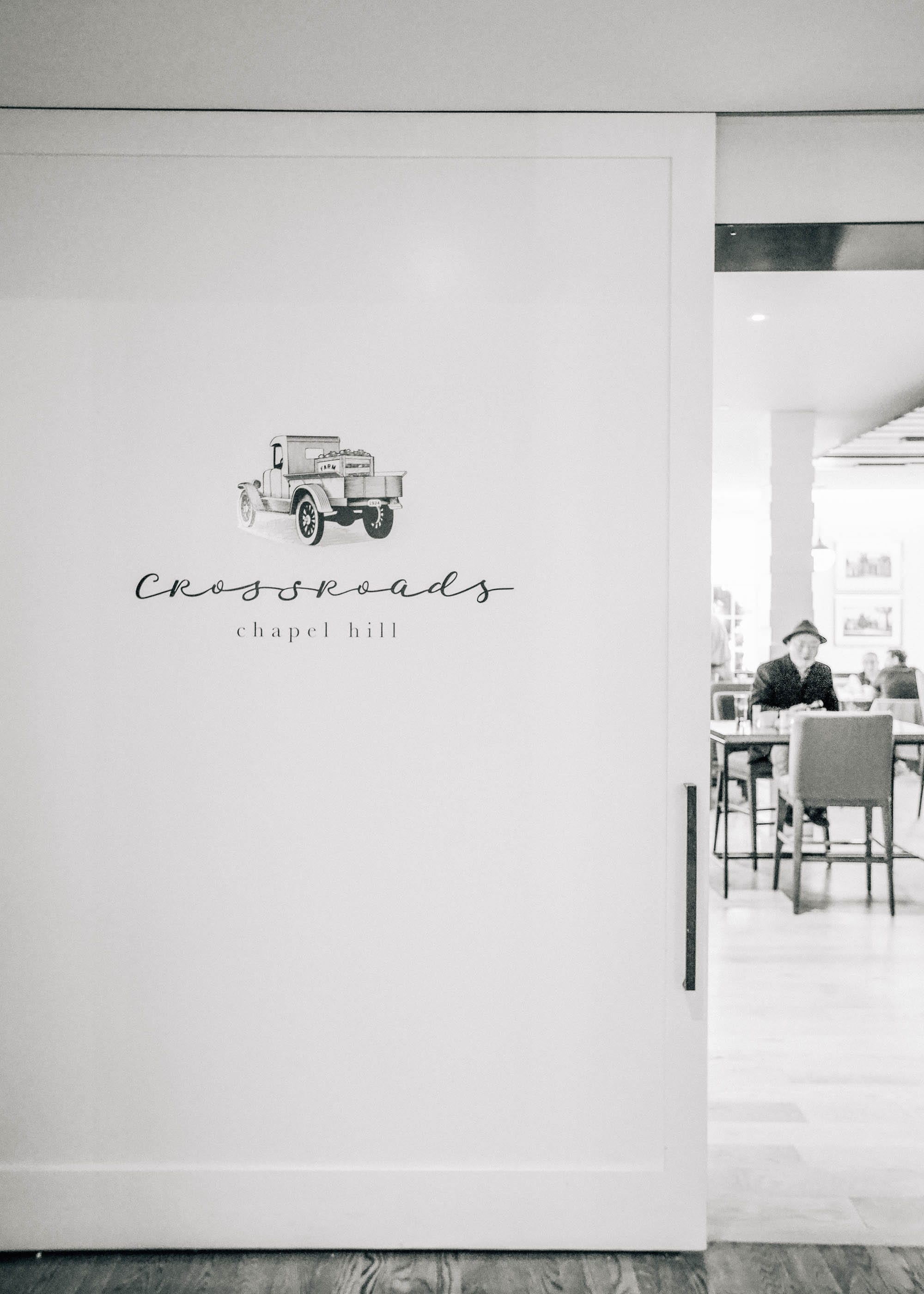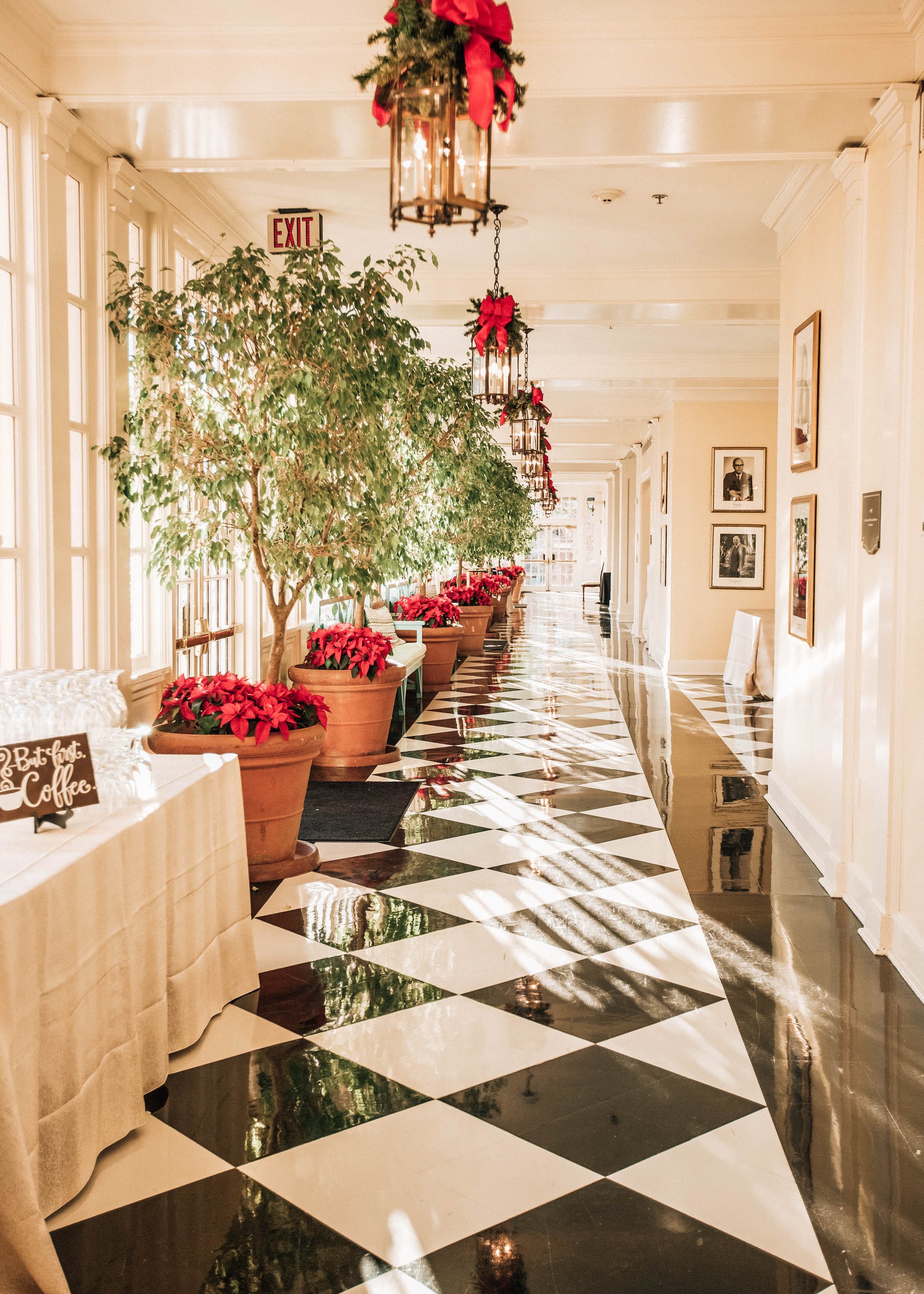 We made it downstairs for dinner eventually and, again, the details blew me away down to the honey butter and biscuits. Everything we ordered was absolutely delicious (highly recommend the seasonal fish with a side of brussel sprouts and mashed potatoes! Seriously, best brussel sprouts I've ever had) and we met up with some friends of ours in Chapel Hill right after dinner in this cave bar for Christmas sing-alongs haha, yes that is a thing… the location is the so convenient and you can get basically anywhere downtown within a few minutes.

It was such a good stay… quick but so good for the soul! We might need to make this an annual thing. Have you guys ever had any staycations in the Raleigh/Durham/Chapel Hill area?