It's the first full week of spring, we just had the sunniest weekend, and I'm definitely officially in spring mode. We spent the entire weekend outside beginning to prepare our yard for the season and it was glorious. It had me in the mood to do a little bit of spring shopping too and one of my first stops was South Moon Under – one of my go-to's for some of my favorite brands like Free People, BB Dakota, ASTR, Levi's, and so many more. In fact, the outfit I'm wearing in this post is all from South Moon Under and both the top and the tie-waist shorts would go well with so many different outfits! I'll also be bringing this embellished clutch with me when I travel in a couple of weeks.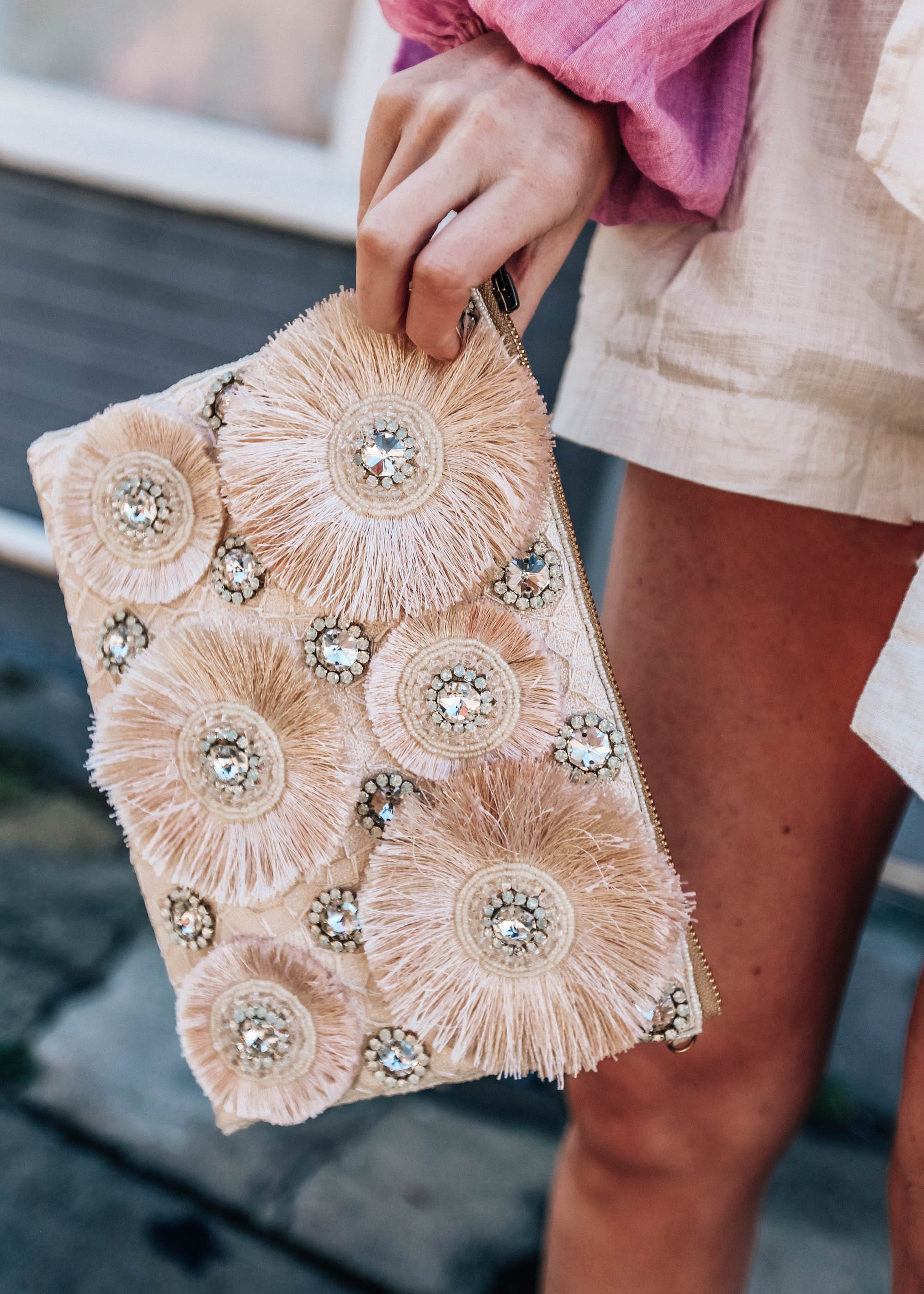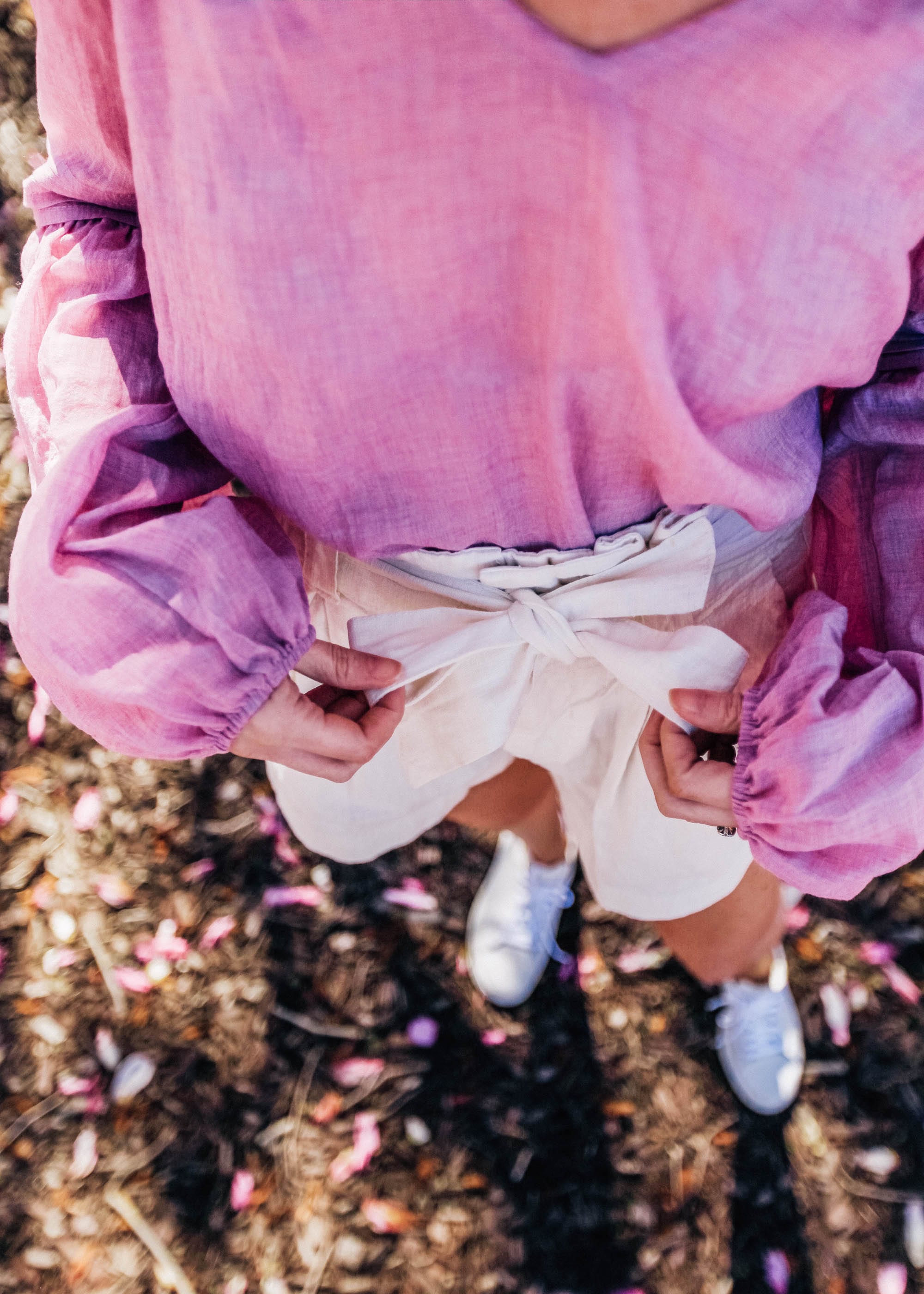 On top of sharing these cute spring casual finds with you, I wanted to write down a few things I'm really looking forward to this spring. At the beginning of winter last year, I shared a "winter bucket list" so I wanted to do the same with my most favorite season of all.

1. Weekend mornings on the front porch. Last year, we really only used our back deck and patio but in the next few weeks I'll be working on adding furniture/decorating our porch and can't wait to sip coffee on Saturday mornings out there.

2. Taking a trip to Charleston. I always love visiting Charleston but especially in the spring. We got married there during the late spring and, since then, we know it'll be a must every spring. We have plans to go next month with my sister and her boyfriend and they are major foodies so we already have reservations at some of the best restaurants in the city!

3. Celebrate our 2nd year wedding anniversary! I can't believe it will have been two years in a couple of months. We don't currently have plans to celebrate on our actual anniversary but we're hoping to travel somewhere really exciting in July as a late anniversary trip.

4. More walks and bike rides around town. Downtown HS has been under major construction these last several months and I'm hoping some of the newest shops and restaurants will be opening in the next few months but, either way, we are looking forward to all of the farmers' markets. We're lucky to live so close and I can't wait!

5. Spend more time on our backyard landscaping. Last year, we built a patio and gave our deck a makeover but we didn't invest as much time as we would have liked to with landscaping (minus a few azalea bushes on the side of our house). We hope to make a few structural changes to our deck and plant some new bushes and trees in the back. The nursery near us also offers fun classes so that would be a fun spring activity to do!

6. Go see an outdoor movie! The NC Art museum has these as well as our local park and I just think this would be a fun thing to do before it gets way too hot.

7. Visit Bermuda or Puerto Rico! These two destinations have been on my wishlist for some time… mainly because of how quickly you can get to them but I'd love to visit another island I haven't seen before.

8. Spend more time working outside!

I know there are so many others I'm forgetting but hopefully this inspires you to start thinking about some things you're looking forward to this season! If you're in need of any spring outfits, be sure to check out South Moon Under's newest arrivals!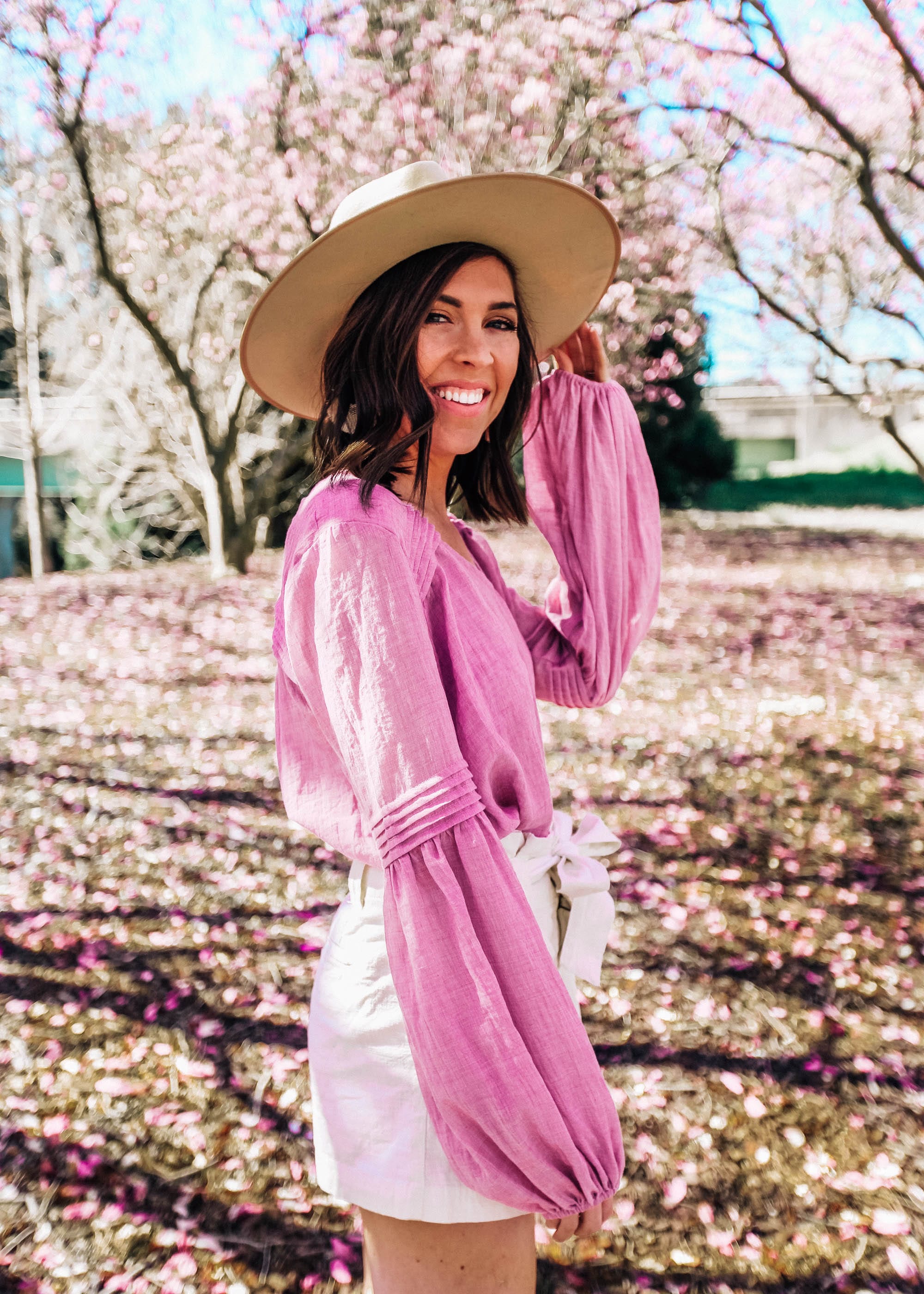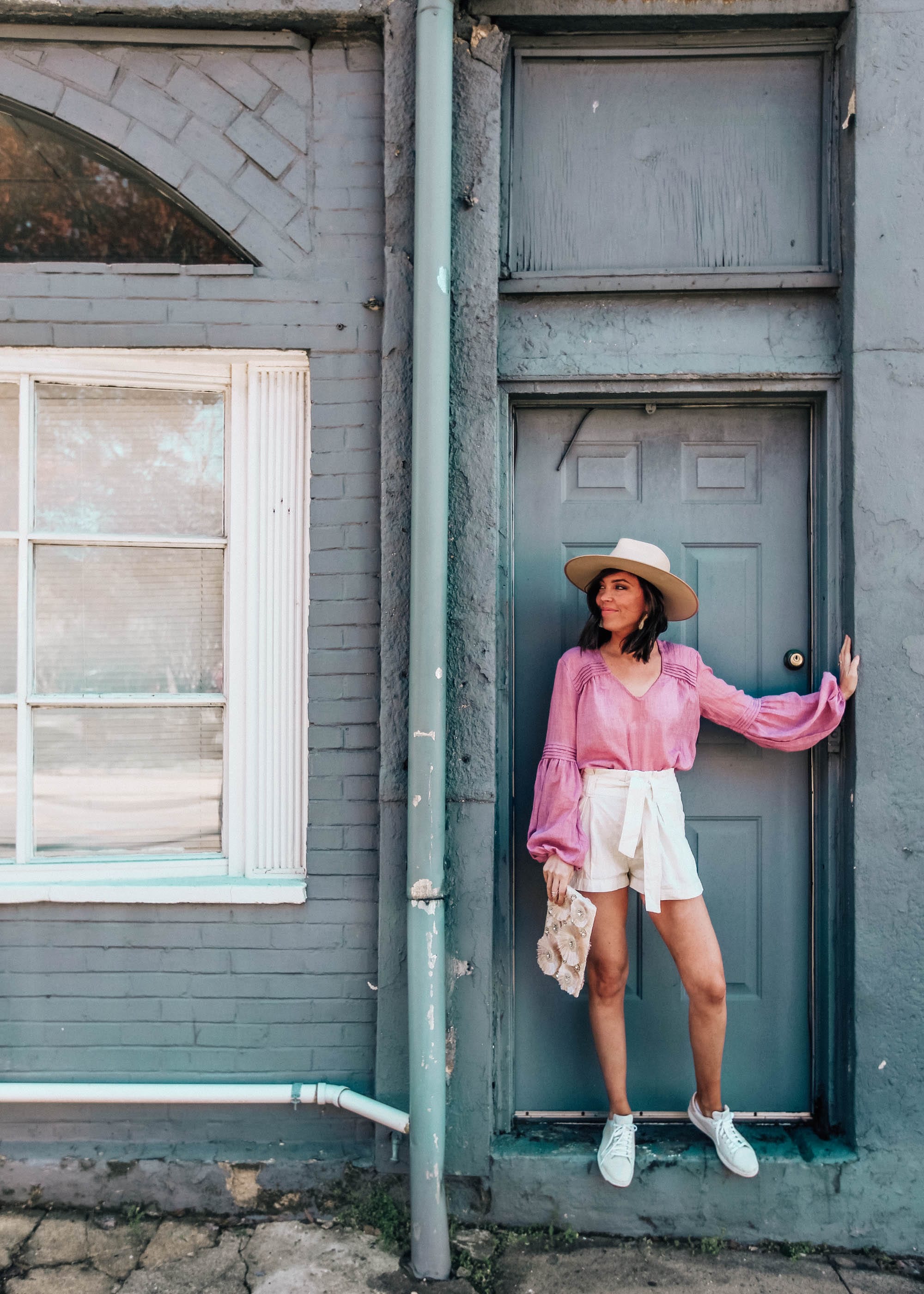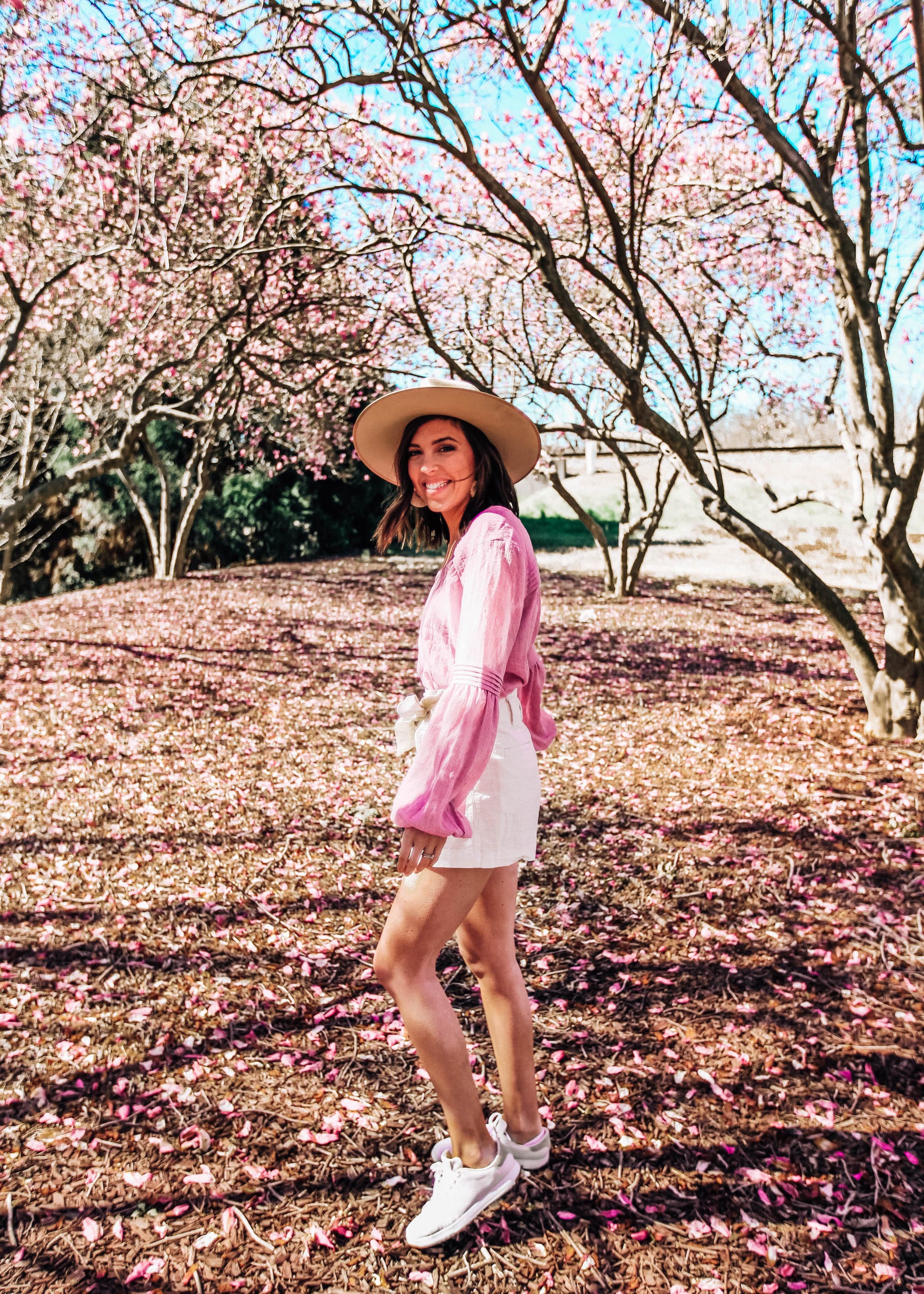 Thank you to South Moon Under for sponsoring this post.