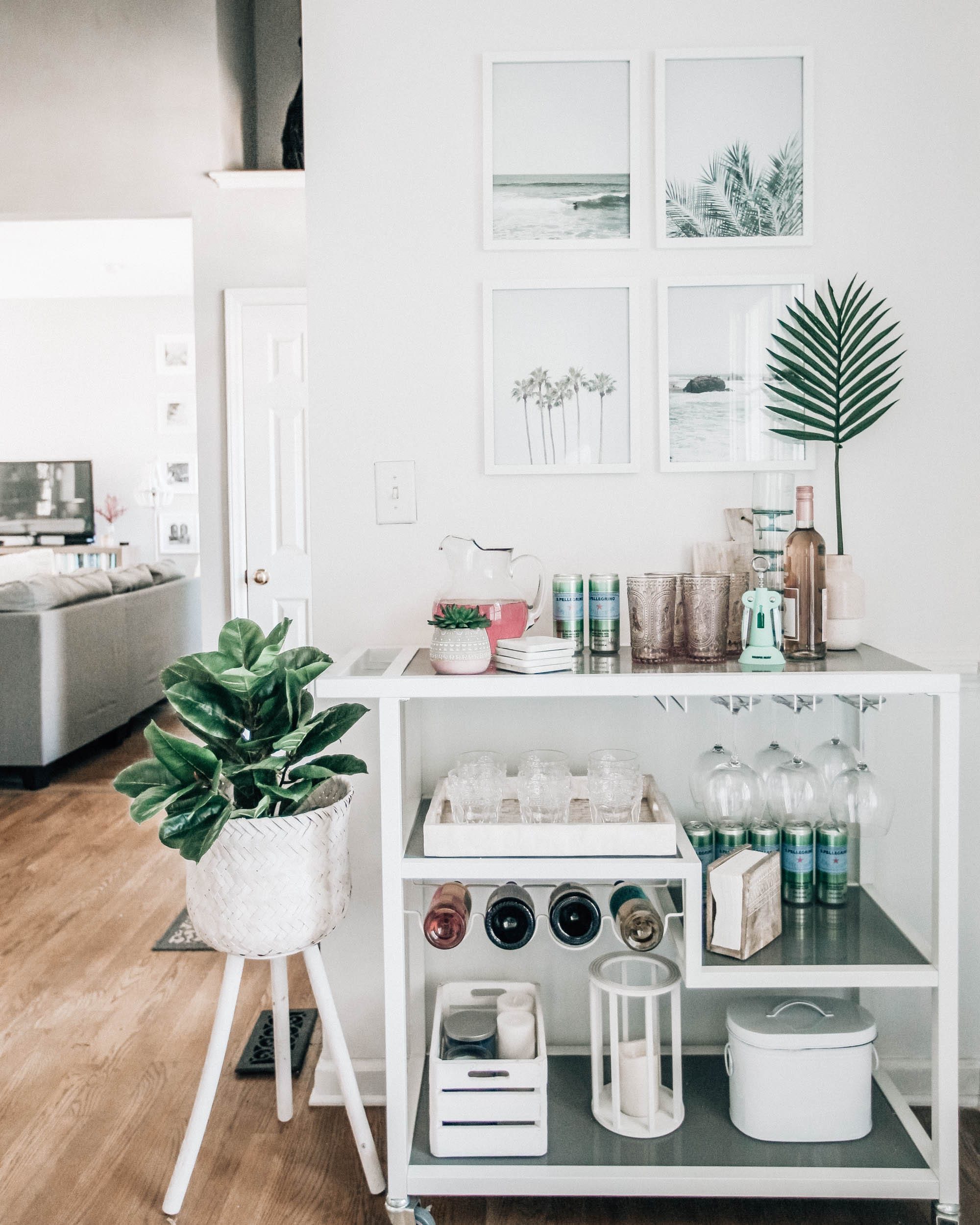 It feels like it's been a while since I've shared some of my latest Home Centric finds! I'm always making trips here and there to find pieces for our home and, with the weather warming up, it's had me inspired to change up my bar cart a little bit. If you've been following along on Instagram, we're getting closer to finishing up our kitchen so my coffee corner I shared a while ago has moved back to the kitchen. With some family coming to visit in April, I wanted to make my bar-cart more of an entertaining station complete with some spring/summery touches. I wanted to find a faux plant to sit beside it and some drinkware. I also ended up walking out of there with a floor lamp…. But it was too good to pass up! I sneaked in some photos of it at the bottom of this post!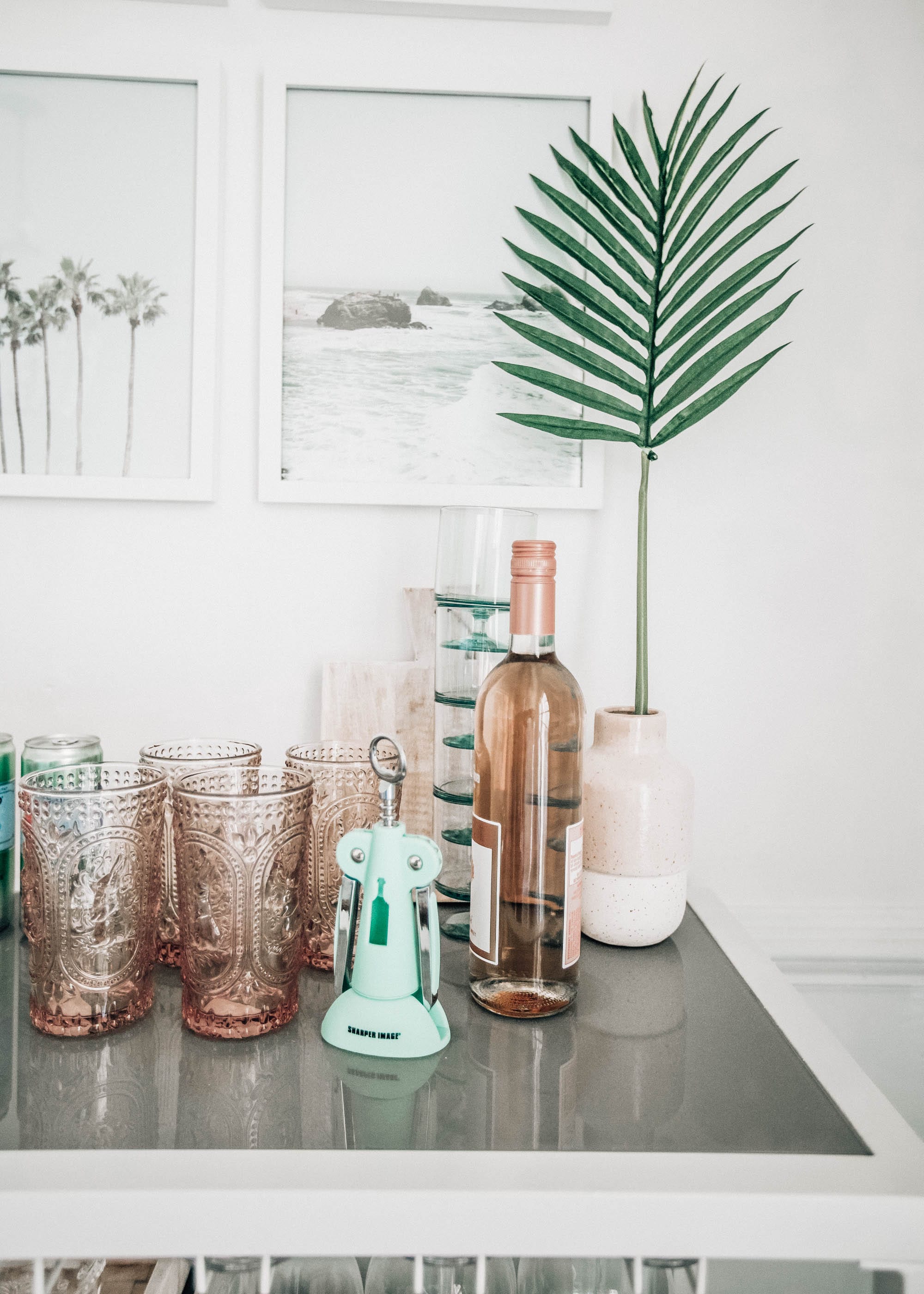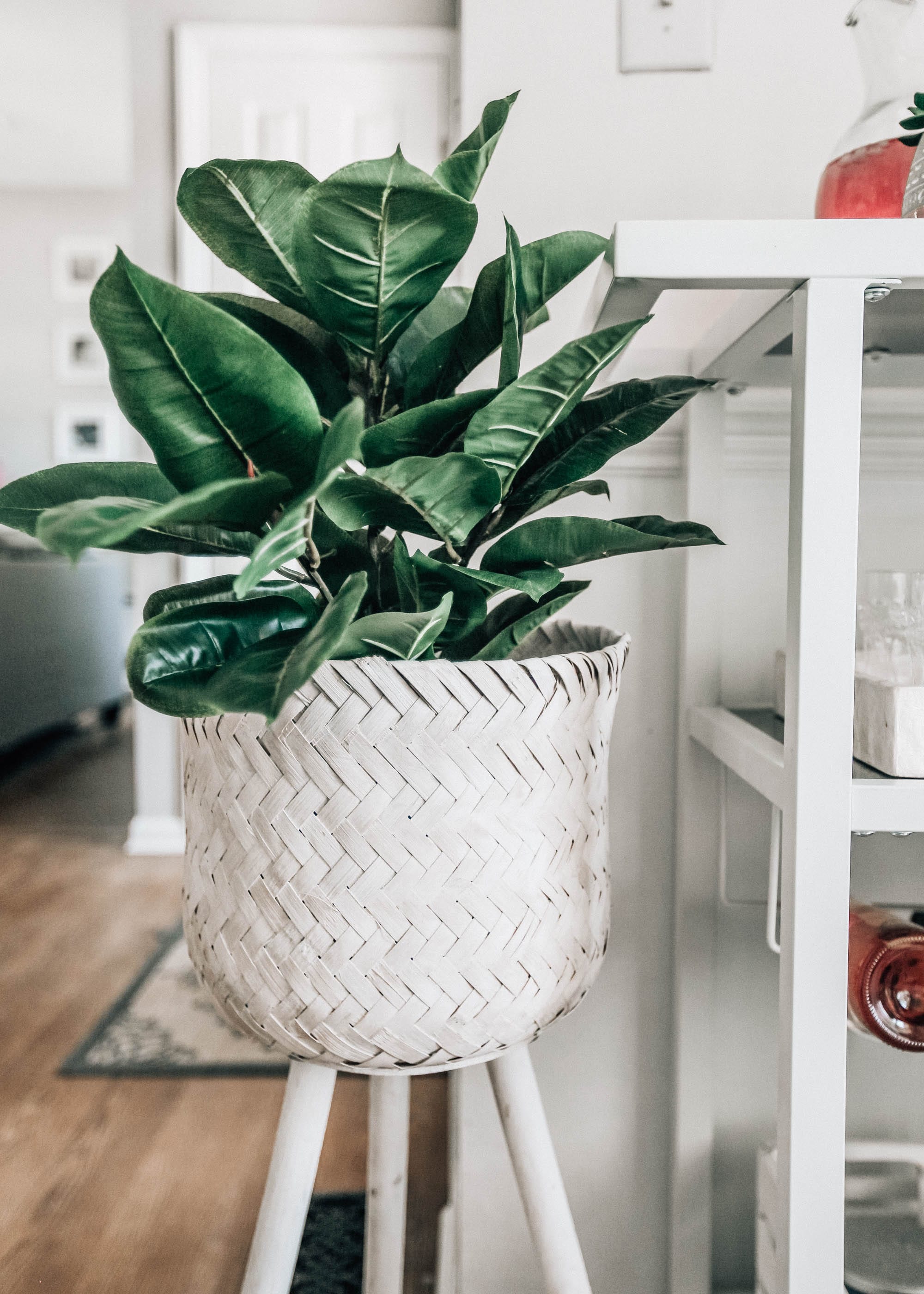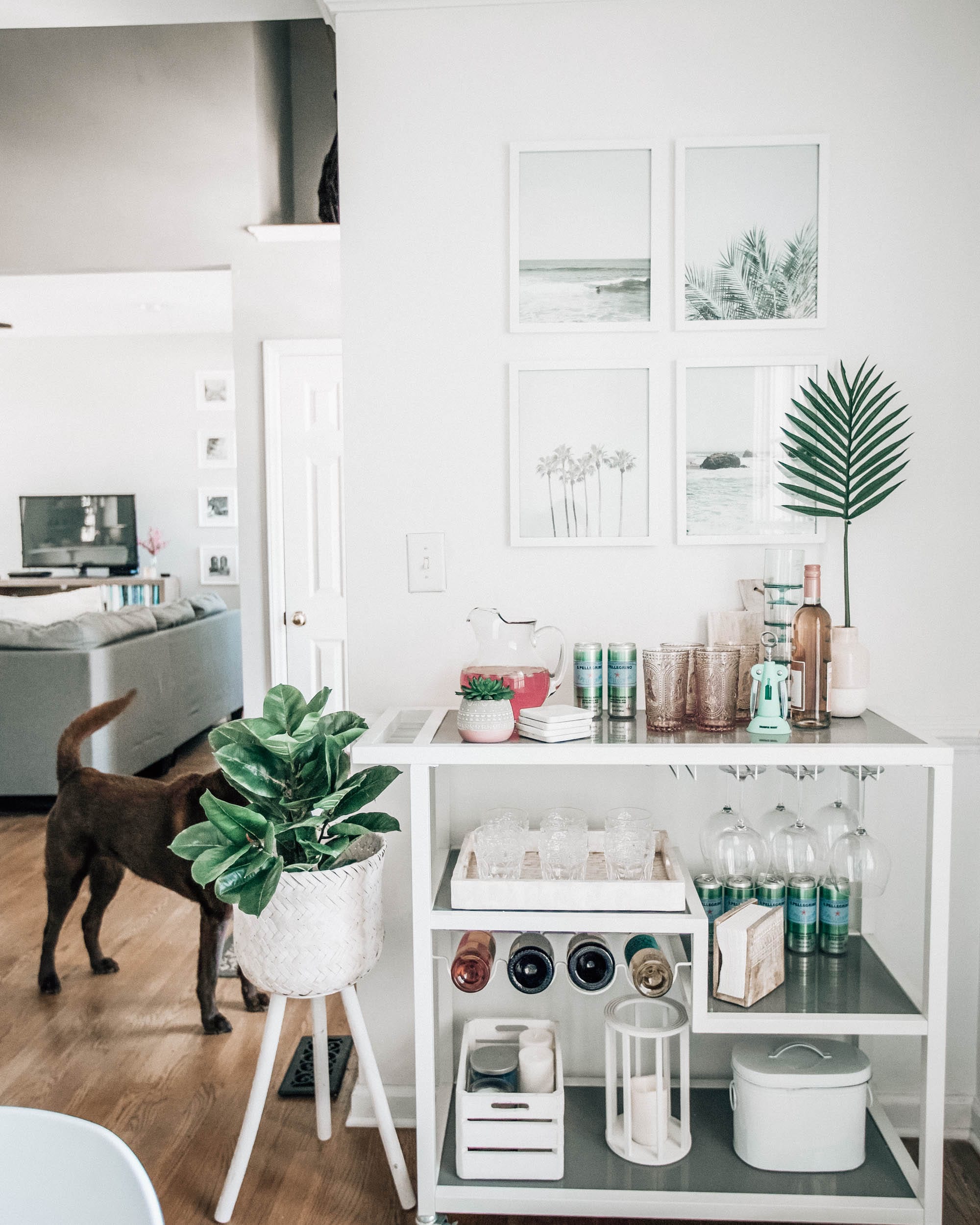 A bar cart or drink station may sound overwhelming to create but it's actually pretty simple! I think every bar cart should include: some sort of greenery/plant, glasses/cups, coasters, napkins (maybe even snacks once guests arrive), wine and a few other drink options/water, and that's about it! My bottom shelf is where I store a bunch of candles. I'm going to fill some of my other Home Centric baskets with popcorn bags and other snacks for the weekend my in-laws stay with us.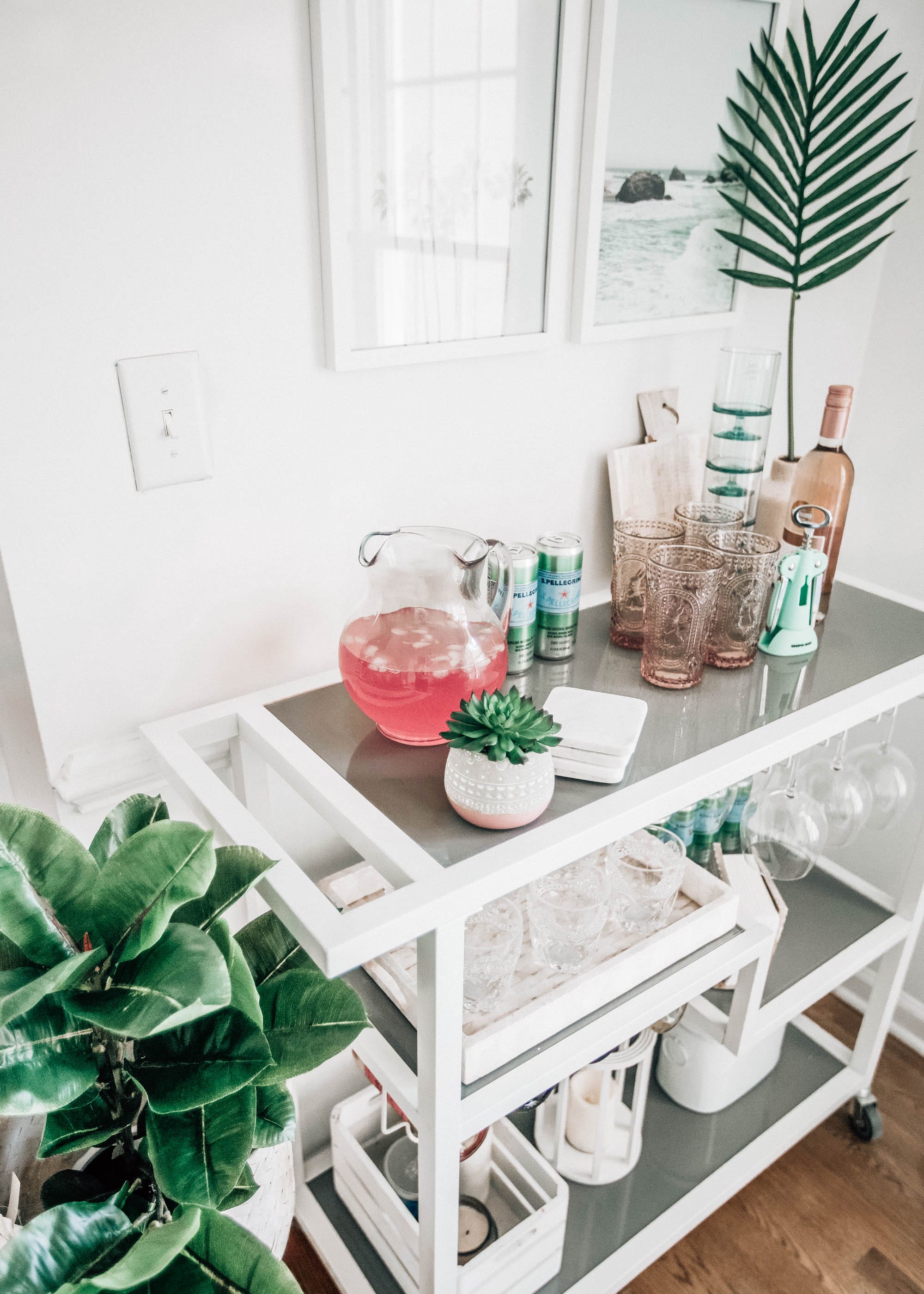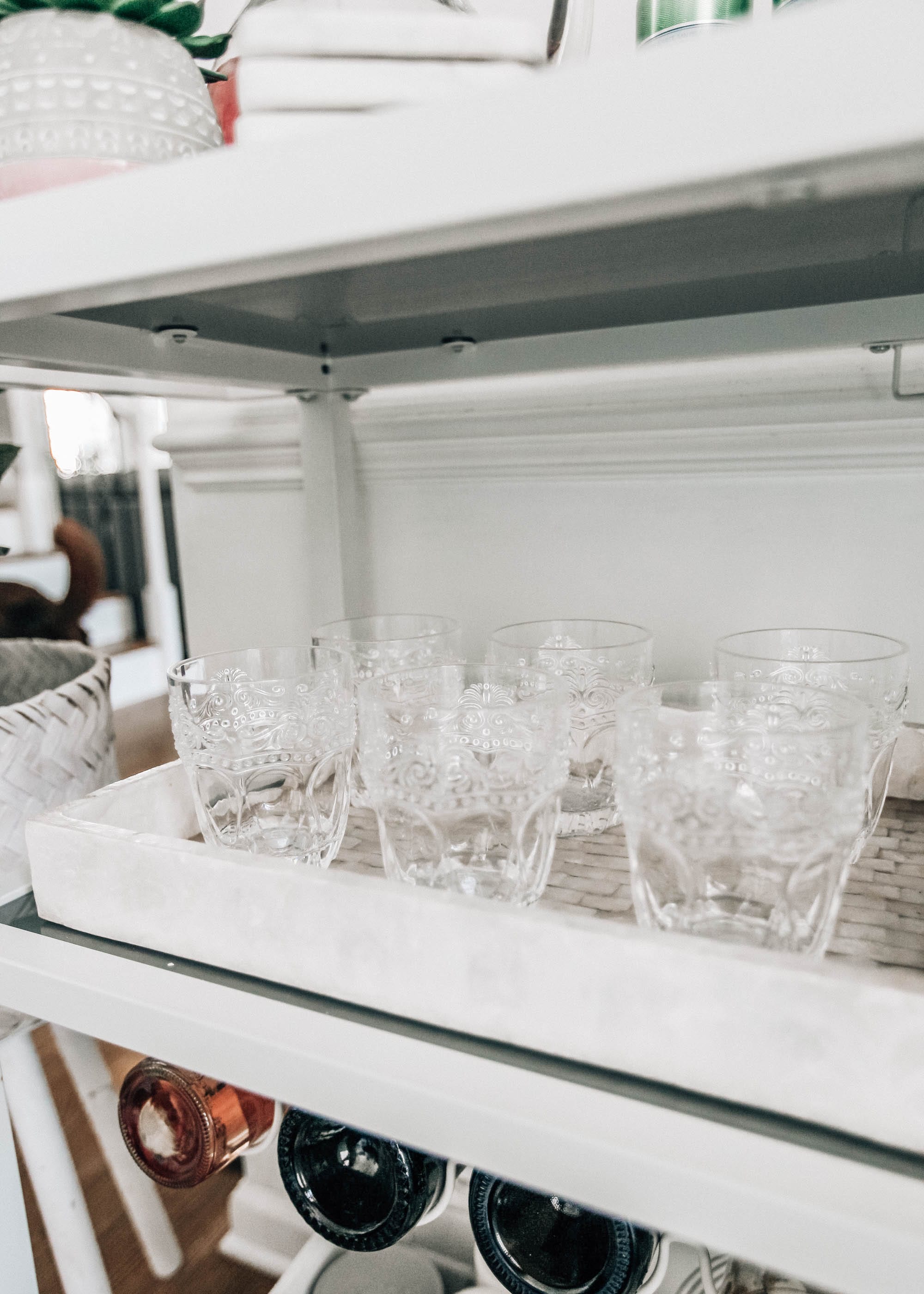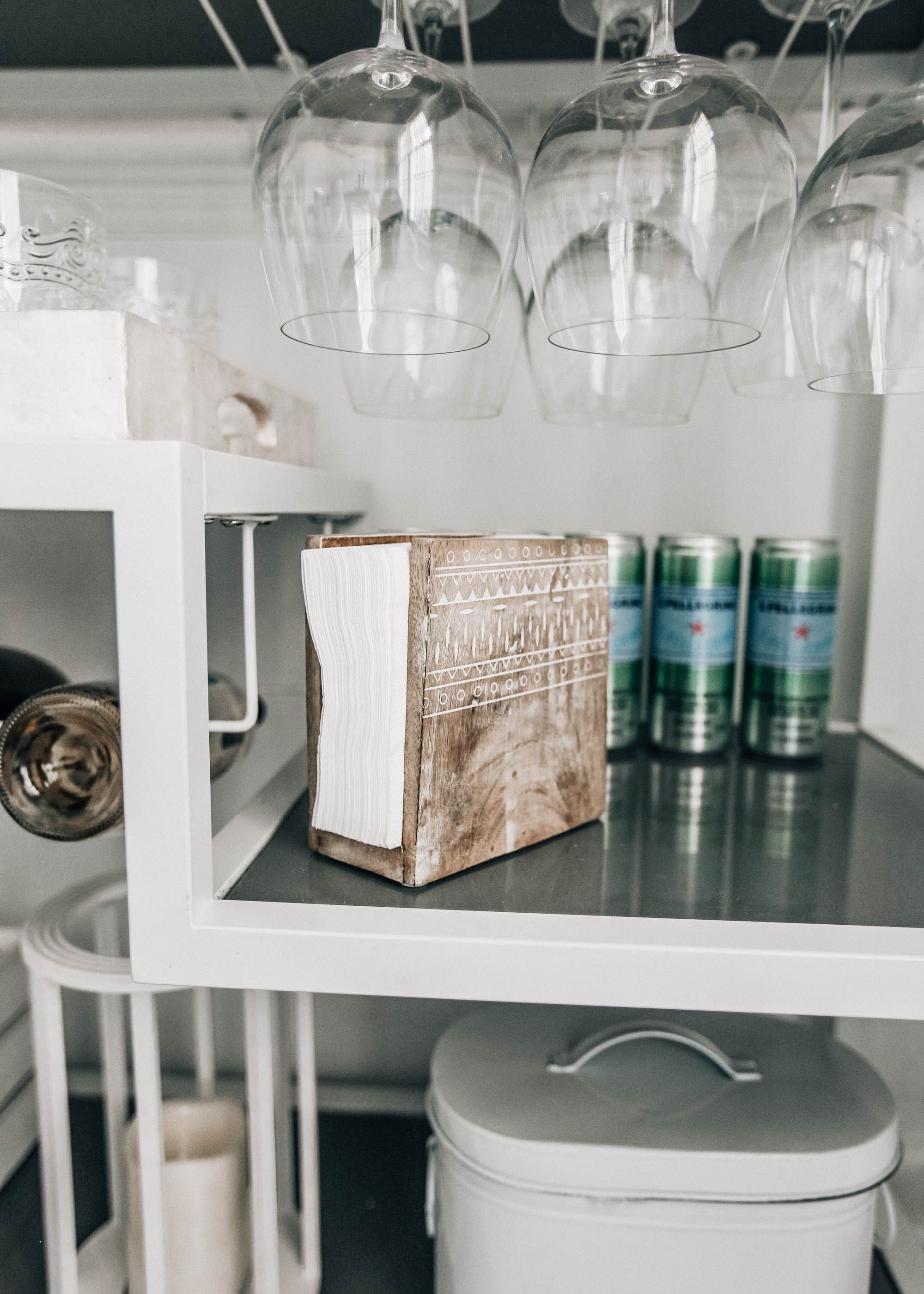 I switched out my winter decor and gave it a more boho vibe and I love it! The white planter stand is what inspired the whole look of the space and I can't believe I found that for under $25. The plant that is inside of it is also from Home Centric and that one was just $17. It's a combination I can see in practically any room of the house. I'm actually planning to go back and search for more of these stands.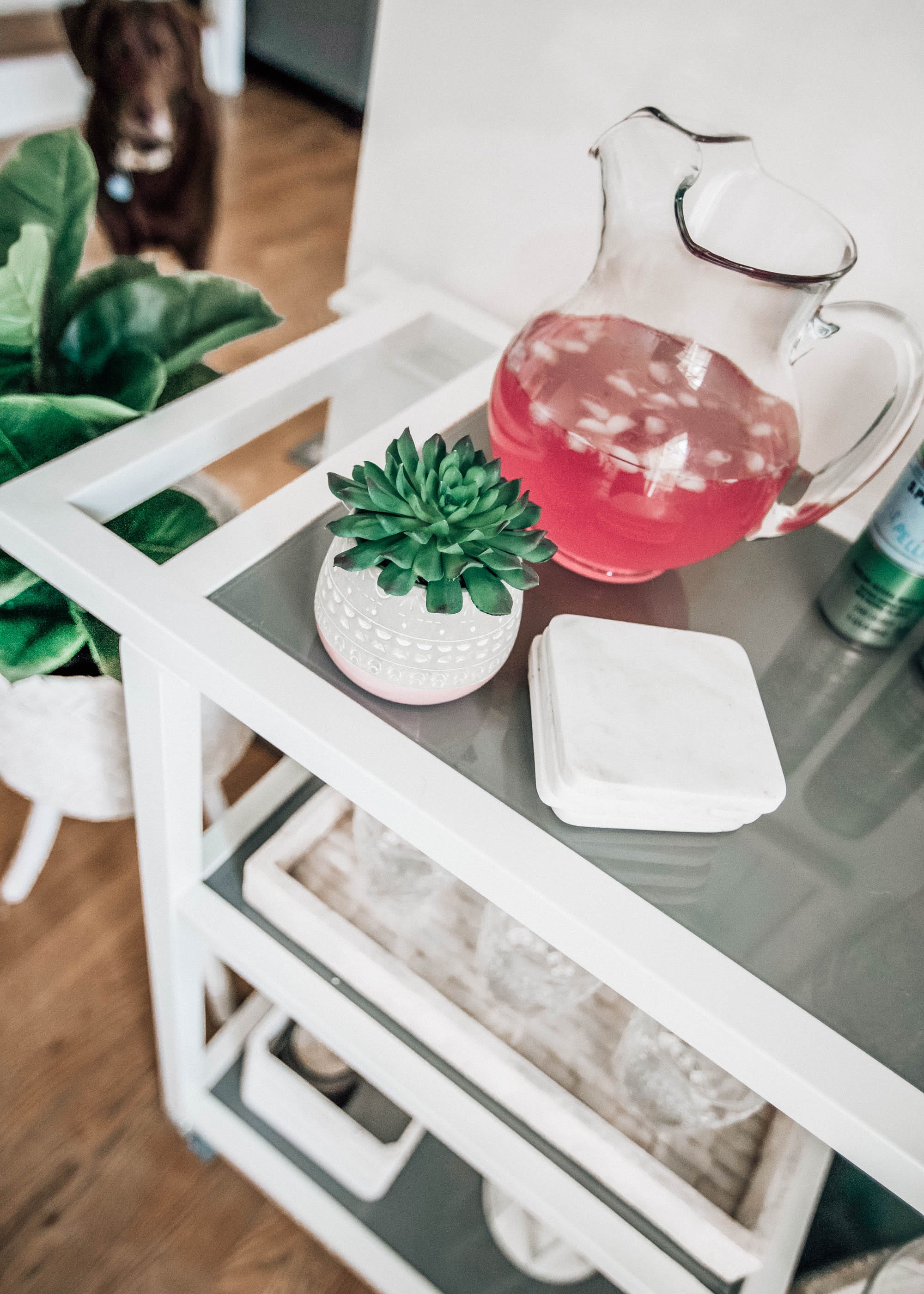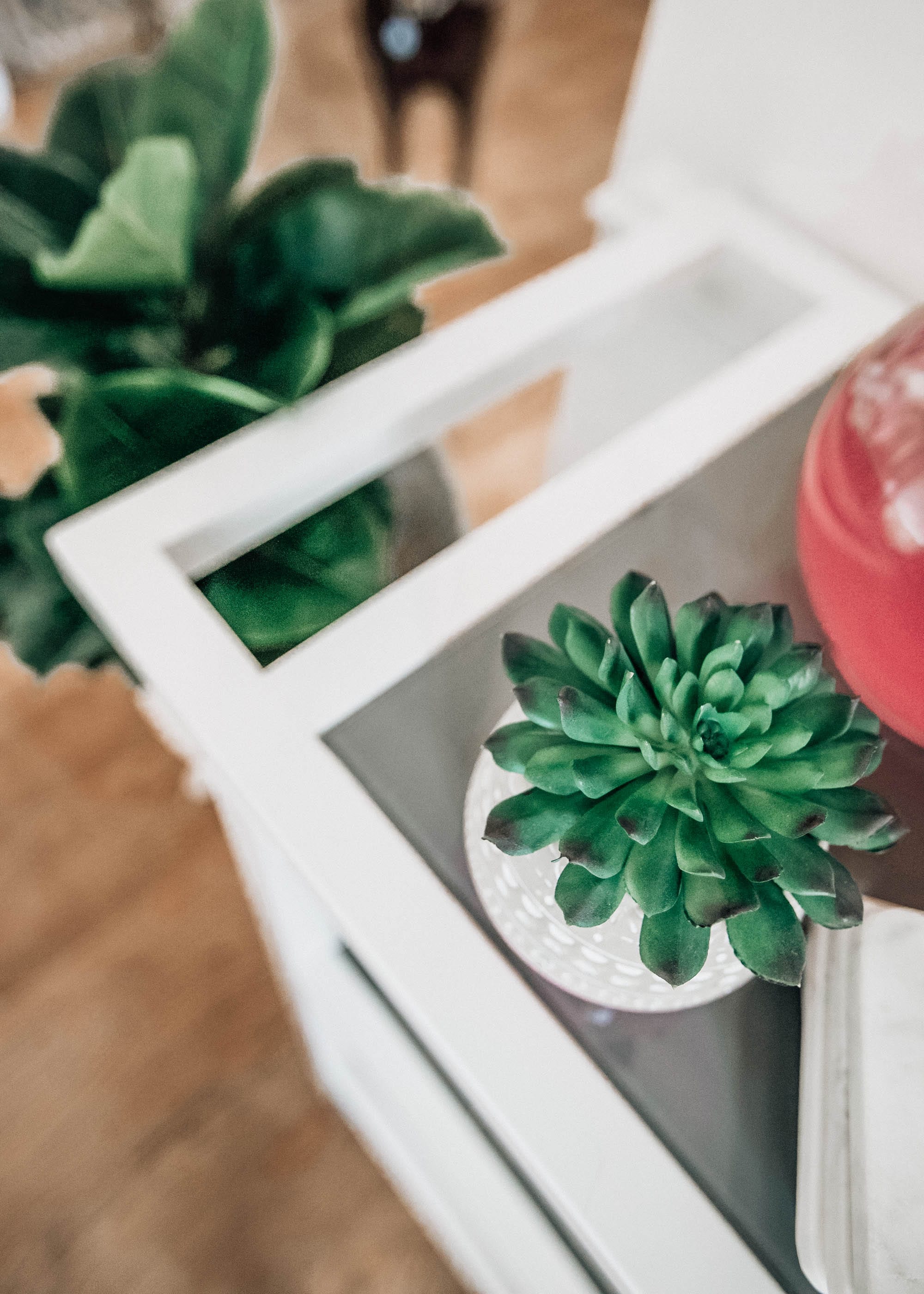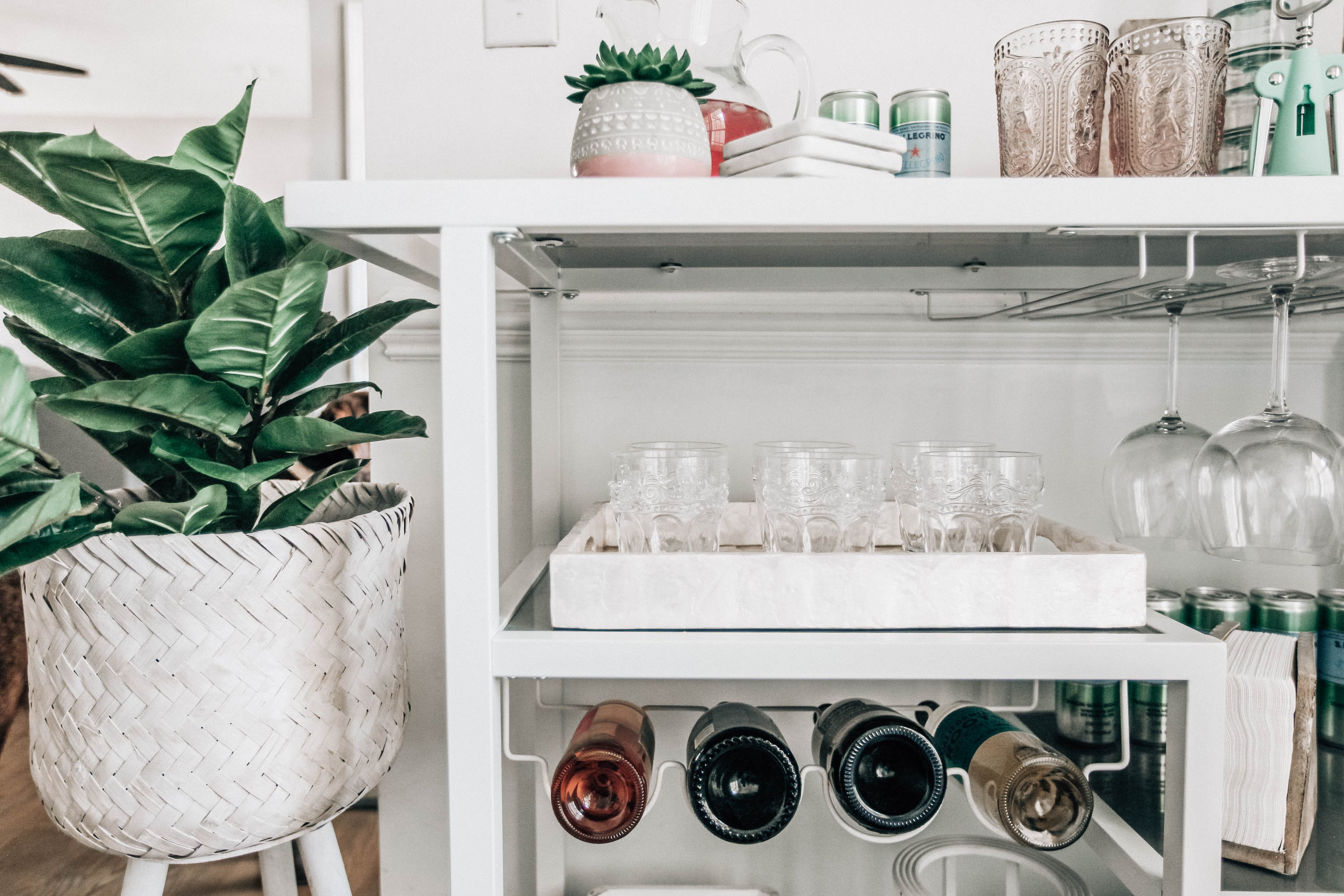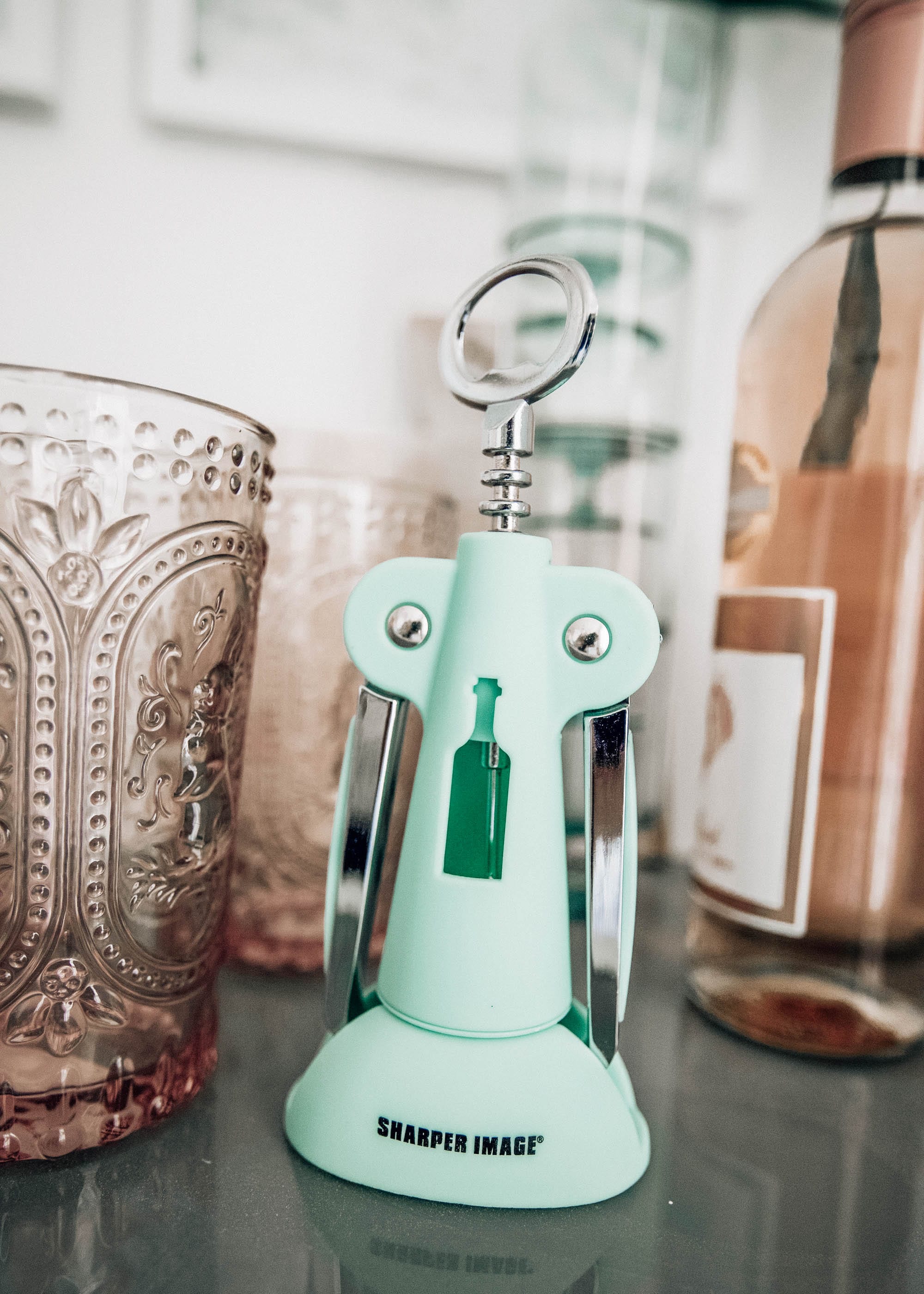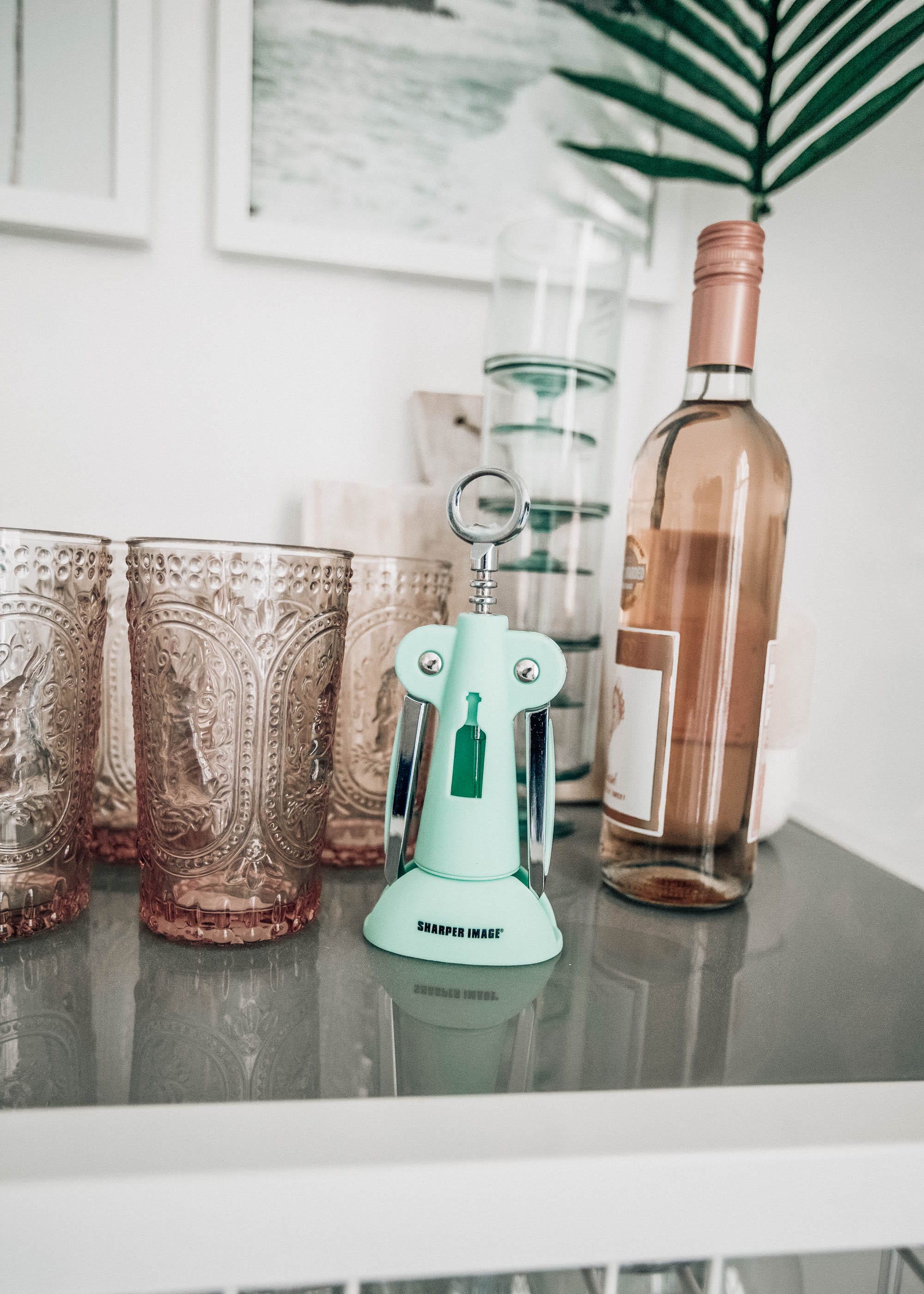 I hope you all have a great weekend! I have a lot of work to do but also hope to spend some time getting our deck and patio ready for the season with some new plants. You can't not spend the weekend outside when it's 75 and sunny!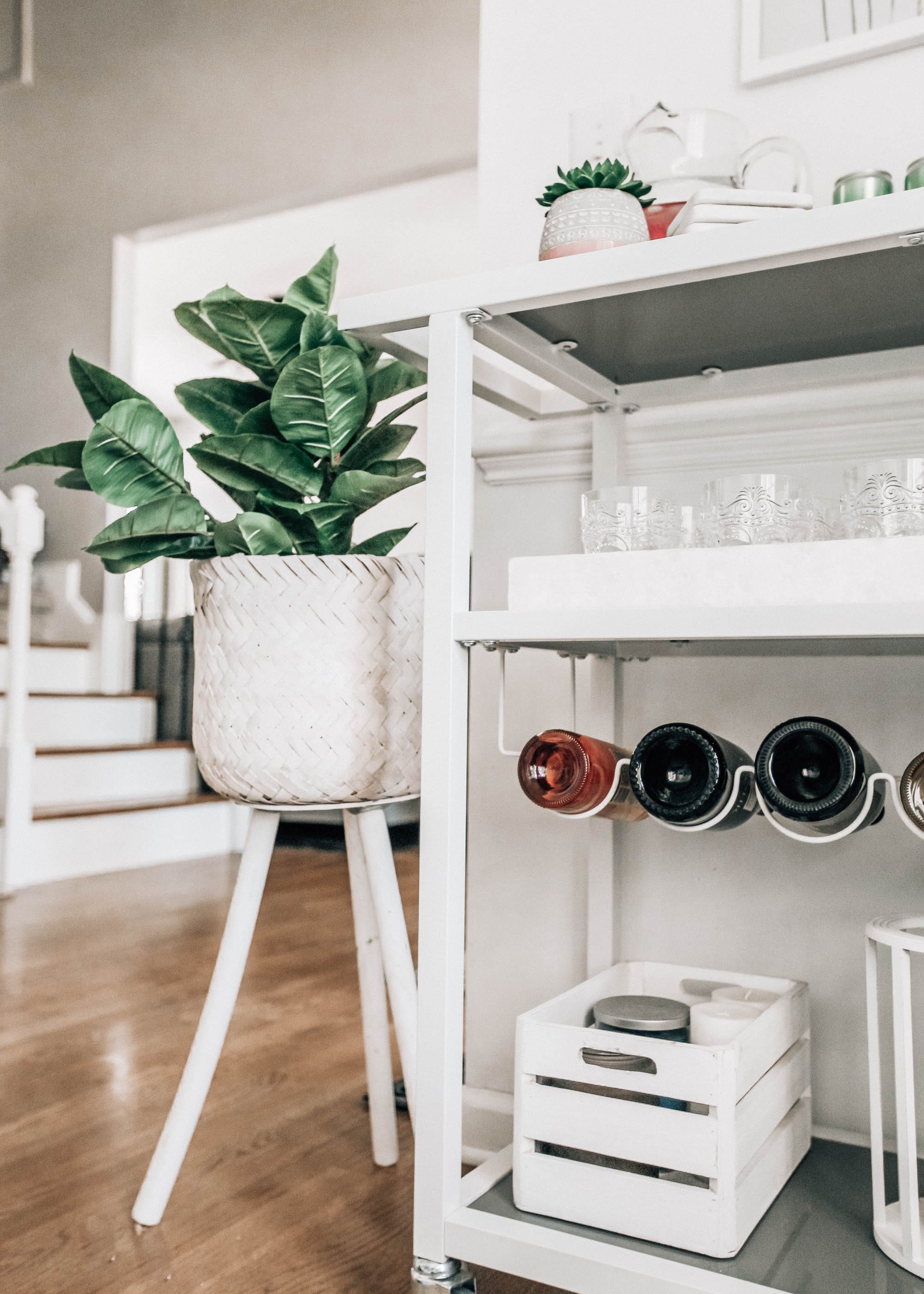 PS a few of photos of the beaded floor lamp I was telling you about! Such a unique find and would look so great in the guest room too!