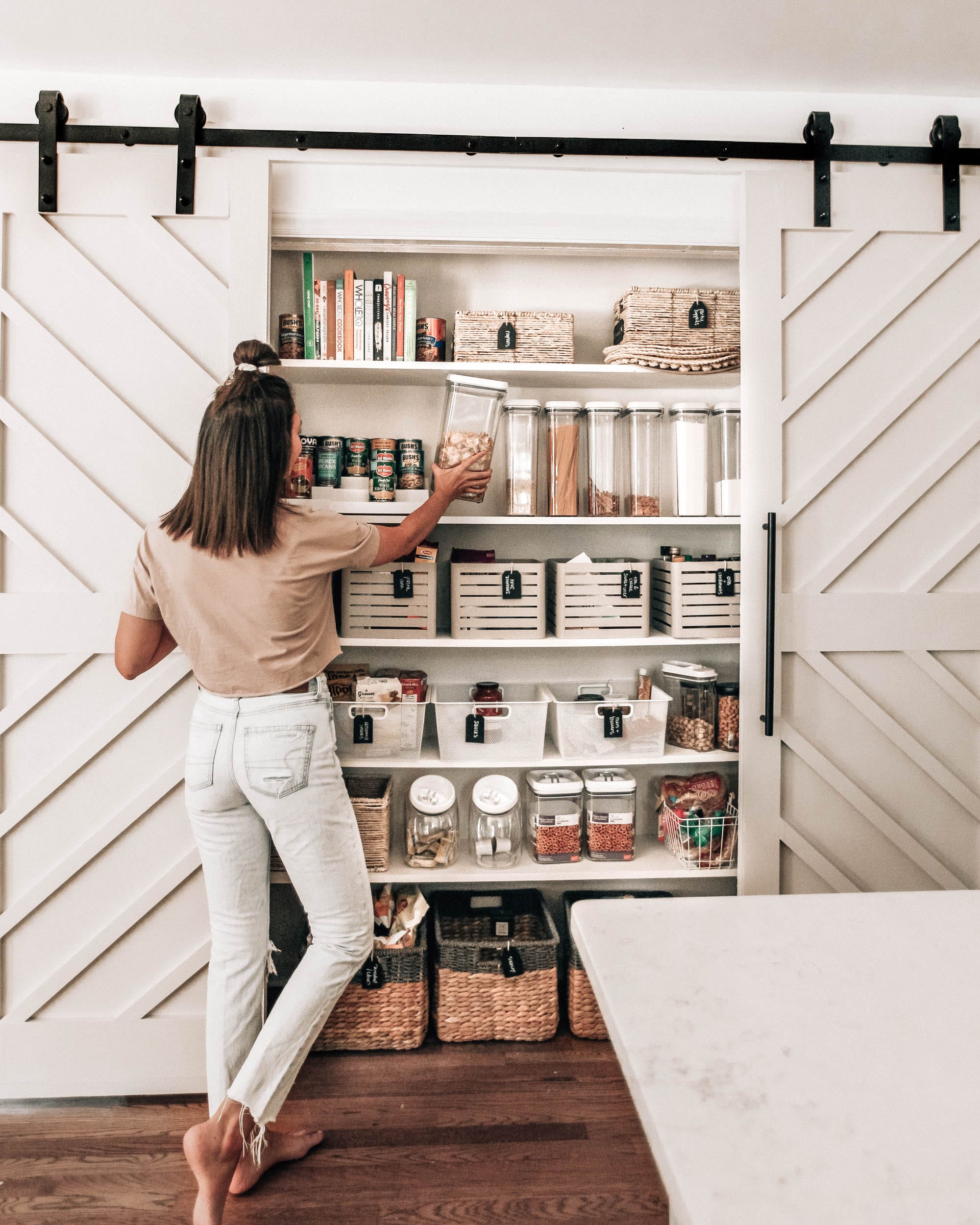 The other day I shared how we made our pantry barn doors but today I wanted to take you inside the pantry! One of my goals for the year was to get more organized and declutter my life. Closer to the beginning of the year, we organized our fridge but I knew this pantry had to be organized before our kitchen was complete! It's crazy how organizing one little space can make such a difference in so many areas of your life. Every type of food now has a "home" in our pantry and it's the best! I picked up these metal baskets months ago which then set the tone for the rest of the pantry!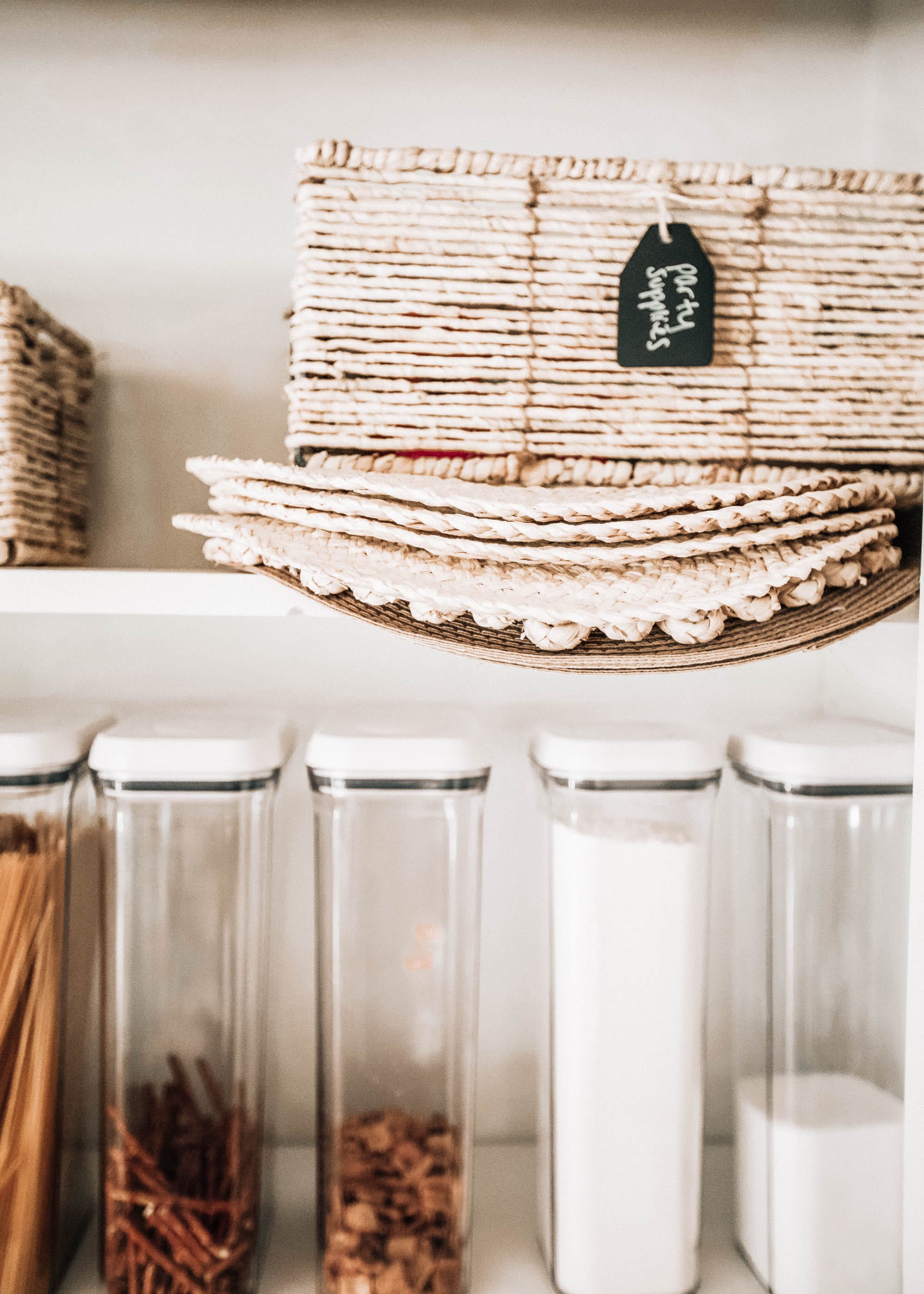 The first step was creating categories for each food or item that we have in our pantry regularly. I ended up going with: canned vegetables and soups, oils and condiments, coffee and tea sweetener, smoothie stuff, pasta, assorted rice/quinoa, nuts and nut butters, sauces, assorted snacks, dog treats, bread/bagels, coffee pods, chips/popcorn, drinks (Vitamin water, etc.), and "dranks" (wine).
I knew that we would have some extra space after this so I decided to make some extra baskets and space for items that aren't food like: cookbooks, party supplies, napkins/napkin rings, reusable water bottles. I also picked up some clear containers to store other assorted items for baking and other foods we go through quickly (pretzels, tortilla chips, spaghetti) that way we always know when we're running low on those.
Other Pantry Organizational Items: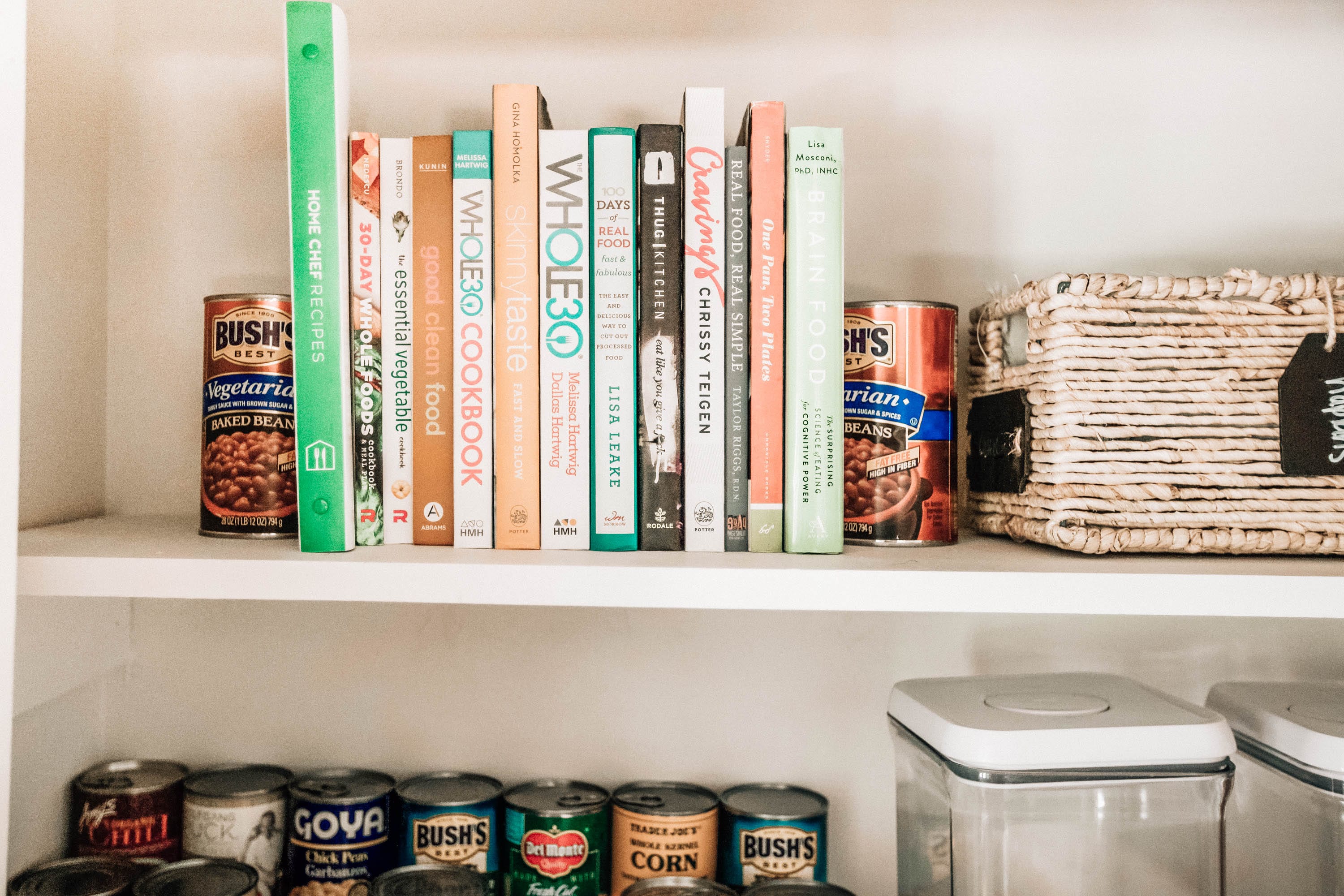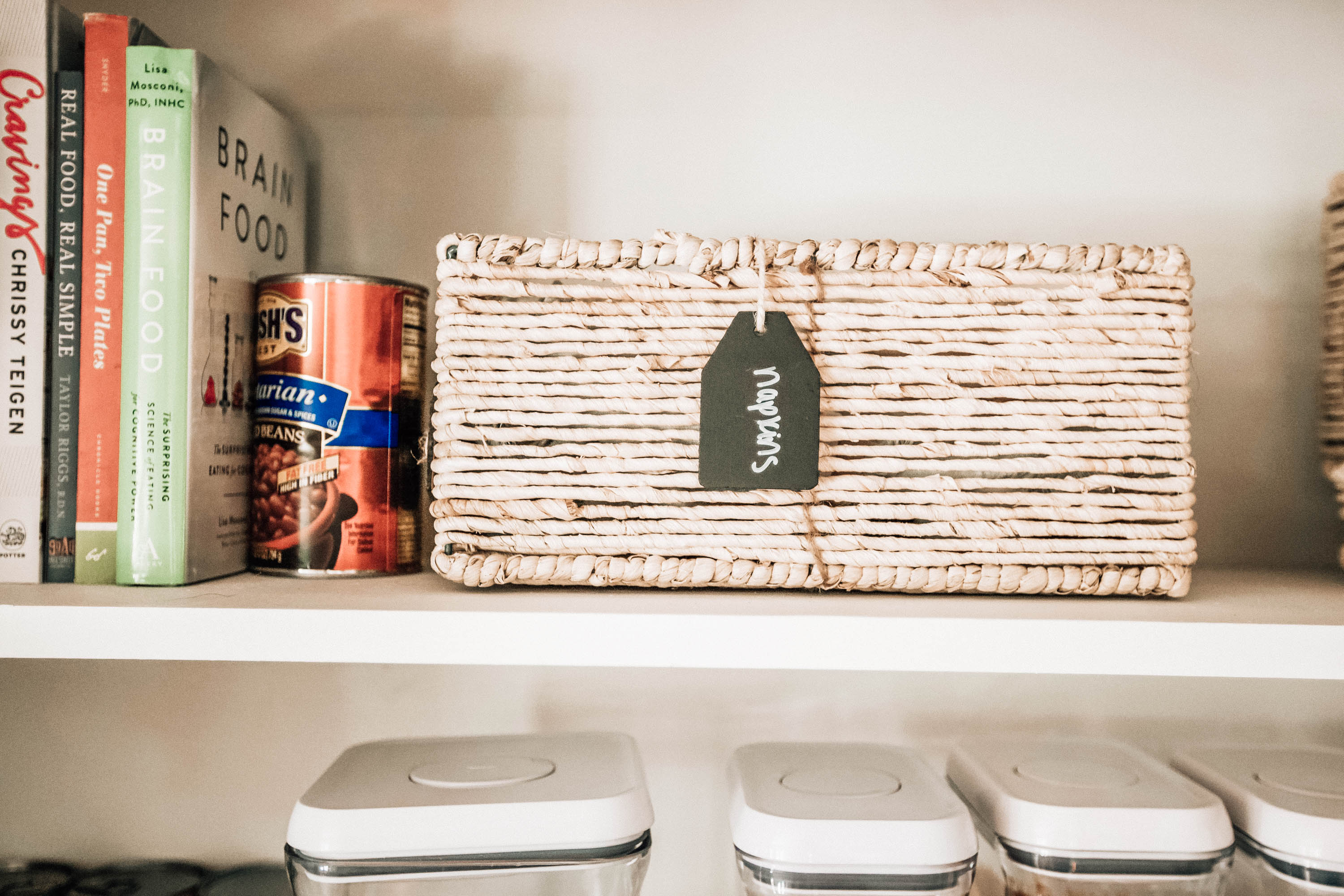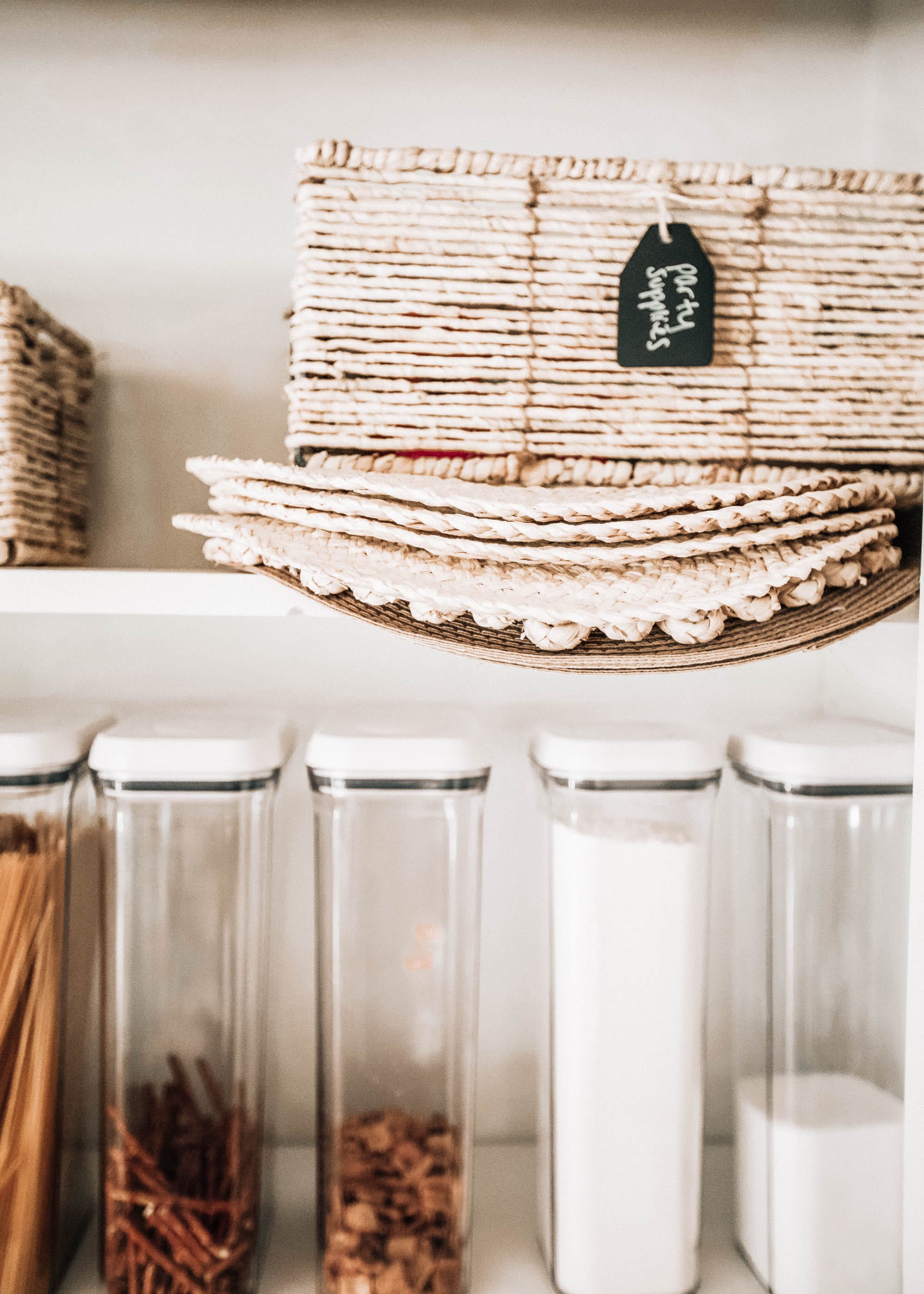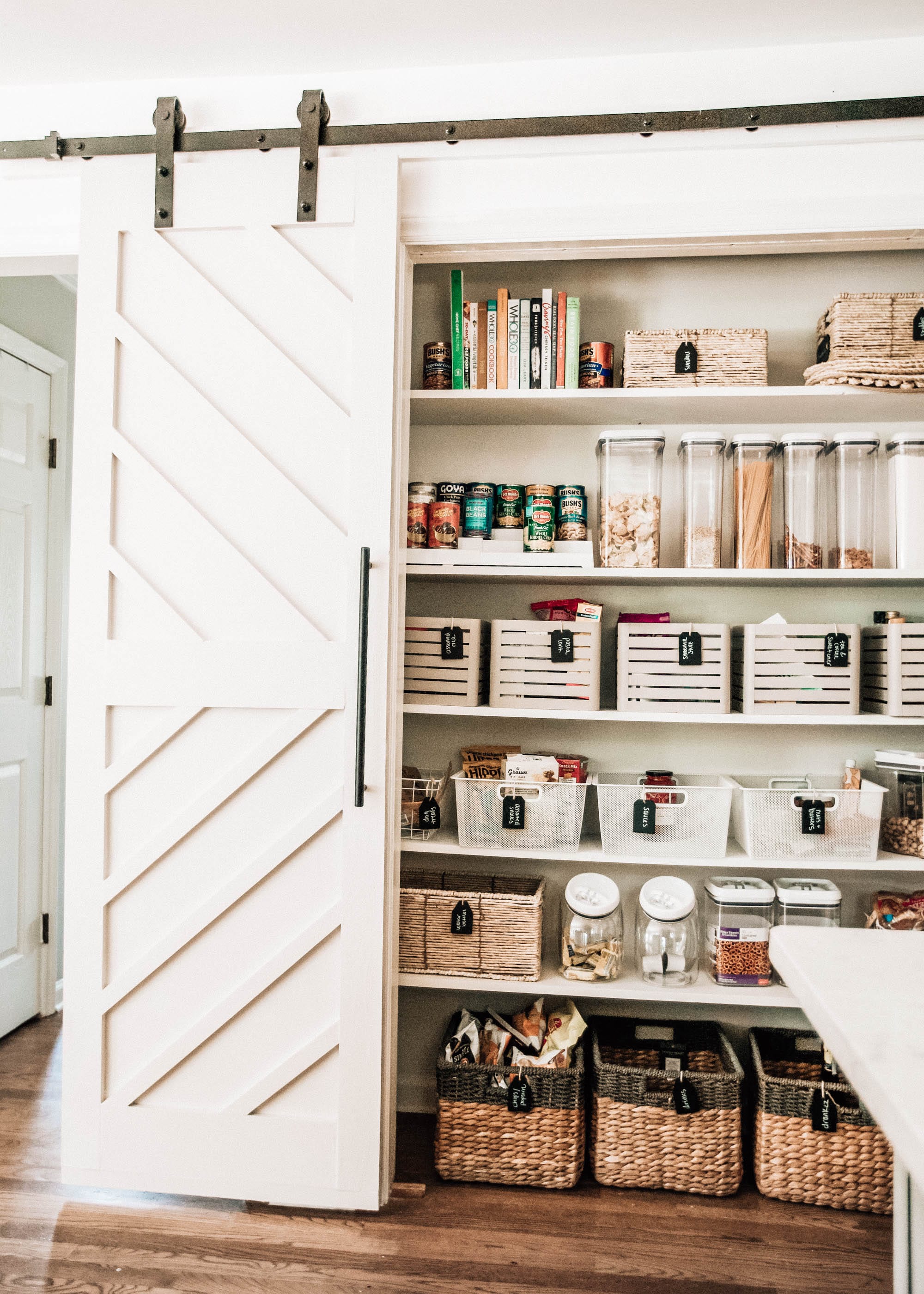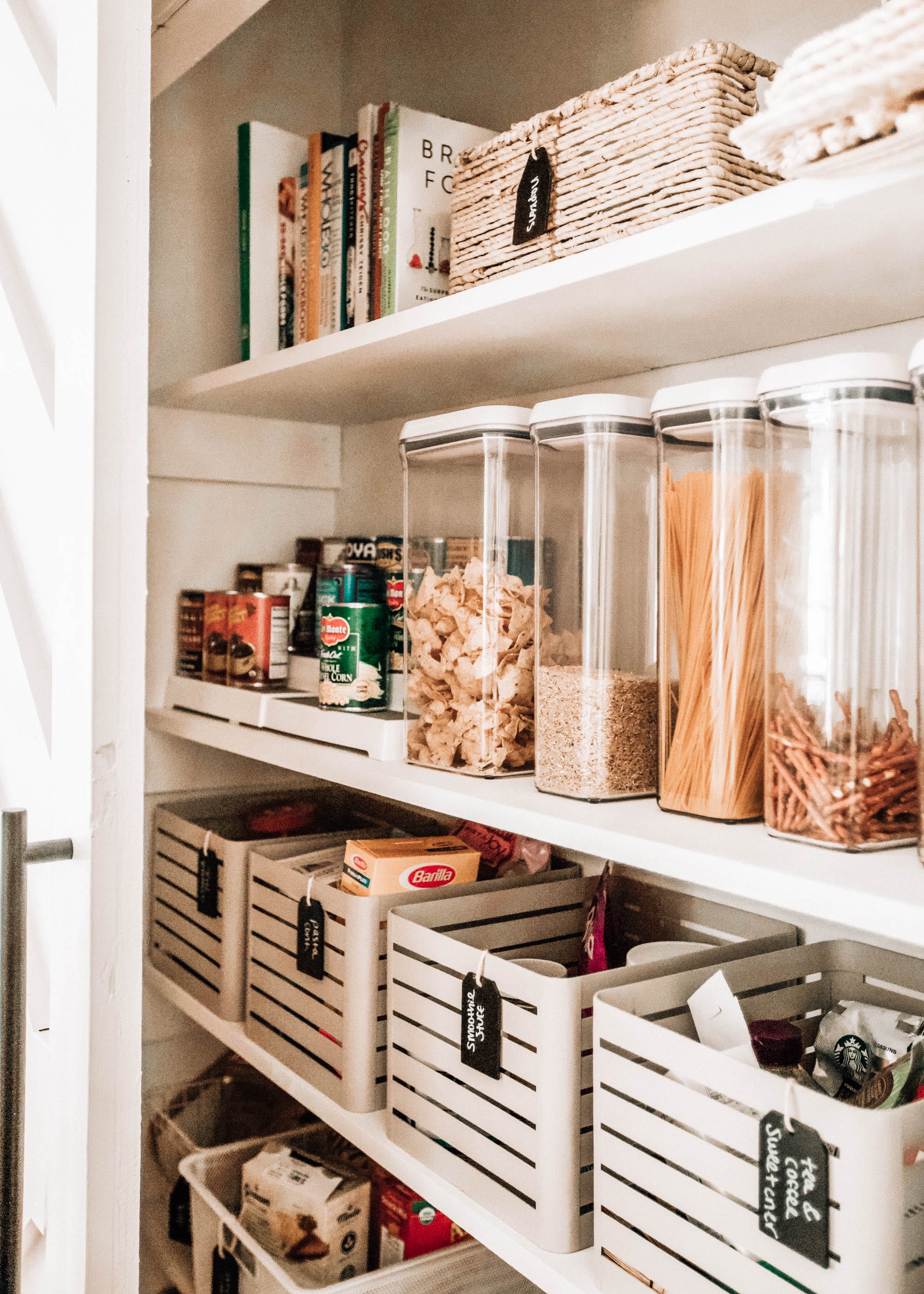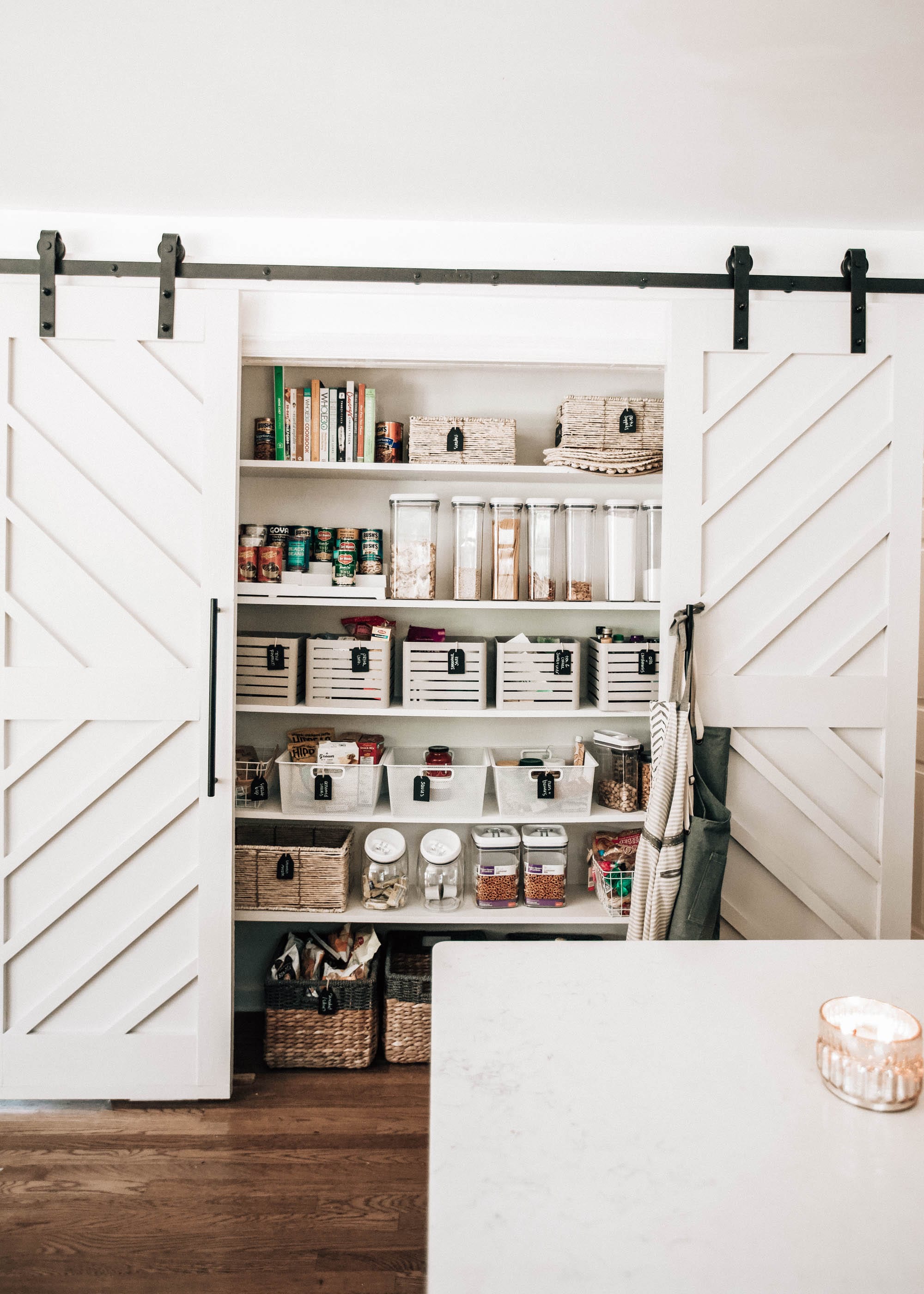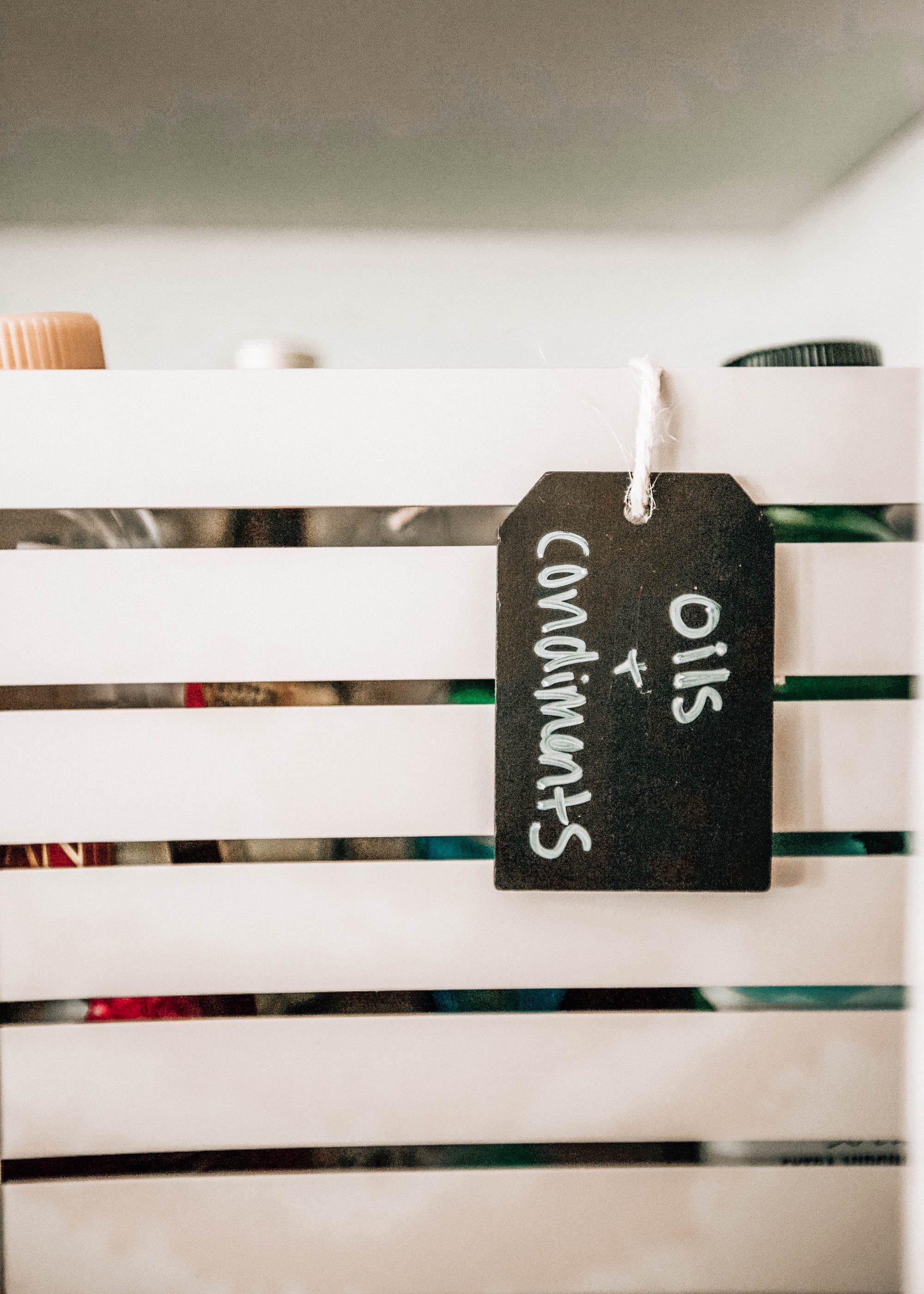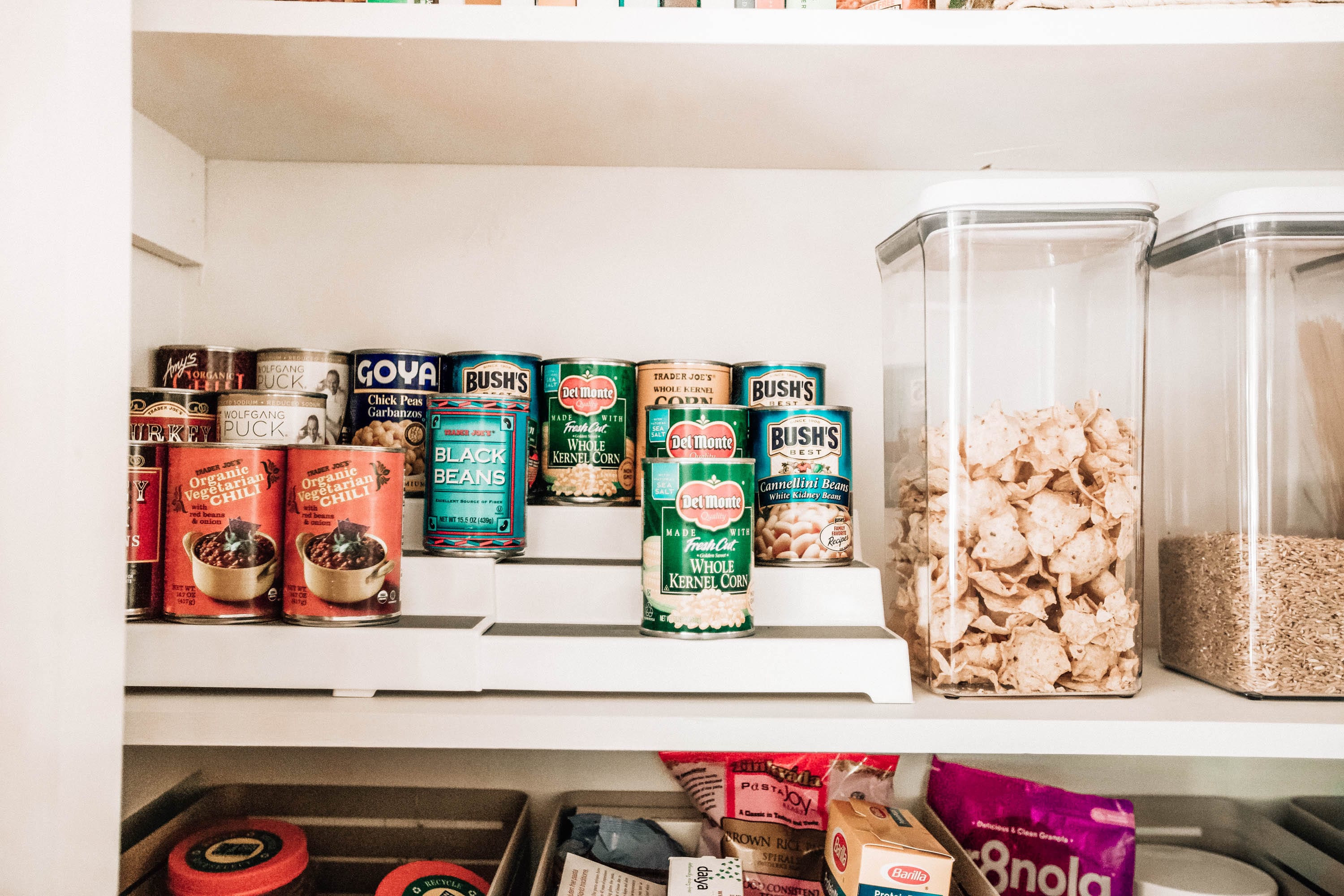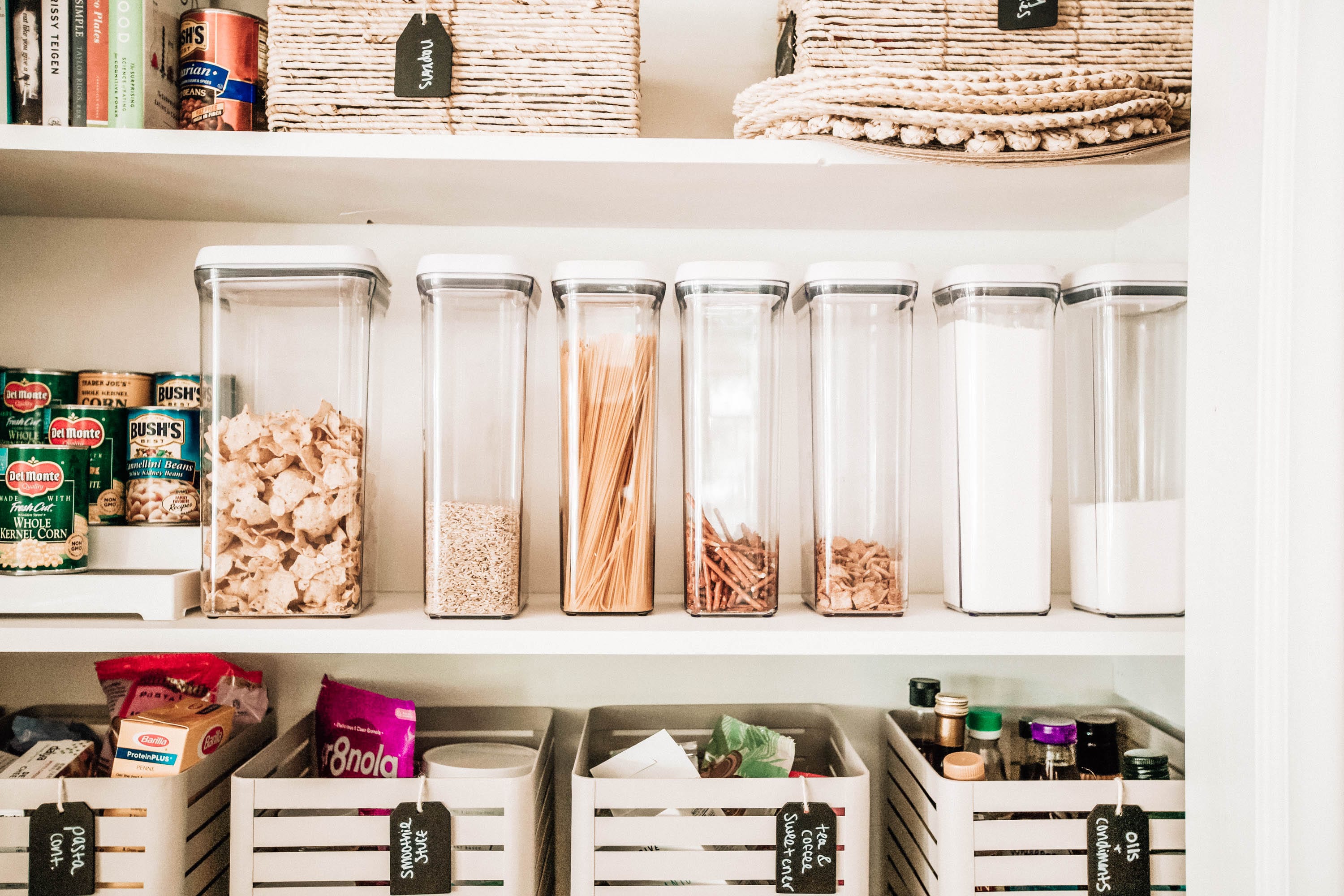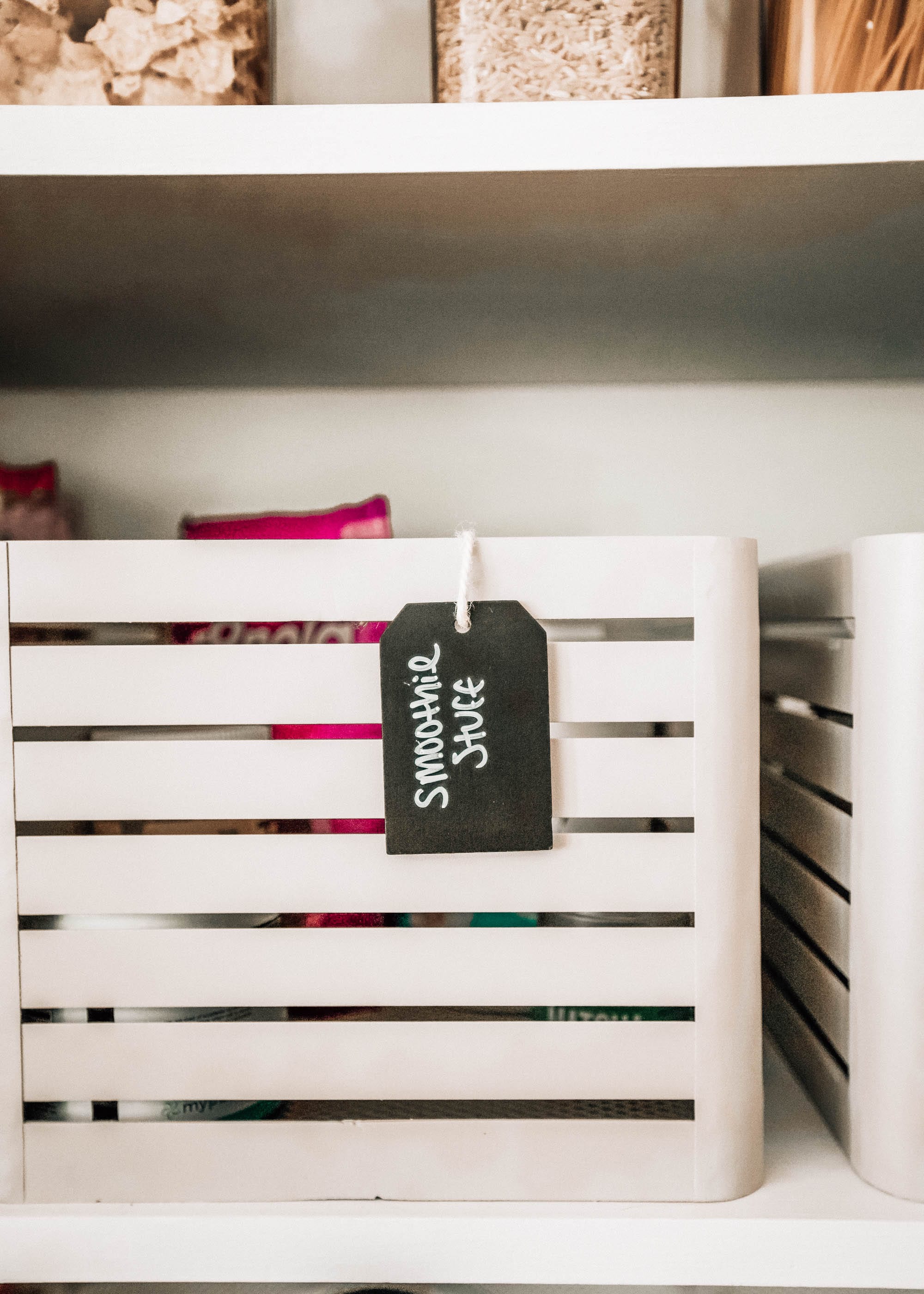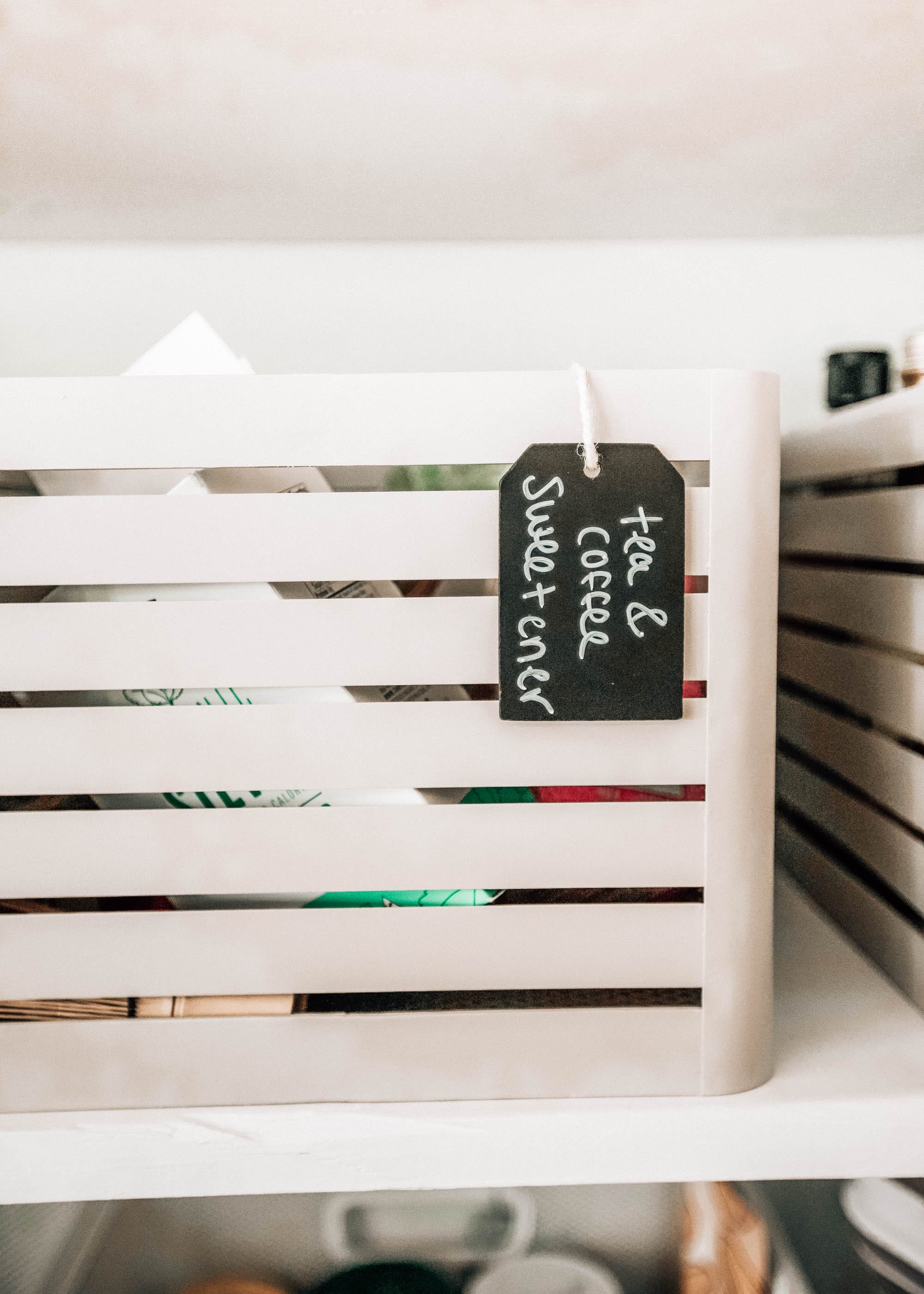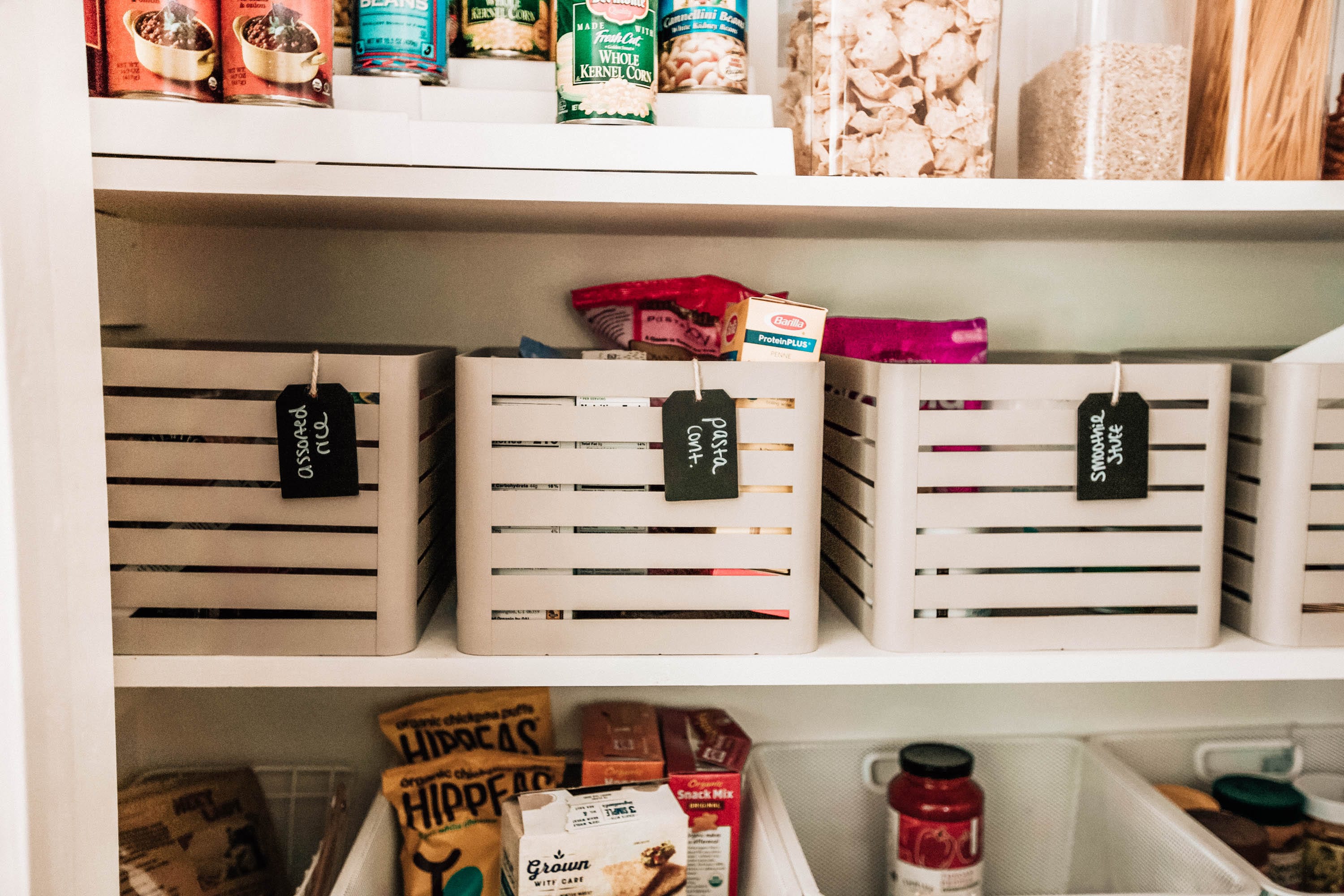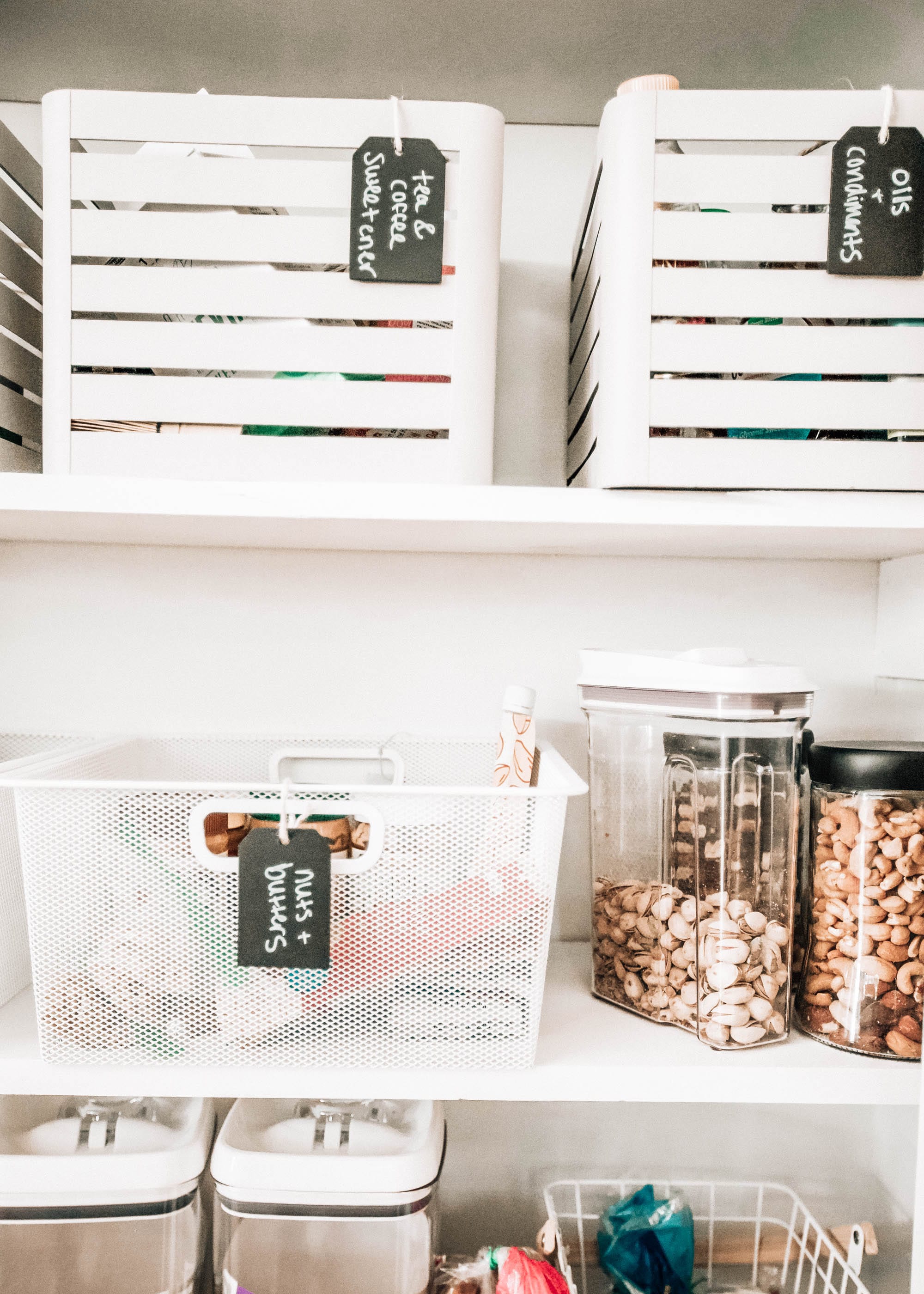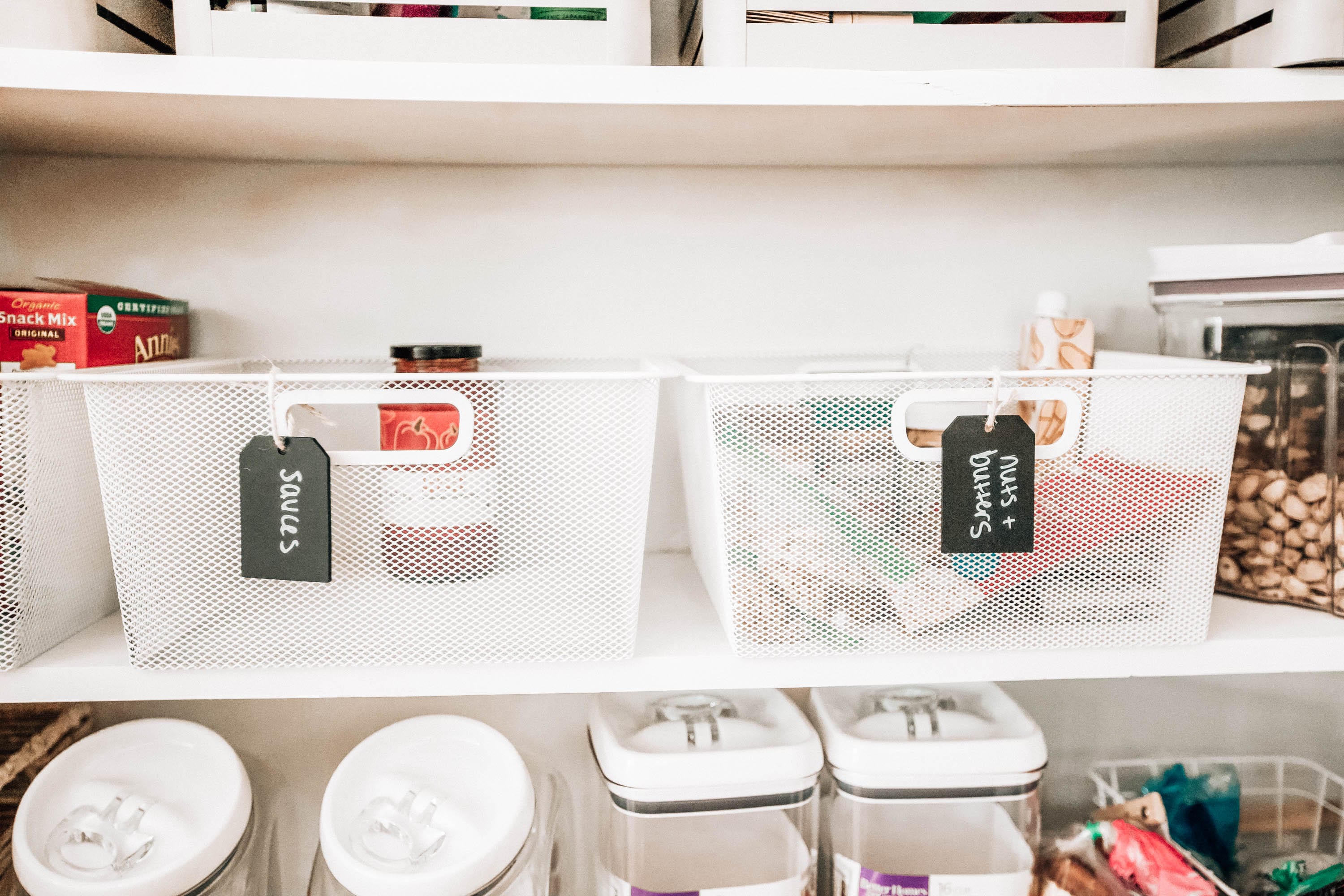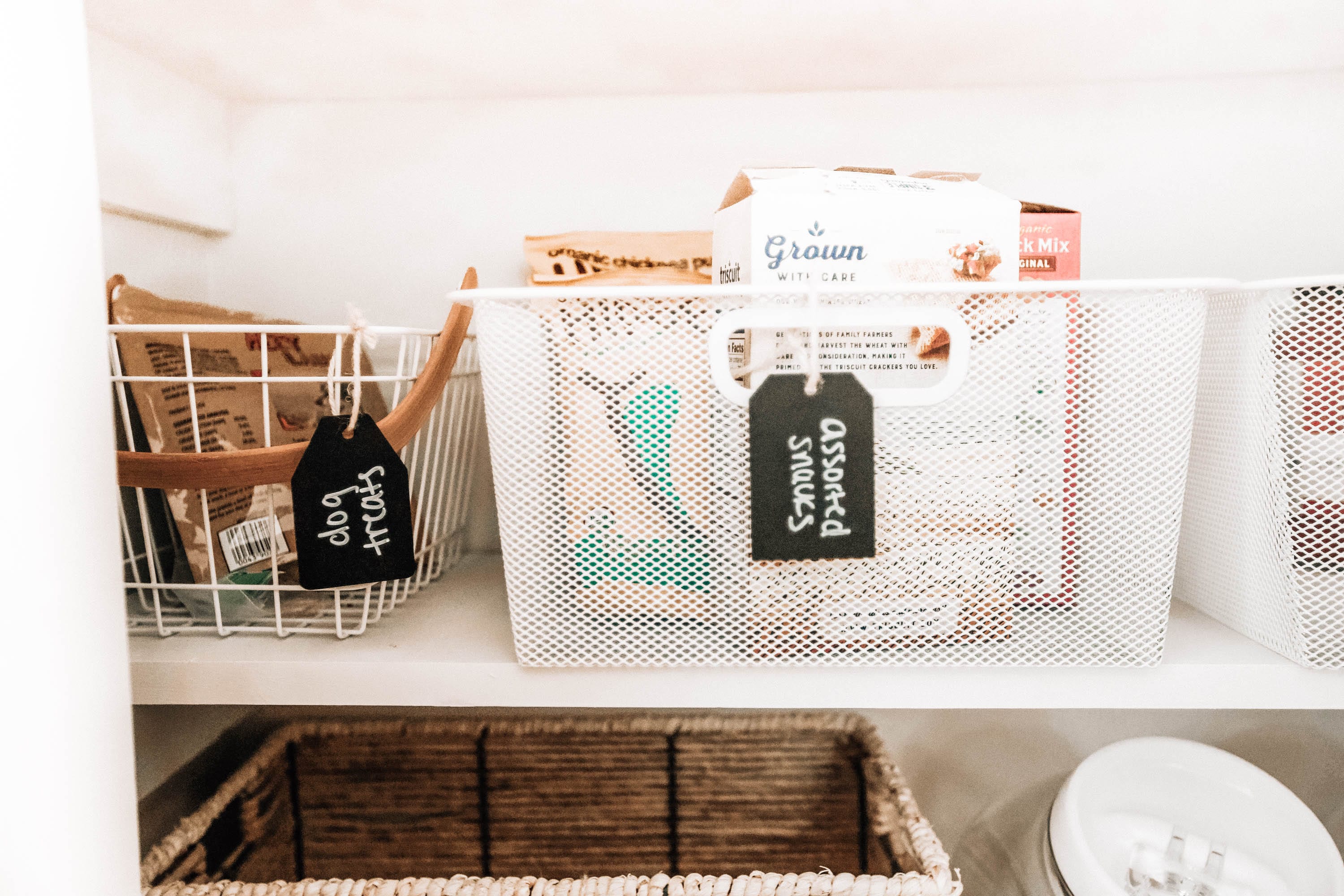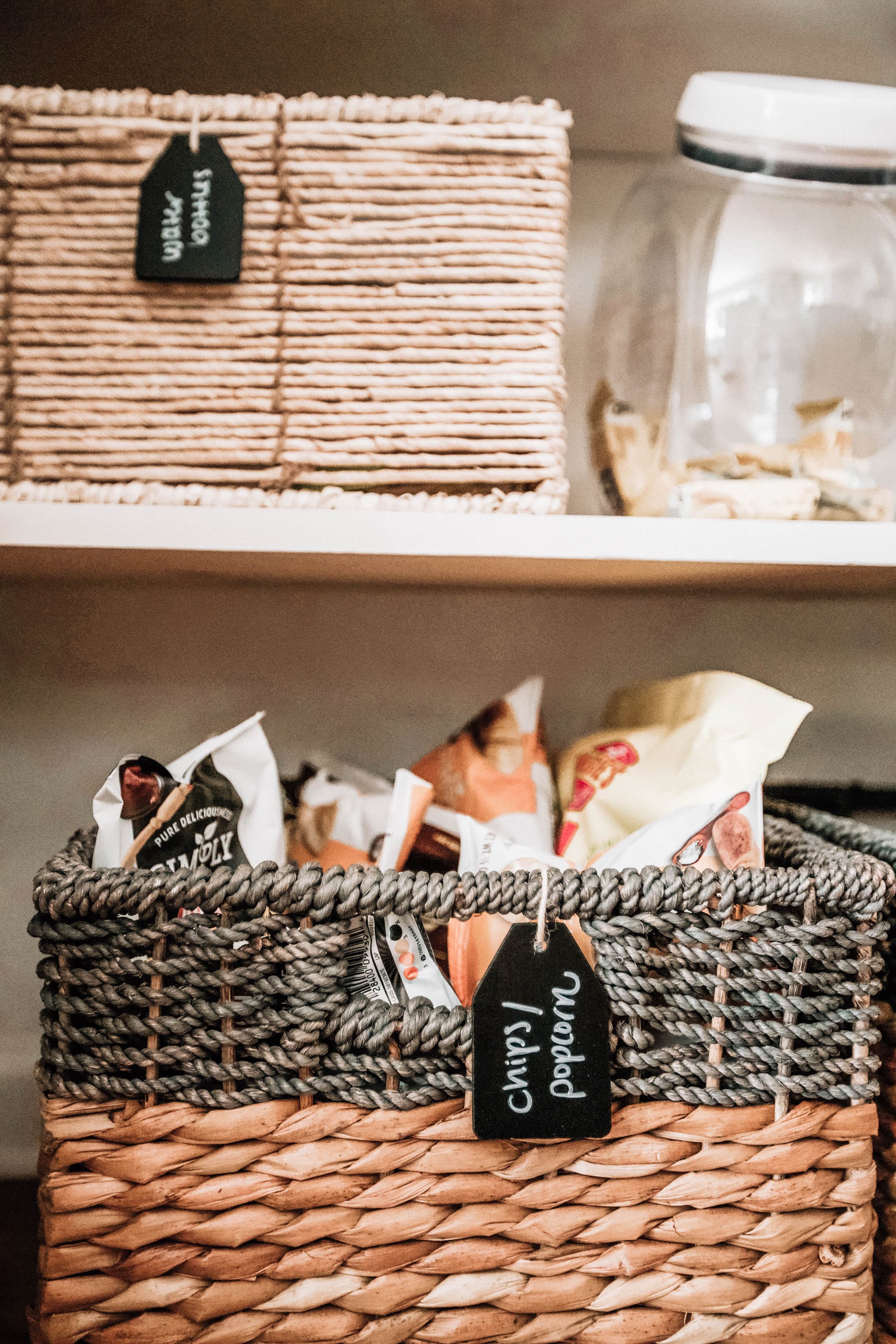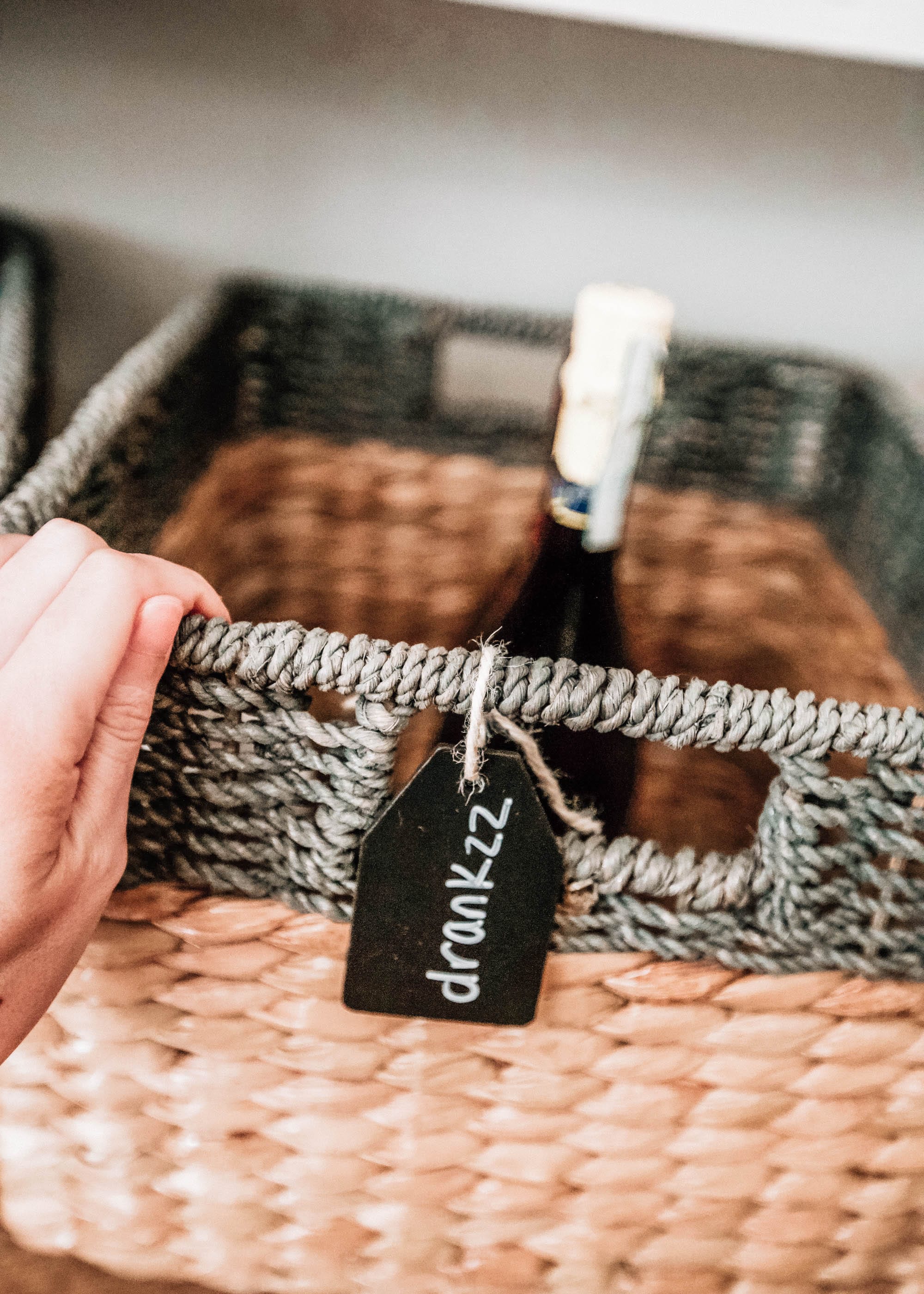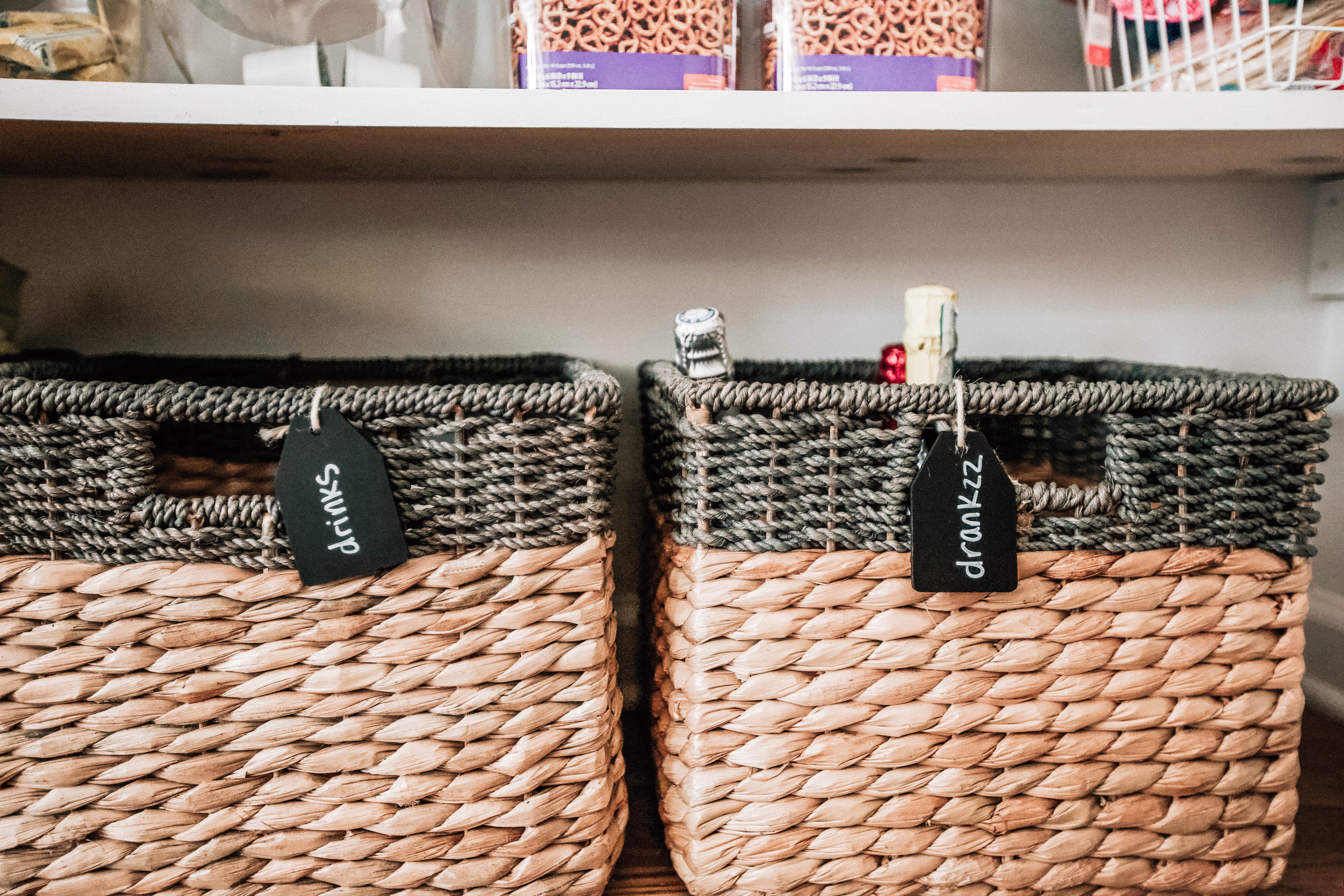 And lastly, a before pic!