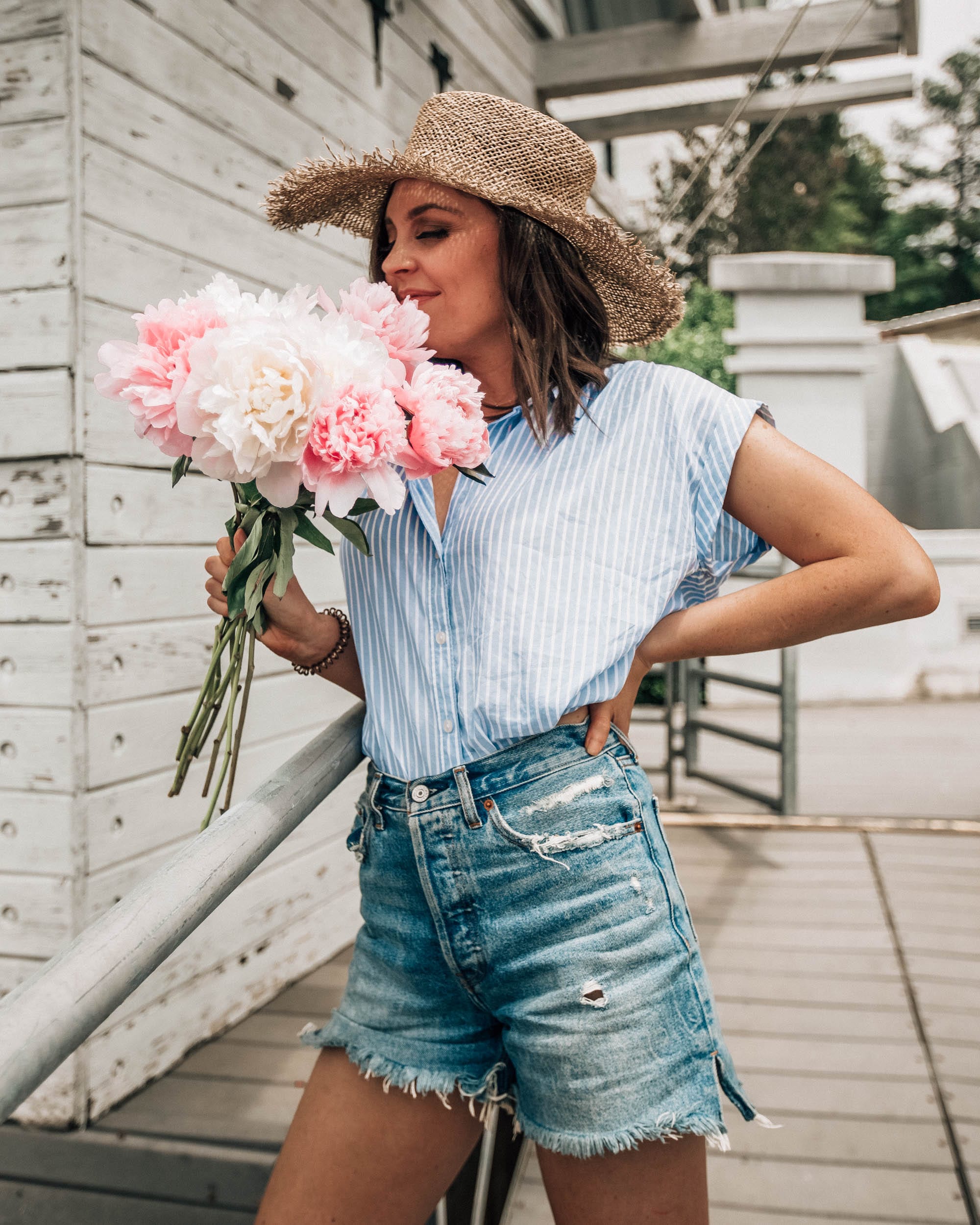 If you follow along on Instagram, you'll see that I frequently wear the same pieces over and over again. I've been pretty particular with my shopping lately and have wanted to build a summer wardrobe that is cute, easy, and efficient when getting ready. This specific wardrobe is definitely casual (mainly for weekends or if you work at home) but there are definitely some outfits that can be worn to a casual office (pants, skirt, tops). I've included each outfit below with all outfit details. I've been building this for a while now so hopefully most items are still in stock (and on sale!).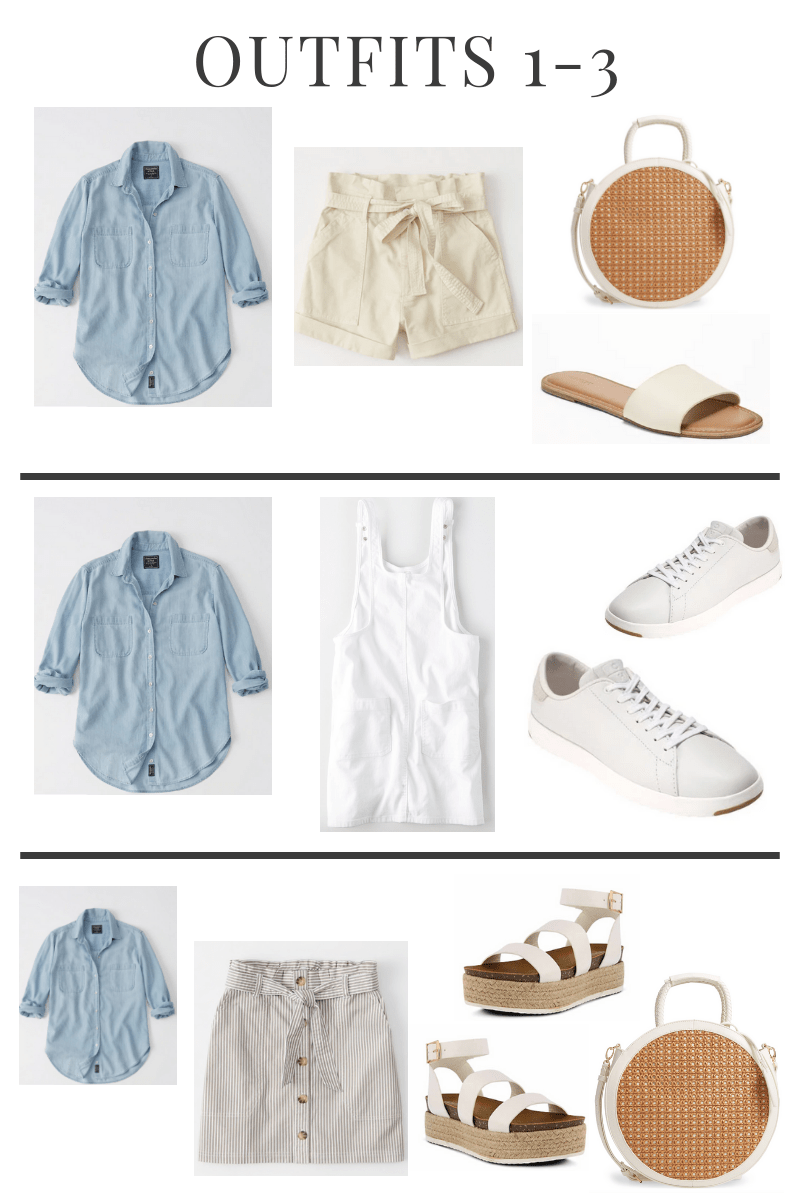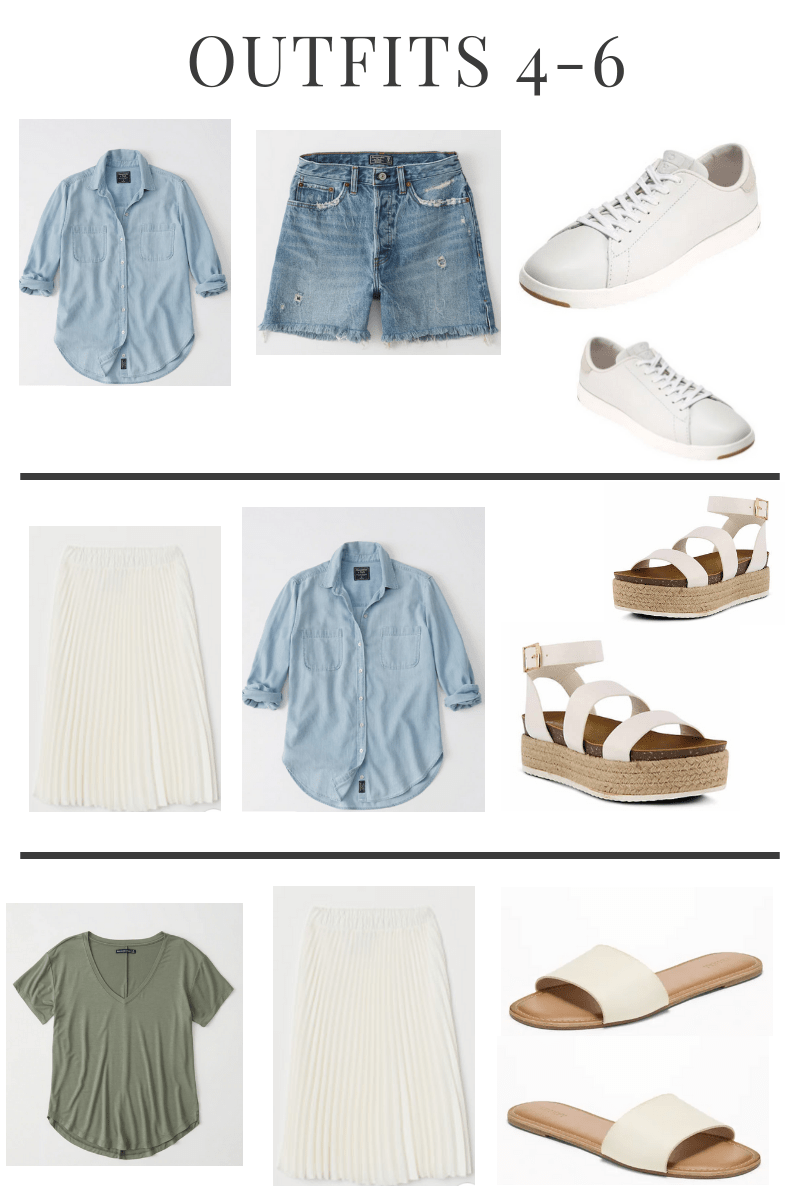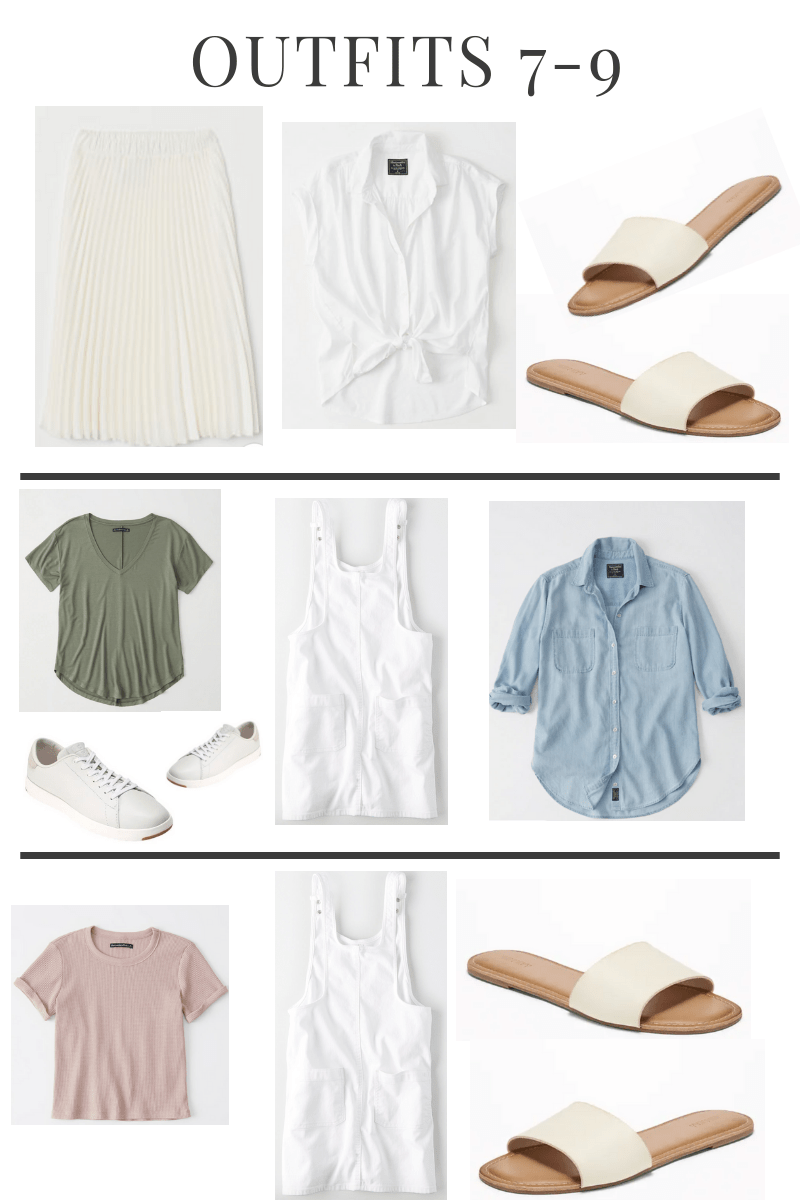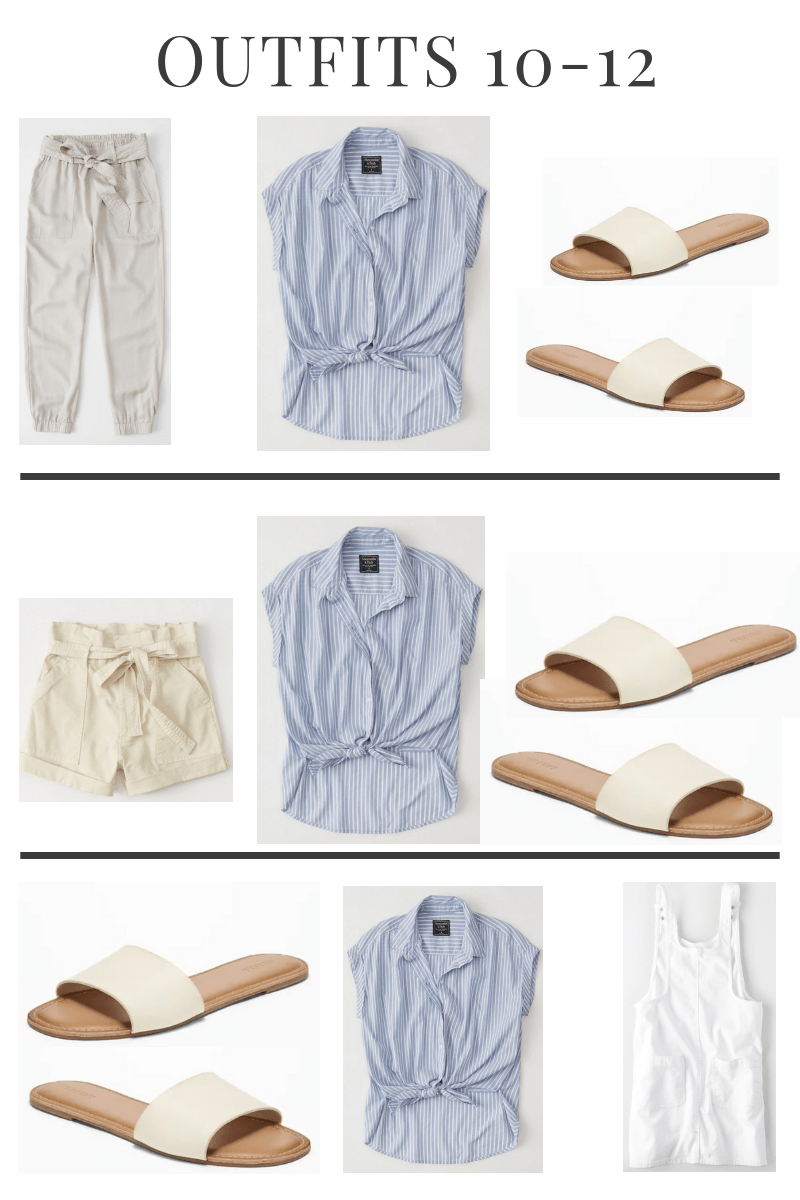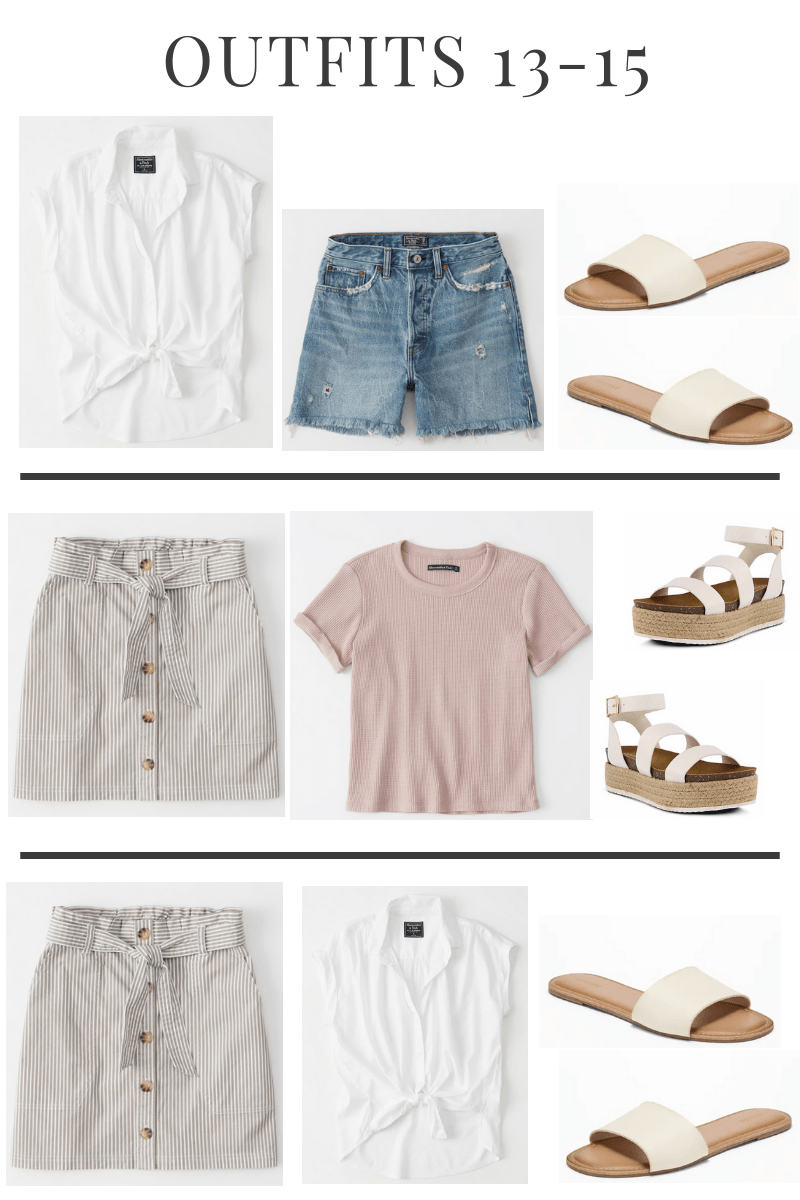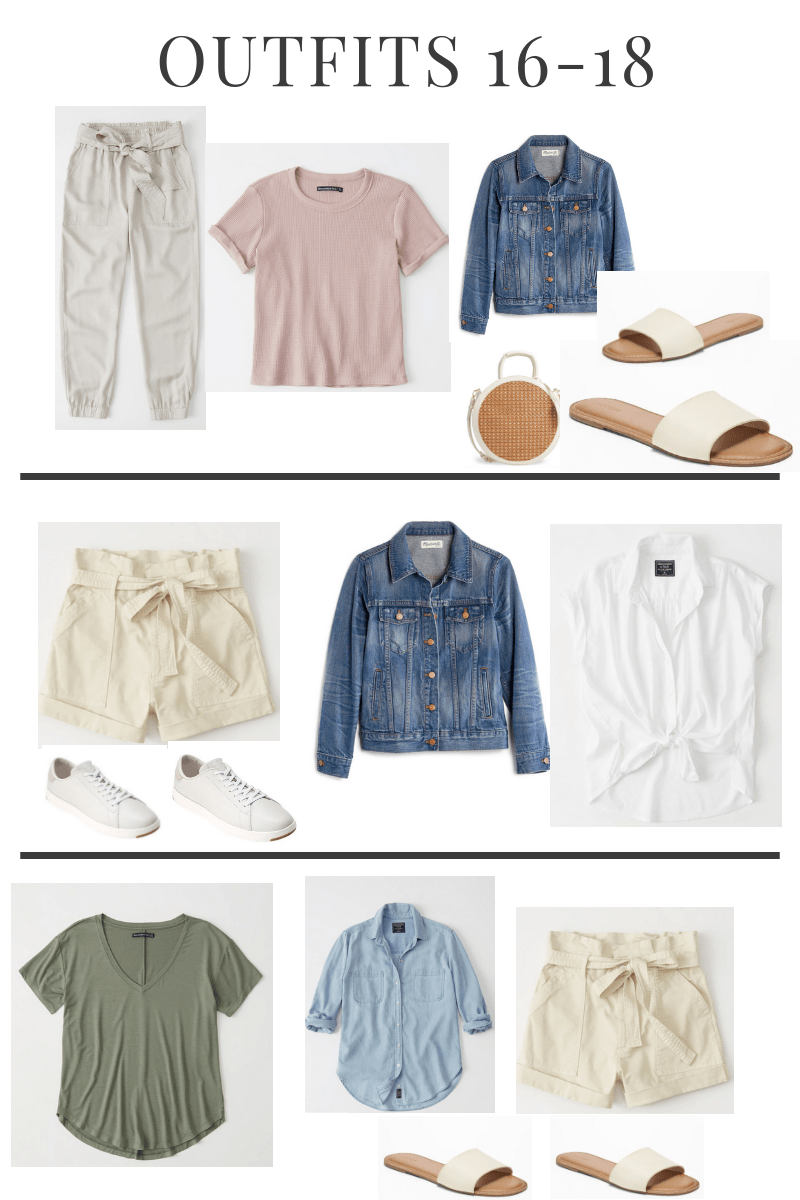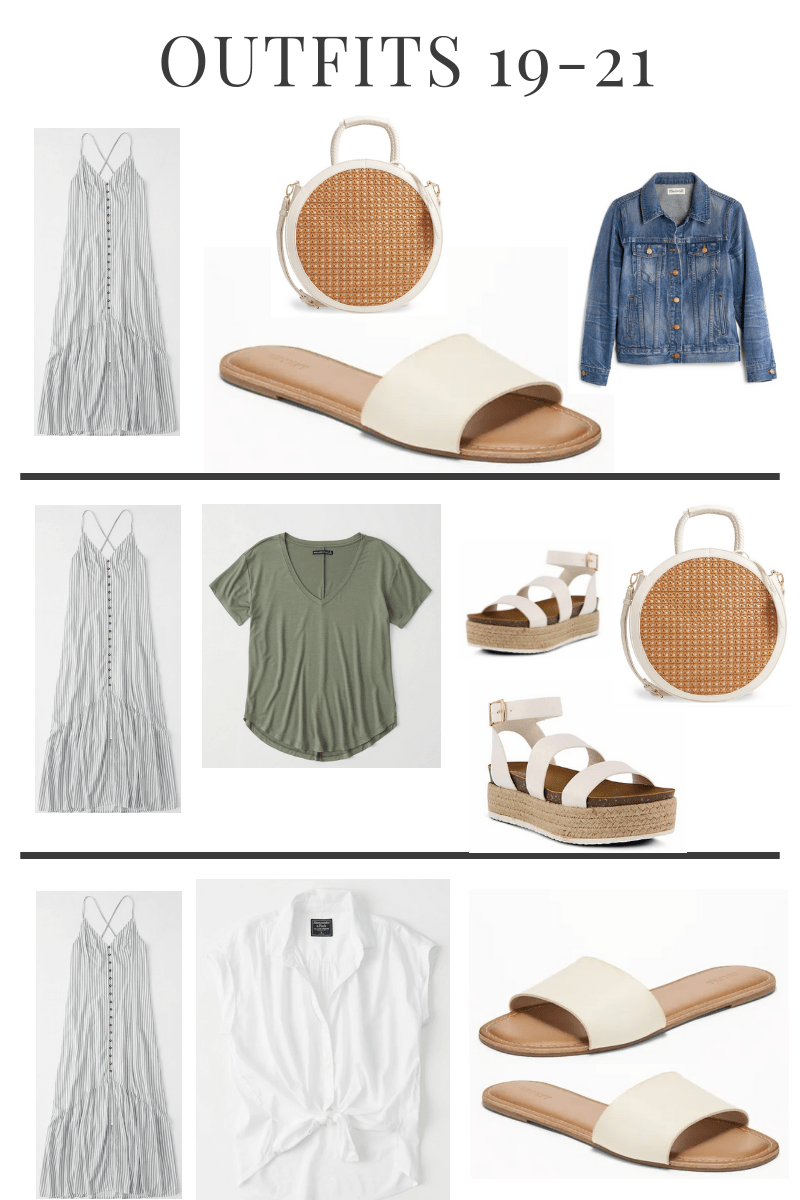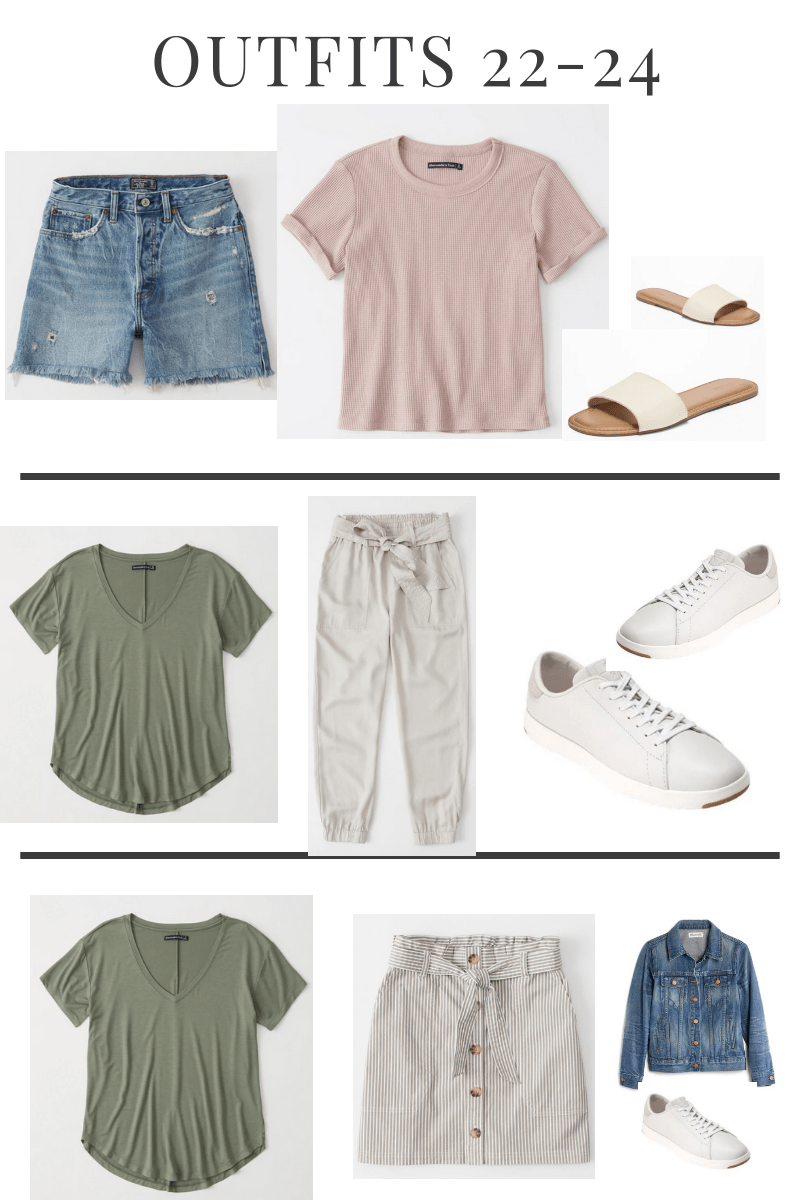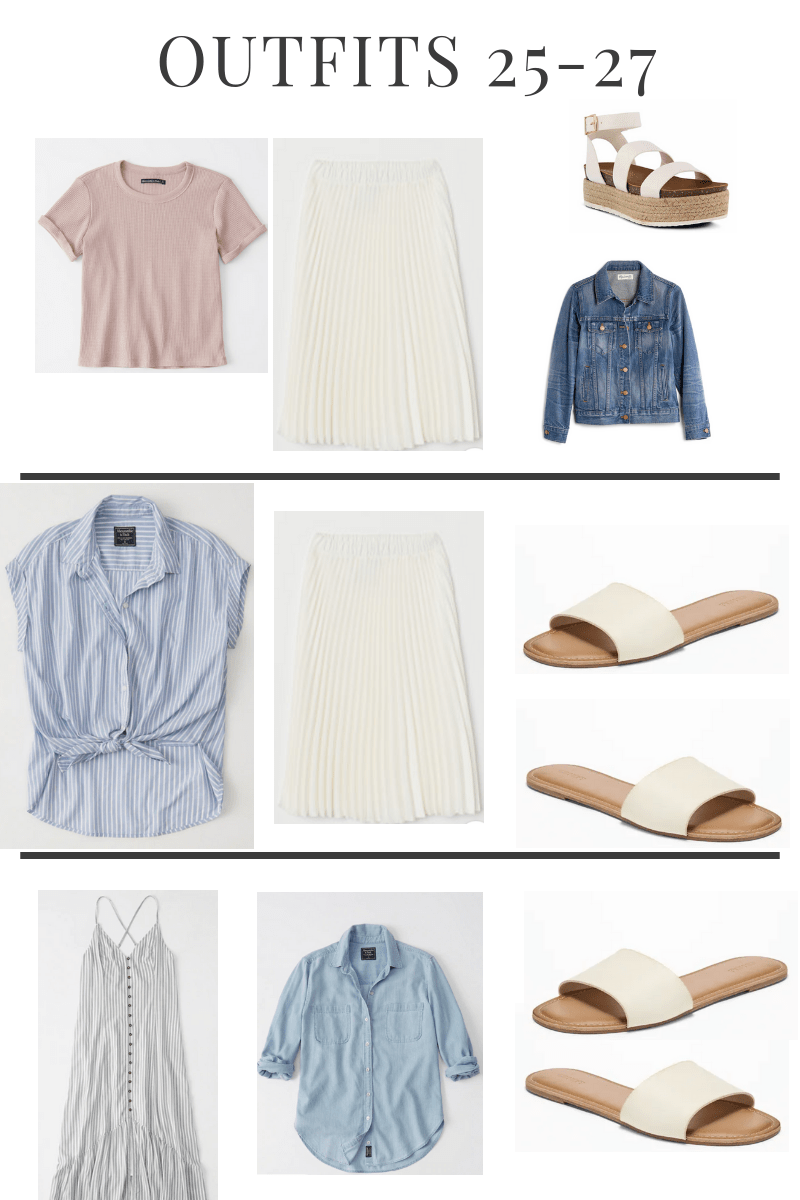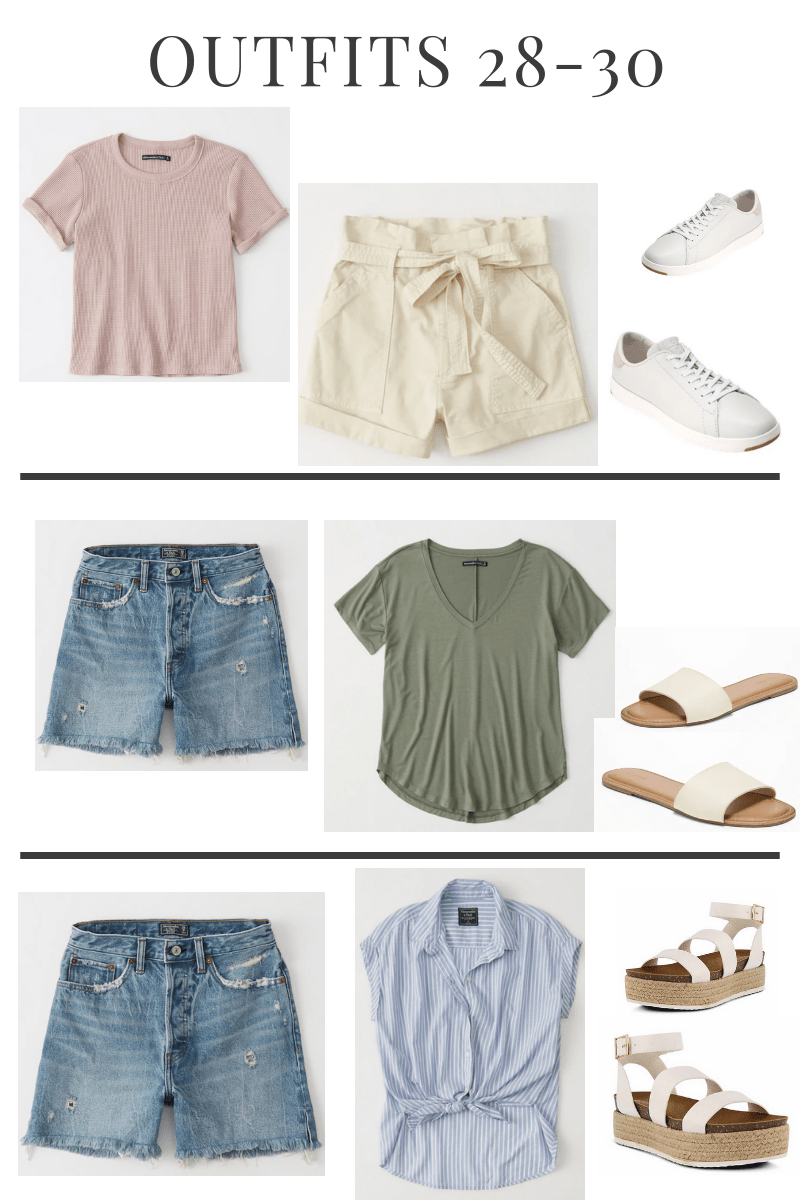 The 17 items consisted of the following:

STRIPED MAXI DRESS
Blue and white stripes are basically considered a "neutral" when it comes to summertime. You can layer other shirts over top of this maxi dress to make it look like a skirt and I've linked a few other great options below:

DENIM SHORTS
Denim shorts are a summer casual must-have and these are my favorite ones I've found. Wearing a 25 for reference.



STRIPED BUTTON DOWN SHIRT




BELTED JOGGERS (Grey or Khaki)