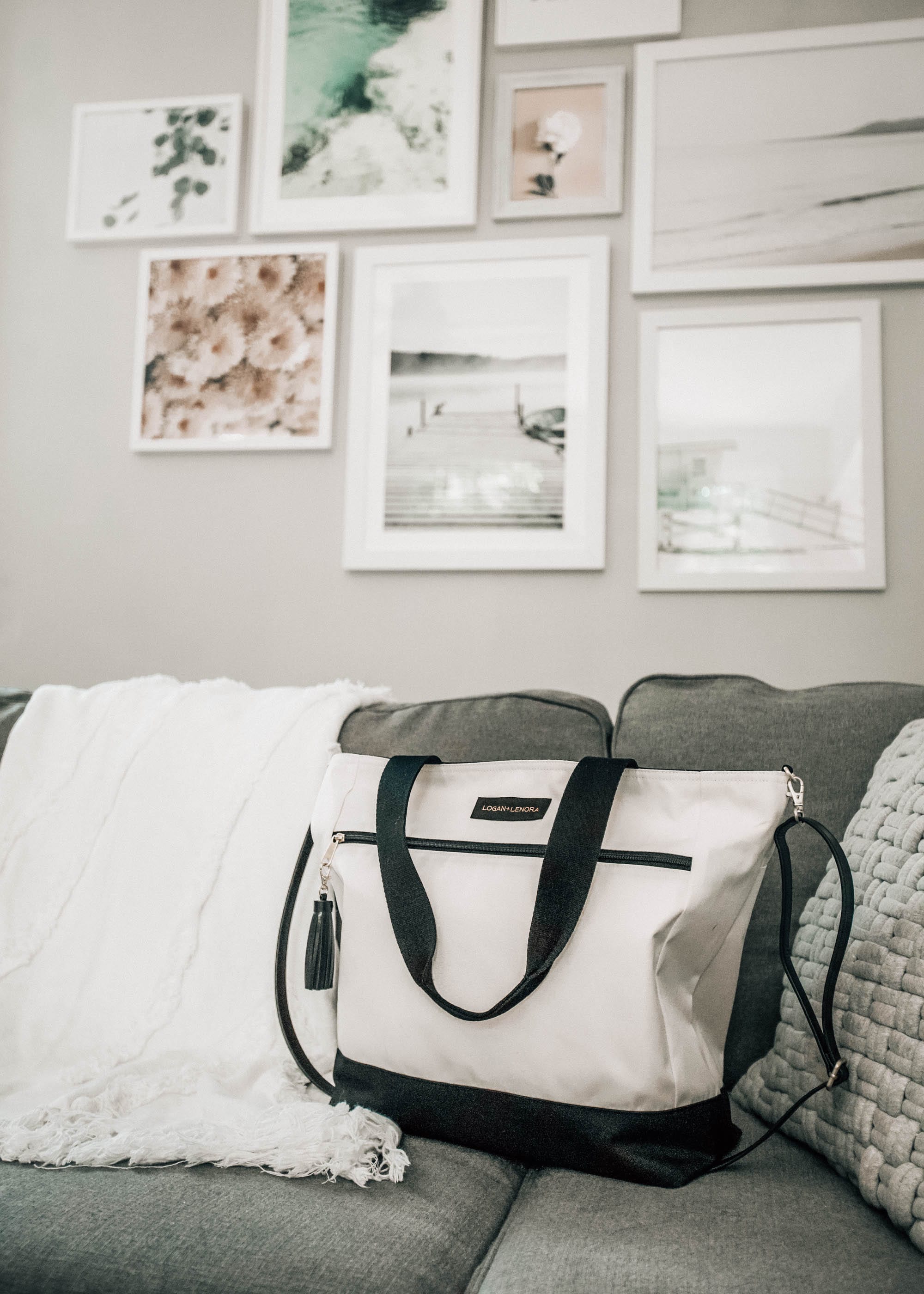 I'll be going on my first flight to Europe in a few weeks and I've started packing mentally. After a super quick trip to Chicago last week, it got me thinking of how I can ease the entire process of traveling because sometimes it can get uncomfortable and a little crazy. I rounded up a few items that have either totally changed my travel game or are in my cart for our next trip. If you have any items that have eased your traveling, let me know!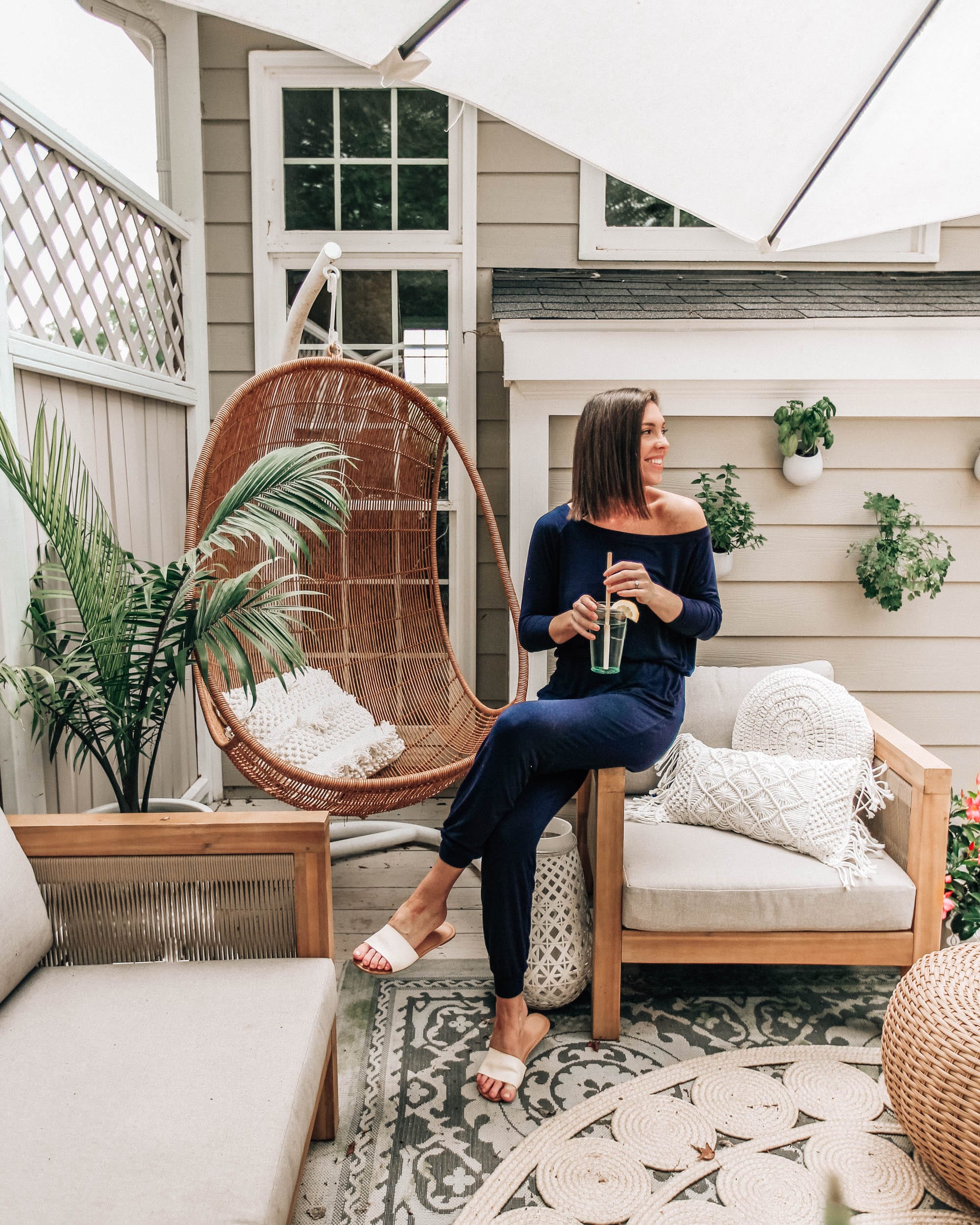 COMFORTABLE JUMPSUIT

I recently ordered this and this jumpsuit and they are life-changing. This one shown above is actually on sale today so, if you're interested, get it while sizes are in stock! IT IS THE BEST and so worth every penny. Dressing in a comfortable stretchy jumpsuit that is easy to get off and on is my favorite way to travel… basically, something that feels like pajamas that does look like it. I own these three jumpsuits and they all have my stamp of approval:


MACHINE WASHABLE & ZIPPABLE TOTE BAG

I recently was introduced to Logan and Lenora bags which are made of high quality performance materials in Denver and they're machine-washable with a waterproof inside and a water-resistant outside. When you're sliding your bags underneath seats on the plane, you want something that will be easy to clean and this is exactly that! I also love that it zips, has multiple compartments, and can slide on and off of a suitcase. For 15% off, use the code PRETTYINTHEPINES. They also have beach totes, weekender bags, pouches, and so much more.
TRAVEL BEAUTY KIT

I used to visit Target's travel-size section at the last minute and pick up whatever I could find to make due for my face wash, etc. These days, I can't travel without either my TULA travel kit or Bioclarity travel kit. Both are such great products with the Bioclarity being a little bit more affordable than the TULA; although if I had to go with one, I'd probably go with TULA. Both have a travel size cleanser, moisturizer, and a few other products with great ingredients that you can't find last minute in Target. No more settling when it comes to your travel skincare routine! For 20% off TULA, use the code SHELBY20. For Bioclarity, use PINES.

SILK EYE MASK

You never really know what the lighting situation will be when you're at your destination and I've learned to always bring an eye mask with me to help ensure I can get the best sleep as possible. Recently, I've splurged on the Slip brand pillowcase and eye mask and have no regrets… most luxurious feeling thing ever and has so many anti-aging benefits!
I've been using this exact hanging organizer for at least 3-4 years now and it's made traveling so much easier. You can use it to organize jewelry, toiletries, cosmetics, but I have always used it for my toiletries and make-up. There are so many compartments and it has held up so well… I was so happy to see it on Amazon Prime!
MOWELLEN'S INNER PEACE

Back in February, I used this before our flight to help with anxiety. If you've never used CBD oil, I would do some research and, if you're taking other medications, definitely talk to your doctor before taking because it can supposedly interfere with some meds. However, I used it and it 100000% helped get rid of any anxious feelings I had about traveling. I haven't used it since then but I still think about how surprised I was with how calm I felt. It may sound pricey but this bottle will last you a long, long time because you only use a drop or 2 at a time and you can mix it in with what you're eating or drinking. You can read reviews before ordering but I was impressed.
BLUETOOTH NOISE CANCELLING HEADPHONES

I've had a pair of Bose headphones since I was in college and I think they're definitely worth the splurge. My current ones aren't Bluetooth though so I'm in the market for a new pair and these are what I'm leaning towards.

LIGHTWEIGHT NEUTRAL SNEAKERS

For my past few trips, I've been wearing these lightweight white sneakers and I love them for their comfort and versatility. The only thing I would maybe change is that I wish they were slip ons to make it easier for going through security. Plus, once you arrive to your destination, you have a shoe that will go with hopefully several outfits. I've been eyeing these.

NECK PILLOW

For long flights, this is a must for me and I am still trying to find the best rated neck pillow out there because I 100% need it for our flight to Europe. If anybody knows, let me know!


This is a kit that our wedding planner gifted me a while back and I've kept it in my suitcase ever since! It's technically for brides but it includes ALL of the random things that you might need: advil, blister balm, bobbi pins, and so much more! There have been several times that I was so thankful I had it with me.