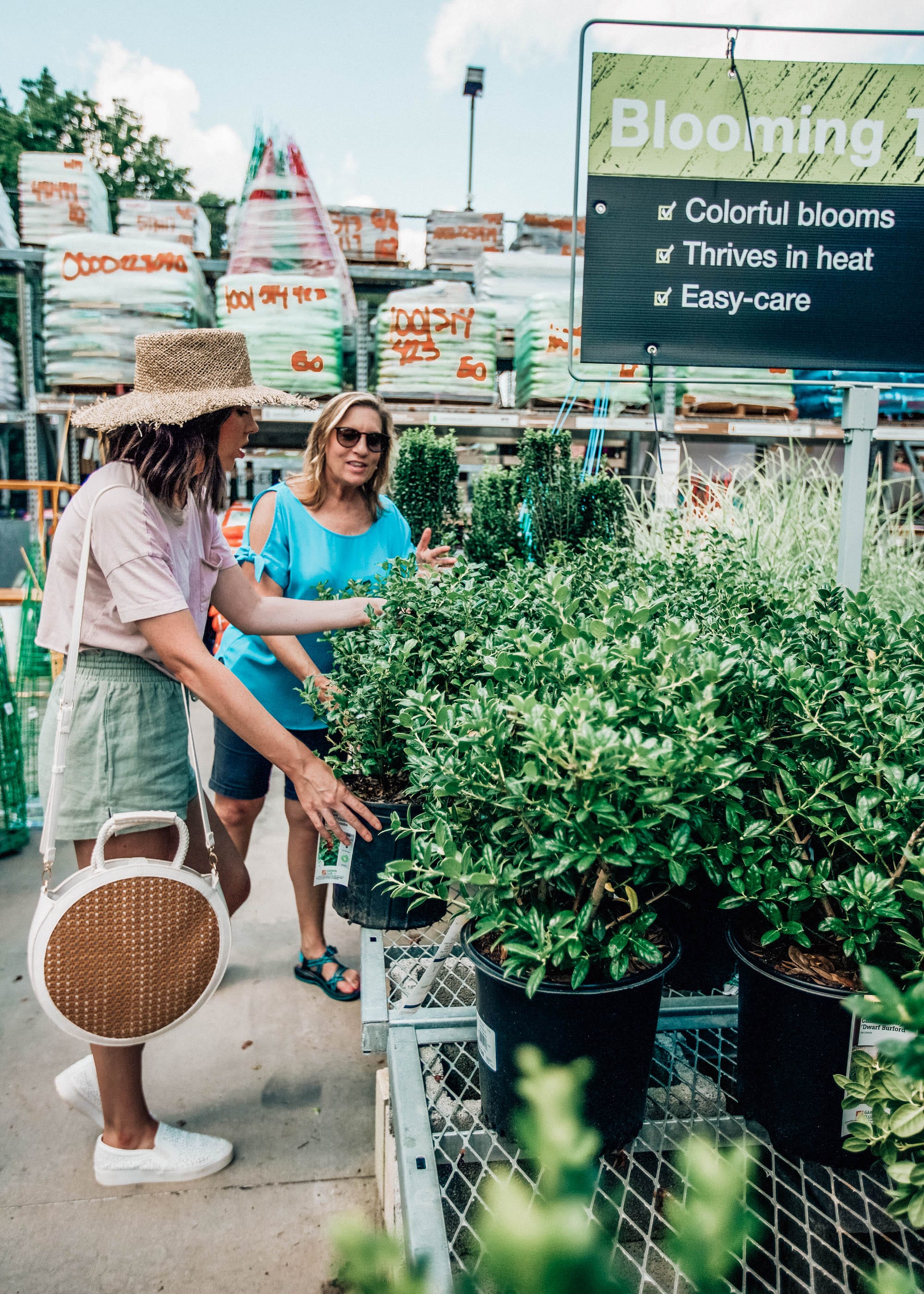 This post is in collaboration with Chase Freedom Unlimited.
I can't believe we're already so far into summer! Fall is already on my mind these days but I'm trying to soak in the last couple of months of summer and get as much done to our yard as possible. If you've been following along on Instagram or on the blog, I set a goal for myself a couple of months ago to learn more about landscaping, gardening, and turn our backyard into an oasis one plant project at a time. I will be documenting the entire journey on here and what resources I use to help us reach that goal. So far, I've completed the book Southeast Home Landscaping which has taught me SO much, mapped out what we would like for our backyard to look like, selected some plants and where they will go, and booked a visit to my all-time favorite botanical garden in the next couple of months for more fine gardening and garden decor inspiration. I'm collaborating with Chase Freedom Unlimited, so that I'm always earning while getting closer to my goal. My cash back credit card allows me to earn 1.5% cash back on every single purchase.

The first step of this goal was education focused. I purchased some landscaping books a while back where I learned about what types of bushes and flowers grow the best in our zone. After learning more about specific plants that would thrive in the Southeast and reviewing a portfolio of landscaping designs, TJ and I mapped out a few different upcoming projects including: planting climbing roses against our back fence, growing climbing jasmine vines along our privacy fence, building stone paths leading from our gate to the patio, and eventually, growing grass back there which will be our biggest challenge. Since we're earning on every purchase with Chase Freedom Unlimited, we've been able to plan a few extra bonus projects as well including an arbor and a class at my favorite botanical garden.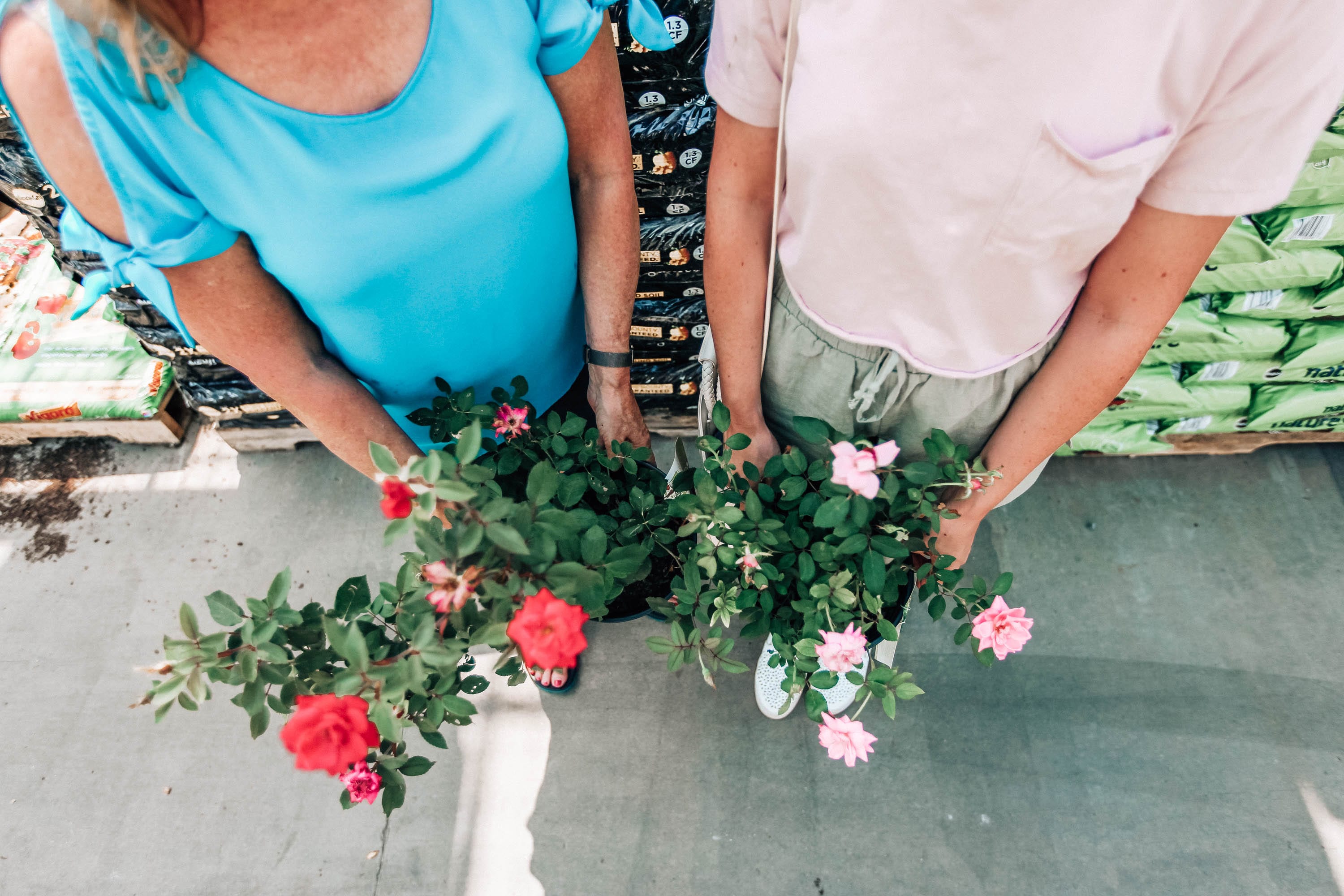 I've also been soaking up all the plant knowledge I can like a sponge and went plant shopping with my mom last weekend. I'll have to share her landscaping sometime soon, but her yard is beautiful and she's so knowledgeable when it comes to landscaping. We picked up a few of my personal favorite, pink Crape Myrtles, to plant alongside our deck, along with a few more roses.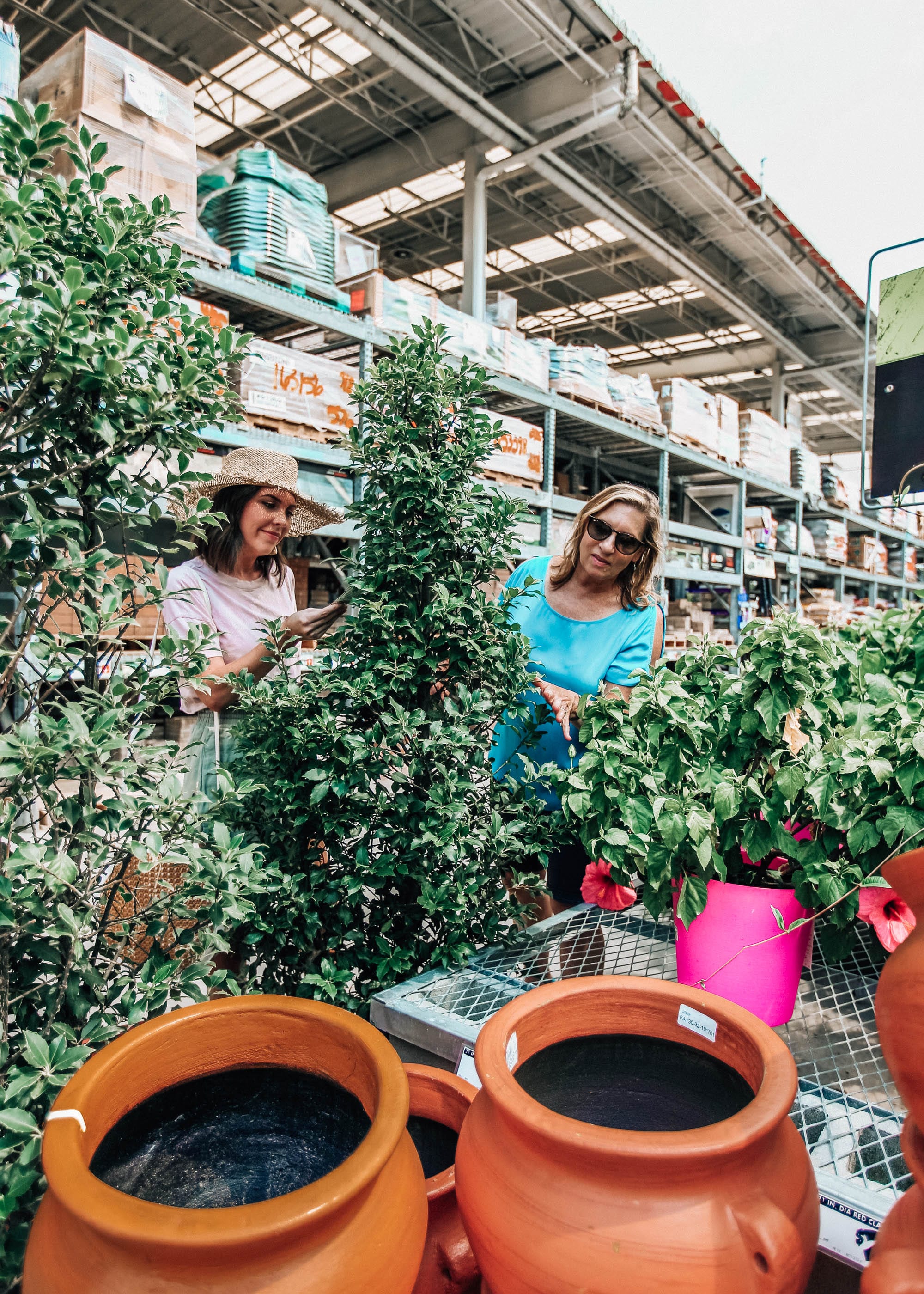 July was a big month of travel, which was great for more gardening inspo, but I'm also excited to share our jasmine, roses, and arbor in the next few weeks! Hopefully we'll see a lot more growth between now and then which will make for some great before and after photos!