This post is in collaboration with Chase Freedom Unlimited.

It was quite hot in NC this past July. We knew the weather would affect our landscaping efforts last month, so instead we focused on a couple of trips. In case you missed it, I shared more details about our landscaping plans in this post. We escaped to the South of France where I happened to find loads of inspiration for our yard, complete with climbing flowering vines, stone paths, and more. We don't travel too often (and that was my first trip to Europe!) but when we do, I love exploring cute towns and finding design ideas that we can take back home with us.

Before we get to the inspiration, I wanted to share an update on our arbor! I was able to order an arbor to go right in front of our gate (thanks to our Chase Freedom Unlimited cash back credit card!) and I snapped some photos right after we built it and purchased a new crepe myrtle to go right beside it. We have since planted some climbing roses around it so that they can grow over the arbor (they're growing quicker than I thought and will share photos soon!).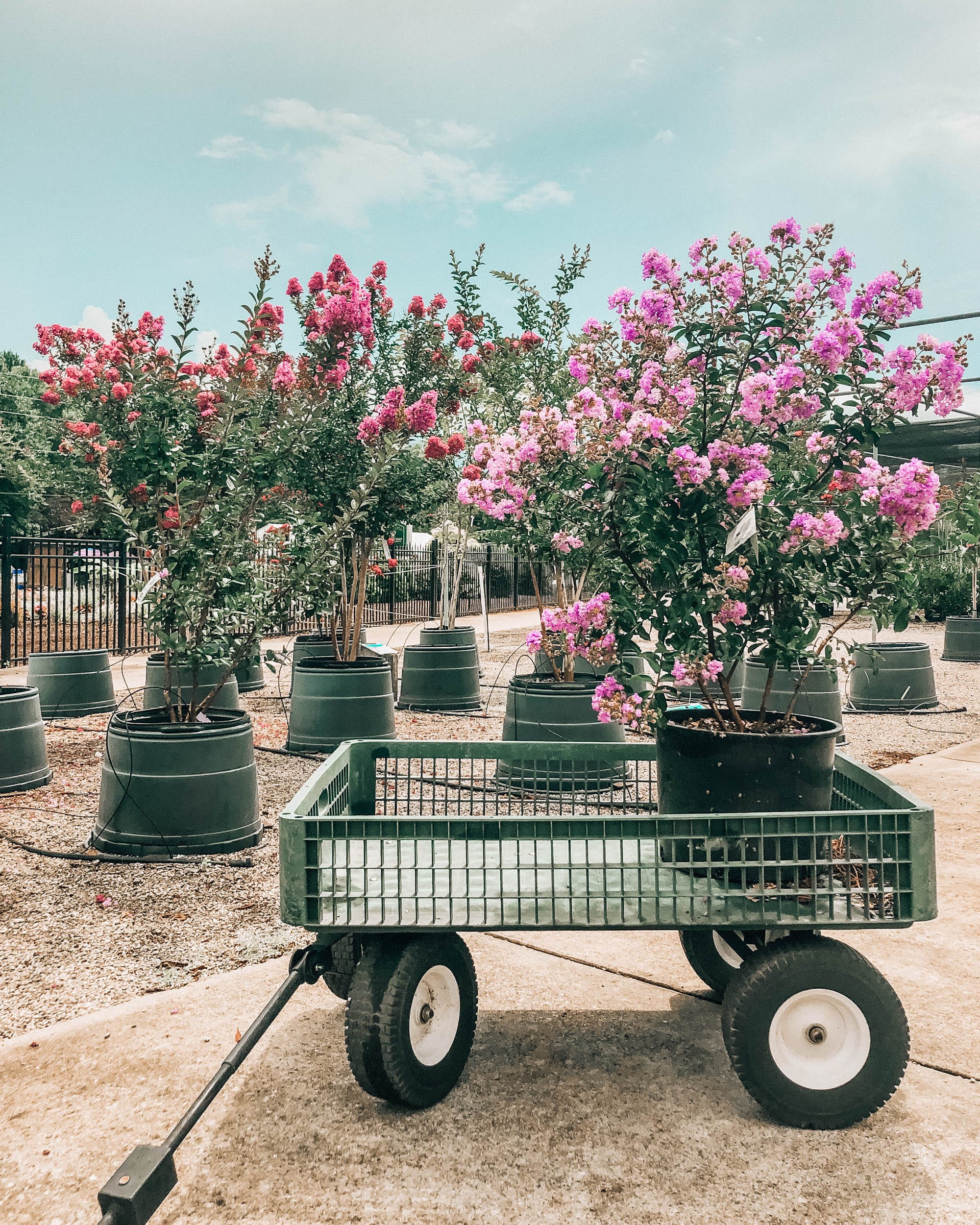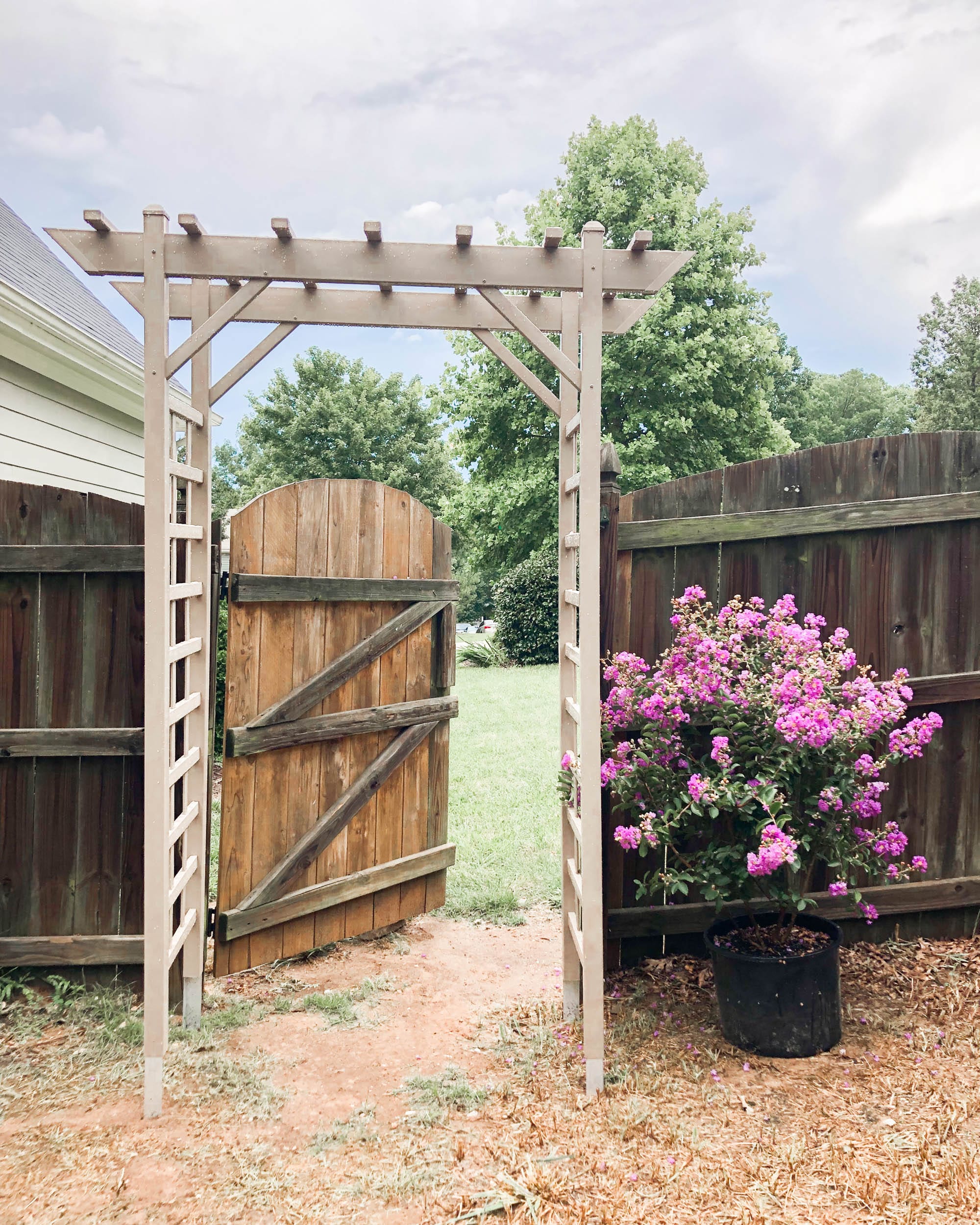 When we came home from France, the crepe myrtle was sadly no longer in bloom, but our jasmine vines had grown a lot! We planted three jasmine plants alongside our deck's privacy wall and hope to create some sort of trellis design for them to grow up the wall.
So, to summarize our landscaping projects on the horizon (when it's not 100 degrees):
Build a small trellis on our deck privacy wall for our jasmine (completed)

Plant climbing roses around our arbor and more along the back fence (in progress)

Create a stone path from the arbor to our patio

Design a new and replace/move old fire pit.

Grow grass everywhere else



Now for some inspiration photos from our travels: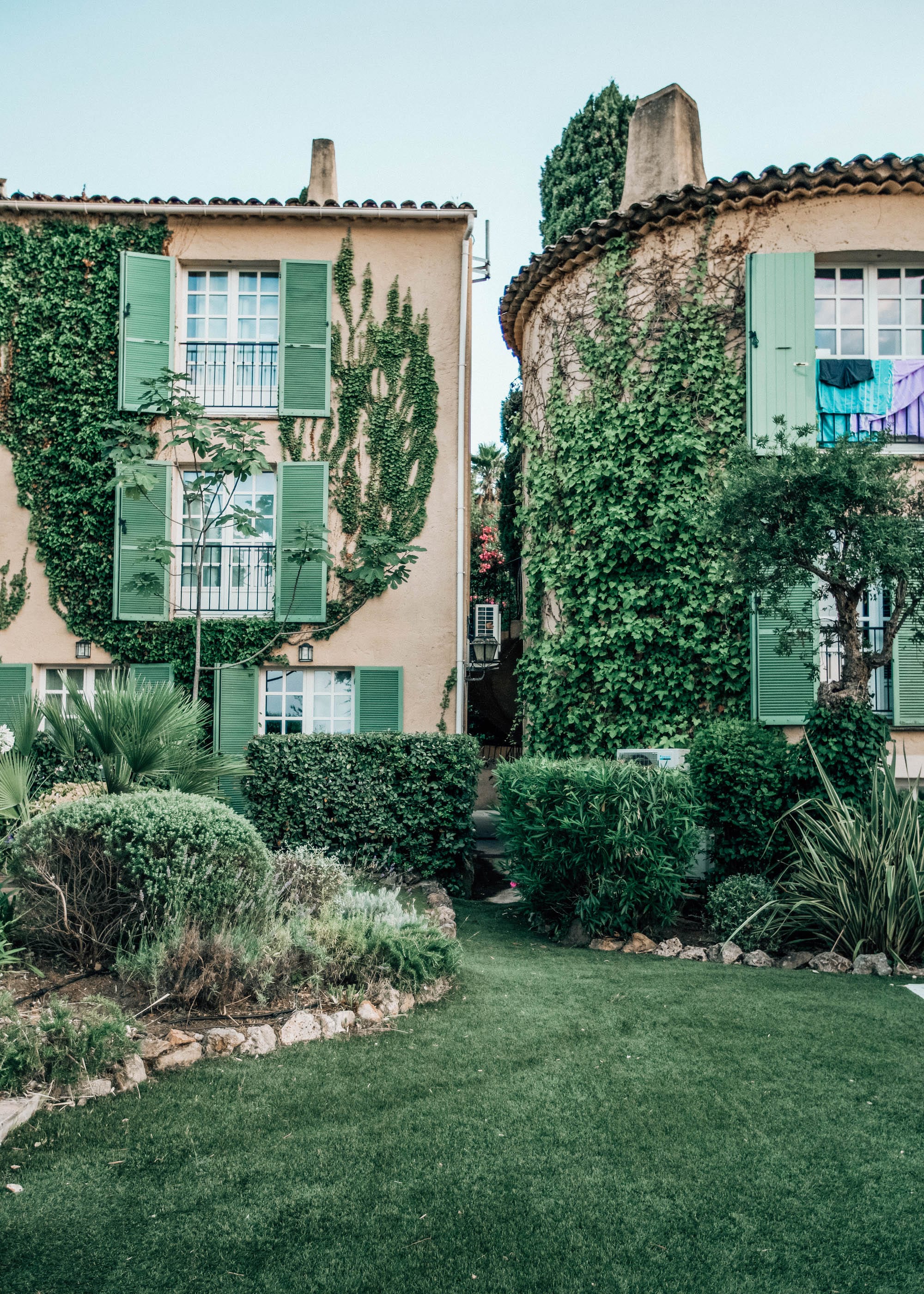 This was behind the hotel we stayed in when we visited St. Tropez in France. The landscaping around this property was beautiful. I was especially inspired by this back-yard area, the ivy climbing up the walls, and the grass area with rock borders. I don't particularly love the look of our fence, so I'd love to find some sort of ivy that does well here and could climb along the fenced area near the gate and arbor like this one.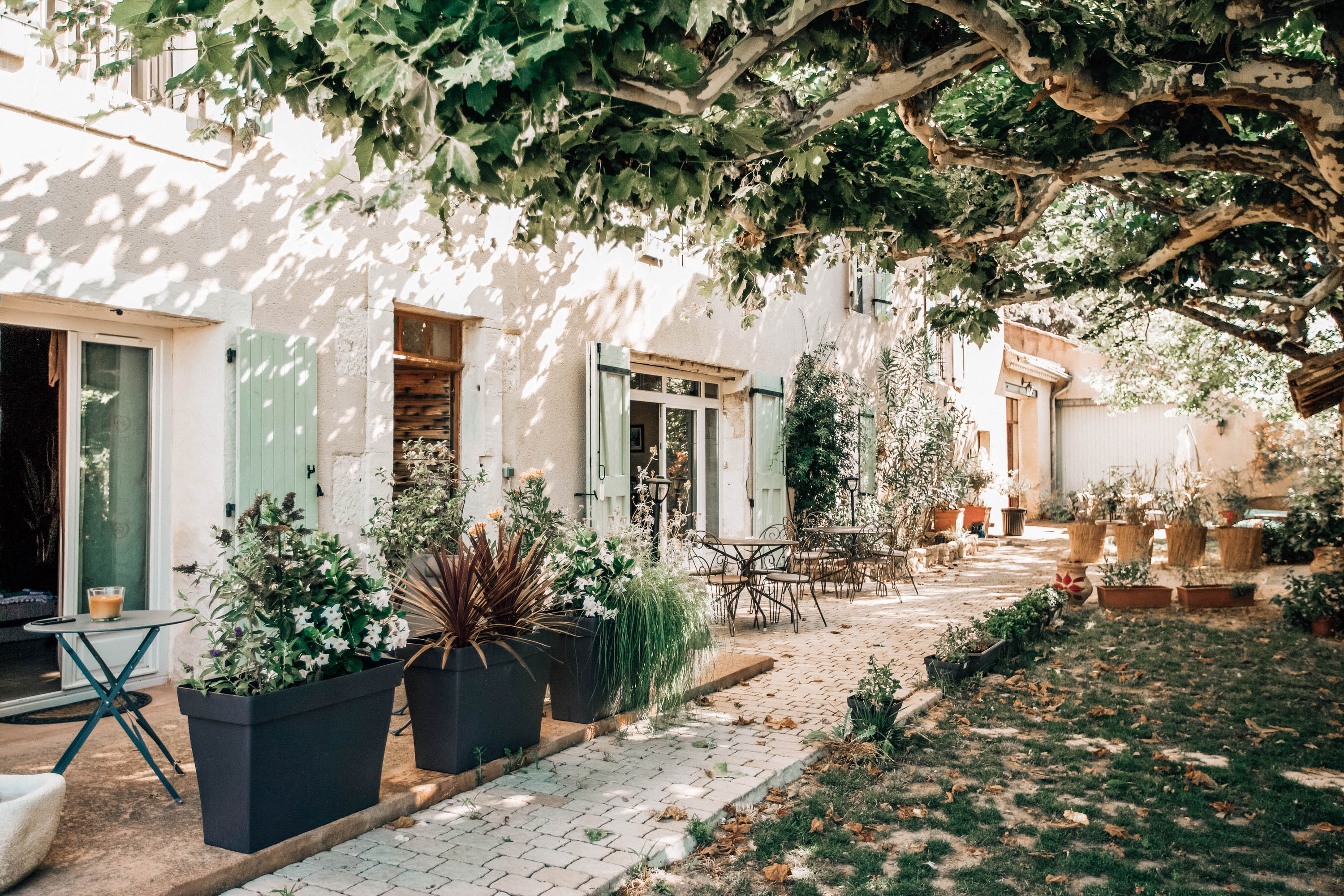 Our second stop had huge planters everywhere to serve as patio privacy and it has me inspired to do the same with our patio. Right now, we have neighbors that can look onto our patio from their porch, so having planters like these would be a great way to give us a little bit more privacy while adding even more plants.

Another example I found of 3 huge planters: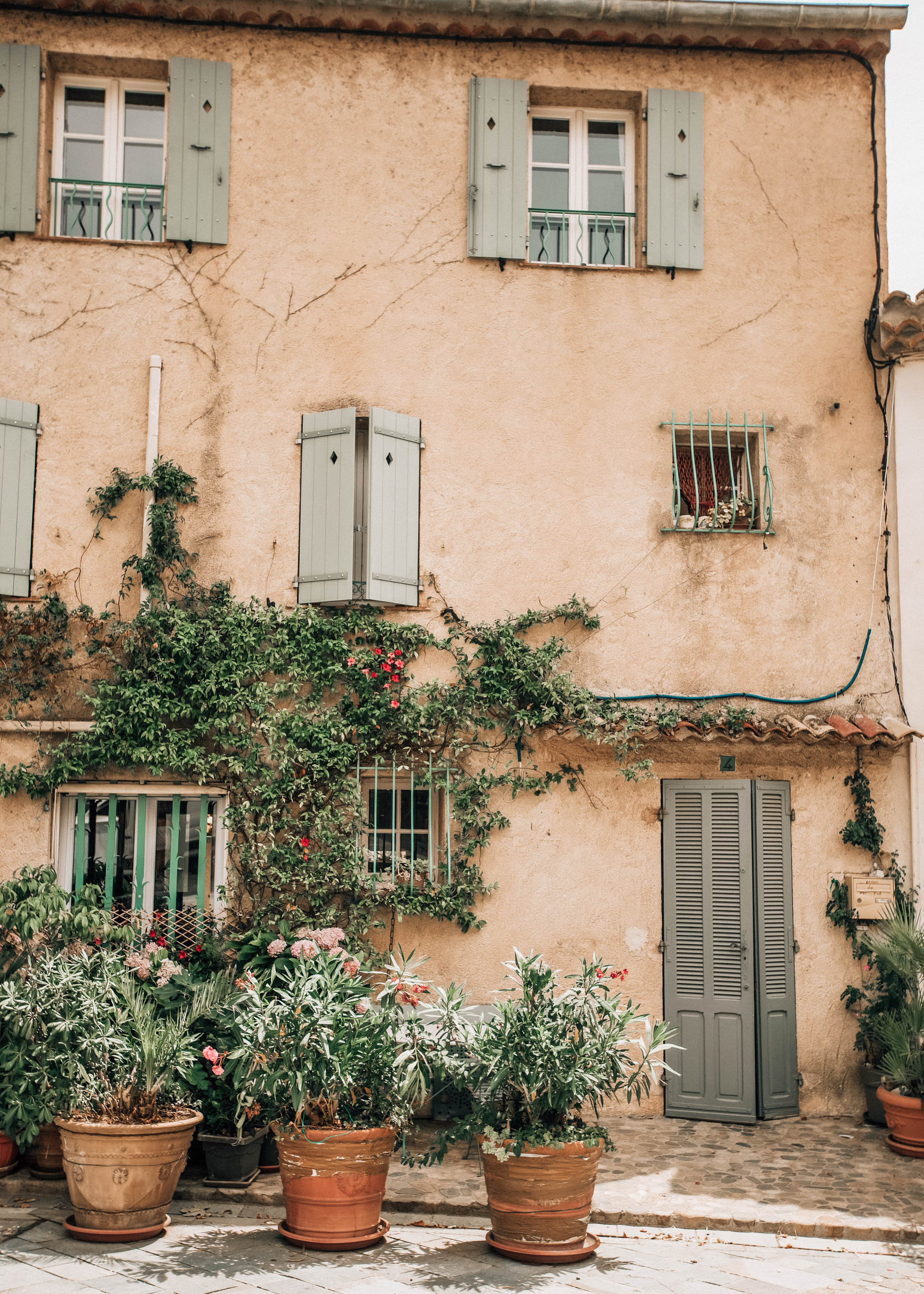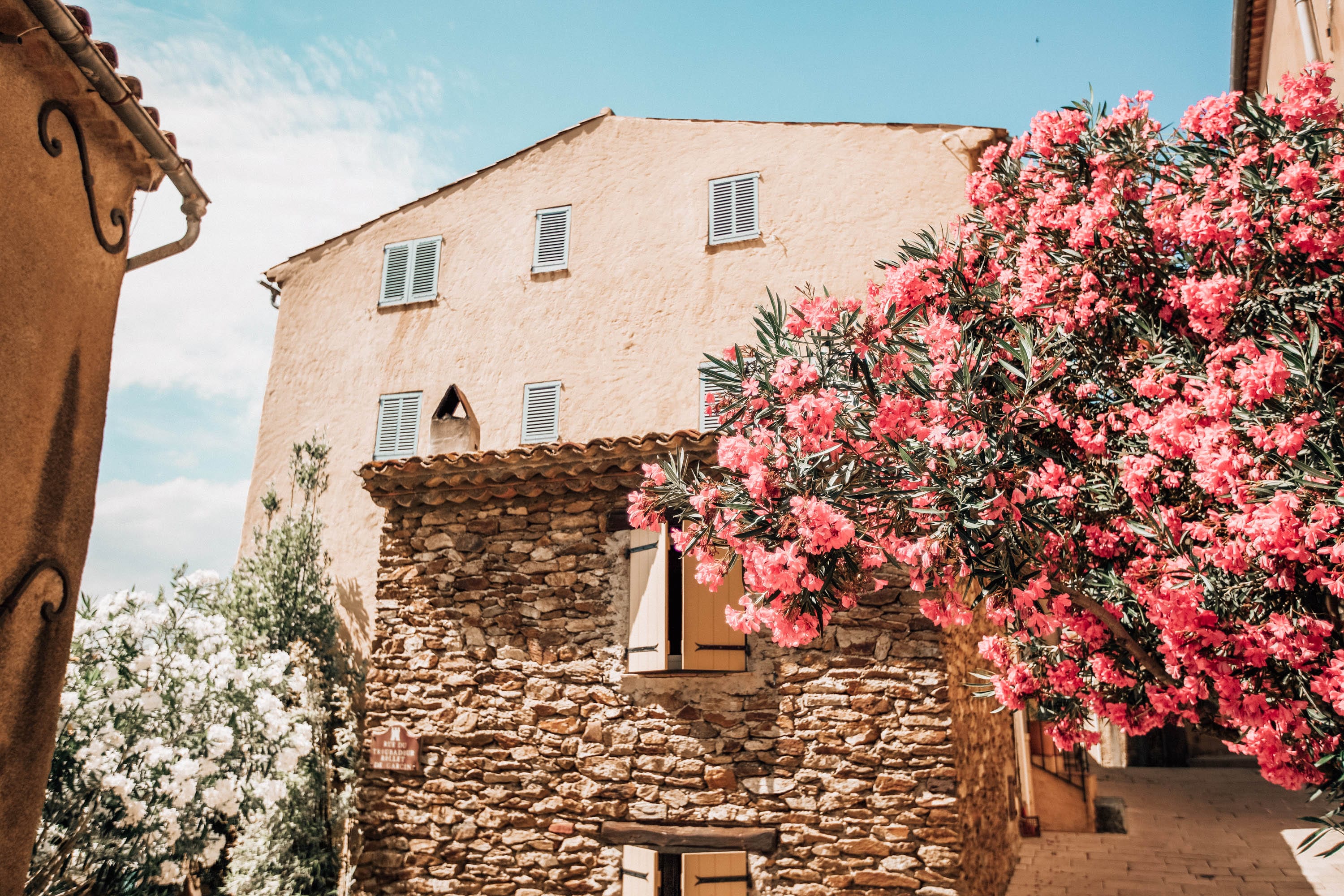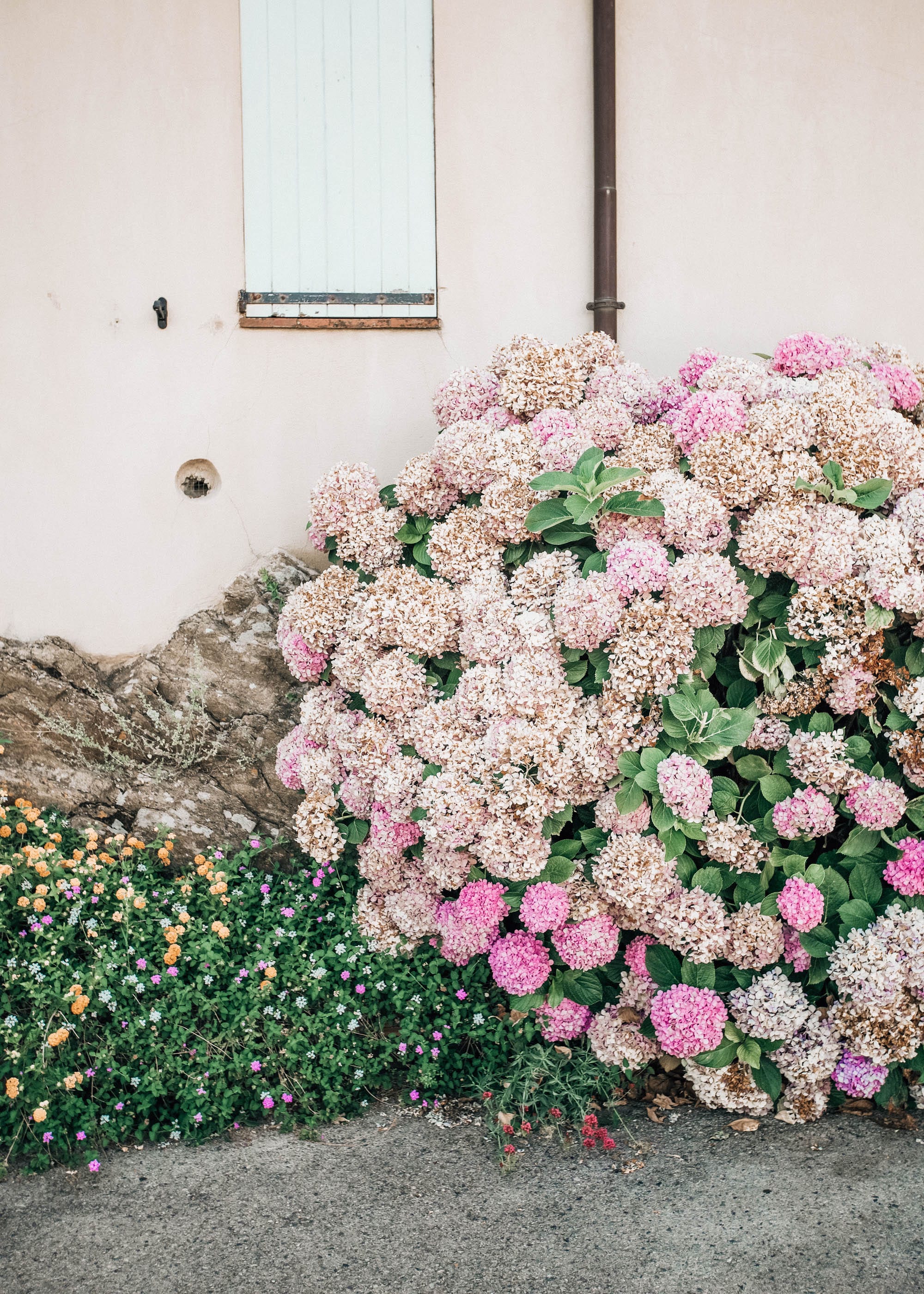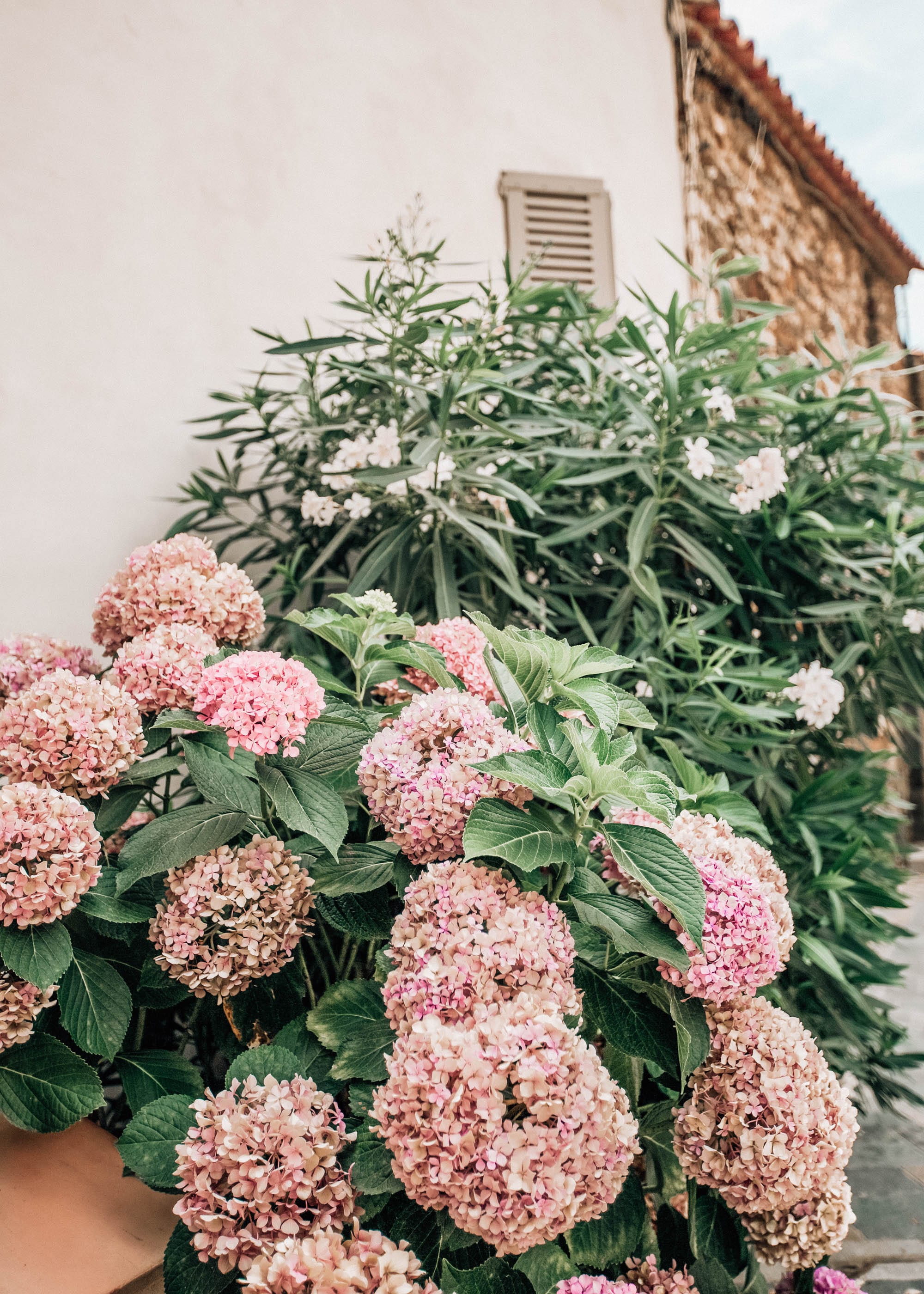 So many hydrangeas all throughout the villages!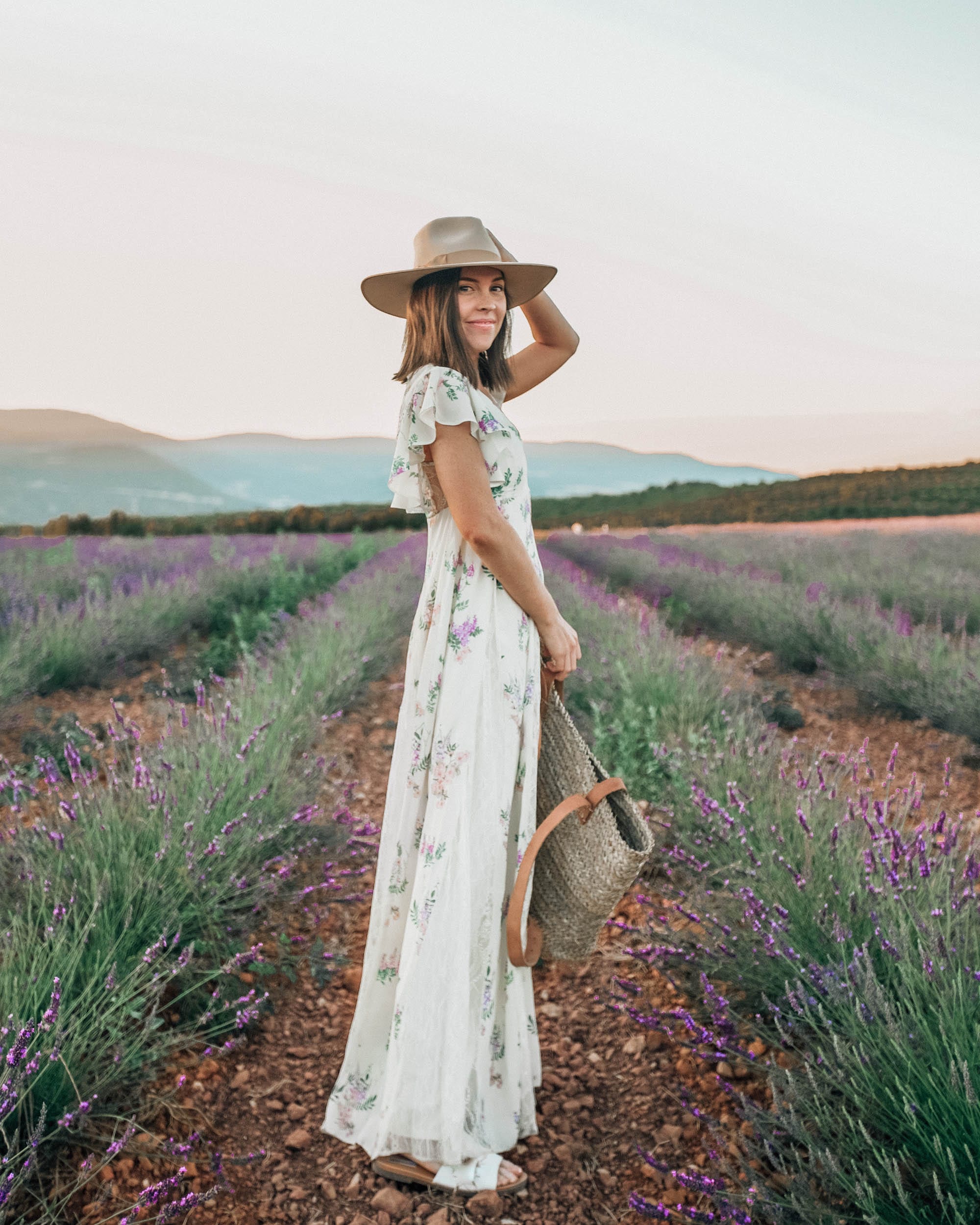 We drove around the countryside in Provence and it had me endlessly inspired to try and grow lavender. I even have enough cash back to pay for a few plants. I love that with Chase Freedom Unlimited, you're always earning cash back, no matter the purchase (hence the name "Unlimited").

Our next stop was an Airbnb in a small town outside of Nice and the landscaping was a complete dream!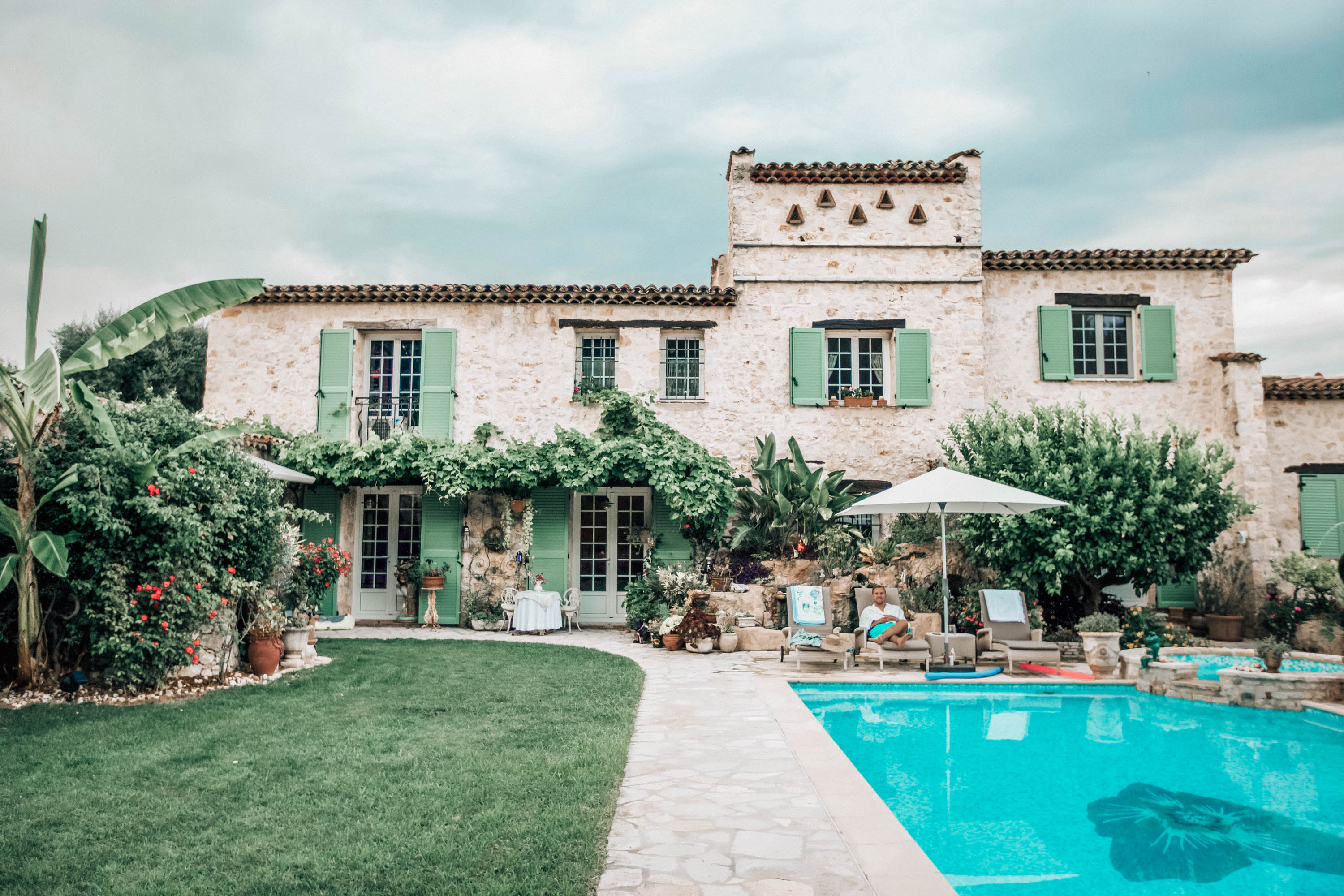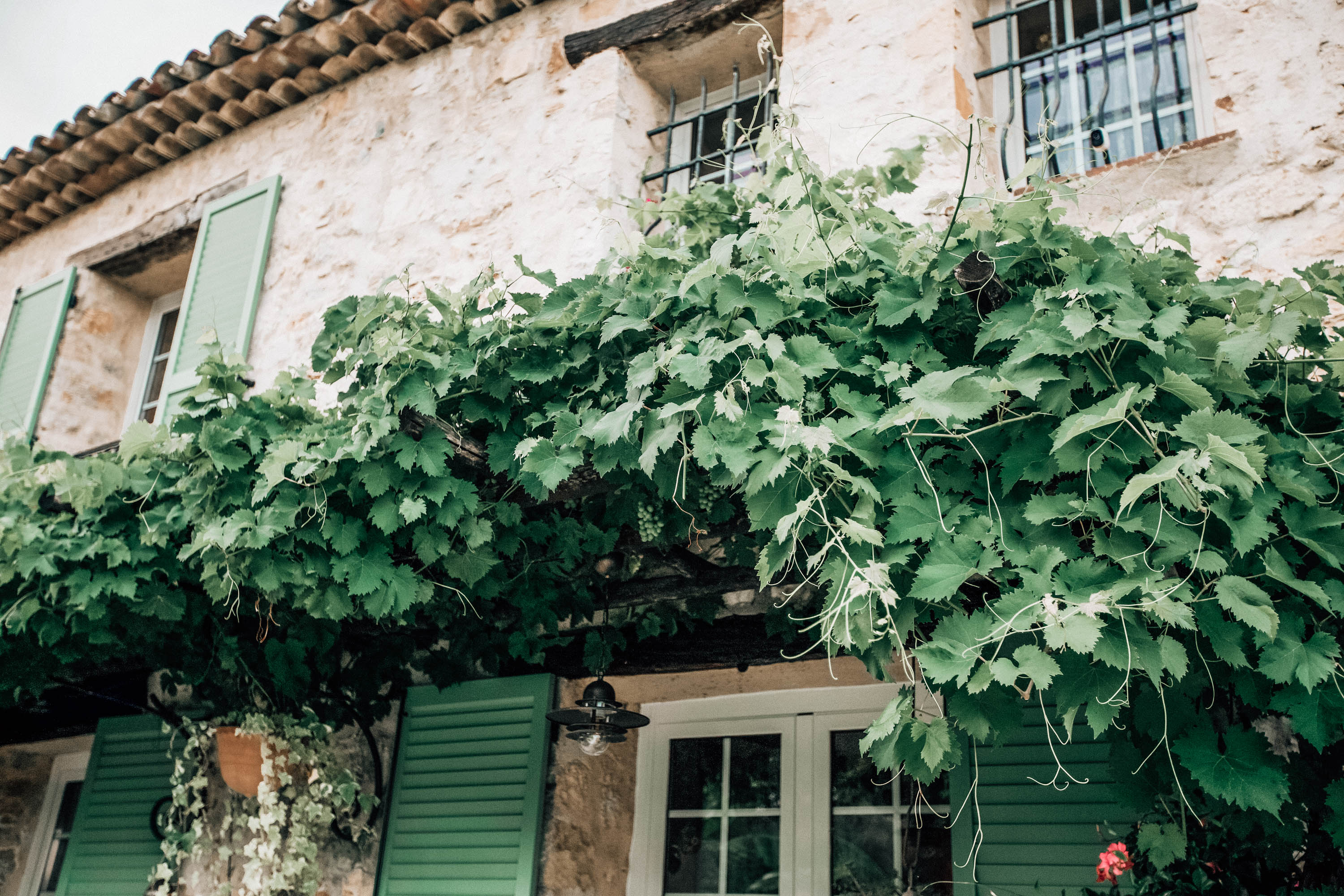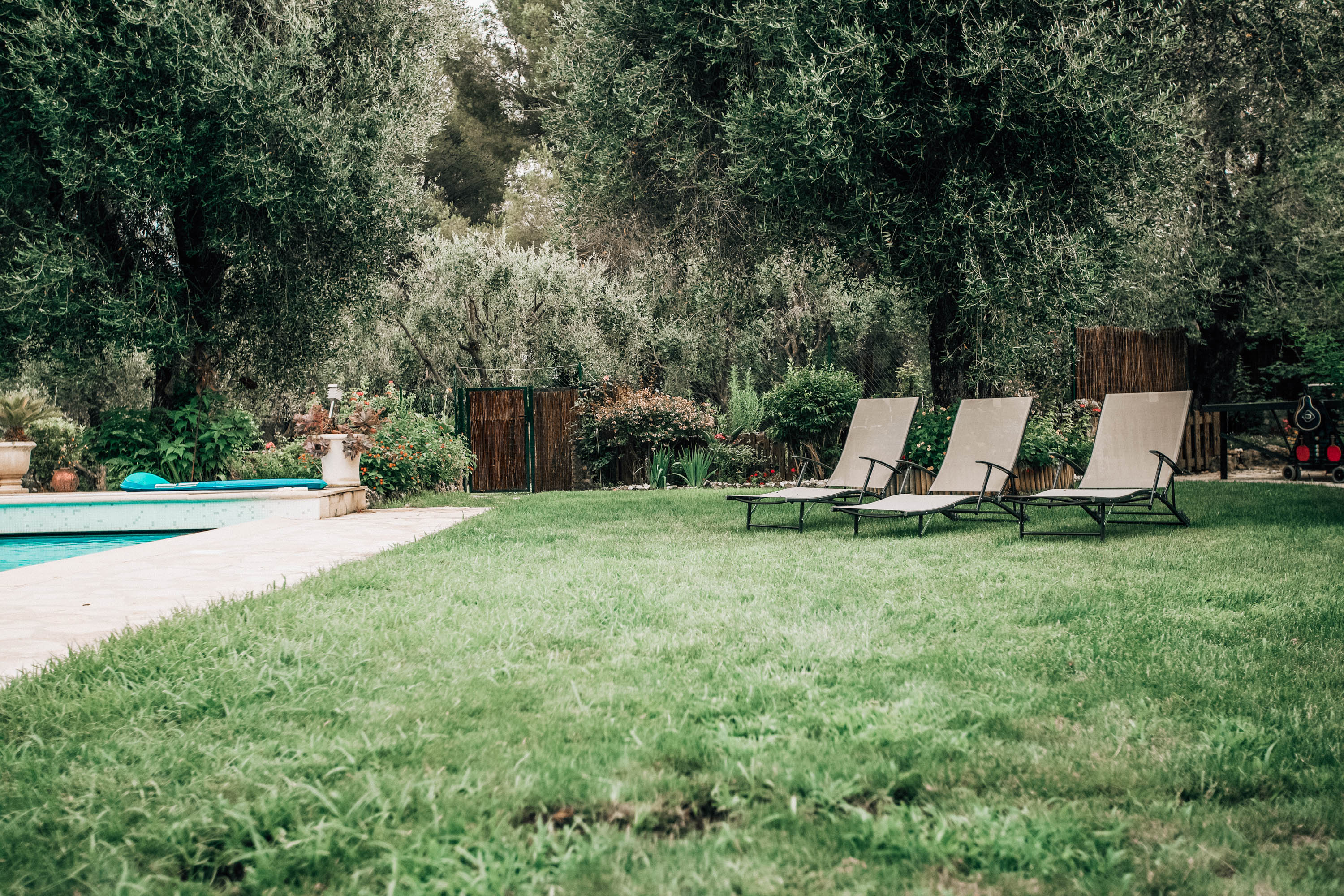 I really loved how the fence was almost completely hidden with various bushes and shrubs planted in front of it.

I also LOVED this stone path with the assortment of landscaping rocks and how it was designed with smaller pebbles surrounding the stepping stones.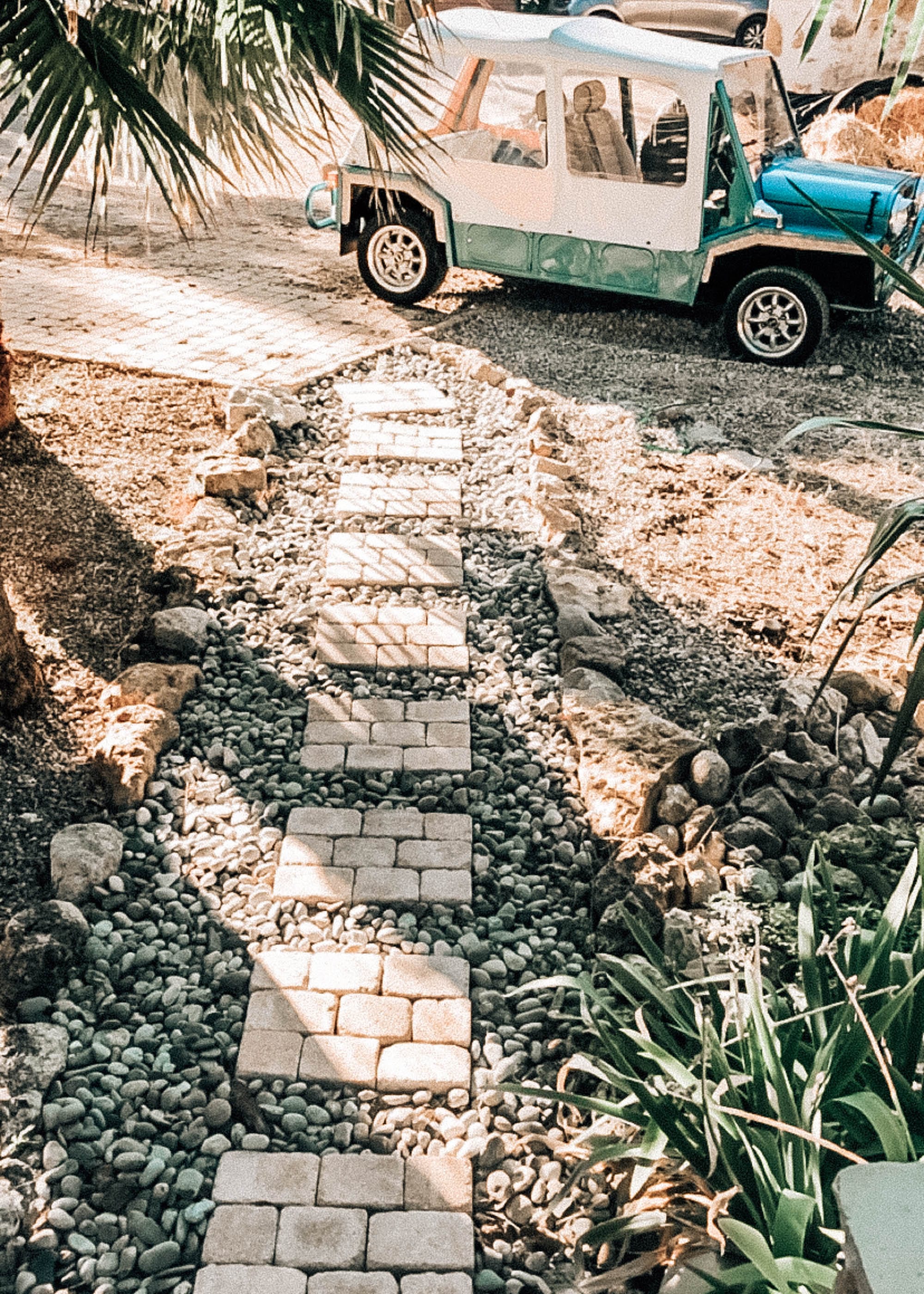 Anyways, these photos don't even do it justice! Everything in the South of France was so beautiful. Be sure to check out my full travel diary if you haven't already!

I can't wait to give you some more updates next month on our backyard progress and which landscaping supplies we decided to use for our path!