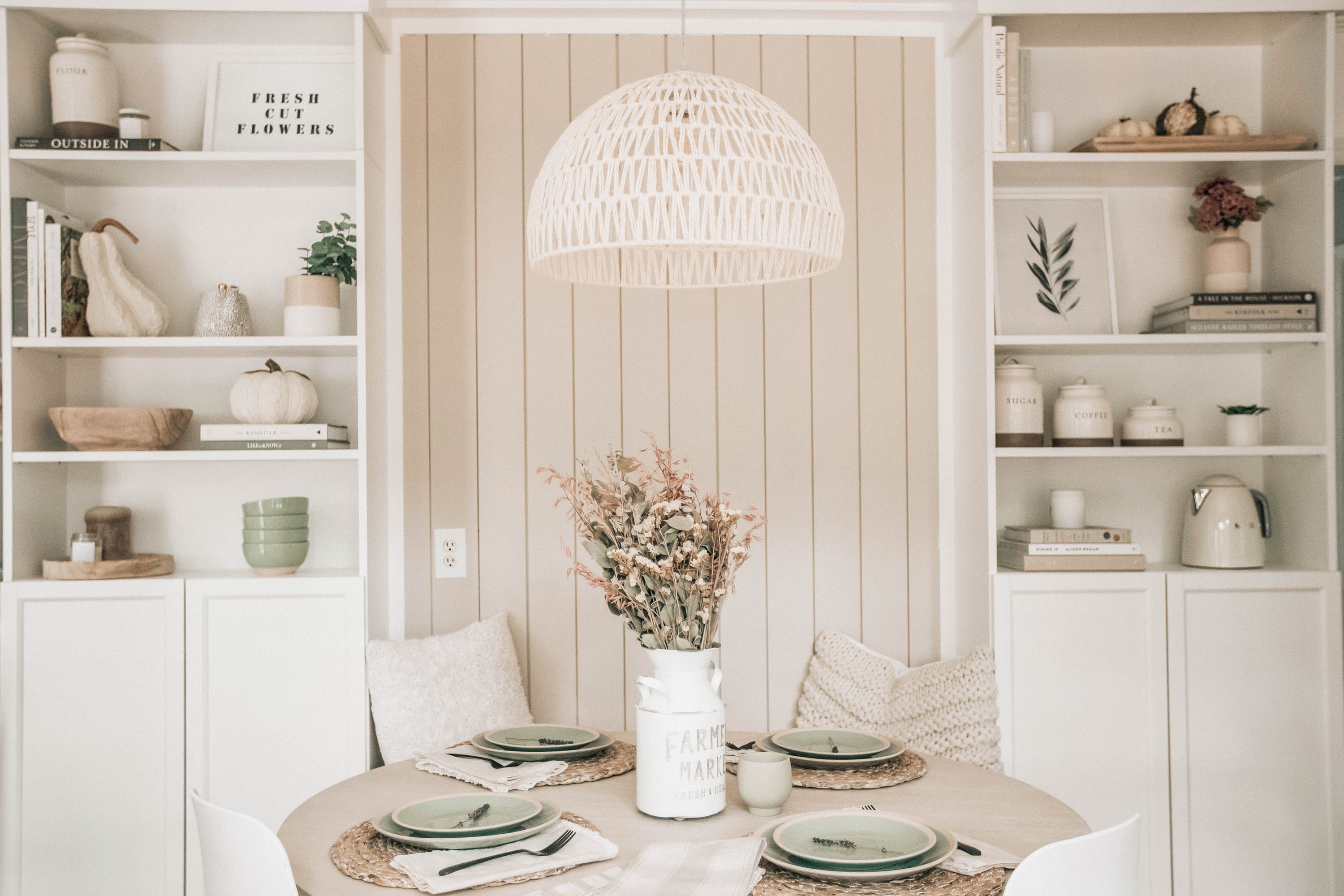 I've shared some behind the scenes videos of our DIY breakfast nook on my other Instagram page but this is the first time I'm sharing a complete look at the finished space! I'll be sharing some more info on how we took the previous desk and cabinets and turned it into this peaceful breakfast area soon but today I wanted to share a few decor pieces I'm loving for small (or even larger) dining areas. I've been searching for a lot of pieces on Walmart's website ever since they upped their decor game (plus, they're sister companies with another fave, Hayneedle).
The first piece I found was this Vintage Medallion Fringe Area Rug in a 4×6 size (perfect for a smaller round dining table). It has a very neutral color palette but ties the space together and makes it feel 10x more cozy and not to mention it was only about $60! It is pretty thin compared to other rugs in our house but it works well for a dining space! My exact dining table sold out really quickly but I found a majorly affordable and similar option here.
To tie in some more color, I picked up this Sage Stoneware Dinnerware Set for just $25 (also comes in gray) that will go well with every season and also looks great styled on the shelves. For a flatware update, I ordered this set in a matte black finish for under $20 (also comes in rose gold).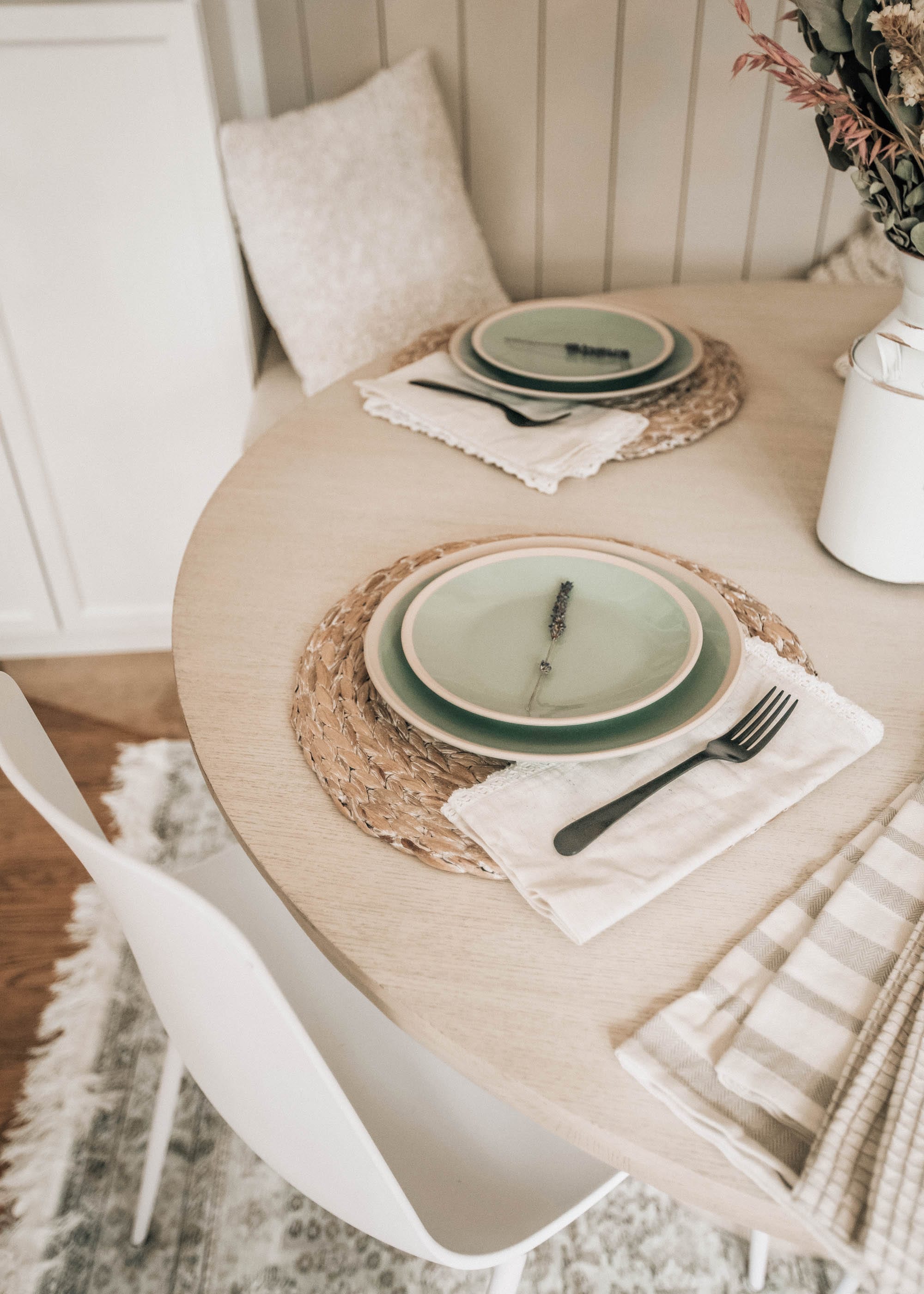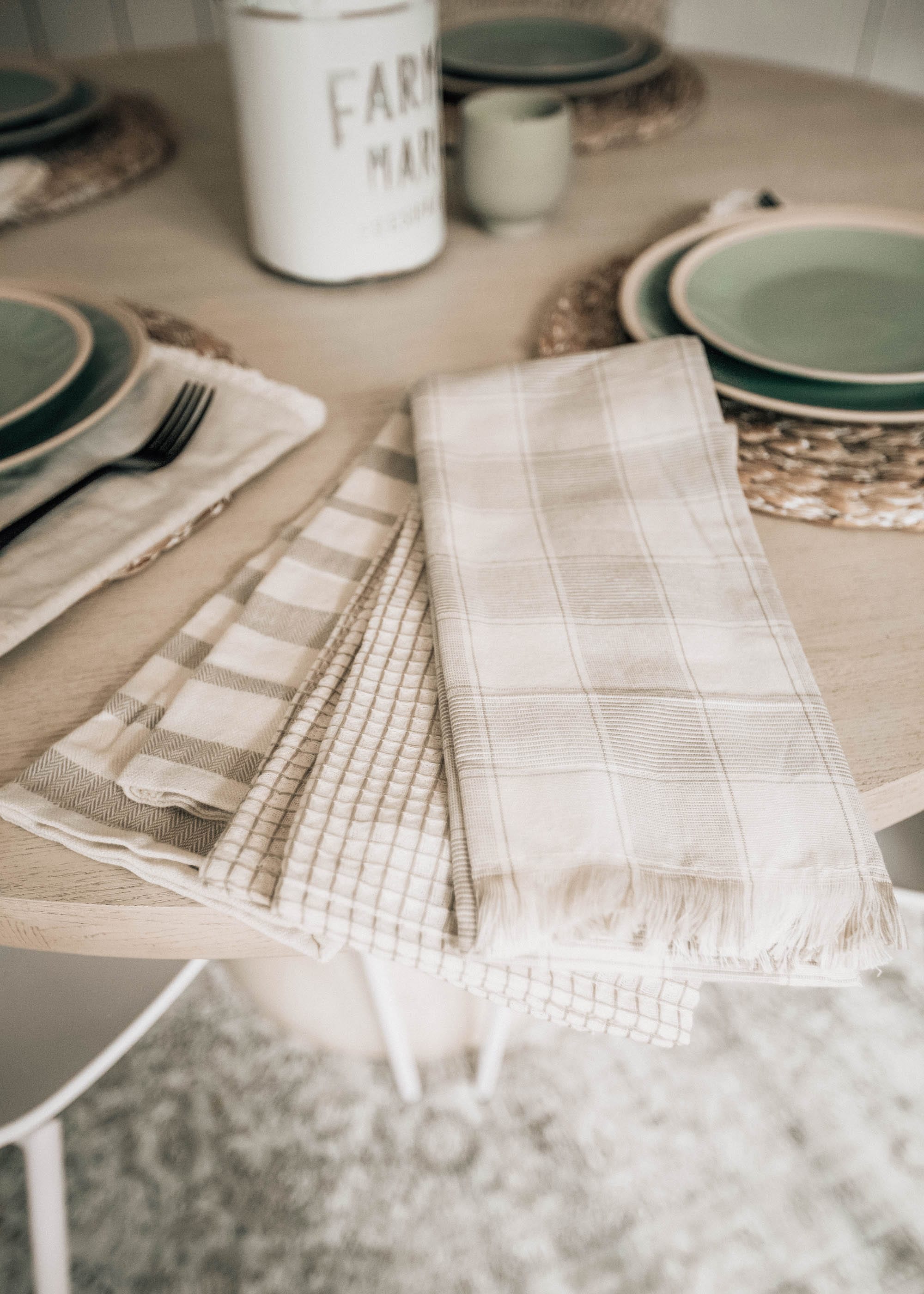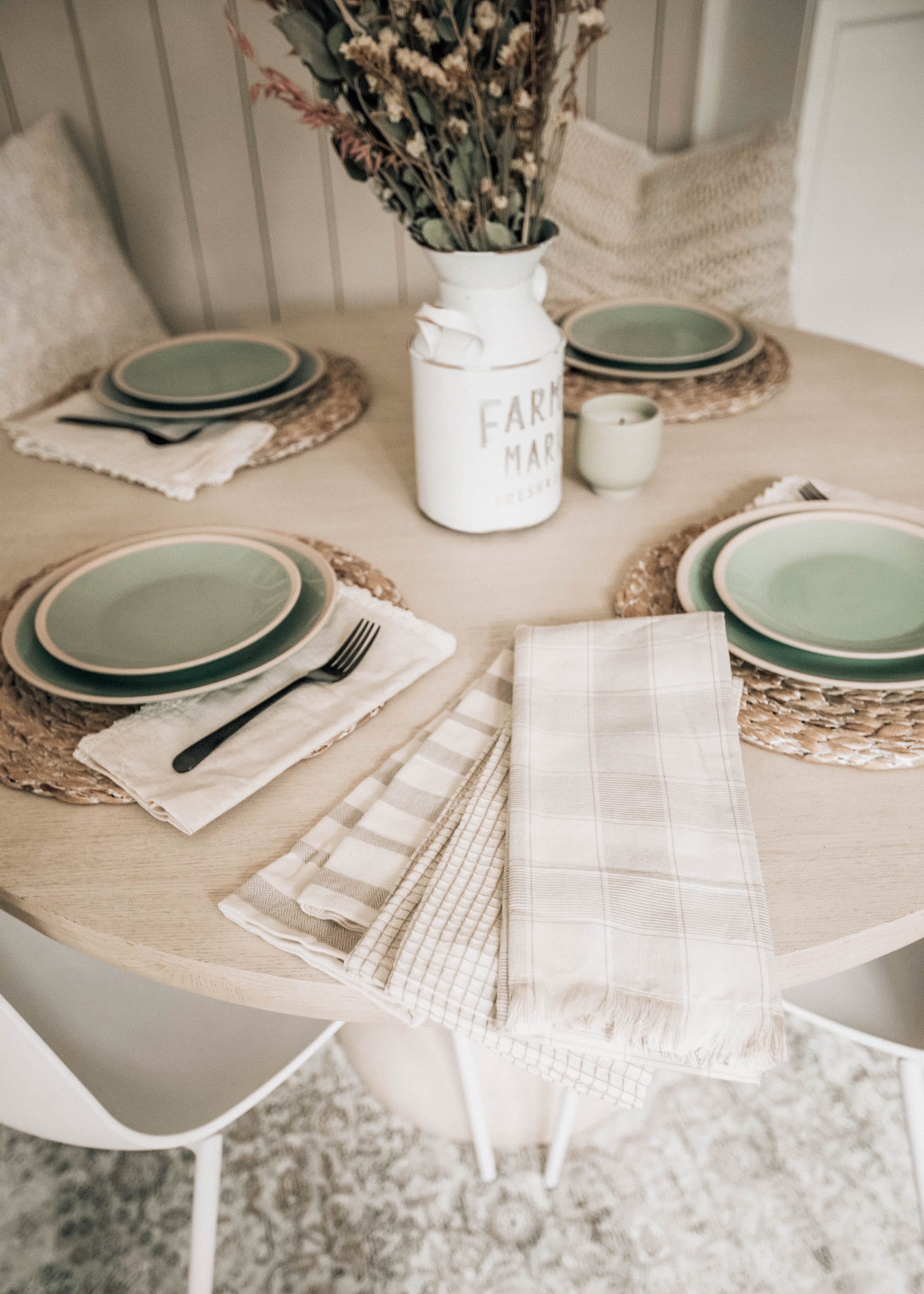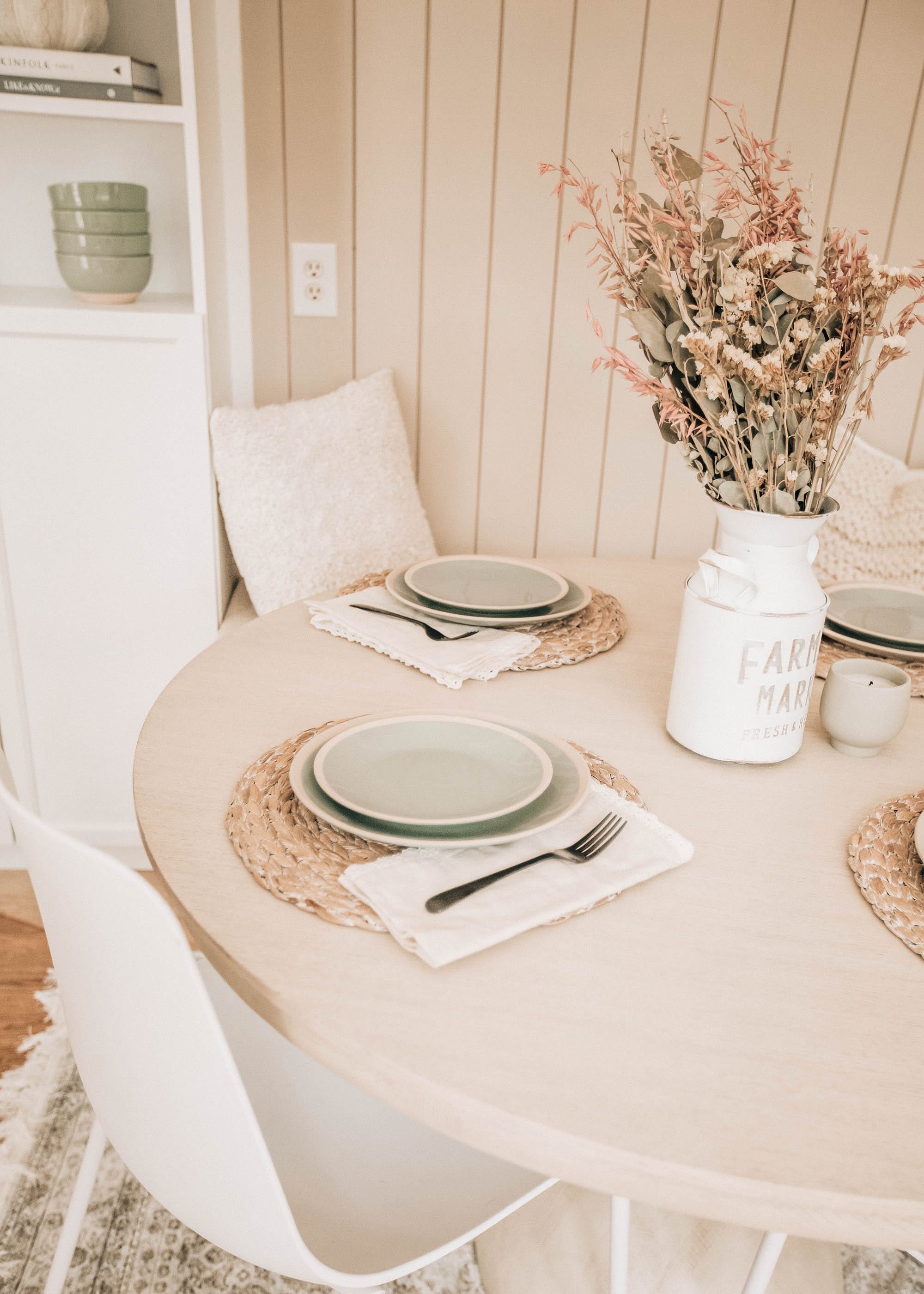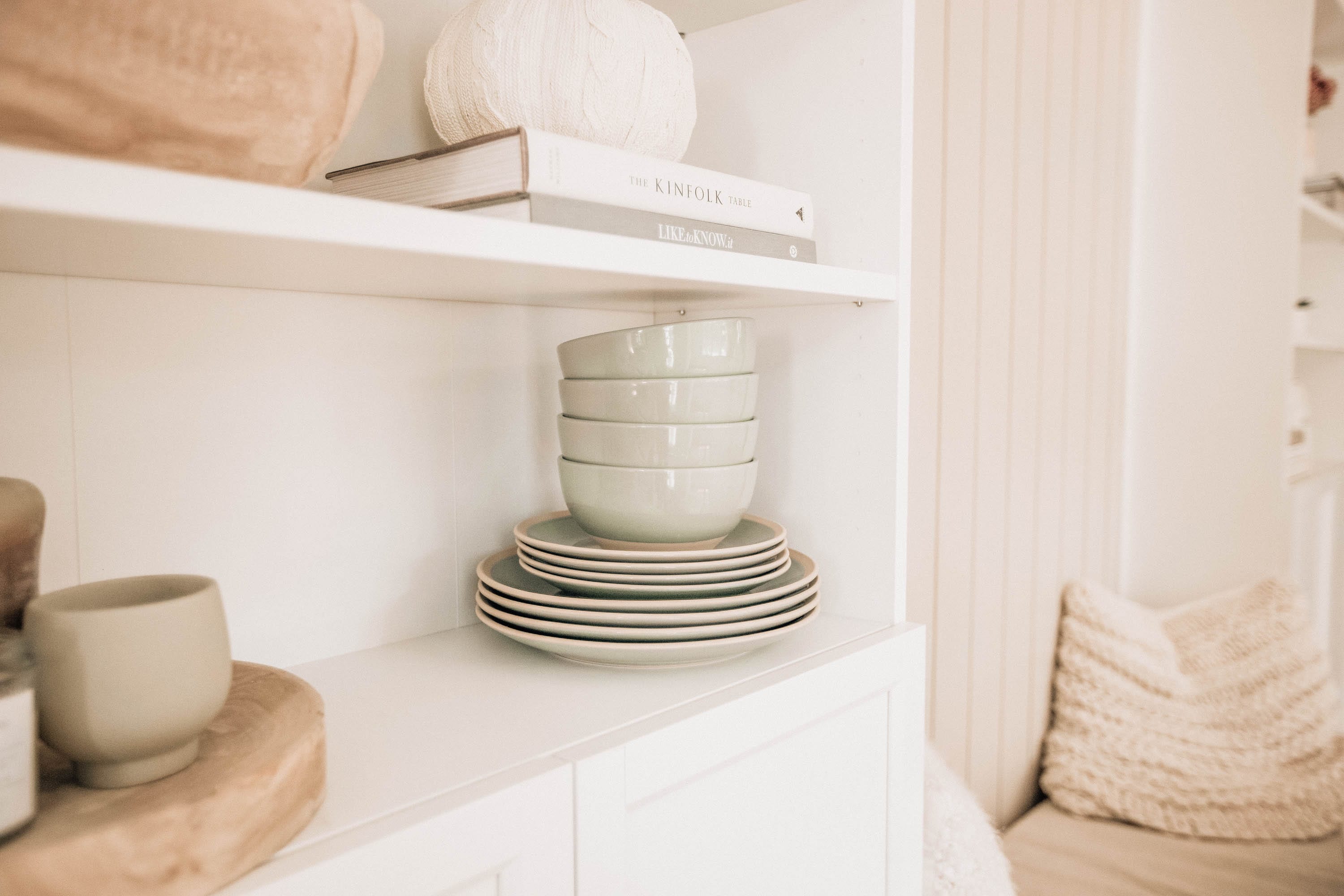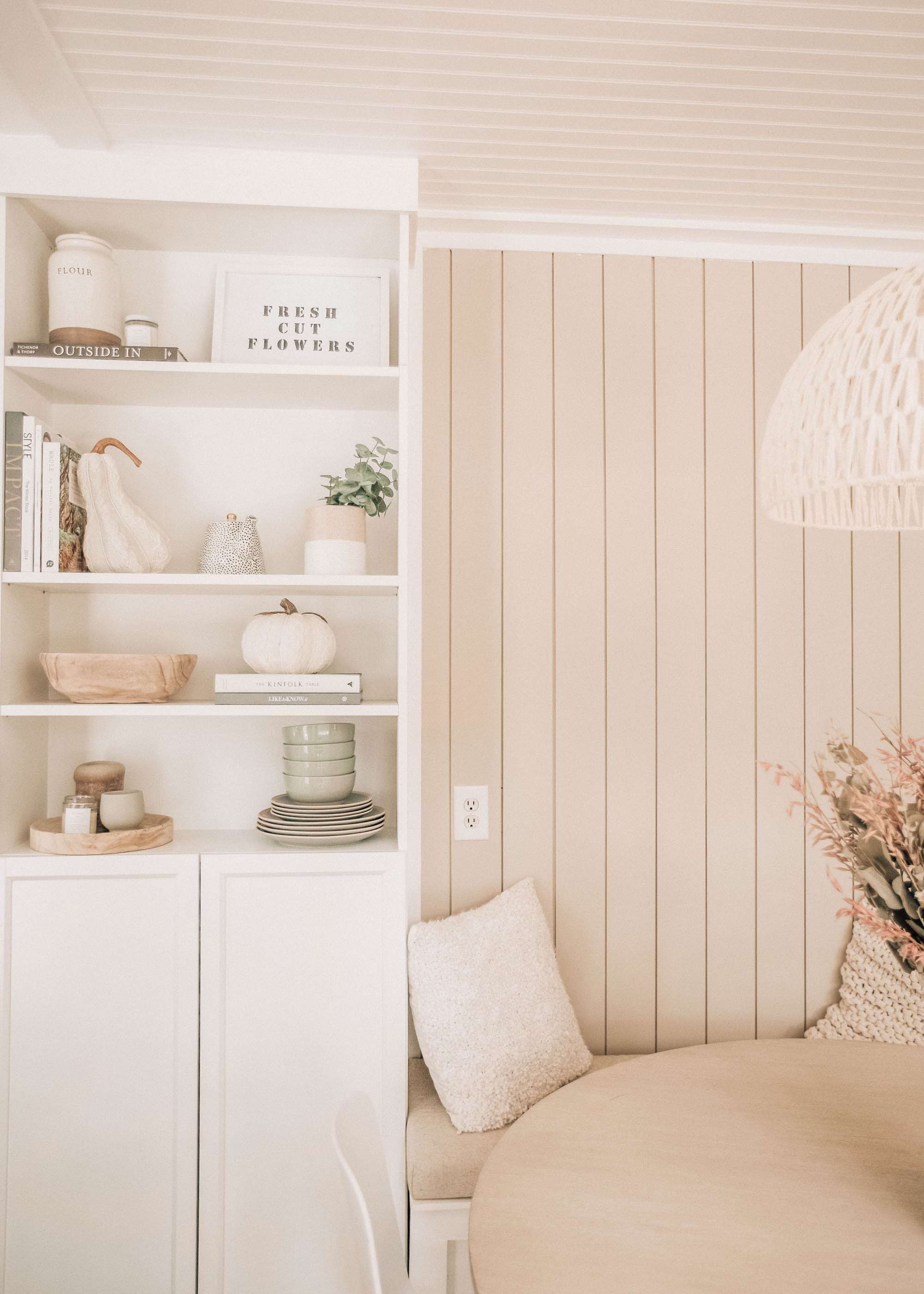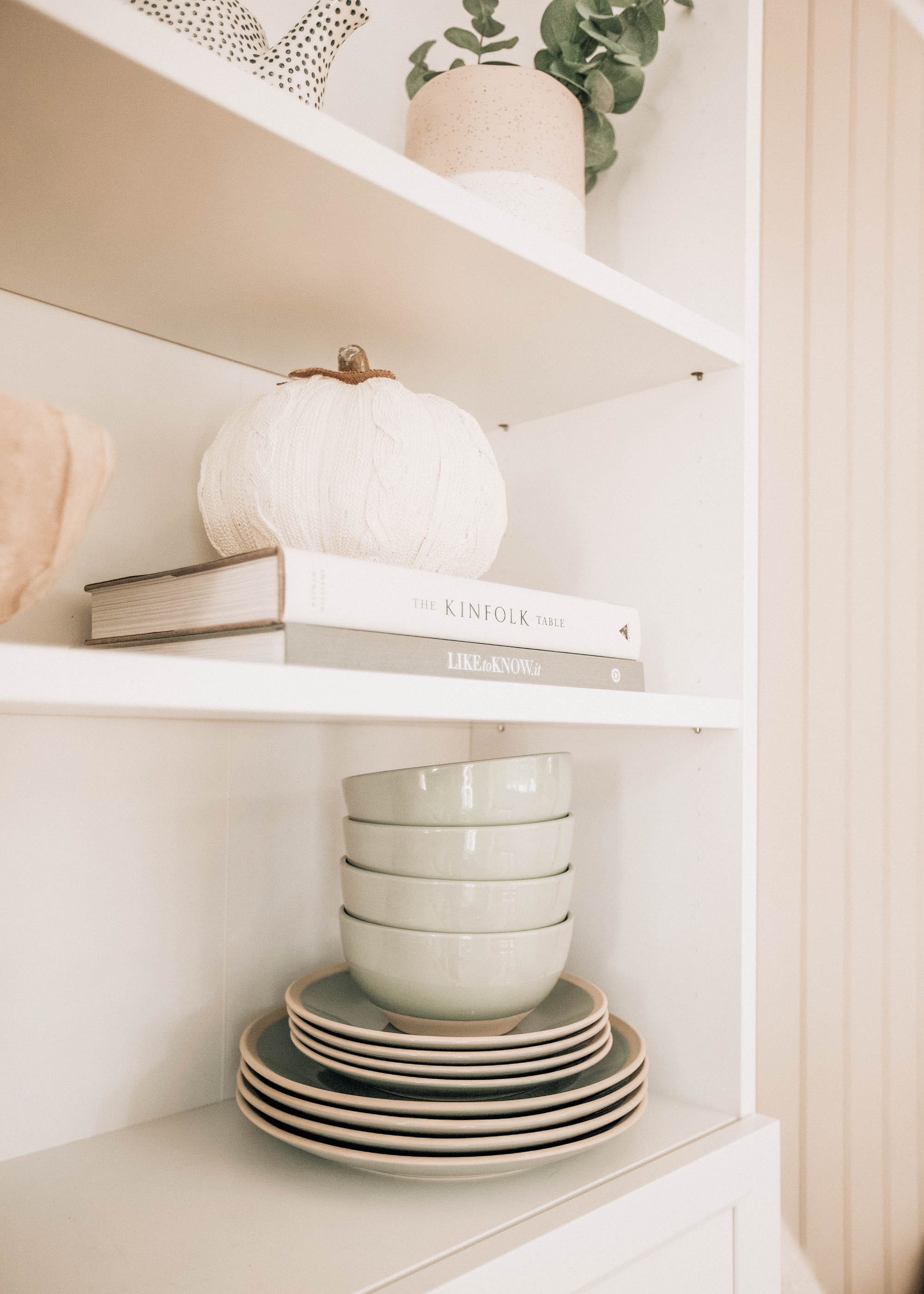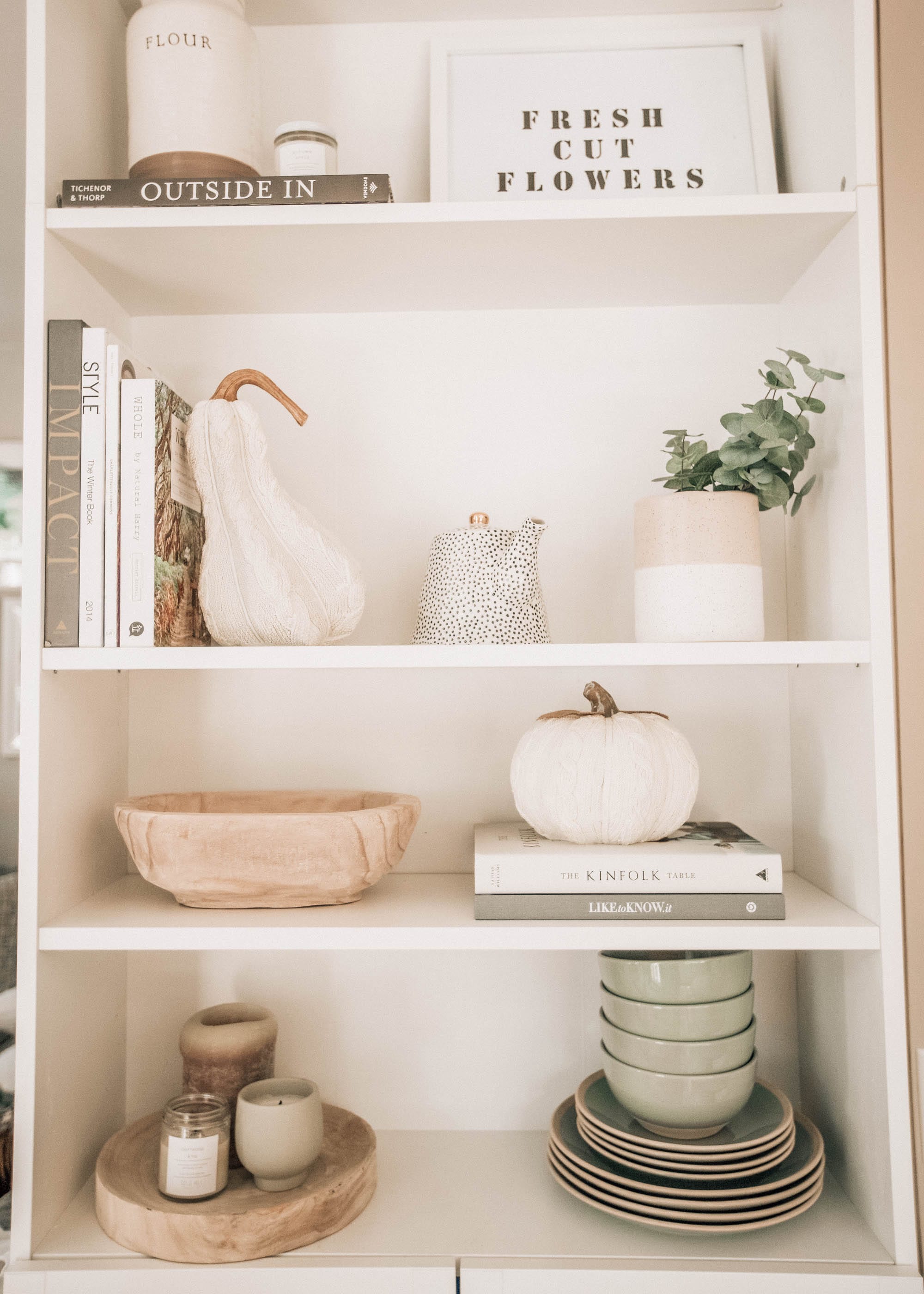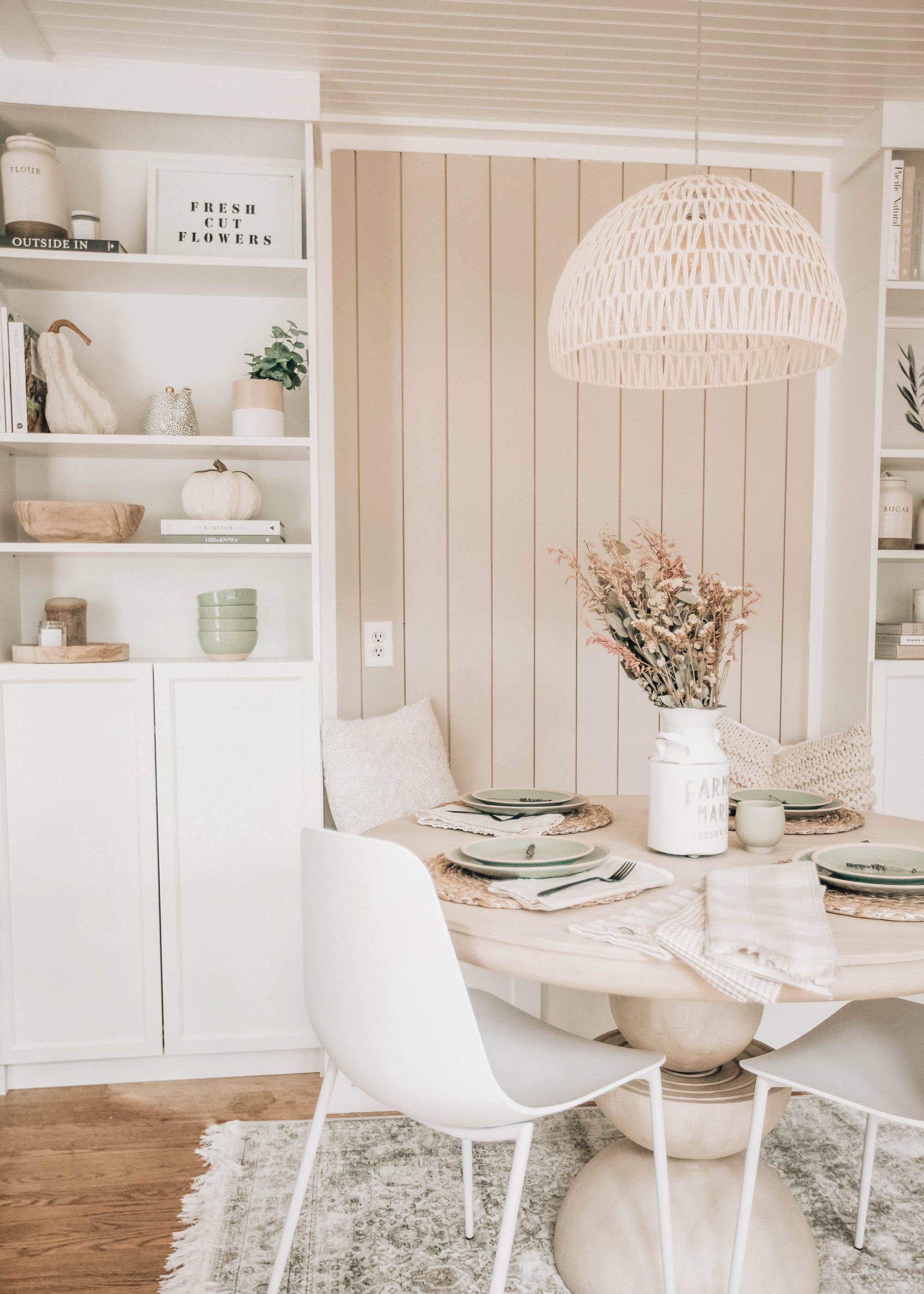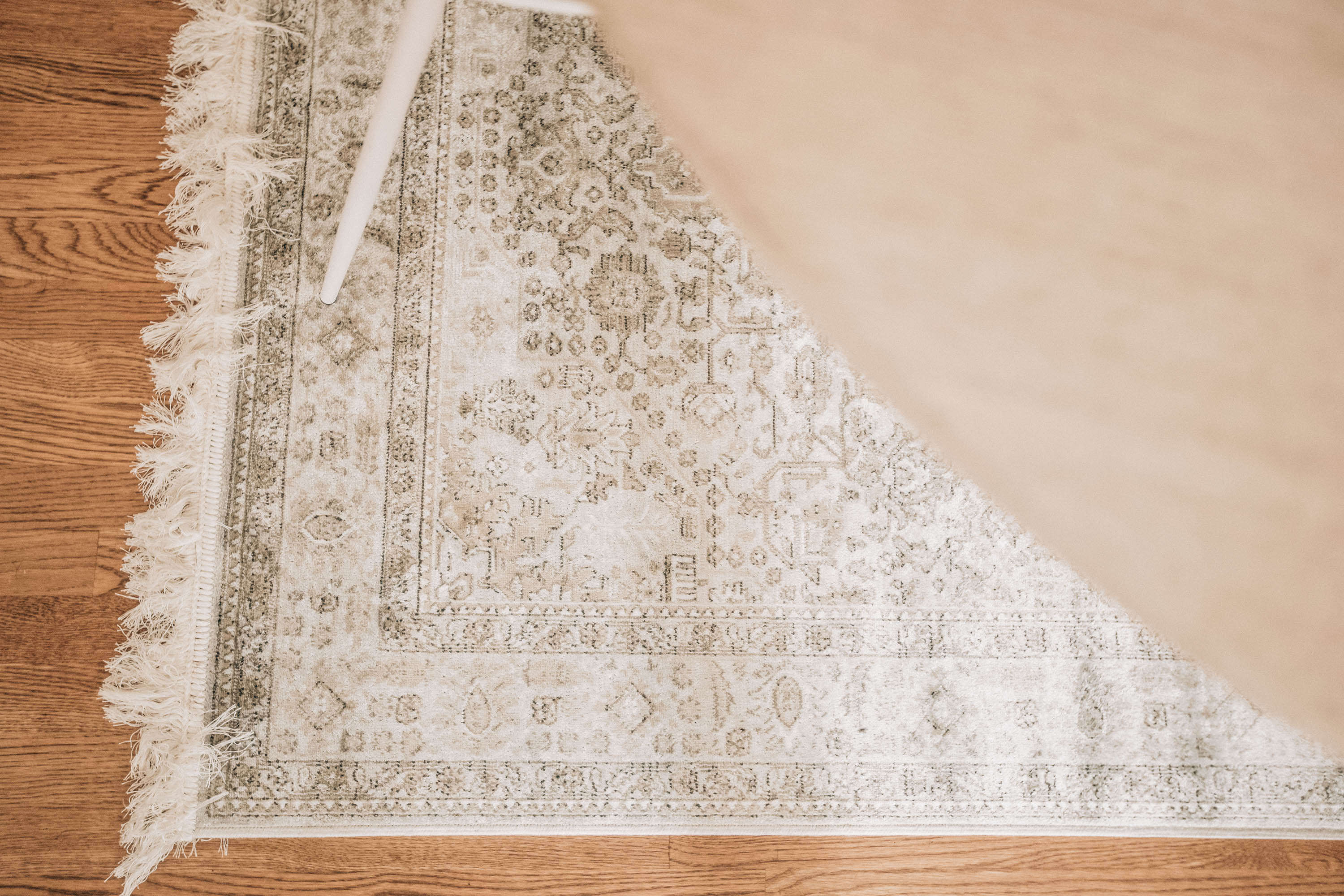 Hopefully this gives you a little bit of simple tablescape or dining area inspiration whether you're looking for a little something to complete some shelves or even looking for some housewarming gift ideas. You can shop more of Walmart's home decor options here and I hope you have a great week!

Thank you to Walmart for sponsoring this post.