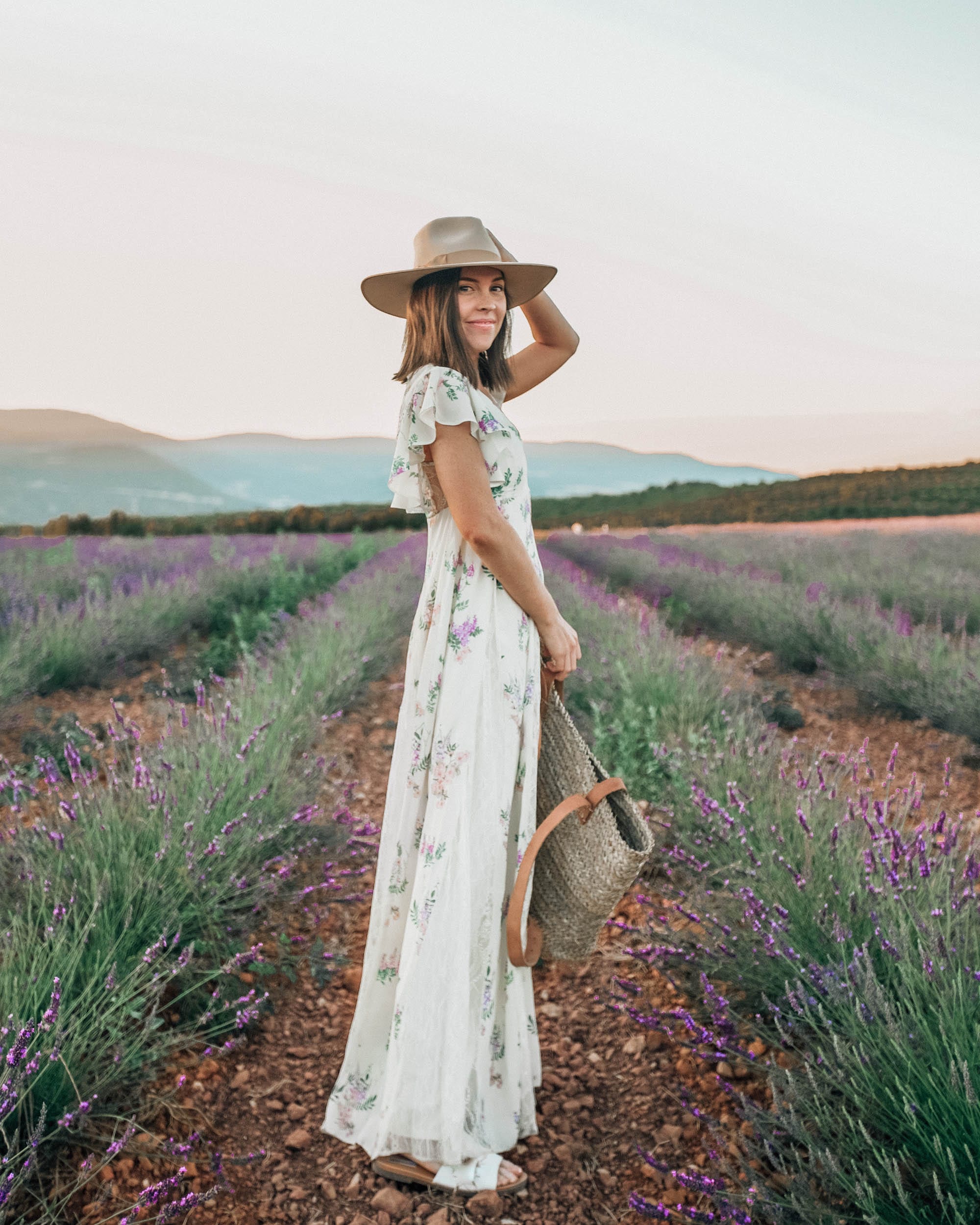 Incase you missed it, I wrote the first part of our travel diary here. I also added a "France" highlight on Instagram Stories so you can see exactly where we went and our thoughts. Today I'm picking back up with where I left leaving St. Tropez! We woke up Friday morning ready to keep our road trip moving. After a quick stop in centre ville St. Tropez for croissants and coffee, we began the 1.5 hour trip to Cassis to hike in Calanques National Park. The Calanques, translated to the cove or inlet, have beautiful views of turquoise water and a great beach to relax and swim. This was a spot, particularly Calanque d'En'Vau, that we wanted to make sure we got to visit on our trip. Cassis is about 30 minutes south of Marseille and this was not really "on the way" to our next stop but somewhere that I really wanted to go so we decided to do a detour road trip.
Once we got to Cassis, we stopped in centre ville to get lunch. We ended up dropping in to a bakery for ham and cheese sandwiches and bottles of water for our hike. The entrance to the park is off a very narrow and winding road, a little bit outside of Cassis. As we got to the entrance of the park we were greeted by Park Rangers telling us that, unfortunately, the park and hike was closed due to a fire hazard. In hindsight, we should have checked the park website before heading there as they update the status each morning.
We asked the Park Ranger if there was any other spot we could go to see the water and he pointed us in the direction of "flat rock". We parked the car and made the short walk to this little village that had 1 small restaurant and a small bar, accented by this flat rock that had people swimming, sunbathing, and cliff jumping. We set up camp on the rock and chowed down our sandwiches. We ended up staying at the flat rock for a couple hours before heading to our Airbnb in Provence. Even with the Calanques closed, the view at flat rock ended up being spectacular and we definitely enjoyed our time there.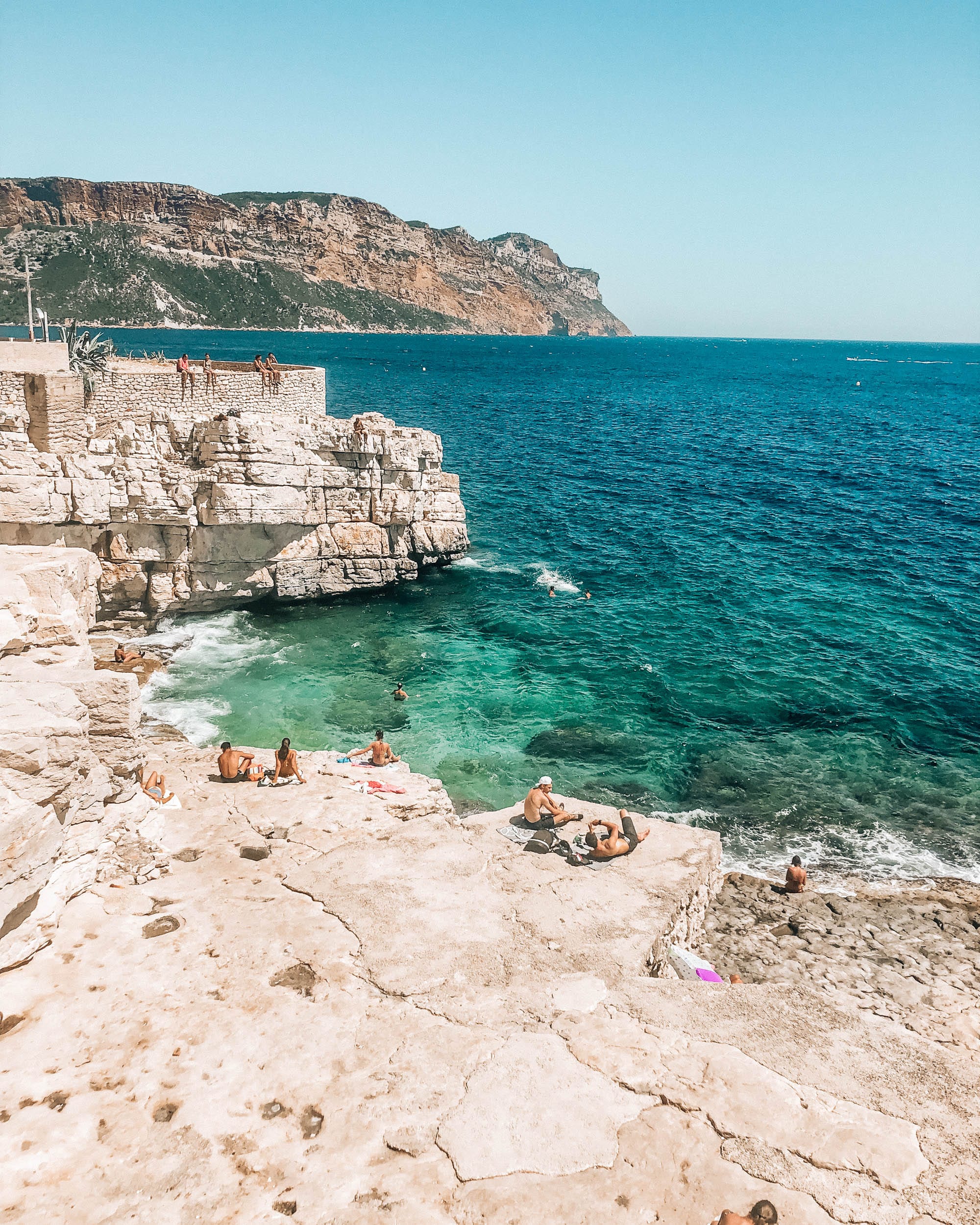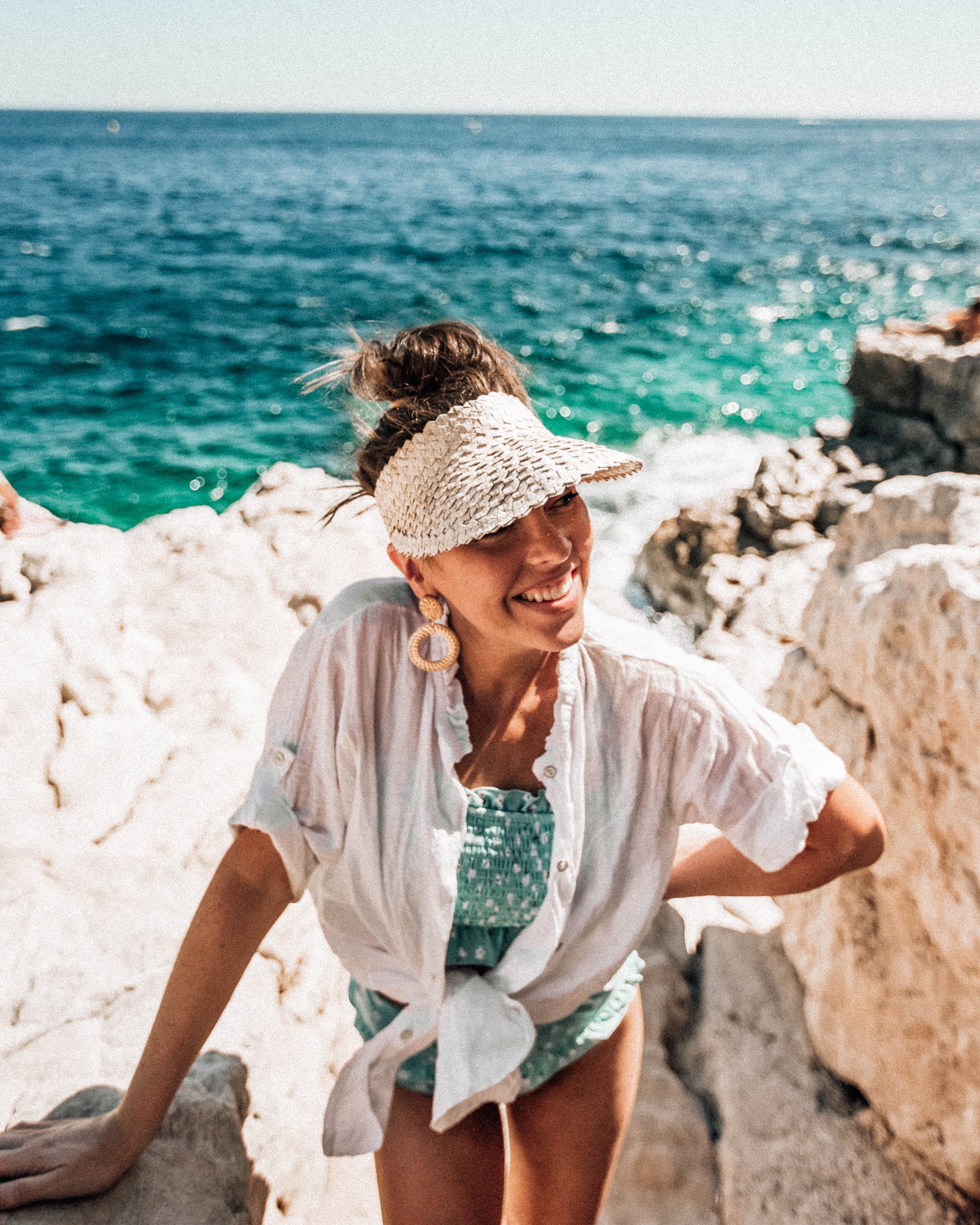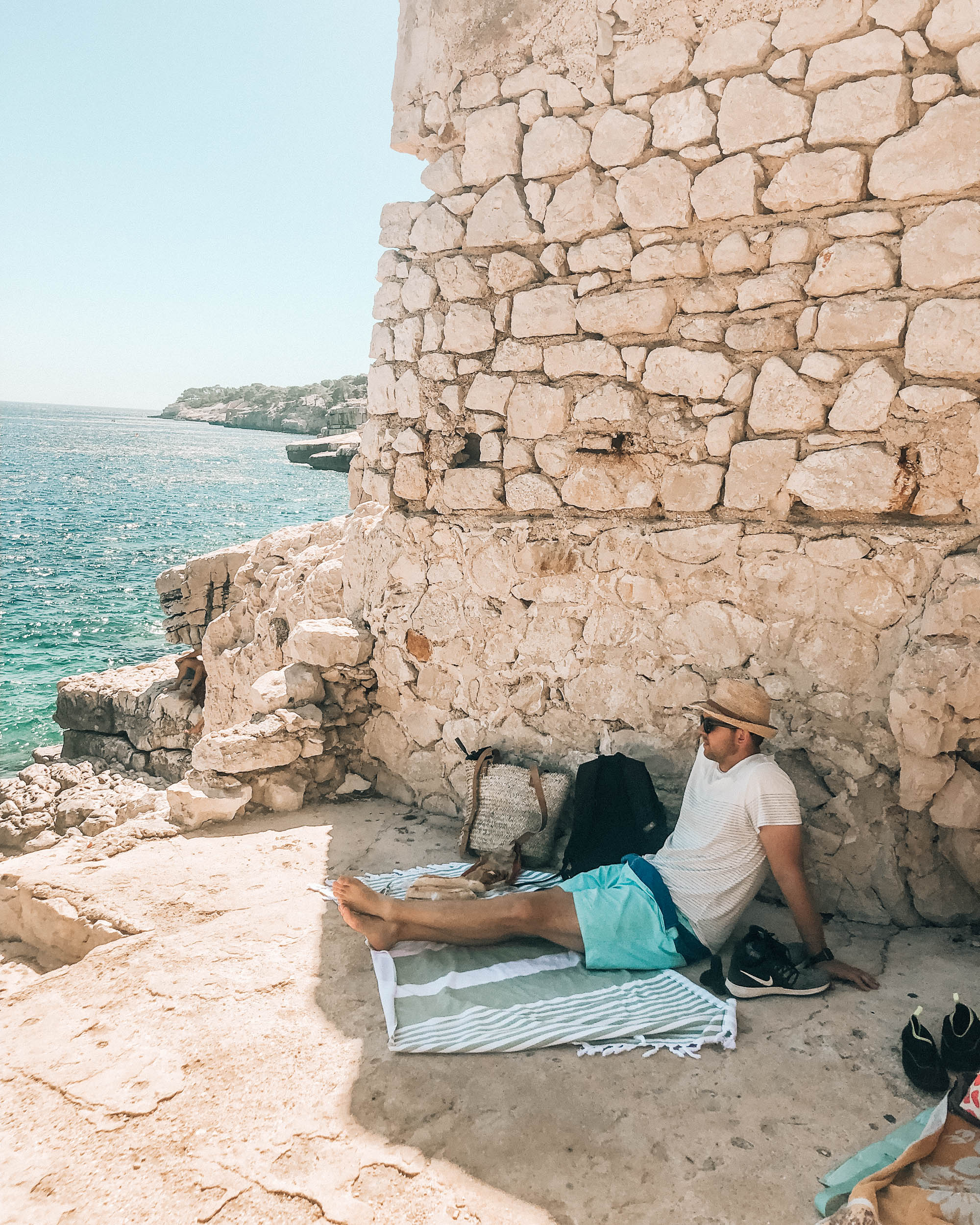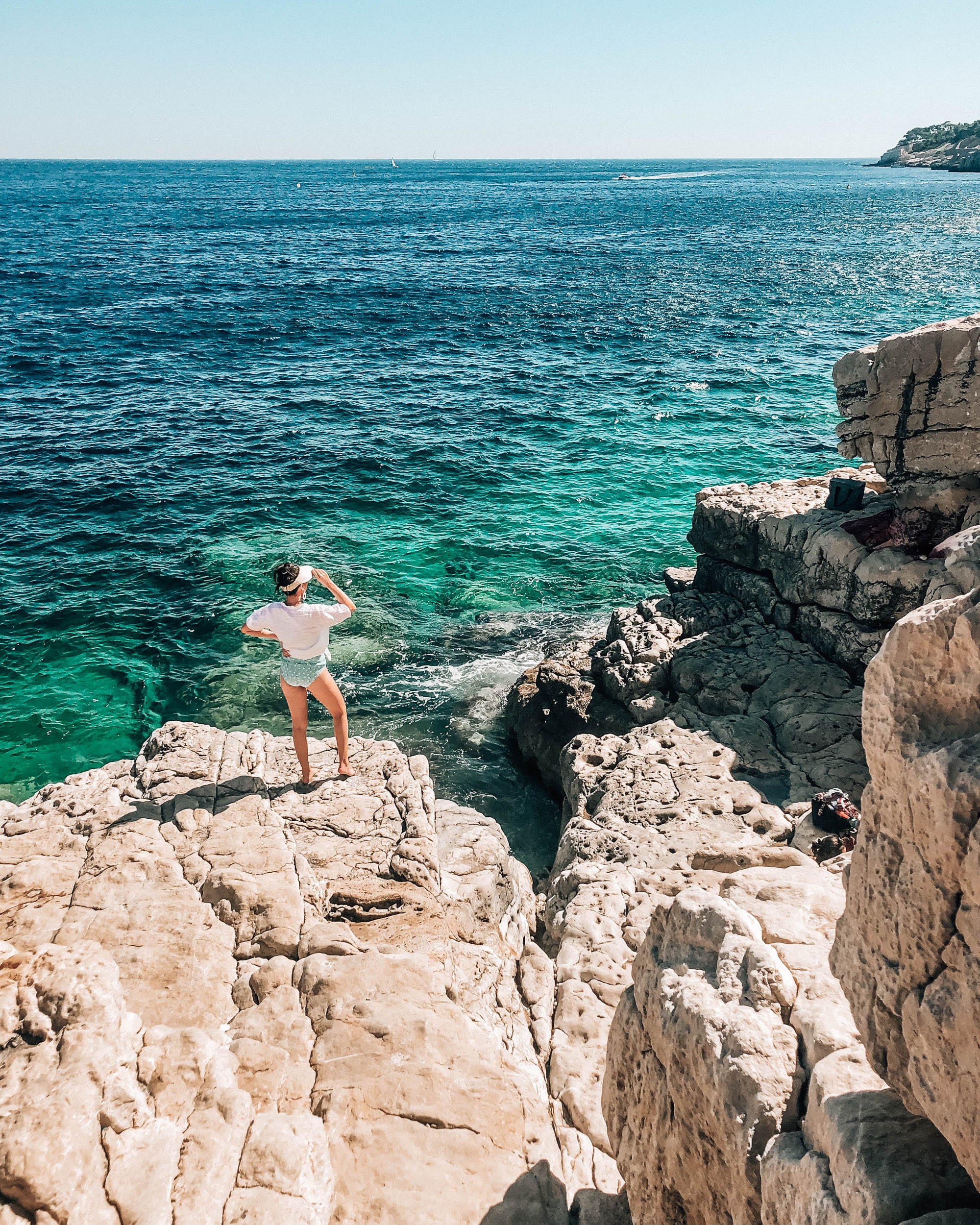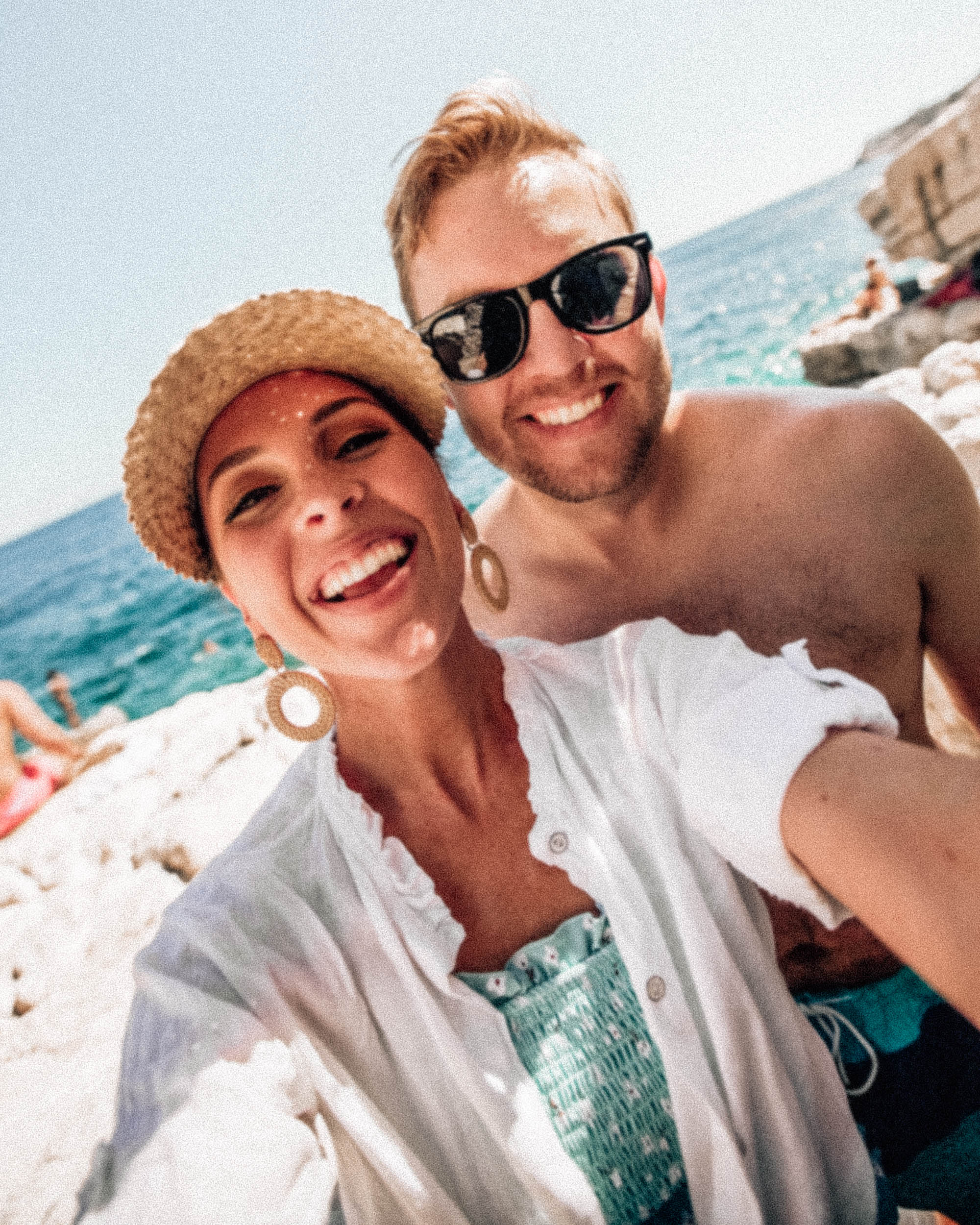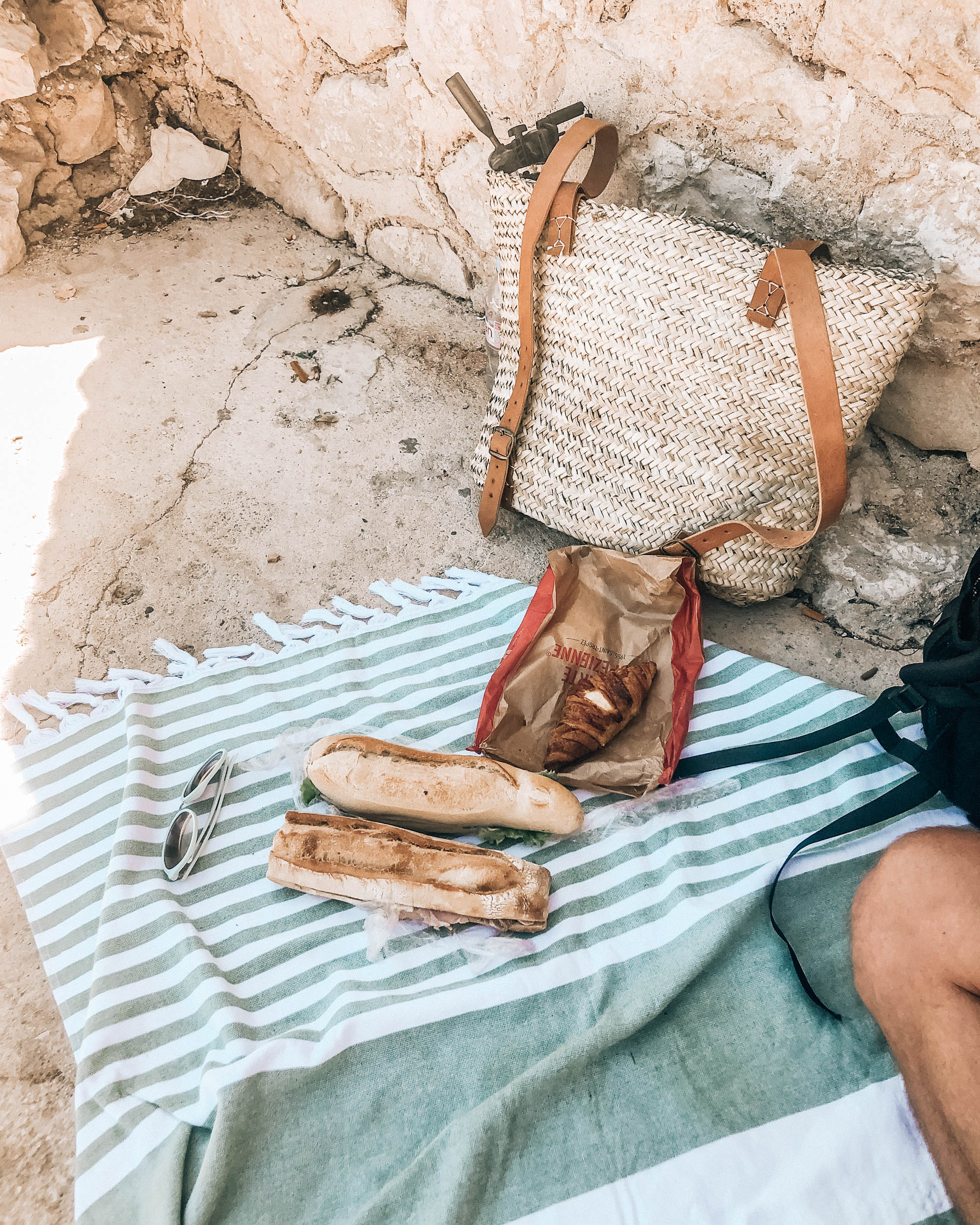 Our first Airbnb was right outside of a town called Cavaillon. Every Airbnb we stayed at had dogs and it honestly made the trip way better. It felt like a home away from home! The 2 pups at this first Airbnb were so lovable, one named Swift and one named Lola. The house was in the middle of the Provence region and located near some of the top villages on our list to see. It had an apple orchard on site, and TJ and I have our own private room with another family staying right above us.
We ended up arriving around 5pm from Cassis and settled into our room. We were pretty hungry, so we asked out host for recommendations on dinner and she suggested we head to Menerbes, which was about 20 minutes away. We took her up on her suggestion and made the drive and, luckily, it didn't get dark until about 10:00pm. The little village was set upon a hill overlooking vineyards for as far as the eye could see. The restaurant we ate at was called Bistro le 5, and it was right at the entrance to the village. There were a few other activities going on in the village (free wine and cheese tasting), but we were already starving, so we went right to the restaurant. The bread, the cheese, the wine, the entrees…. Everything was amazing! If you're ever in Provence, I highly recommend eating dinner here, even just for a glass of wine and the view! Once we finished at the bistro, we headed back to our Airbnb for much needed relaxation and a good night's sleep for the following day.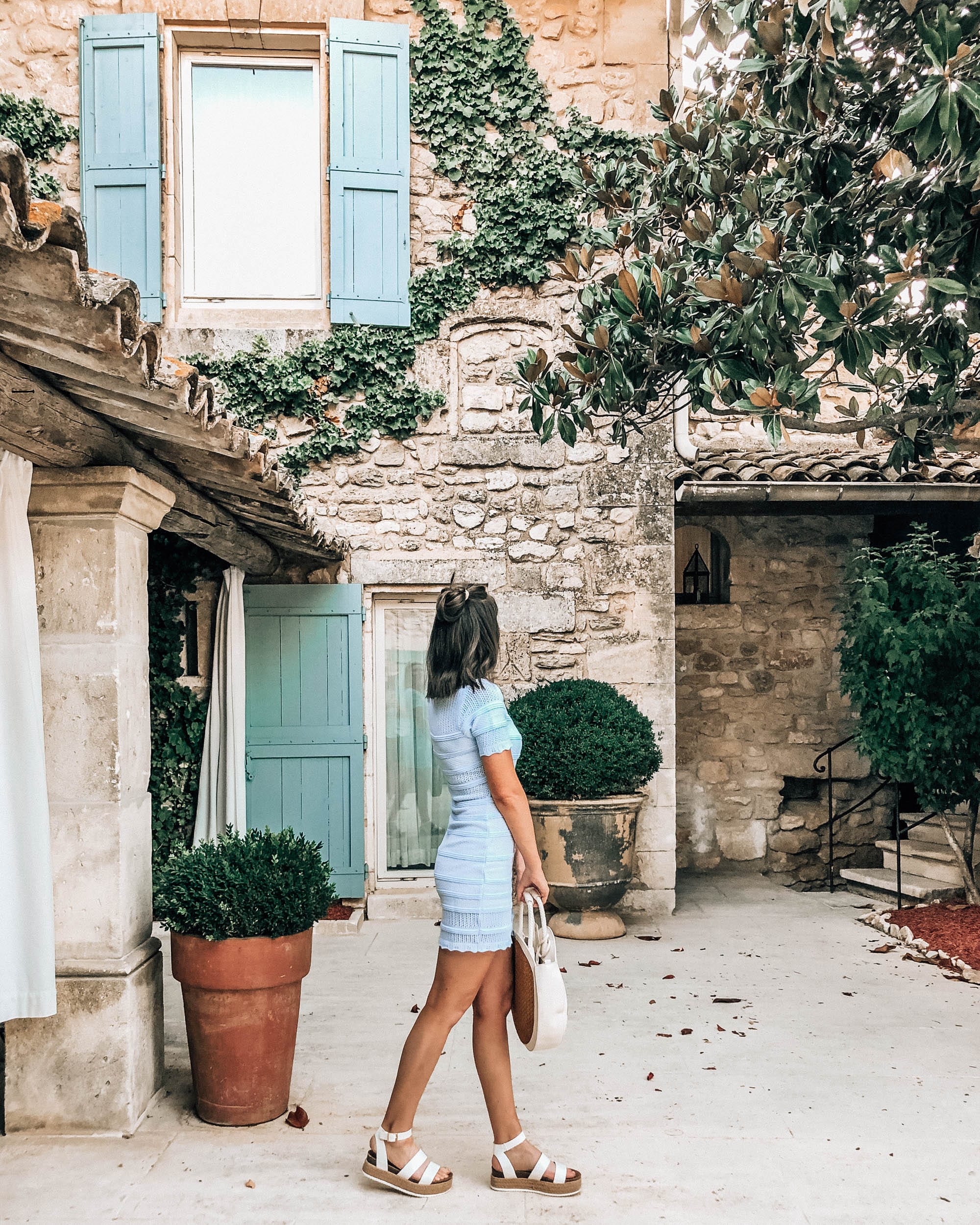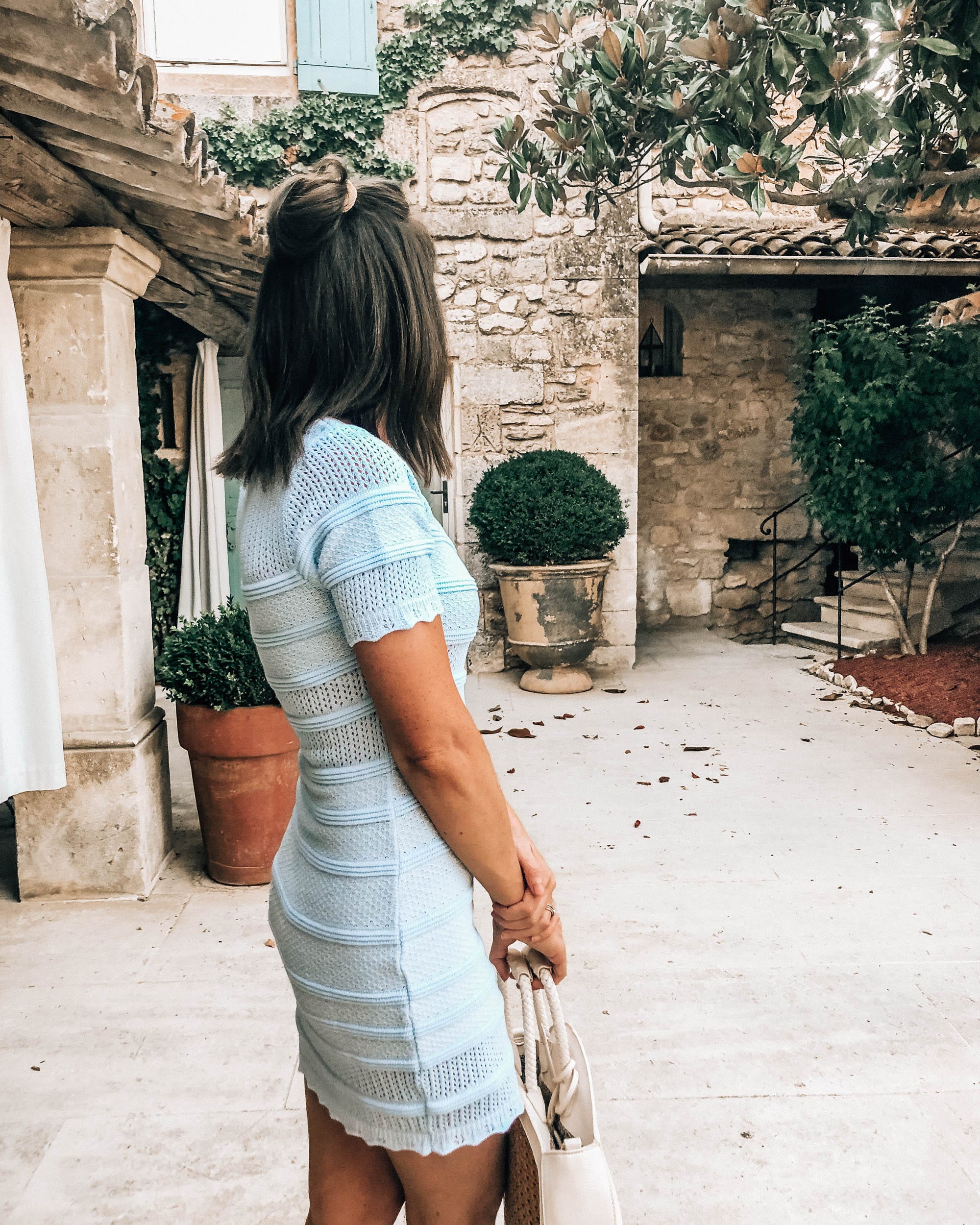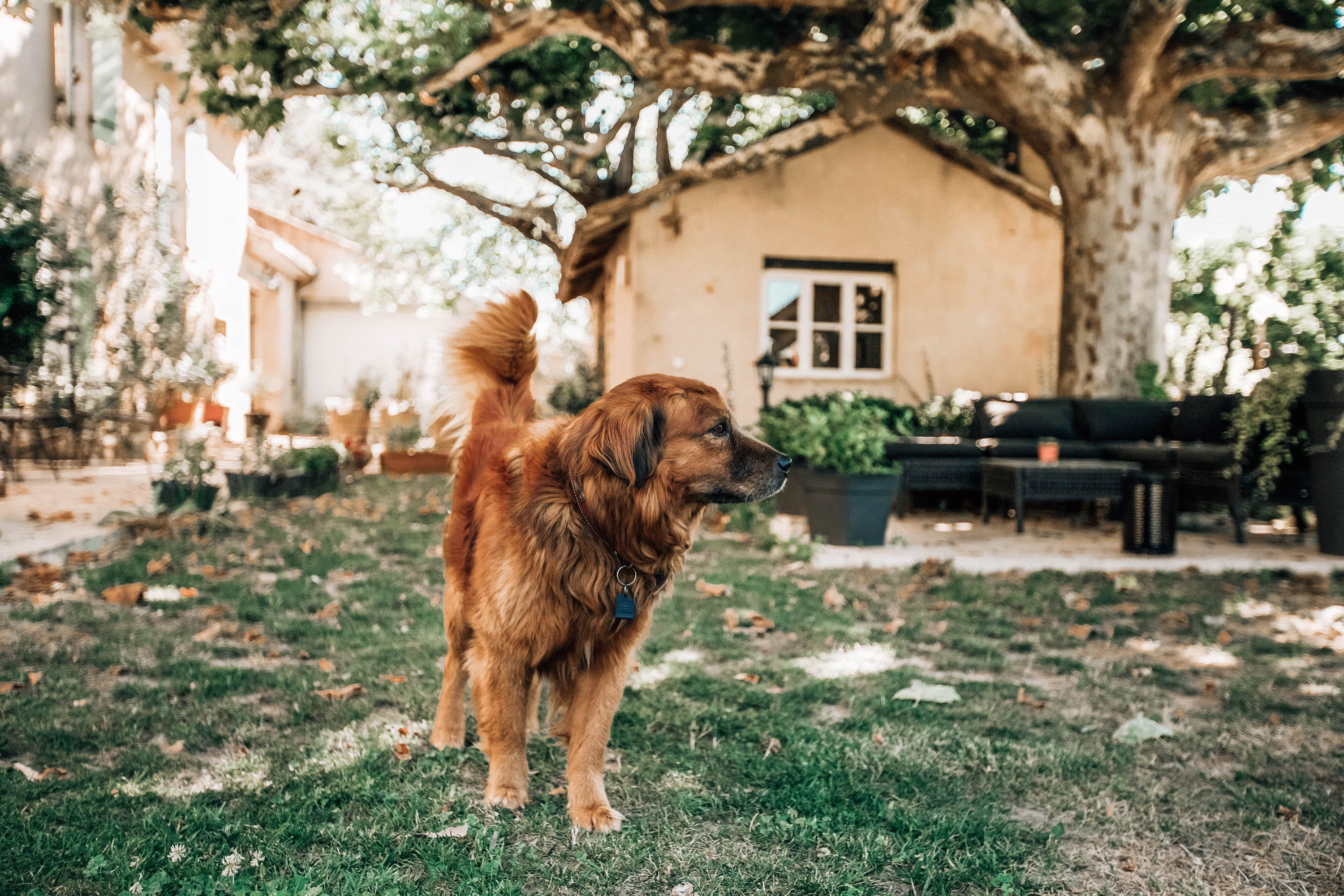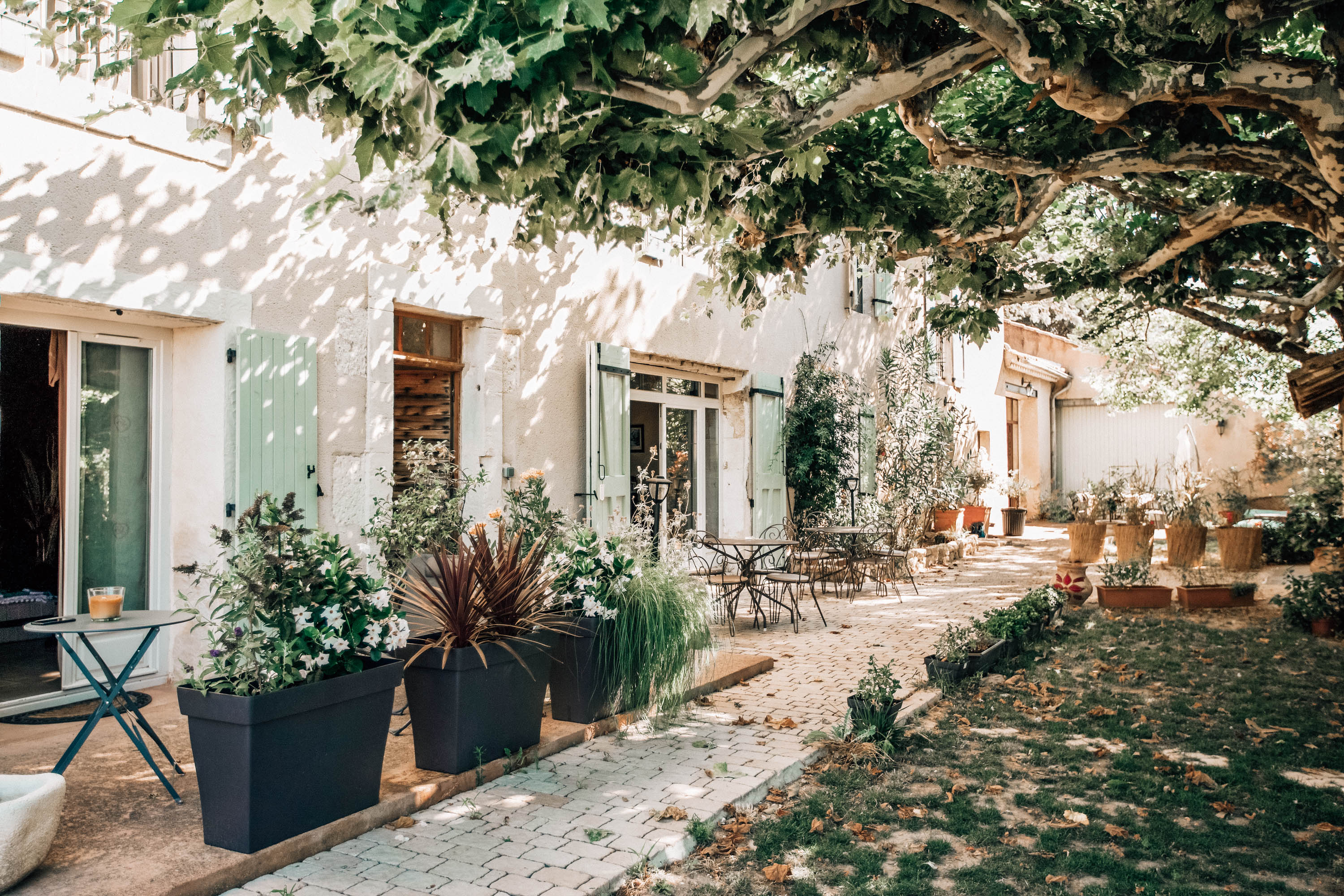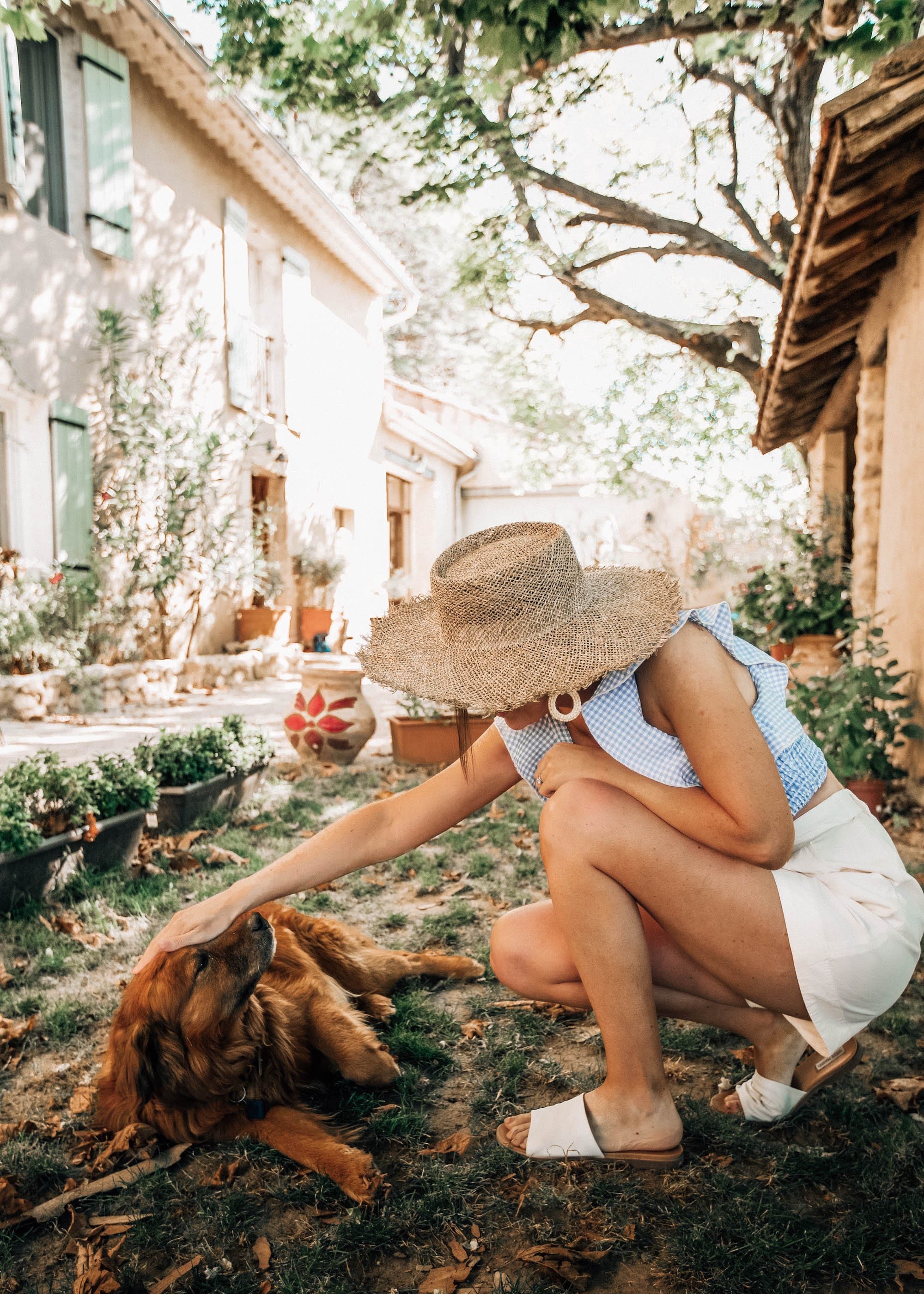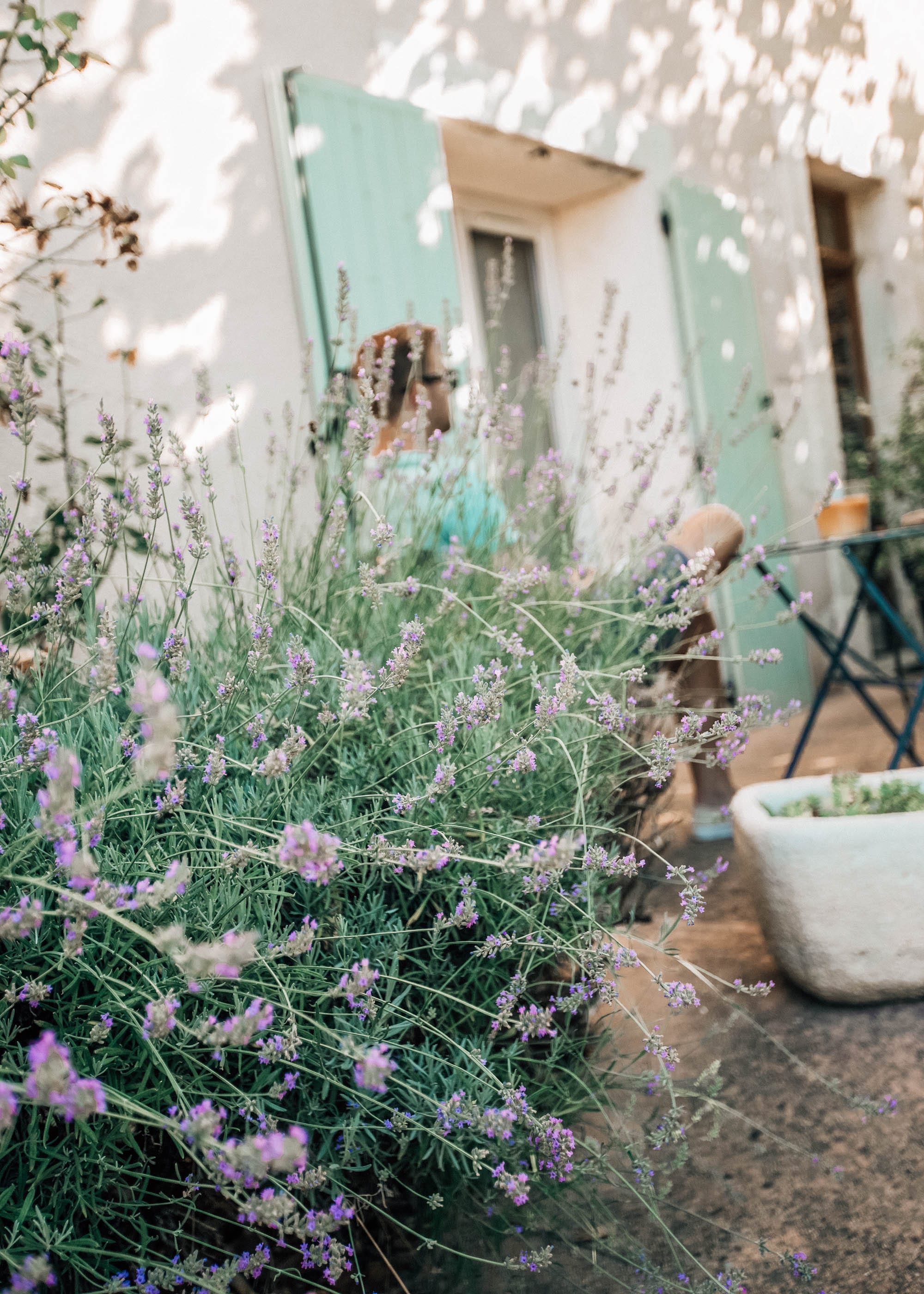 Each morning, our host made us breakfast that included traditional French foods (croissants, breads, oatmeal, yogurt, fresh fruit), along with the tastiest scrambled eggs. It was so nice waking up, sitting on our private patio, and sipping coffee before starting our day. I could have extended this trip for another week just in this one area and will likely do that at some point in the future because it was just so peaceful. Our first stop was the town of Apt, where there is a well known, large market on Saturdays. Apt was about 40 minutes away from Cavaillon and when we got there it was crazy! Imagine a farmer's market times 20. We ended up having to park a good distance away and walk into the center of town. We walked up and down the side streets, looking at the produce, goods, and talking with the merchants. I ended up getting some dried lavender to give out as gifts to friends and family, as well as a couple cute baby dresses, while TJ got a new French hat (his second of the trip, lol).
Our next stop was probably one of our favorites. We headed back toward Cavaillon, but went a little bit farther north to the village of Gourdes. The village was set on a hill (like every village in Provence it seems!) with amazing panoramic views. TJ and I were able to park relatively easily in a lot and walk around the village for a couple hours. There were so many secret side streets, restaurants, and bakeries. To change things up we decided to make dinner at our Airbnb, so we stopped in a bakery and picked up a baguette, ham, cheese, grapes, tomatoes, and wine to have ourselves a feast! Gourdes Pro Tip: the real view is from outside of Gourdes near the resort. You can see all of the tiered ledges, buildings, and landscaping that make this village unique. This village is a must-see!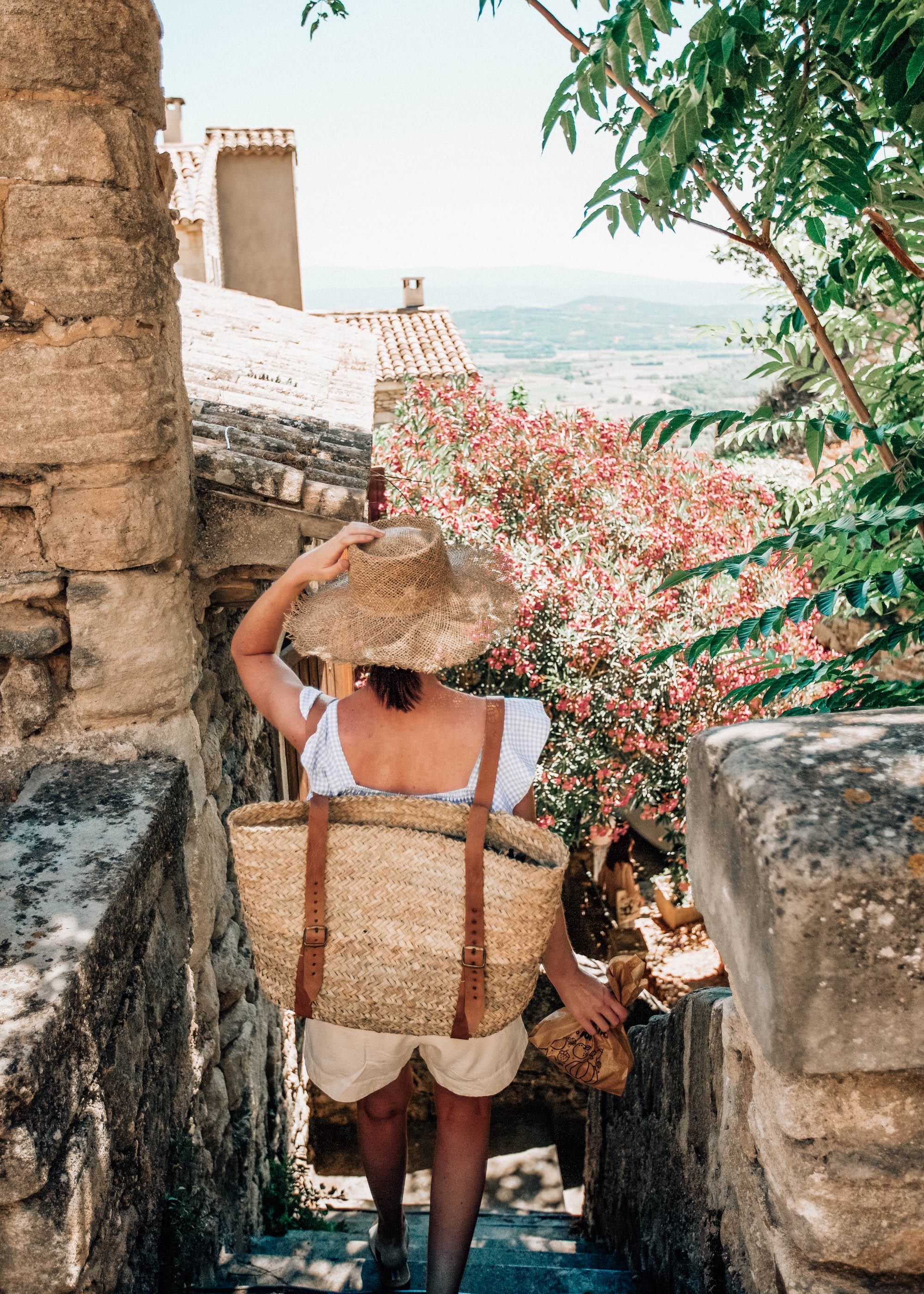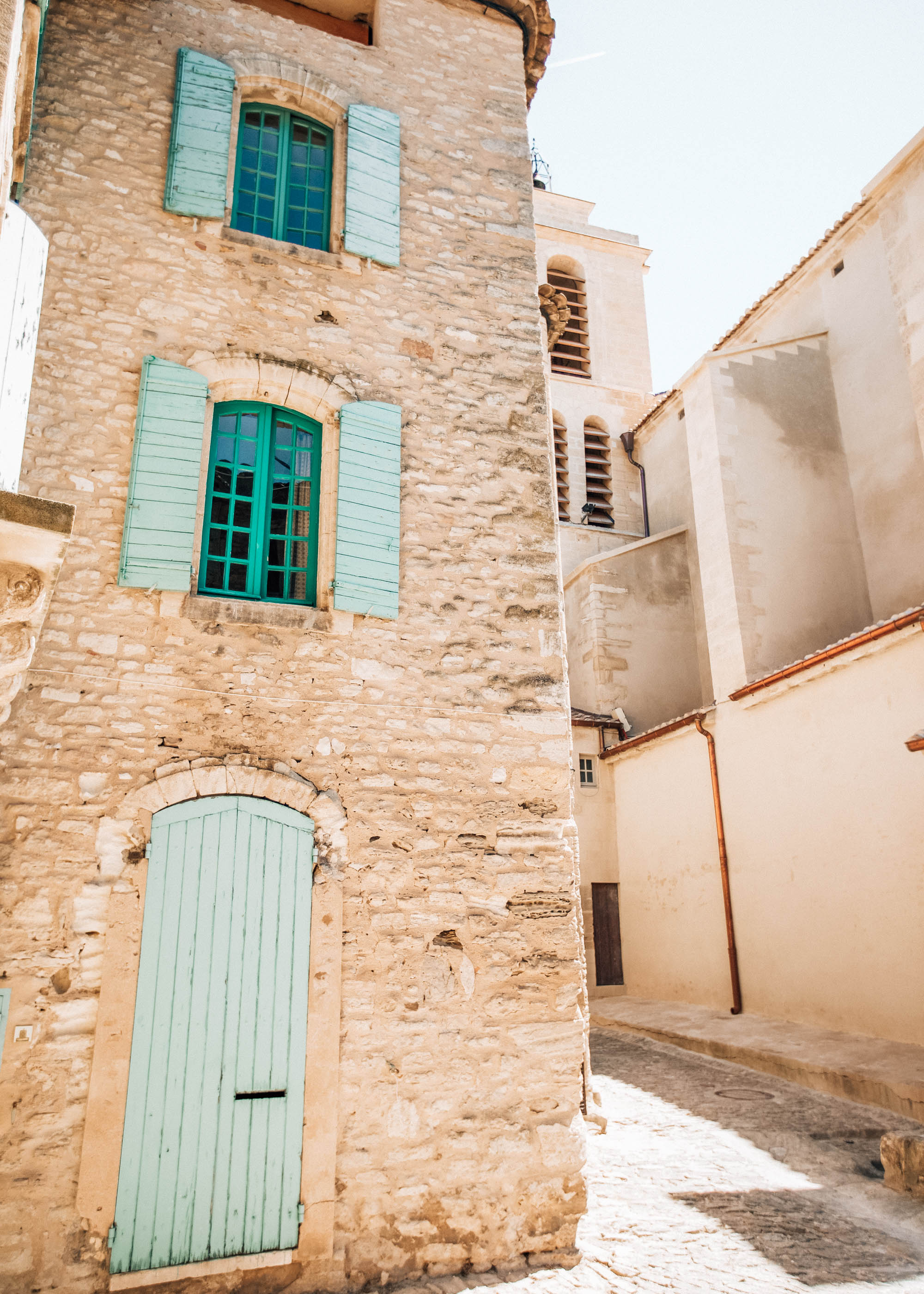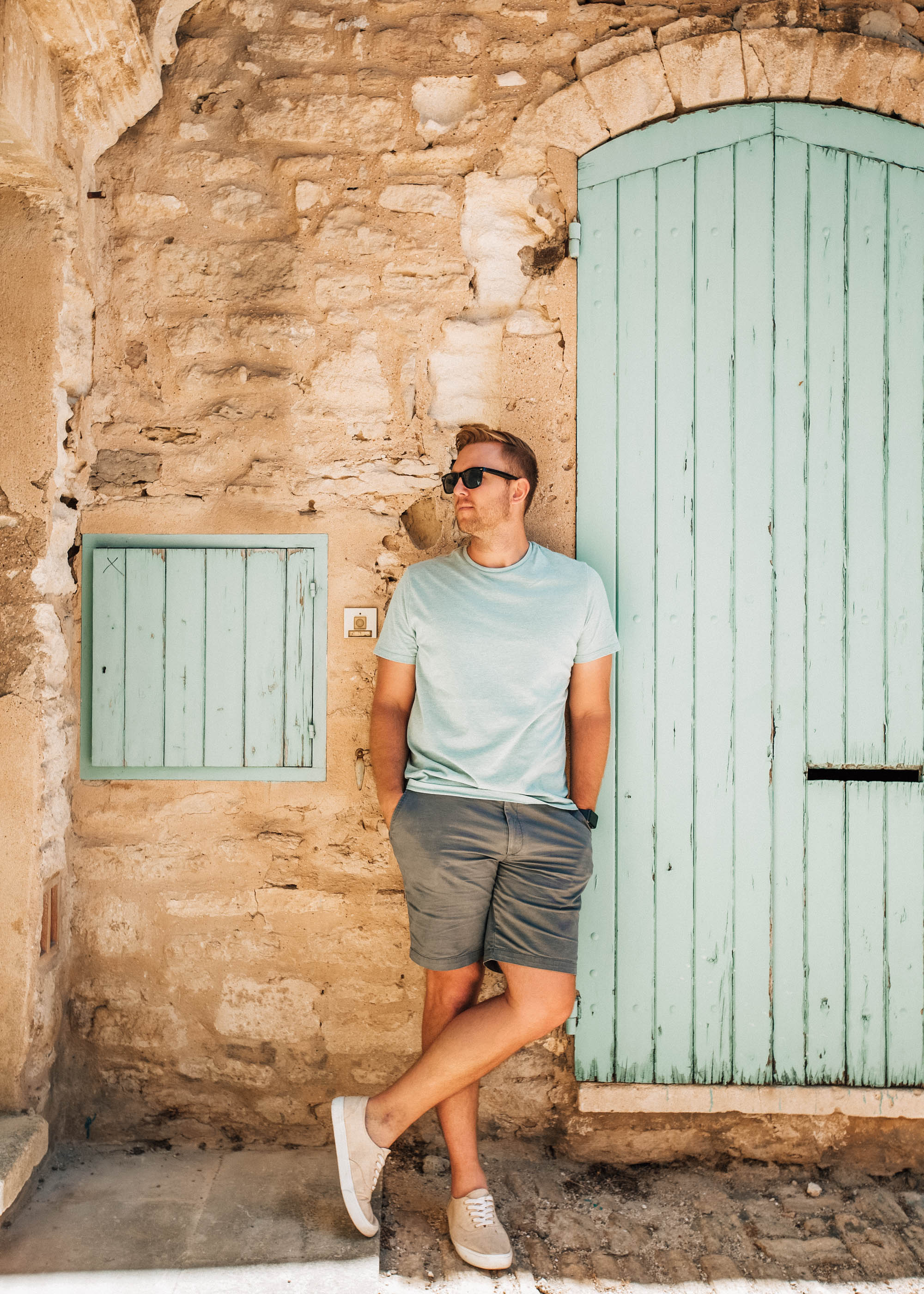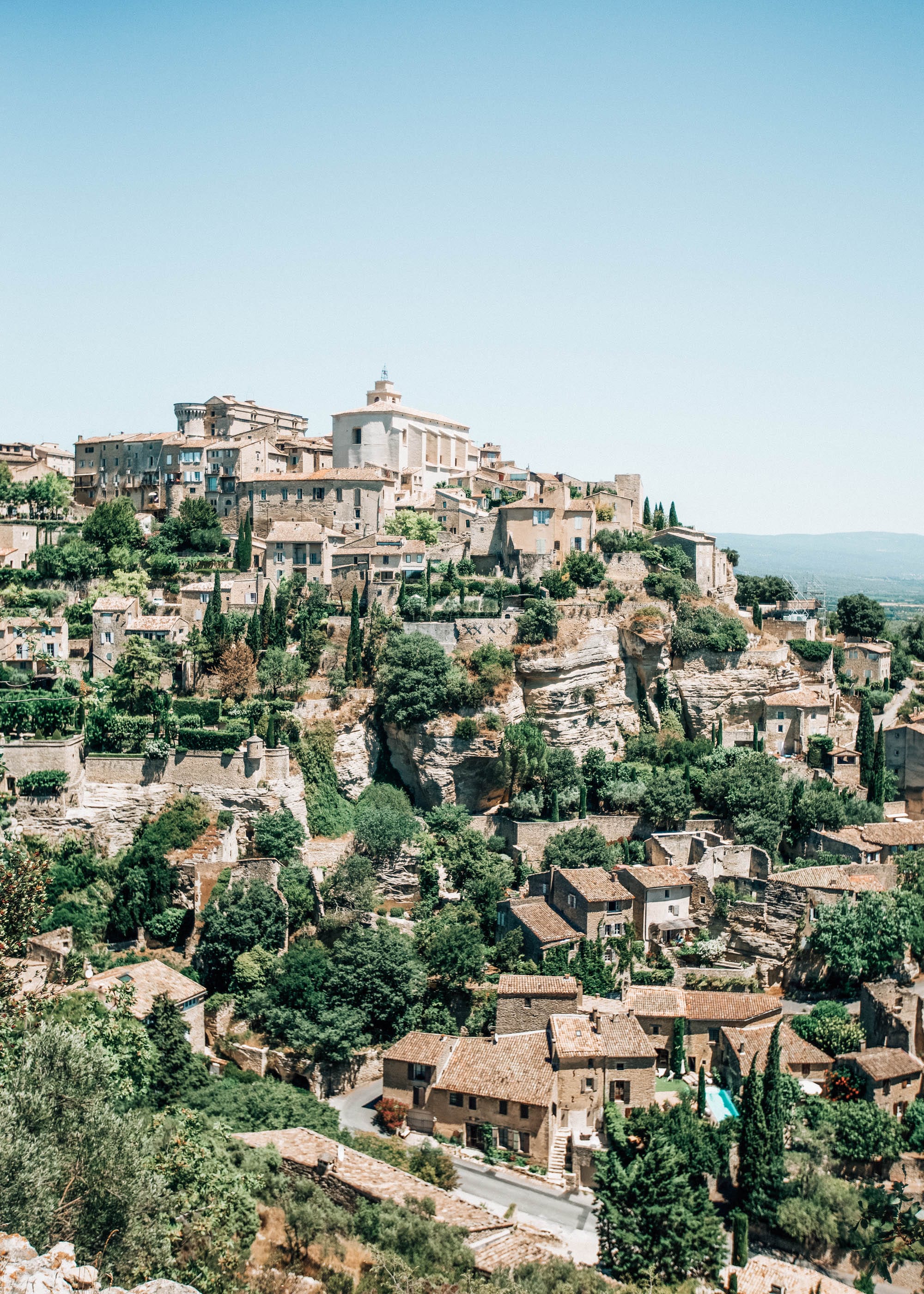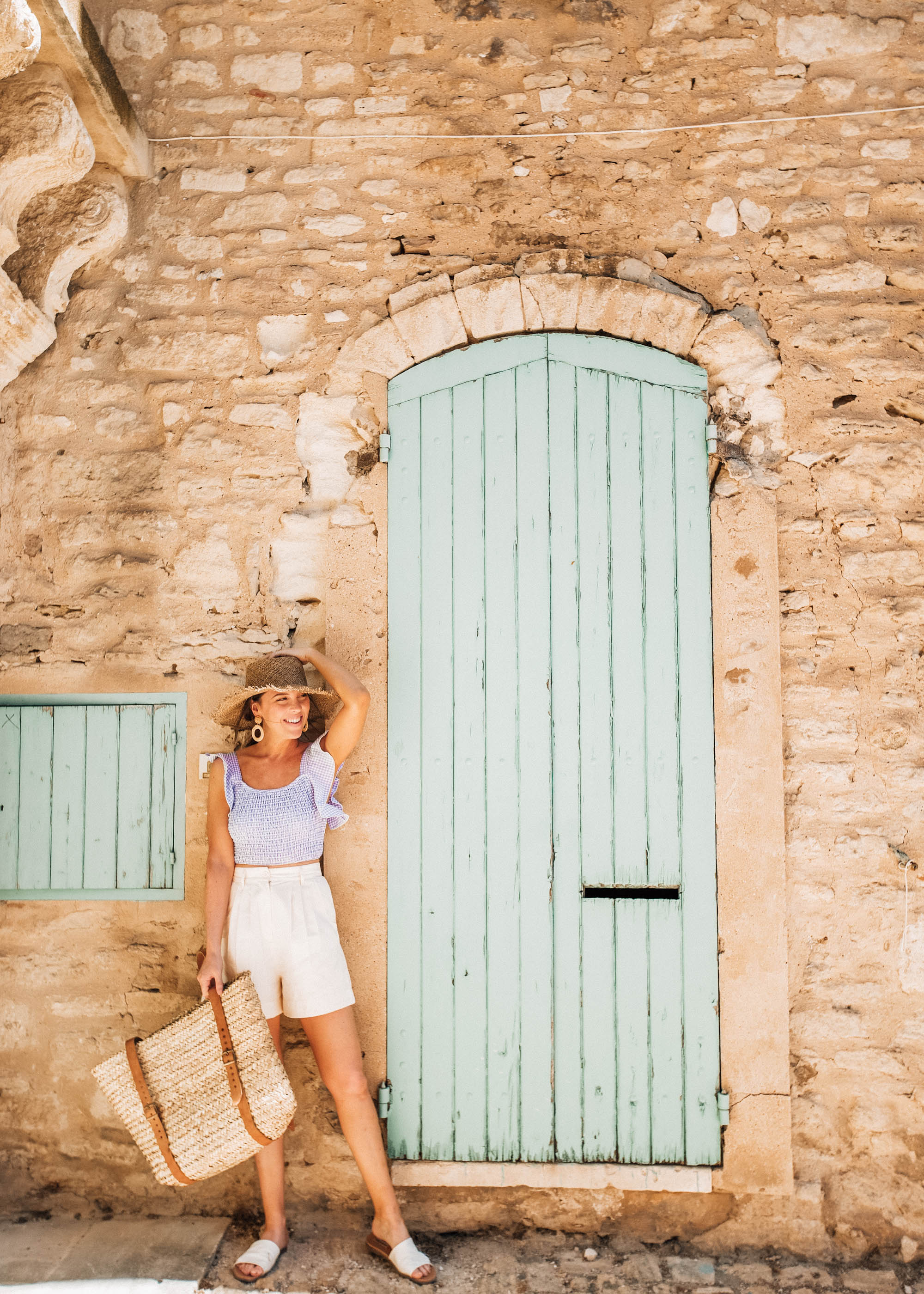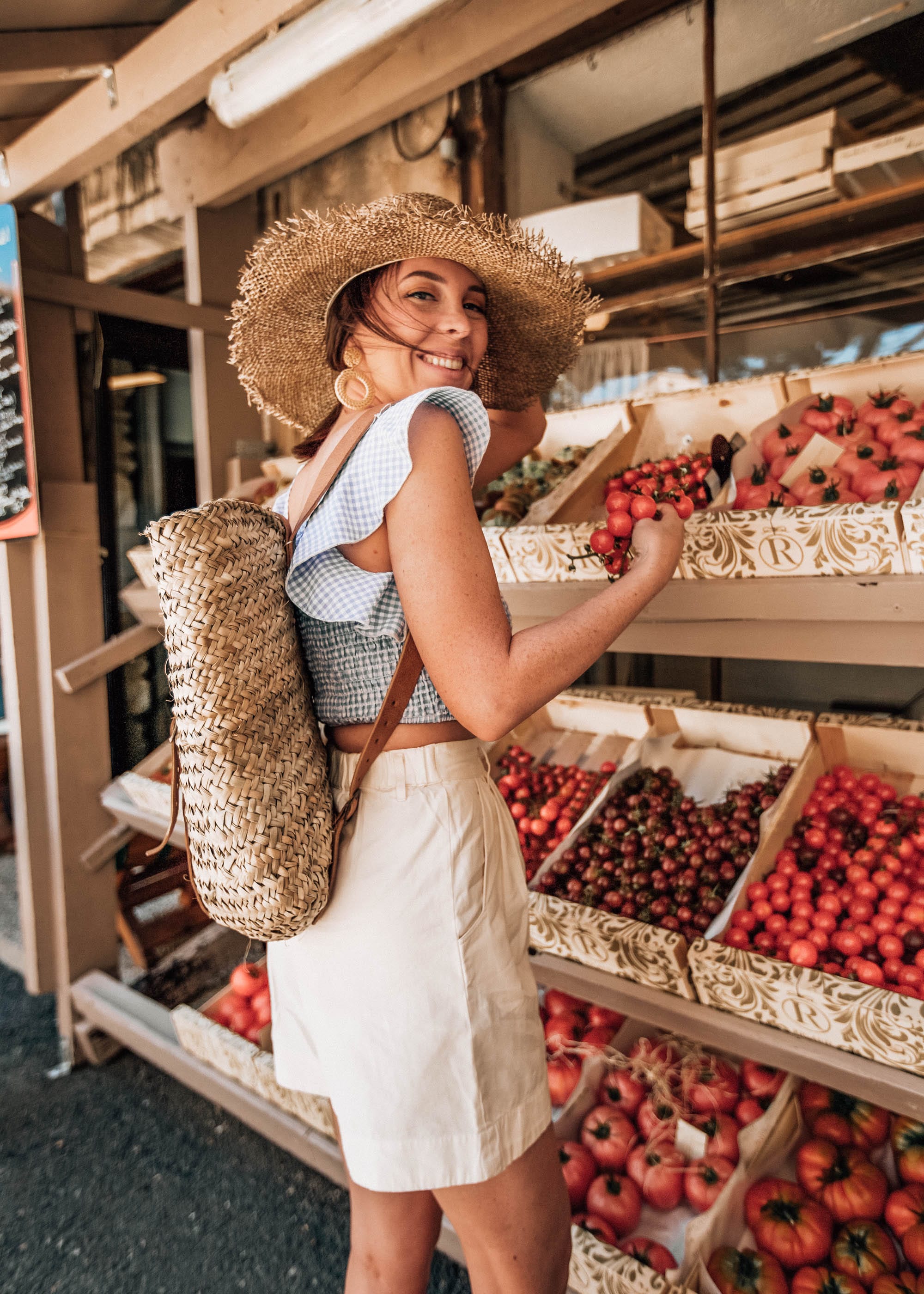 It was close to the middle of the afternoon when we got back to our Airbnb. We put our dinner ingredients in the fridge and decided to make a quick trip up to St. Remy, which was only about 15 minutes away. We wanted to spend about an hour there before heading back for dinner. St. Remy was very quaint. It is shaped in a circle and the main roads make a ring around the village. We were able to find street parking and headed into the middle of the village. St. Remy had a lot of good shops for gifts, clothes, or travel knick knacks. We were starting to feel the effects of the lack of sleep, so we stopped by a cafe for a much needed latte. We got the lattes (and a cookie!) to go and made our way to a little square to sit down. We were treated to a very French musical artist playing a traditional wind up music box. It was serene!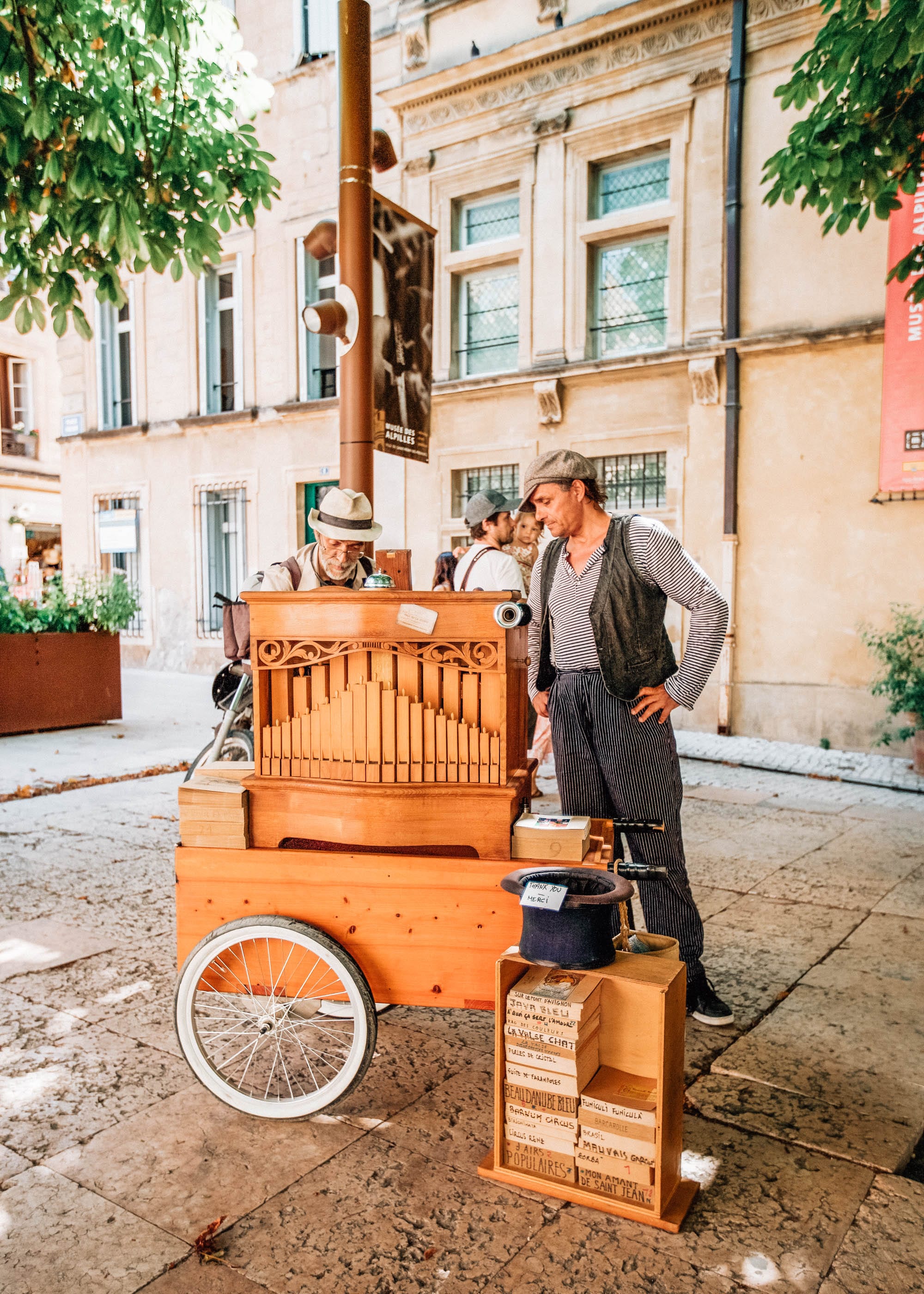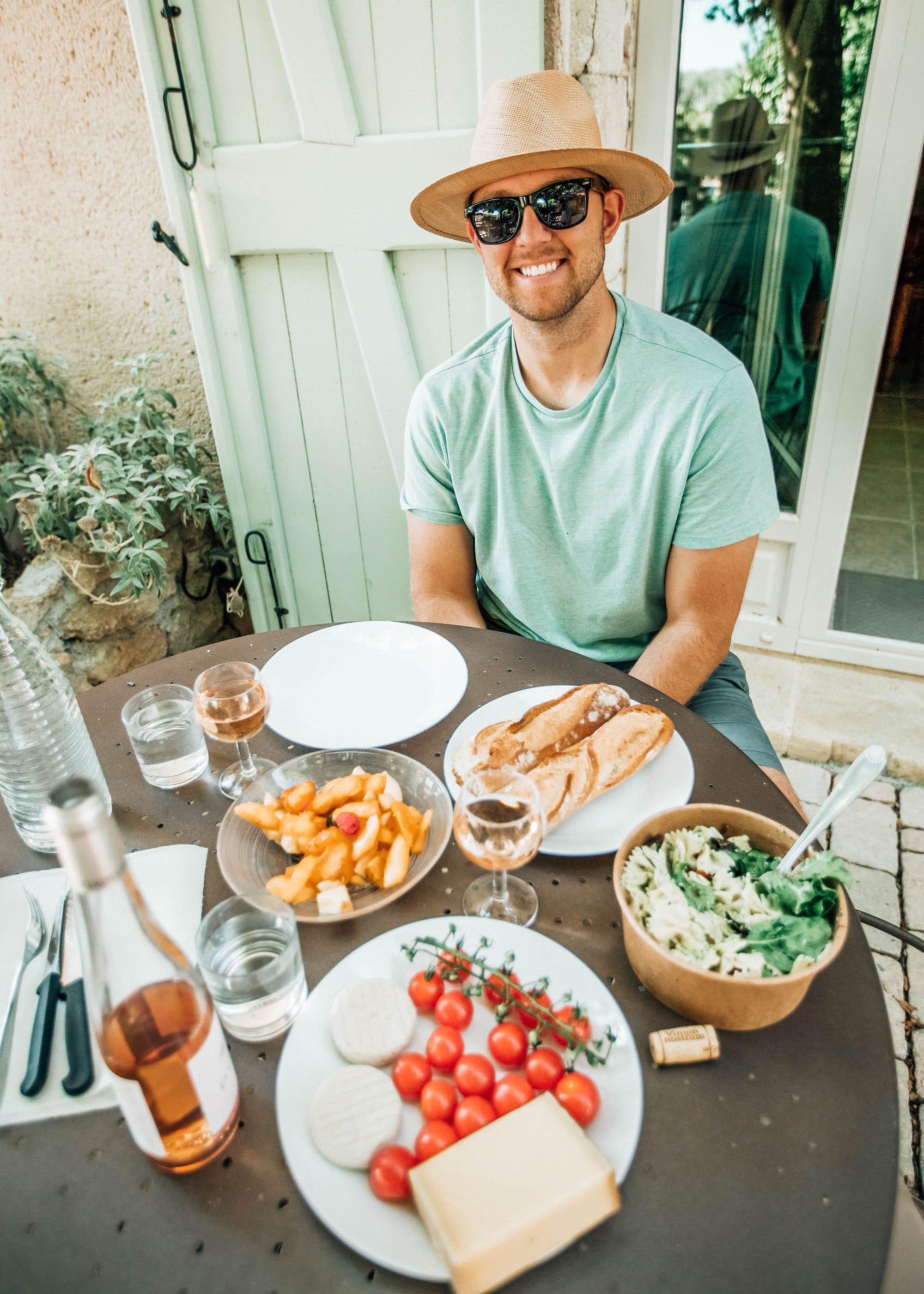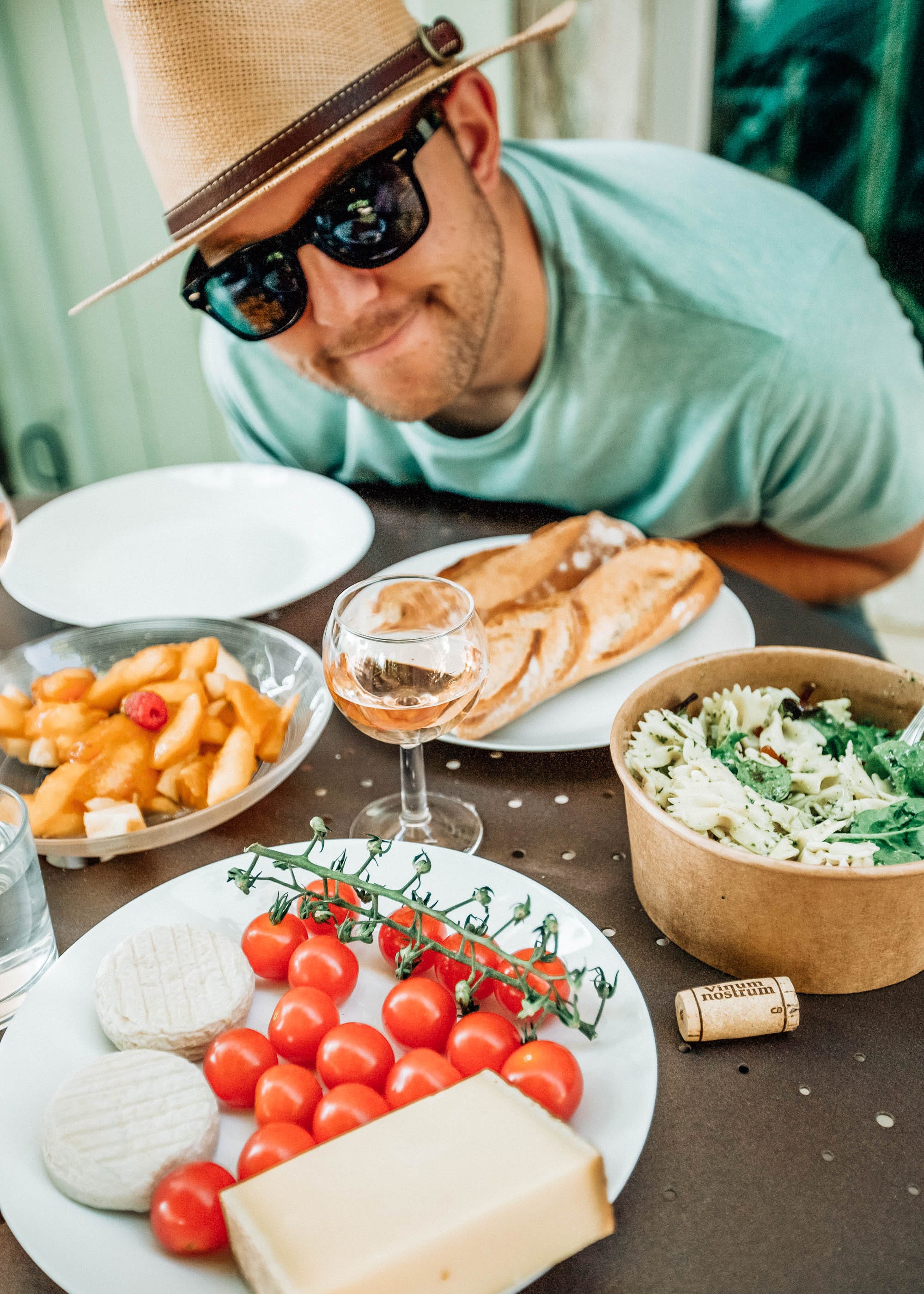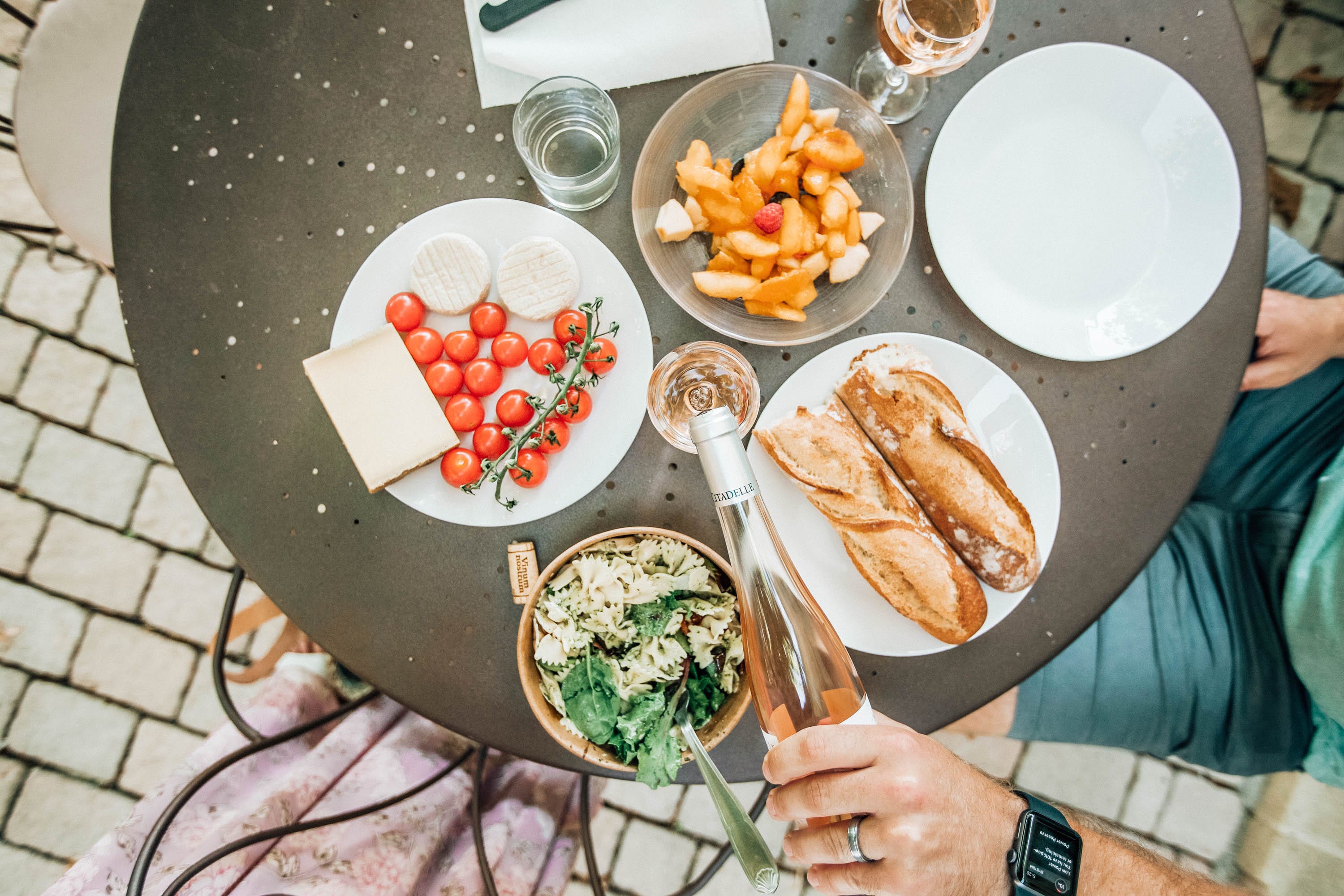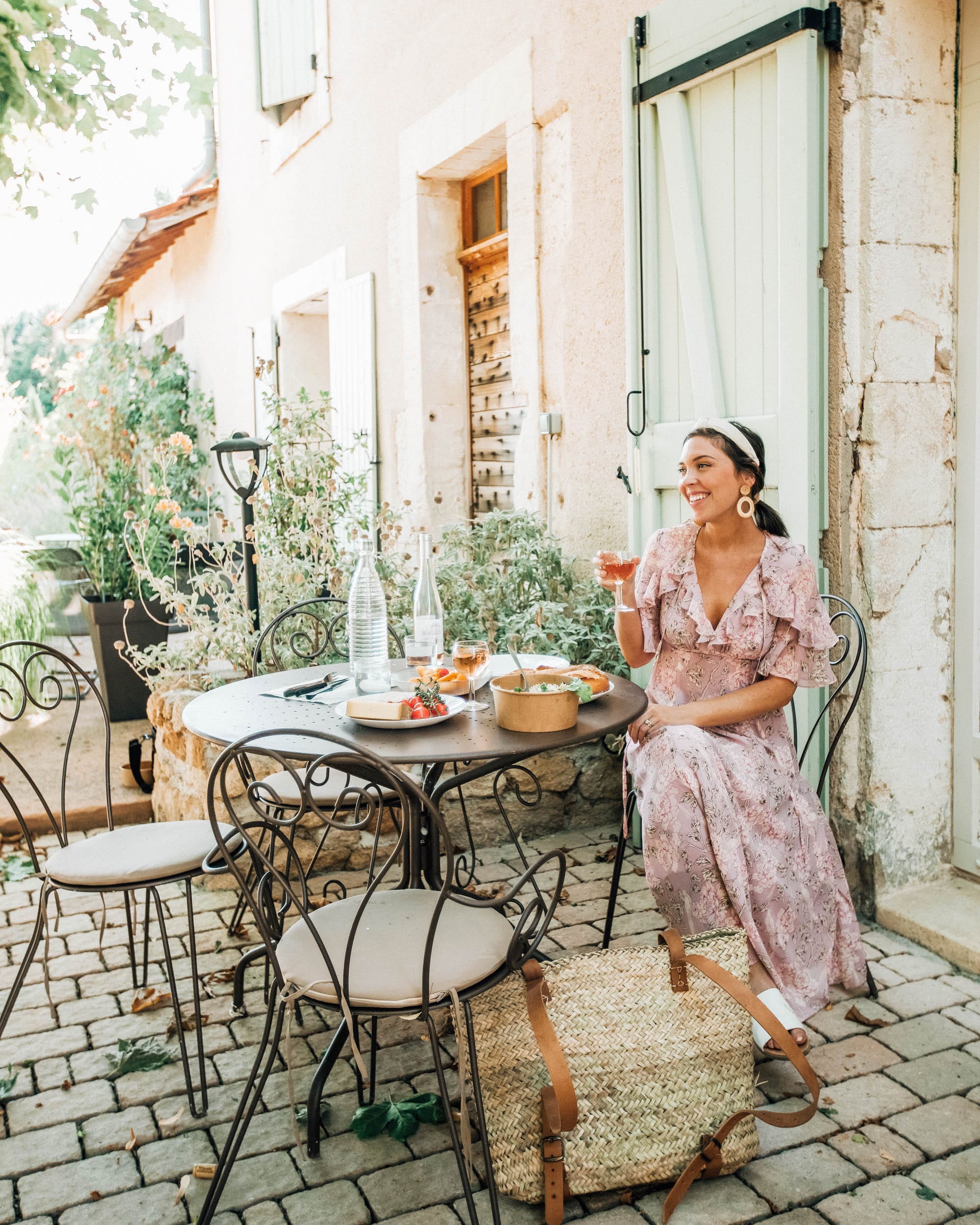 With caffeine in our systems, we headed back to the Airbnb to make dinner before the evening's adventures. We made our dinner using what we picked up from the market in Gourdes and played with the dogs before it was time to go Lavender fields. I've always loved everything lavender! Soap, ice cream, candles, lattes. I cannot get enough, so I knew I wanted to see the fields in person. There is a town called Sault, which was about an hour or so away from Airbnb. To get to Sault, you have to drive up into the mountains and this drive was very eventful. This was the only part of the trip where I had any sort of anxiety. I thought we were going to drive off a cliff. You couldn't go more than 35 or 40 miles an hour because the roads were so winding. As we got closer to Sault, we began to see wild lavender fields. There were so many that we pulled over to walk through them and get a few pictures before heading up into Sault. Note: Valensole is one of the other popular Lavender areas but we didn't want to spend that much time driving there! Next time!
It was a good thing we did! While Sault is the lavender capital of the world, it did not provide very good opportunities for us to really experience the fields. Also, Sault was a ghost town! We got there around 8pm and maybe saw 3 people out in the streets. Most restaurants were closed already, and every store had shut it down as well. It was kind of eerie. Actually, very eerie. We didn't spend too much time in Sault, but I am sure if you came closer to the middle of the day, there would be a lot more things to do. On the way back to our Airbnb, we stopped a couple more times at the untamed lavender fields to get our last little fill.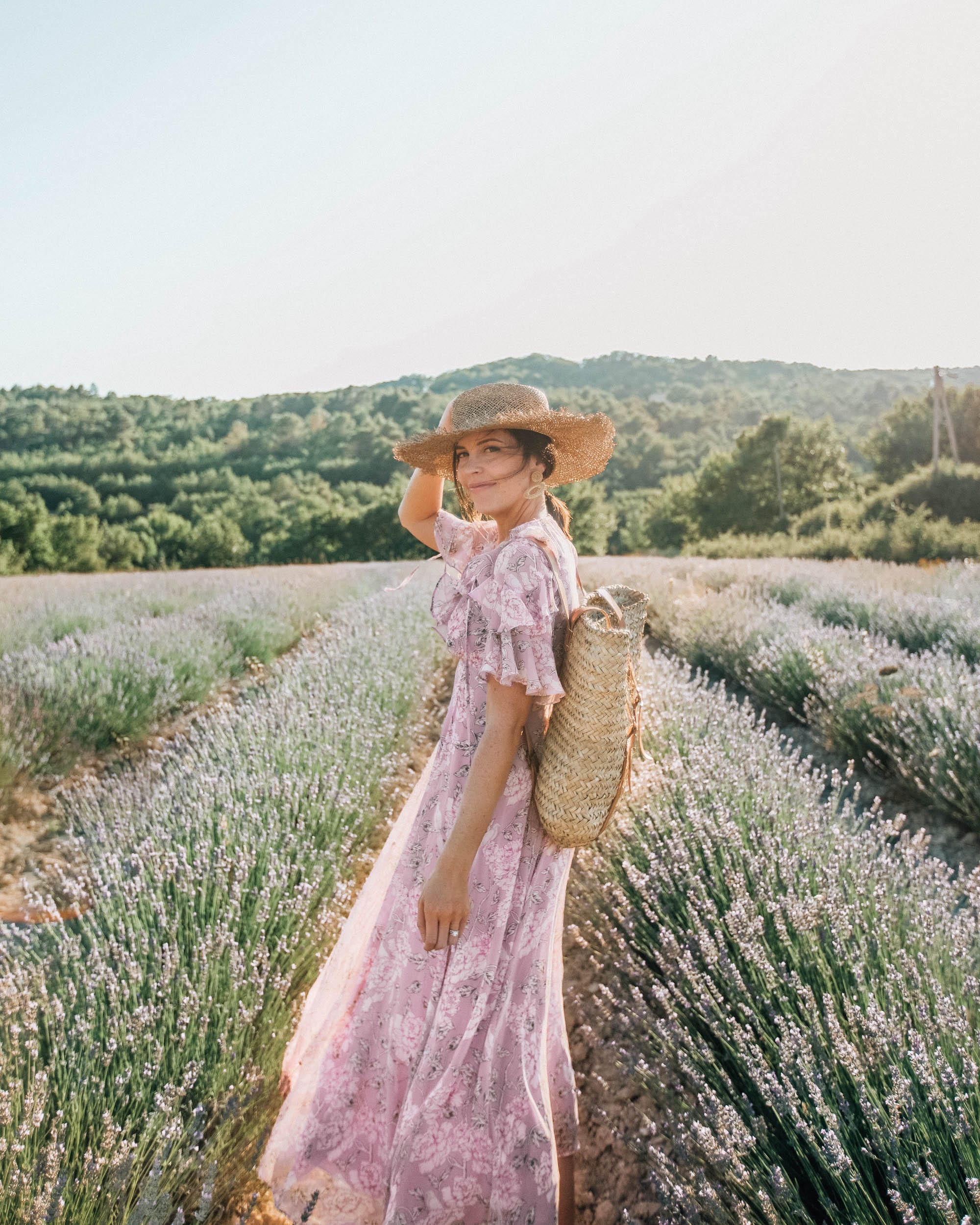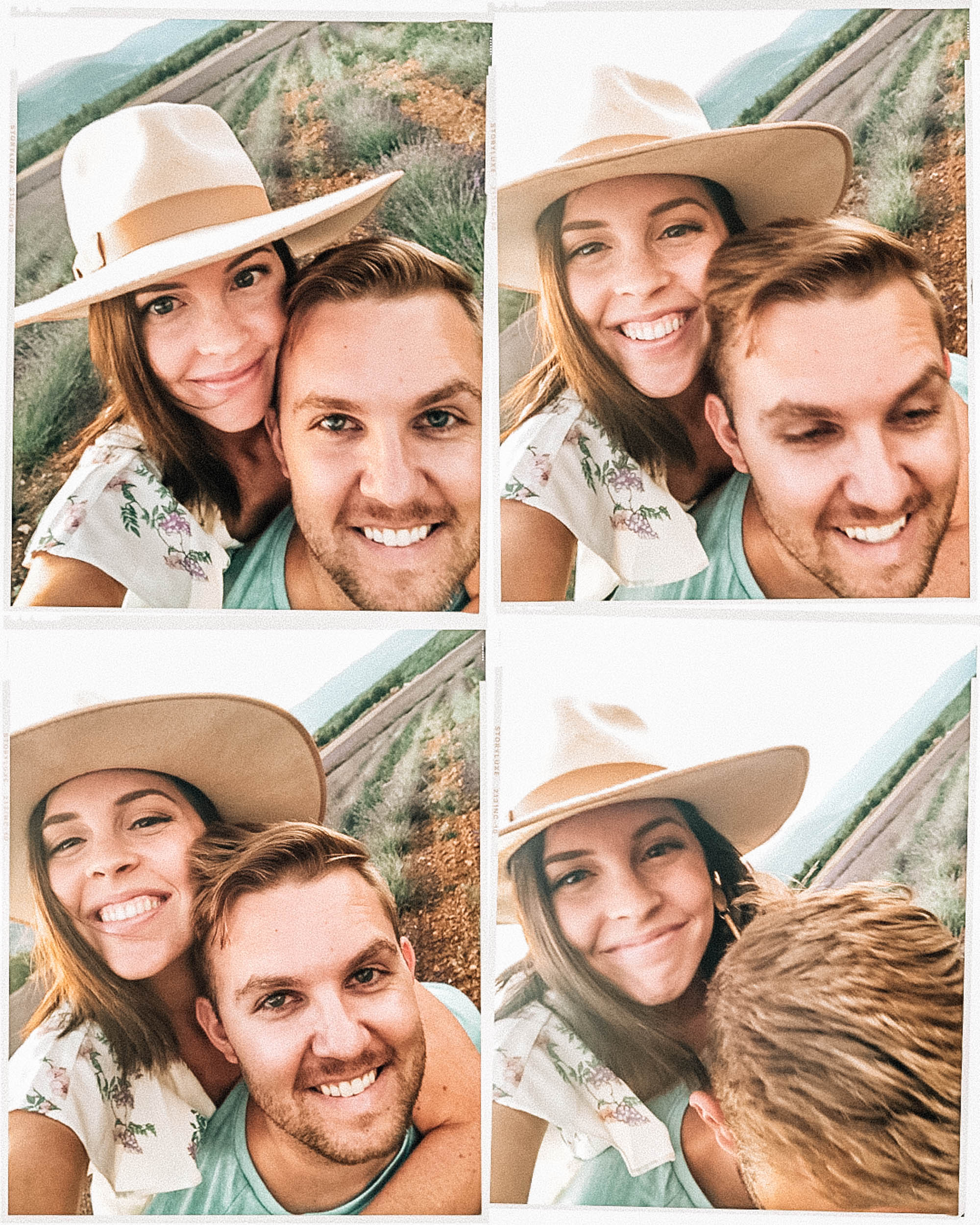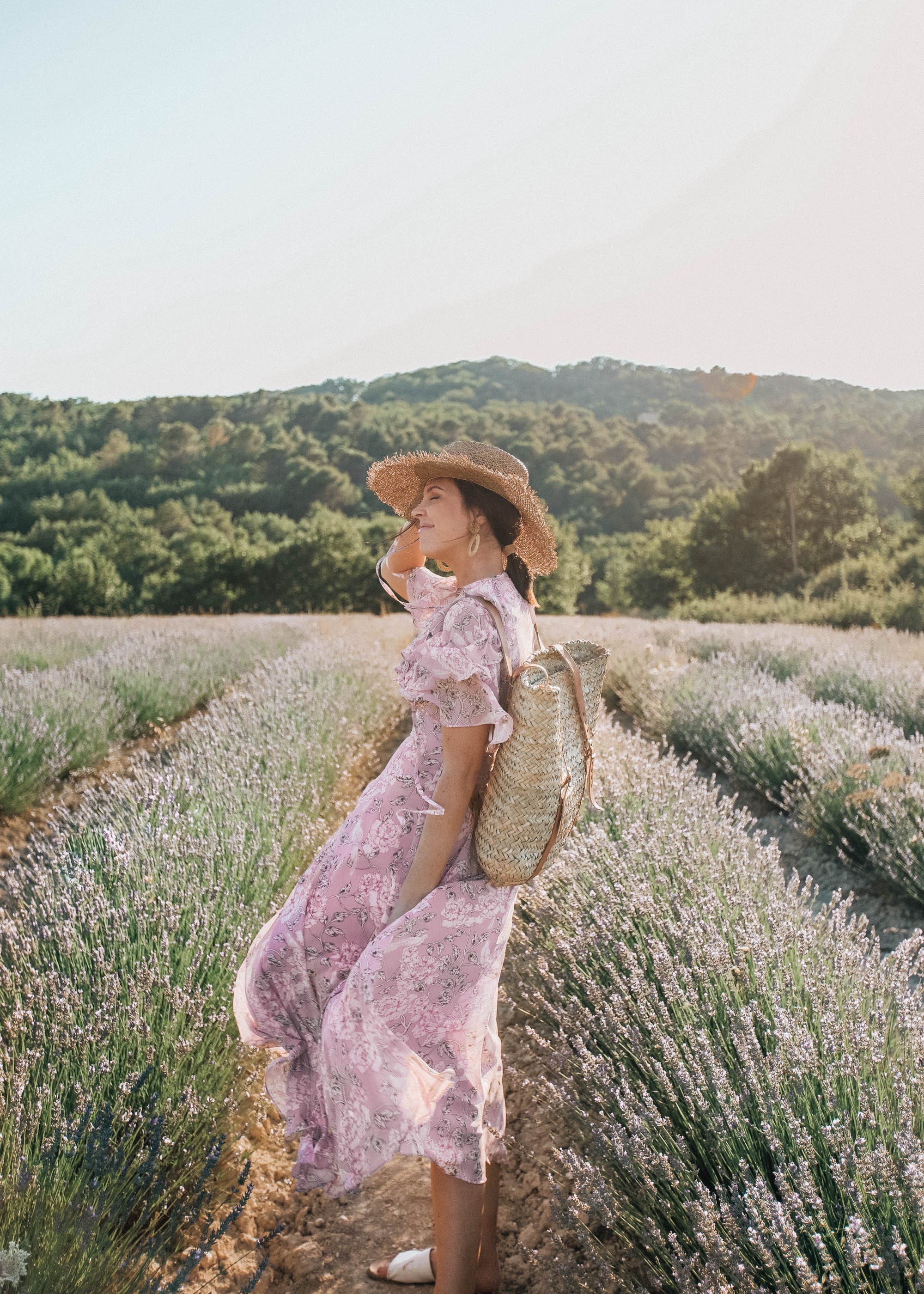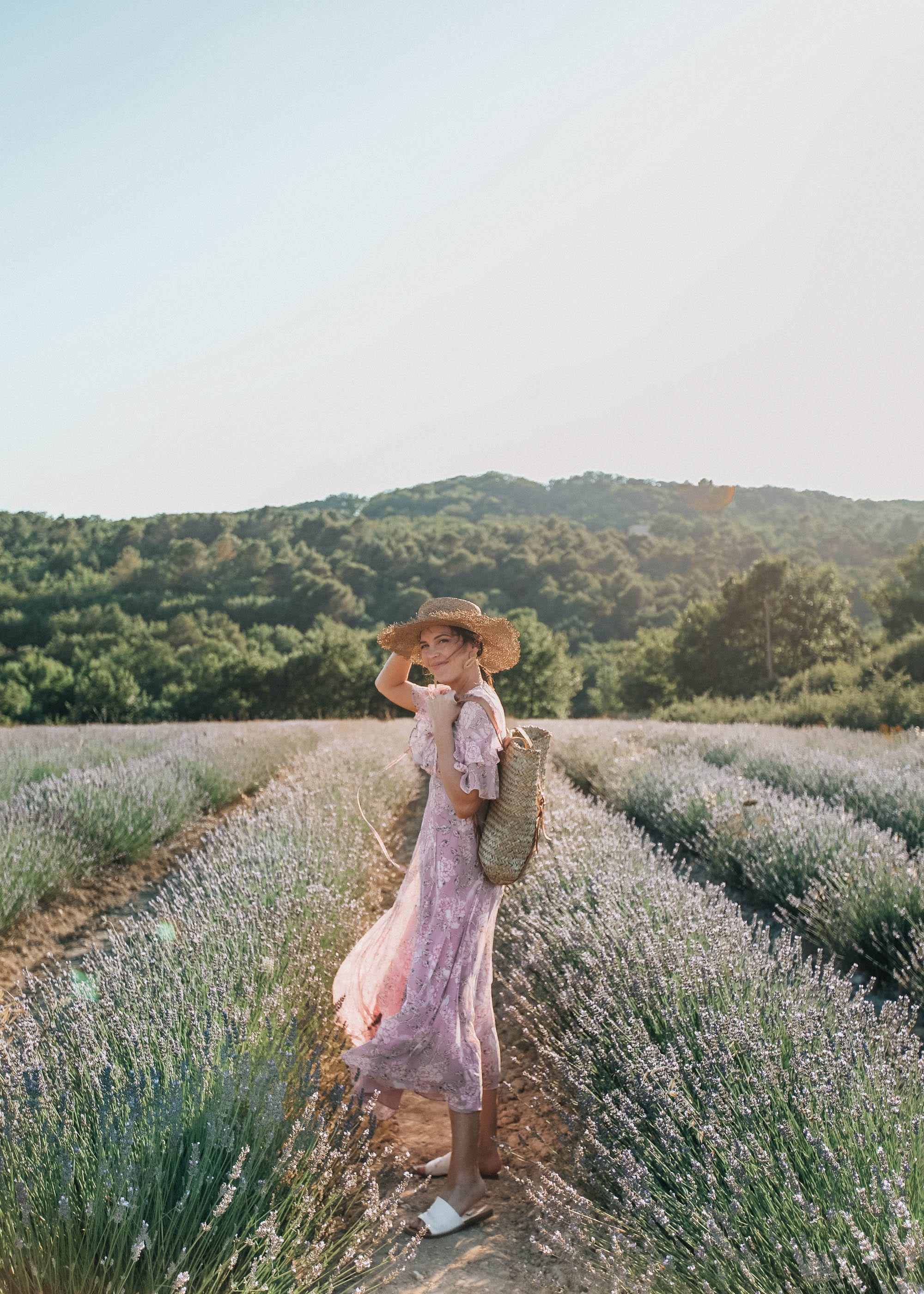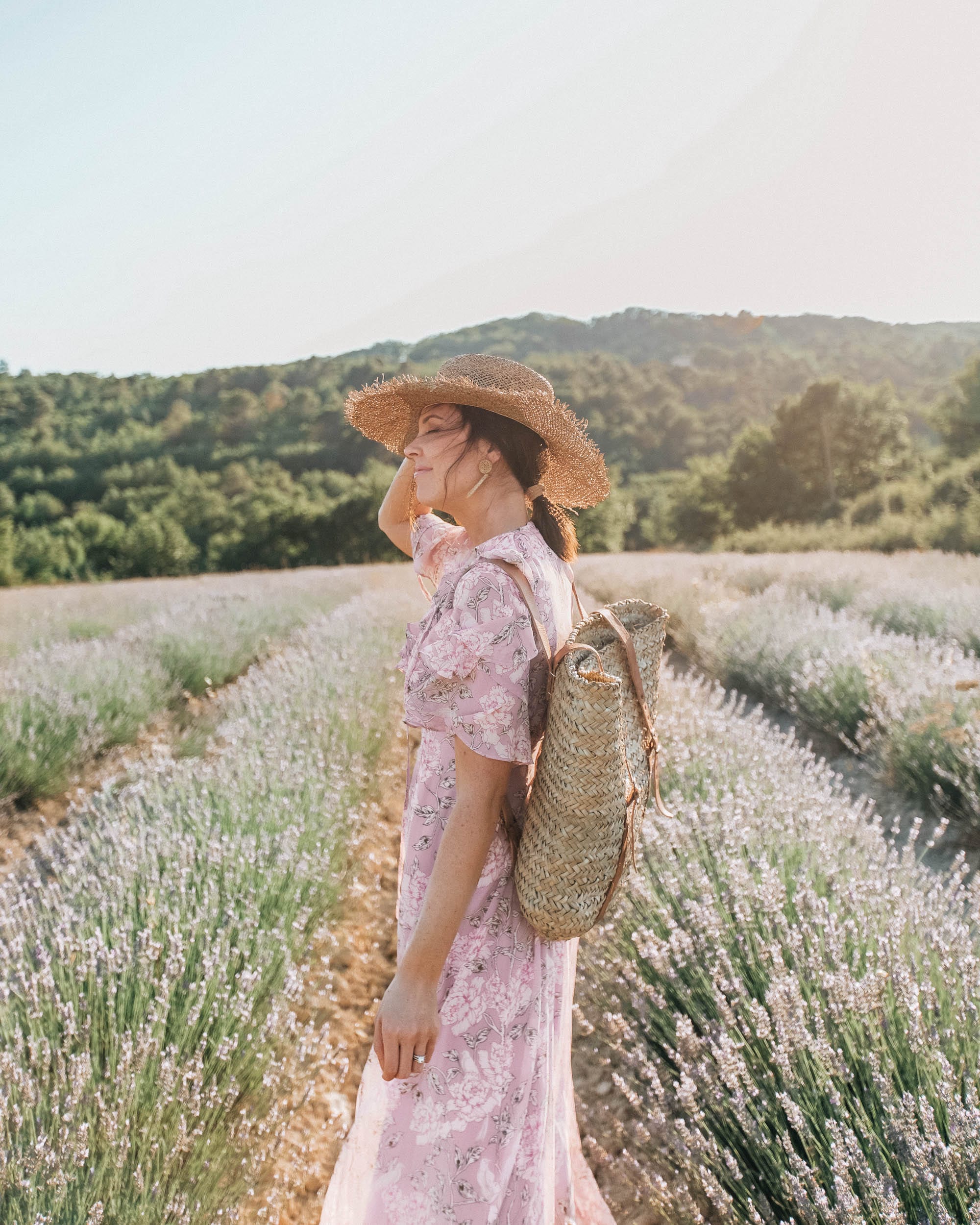 We got back to the Airbnb and packed up most of our things since it was our last night there before heading back towards Nice. We had one final lovely breakfast the next day, said goodbye to the dogs (and our host), and made our way southeast.
France Travel Pro Tip: At this point we had driven about 500 miles around France and were in need of gas. One thing we quickly learned is that American debit and credit cards do not always work at French gas stations. Also, not all gas stations take cash. We had a crazy hard time trying to find a station that took cash, so be prepared if you rent a car.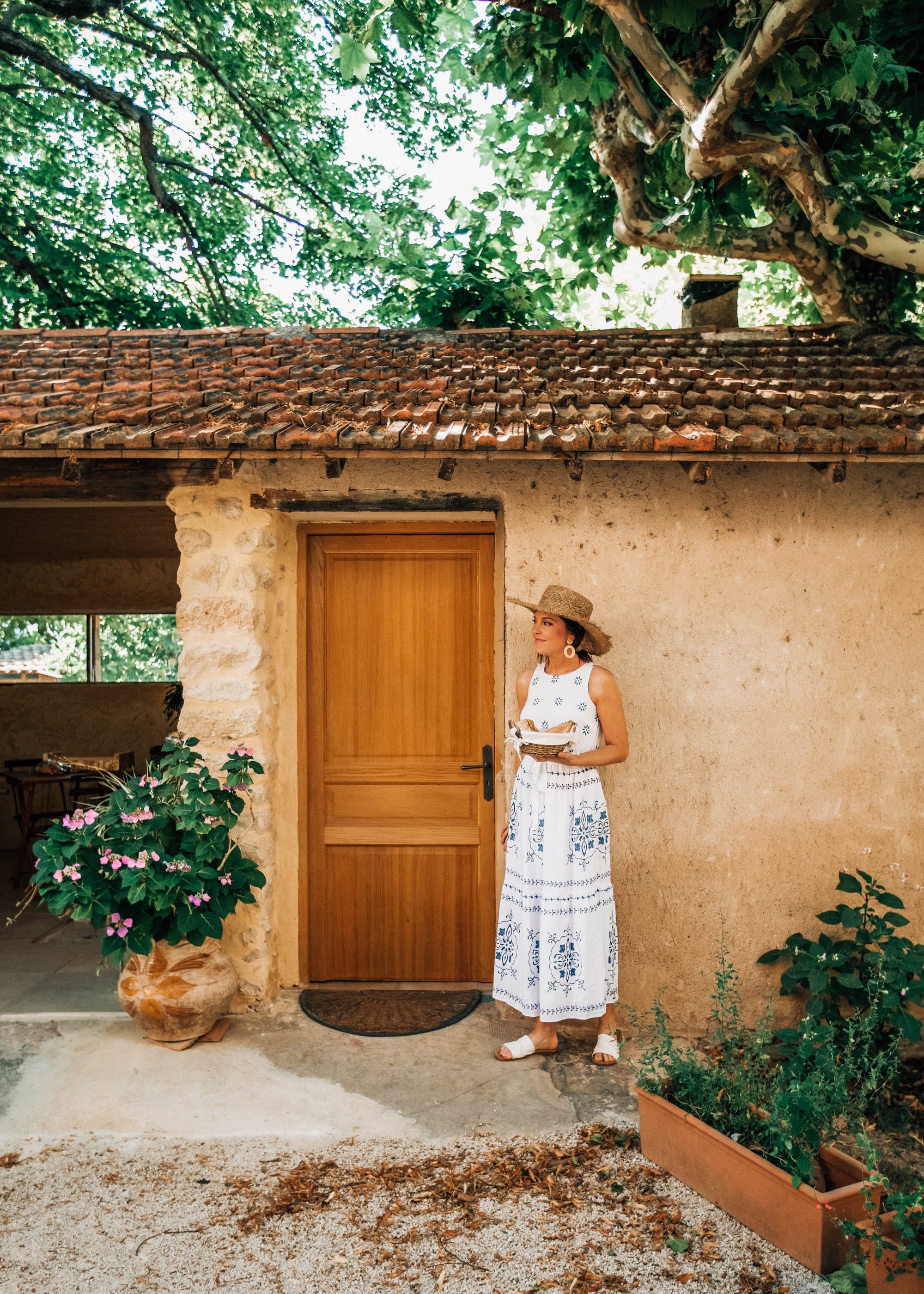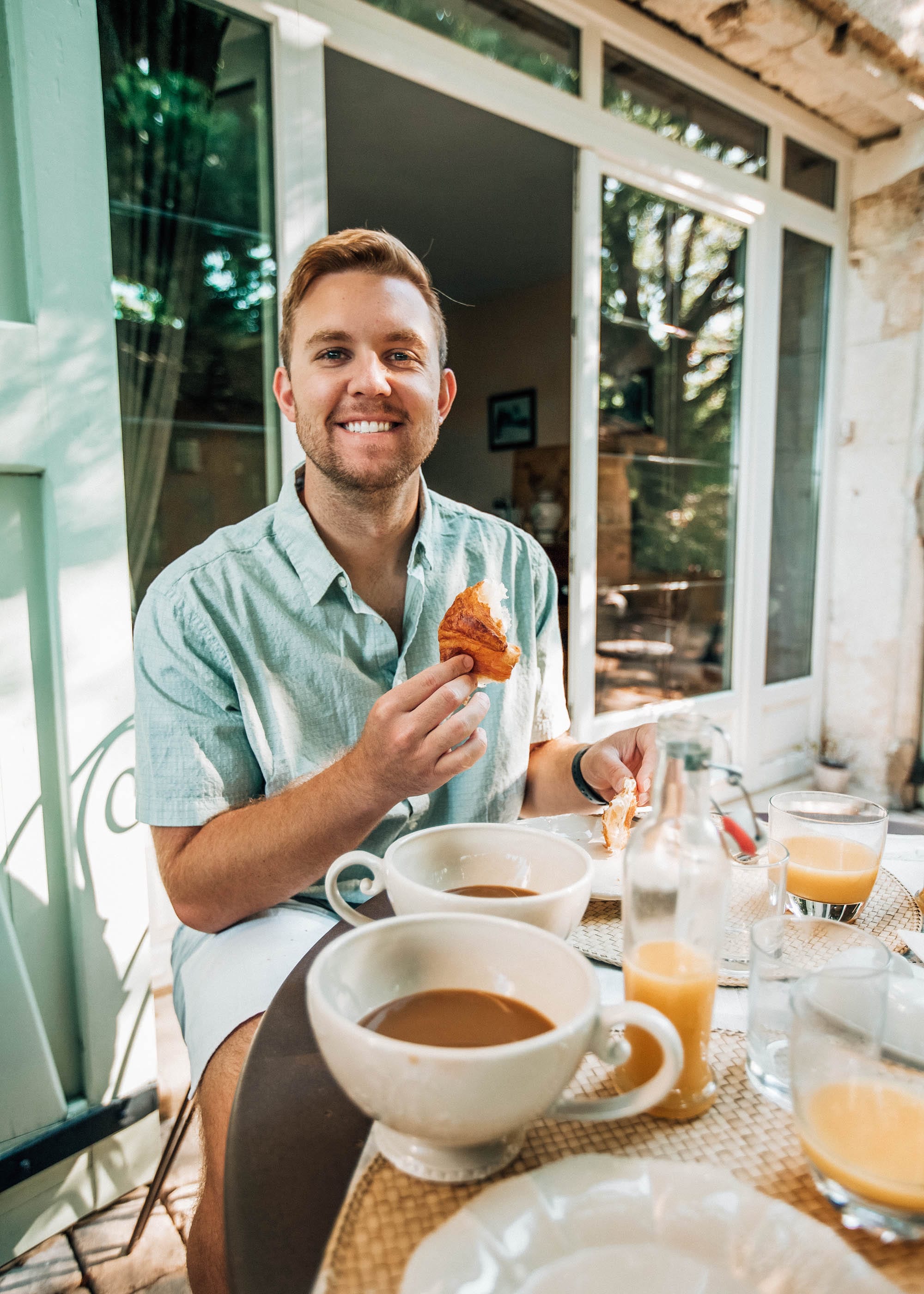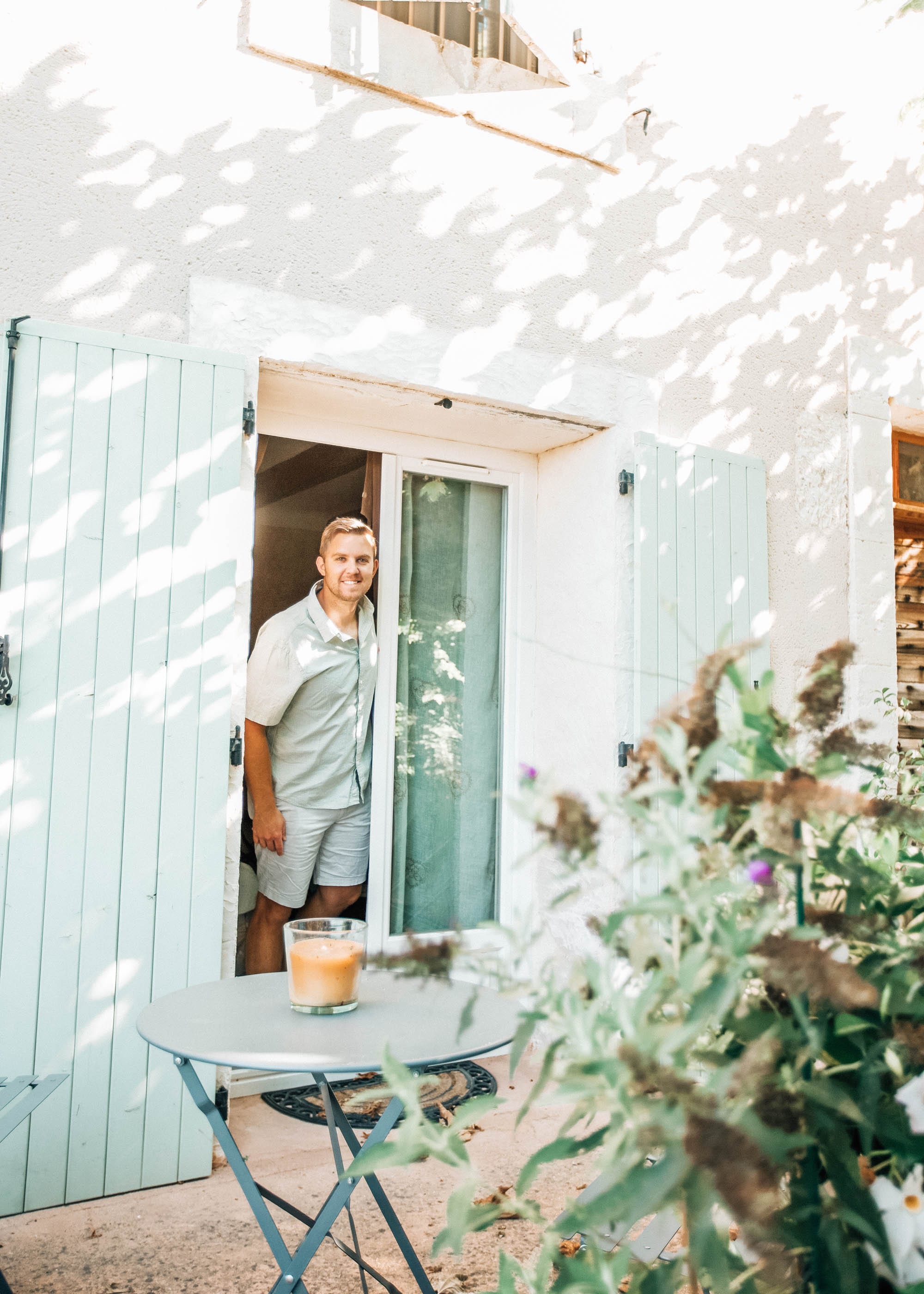 SHOP ART PRINTS FROM THE TRIP:
[show_shopthepost_widget id="4537961"]