I've been in fall-decorating mode this last week and the latest corner I've spruced up a bit is the bar-cart. This bar cart/serving cart/whatever you'd like to call it has served so many different purposes over the last few years. What was once a coffee station, bar-cart, snack/guest cart, and wine corner, is now set up for fall entertaining. You can shop my exact white bar-cart here and if you haven't yet checked out Walmart's latest fall arrivals, I'm sharing some of my favorites throughout this post! Walmart is working it's way up to be one of my go-to sites for decor… it's sister site Hayneedle has always been in my top 3!
Anyways, I thought it would be fun to share a few of my go-to fall appetizers today including one of my favorite family recipes that is quick, simple, and fairly healthy!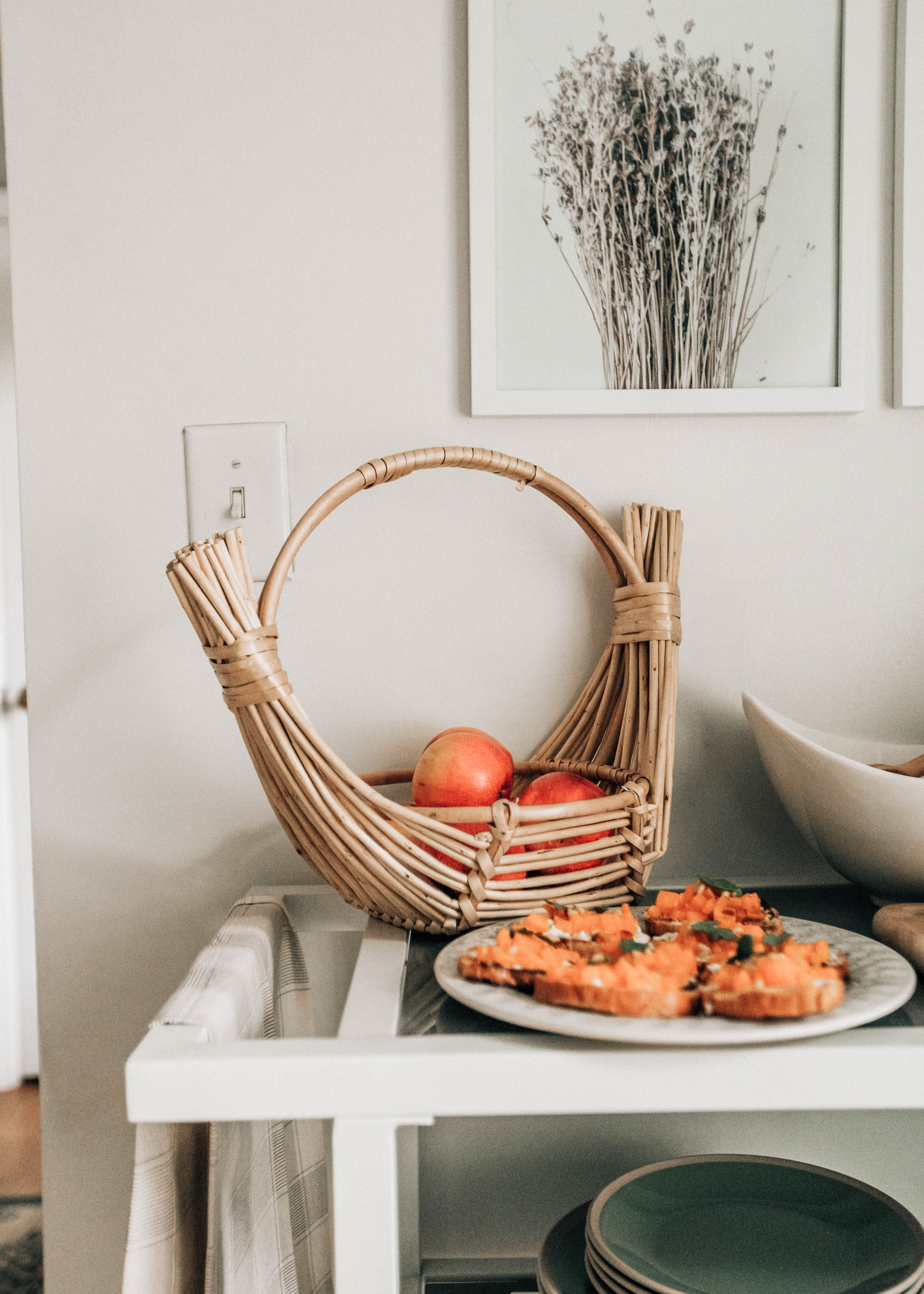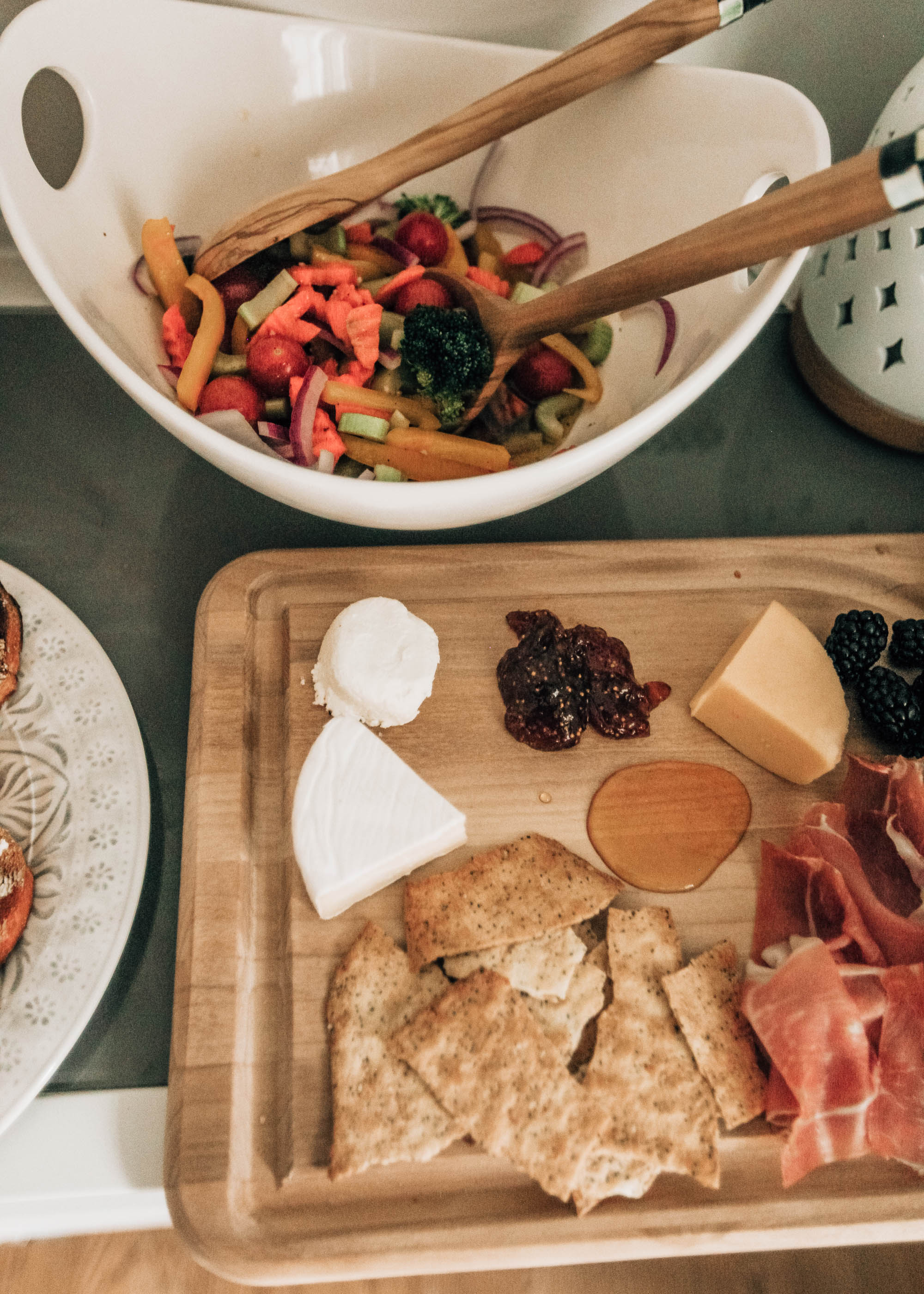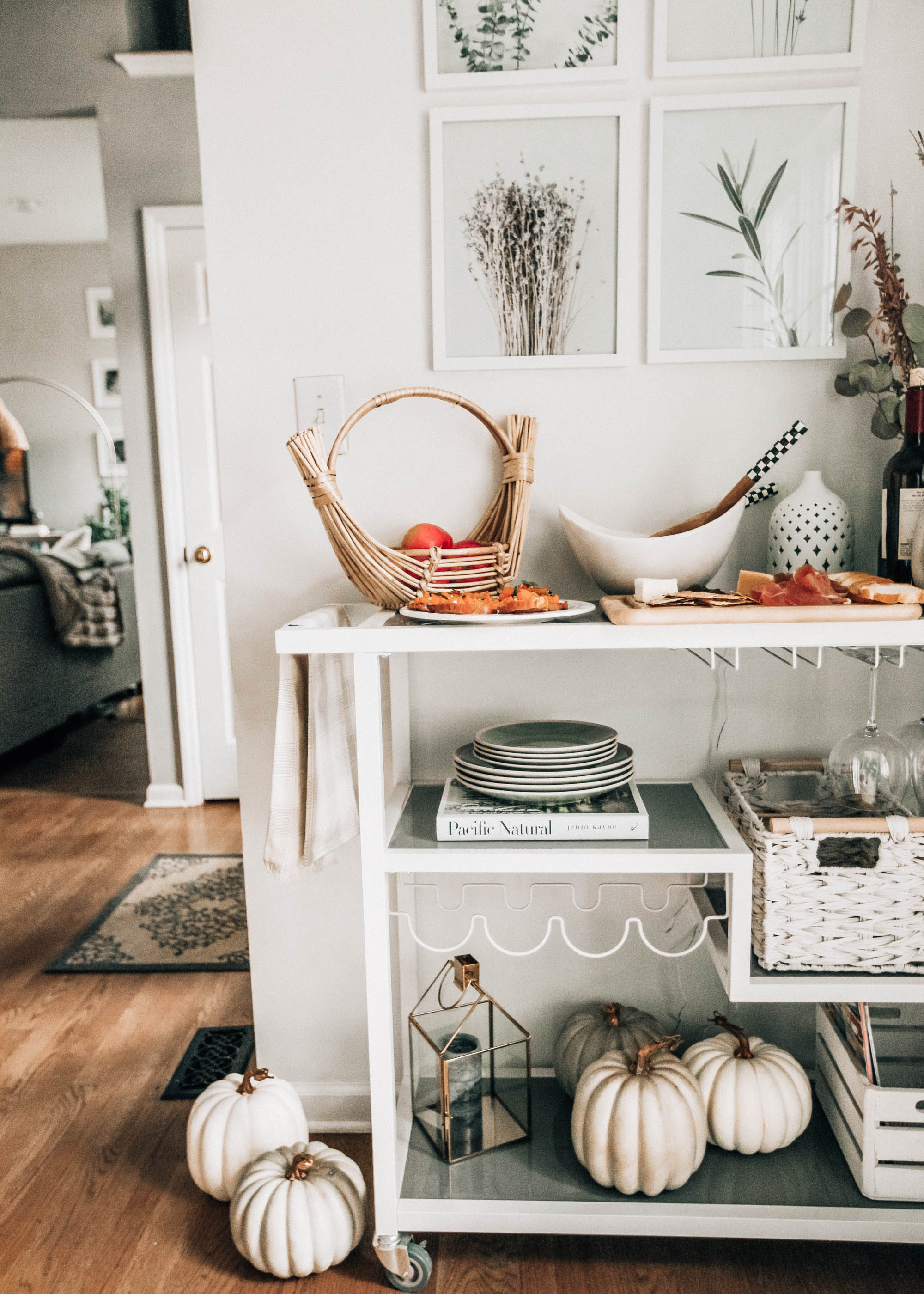 MARINATED VEGETABLES
This recipe is my mom's and is SO simple but so tasty. Every single Thanksgiving, she always makes this a few hours before we eat and it makes the best appetizer. The sooner you make the dressing and let the vegetables marinade, the better! Now any time we have any sort of fall gathering to attend, I make these.
Dressing:
1 cup red wine vinegar
1 cup olive oil
1 tablespoon salt
1 teaspoon cracked pepper
1 or 2 cloves of fresh garlic, finely minced
1 teaspoon dried oregano
2 teaspoons sugar
Vegetables:
(a big bowl of them)
cherry tomatoes
broccoli and/or cauliflower florets
red onion, peeled and sliced or diced
artichoke hearts halved or quartered
olives (optional)
celery stalks cut into 1 inch lengths
tiny baby carrots
red, green, or yellow peppers cut into squares or slices
feta cheese (optional)
Combine first 7 ingredients; shake well in a jar. Wash and cut up vegetables into bite-sized pieces. Toss in a plastic bag with dressing and marinate overnight, flipping bag occasionally. Serve with crumbled feta.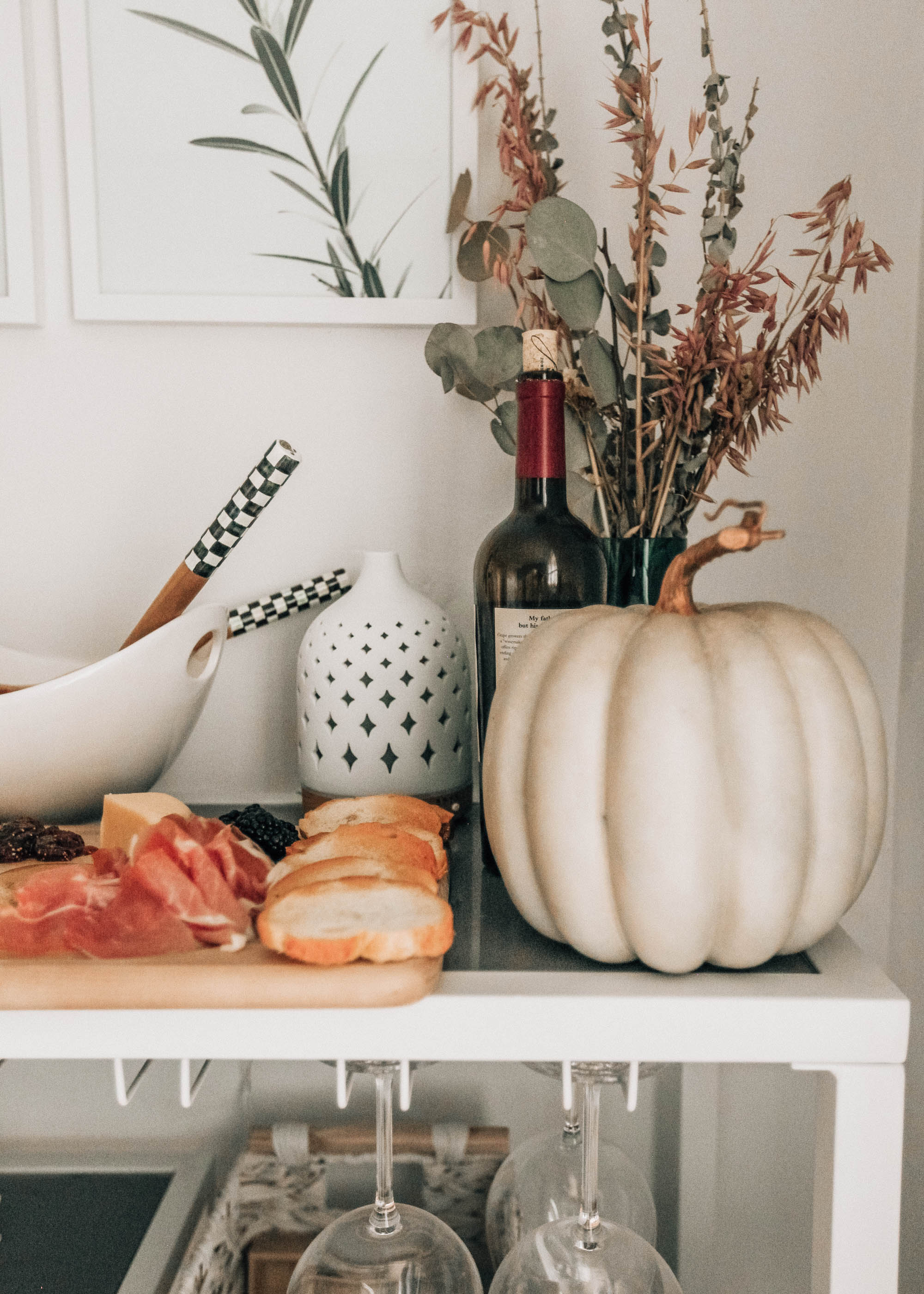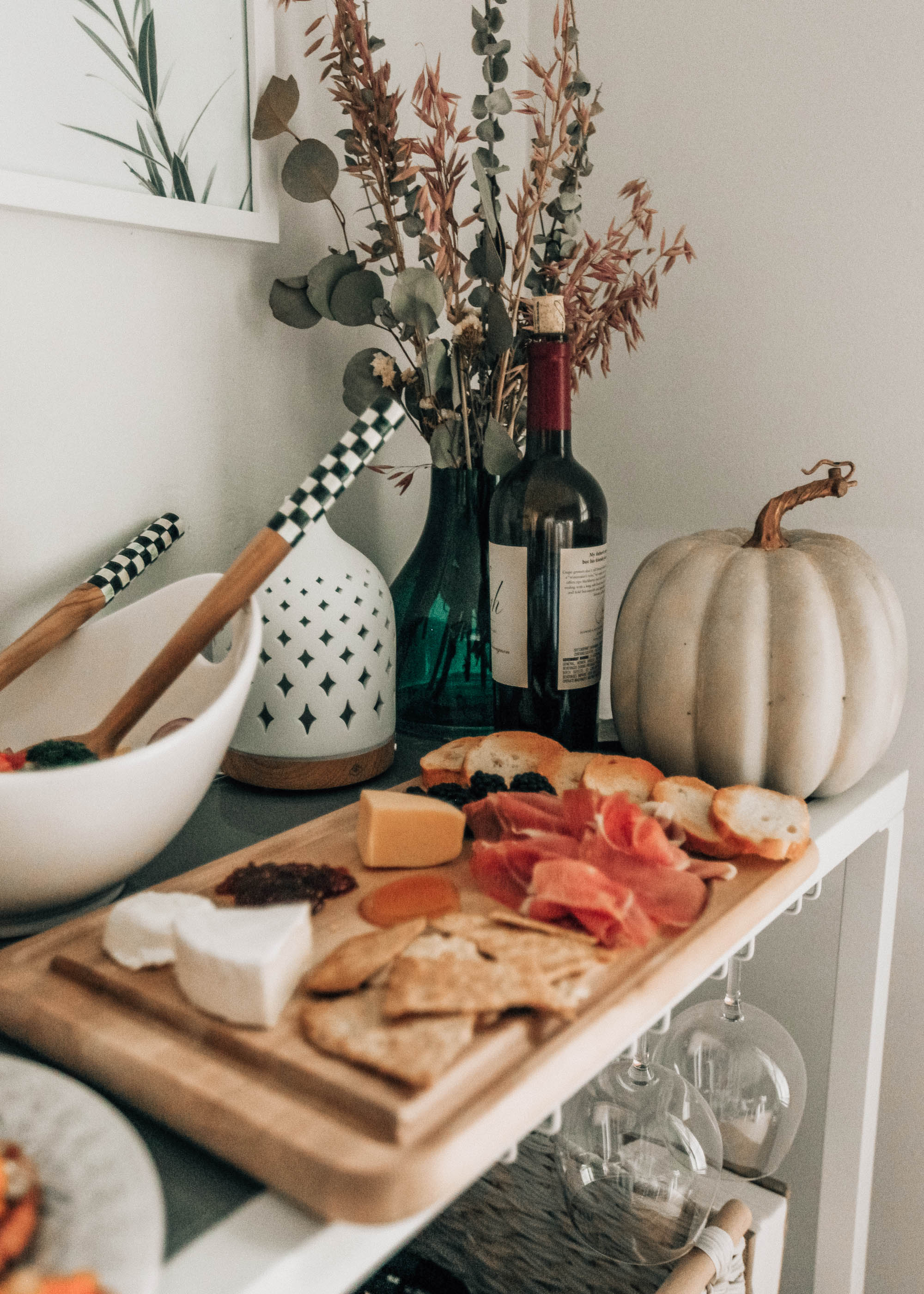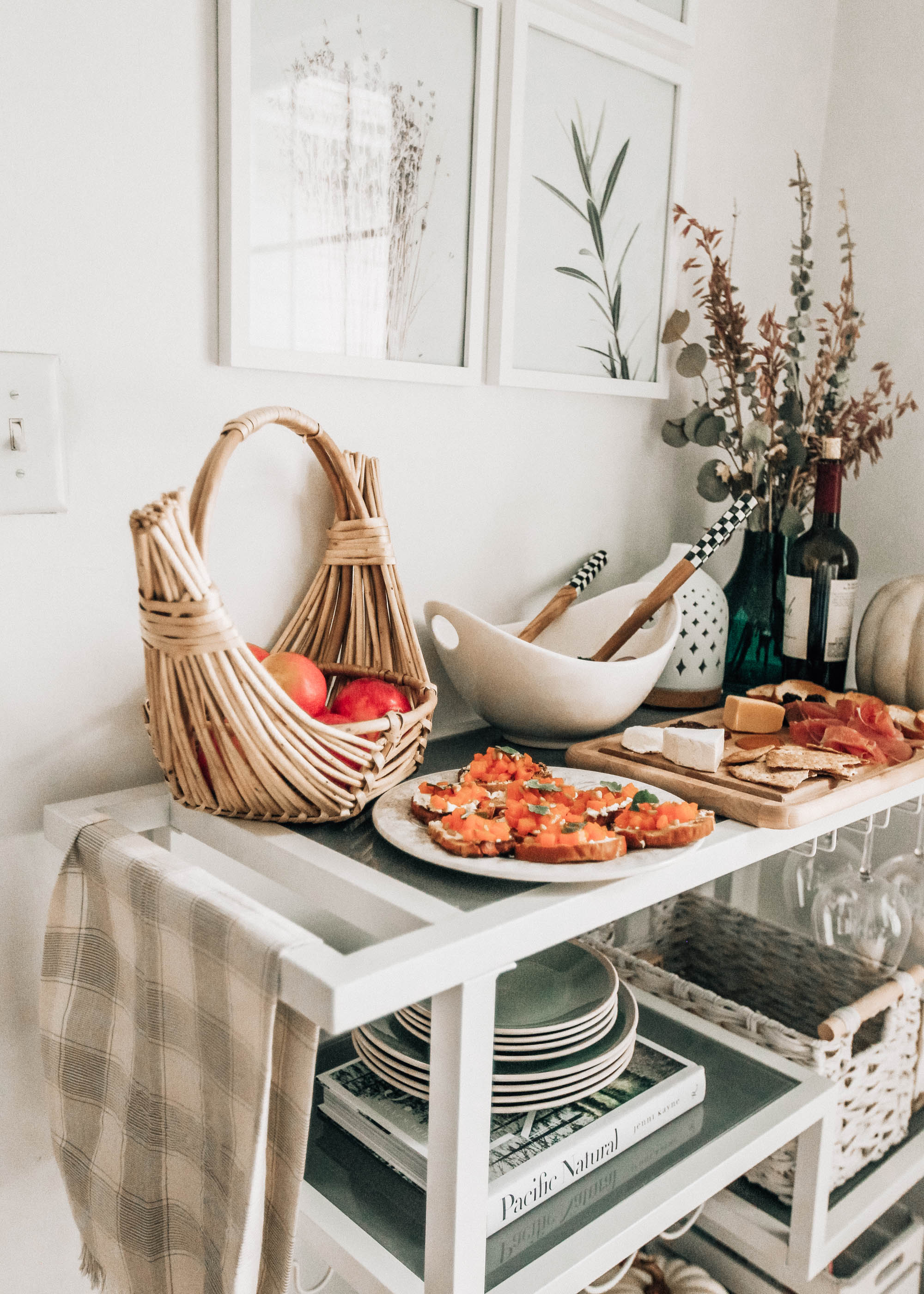 BUTTERNUT SQUASH & GOAT CHEESE BRUSCHETTA
Ingredients:
Butternut Squash (I get the pre-cut to save time)
1 teaspoon of olive oil
1 teaspoon of honey
french baguette (sliced)
salt/pepper
goat cheese
pine nuts
If your butternut squash isn't already cut into cubes, do that while pre-heating the oven to 420. Drizzle olive oil and honey over the cubes of squash and top with salt/pepper before placing in the oven for 20 minutes. While squash is in the oven, toast slices of french bread and spread goat cheese over the slices. When the squash is cooked and tender, top the bread with it along with pine nuts!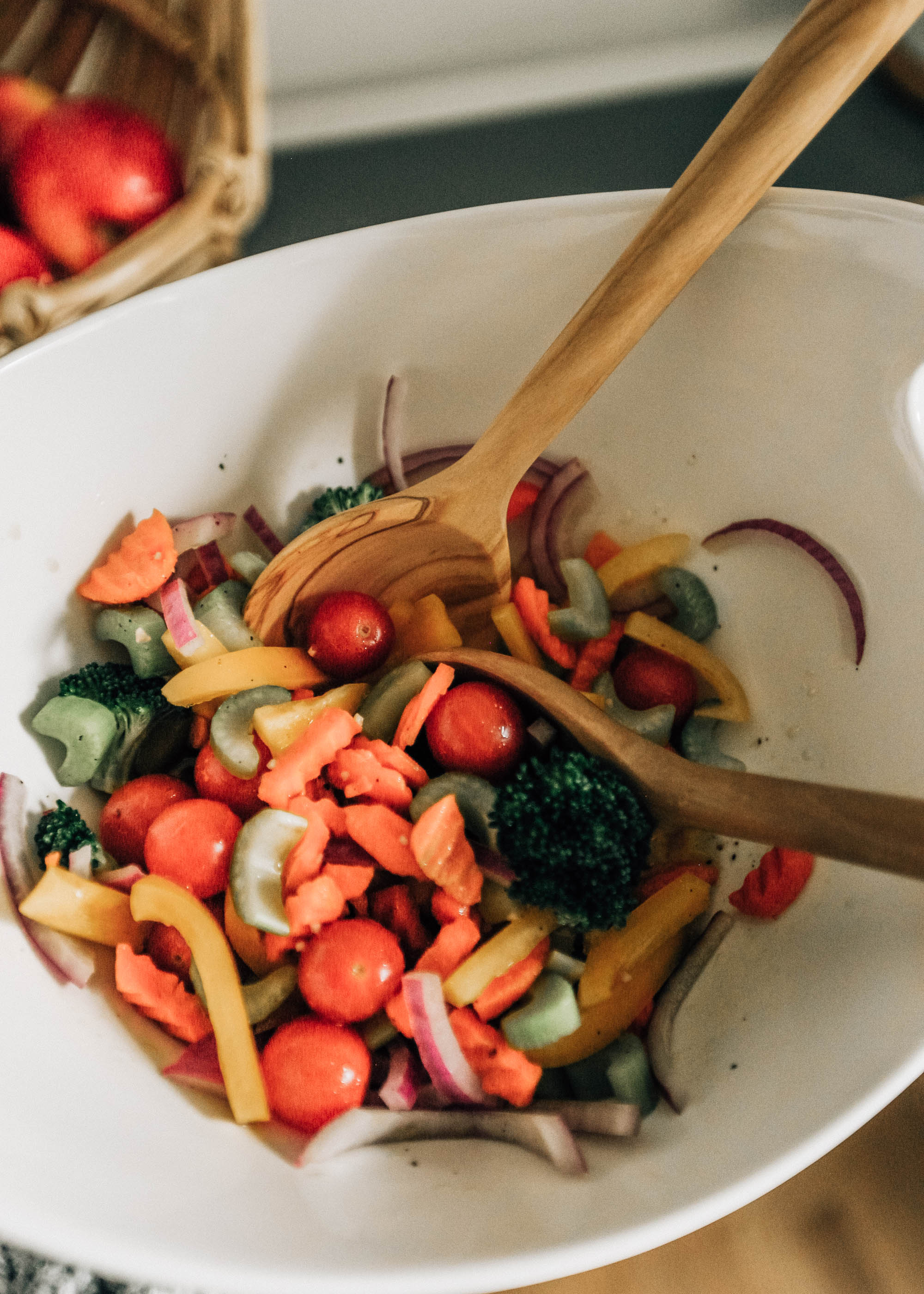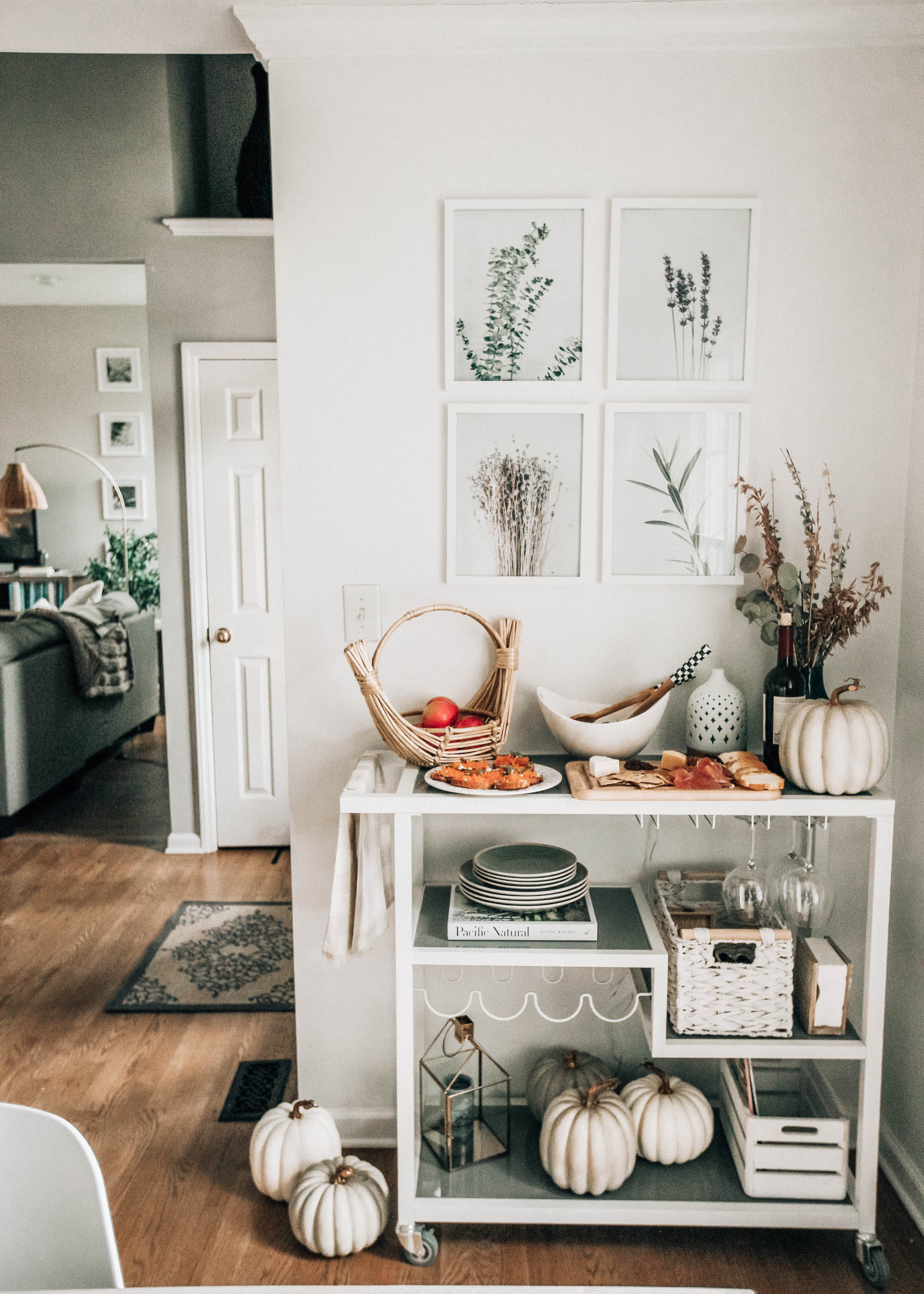 CHEESE BOARD
This one is pretty self-explanatory but one can do no wrong with a cheese board. My personal favorite cheese boards include: brie, goat cheese, crackers, blackberries, prosciutto, bread, and fig jam but the possibilities are endless.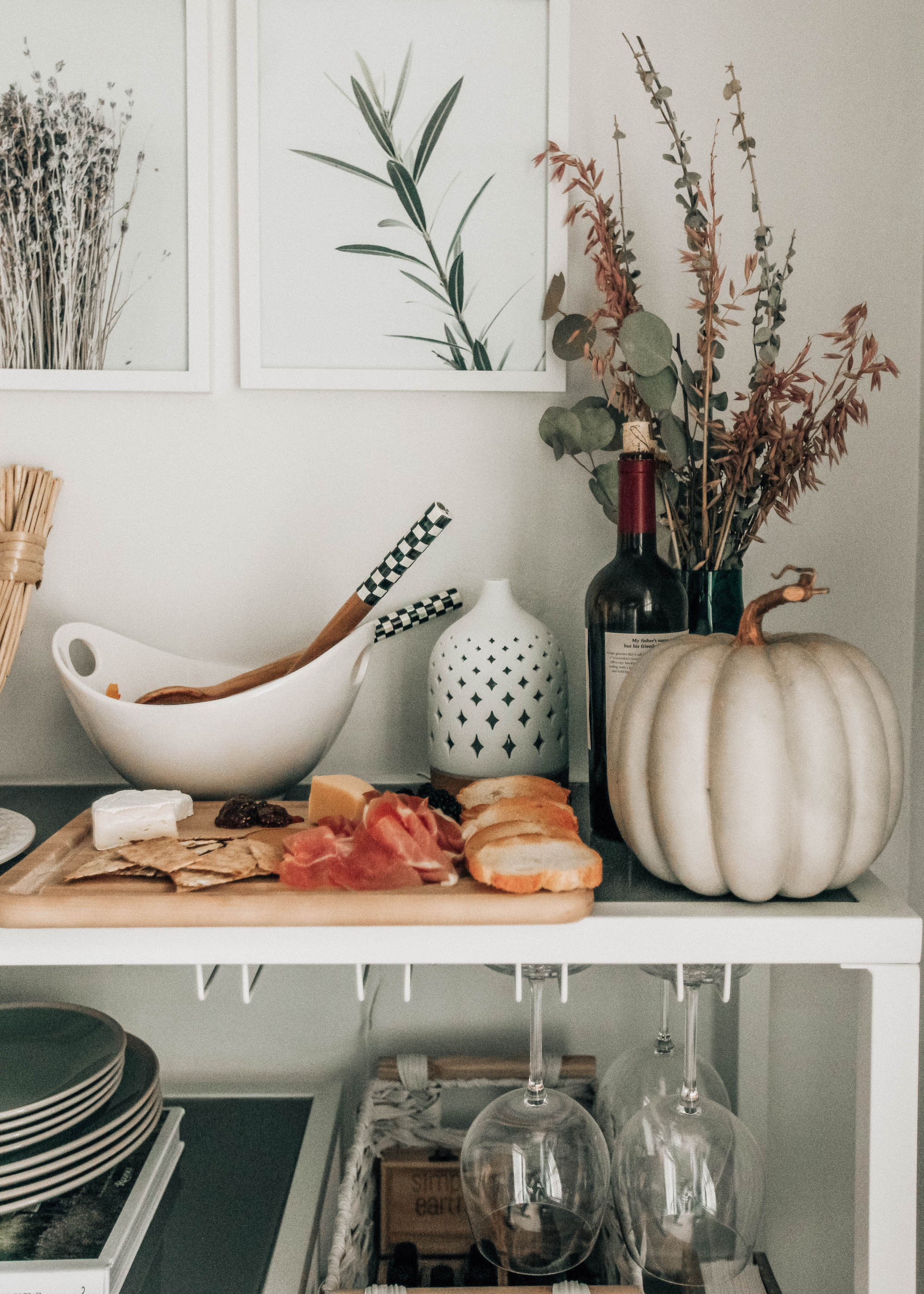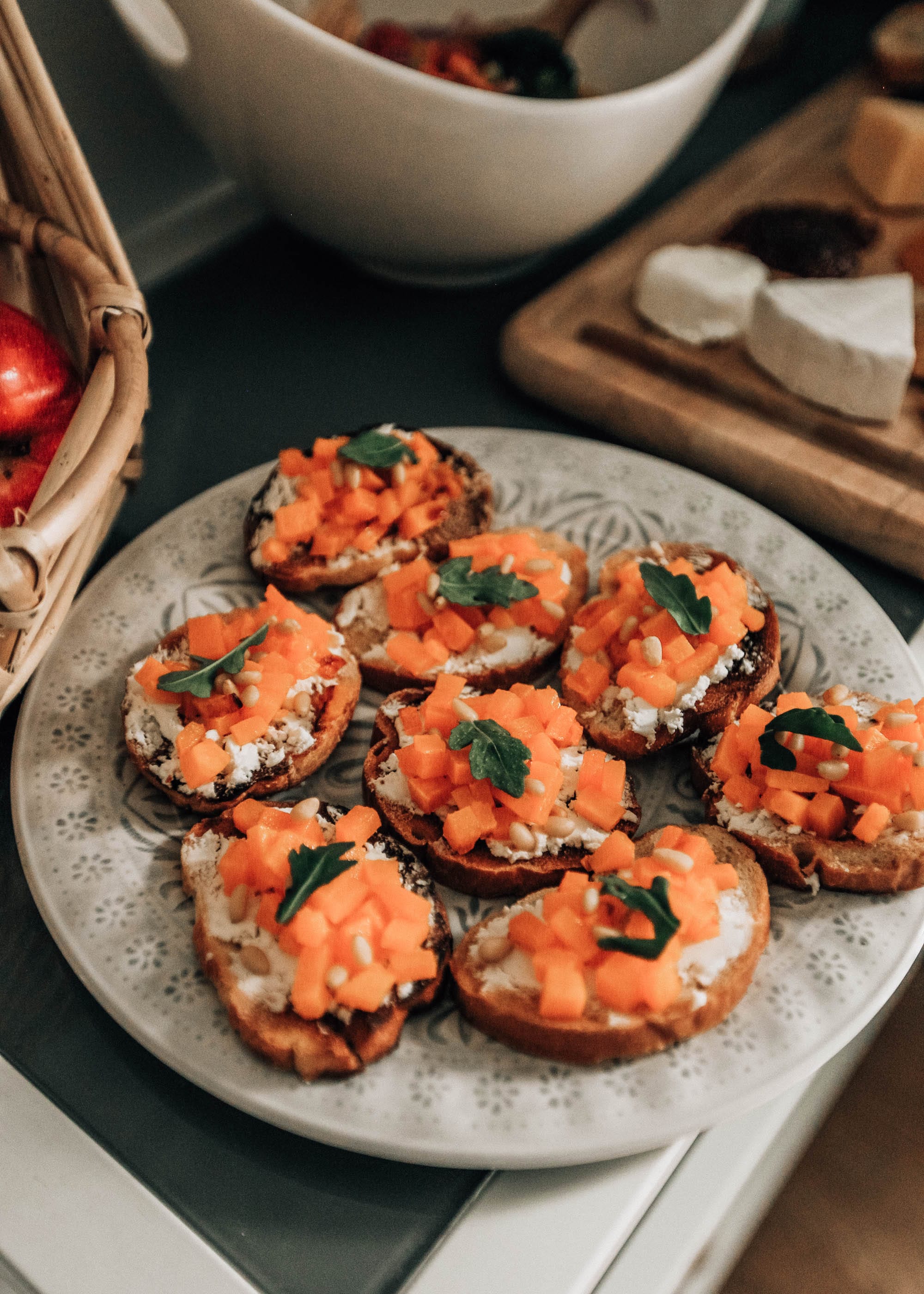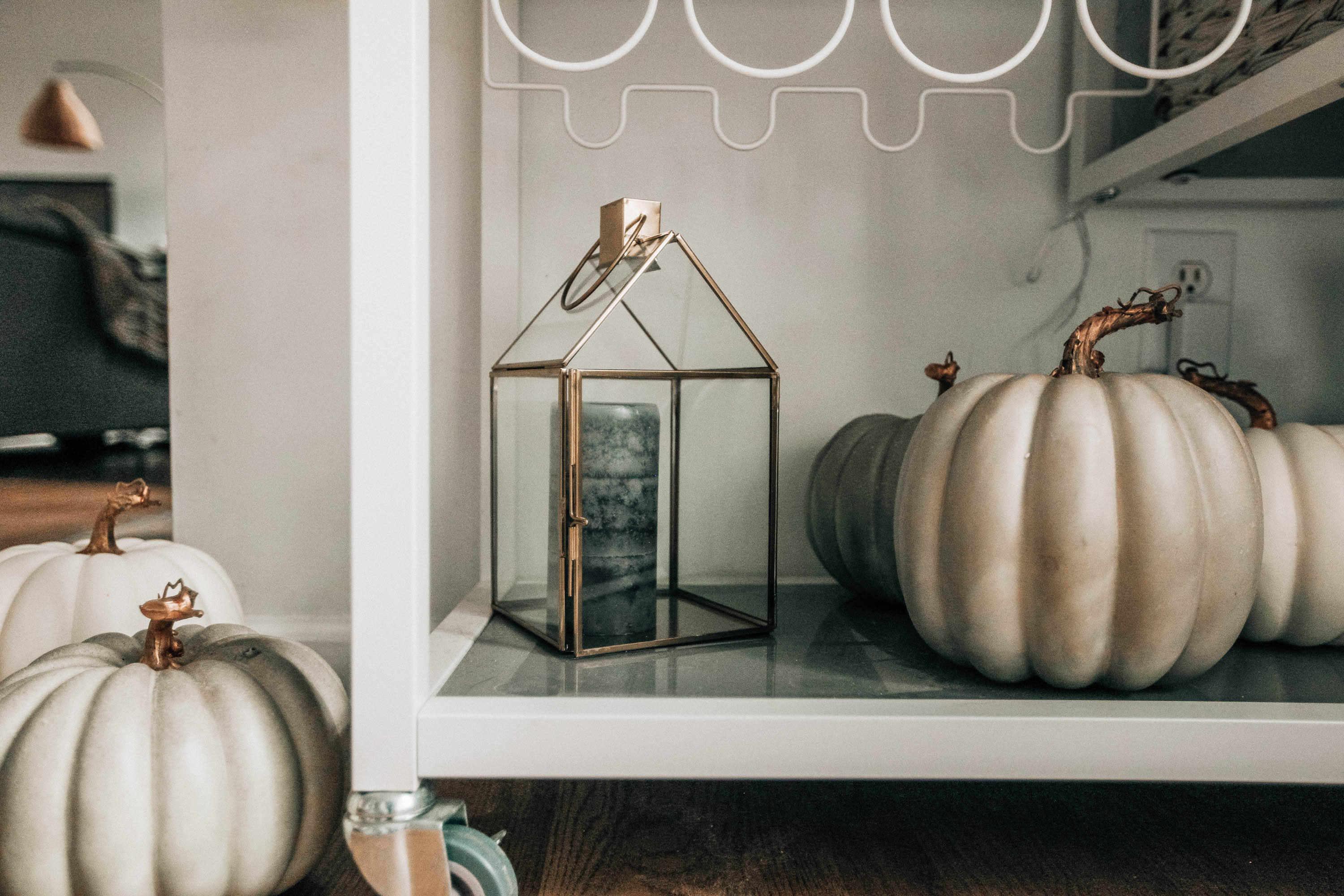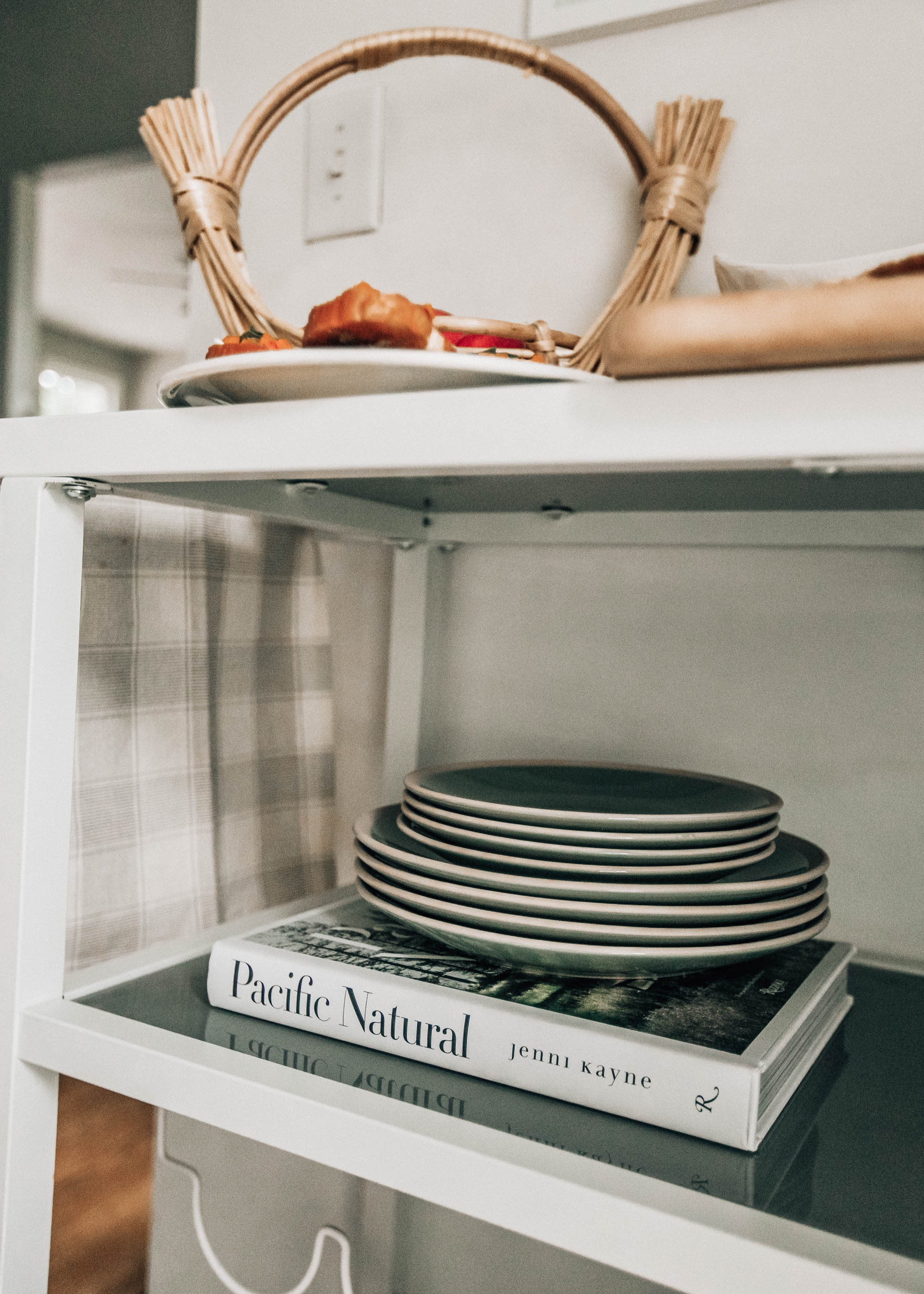 *items above are clickable
Thank you to Walmart for sponsoring this post! All opinions are my own.