About a month ago, I had the opportunity to visit the MacKenzie-Childs headquarters in upstate NY and I came home with a deep appreciation for the brand, the people behind it, and the passion that goes into designing each piece. We toured the grounds and were able to see first-hand the process of each step along the way… from the designing, molding, glazing, painting, and more. We were even able to sit with the artists and paint our own pieces which was so much fun! We had lunch and the best talks with the CEO and Creative Director and I had never seen a workplace where every single person was SO passionate about where they work. It makes having my own MacKenzie-Childs collection in our home even more special. It was one of my favorite weeks of the entire year and I learned so much!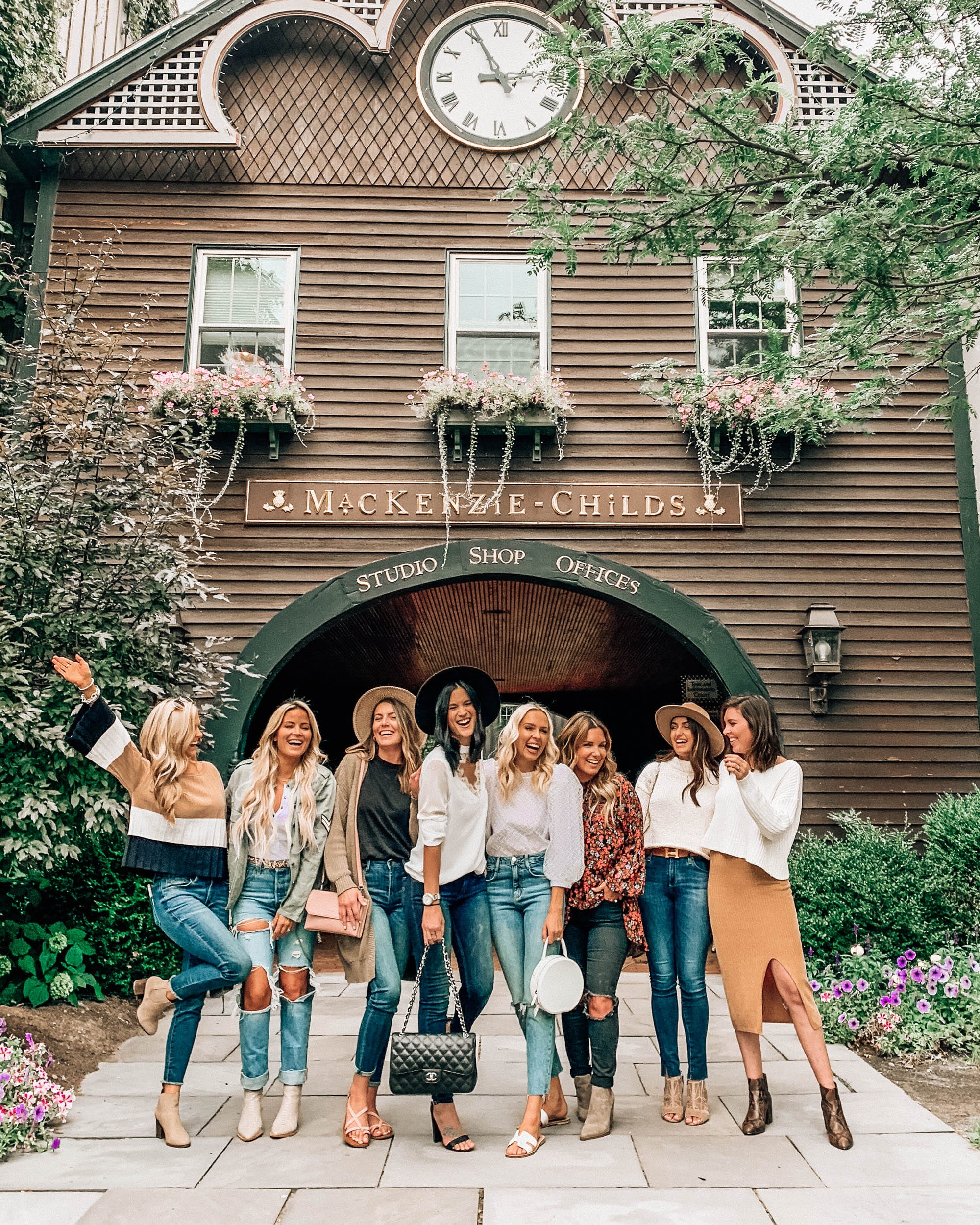 We recently made a delicious recipe that my grandma always makes called Sunday Chicken Casserole. It was once given to her by one of her closest friends and it makes the most delicious dinner once the cooler temps come around! I'll share the recipe at the bottom of this post if you're interested! To me, fall is a special time of year because of all of the moments it reminds me of – eating my grandma's casseroles, layering up and going on brisk morning hikes through the crunchy leaves with my family to the river, celebrating Thanksgiving and seeing more family, finding new fall DIY projects to create, tailgating before football games, and so much more. Most of my fall memories revolve around some sort of family gathering though and as I get older, I want to make sure to treasure both old and new fall traditions.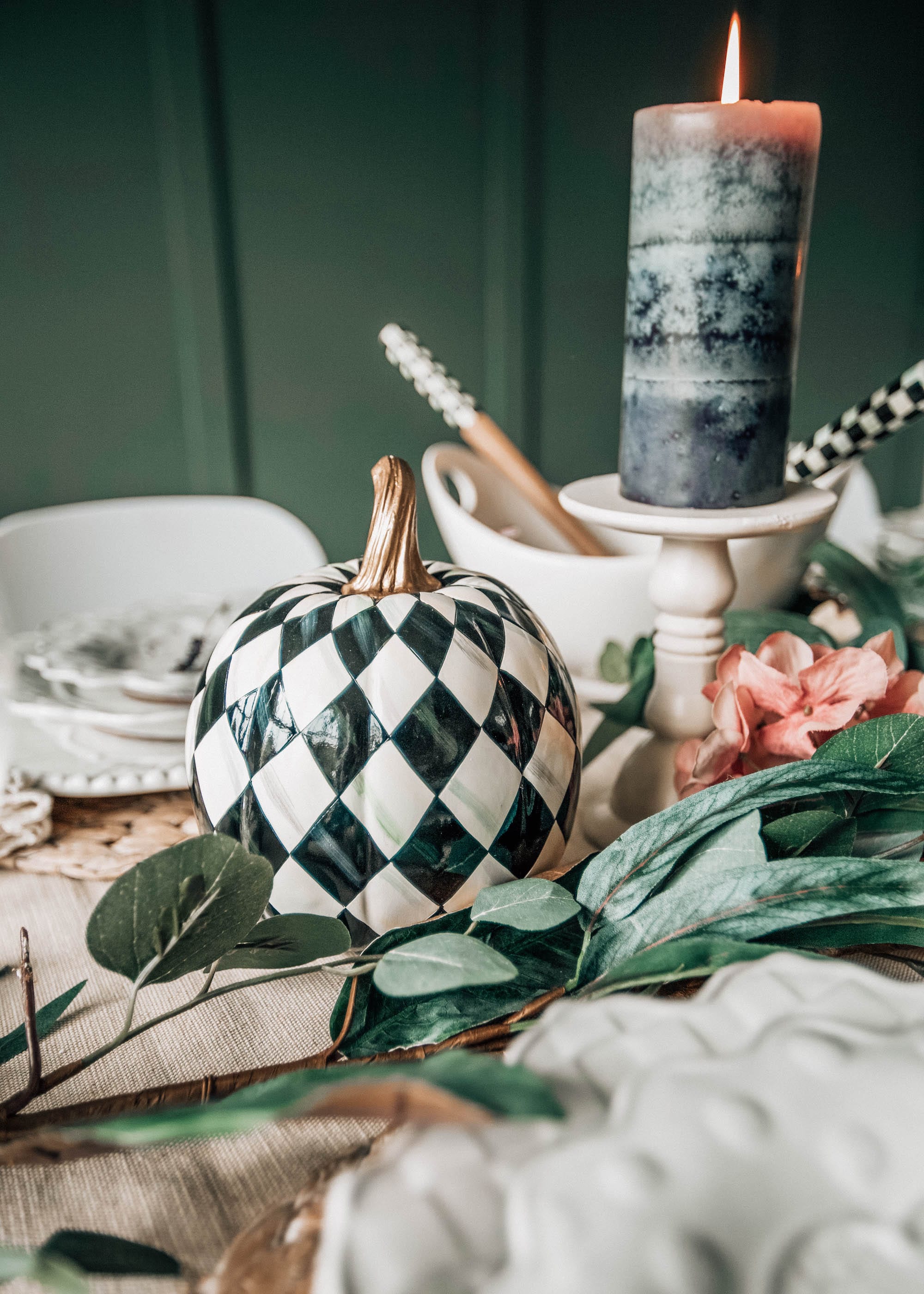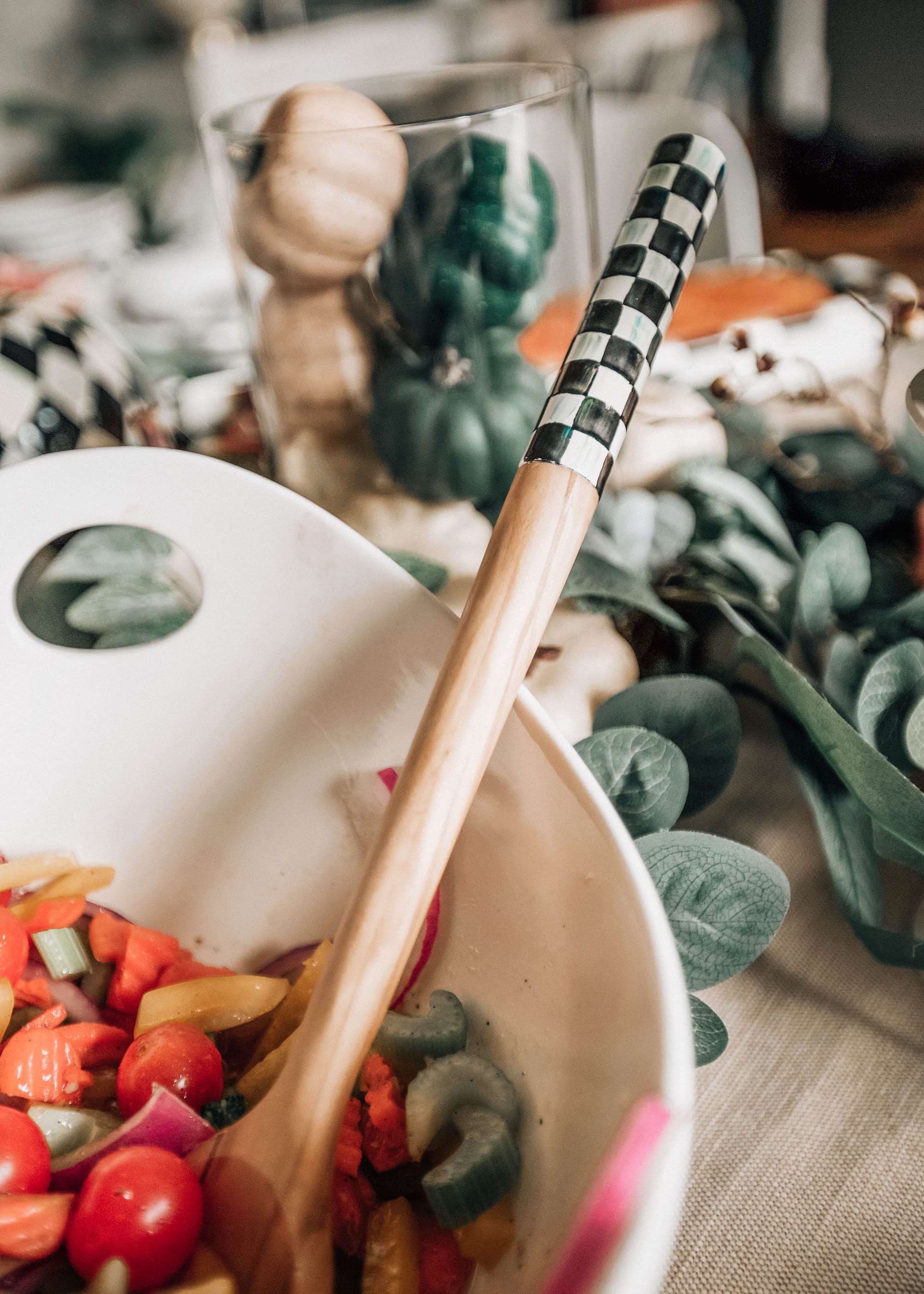 There is so much tradition and history that goes into MacKenzie-Childs and it's something that I want to be able to pass down to family along with other meaningful traditions and memories. These pieces are crafted with the highest quality and attention to detail and I had so much fun creating this neutral fall tablescape with a few of my personal favorite MC pieces!



For starters, MacKenzie-Childs is known for their iconic black and white "Courtly Check" pattern and, while I think it adds the PERFECT touch of print for any season, I fell in love with the all-white and textured Sweetbriar Collection. I started this table-setting with Sweetbriar chargers and plates and added in pops of Courtly Checked pumpkins and other dinnerware accessories like a baguette dish, pumpkins, salad tossers, wine-stopper and more. By the way, they aren't pictured here but the Sweetbriar mugs are the BEST mugs I've ever owned… the shape and size is so perfect and we use them every single morning.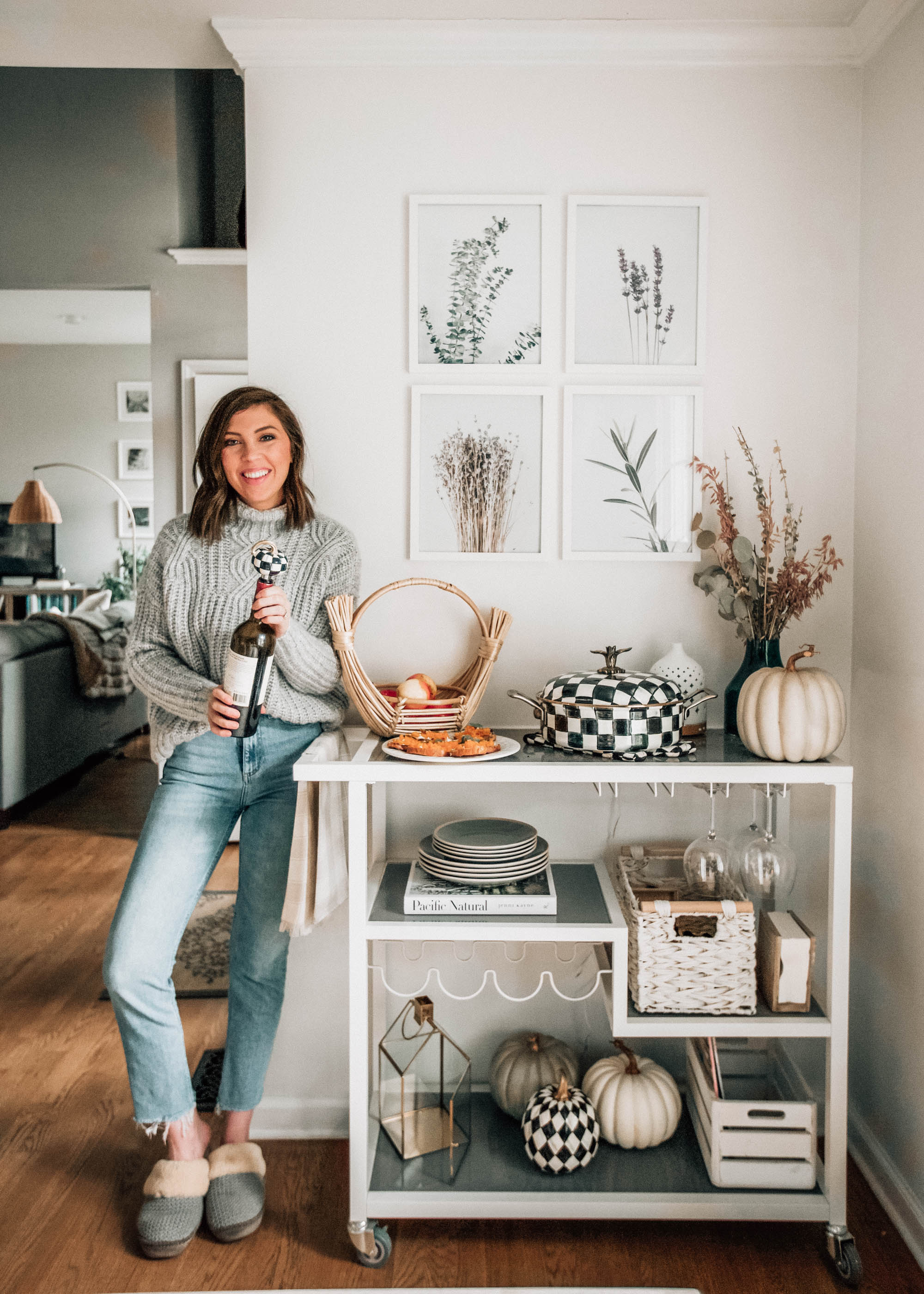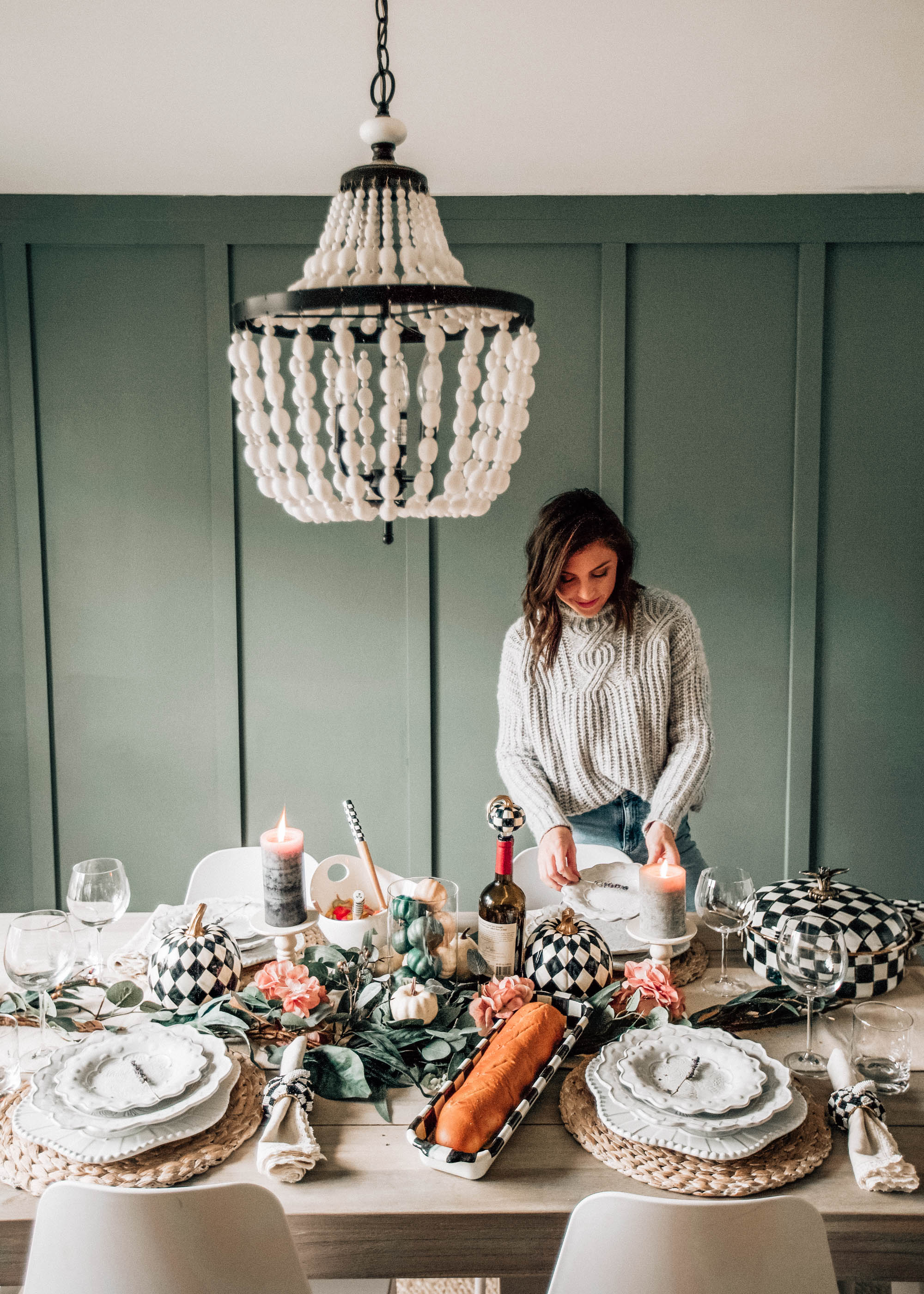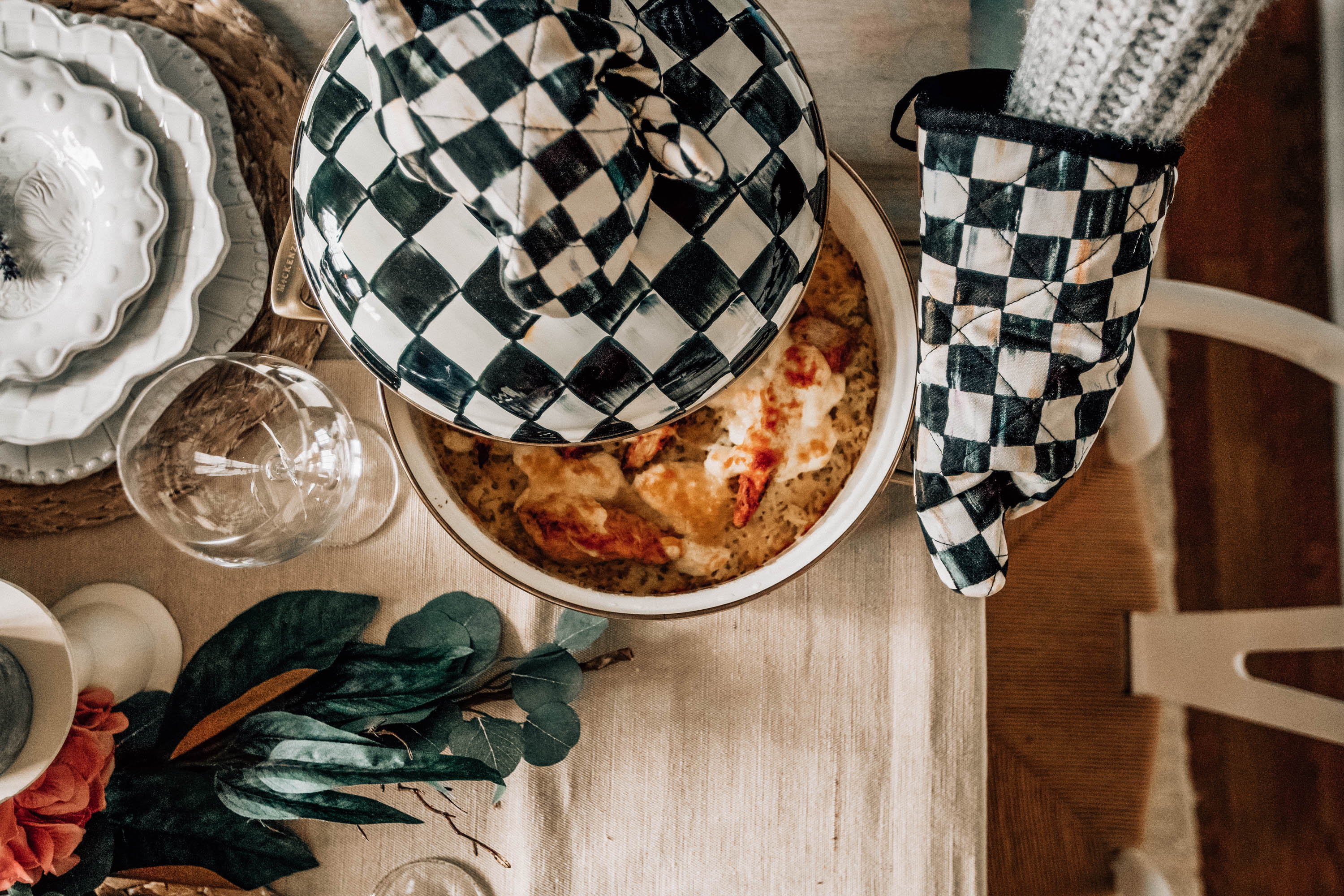 One new piece that I was most excited to order was the casserole dish. It is probably the nicest thing in our entire kitchen and I absolutely love how you can cook in it but also serve since it's so stunning. This would also make such a special gift for my mom or mother-in-law because they're both always hosting dinners.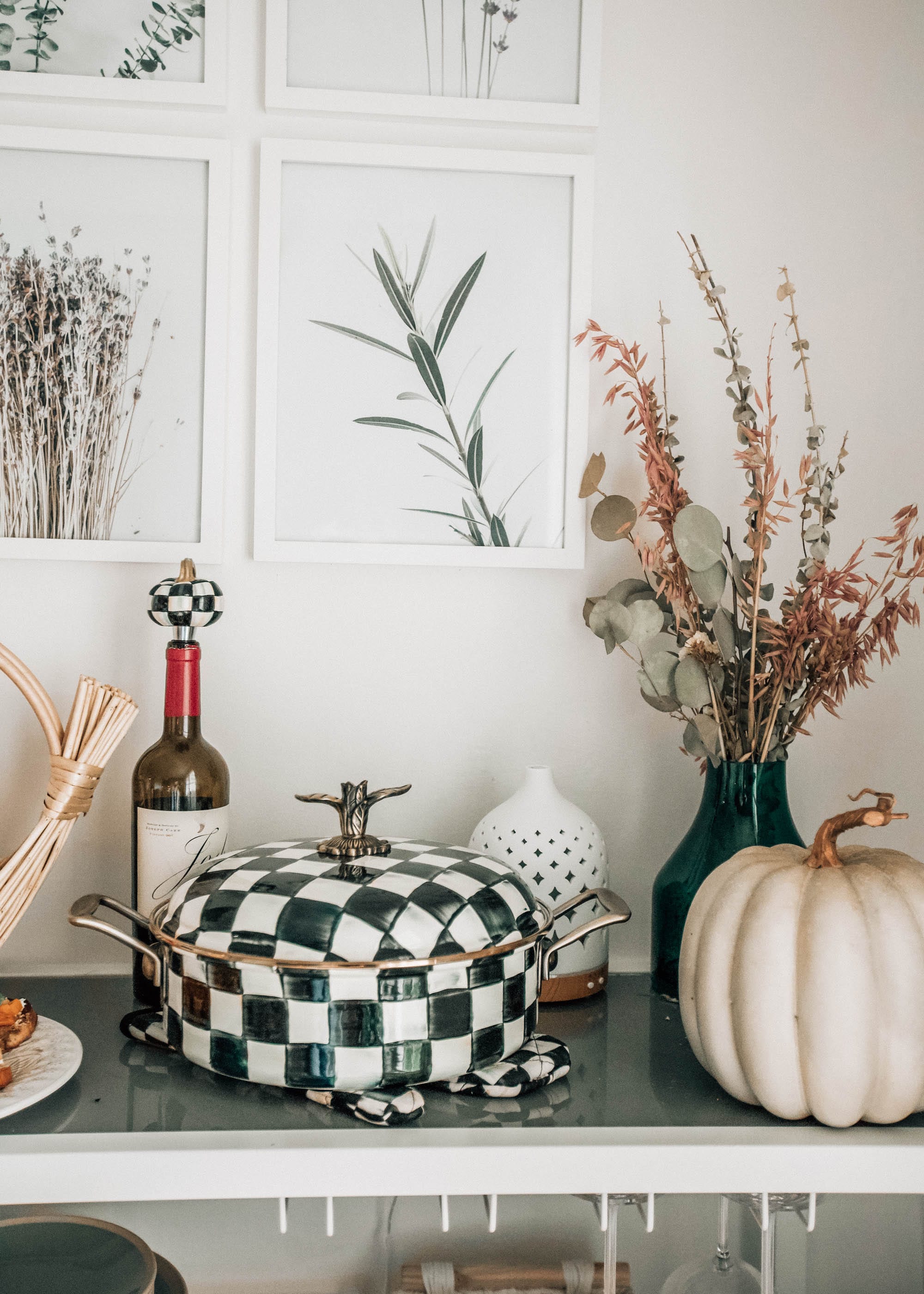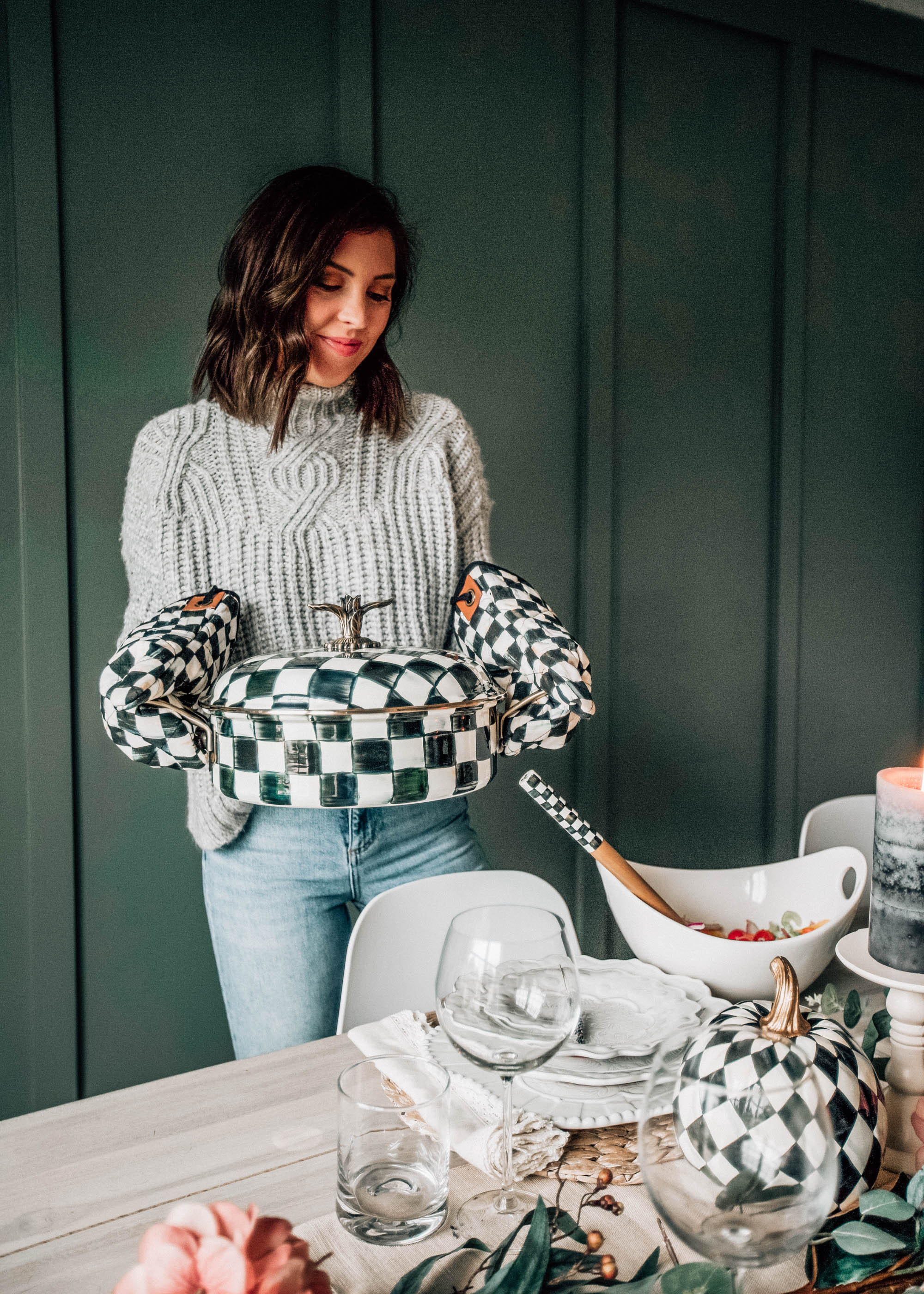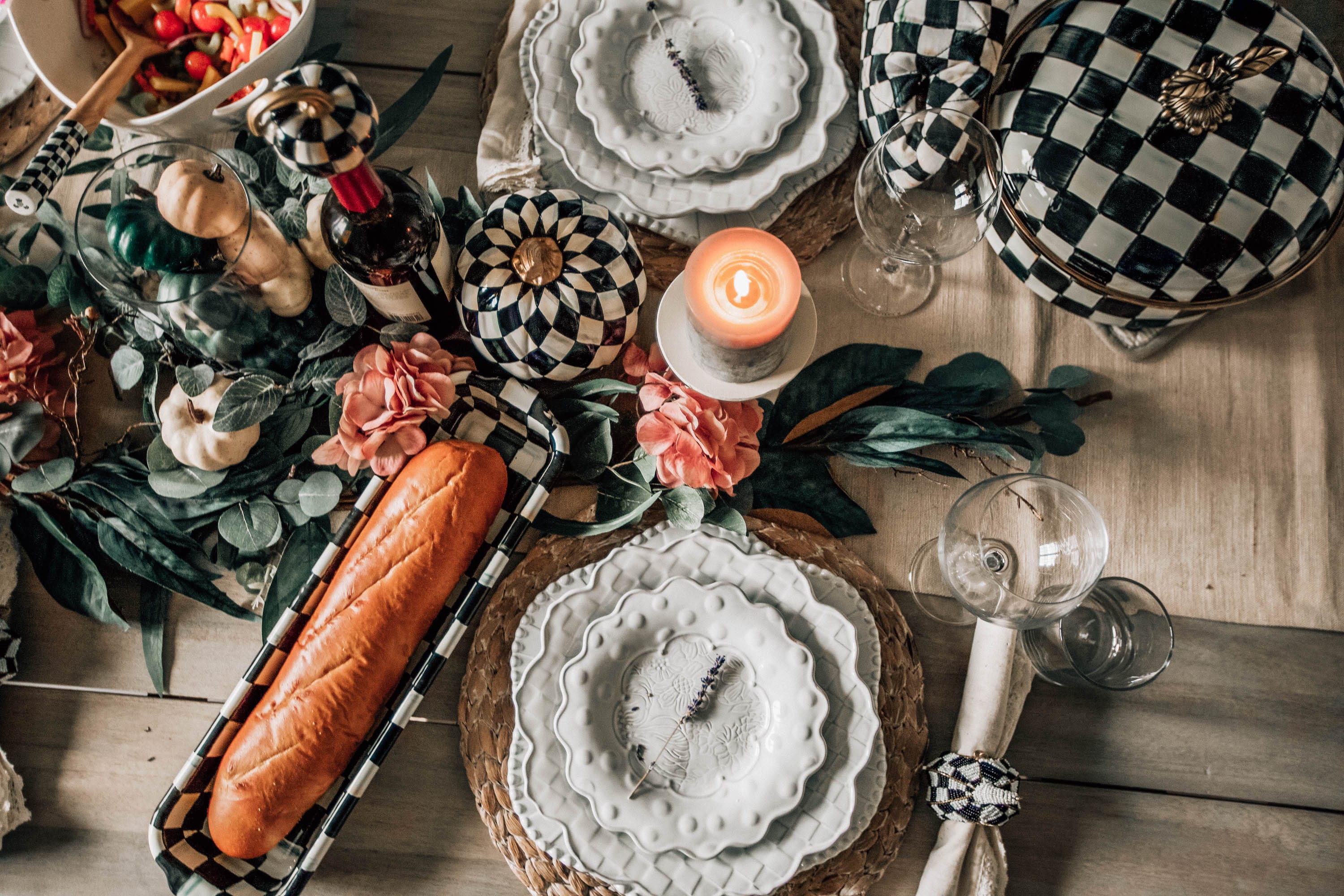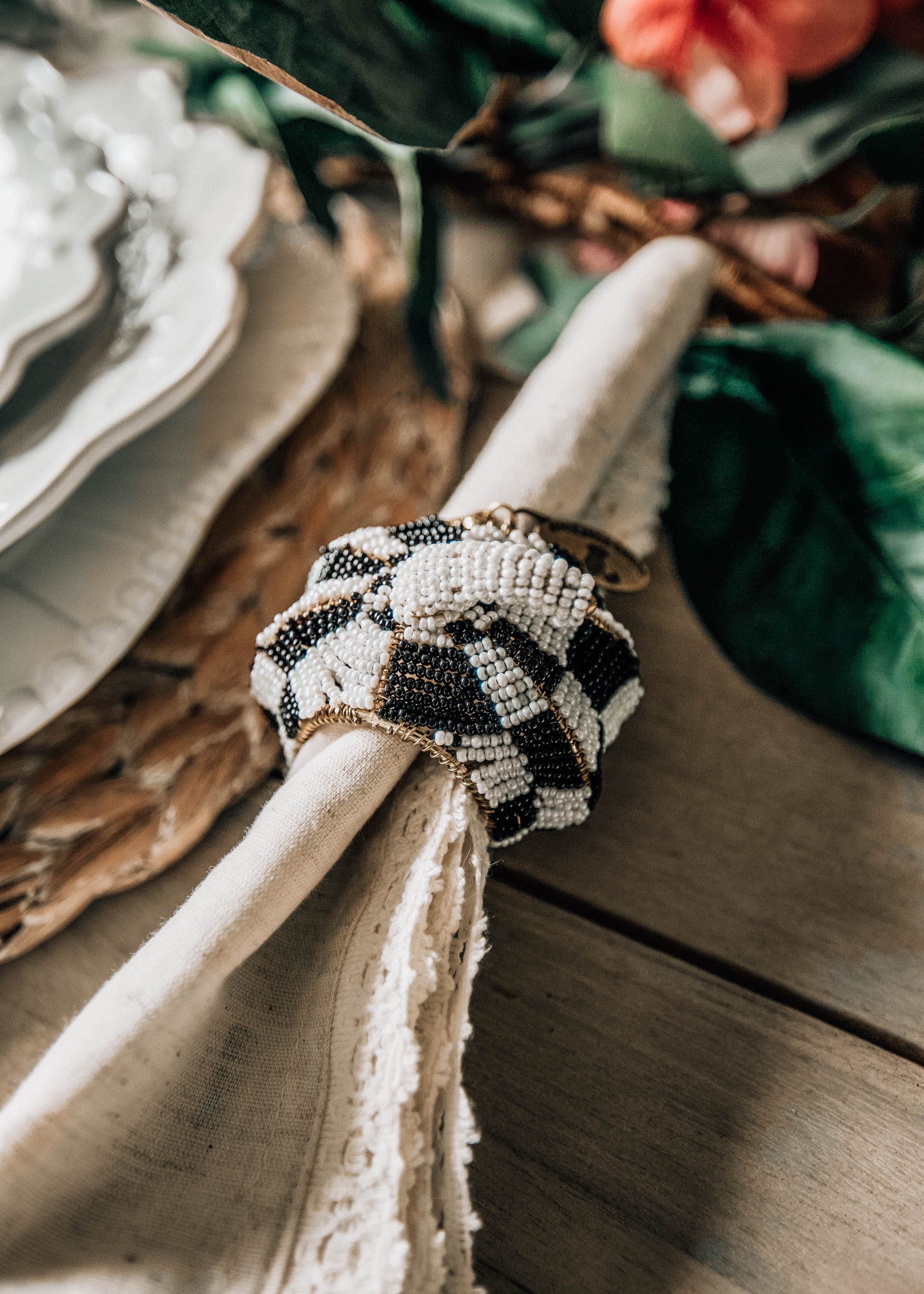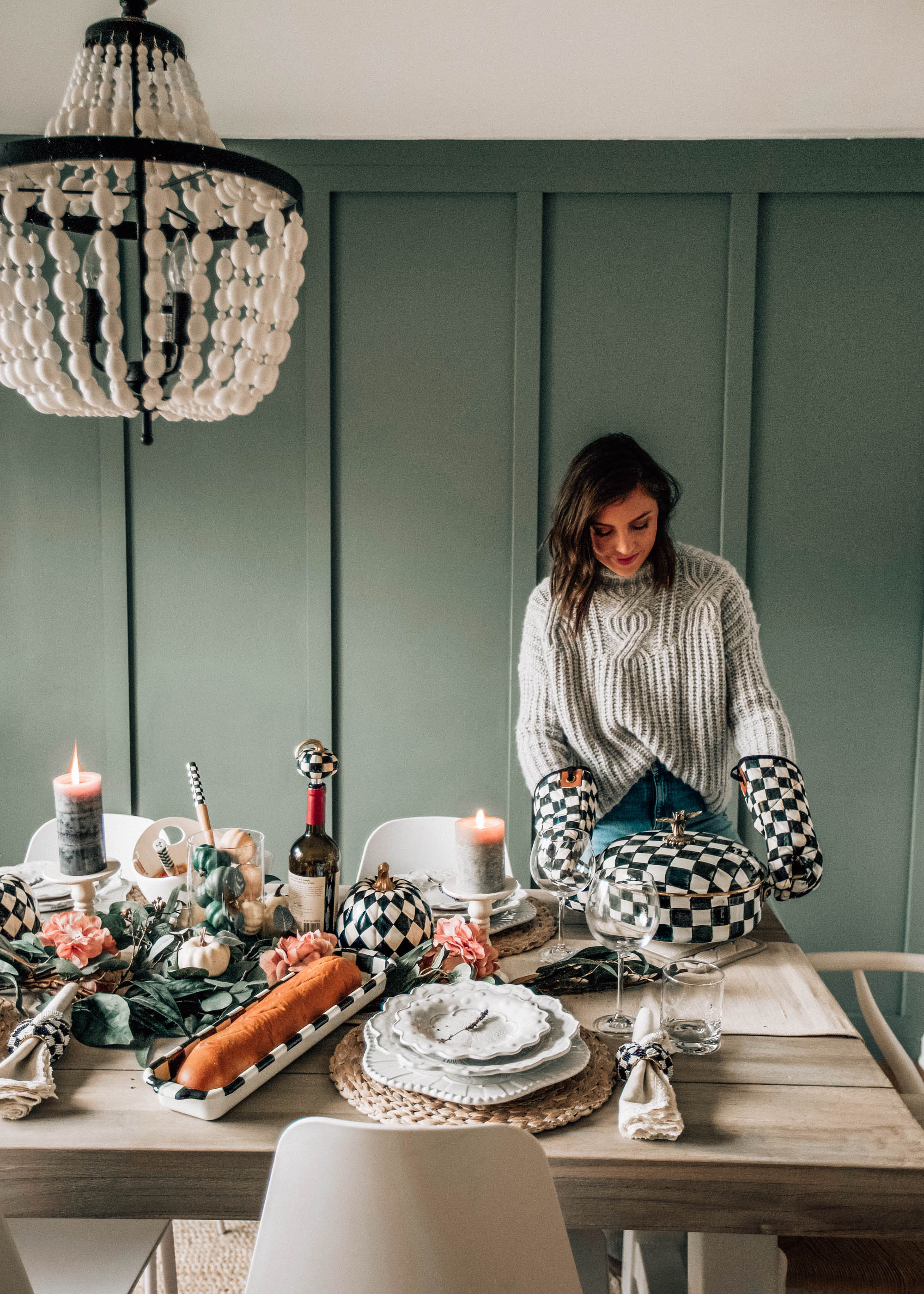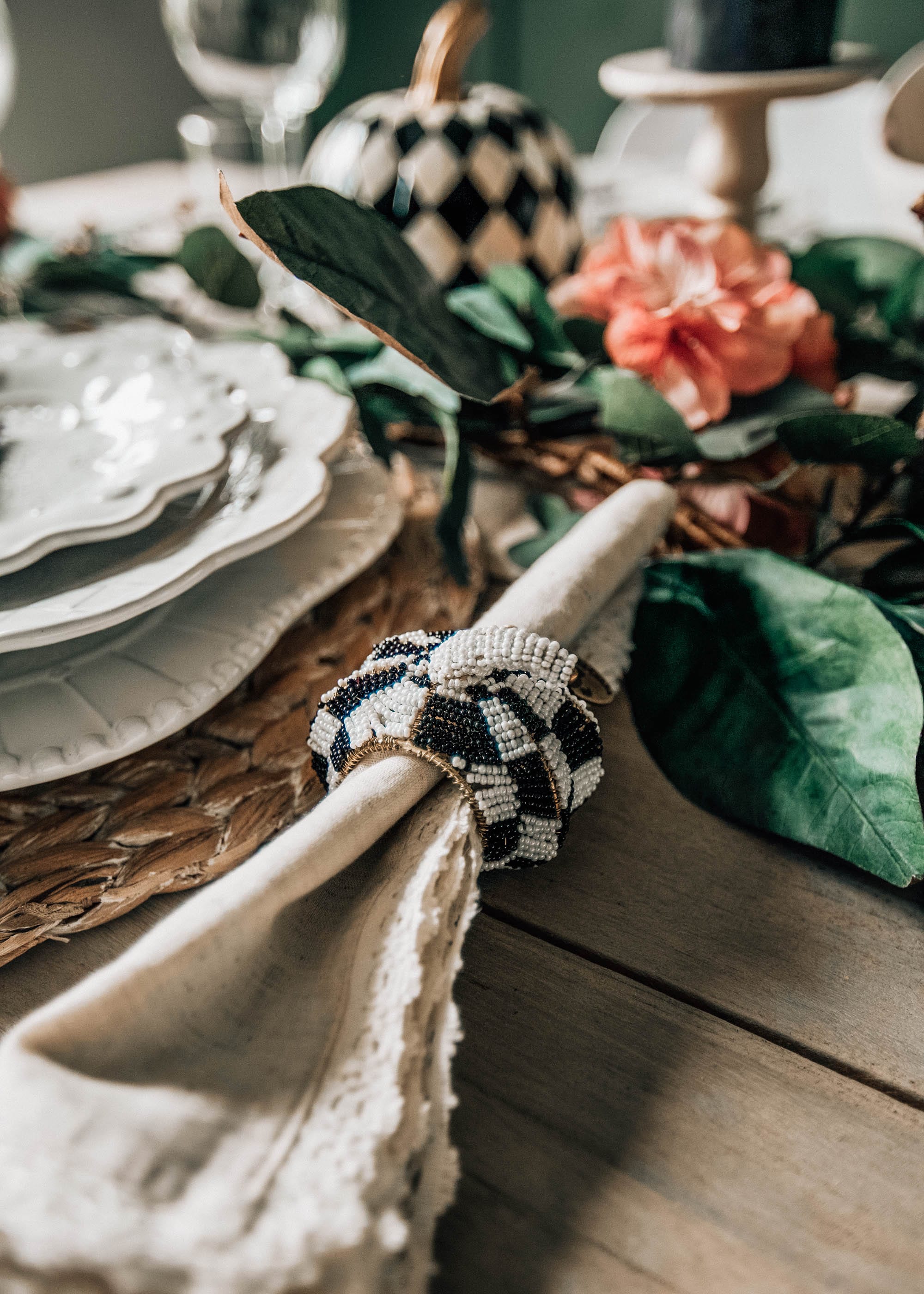 If you're on a budget but wanting to tie in some fall touches to a table-setting, my two favorite things to focus on decor-wise are: pumpkins as center-pieces and NAPKIN RINGS! I found the cutest beaded napkin rings (acorns and pumpkins) and I love how much of an impact they make on the table while still being so small.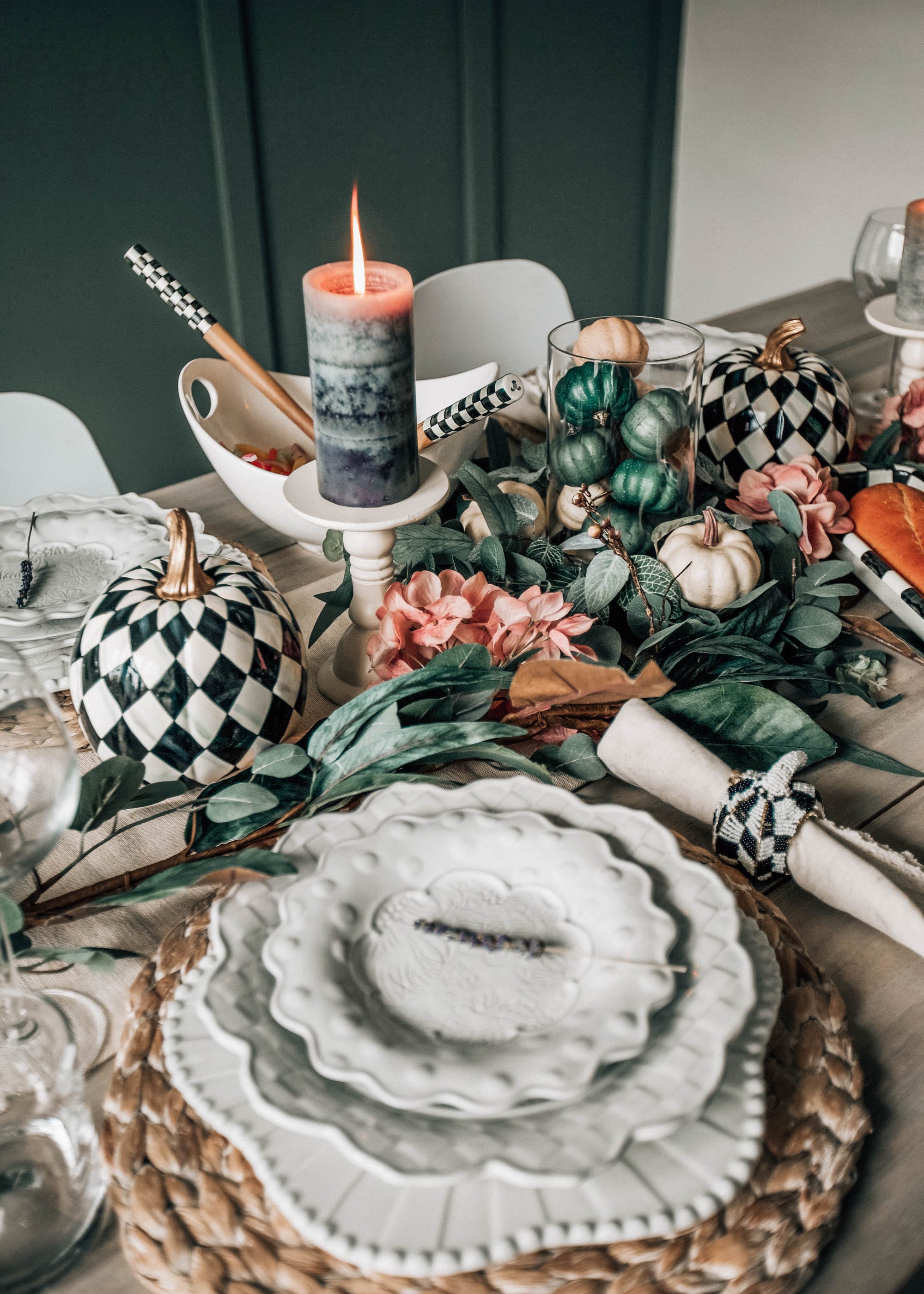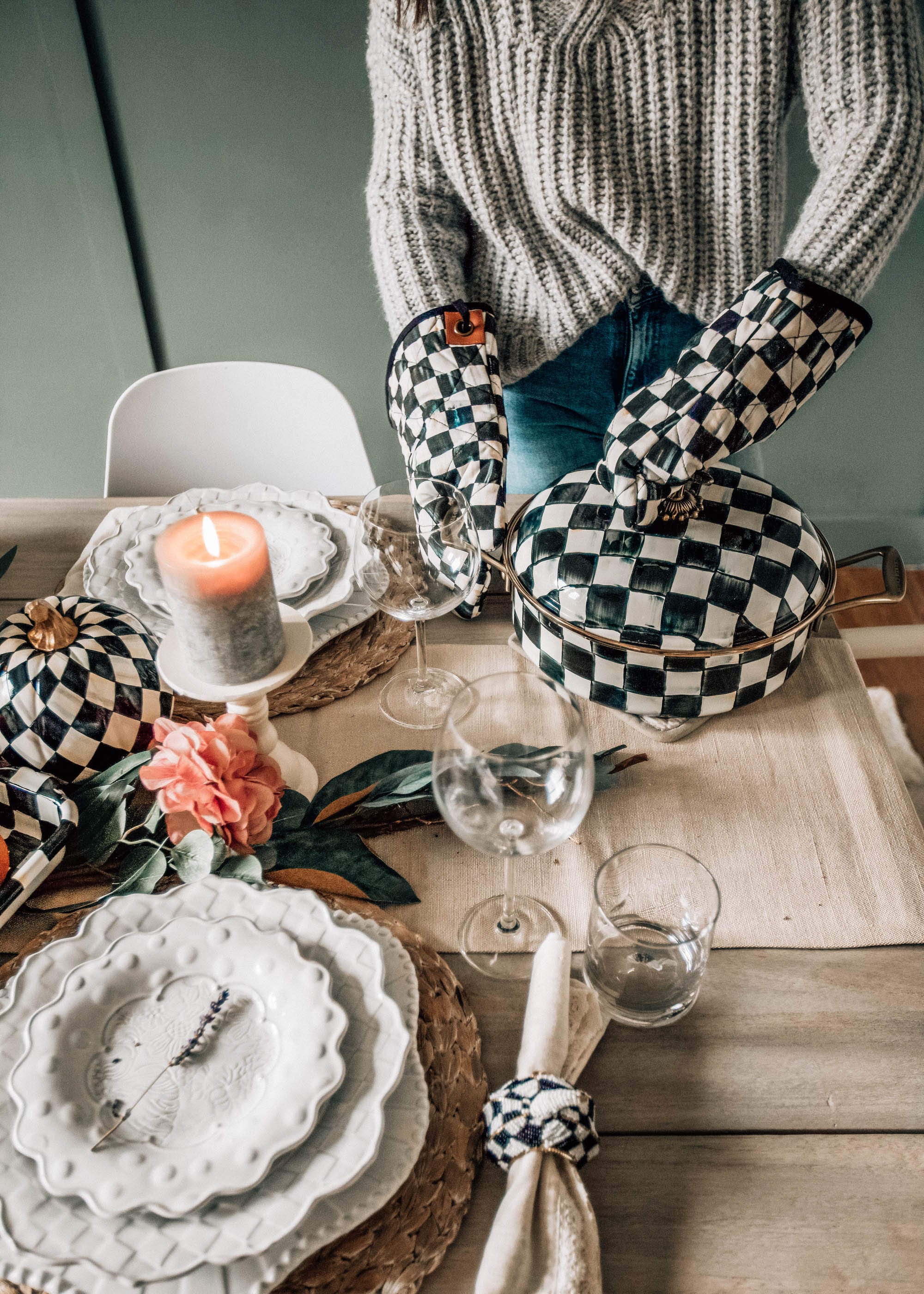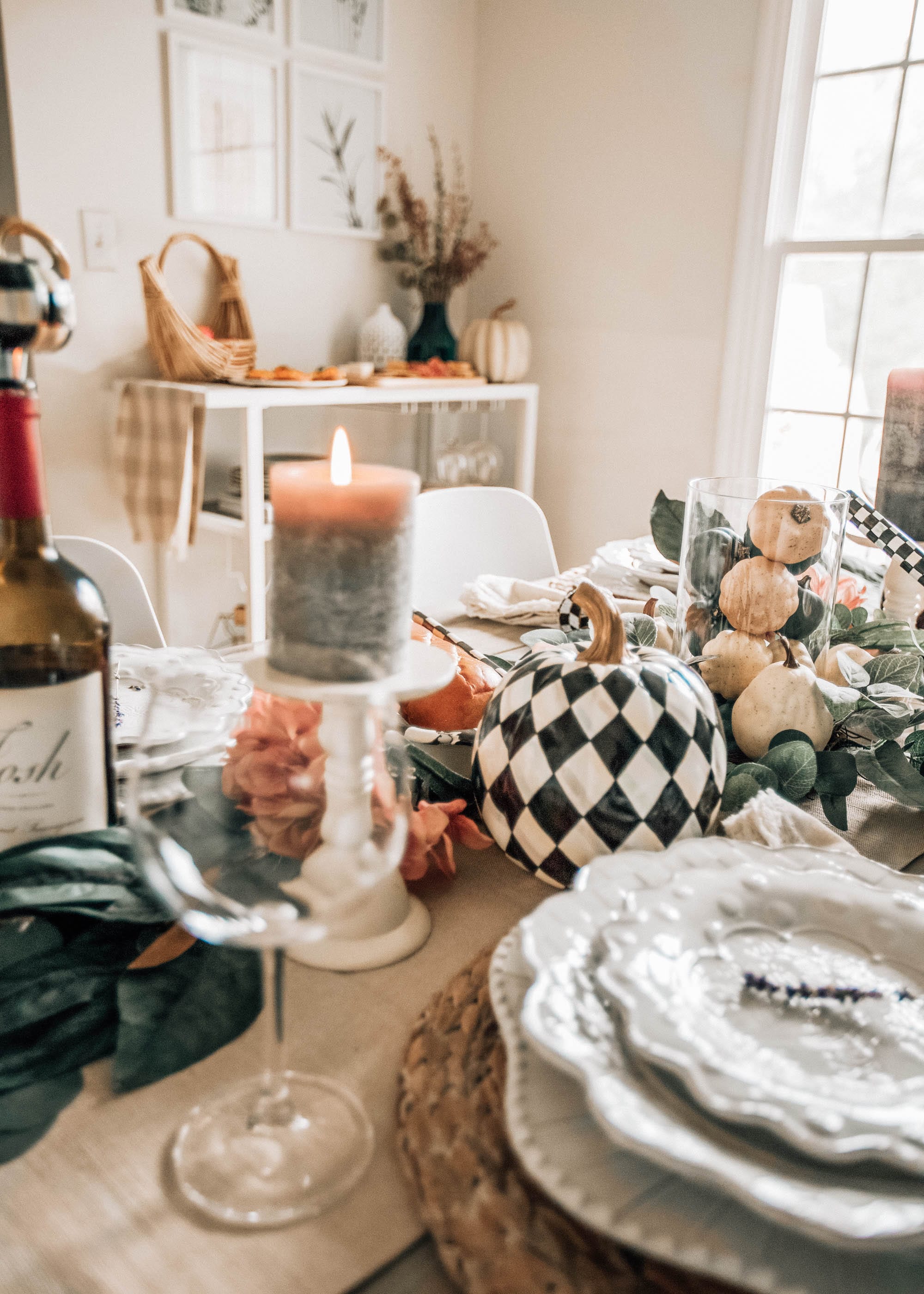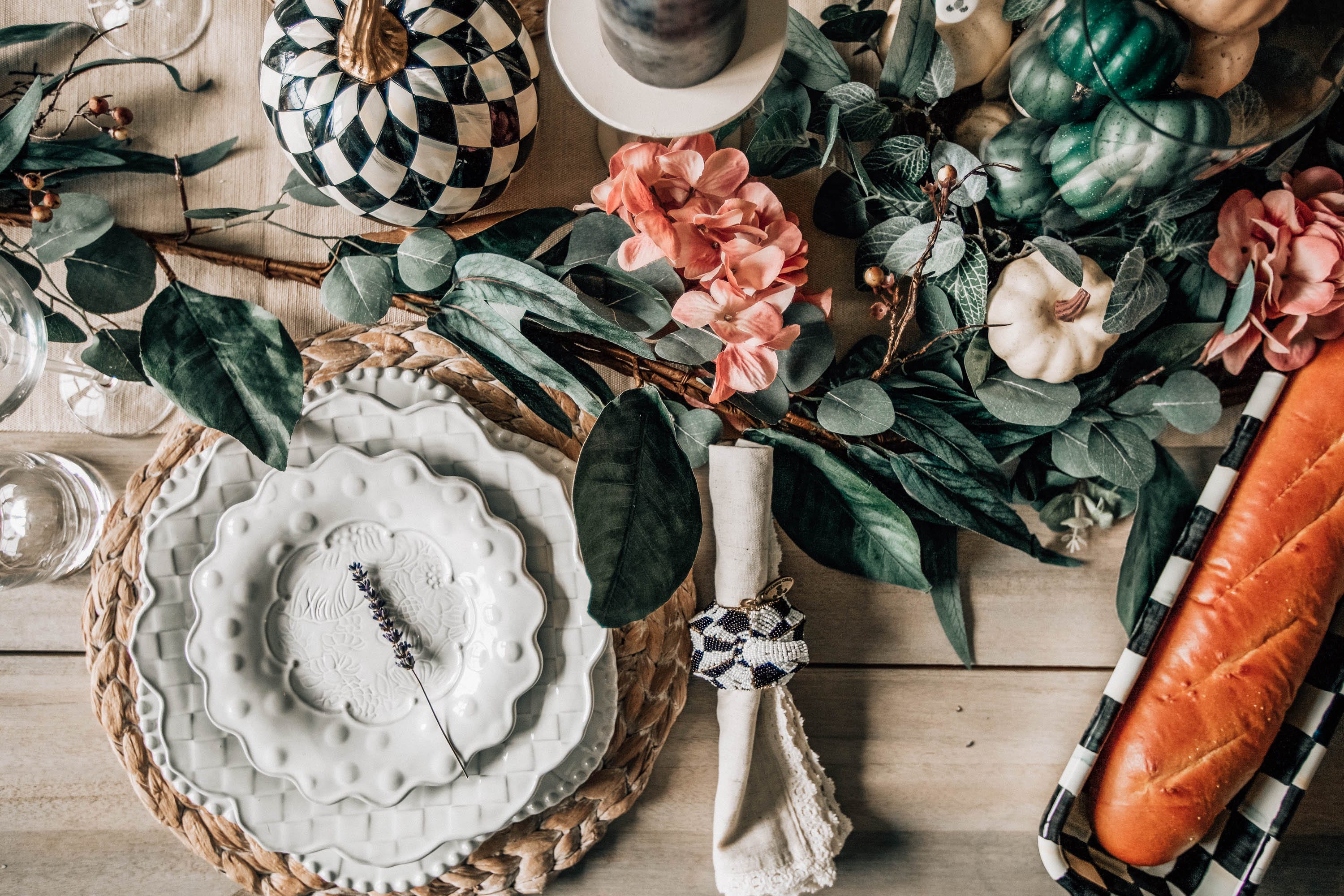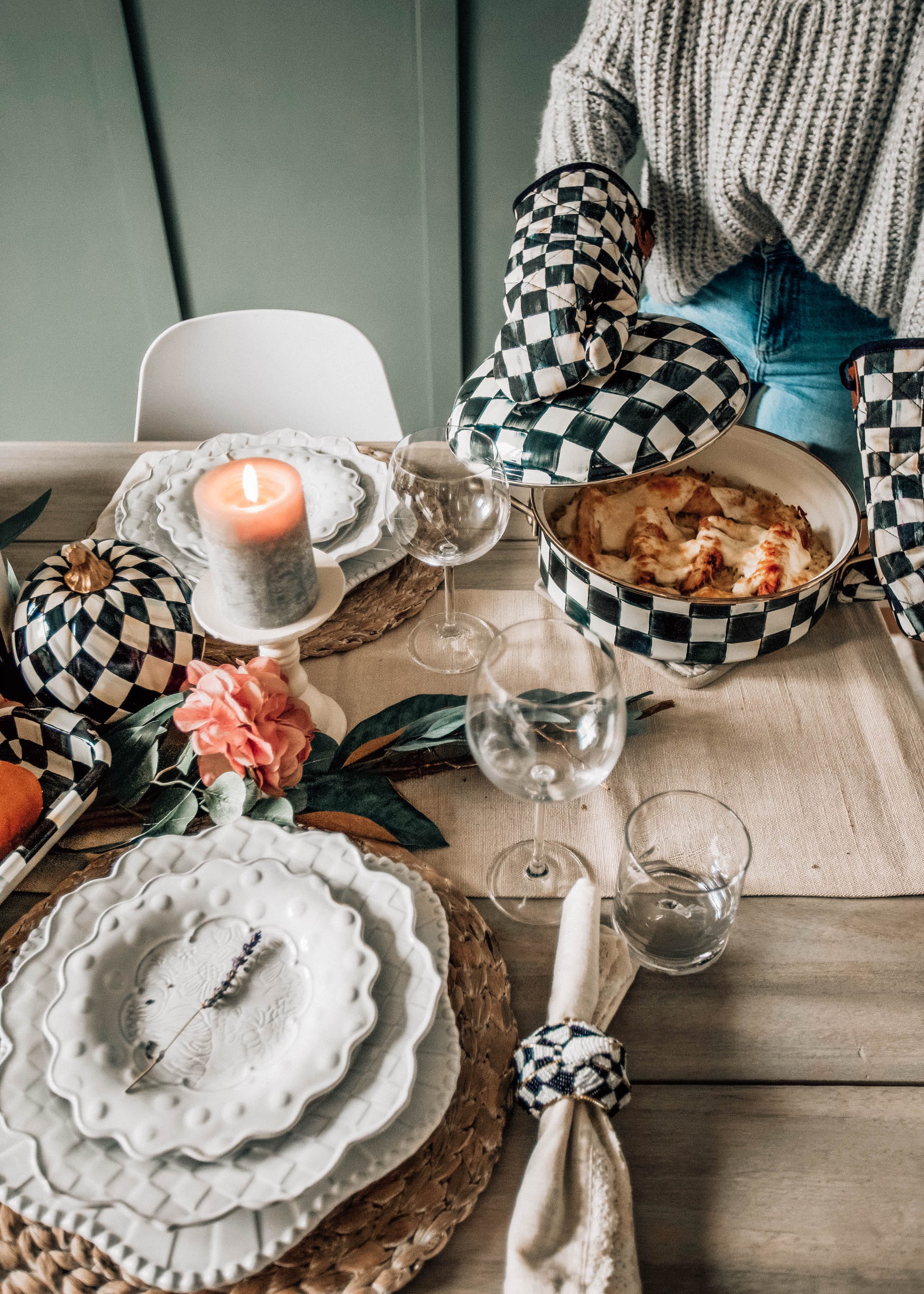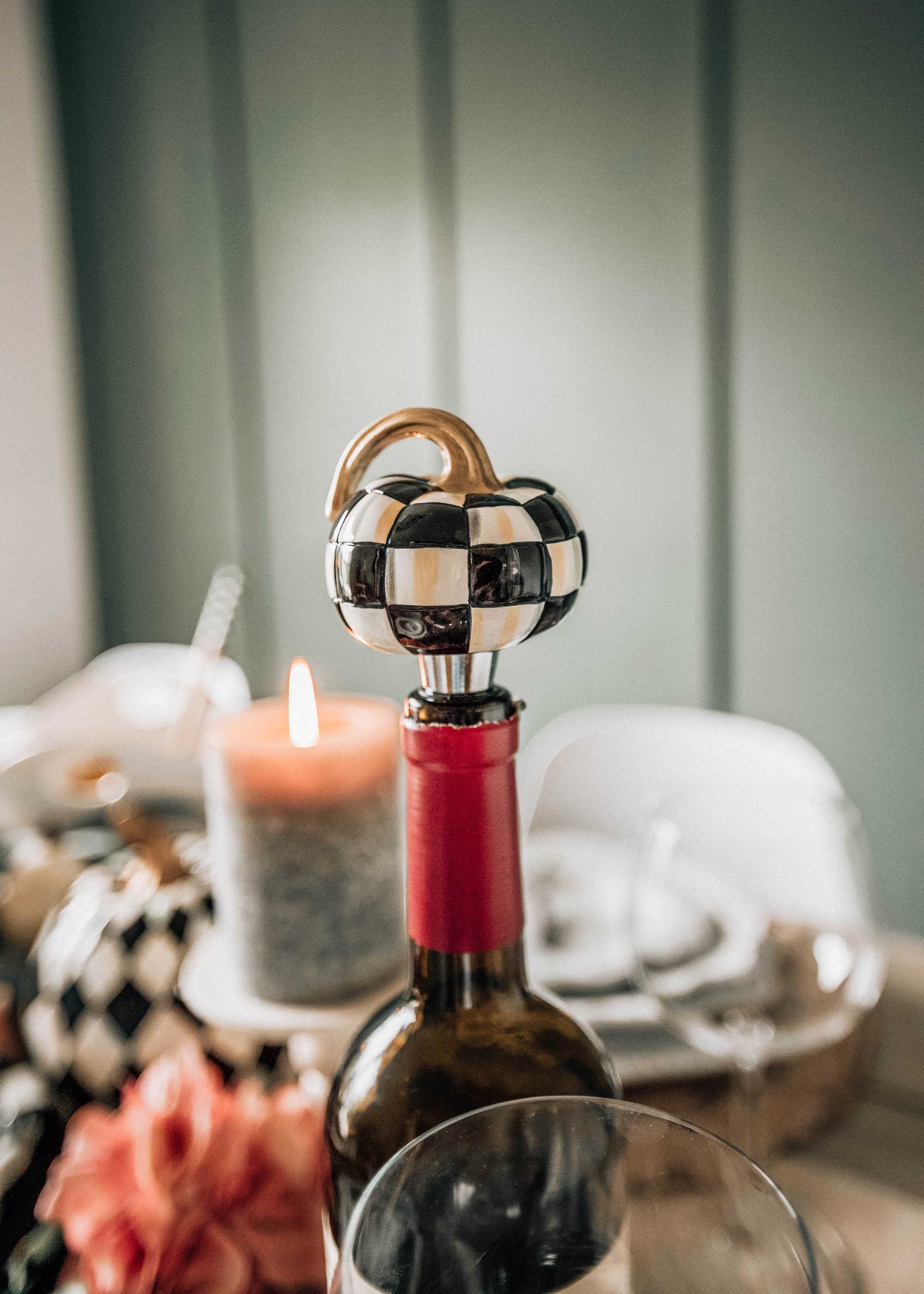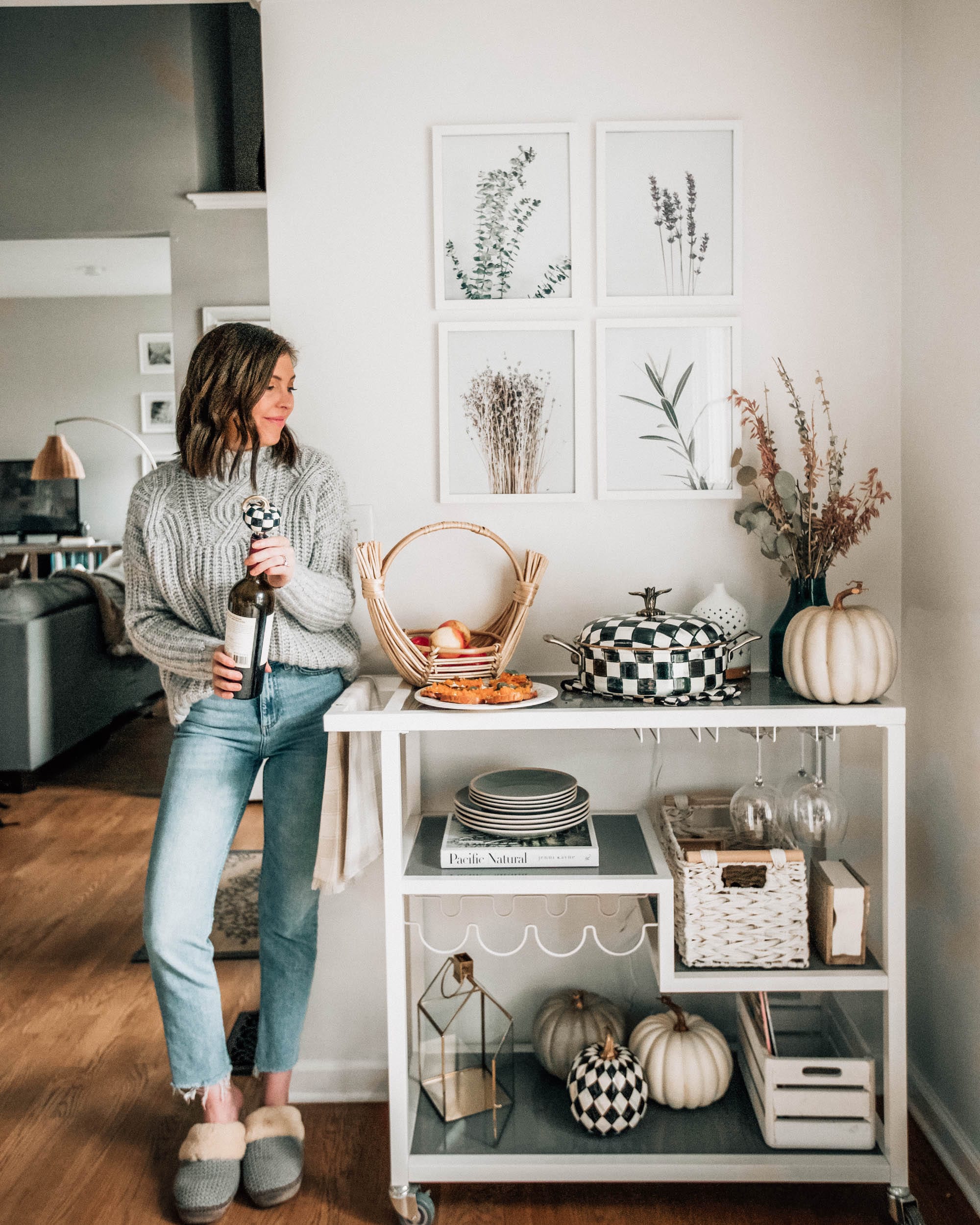 I hope you found some inspiration through this post and, if you're a fan of chicken and rice pilaf, you've got to try my grandma's casserole!
From my Grandma's cookbook: Sunday Chicken Casserole
Note from my grandma: Ann Tibbatts gave us this recipe. It makes a delicious and easy casserole. Great for a potluck supper. I often take this comfort food to shut-ins or someone recovering from surgery.
Ingredients:
4 boneless chicken breasts cut in half
½ stick of butter
1 tablespoon flour
1 cup of sour cream
¾ cup chicken broth
1 cup sliced mushrooms
2 small boxes of rice pilaf
½ cup grated mozzerella cheese

Directions:
Cook rice. Wash chicken, soak in salt water a few minutes, pat dry. Melt butter and sauté chicken for 10 minutes. Remove chicken from skillet. Add mushrooms and sauté them until tender. Stir in flour and chicken broth, then sour cream. Stir and simmer for a few minutes. Spread rice in pan. Arrange chicken on top. Pour sauce over rice and chicken. Sprinkle cheese on top. Bake at 350 for about 30 minutes.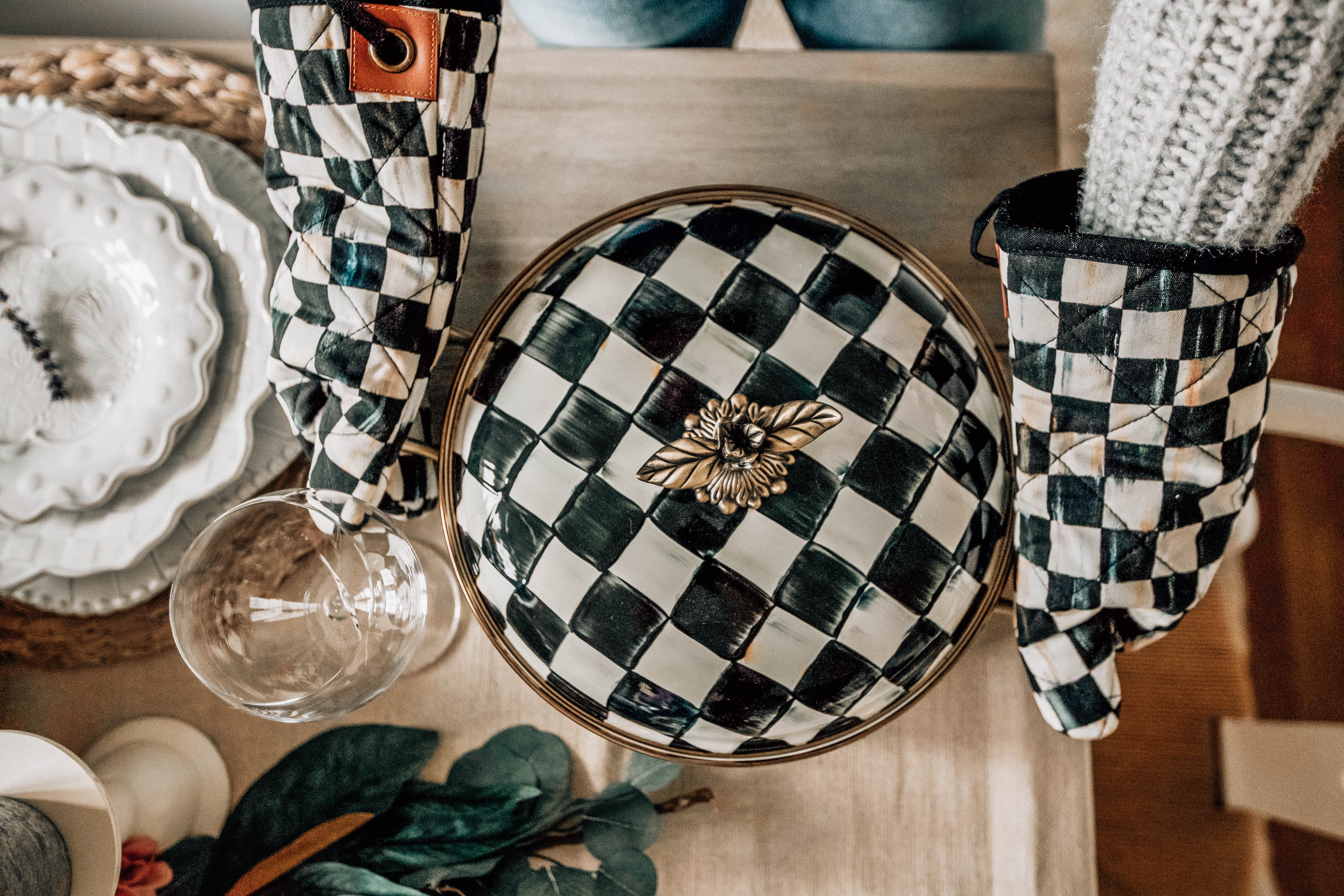 I'm sharing all of my favorite MacKenzie-Childs finds below:


This post is sponsored by MacKenzie-Childs. All opinions are my own.