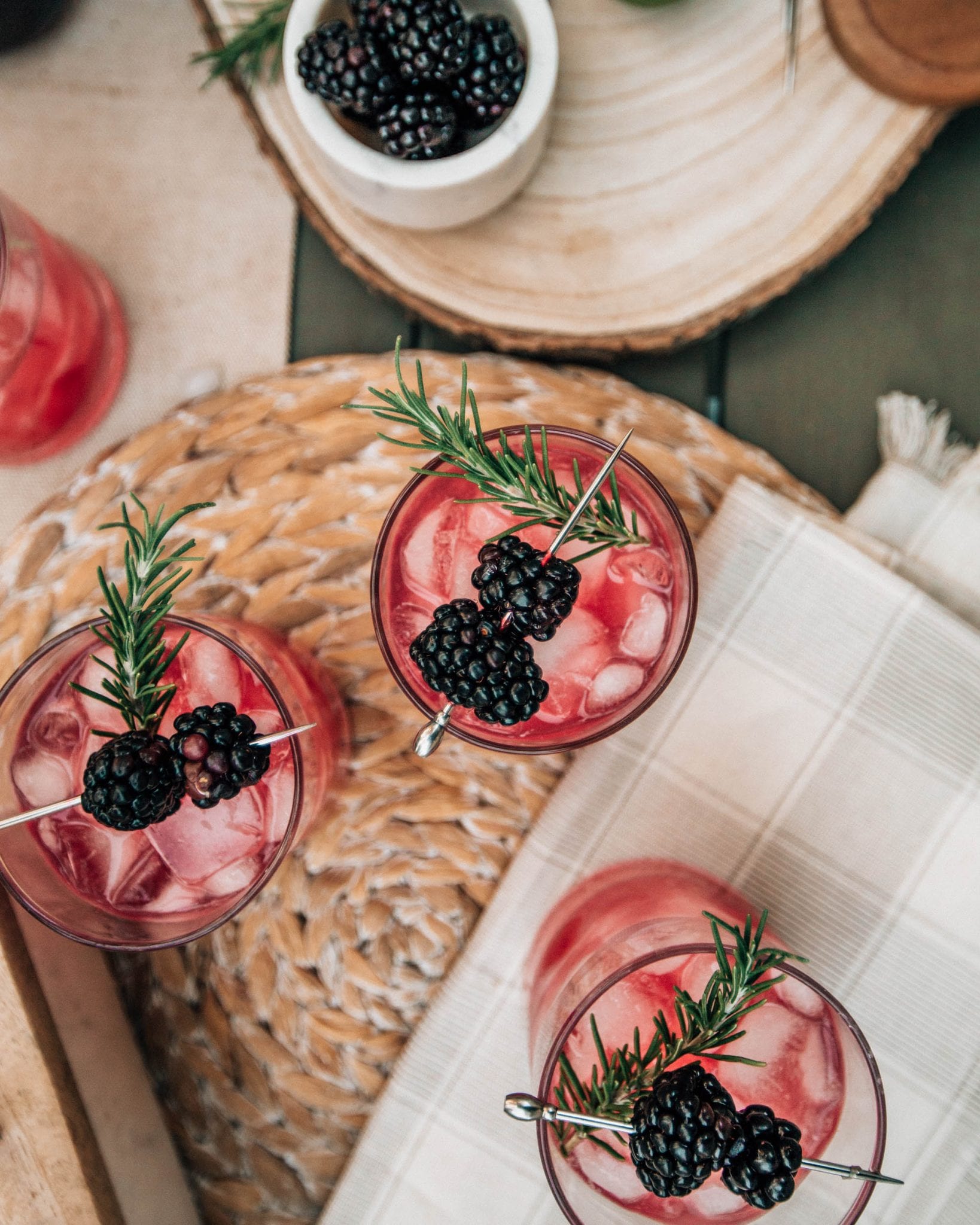 Just in time for the holidays, I'm bringing you what is quite possibly the best cocktail I've ever tasted… made with and inspired by my favorite fresh ingredients and infused with rosemary simple syrup (made with rosemary picked from our backyard). A few weeks ago, I was spending time at my sister's new house and, with the help of her creative and talented-enough-to-be-a-chef boyfriend Bryan, we somehow created this festive drink recipe after testing a few different concoctions and trying to come up with something delicious. We finally found the perfect combination of ingredients and now I will 100% be serving these to all of my family this Thanksgiving! It's sweet but not too sweet and the hint of rosemary gives it such a unique taste. It's so simple and quick to make and all you need are about 5 ingredients!

We used vodka from The Hangar 1 Distillery, made from a blend of California grapes and Midwestern grain. The fresh and local ingredients (and extra smooth taste) from Northern California make it such a versatile base for a variety of cocktails and make it a perfect pair with both sweet and savory eats! It's the perfect drink to make while everyone is in the kitchen cooking for Thanksgiving.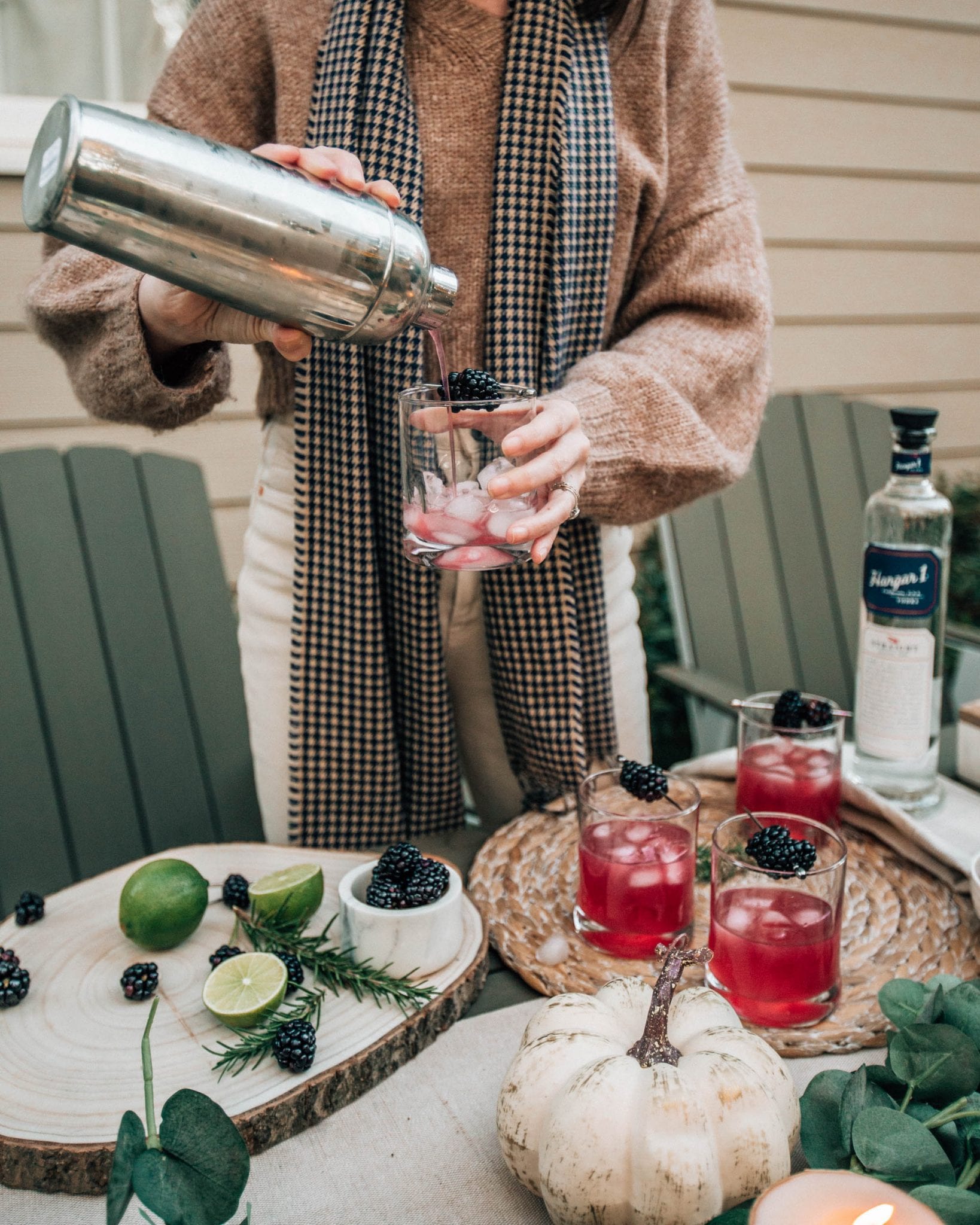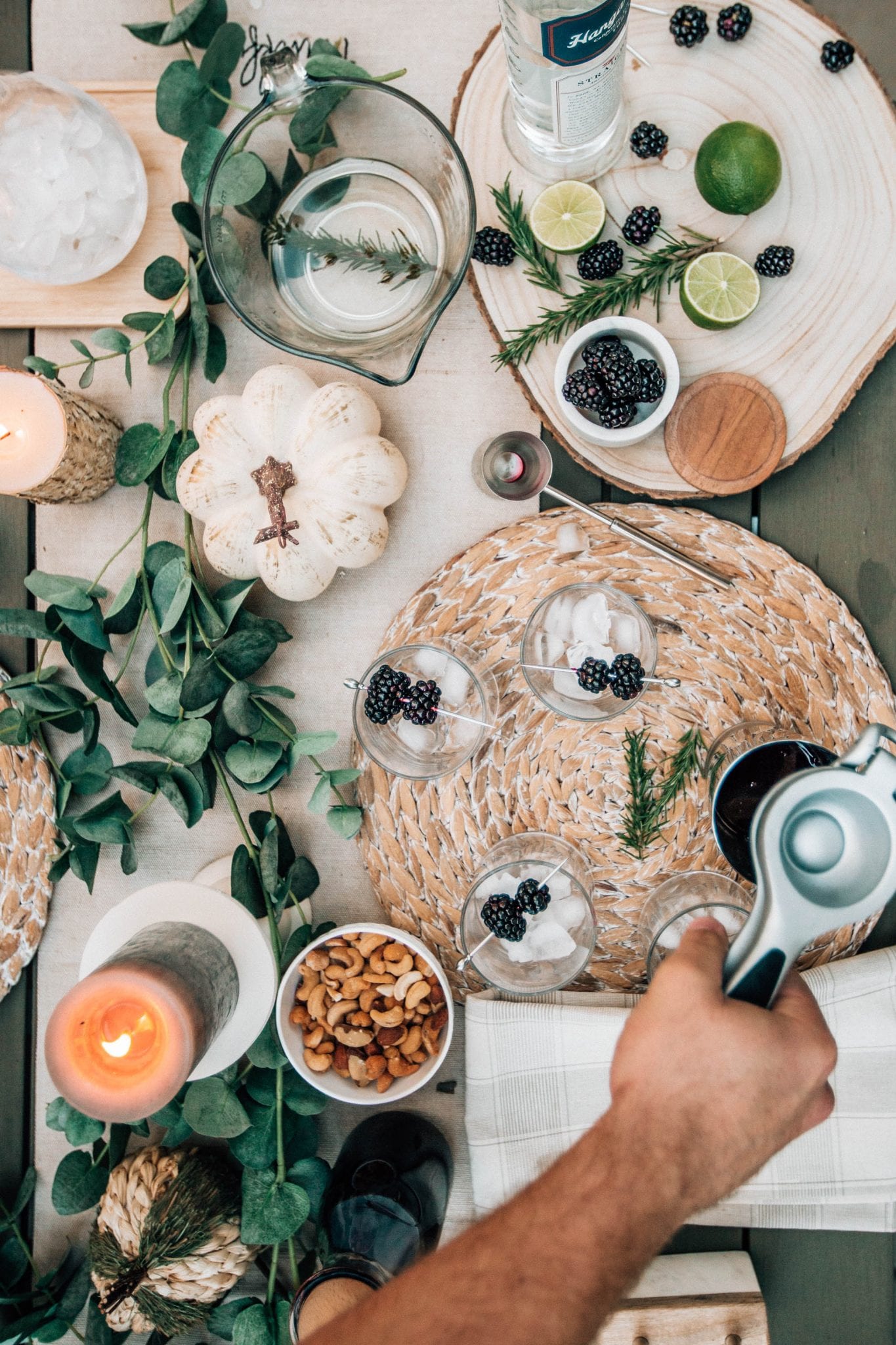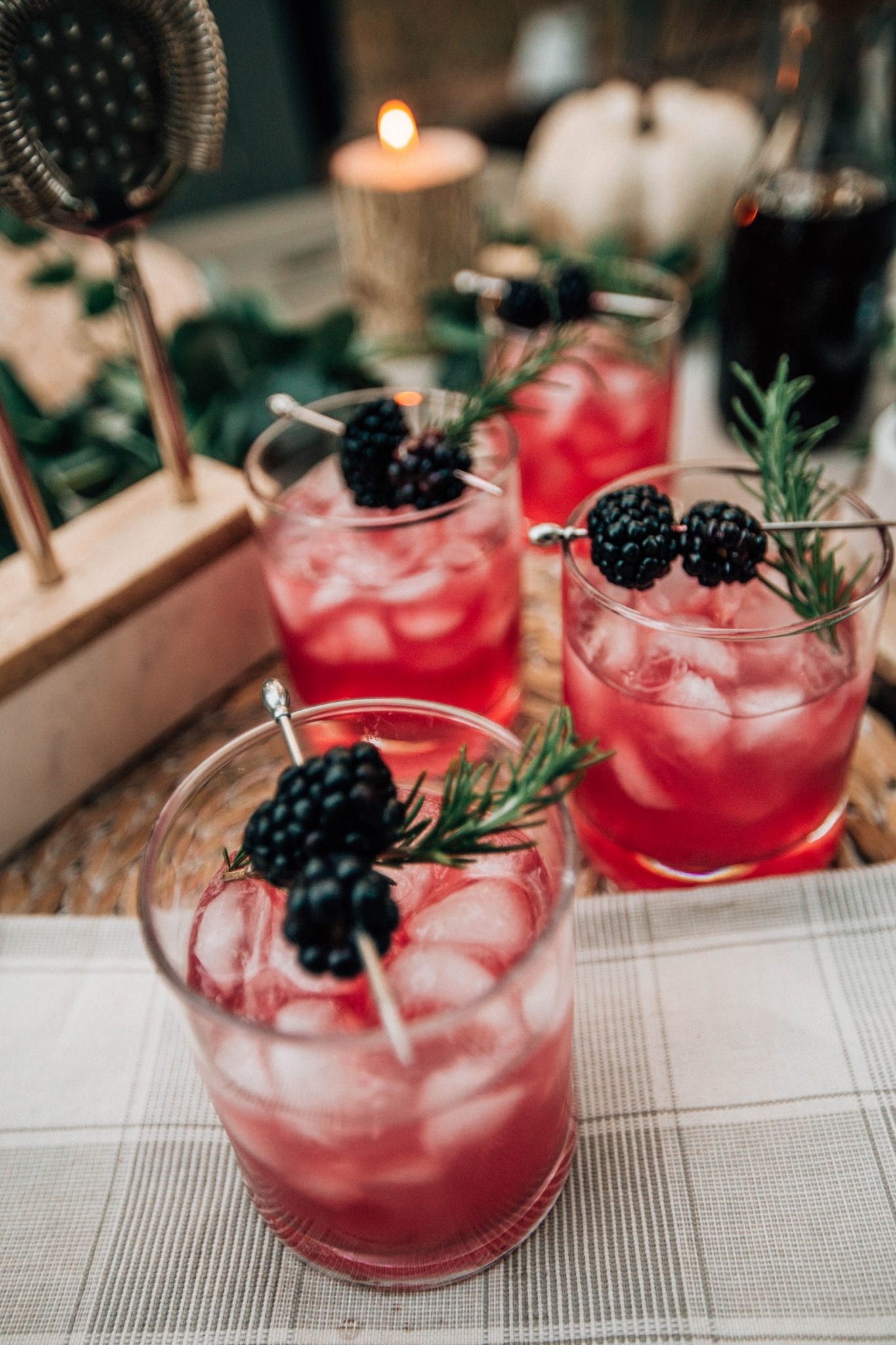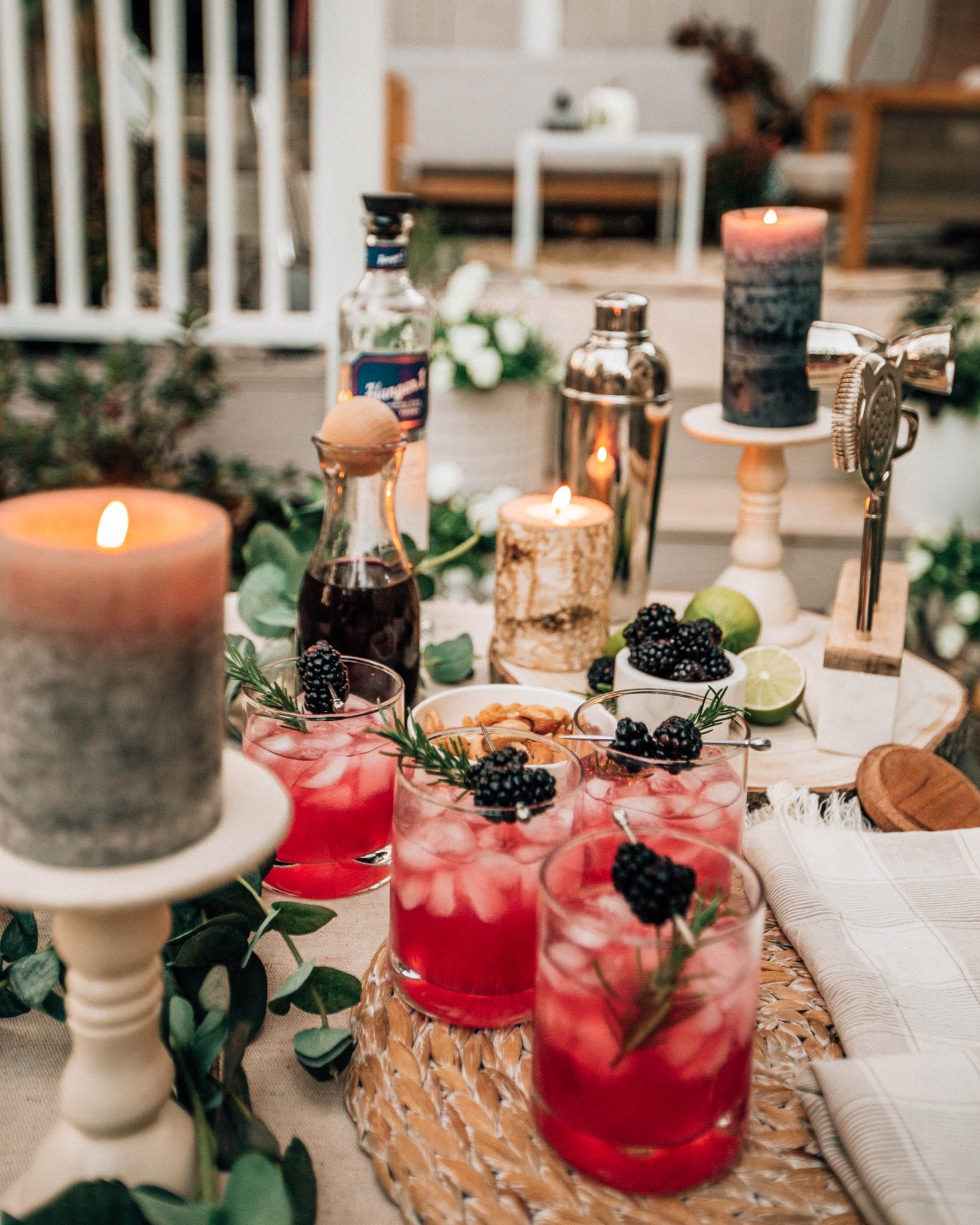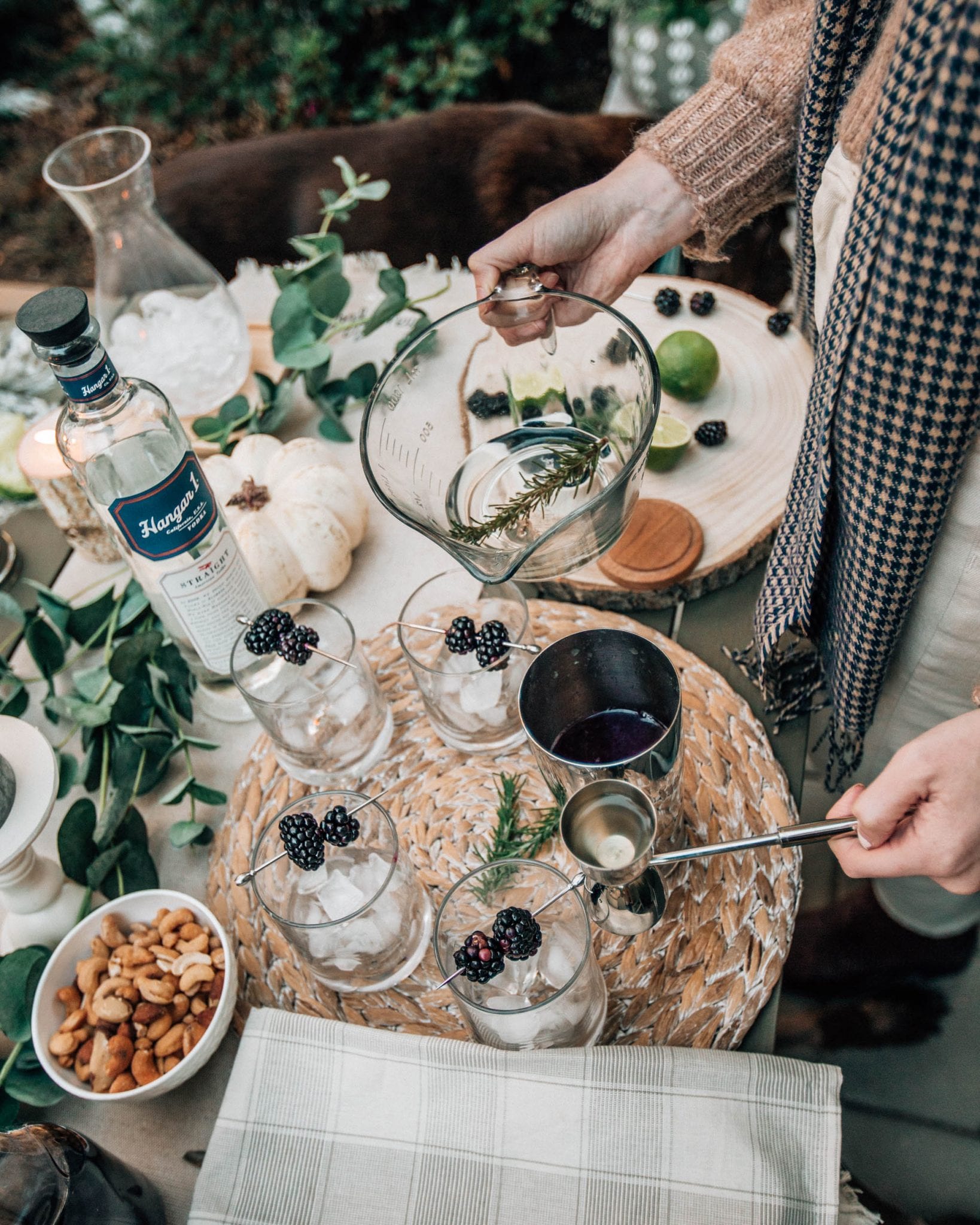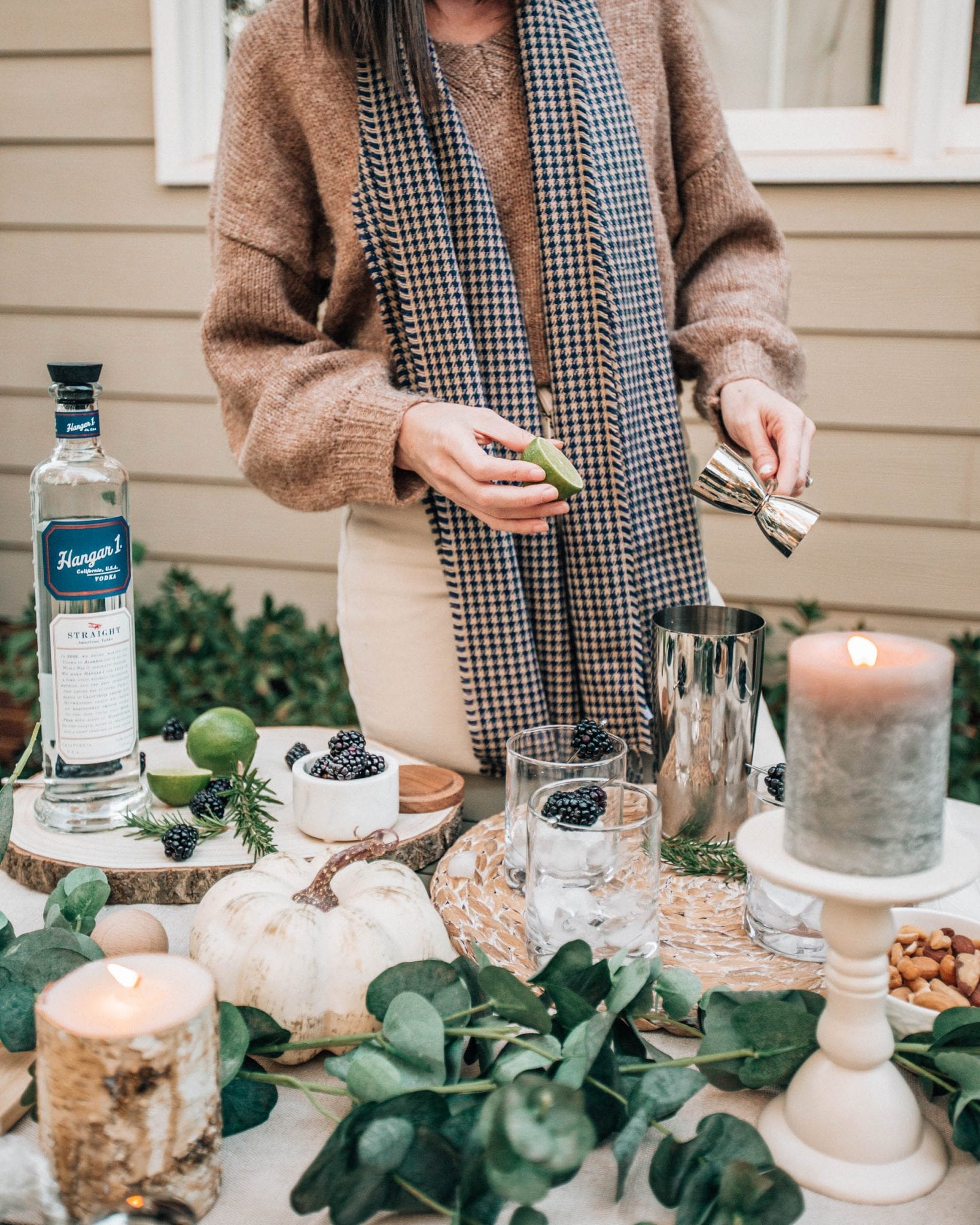 Servings: 4
Ingredients:
Hangar 1 Straight Vodka: 4 ounces
Pomegranate Juice: 2 ounces
Lime: 2 whole limes juiced
Rosemary infused simple syrup: 4 ounces (1 stem of rosemary)
Blackberries (for garnish)

To create the simple syrup, simply boil equal parts of water and sugar and throw a sprig of rosemary in the pot so that the flavors can combine.

Mix all of the ingredients in a shaker (mine is a 24 oz. shaker), pour over ice, and enjoy!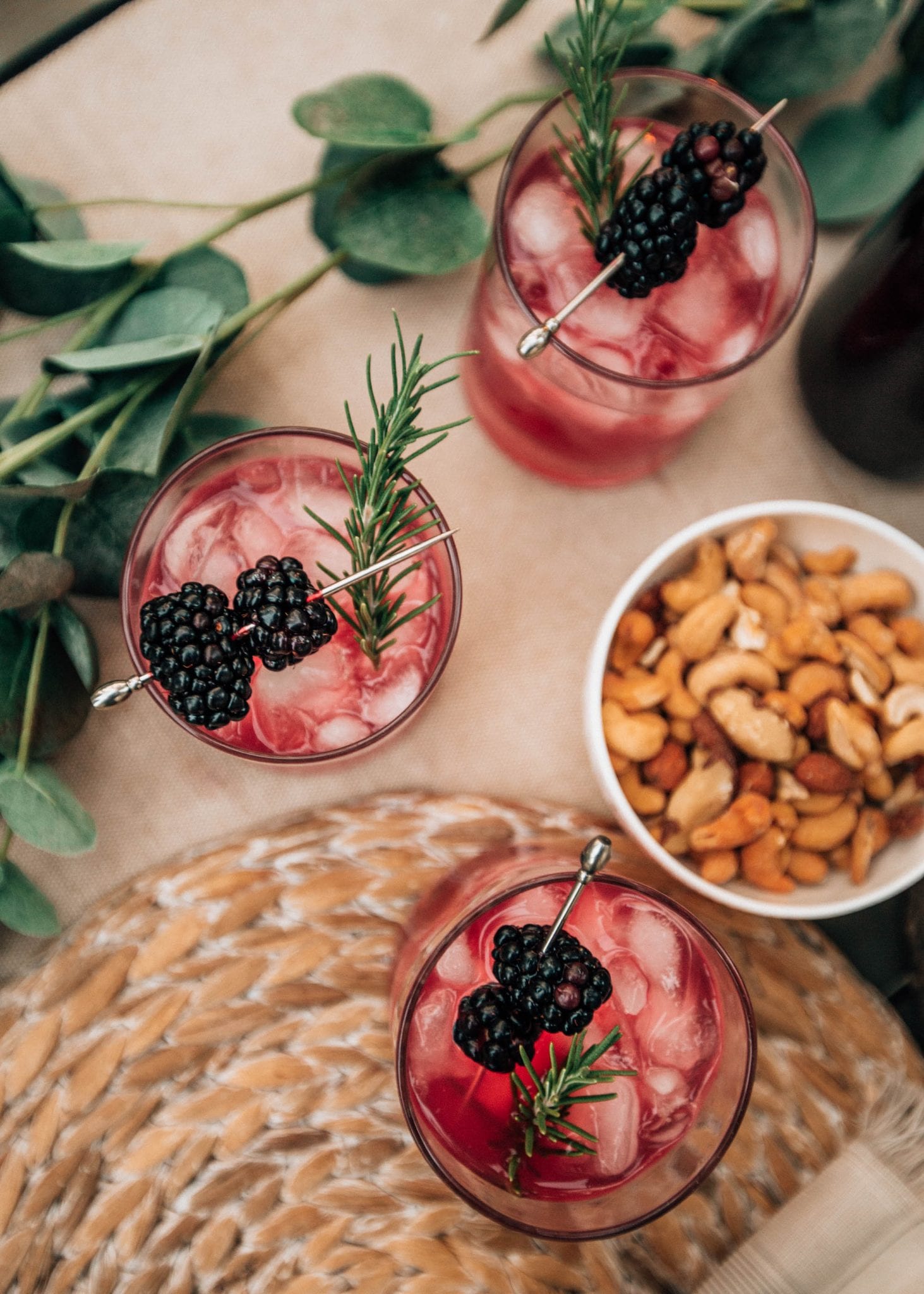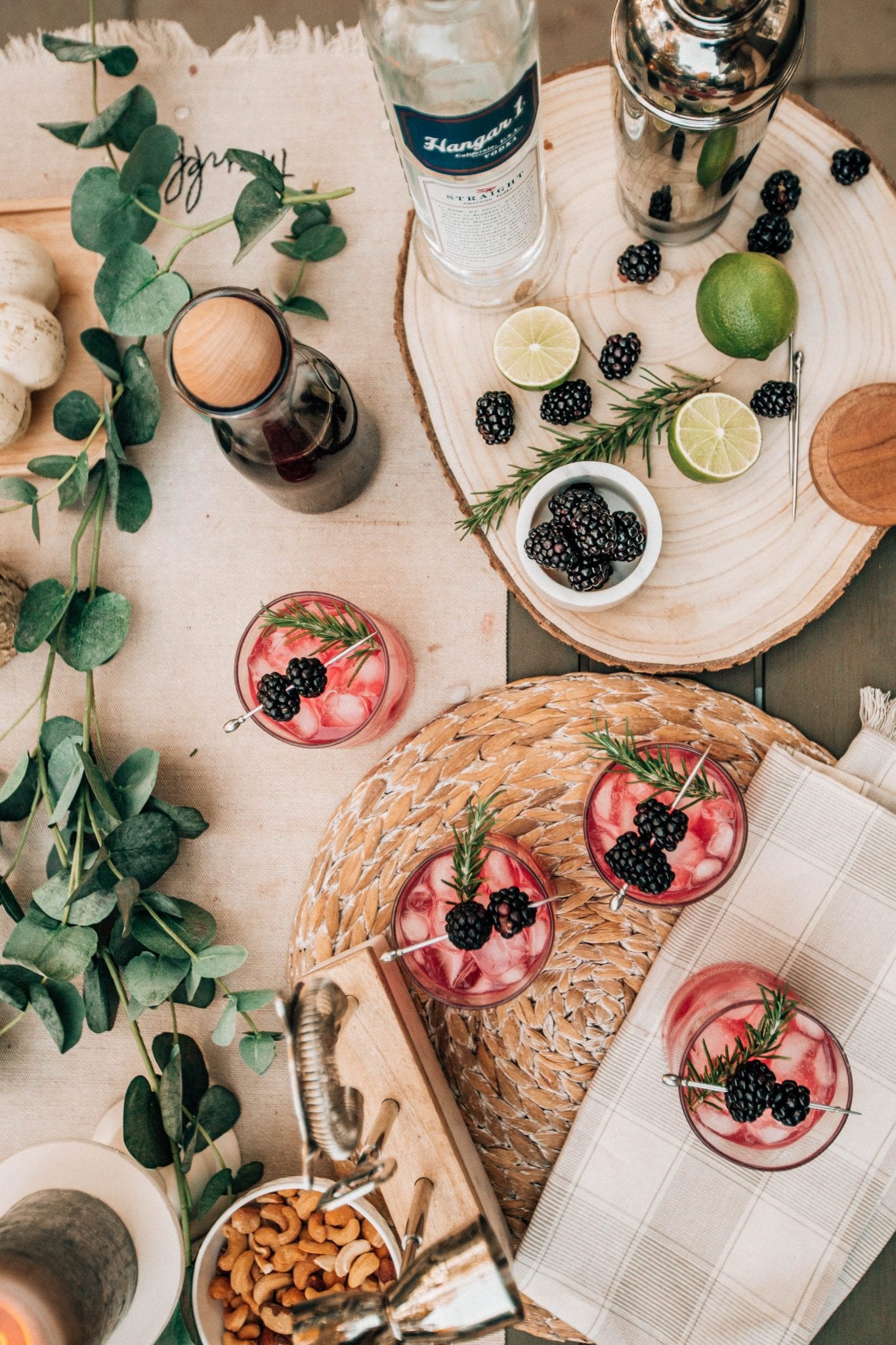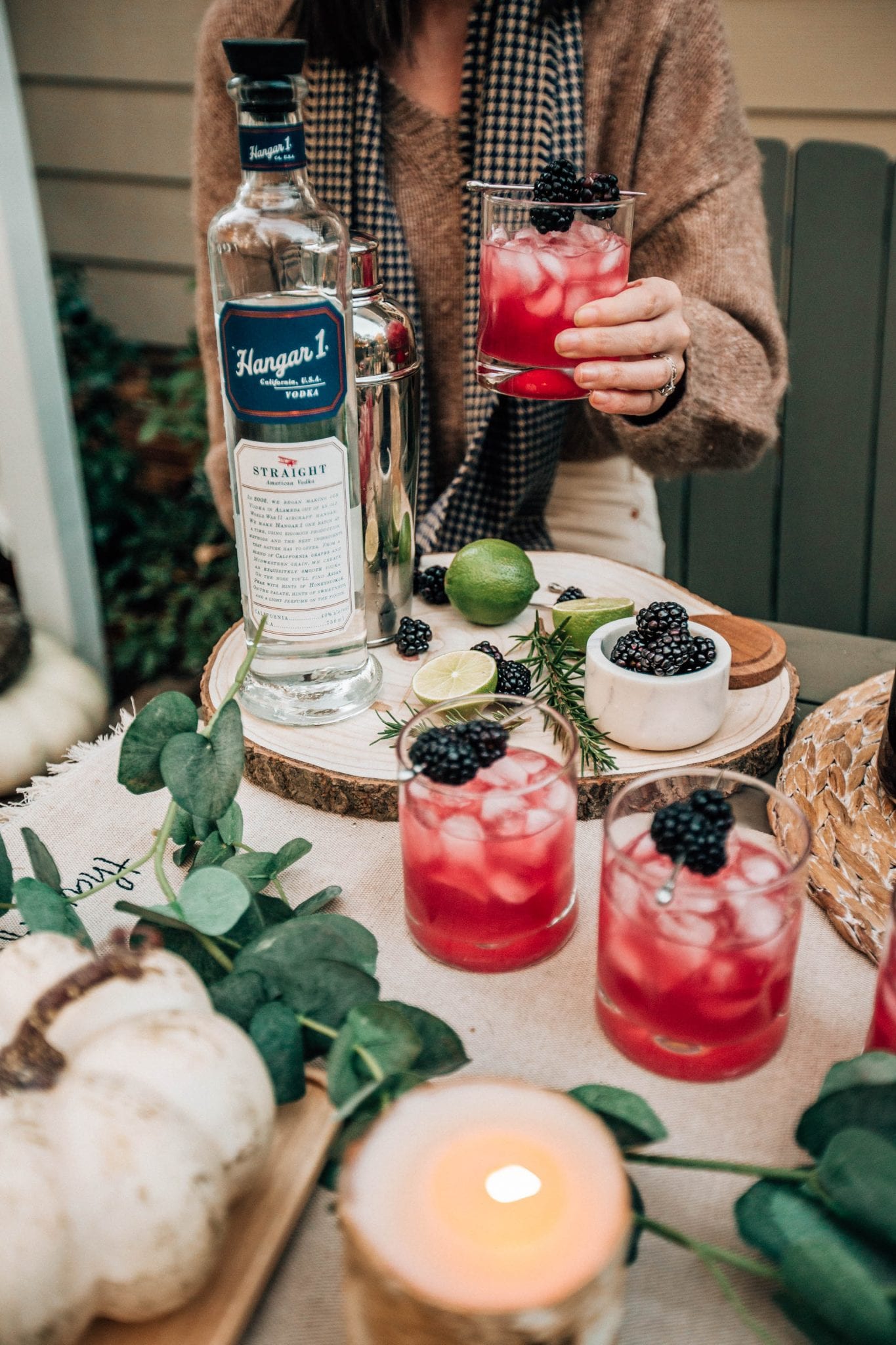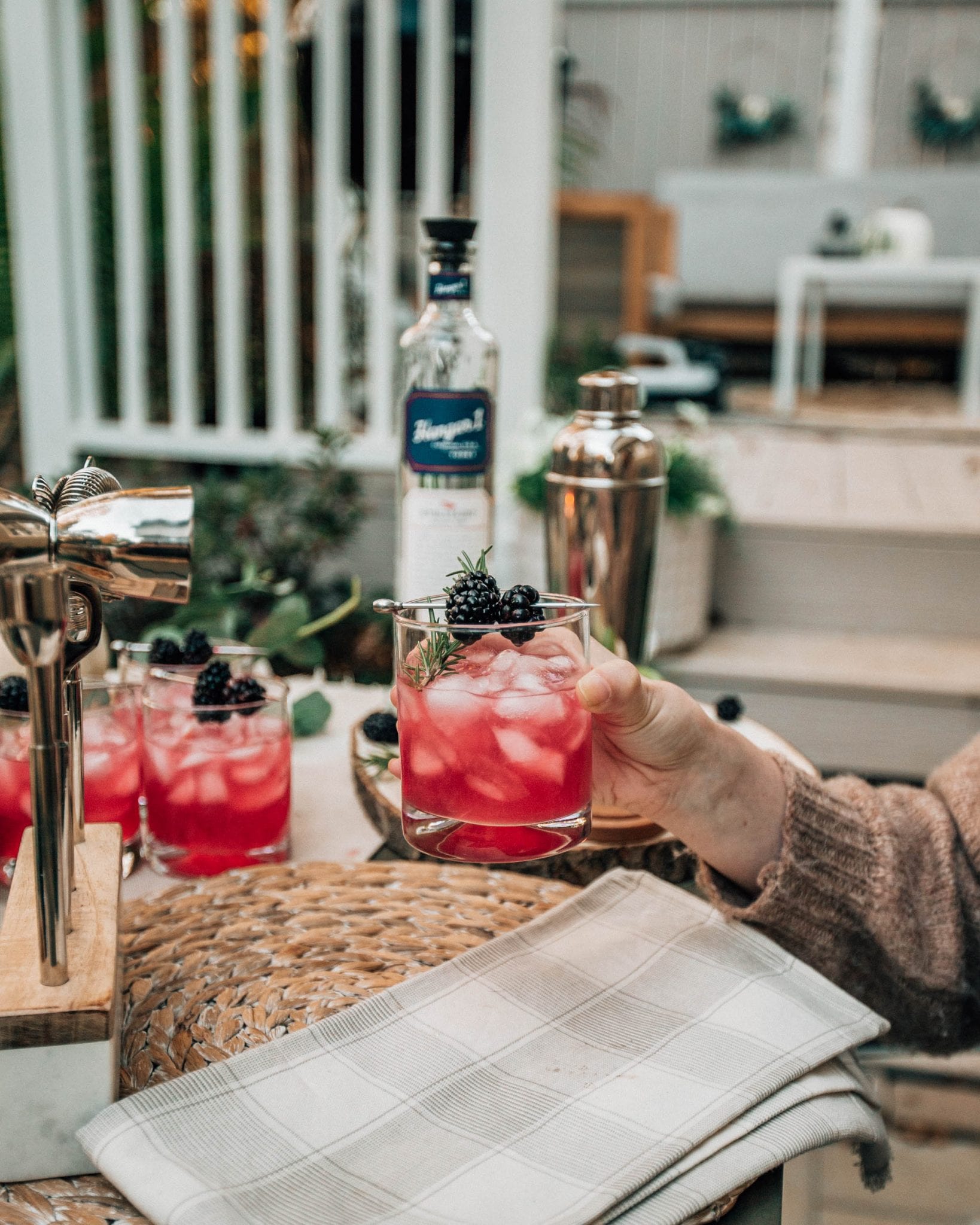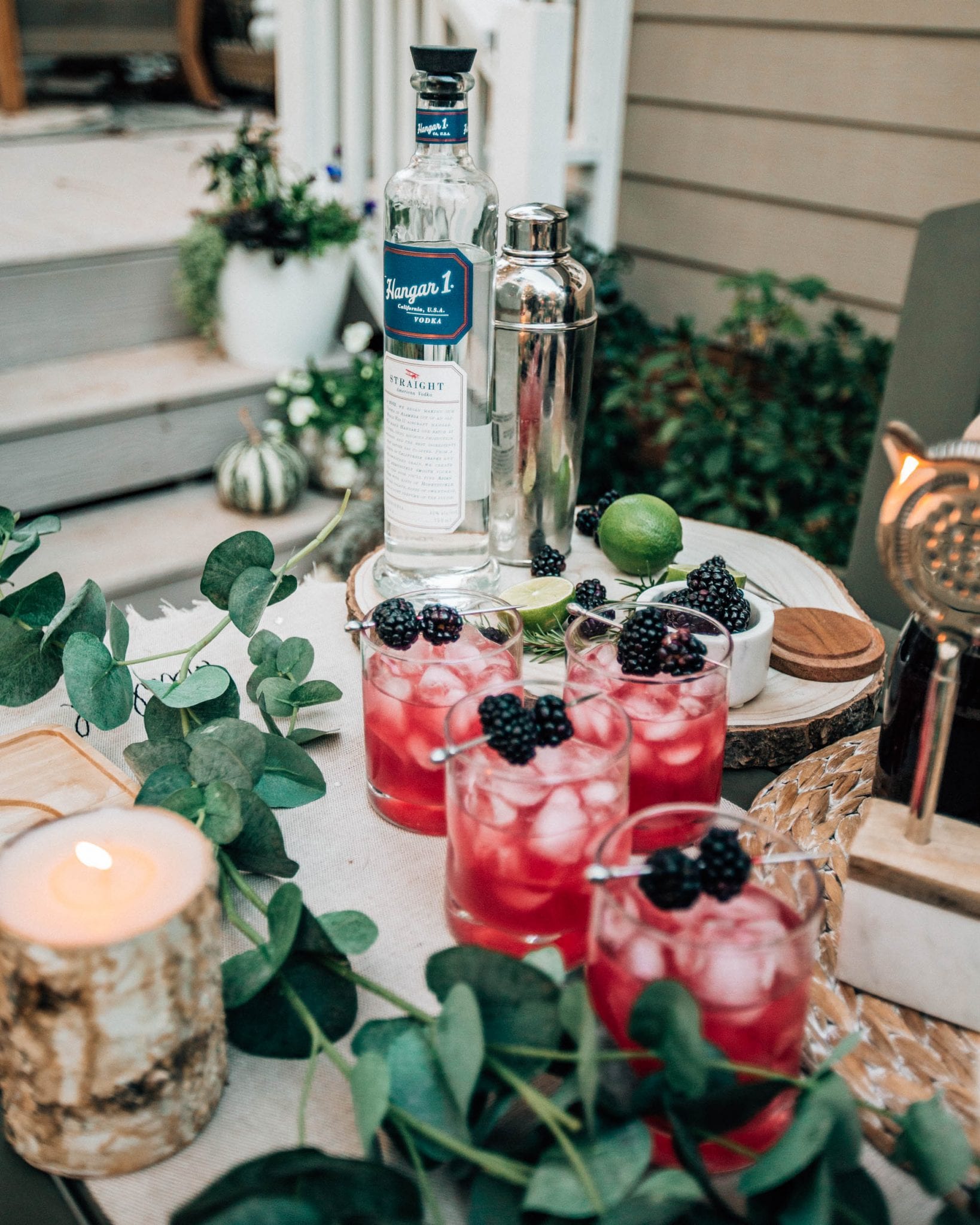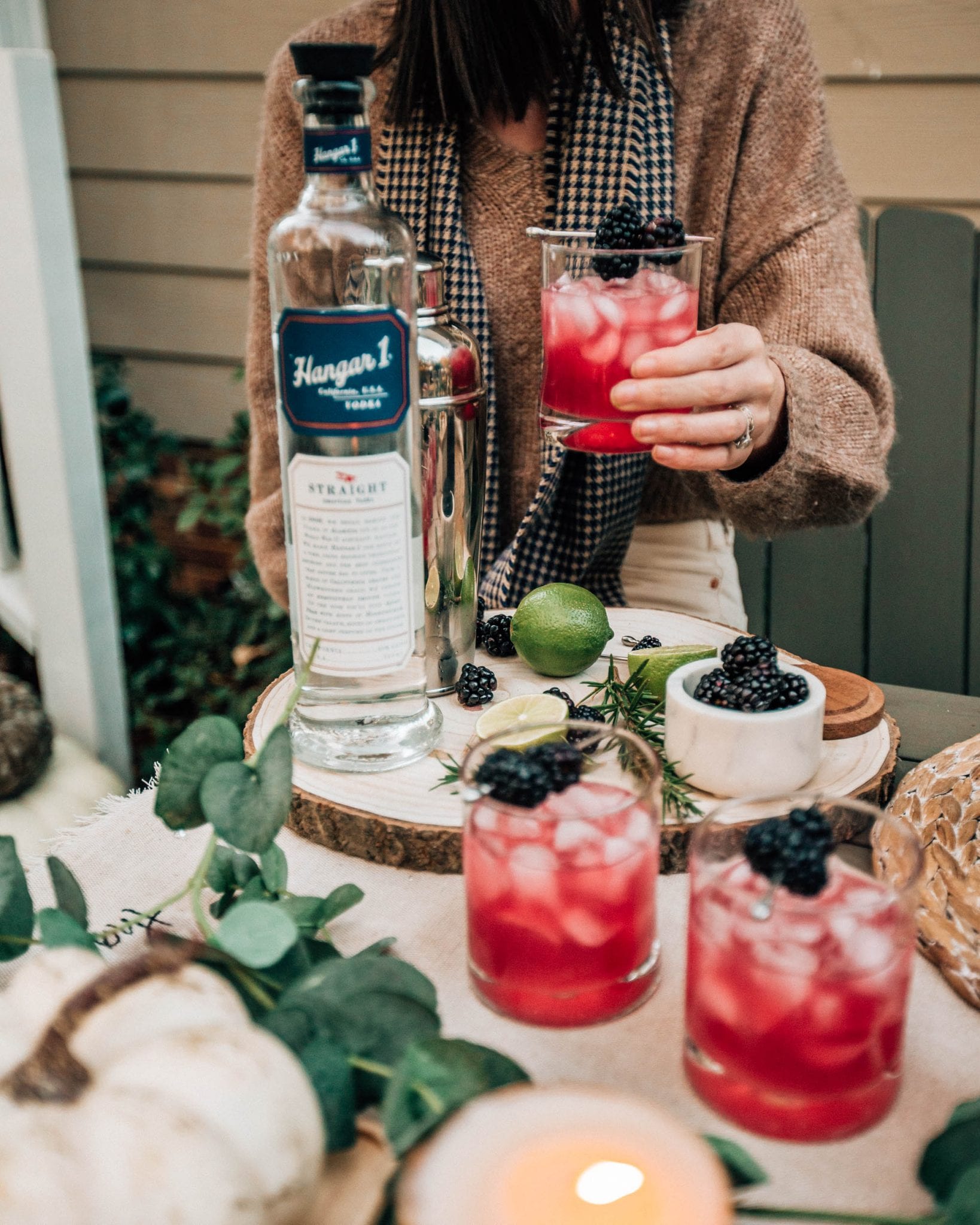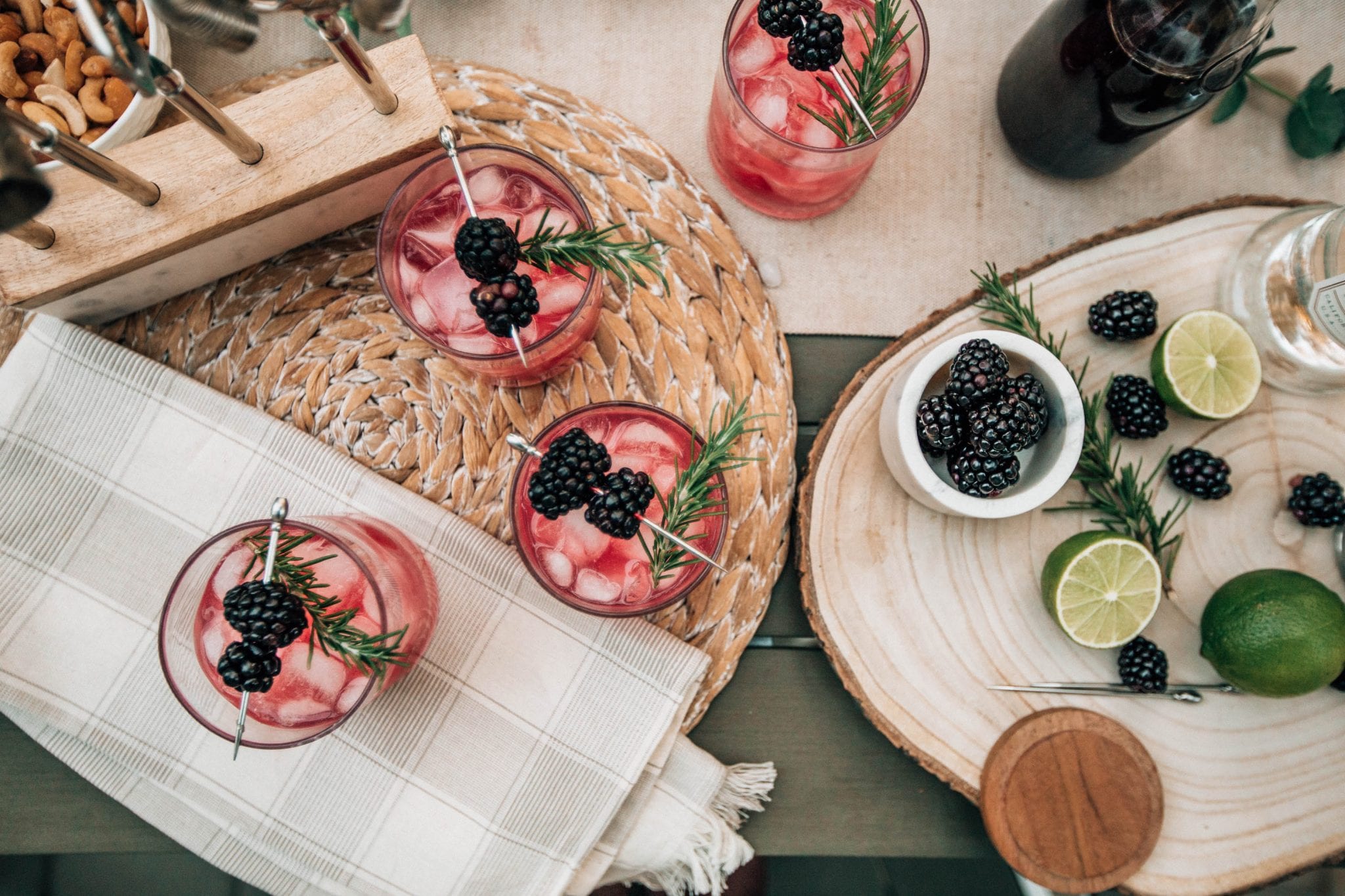 Because of how versatile this vodka is, the drink can really be enjoyed over appetizers or dessert. Personally, I know I'll be pairing it with some of my favorite Thanksgiving appetizers like grilled brie with fresh cranberry sauce, my mom's marinated veggies, and a Thanksgiving cheese ball!
This post is in partnership with Hangar 1 Distillery.