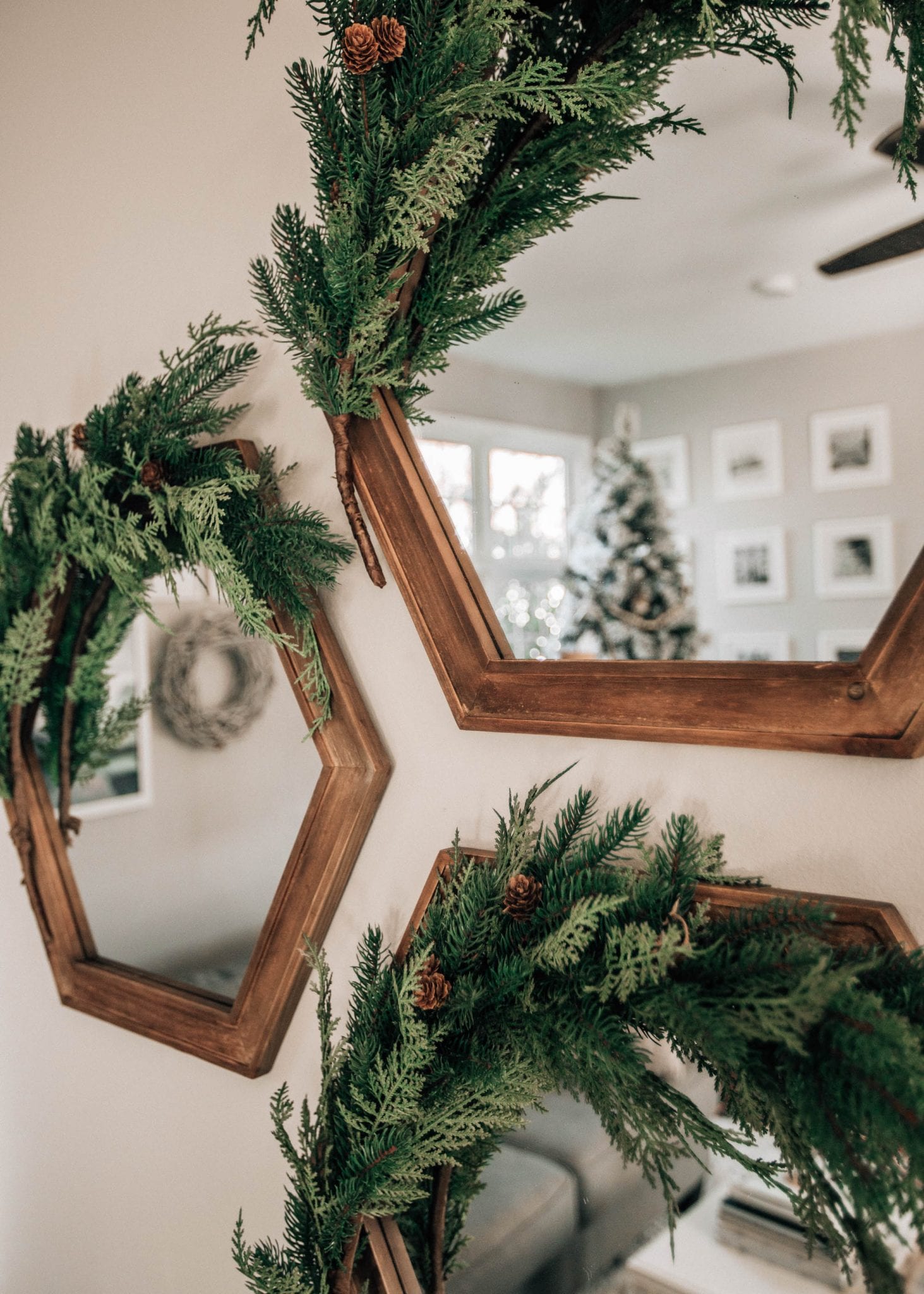 After 2 years of having an empty wall in our living room, I finally found the perfect piece! I ordered 3 of these wooden hexagon mirrors to fill it up and added a few holiday pillows on the sofa while I was at it. I've been eyeing this mirrors for a long time after searching endlessly on the internet for something that would fit this smaller sized wall. These are just $42 so the entire wall was under $150. I added some of my favorite faux garland to the sides of them for a festive touch!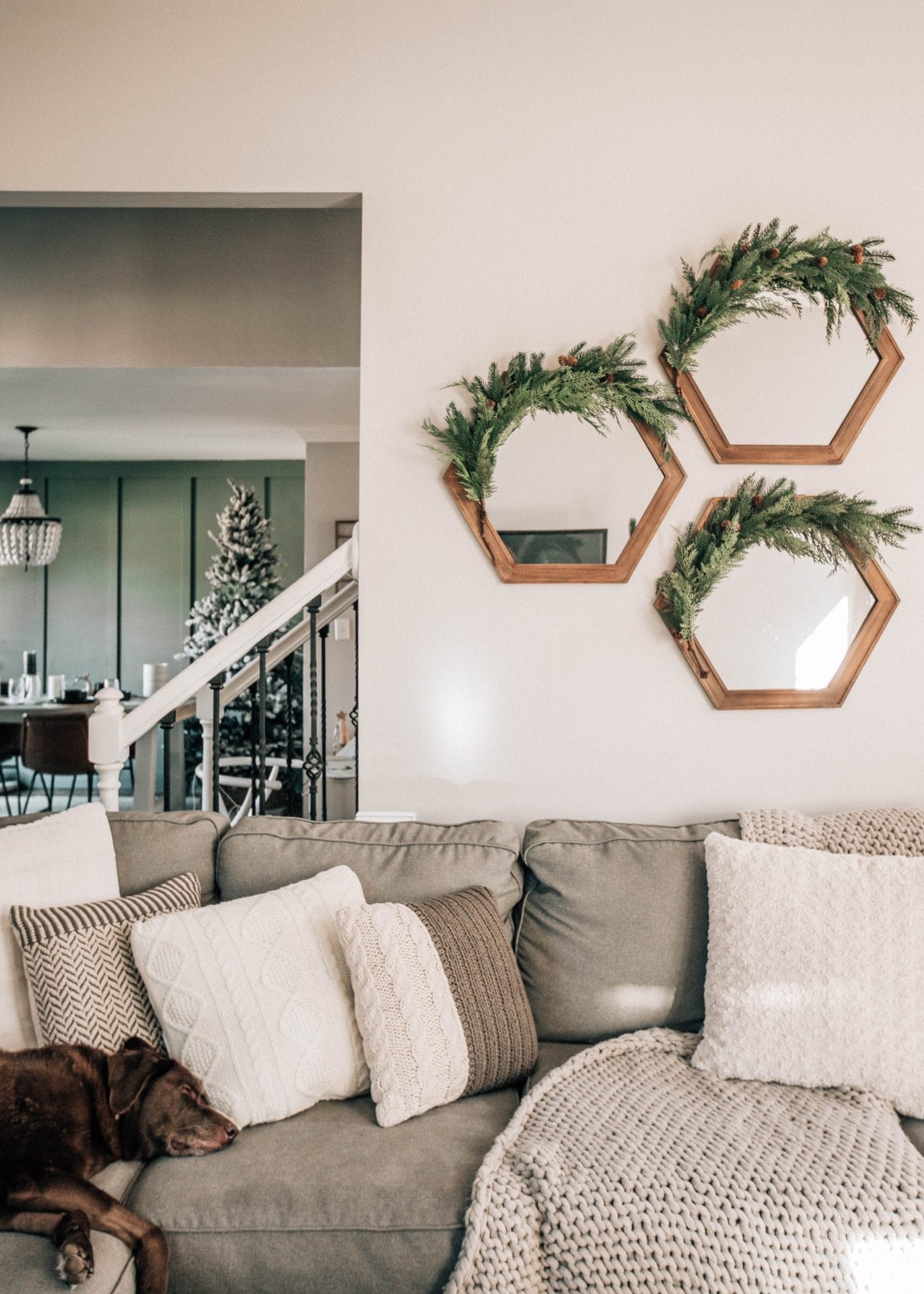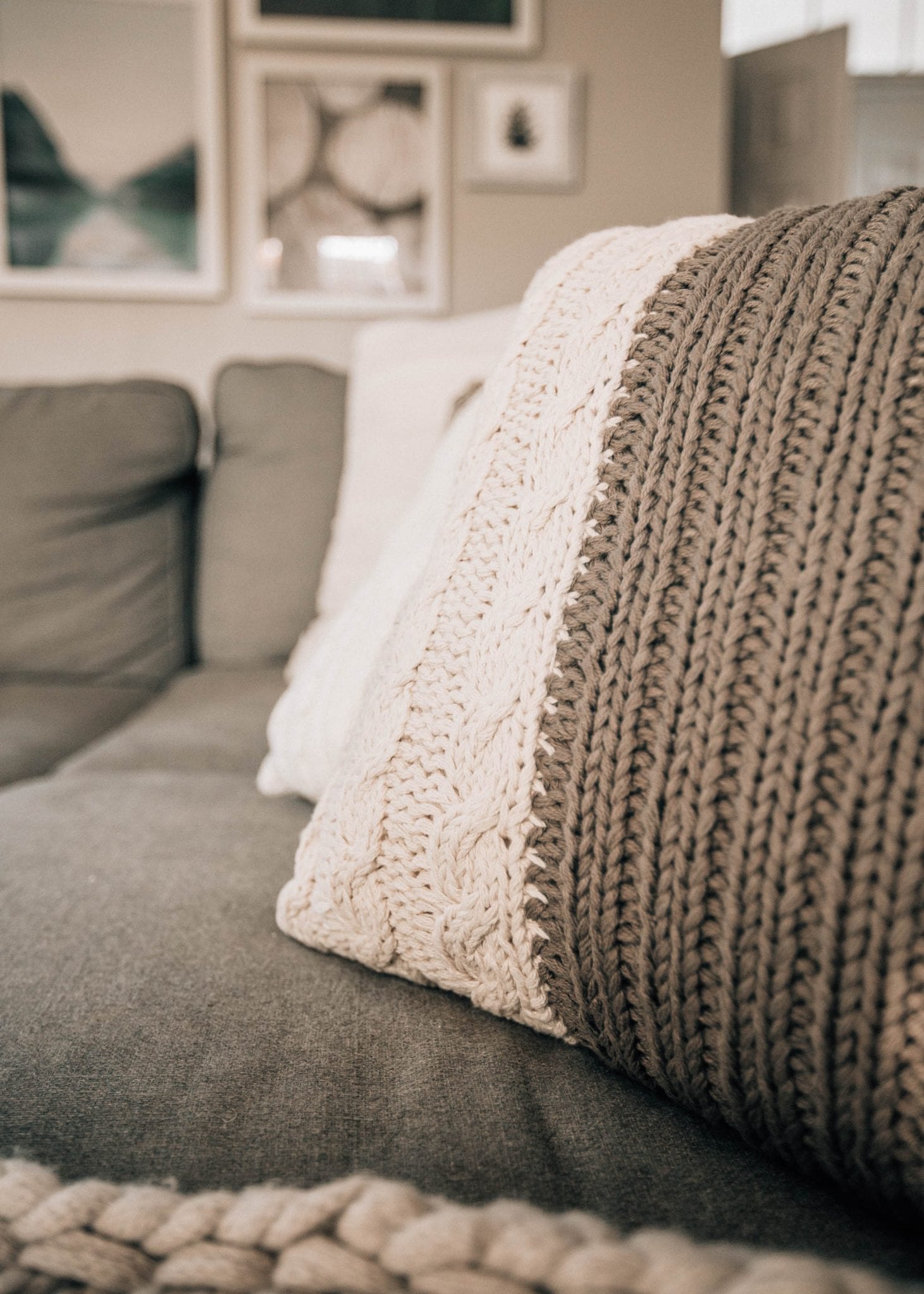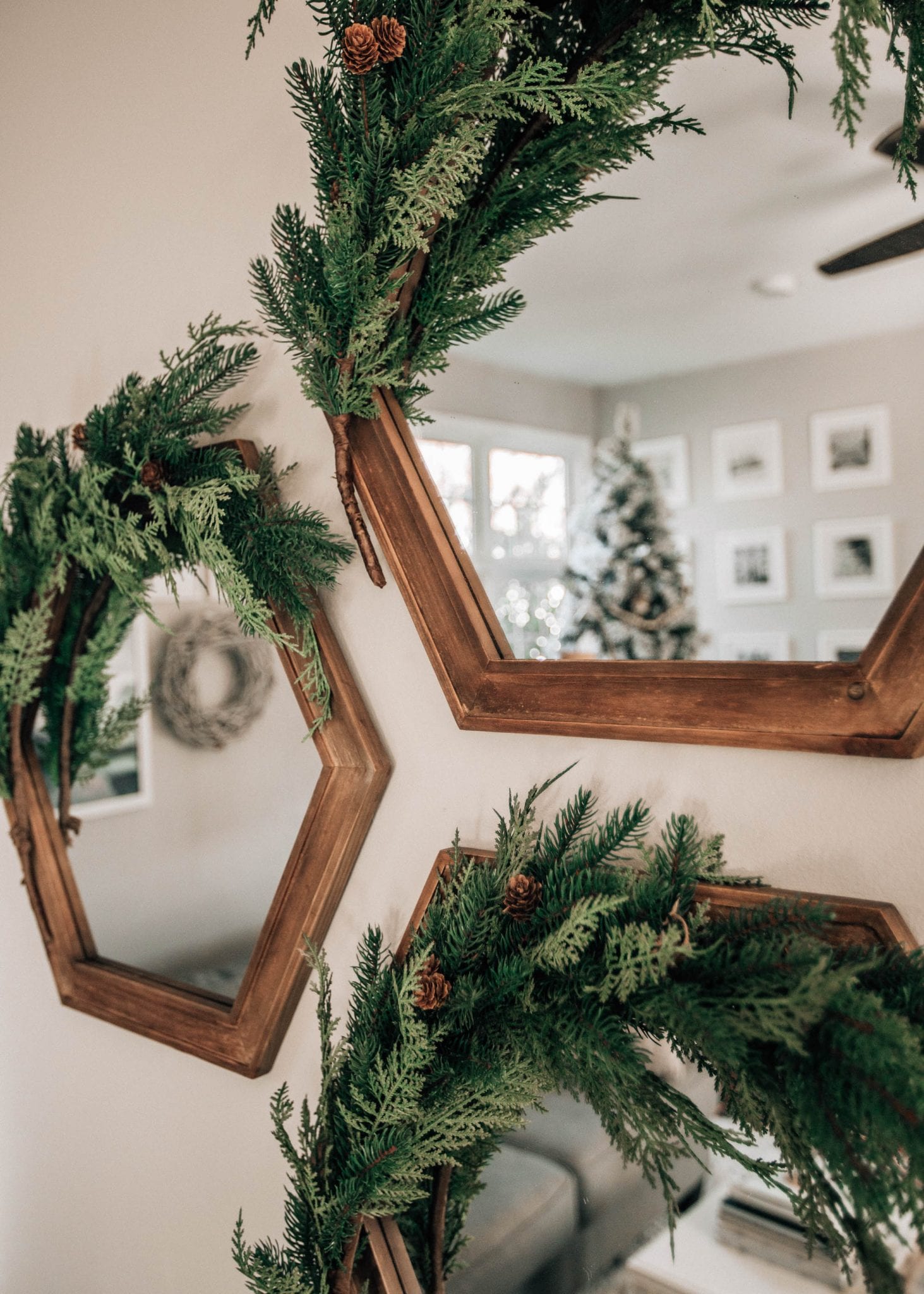 I ordered a couple of cozy knit pillows to add to the living room as well. Walmart's website is my favorite place for throw pillows these days. You just can't beat the price and their styles are so, so beautiful. A lot of them look like high-end pillows but with an under $20 price-tag. Their decor in general is so good. I recently bought these dining chairs and I'm in love!
If you're on the hunt for some new throw pillows, I highly recommend each and every one of these for any space you're looking to create coziness!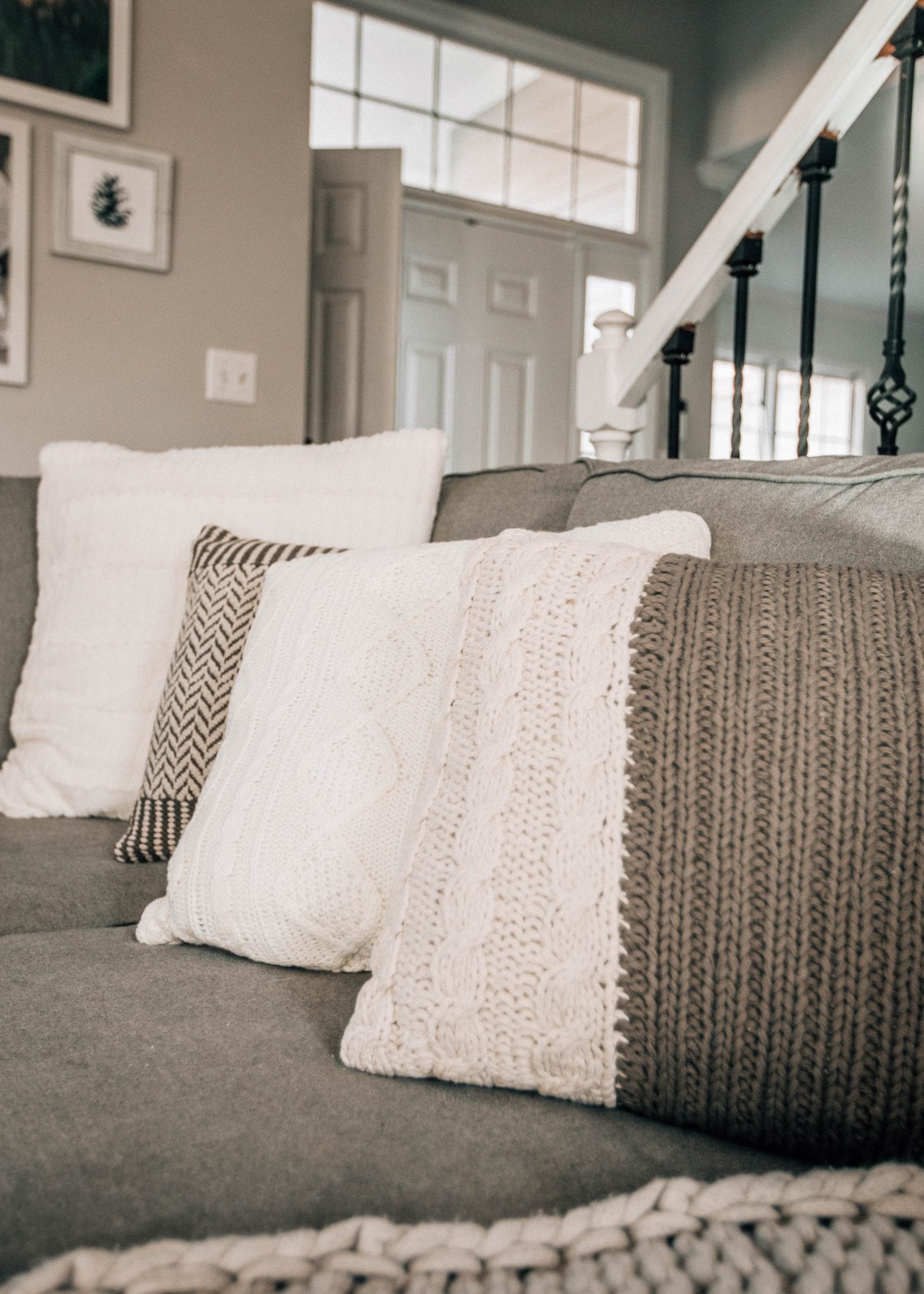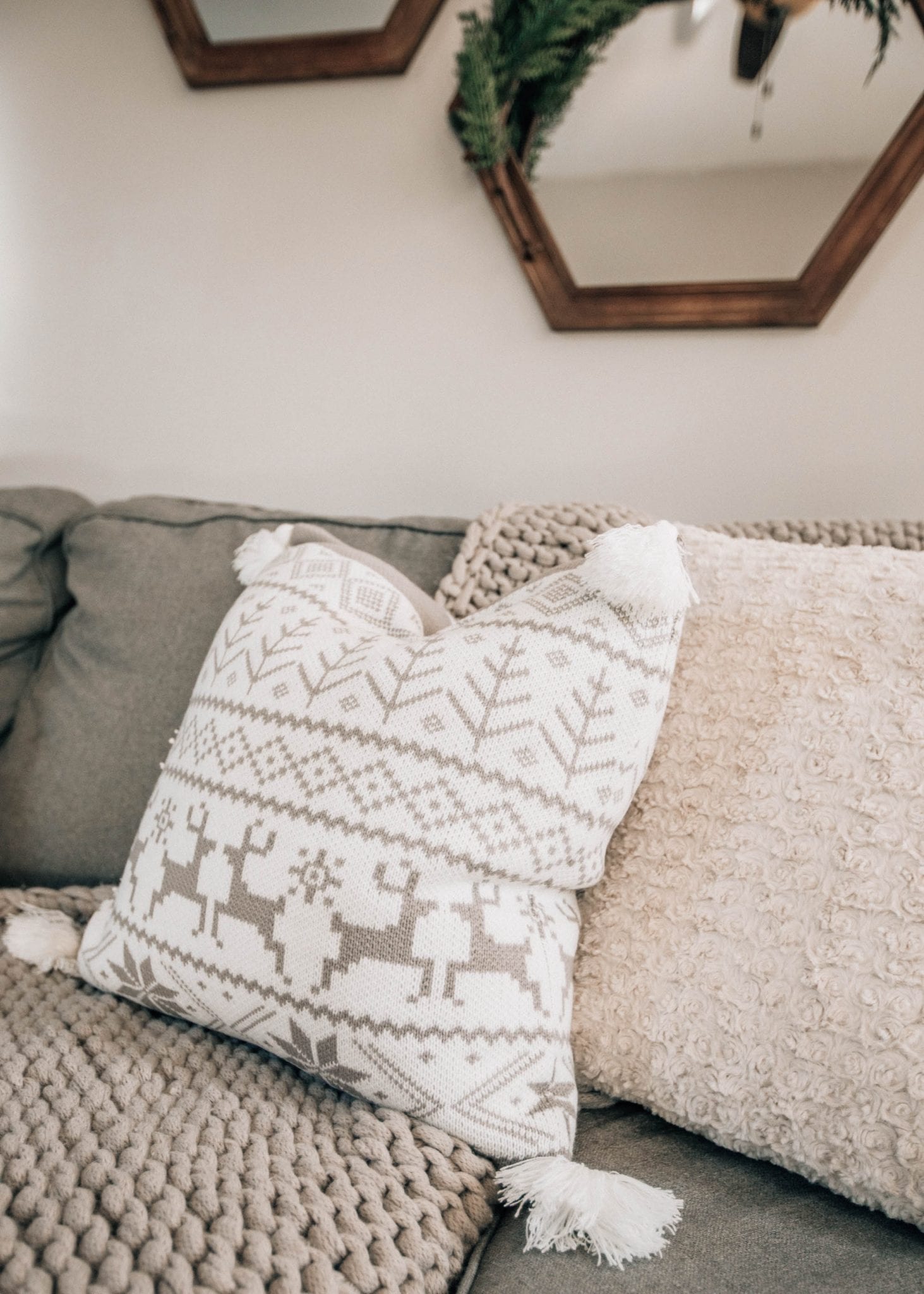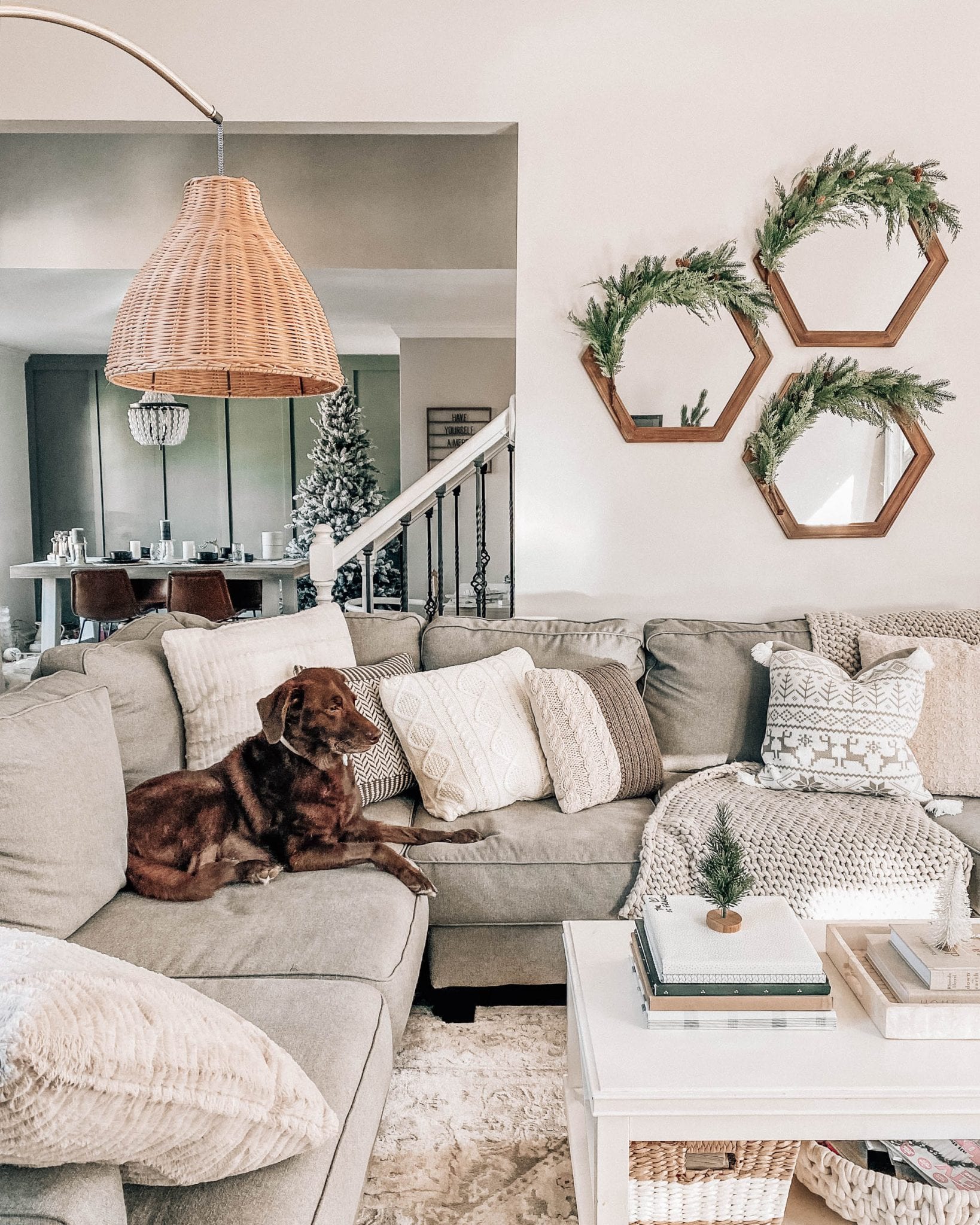 Thank you to Walmart for sponsoring this post.