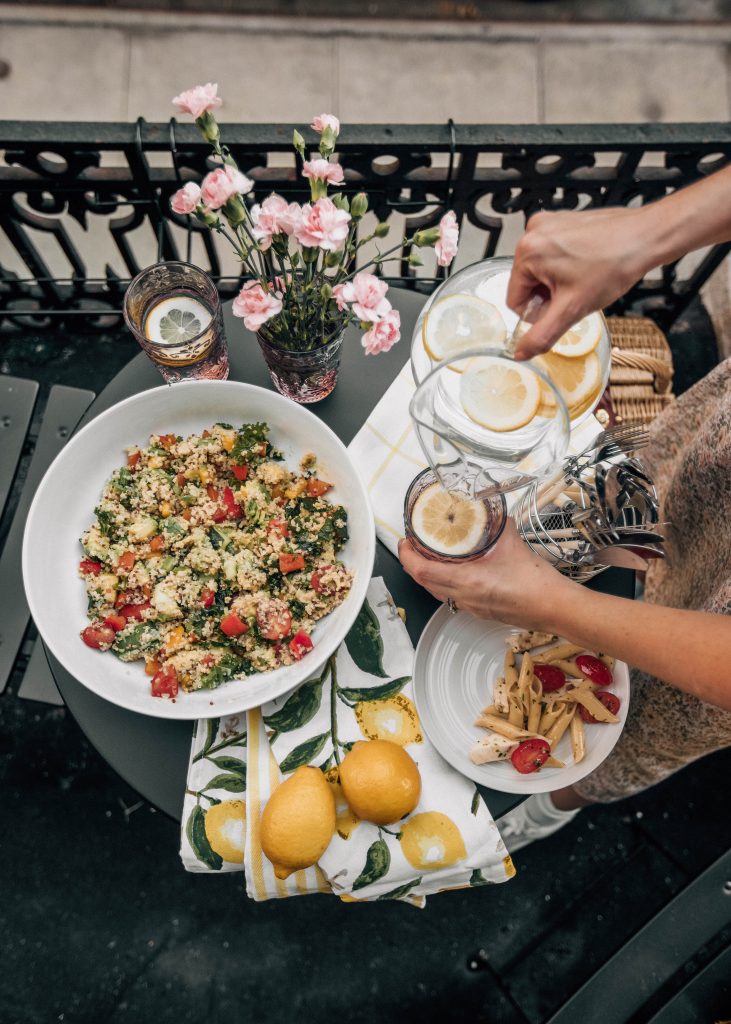 [show_shopthepost_widget id="4502199"]
This is our second summer in New York City and I remember being so surprised last year about how hot it got here in July, especially as someone coming from North Carolina. I lived on cold summer salads, Italian ice, tons of ice water with lemon, and told myself we'd be traveling somewhere every July moving forward. Well, the time has come, and while we don't have any travel plans set in stone for anytime this month, I'll be staying as cool as possible while also making the most of our time here with our friends. Mentally, I'll be transporting to somewhere on the Italian coast with lots of caprese salad, refreshing lemon juice on everything, and evening patio time in the shade. 

I'm partnering with one of my favorites for outdoor entertaining and dinnerware, Walmart, to share my top summer staples for whether TJ and I are just having a date night at home on a hot summer day or hosting friends and family while trying to keep cool. 
[show_shopthepost_widget id="4502200"]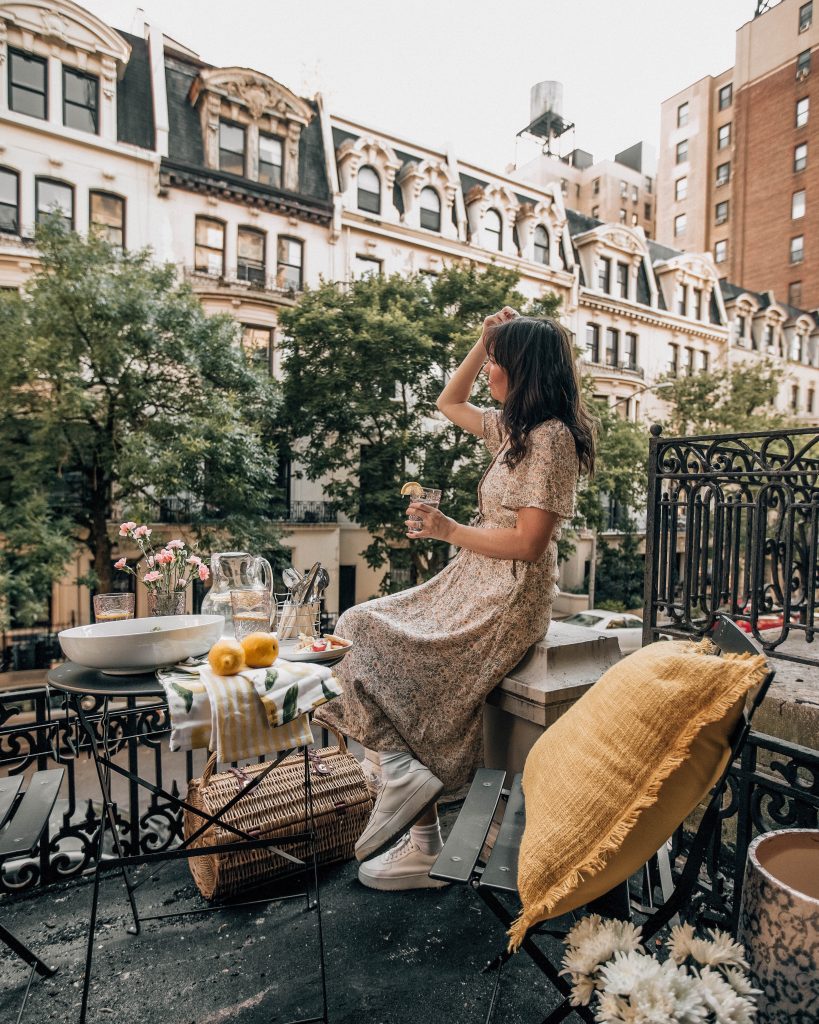 Aside from the quick shipping/delivery and easy online shopping experience, Walmart has been my go-to for years now when it comes to our dinnerware. You can find really beautiful full sets of 16 pieces for unbeatable prices that are also very high quality, convenient serving dishes in any size, shape you can need, unique glassware, and so much more. Not to mention, cute little outdoor bistro tables and pillows. 
DINNERWARE SETS:
[show_shopthepost_widget id="4502206"]
You can also browse curated lookbooks of products depending on the season you're shopping for which I find so inspiring and helpful. I found this bright yellow outdoor pillow and these cute summery lemon dish towels to add to my summer collection and they both transport me to somewhere in Italy.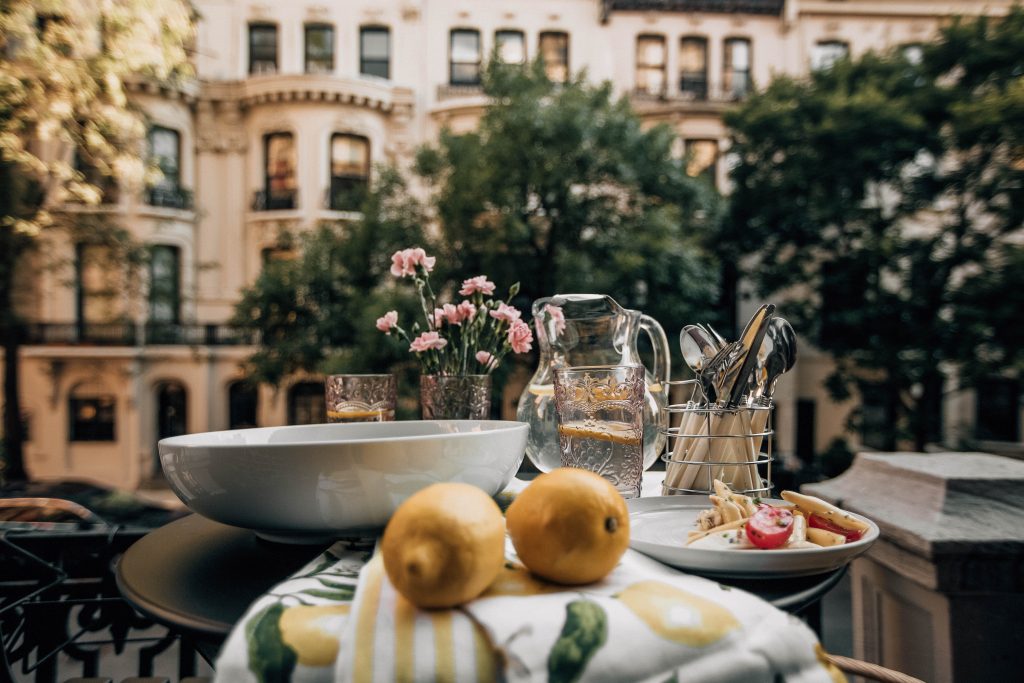 SERVING DISHES:
[show_shopthepost_widget id="4502207"]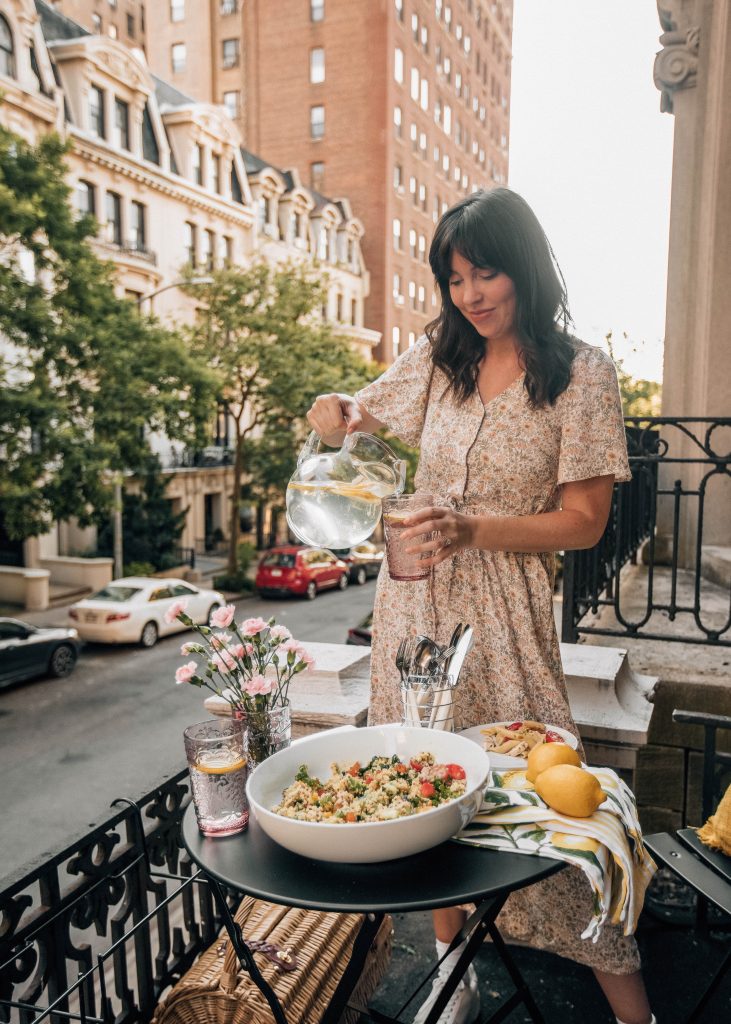 Last week, we picked up some fresh salads from a local favorite grocery store, West Side Market, and ended the night dining outside while the sun set. Sometimes you don't even need to travel to transport yourself to a totally different place. PS If you're in the mood for a few of my favorite picnic food recipes, you can read here.
This post is sponsored by Walmart.